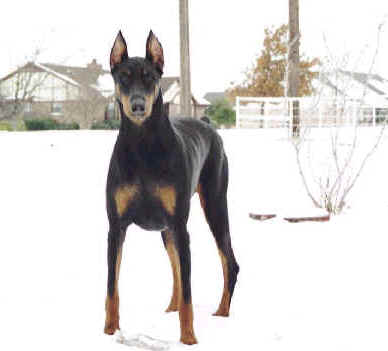 About 2 years old.


---
Satarino Family Christmas Picture, 2001: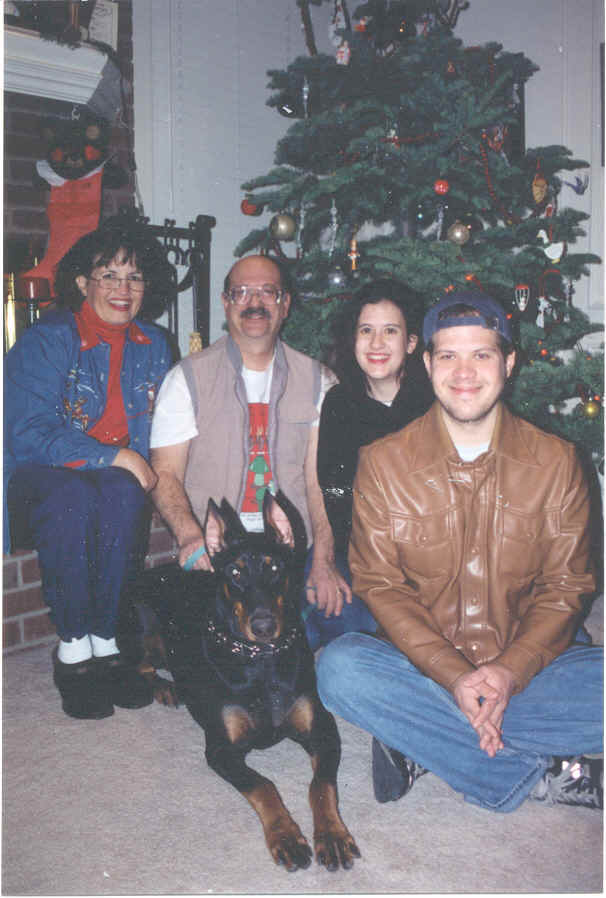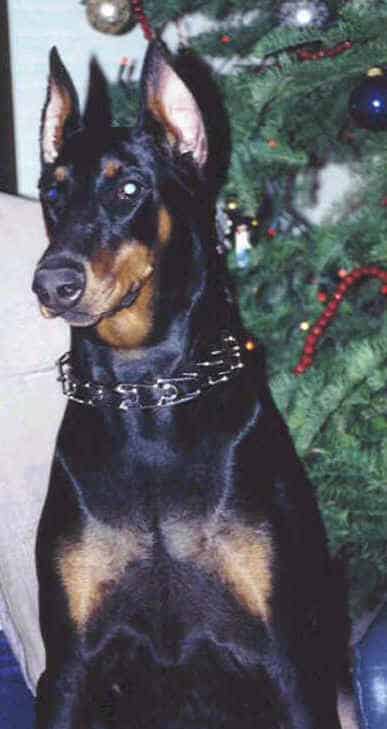 ---
Dog sat for Natasha Summer 2001.
[Pictures pending]
---
Natasha comes to visit her mommy, May 2000: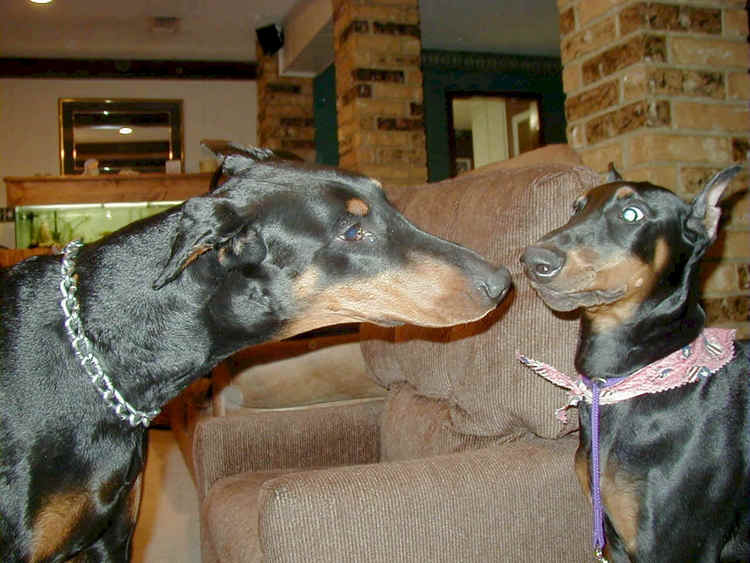 Aggie (left), Natasha (right)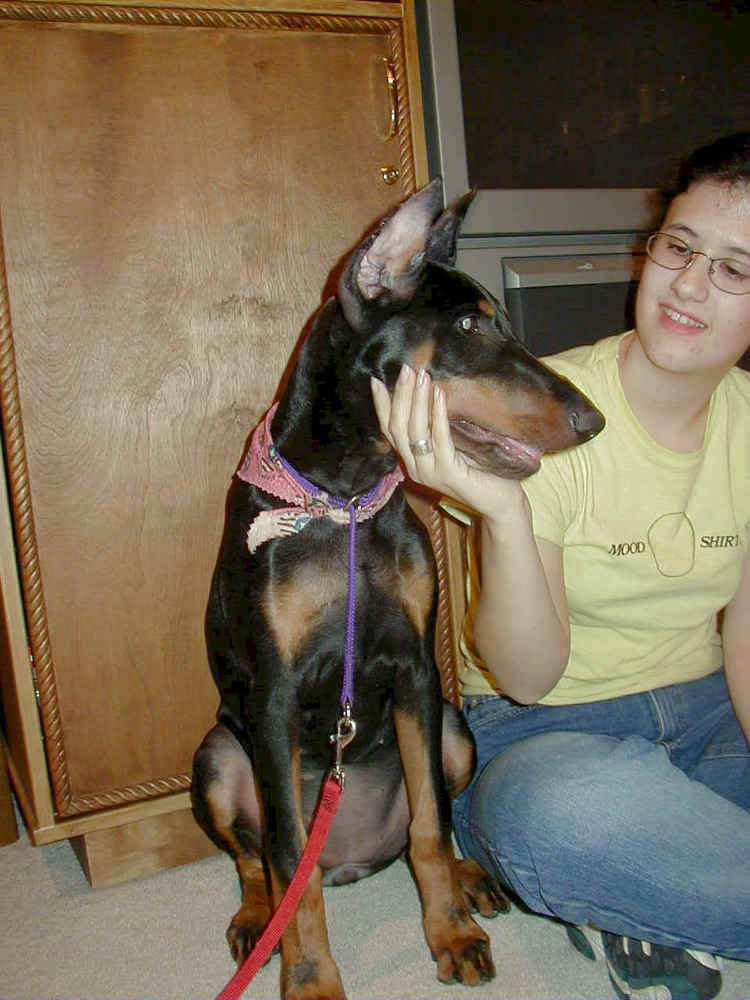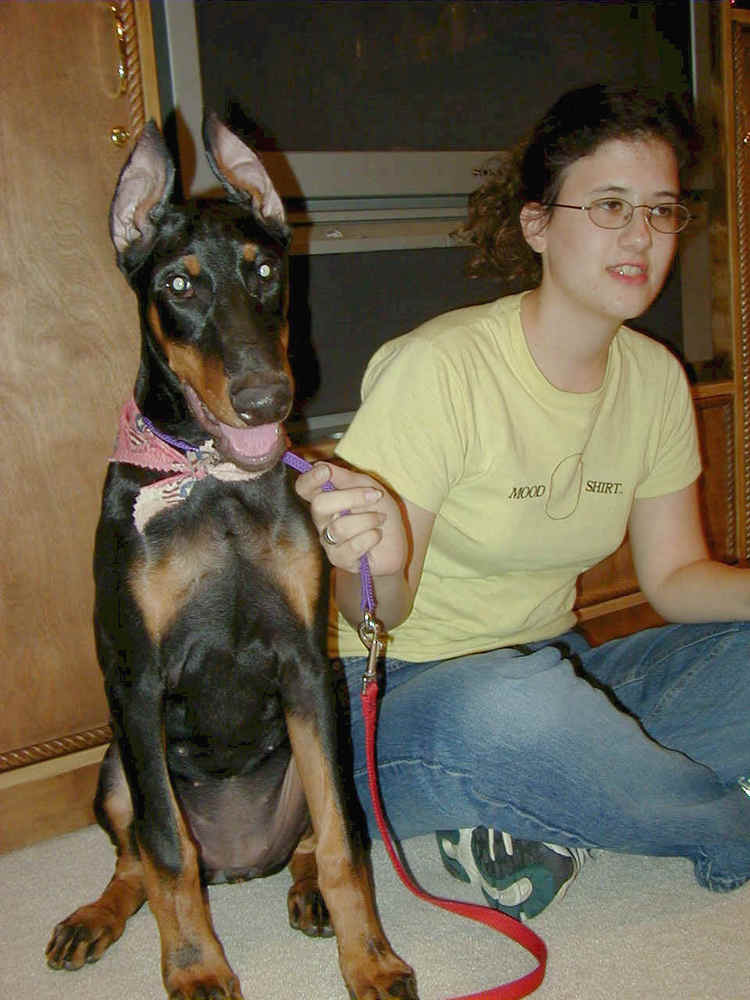 Natasha and Owner, Kelly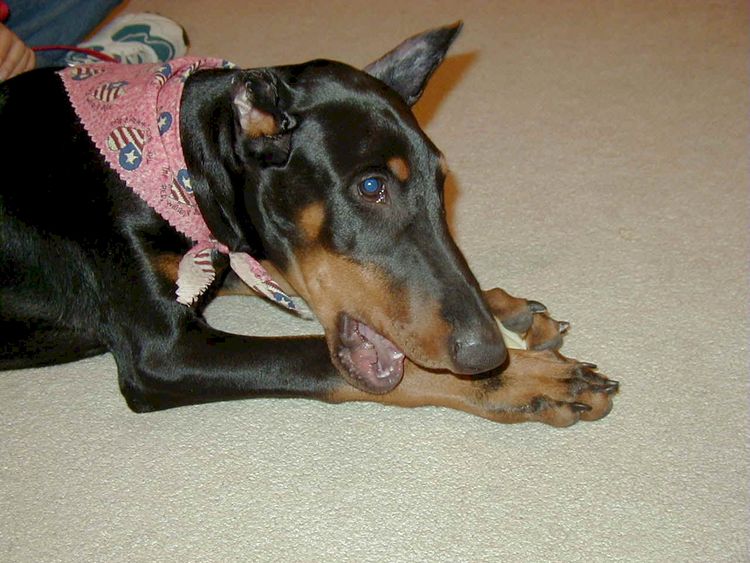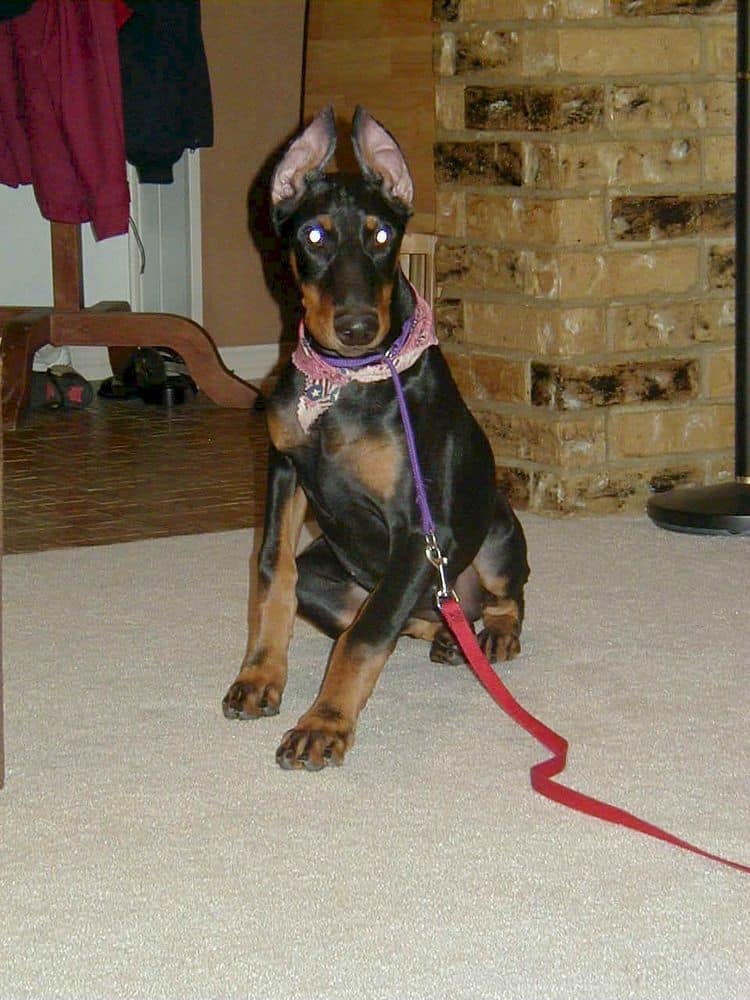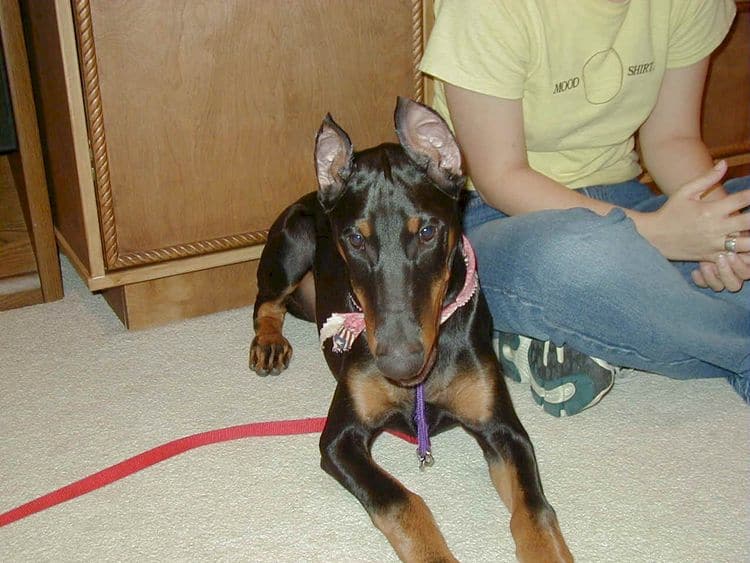 ---
March 2, 2000:
Leslie reports to us that Natasha is doing great!
She seems to be picking up on certain commands and is very lovable.
---
February 21, 2000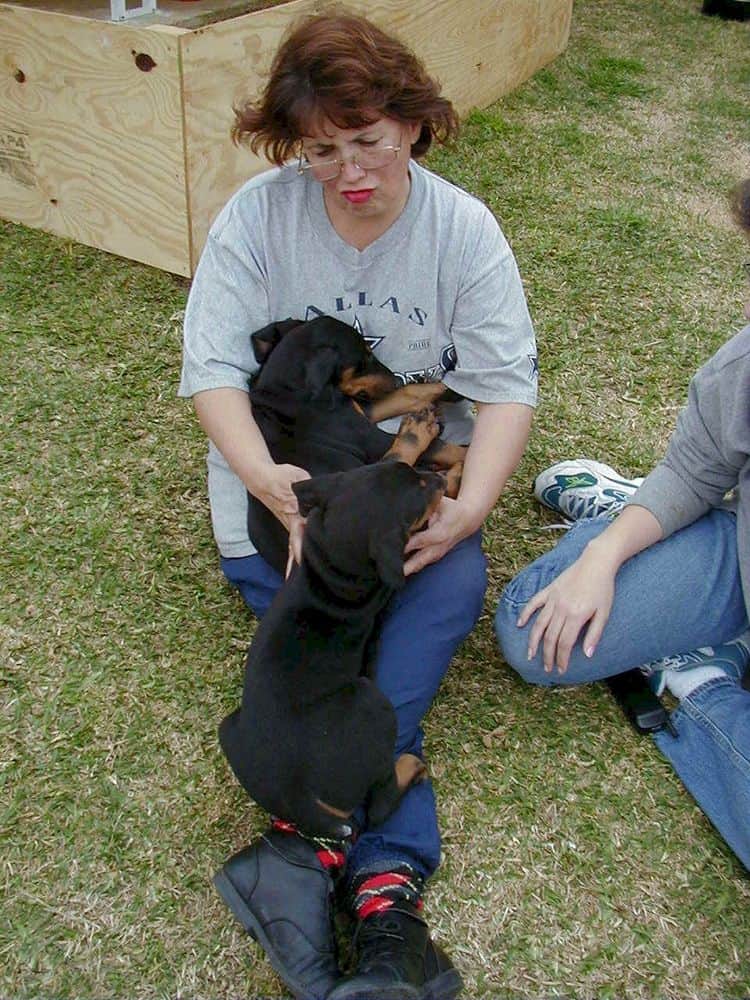 Leslie and daughter having a tough time
deciding between the two girls!