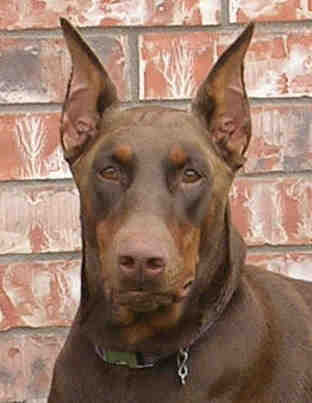 Garretts' Dobermans .com
Welcome to Garretts' Doberman Puppy Site!

Aggie's 3rd Litter's Tenth Week
--- This is when Scarlett was Born (a now retired mom)---
---
Third Litter Links:
[3rd litter Home page]
First Day
Tail Dock
Food Intro
1st Grass Play
1st Week
2nd Week
3rd Week
4th Week
5th Week
6th Week
7th Week
8th Week
10th Week
Development Diary
Sire of this Litter
---

The pups at 10 weeks are playing a bunch. They like to get one
another chasing each other - note the rag in the mouth.


---
---
---
---
---
Find a New Home for Your Dobe
Doberman Rescue Organizations
All Content Copyright © 2000-2010 GarrettsDobermans.com.
All rights reserved.