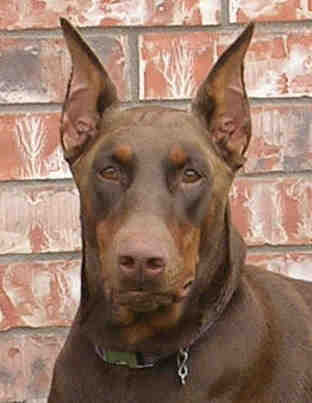 Garretts' Dobermans .com
Welcome to Garretts' Doberman Puppy Site!

Aggie's 3rd Litter's First Playtime in Grass
--- This is when Scarlett was Born (a now retired mom)---
---
Third Litter Links:
[3rd litter home page]
First Day
Tail Dock
Food Intro
1st Grass Play
1st Week
2nd Week
3rd Week
4th Week
5th Week
6th Week
7th Week
8th Week
10th Week
Development Diary
Sire of this Litter
---

April 4, 2003 (about 2 1/2 weeks old) -
We have been put in the grass a couple of times before today but today
was the first time (of many to come) where we just got to lay in the grass
and play in the grass. Initial responses - What is this stuff?!


---
Mom laid with them for awhile.
---
Fun in the sun!
---
Nap time!
---
Find a New Home for Your Dobe
Doberman Rescue Organizations
All Content Copyright © 2000-2010 GarrettsDobermans.com.
All rights reserved.