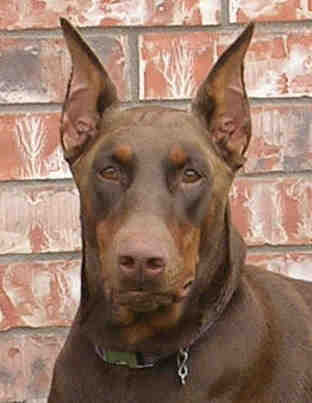 Garretts' Dobermans .com
Welcome to Garretts' Doberman Puppy Site!

Peppy
---
Third Litter Links:
[3rd litter's home page]
First Day
Tail Dock
Food Intro
1st Grass Play
1st Week
2nd Week
3rd Week
4th Week
5th Week
6th Week
7th Week
8th Week
10th Week
Development Diary
Sire of this Litter
---
This black female lives in Forney, TX with the Busters.
She is currently one of the females in our breeding program.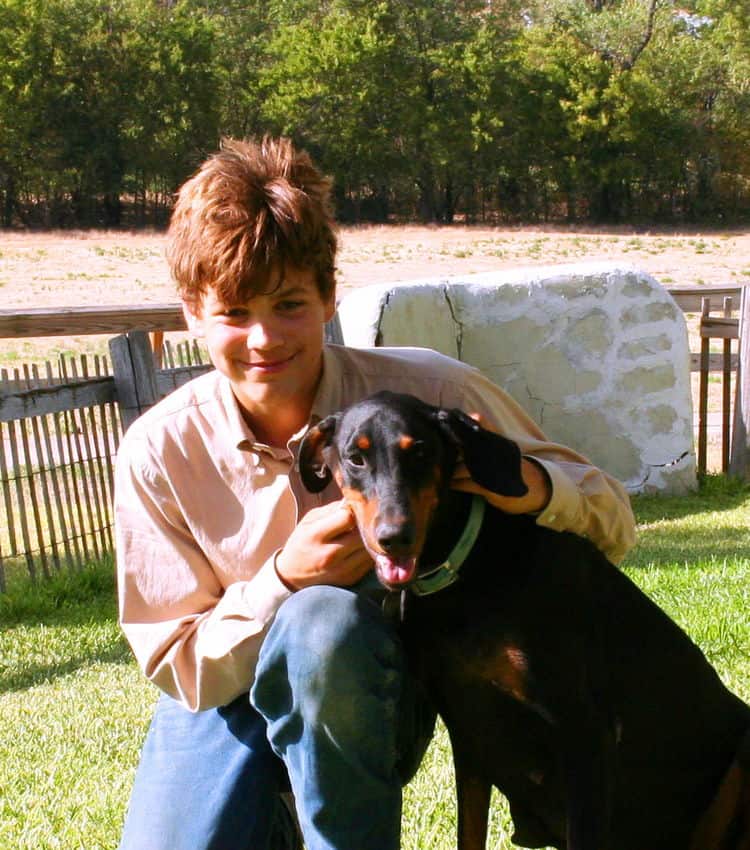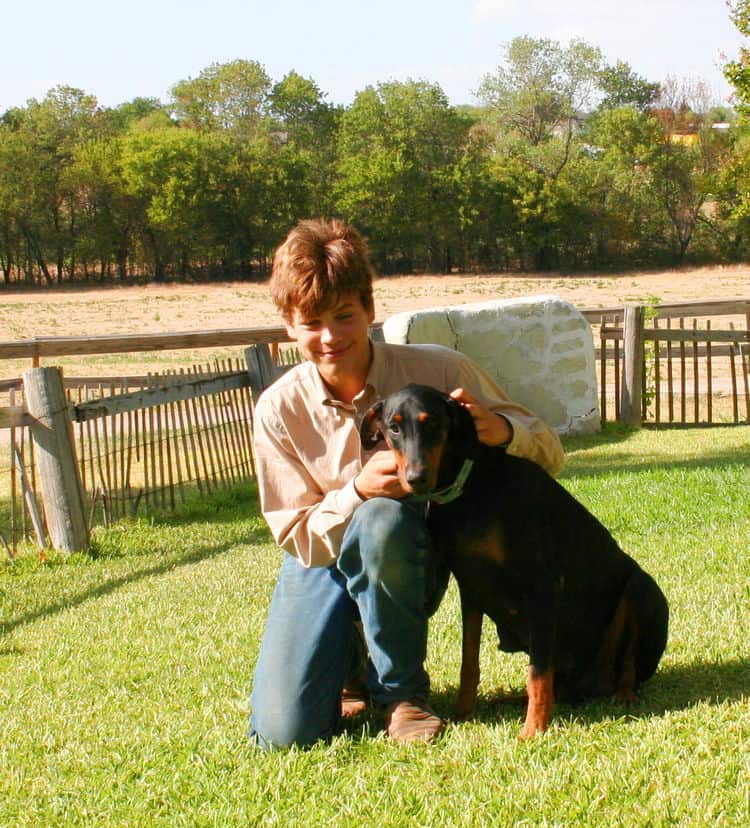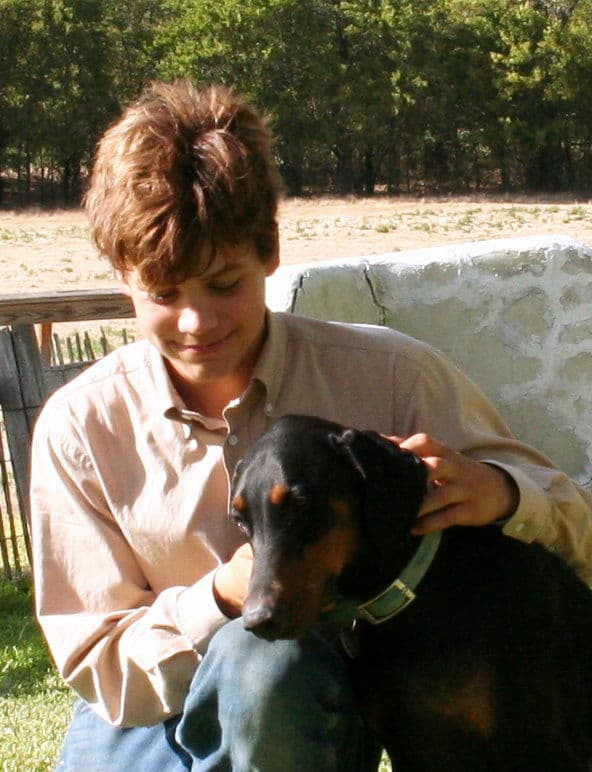 Above pictures taken August 2006

---
May 1, 2003 - This pup sold to the Buster family from Forney, TX. She went home with them the same day they came out making her the first one to actually leave the litter. She was a birthday present for their son pictured above.
---
Picture at 5 weeks
---
Picture at 4 Weeks
---
Find a New Home for Your Dobe
Doberman Rescue Organizations
All Content Copyright © 2000-2010 GarrettsDobermans.com.
All rights reserved.