Amber is owned by Pat George. When Amber is old enough, she will be bred to Harley to produce some great pups. Right now, she is enjoying the love and attention that she receives from Pat and her family.
---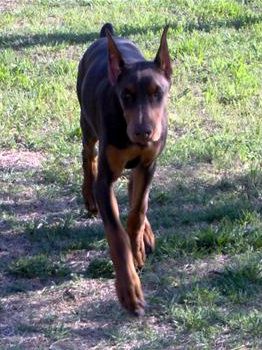 12 weeks
---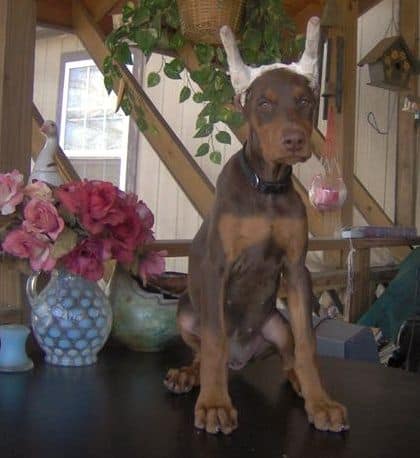 ---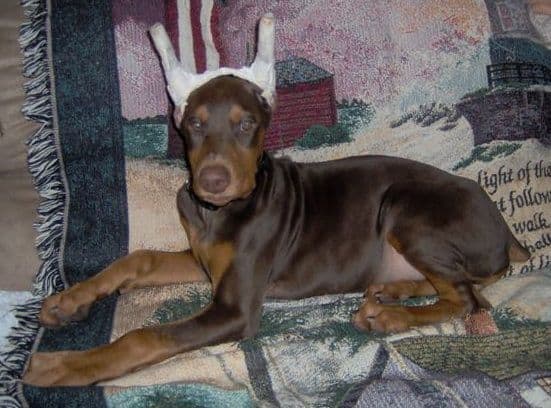 ---
April 17, 2006 -
Amber weighed 44.8 lb. this morning at vet's (4.5 month old).
---
Pictures at 9 weeks: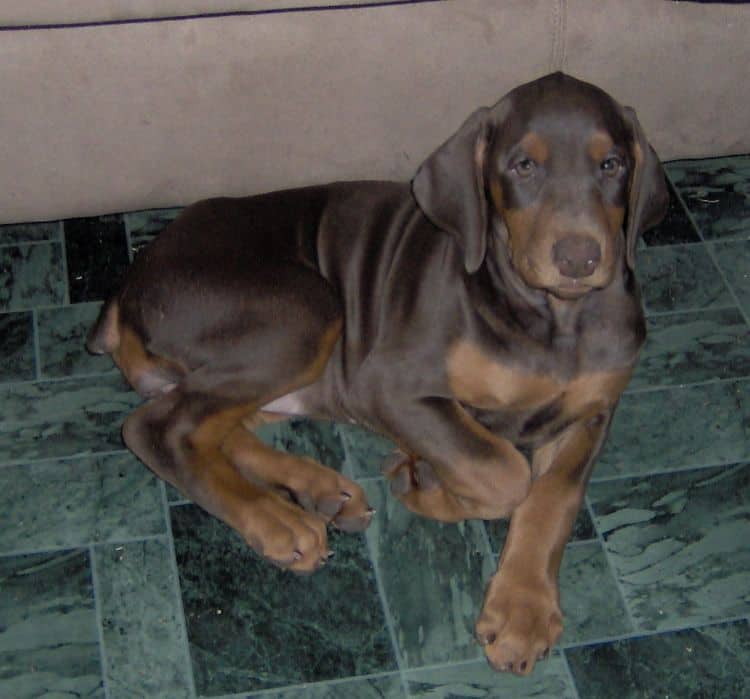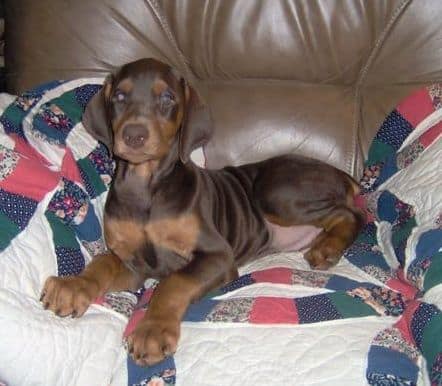 Raised with tenderloving care!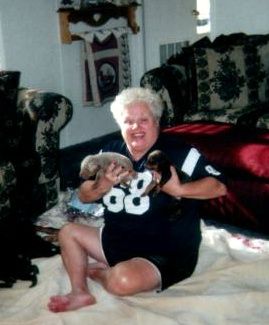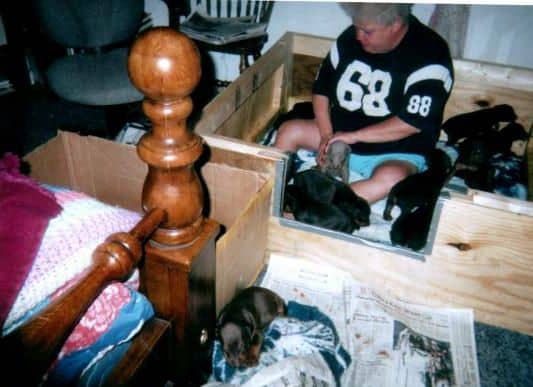 4 weeks old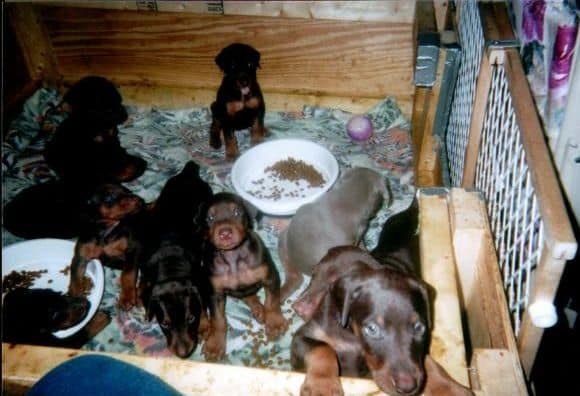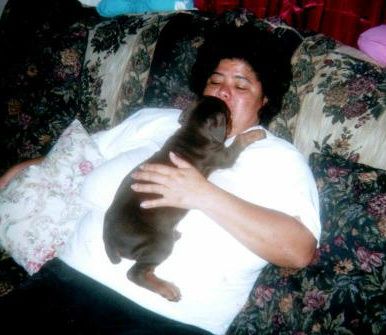 The one in her lap is Amber. She has had lots of love. --Pat