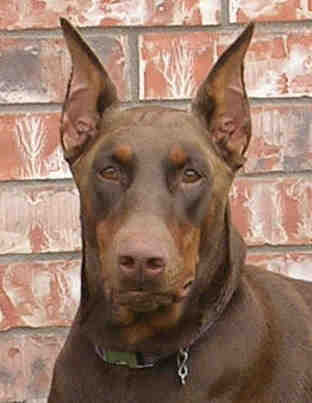 Garretts' Dobermans .com
Welcome to Garretts' Doberman Puppy Site!

Ellie's 2nd Litter's 2nd Week

Eyes are open and they are "trying" to play, they growl, bark and
in slow motion attack each other...tooooo funny!! They are all
fat as little pumpkins, mom's milk must be like butter cream! Still
at the eat, sleep, potty, play phase and we are loving every minute
of it. They get lots of cuddle time between all of us, so sweet.

Note: The blues are easy to identify in pictures since only
two -- a boy (Cosmo) and a girl (Bella). Last set of pics pups
are tagged with colored yarn for identification.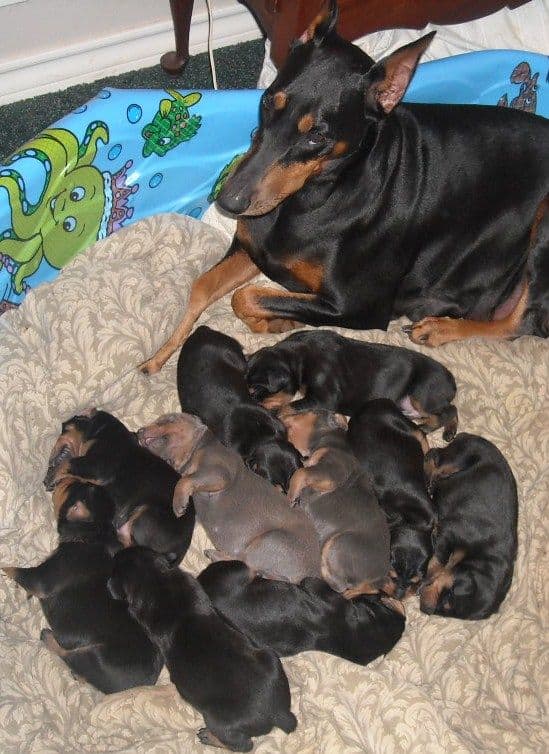 Blues -- Cosmo on left / Bella on right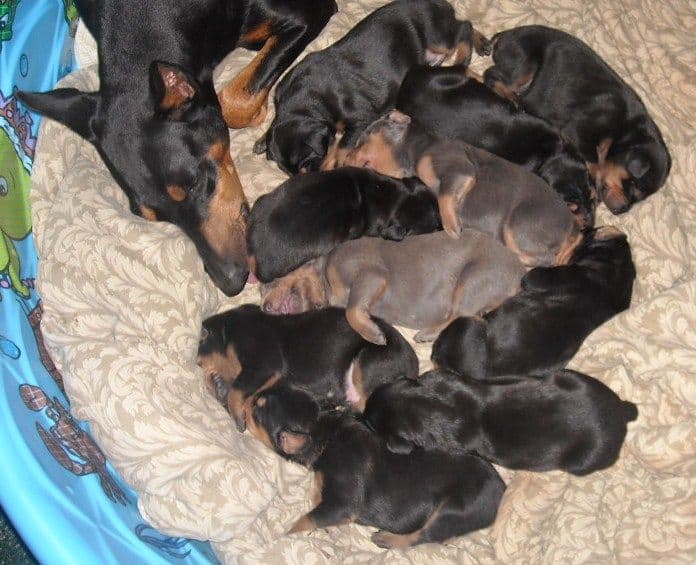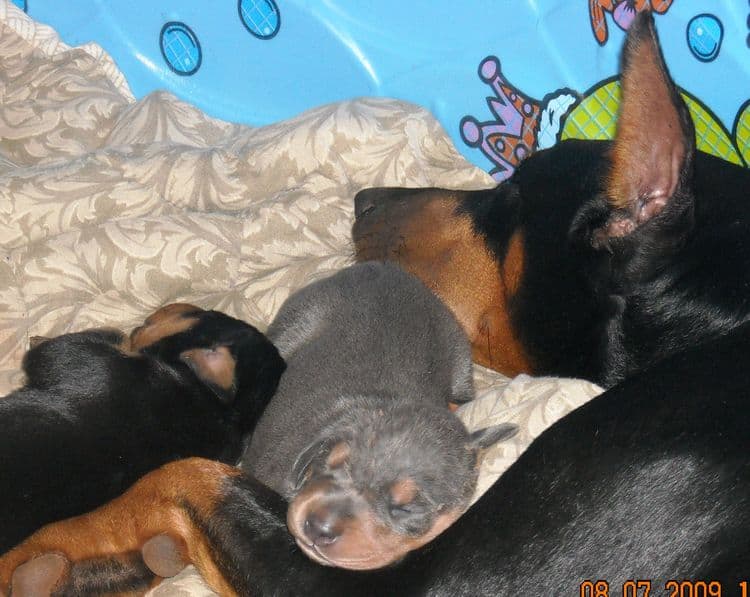 Garretts' Bella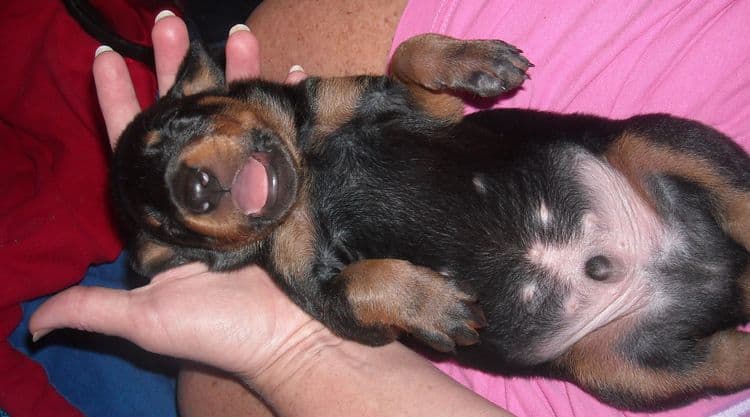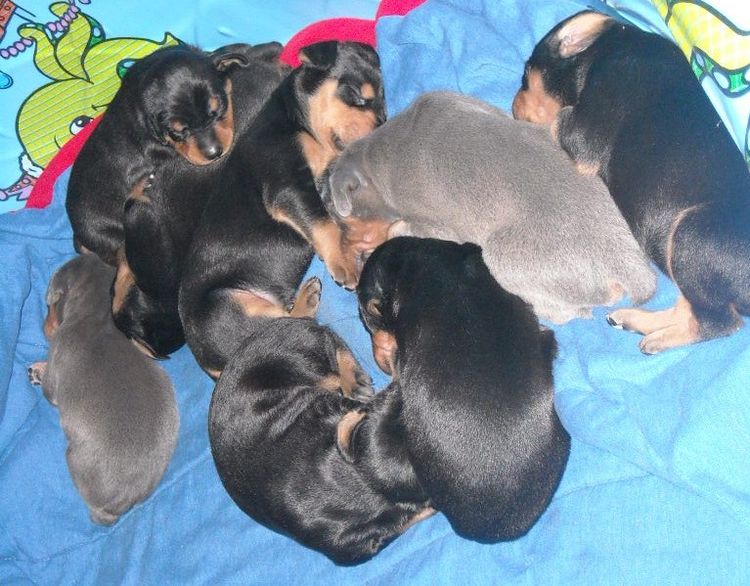 Bella on left (both pics) / Cosmo on right (above)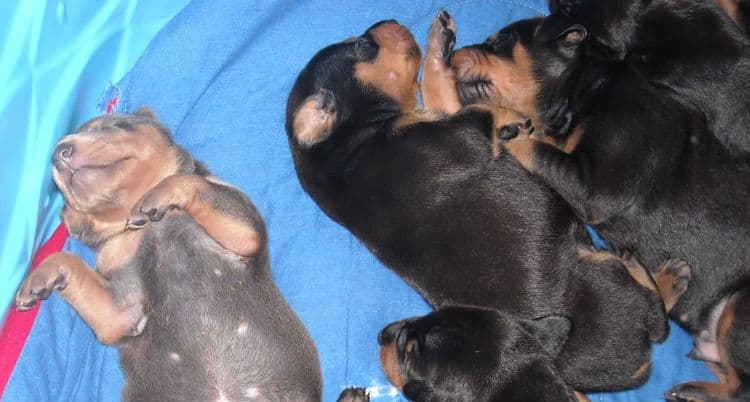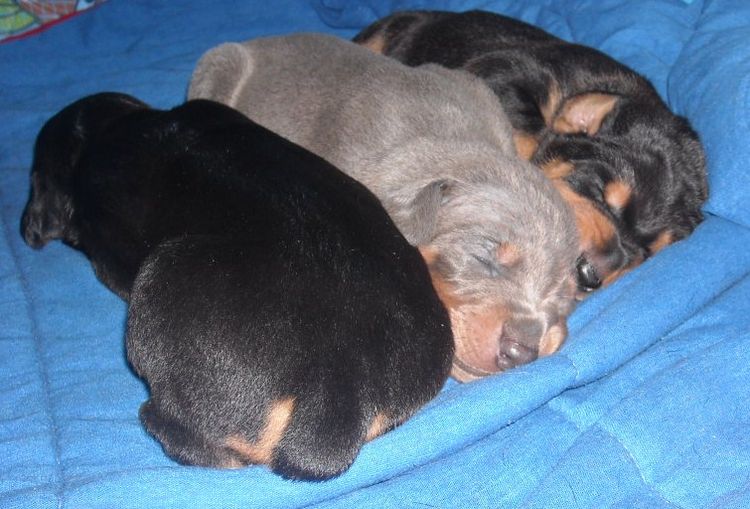 Cosmo above / Bella below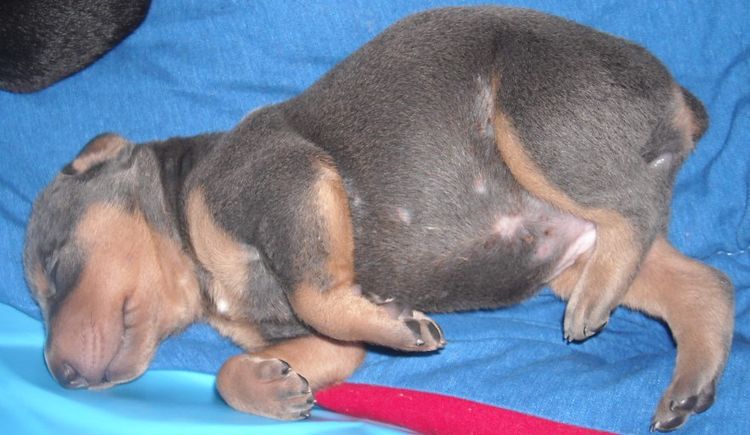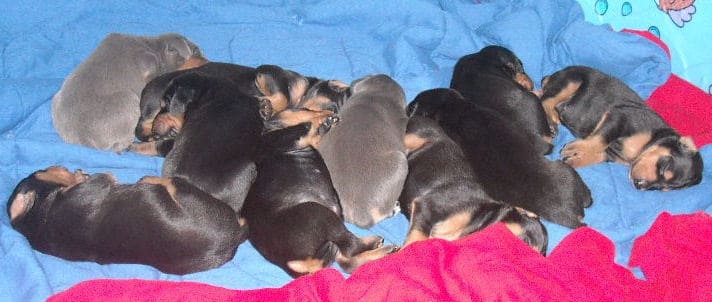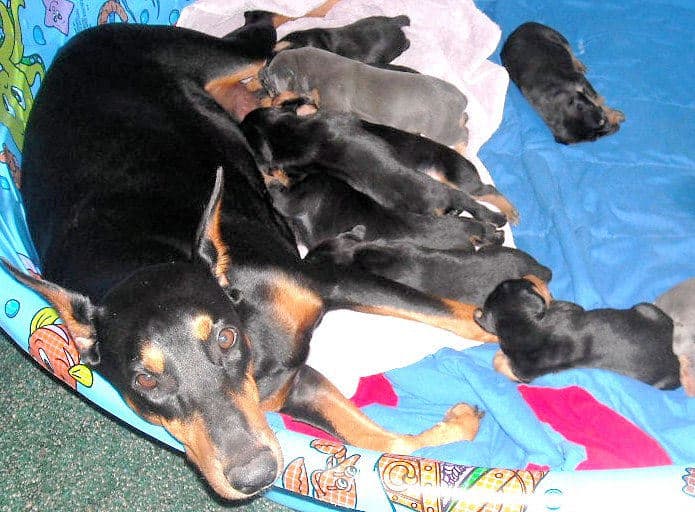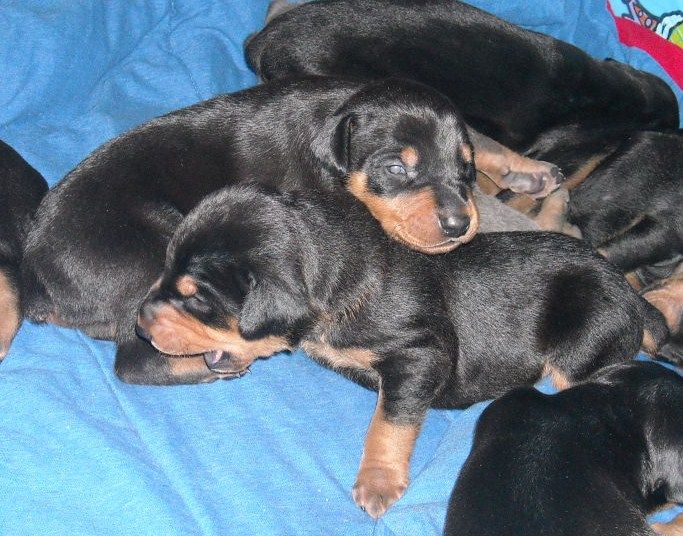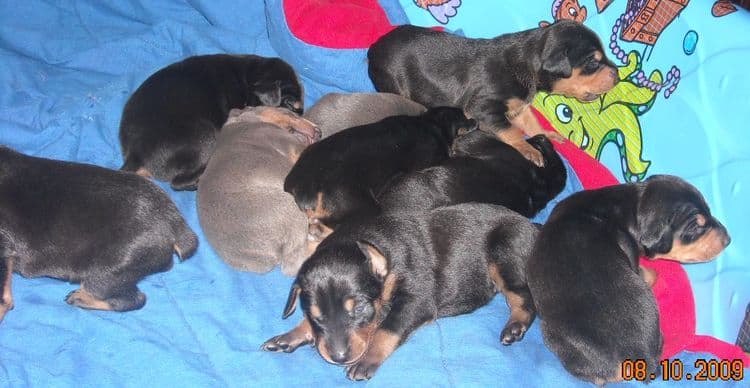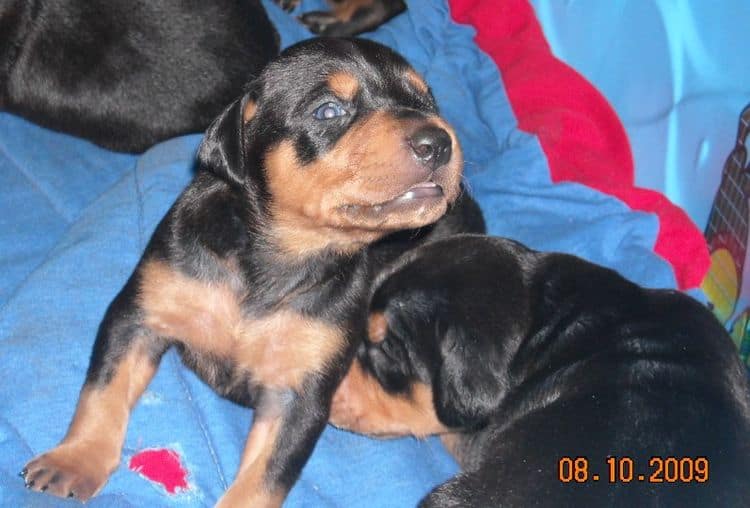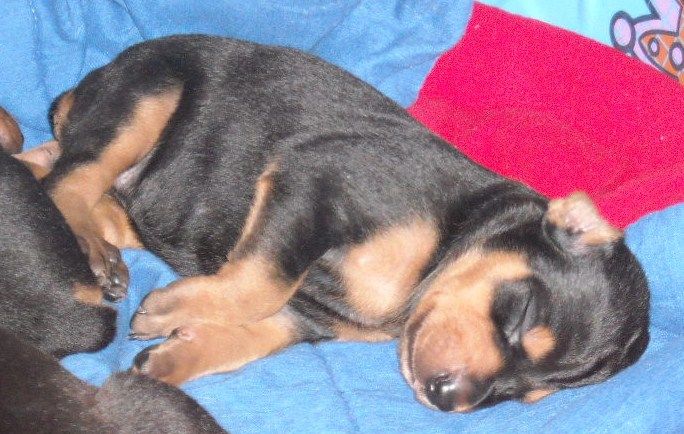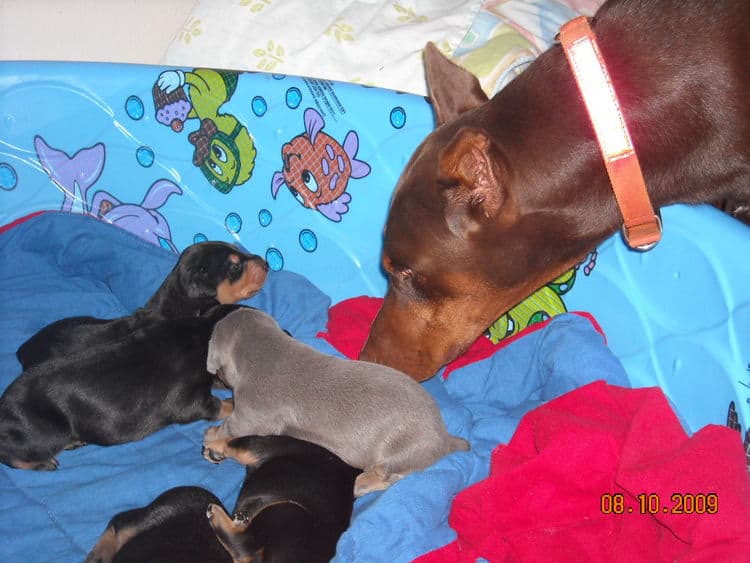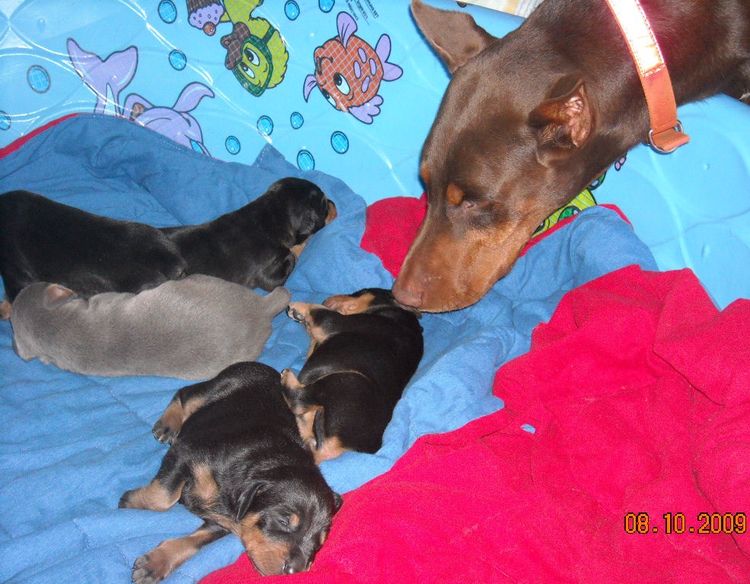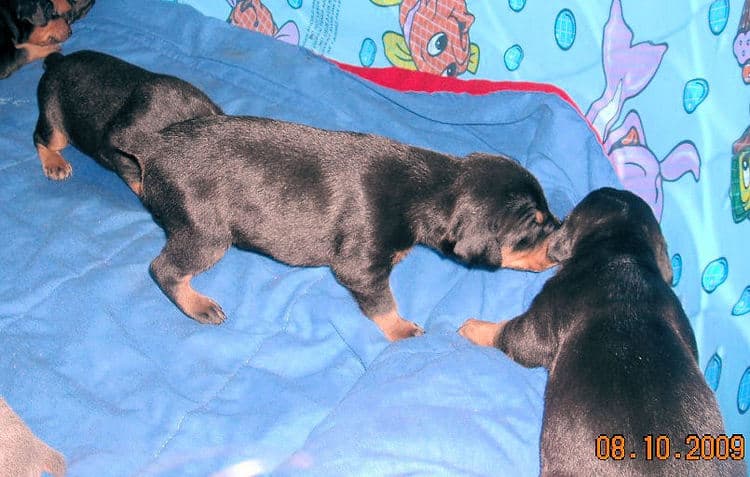 Bath Time ...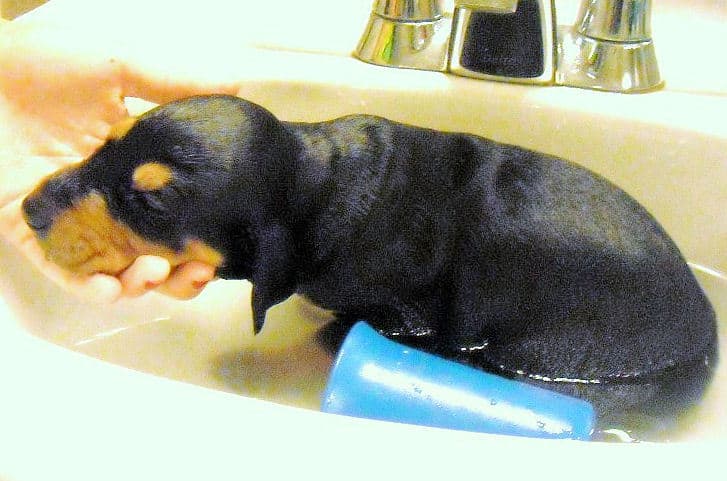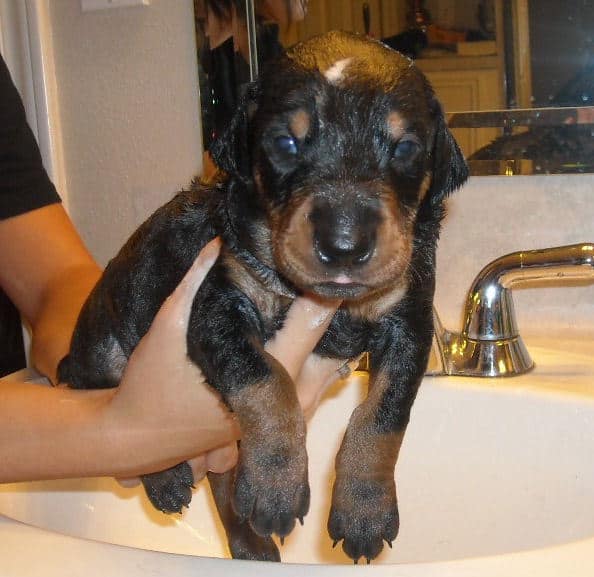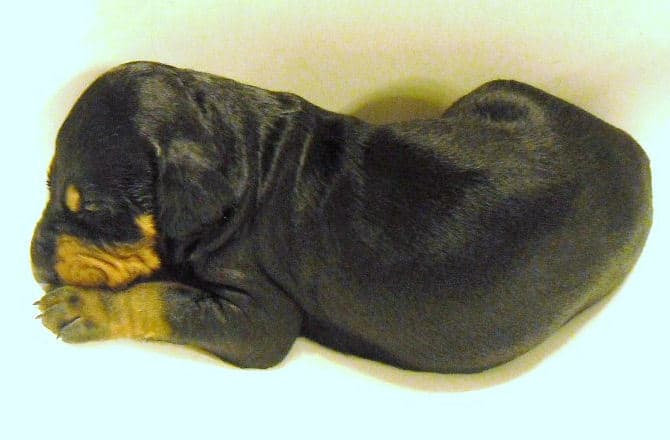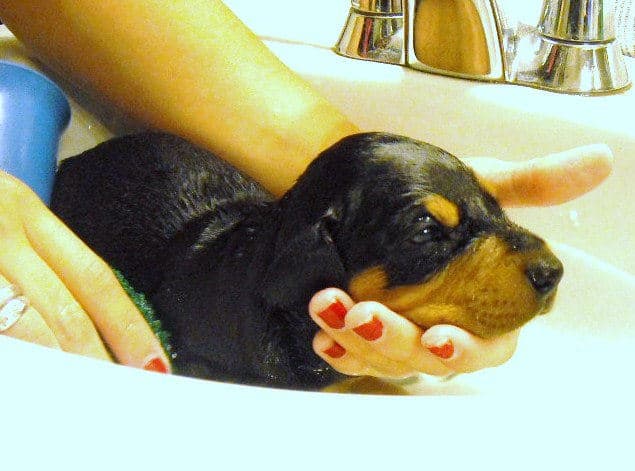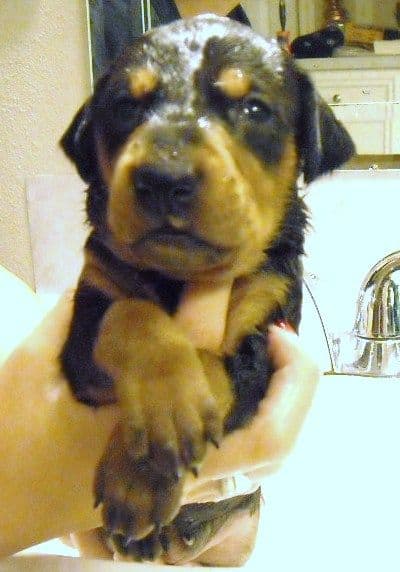 Almost 3 weeks old -- Pups are now "tagged" ...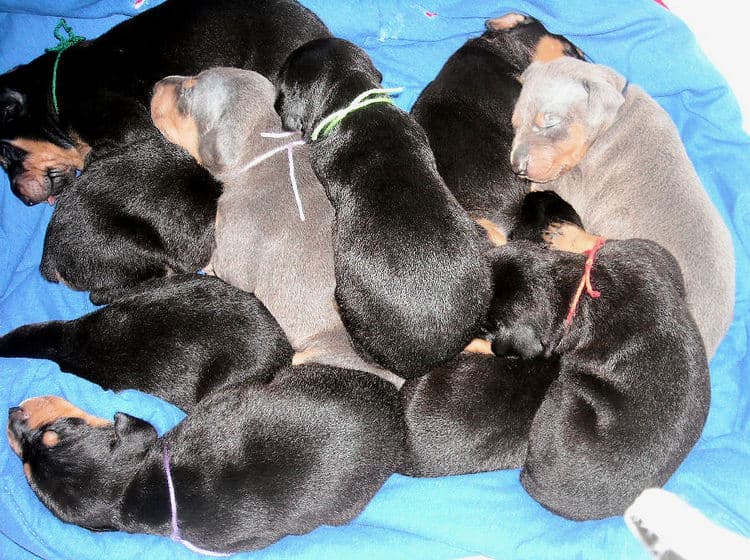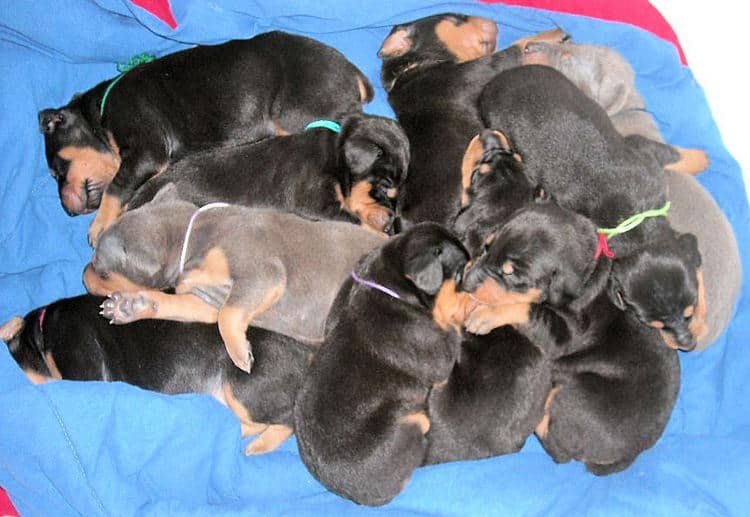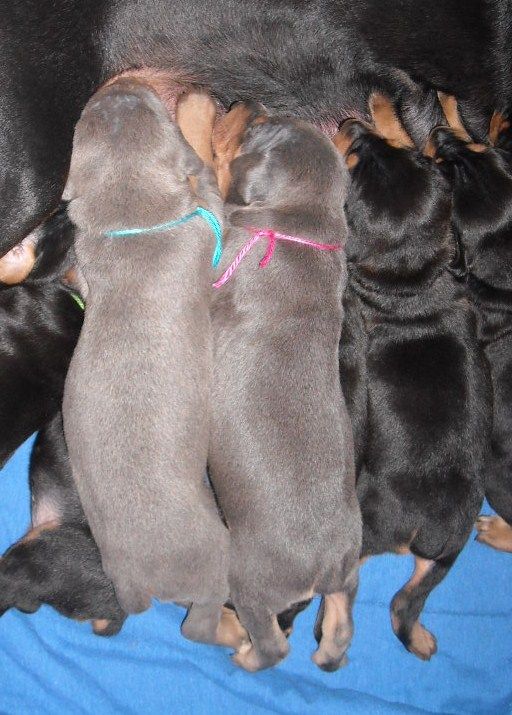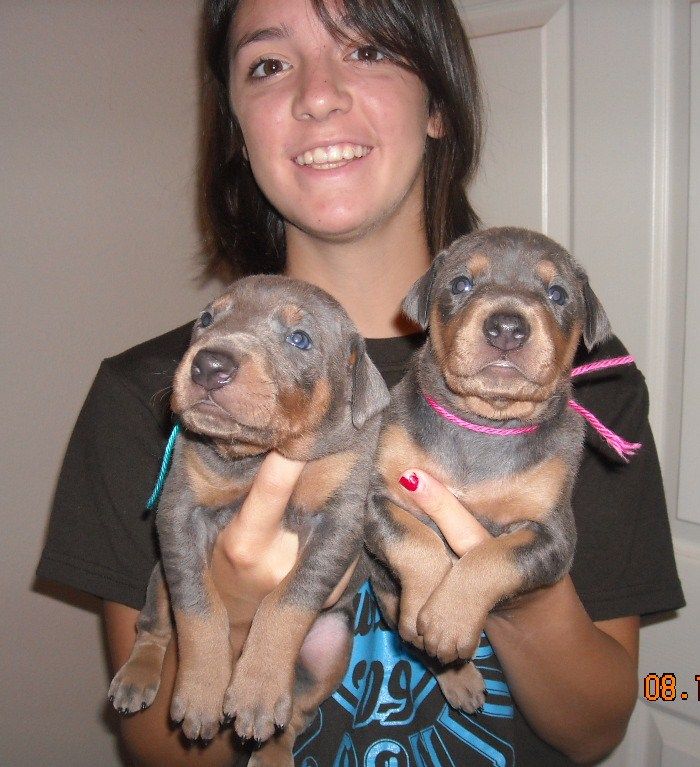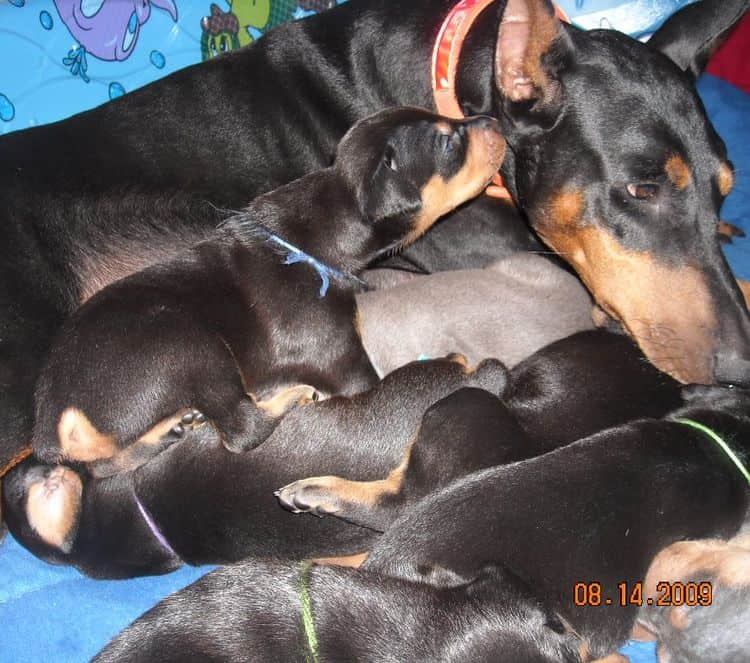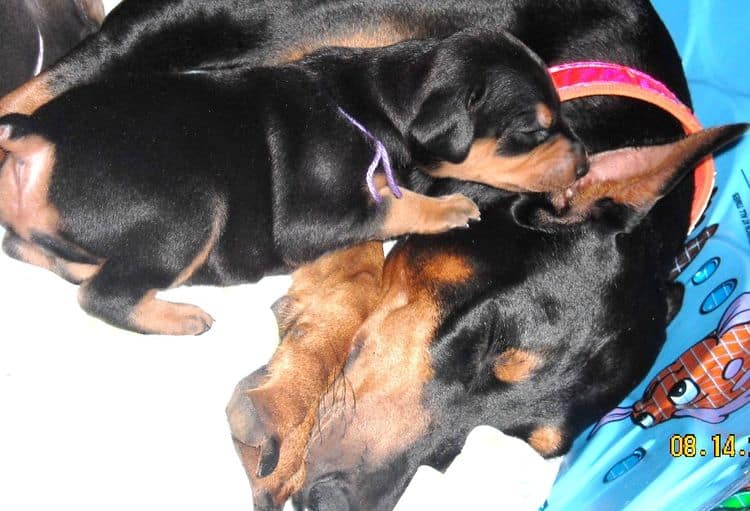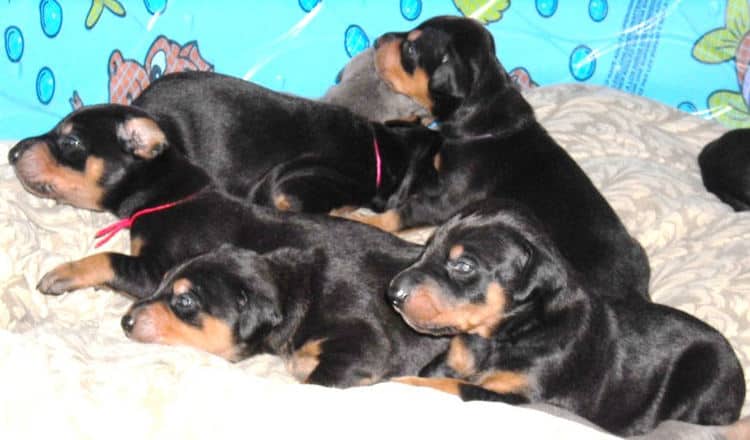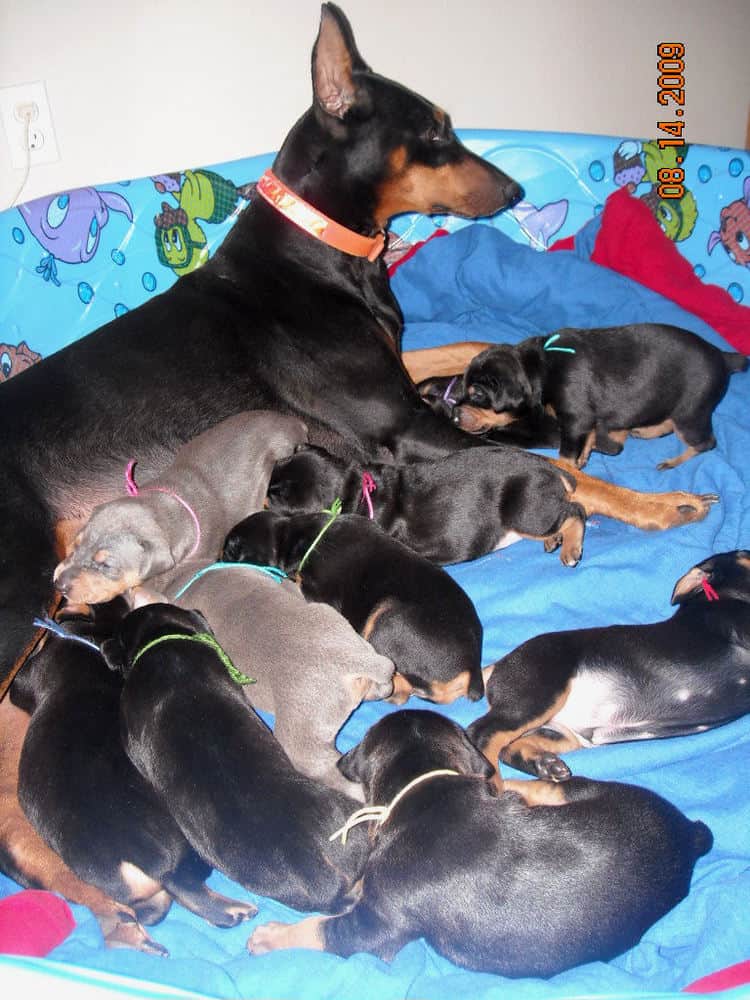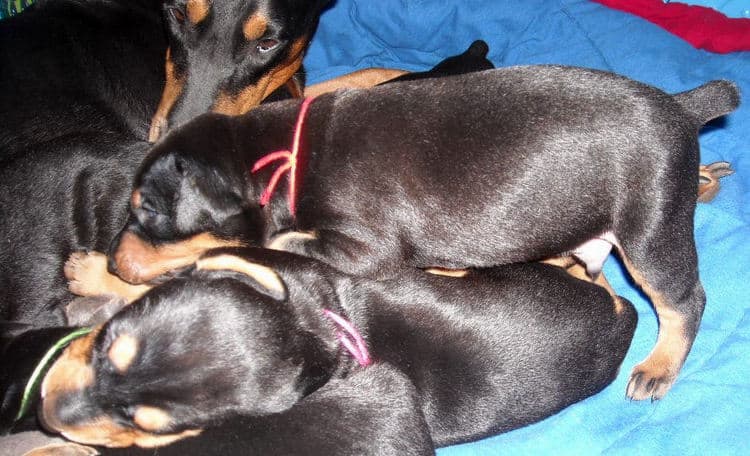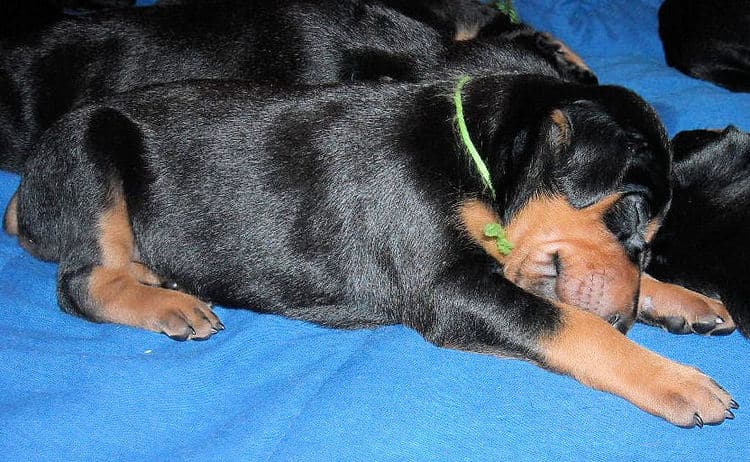 ---
Find a New Home for Your Dobe
Doberman Rescue Organizations
All Content Copyright © 2000-2010 GarrettsDobermans.com.
All rights reserved.