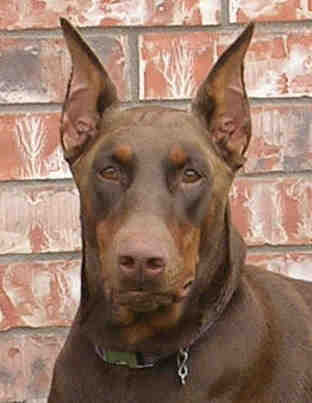 Garretts' Dobermans .com
Welcome to Garretts' Doberman Puppy Site!

Scarlett's 1st Litter's 1st Day to Play in the Grass
---
First Litter Links - Born October 2, 2005:
1st Litter's Home Page
First Day
Tail Dock
Food Intro
1st Grass Play
1st Week
2nd Week
3rd Week
4th Week
5th Week
6th Week
7th Week
8th Week
Development Diary
Sire of this Litter
---
October 28, 2005 - It was a gorgeous day today so I decided to introduce the pups to the backyard and the green stuff covering it! The pups were very curious at first. Once comfortable with the new turf, they began playing. After a little playing, we let mom join them. That, of course, resulted in snack time which then made them feel sleepy. After this new experience plus playtime plus a full belly, well, they were some tuckered out little pups!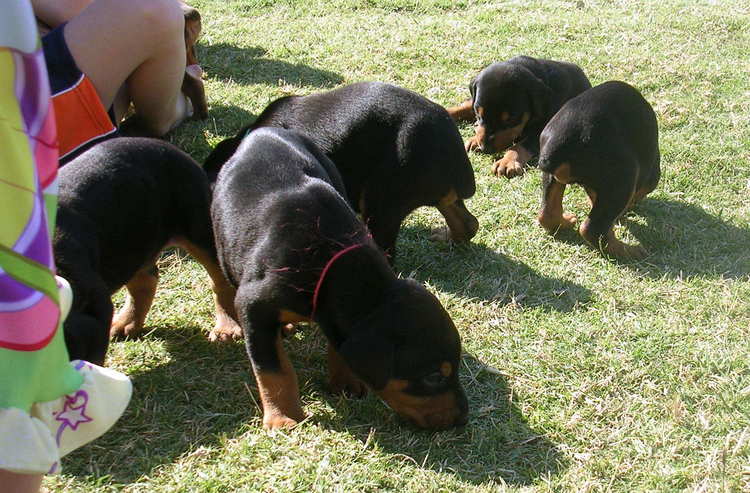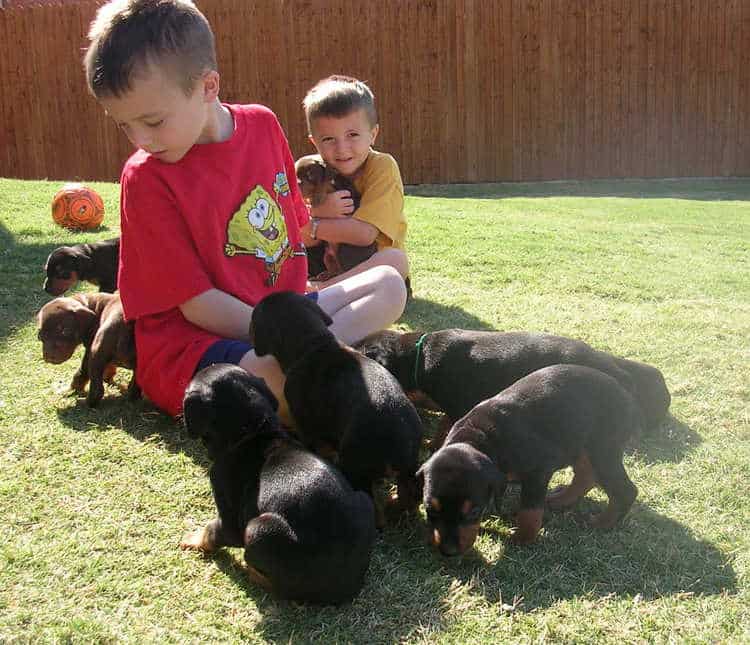 Posing is the Red Female tagged Red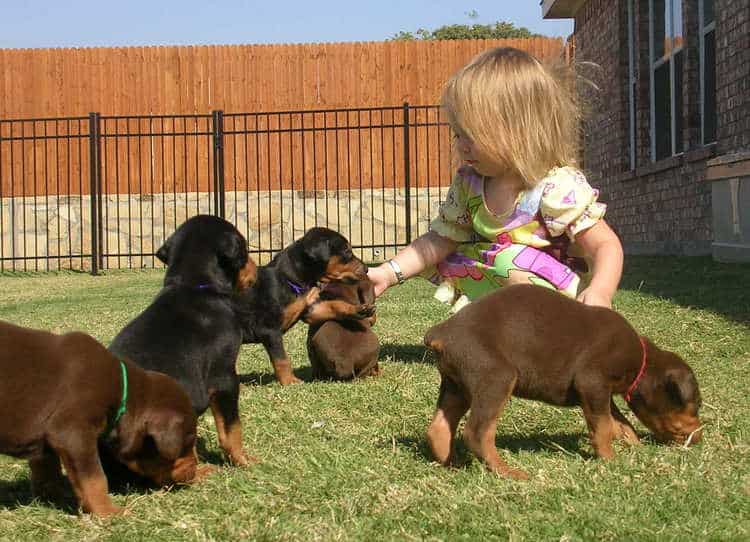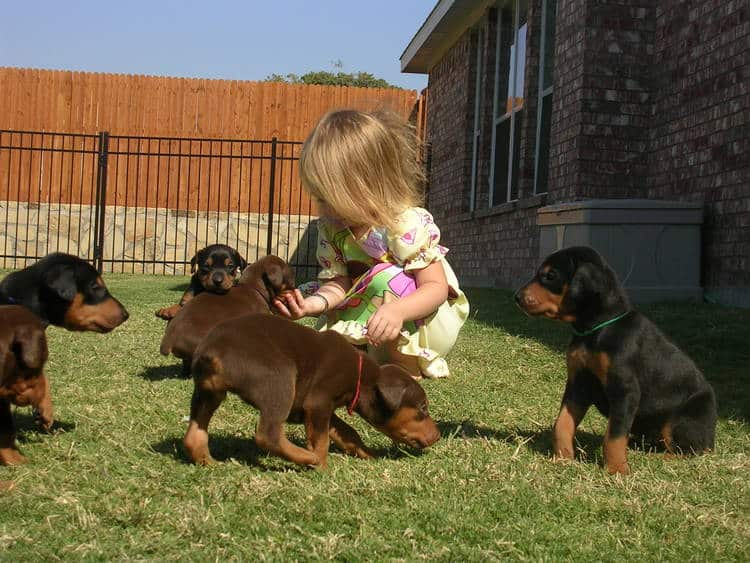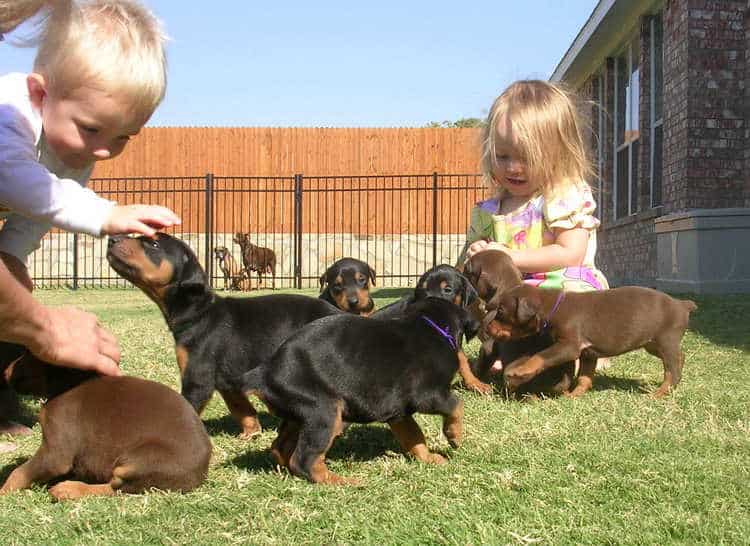 We had a visitor (above) -- a cousin, a little boy from Rockwall, Texas. He is the son of the owner of Jagger from Aggie's second litter.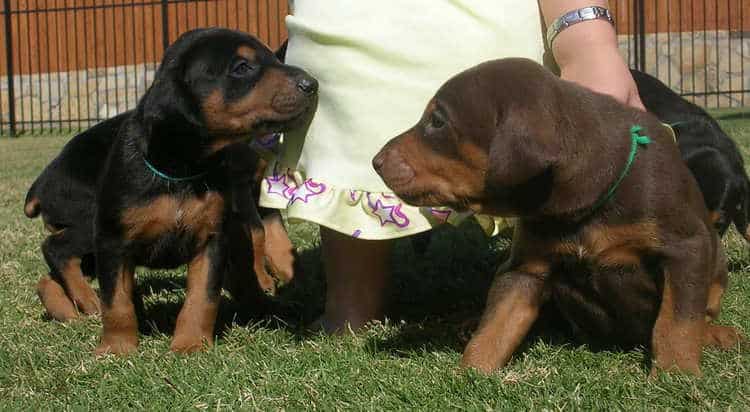 Black Male Tagged Blue (left) and Red Male (right)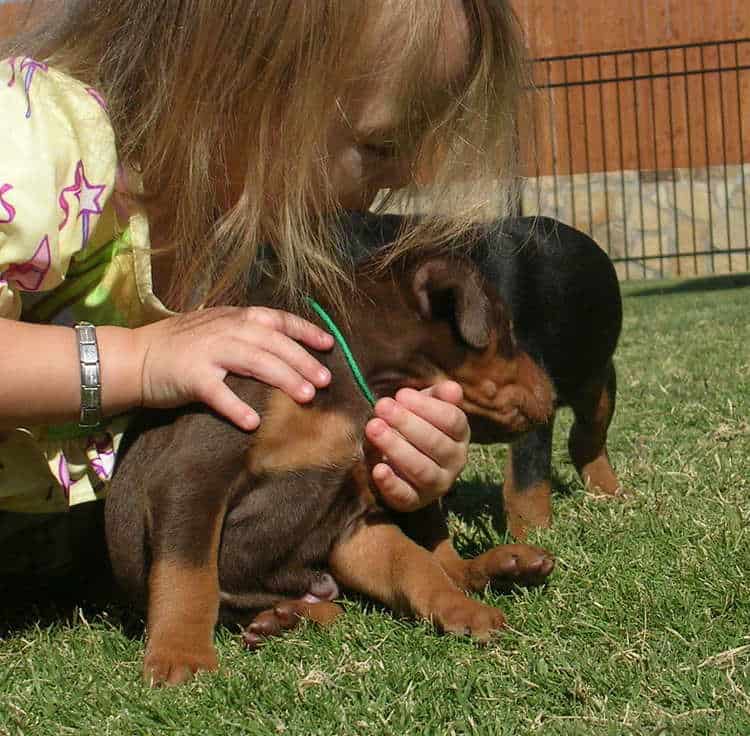 Red Male

(He had green tag in this photo but decided not necessary since he's the only one!)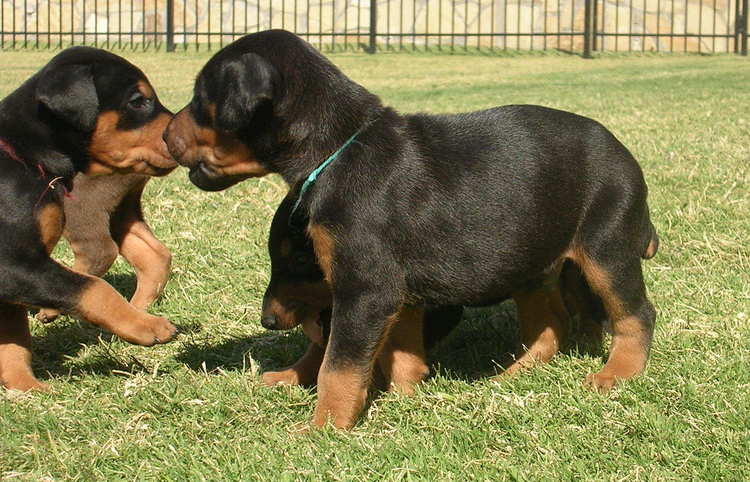 Black Male Tagged Blue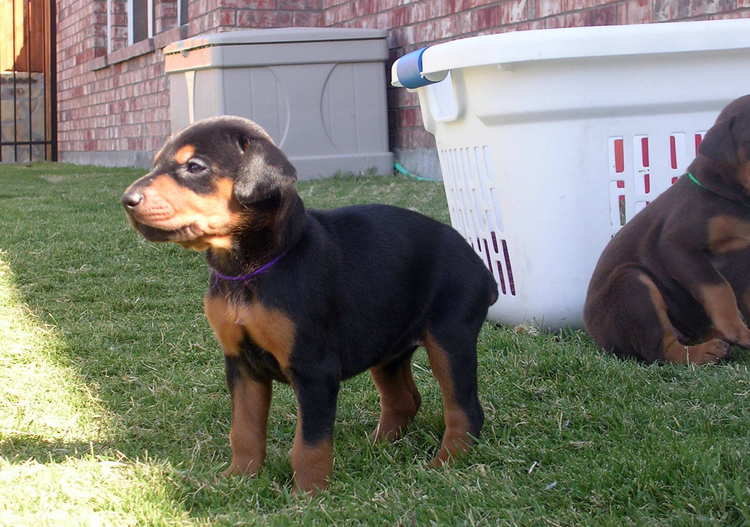 Black Female Tagged Purple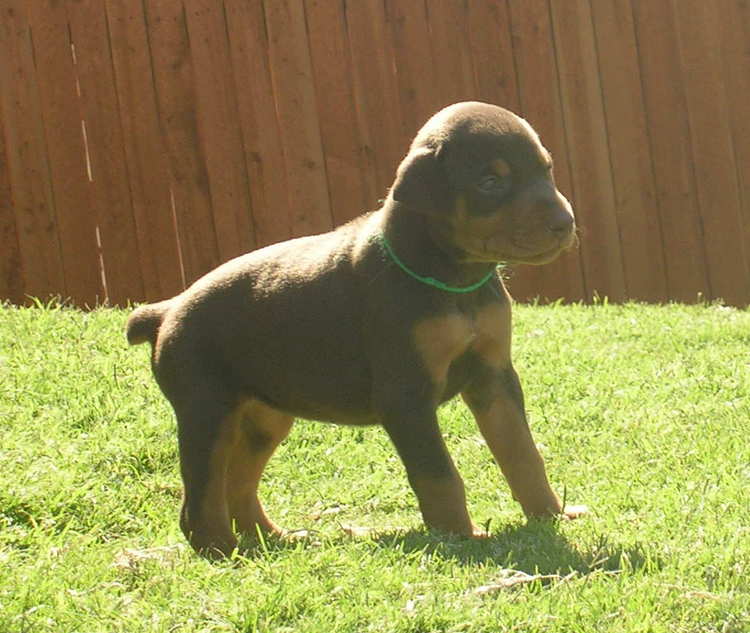 Red Female Tagged Green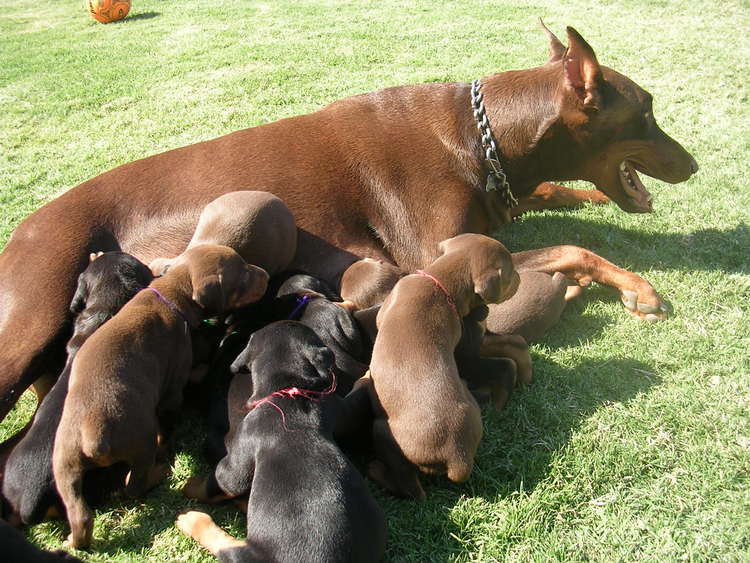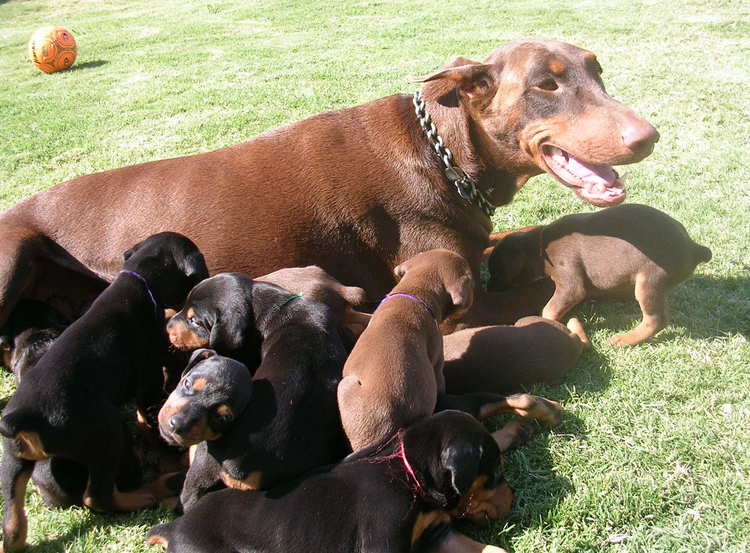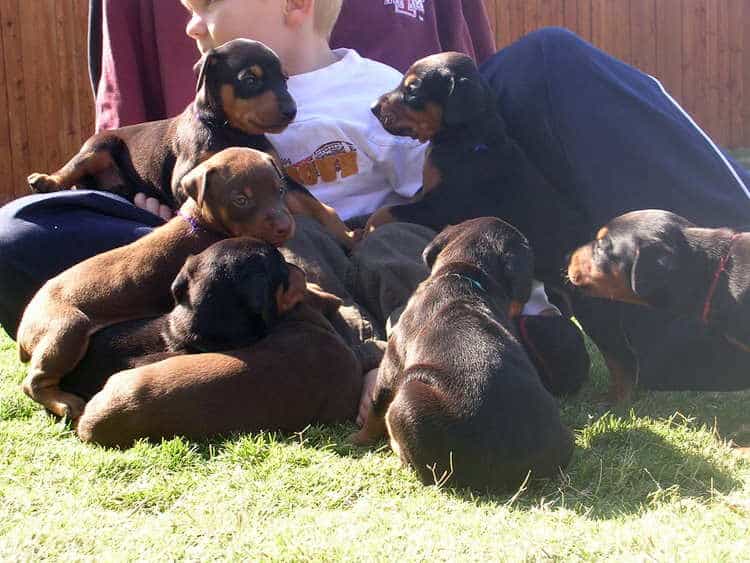 The other visitor we had was MY mother. She brought the cousin
over (her other grandchild), pictured in her lap.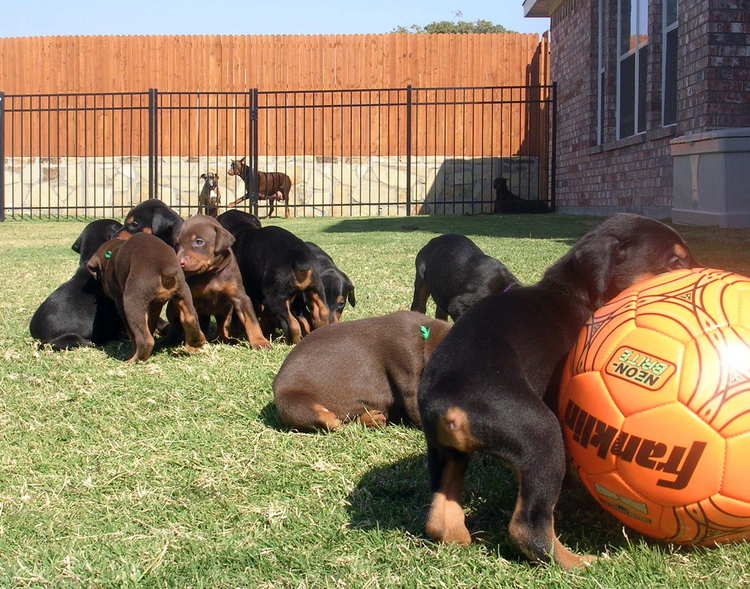 The ball in the picture is a normal sized soccer ball. This should help you in knowing how big they are right now.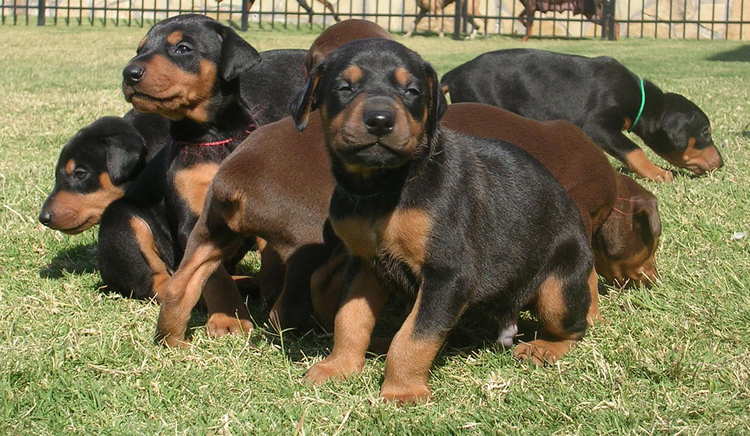 Black Male Tagged Purple (in front)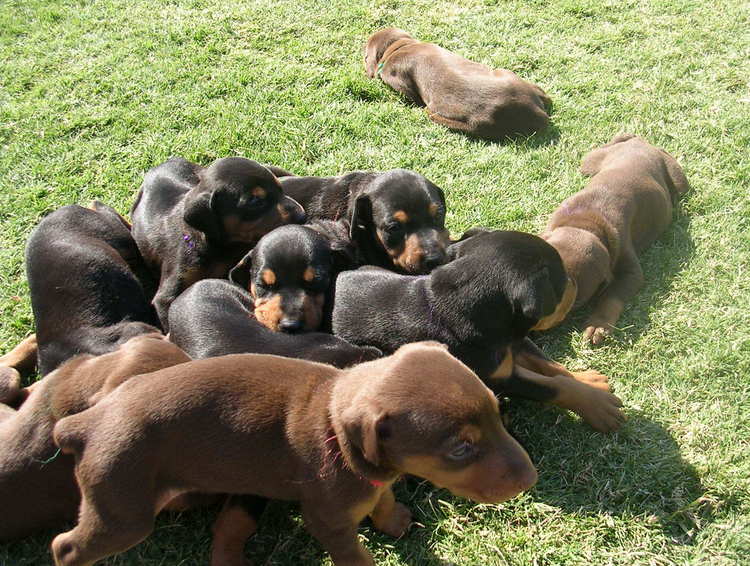 Red Female Tagged Red in front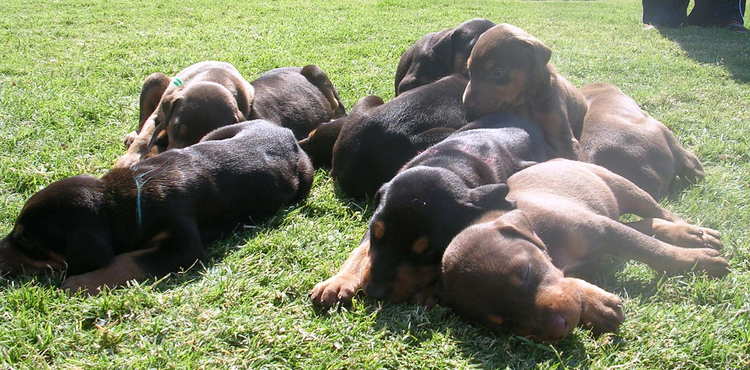 Black Female Tagged Purple snoozing



Red Female Tagged Green


---
Find a New Home for Your Dobe
Doberman Rescue Organizations
All Content Copyright © 2000-2010 GarrettsDobermans.com.
All rights reserved.