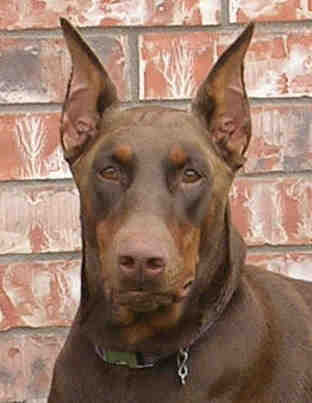 Garretts' Dobermans .com
Welcome to Garretts' Doberman Puppy Site!

Scarlett's 1st Litter's 2nd Week
---
First Litter Links - Born October 2, 2005:
1st Litter's Home Page
First Day
Tail Dock
Food Intro
1st Grass Play
1st Week
2nd Week
3rd Week
4th Week
5th Week
6th Week
7th Week
8th Week
Development Diary
Sire of this Litter
---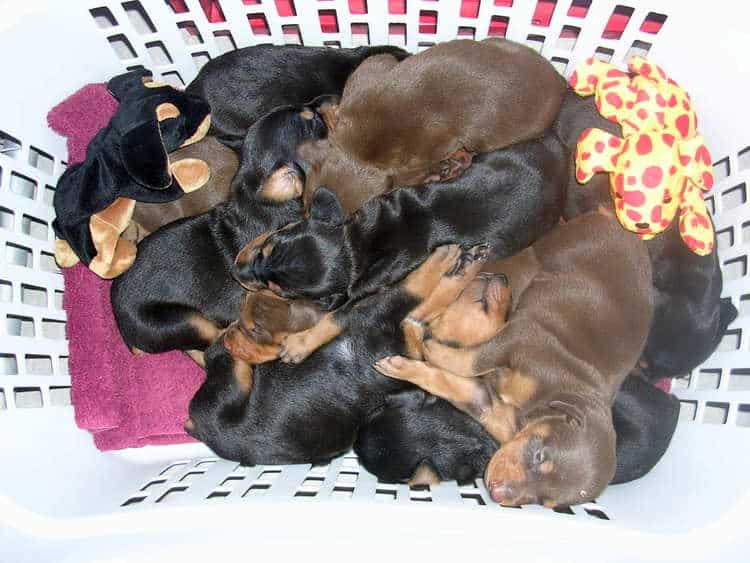 Look closely at this photo. There are 10 pups in this litter -- count the pups in this photo and you will get 12. When I moved the pups to the basket, my 1-1/2 year old daughter placed her brother's beany pups in with them! When the kids aren't holding the pups, they are caring for these two and taking them everywhere. I just got the biggest chuckle when I looked down and saw this. She honestly thought they needed to go in the basket like the others!
At 2 weeks, we decided to move the pups from the laundry room to the garage -- which is right by the office where we spend a good portion of our day (we homeschool). So, the pups are in ear shot and we can easily check on them. As you will see in the pictures below, they have become much stronger -- and mobile! Thus, the transfer! For awhile, the pups will be given only half the space of the pen. Later we can remove the box barrier and give them full romping room.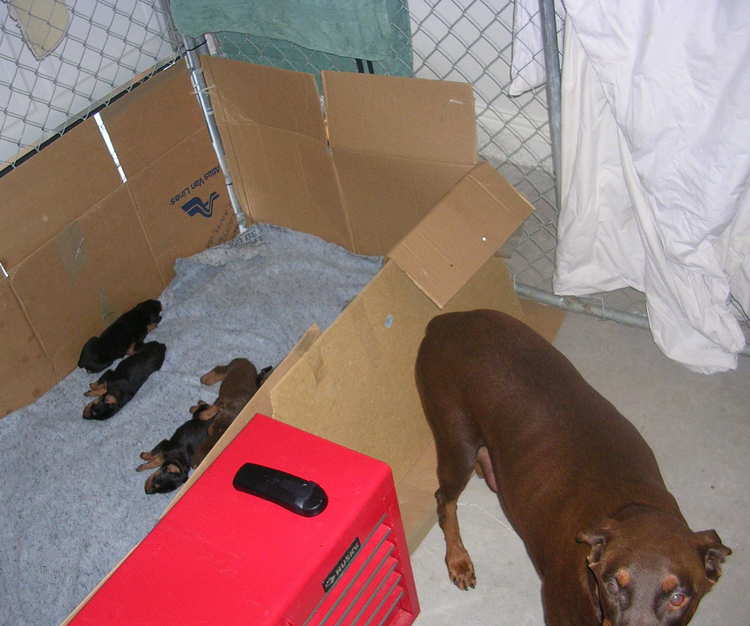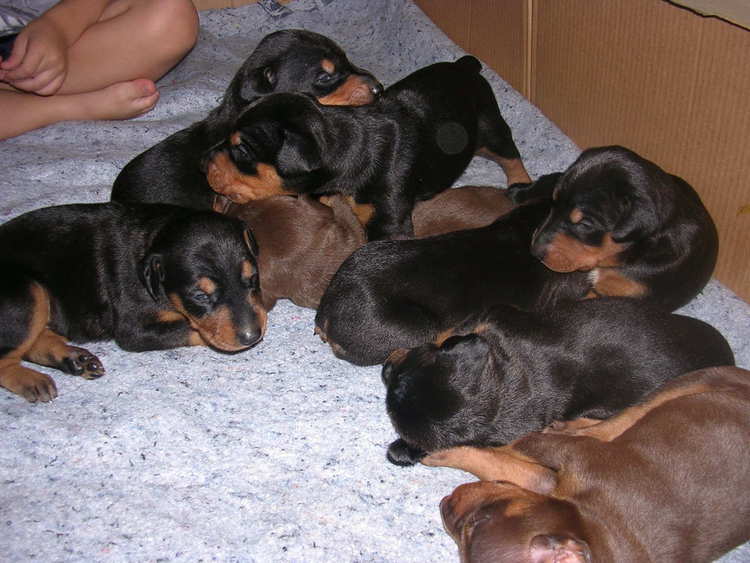 Notice the pup in the back standing -- by the end of this week, the pups will be able to walk pretty well. They are just putting things together in these pictures.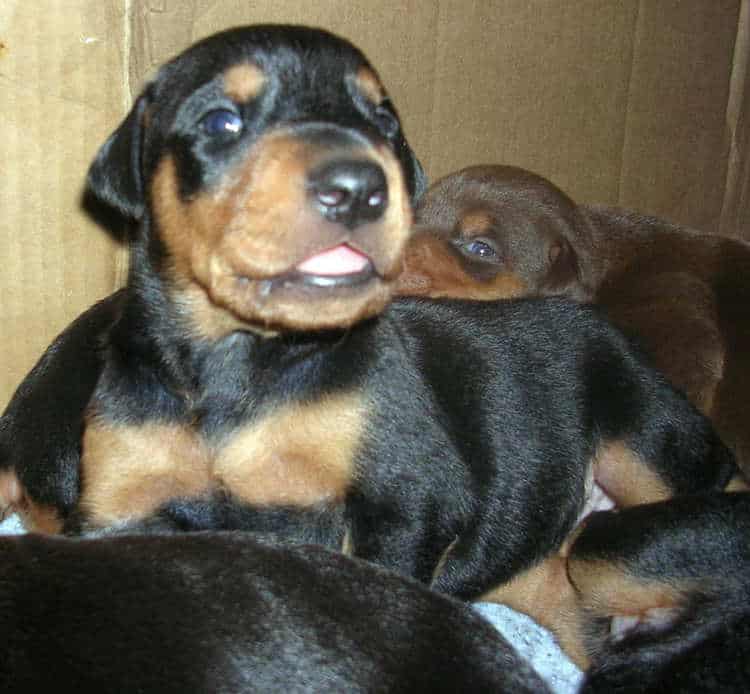 Notice the eyes -- You can see them! Their eyes opened up middle to late last week. It is so fun to have them look at you with curiosity all over their face.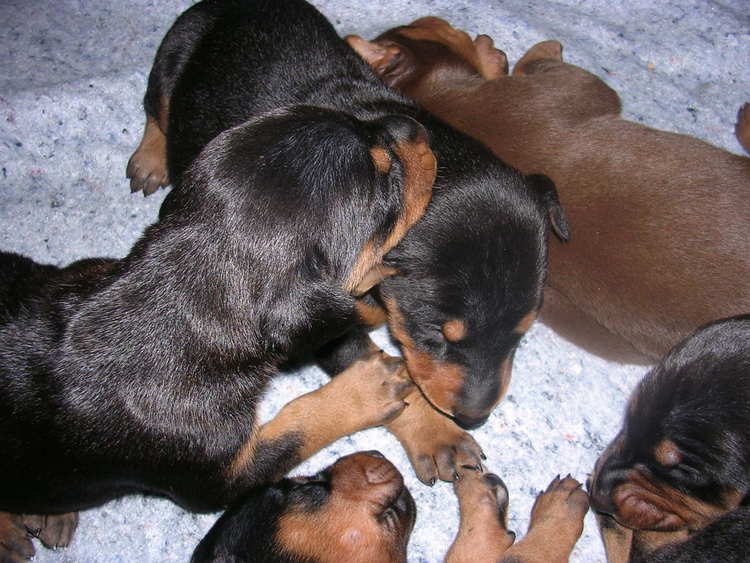 This is just a big week in the development of the pups. In these pictures, you will notice that the playful puppy stage is starting to come out. By the end of this week, they are going to be all about playing! In the picture above, look close -- the one pup's ear is in the other pup's mouth, a handy chew toy!? In the picture below, look at the two pups nudging the others as the sleep -- they can be quite the pest!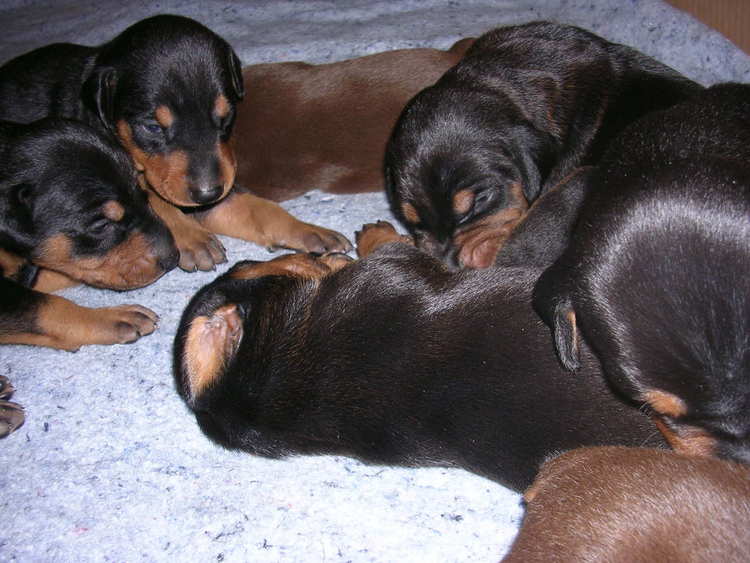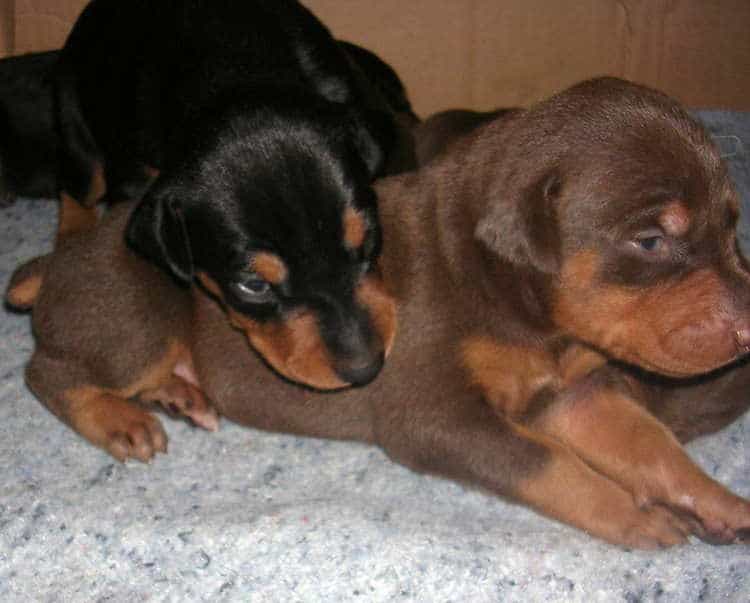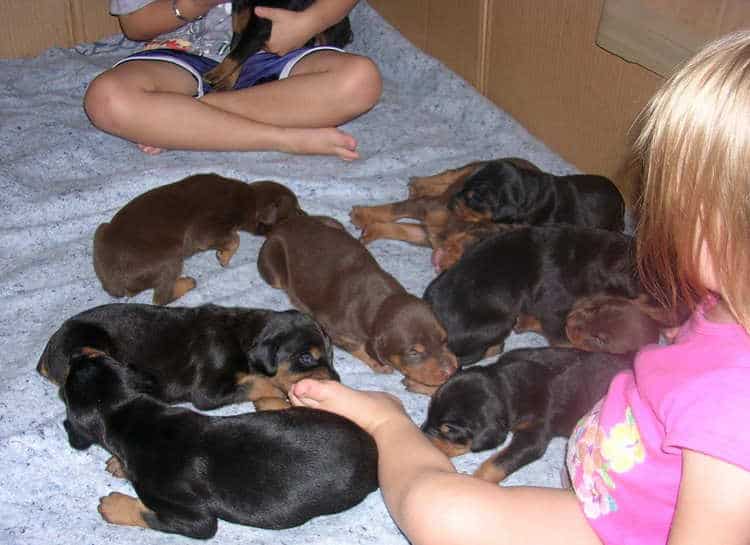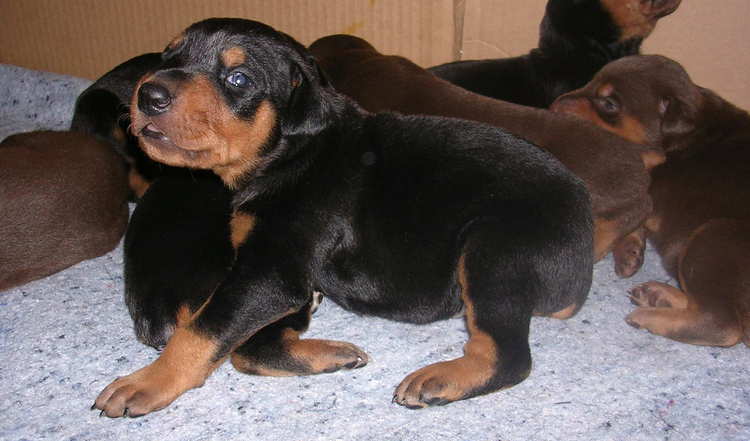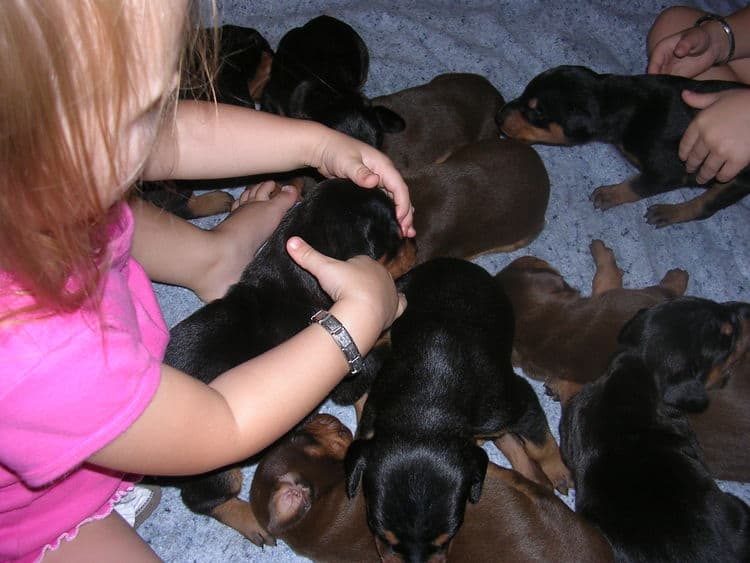 ---
Find a New Home for Your Dobe
Doberman Rescue Organizations
All Content Copyright © 2000-2010 GarrettsDobermans.com.
All rights reserved.