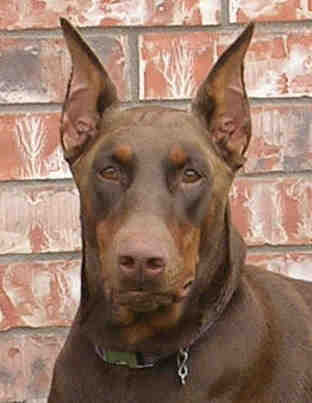 Garretts' Dobermans .com
Welcome to Garretts' Doberman Puppy Site!

Scarlett's 1st Litter's 3rd Week
---
First Litter Links - Born October 2, 2005:
1st Litter's Home Page
First Day
Tail Dock
Food Intro
1st Grass Play
1st Week
2nd Week
3rd Week
4th Week
5th Week
6th Week
7th Week
8th Week
Development Diary
Sire of this Litter
---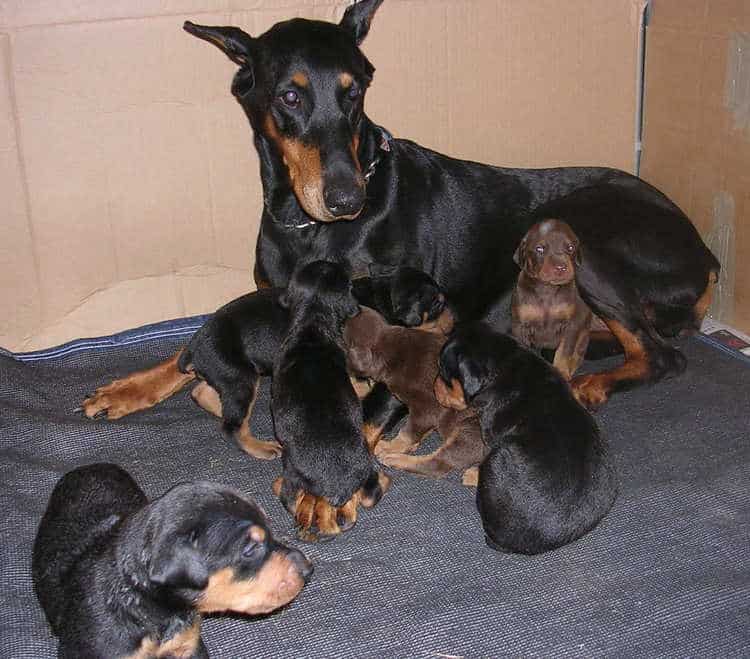 Something wrong with these pictures? No. That is Aggie the grandmother of this litter. She jumped in and decided she wanted to spend some quality time with her grandpups! She proved that she hasn't lost that mothering instinct. And, how did the mother Scarlett respond? She looked in on them and actually seemed relieved -- then took a little time to herself!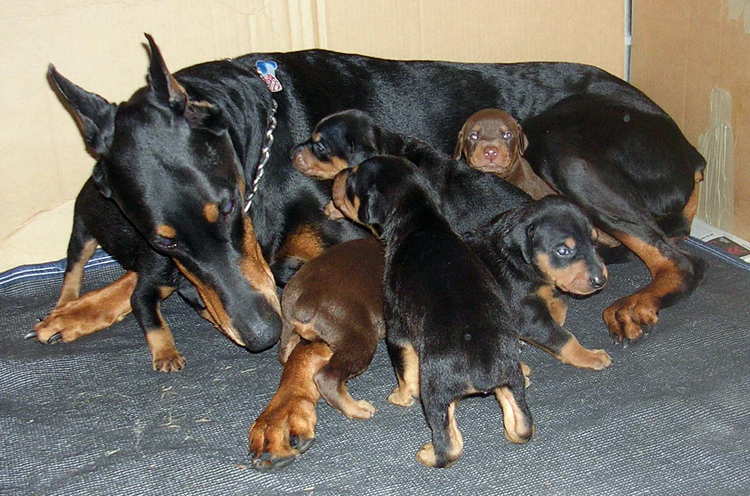 ---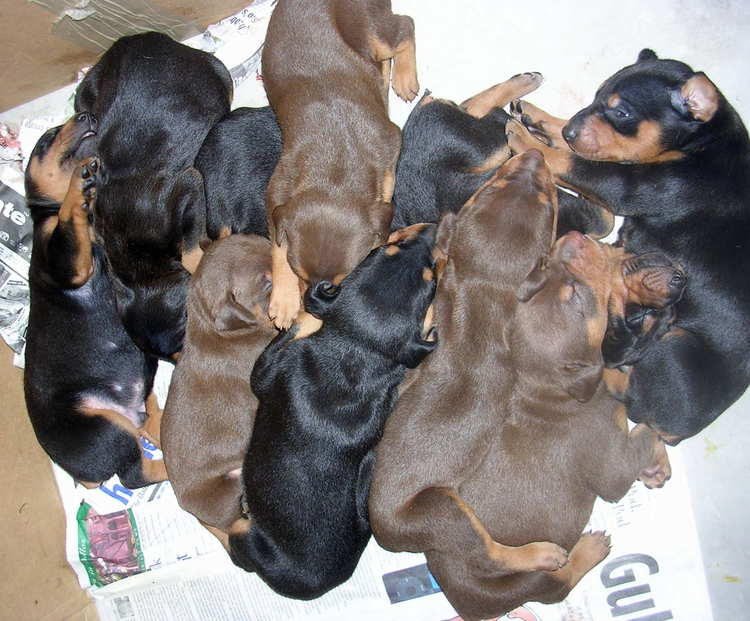 When I went out to change the bedding one morning, I found the pups in one big pile and off the blanket. I guess mom had scooted it into a ball and the pups were left with the paper. What I am noticing is Scarlett (mom) will do that when it is time to change the bedding! Anyway, the picture grabbed me as all 10 pups were together in one spot.
---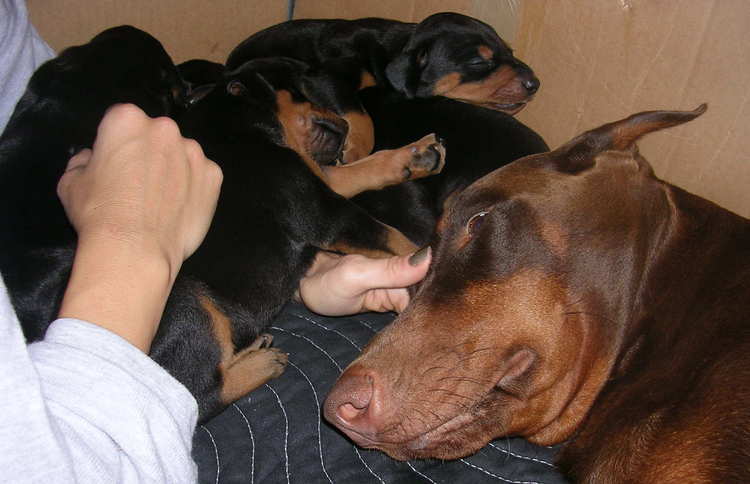 After getting the pups all cleaned up, the kids and I sat down with them. I was petting one in the corner and before I knew it, they all started piling on my arm and going to sleep! So sweet! My son played photographer and captured this moment.
---
---
Every litter I eventually "tag" the pups with colored yarn as a collar. This allows us to begin getting familiar with the pups on an individual basis. This is usually done around 4 weeks old but our new owners are getting antsy ;-) to start claiming a pup as their own. So, the pictures below are just a sampling of the individual pictures taken this week. Below the pictures is a link where you can now view all 10 pups individually.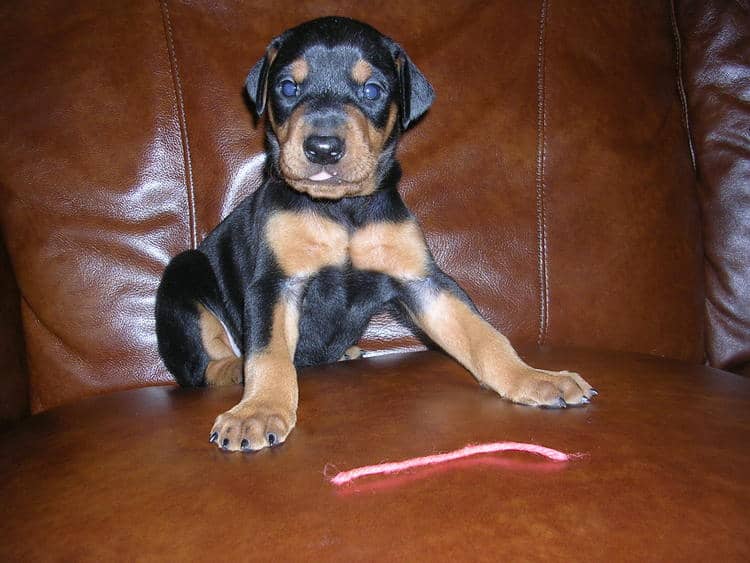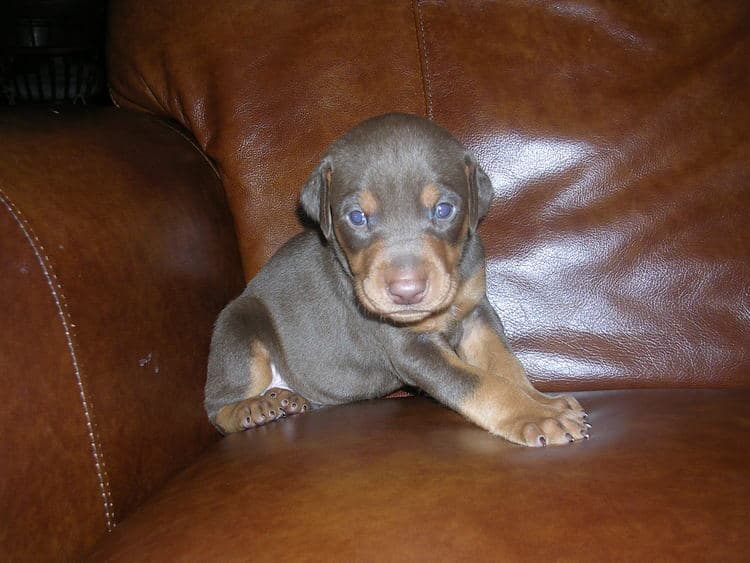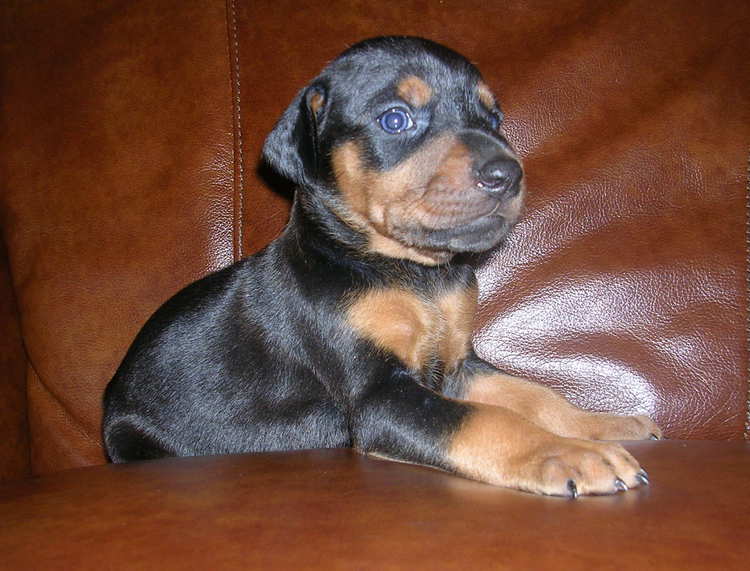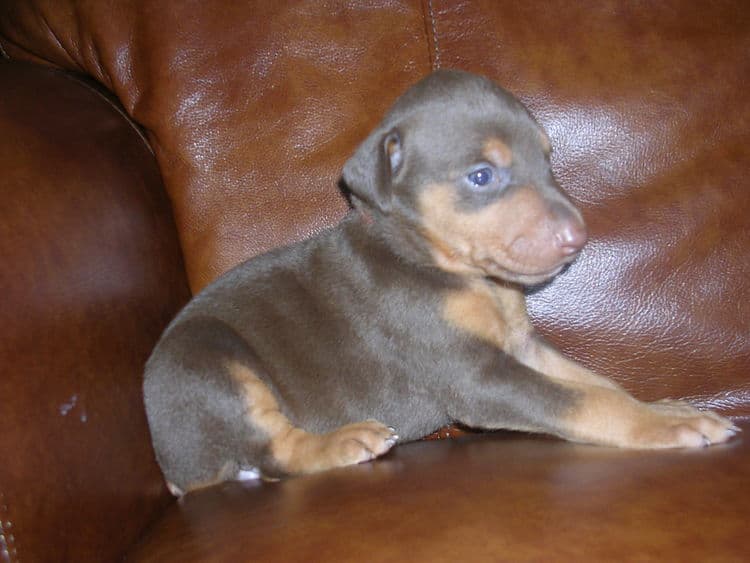 Click on a link below to view individual puppy pages:


Black Female Green Tag
[SOLD] Black Female Purple Tag [SOLD]

Black Male Blue Tag [SOLD] Black Male Green Tag [SOLD]

Black Male Purple Tag [SOLD] Black Male Red Tag [SOLD]

Red Female Green Tag [SOLD] Red Female Purple Tag [SOLD]

Red Female Red Tag [SOLD]
Red Male
[SOLD]


---
This was a moment I had to share ... and it happens quite often! The three kids and myself were in the puppy area along with mom and their grandmother. Peaking in on us was our Boxer. That's 13 canines and 4 humans for a total of 17 bodies in a very confined space -- very cozy!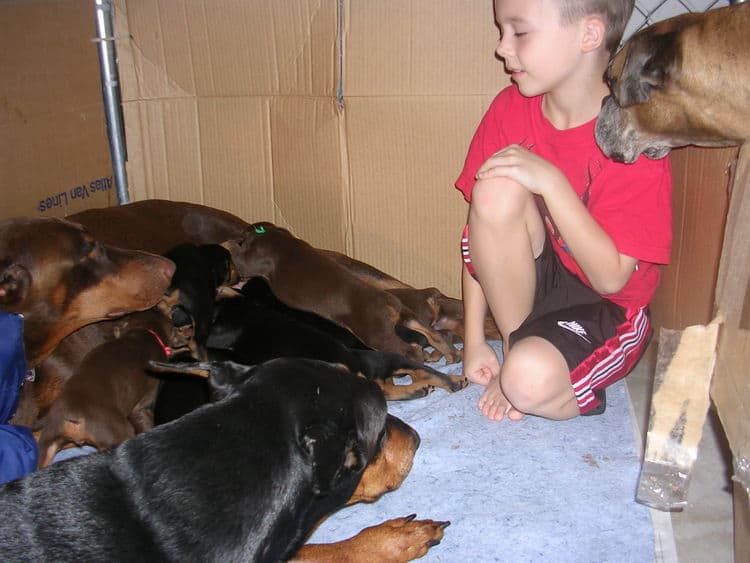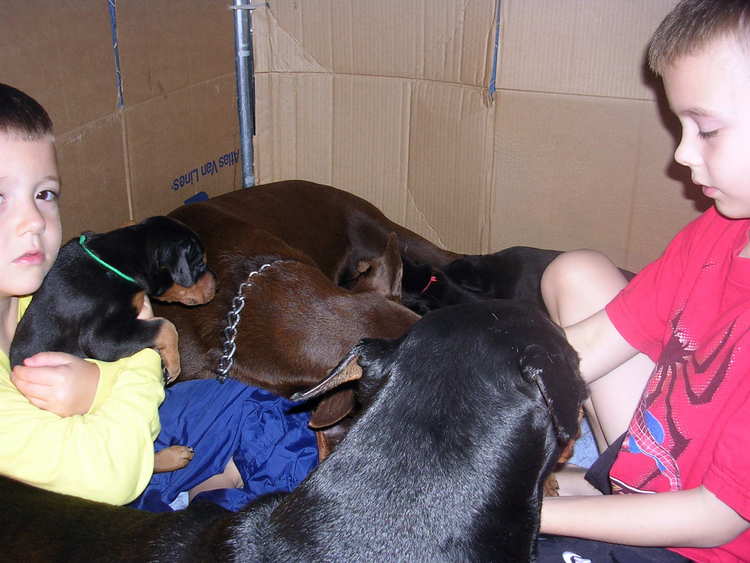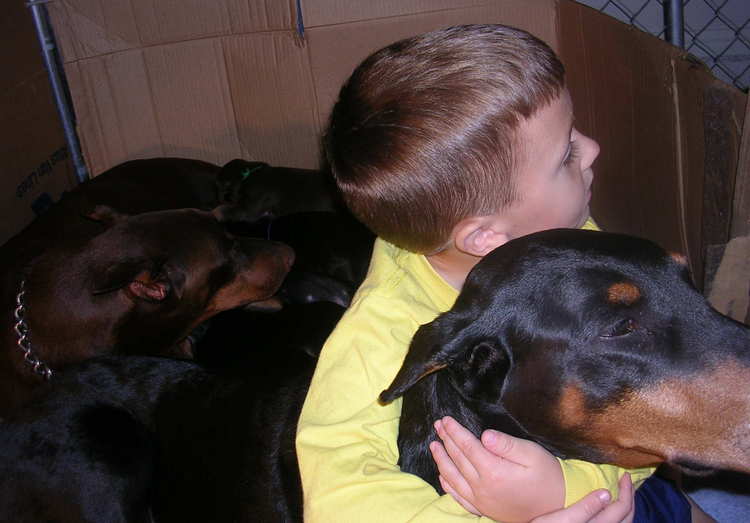 ---
Find a New Home for Your Dobe
Doberman Rescue Organizations
All Content Copyright © 2000-2010 GarrettsDobermans.com.
All rights reserved.