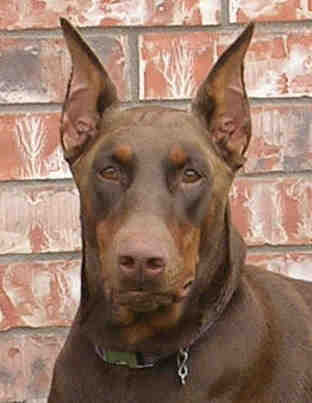 Garretts' Dobermans .com
Welcome to Garretts' Doberman Puppy Site!

Scarlett's 1st Litter's 4th Week
---
First Litter Links - Born October 2, 2005:
1st Litter's Home Page
First Day
Tail Dock
Food Intro
1st Grass Play
1st Week
2nd Week
3rd Week
4th Week
5th Week
6th Week
7th Week
8th Week
Development Diary
Sire of this Litter
---
This has been another eventful week for the pups. They got to try food for the first time -- and loved it! (See pictures of that big day by clicking on the Food Intro link above.) They also are getting full run of the pen. So, we are now working on teaching them to do their business away from the bedding area. They are already doing pretty good with that! And, the weather has been gorgeous this week so they have had lots of playtime outside with us.
Don't forget to check each pup's individual page for updated pictures!
Link to Page Listing Puppies
---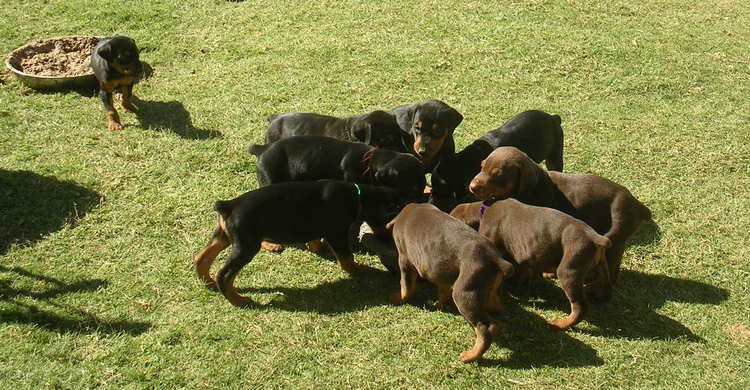 This is what has been the highlight of our days this week --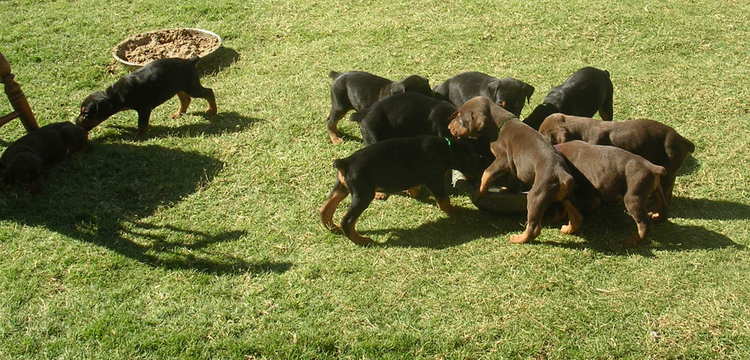 Go outside, play, and eat FOOD!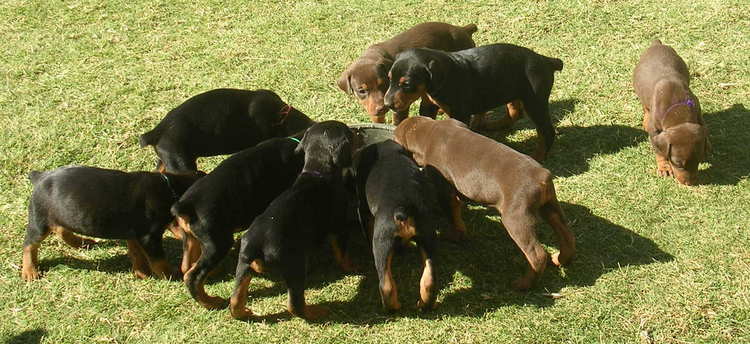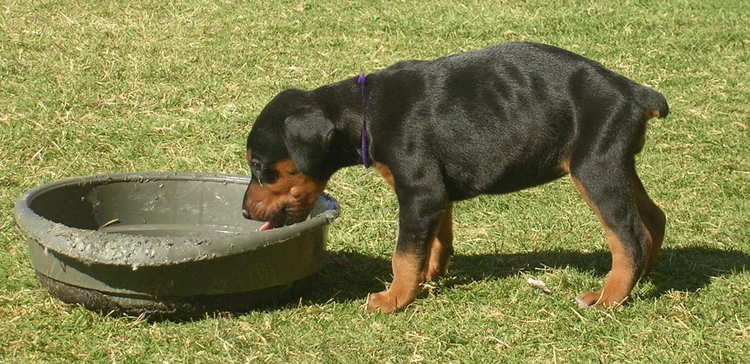 A much needed drink of water!


---
Some cute moments ...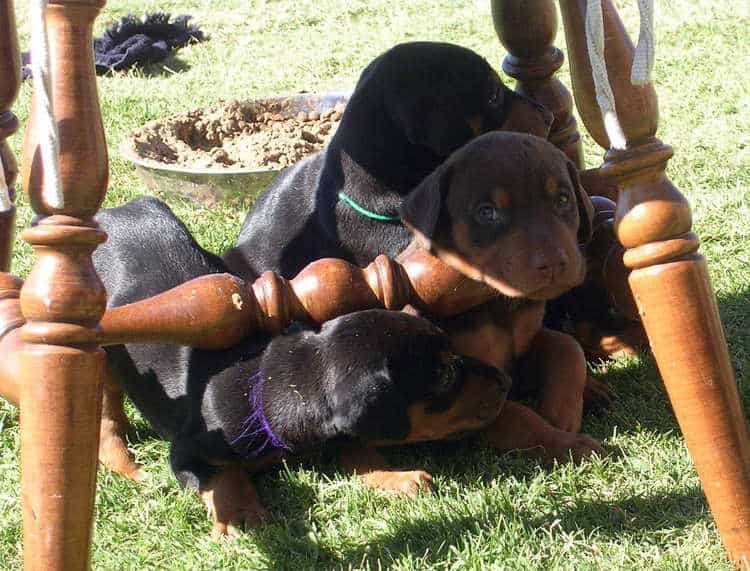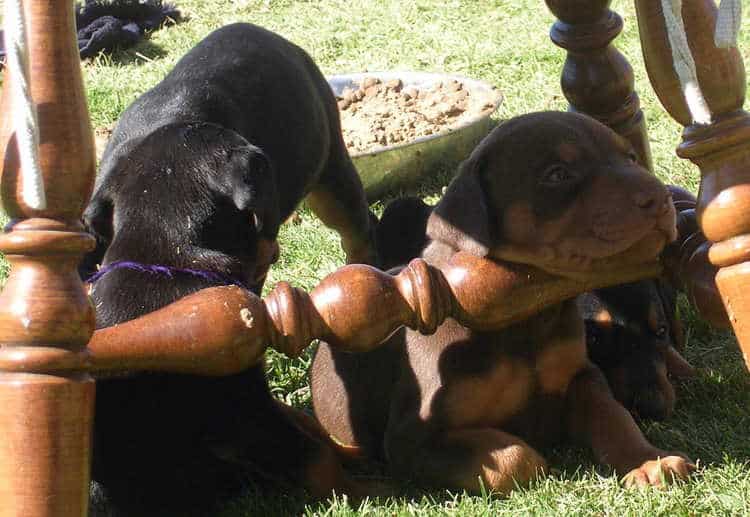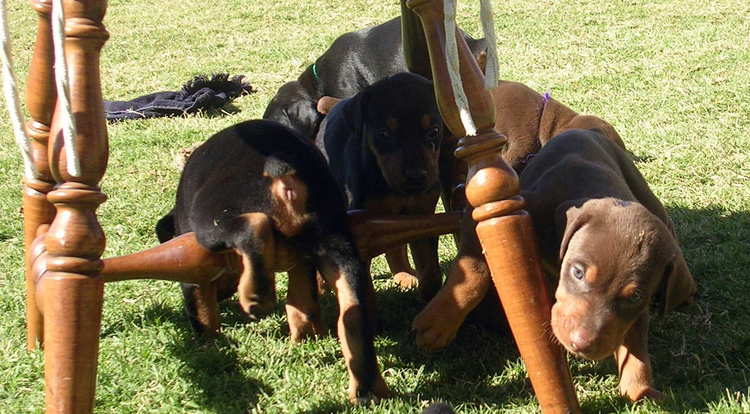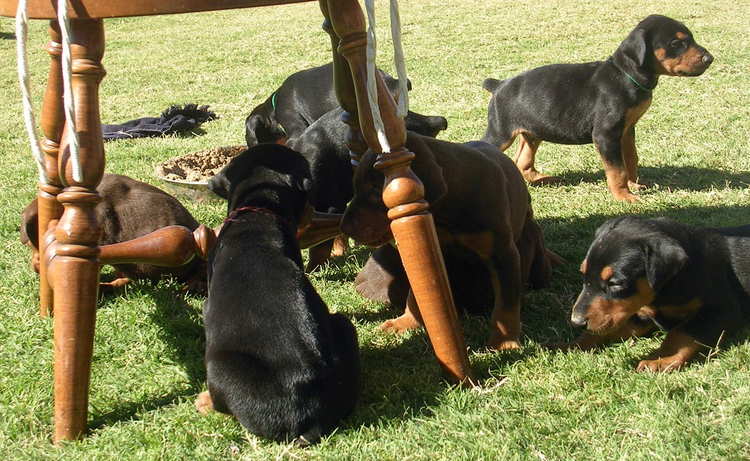 Posing are the 3 red girls
---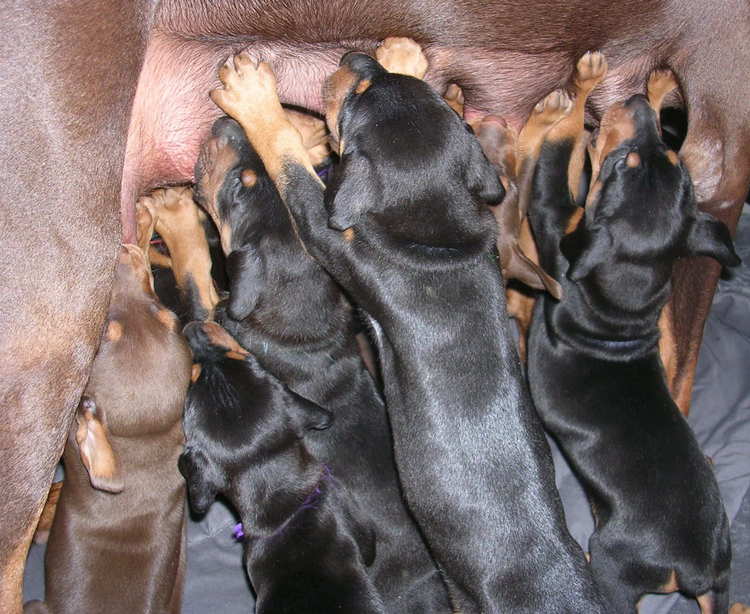 If mom is walking by, they are latching on!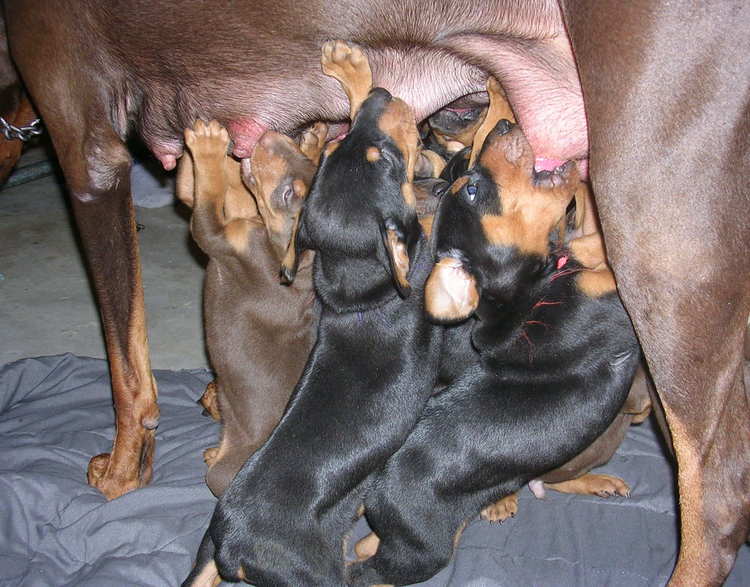 ---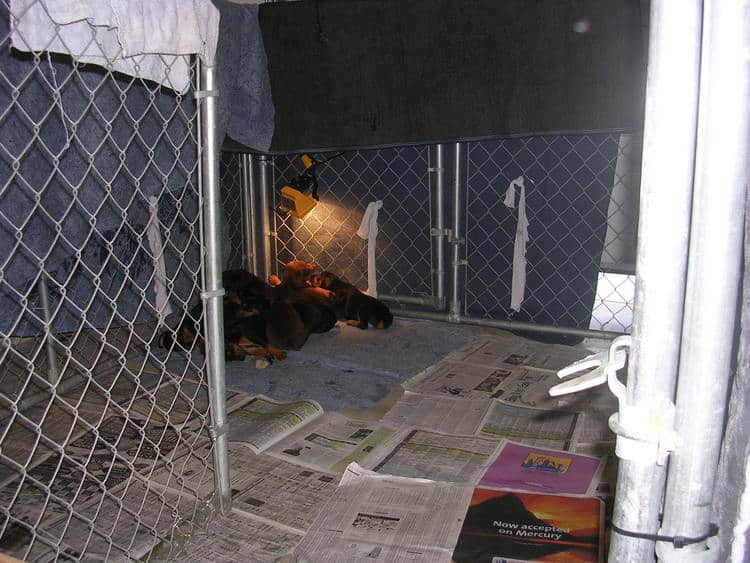 Full run of the pen now. The bedding is in the corner with a heating lamp. It is not that chilly during the days but can get a little nippy at night. The towels tied to the pen are for playing. They like rags but rags get messy on the floor. Right now, we can keep up the board so mom can come and go as she pleases. The pups can't get over that right now.
---
Find a New Home for Your Dobe
Doberman Rescue Organizations
All Content Copyright © 2000-2010 GarrettsDobermans.com.
All rights reserved.