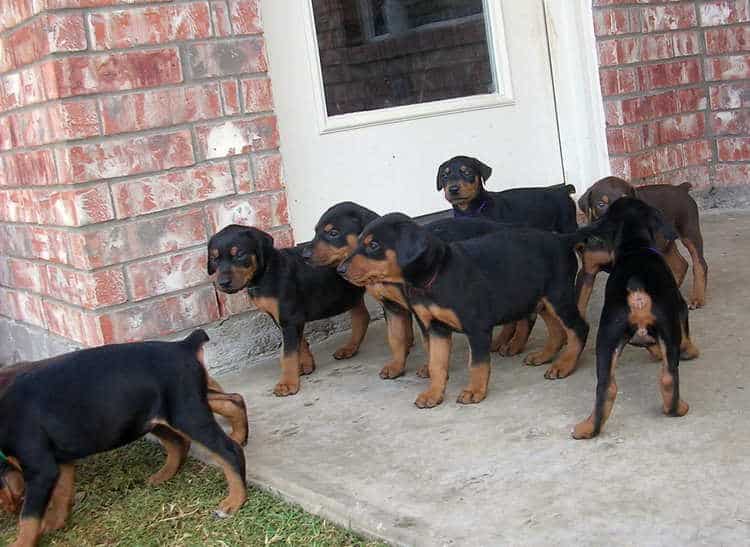 Trying to decide what to do first, hmmm...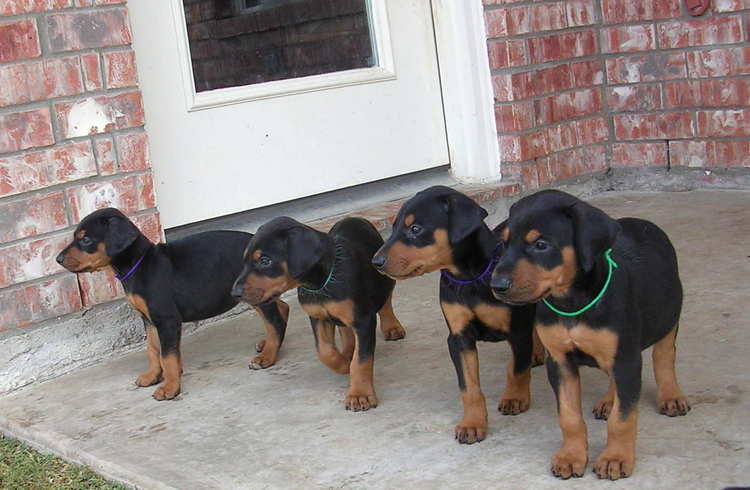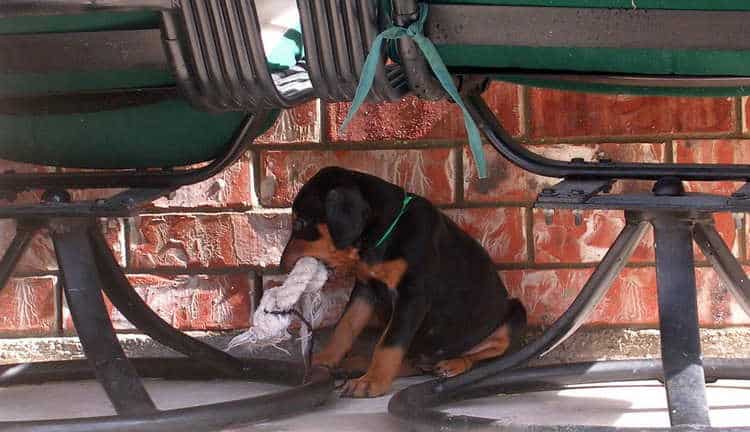 A popular toy this week with the pups (rope bone)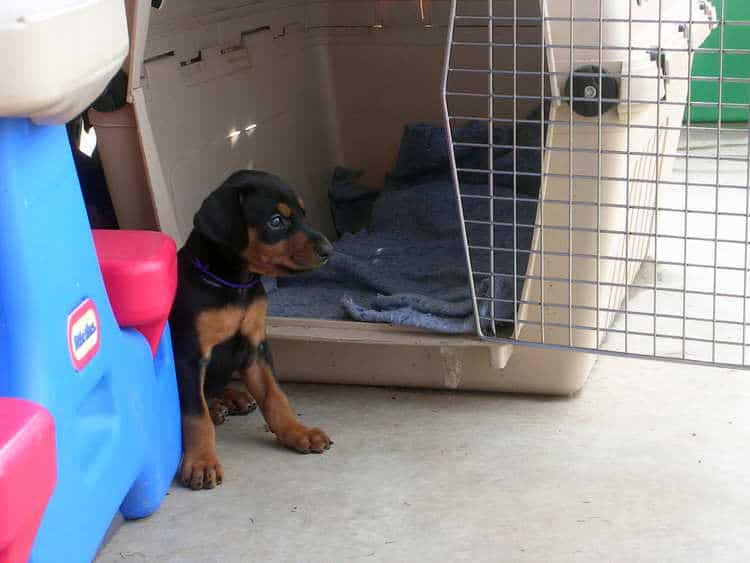 Pictured here is Violet (black female tagged purple)

When the pups aren't playing, eating or doing their business,
they are here on the porch ...
either in the crate, door open or ...

... sleeping under the picnic table
which is actually the most preferred spot.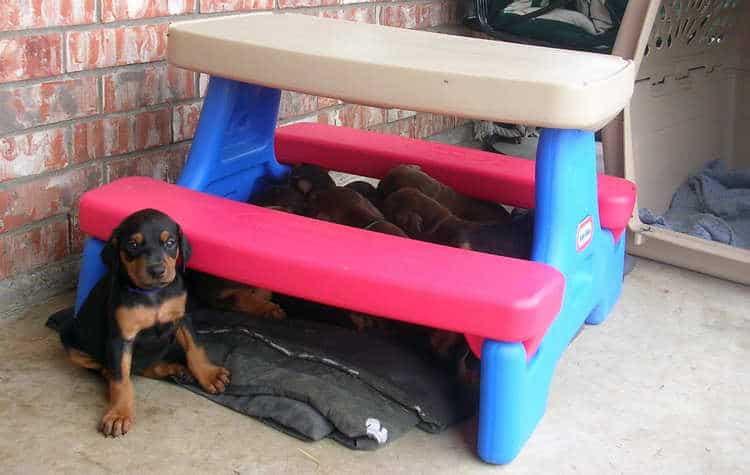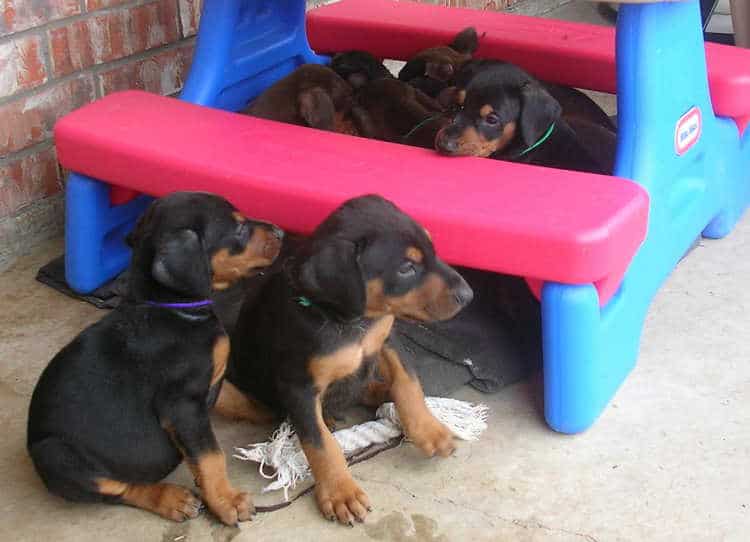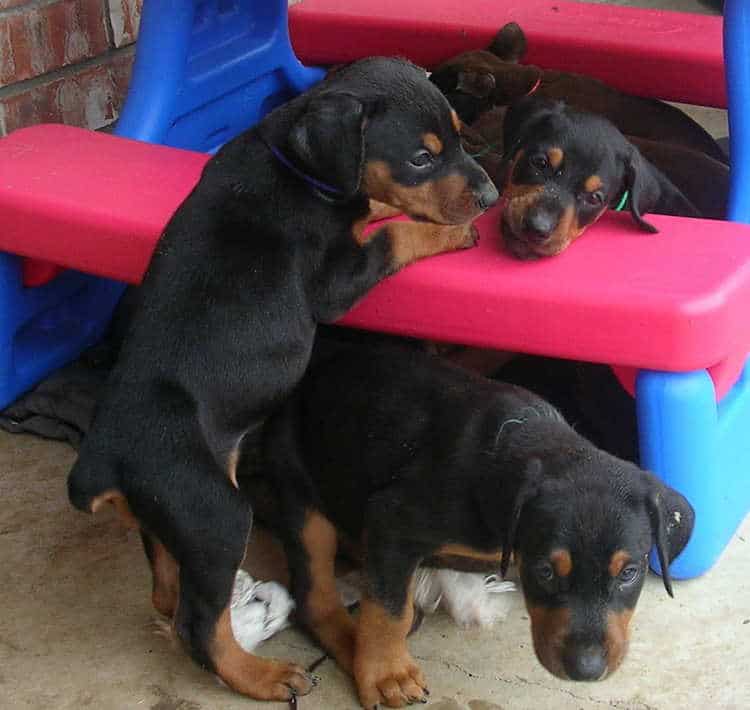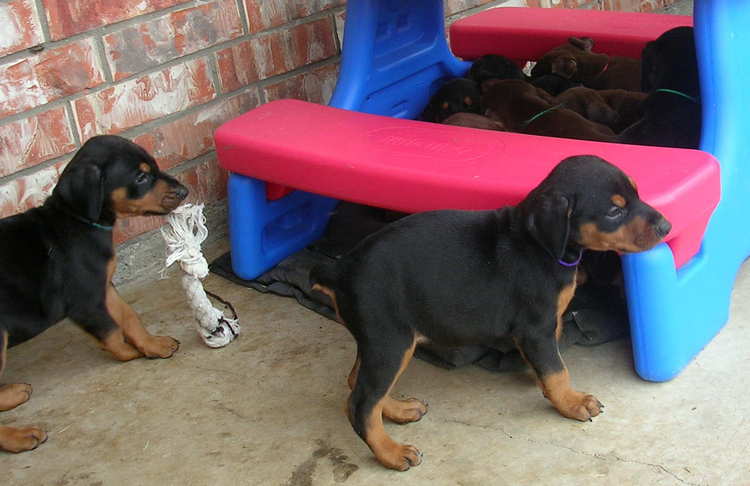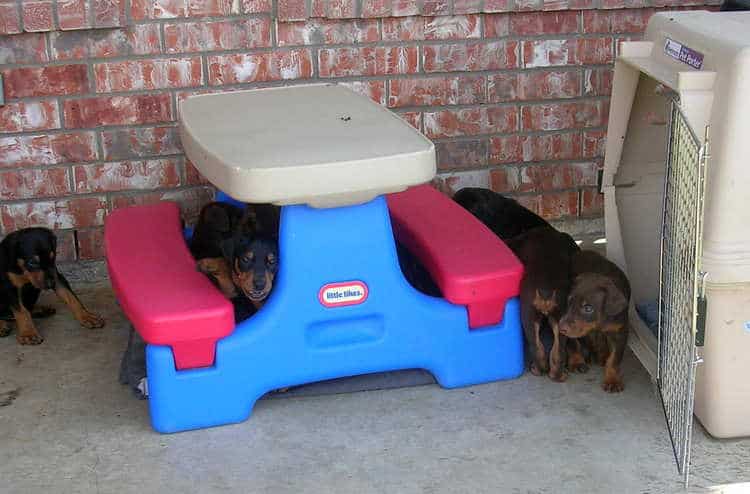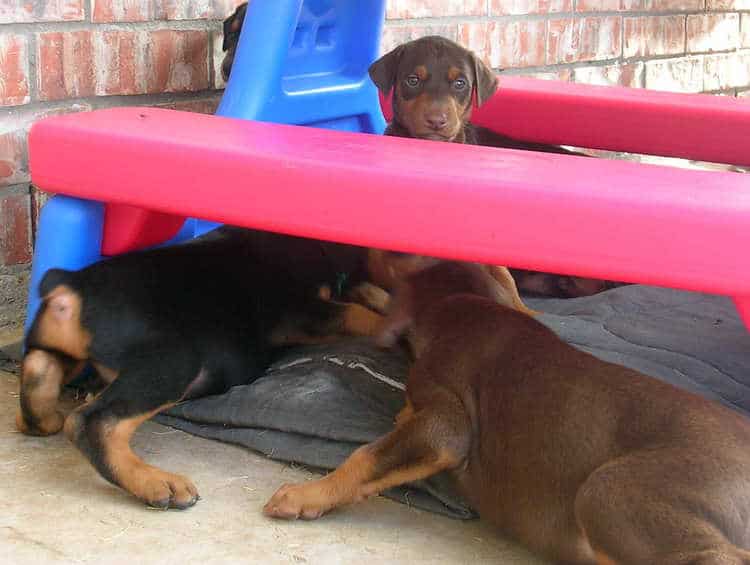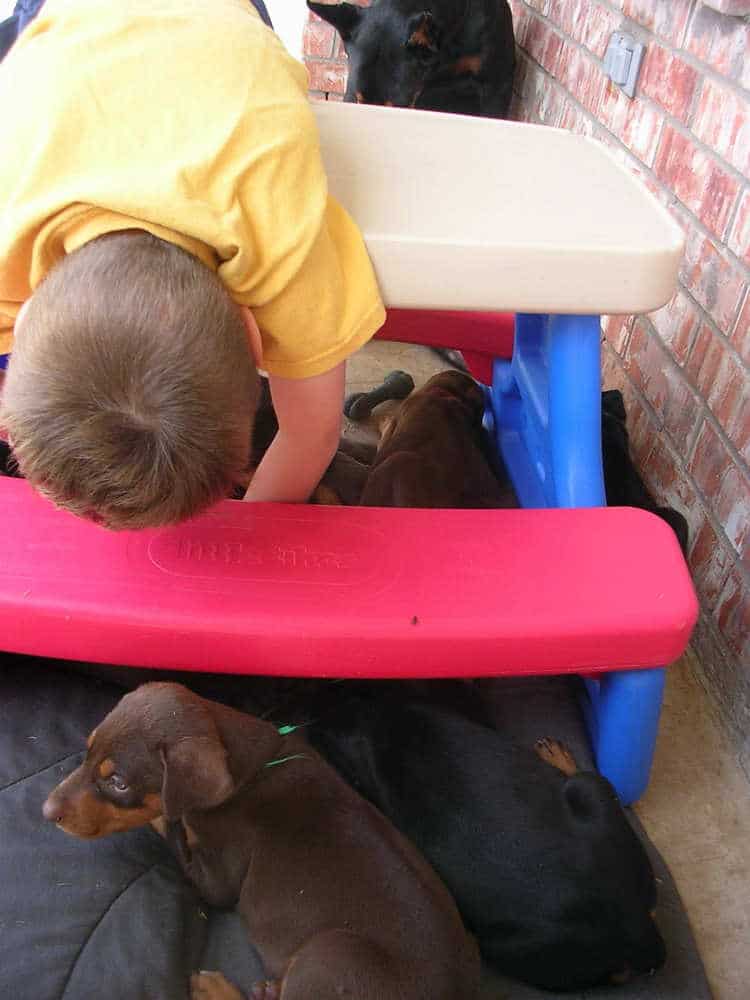 ---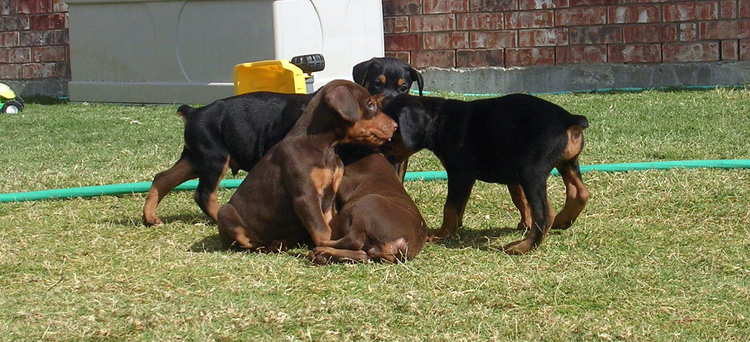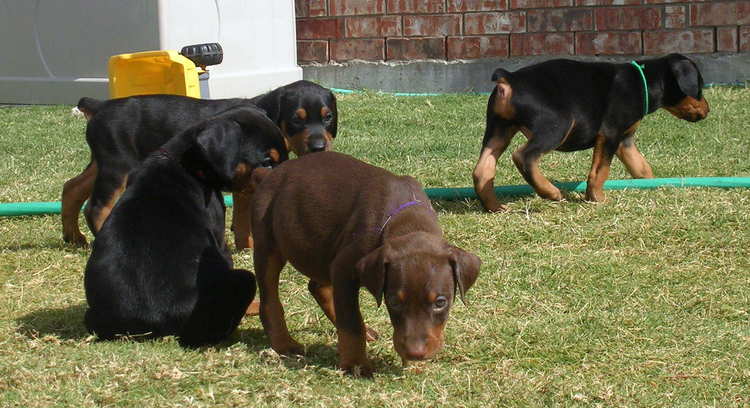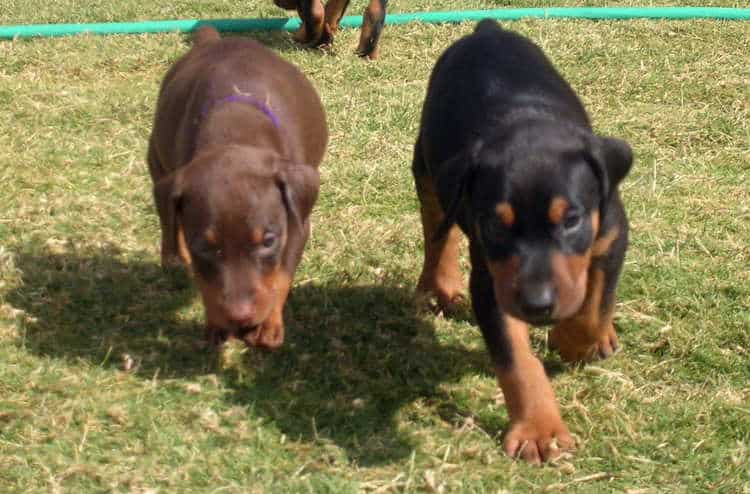 Wanna play?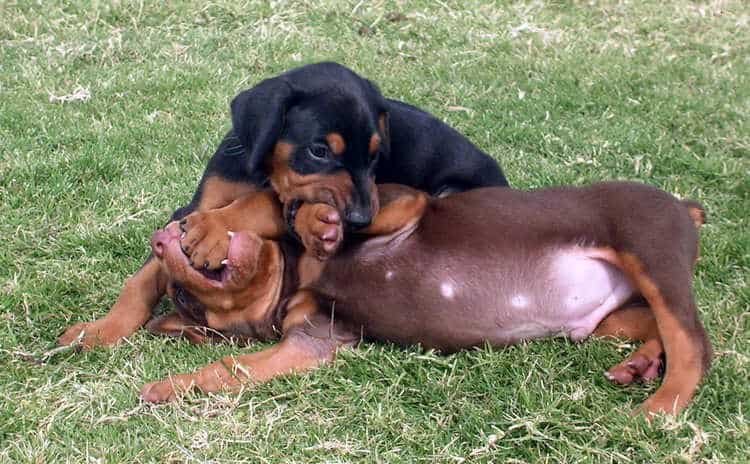 Body parts serve as chew toys most of the time these days!
(Above and below are the red male - Pyro - and
the black male tagged blue - Dillon.)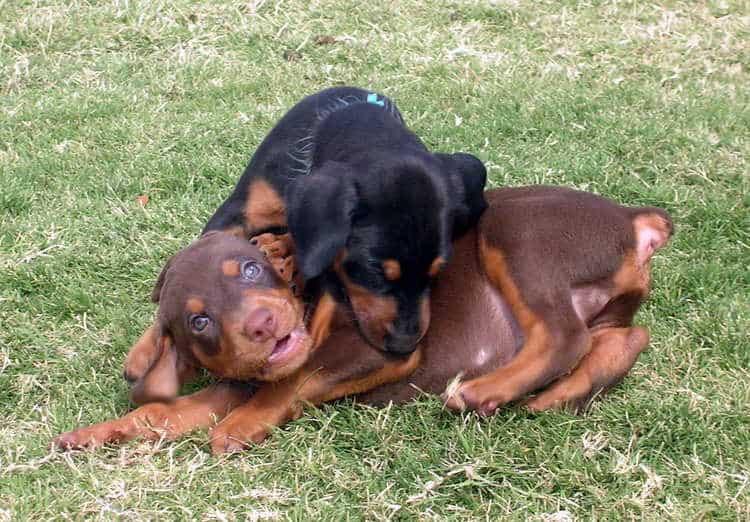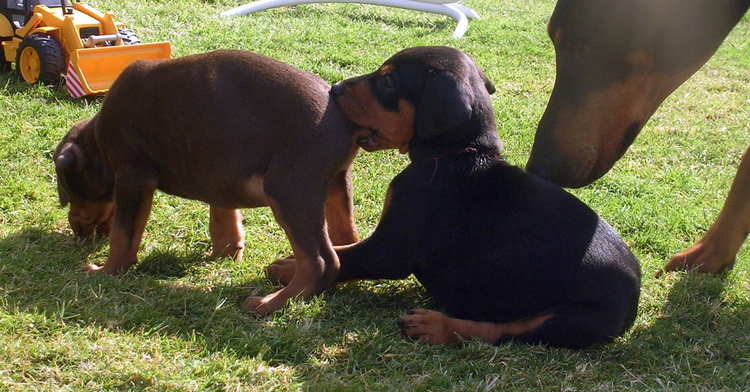 ... all body parts are fair game these days for chewing!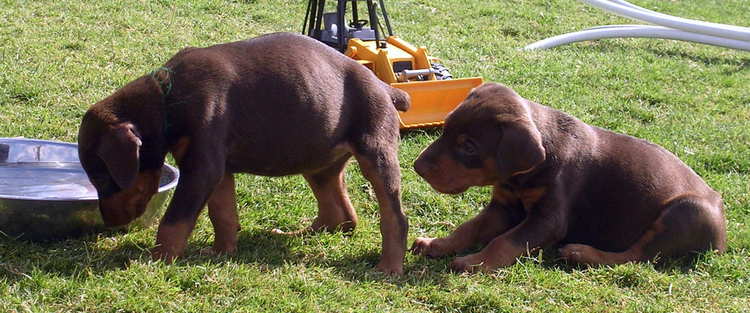 Left: Sasha (female tagged green)
Right: Pyro (red male)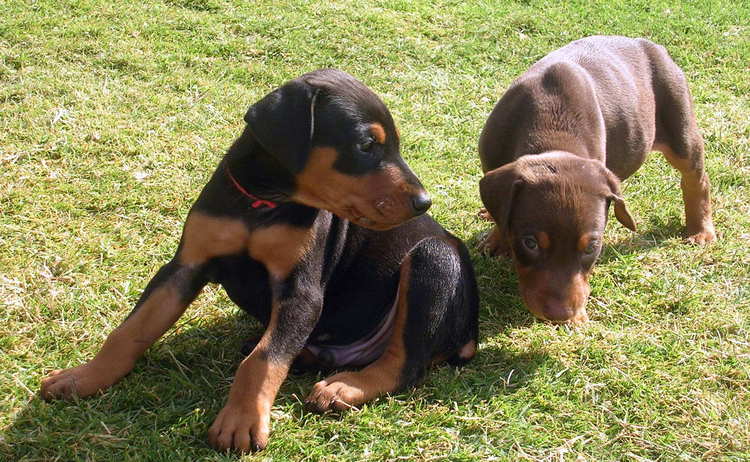 Left: Raider (male tagged red)
Right: Pyro (red male)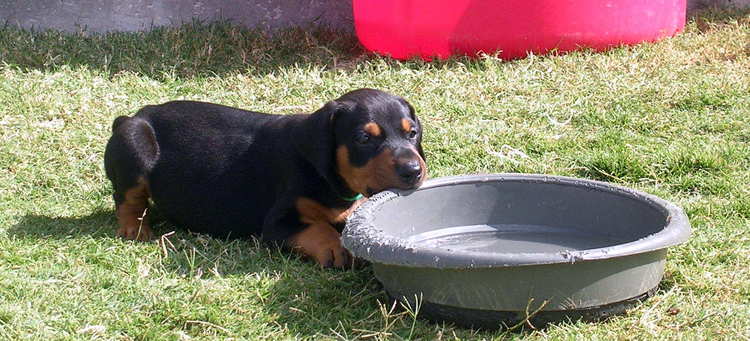 ... actually, everything is fair game and becomes a chew toy ...
OWNER'S BE PREPARED! Have lots of chew toys ready!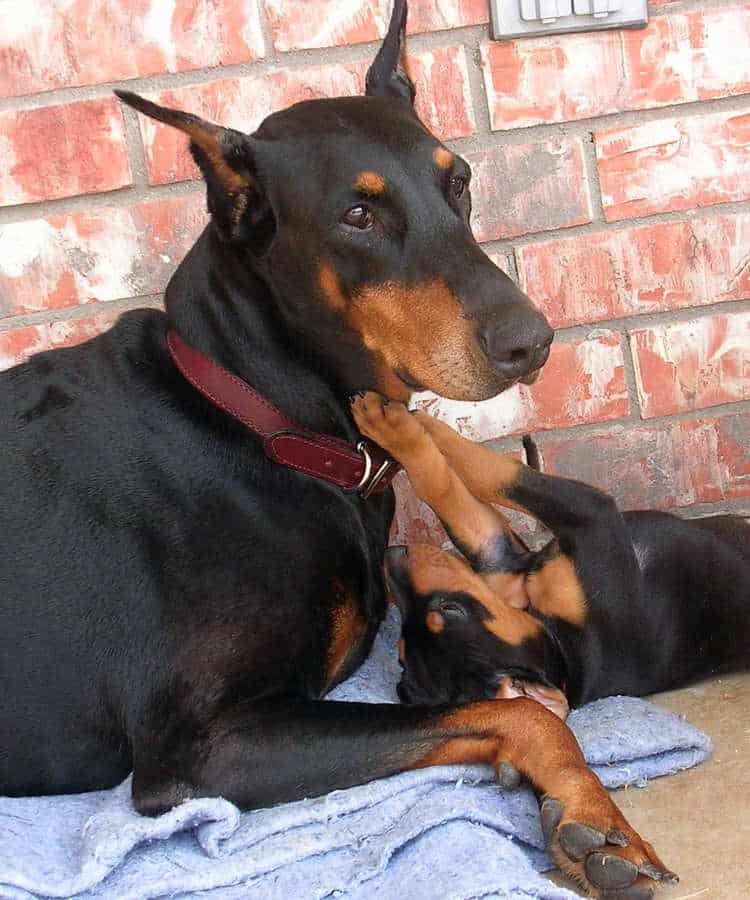 Sweet moments with grandmother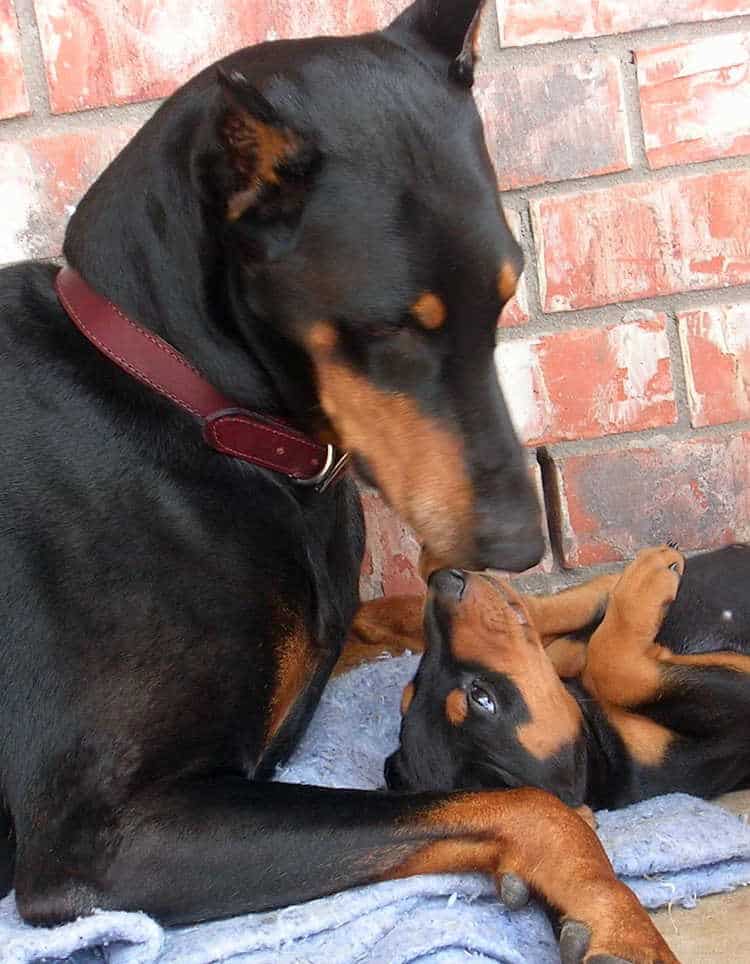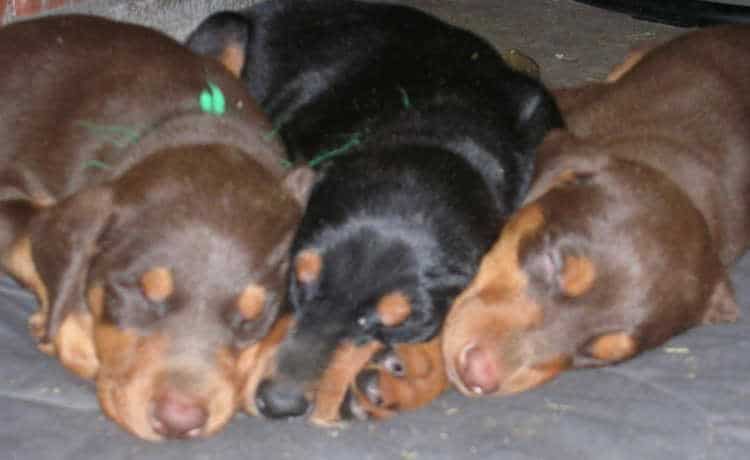 All 10 pups asleep in the crate
(They out grew the basket!!)