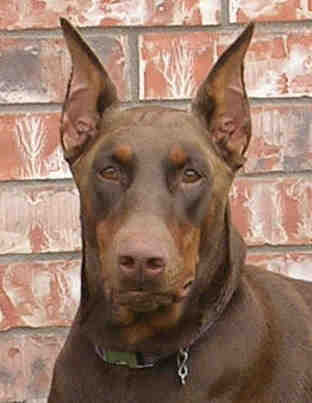 Garretts' Dobermans .com
Welcome to Garretts' Doberman Puppy Site!

Scarlett's 1st Litter's 6th Week
---
First Litter Links - Born October 2, 2005:
1st Litter's Home Page
First Day
Tail Dock
Food Intro
1st Grass Play
1st Week
2nd Week
3rd Week
4th Week
5th Week
6th Week
7th Week
8th Week
Development Diary
Sire of this Litter
---
The pups have fully blossomed as, well, puppies! They are exploring the entire backyard now and just having the best time! As the pictures below will show, it is all about playing. Developmentally, they are eating dry food no longer softened and they are doing a pretty good job of keeping their "business" in the grass. It has been a fun and crazy week!


[Note: When I could determine which pup was in the photo,
I identified it by name. It's hard to tell on most of them!]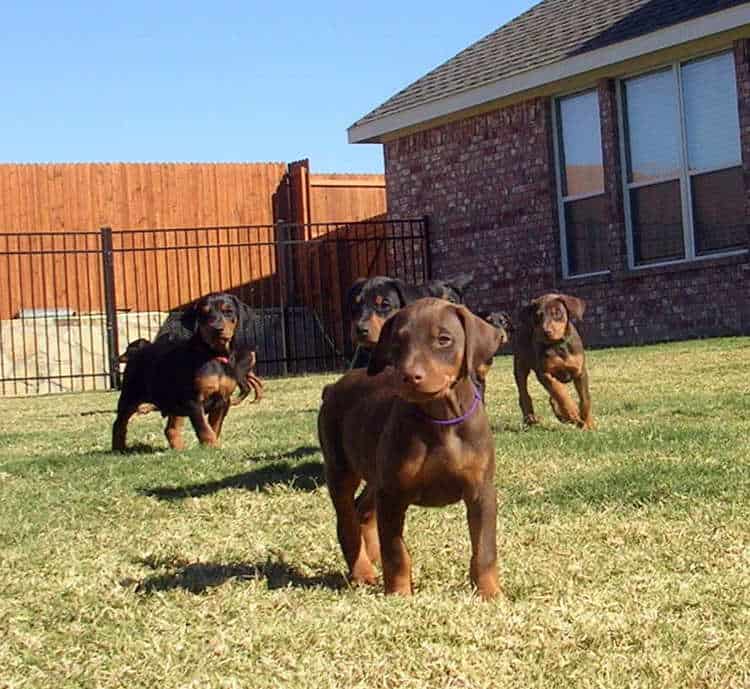 Facing you in the picture:
Raider (L), Willow (C), Sasha (R)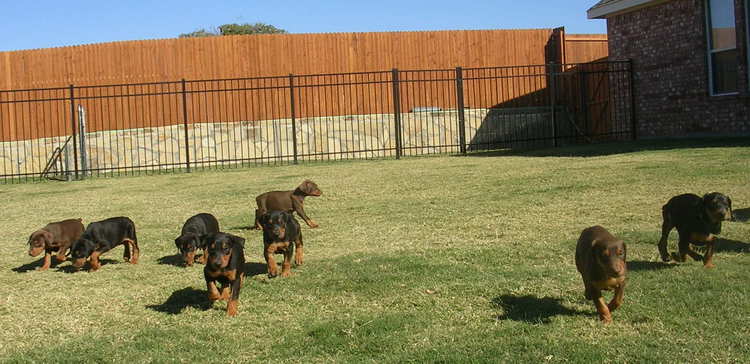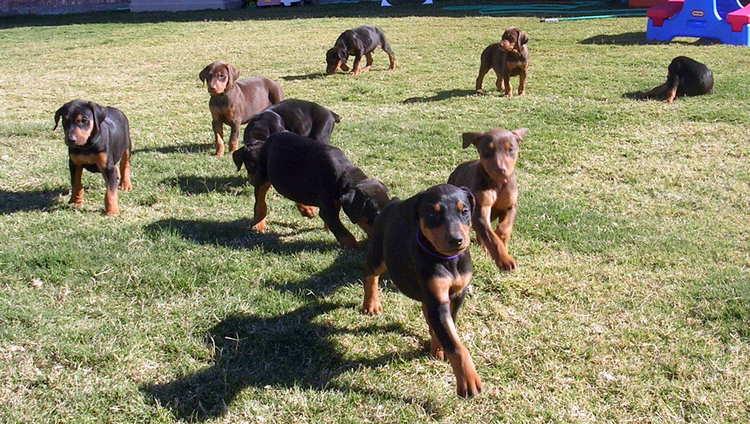 Dillon (far left), Sasha (red to right of Dillon);
Ozzy (front, center), RFR (red to right of Ozzy); Pyro (red in far back)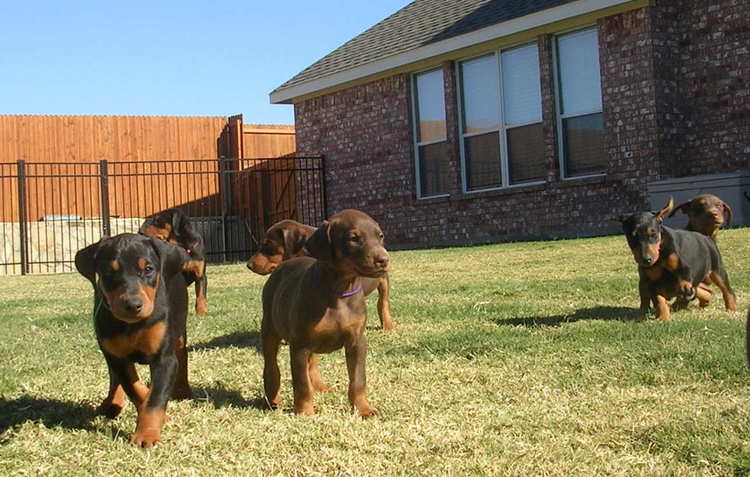 Trinity (L); Raider (behind Trinity); Willow (right of Trinity)
Pyro (behind Willow); Violet (far right); Sasha (behind Violet)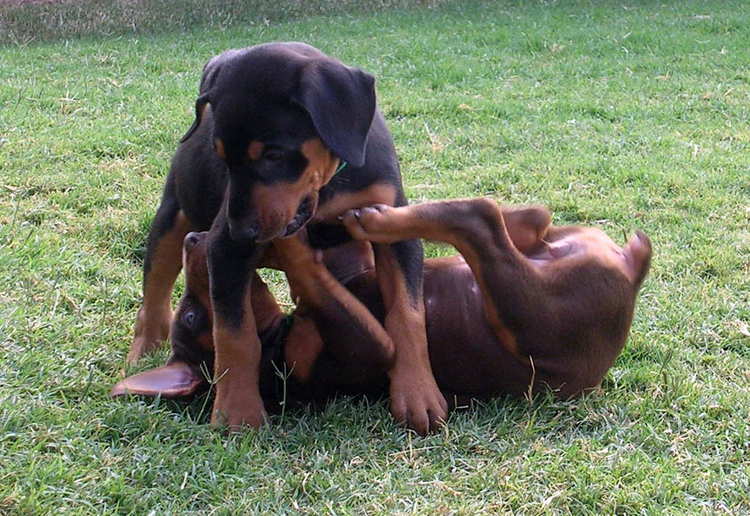 Vader (Top) and Sasha (Bottom)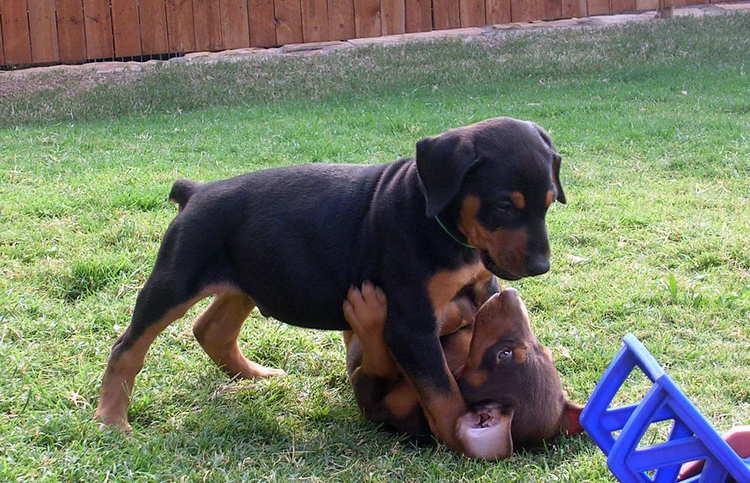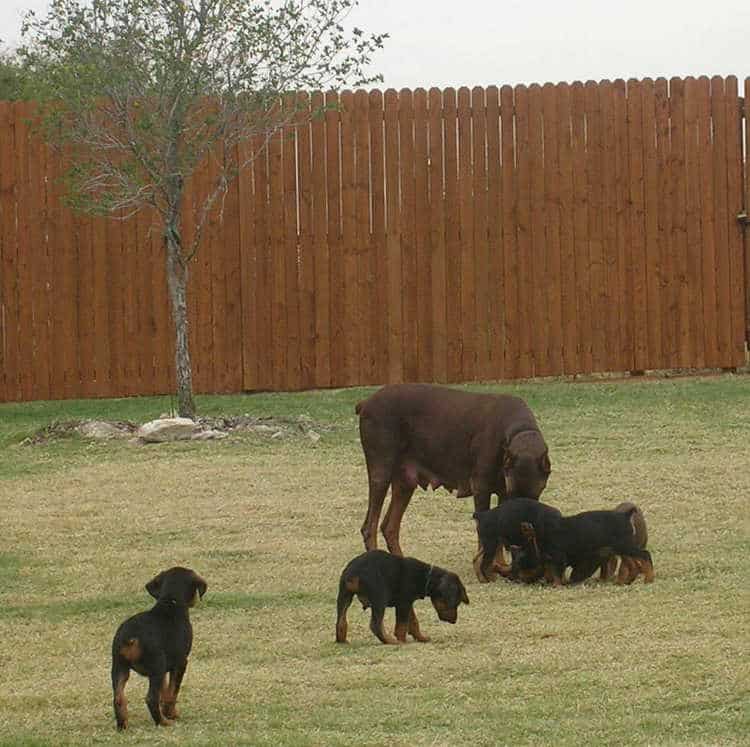 Trinity (L); Dillon (center)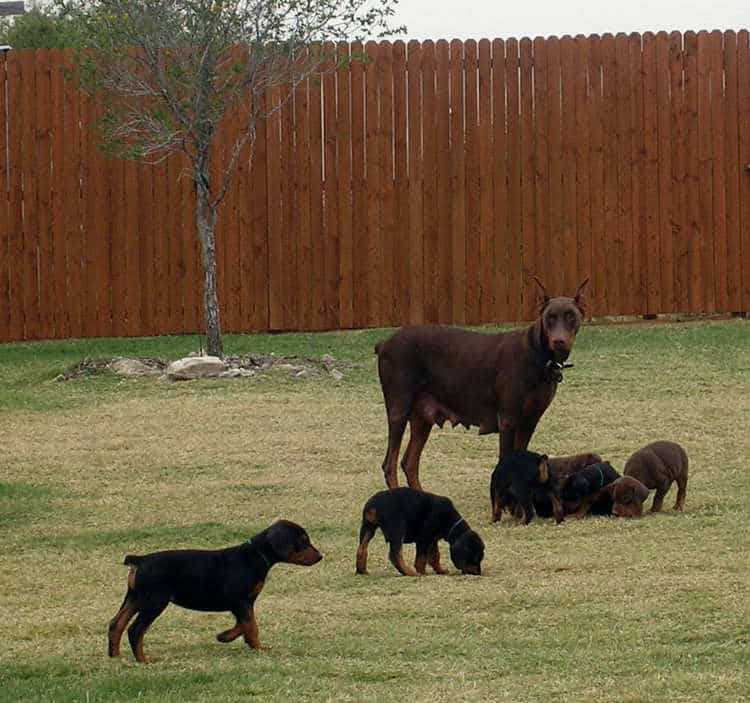 Brindie (Boxer, Left); Willow (red, left); Dillon (beside Willow); Vader (beside Vader)
Red Female Red (red in front of group on right)



Black Adult Doberman is Aggie, the grandmother;
Mom is the Red Dobe (Scarlett)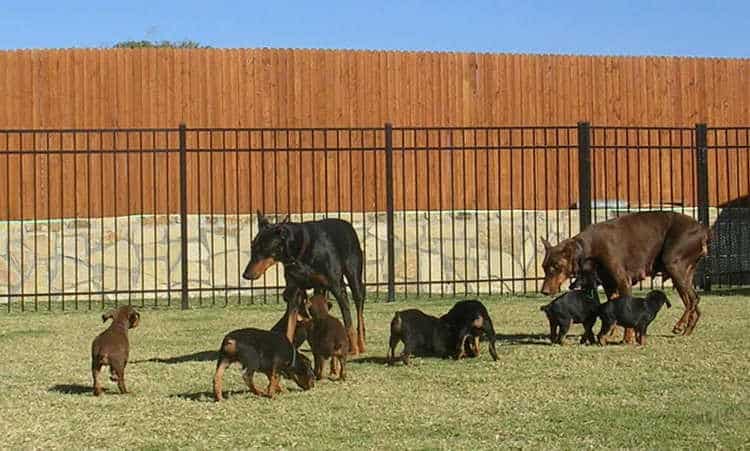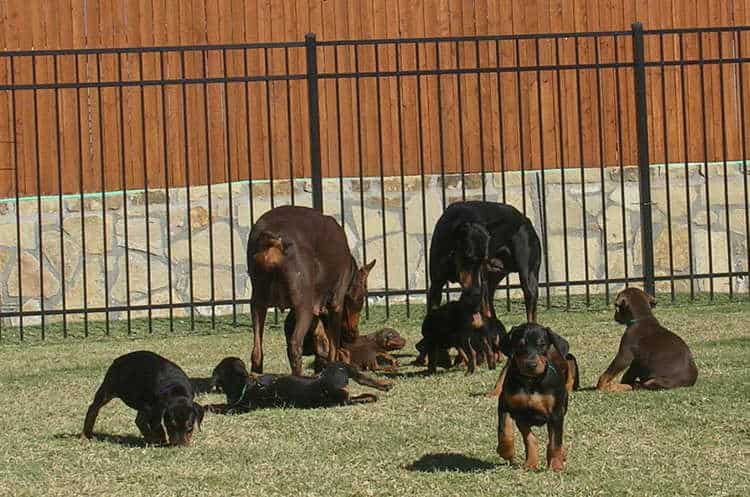 Upfront, facing you is Trinity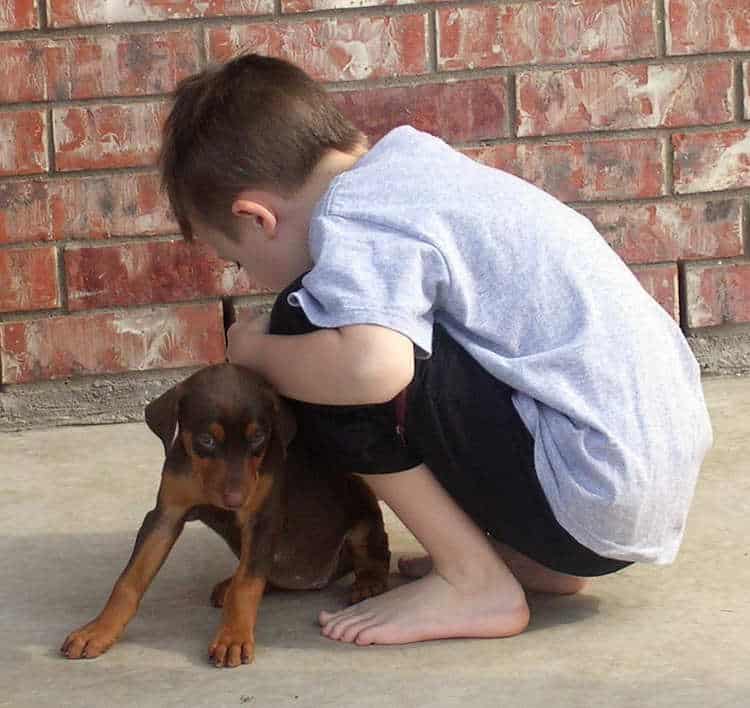 Red Female with red tag (still available, our son's favorite!)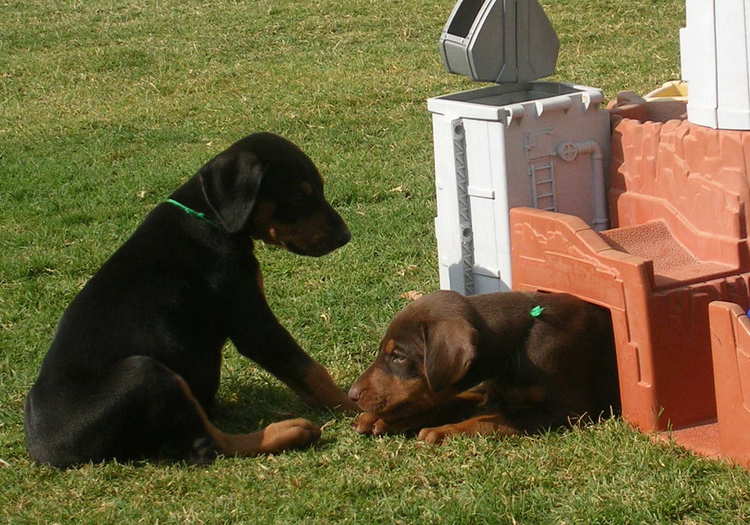 Vader (L) and Sasha (R) playing peek-a-boo!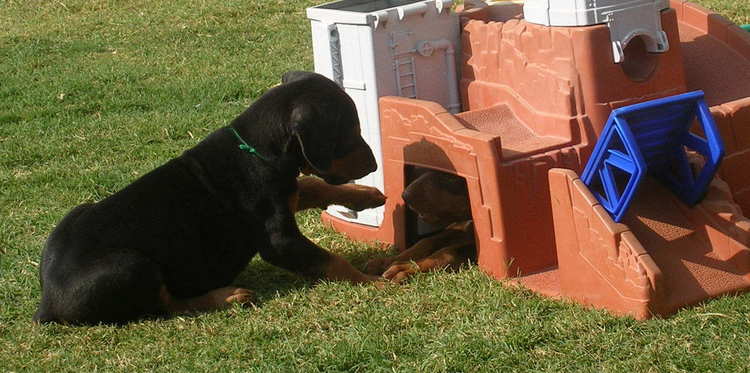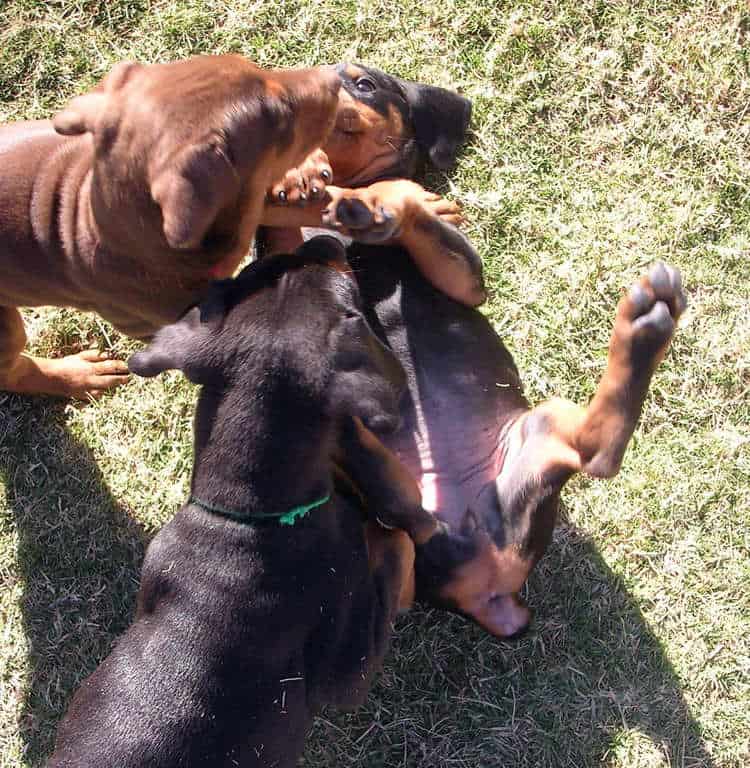 Red Female (red tag) & Vader gang up on Trinity


---
November 17, 2005 - We have a special delivery to make on the 19th so my mother took the other pups and our adult dogs home for the weekend. Pyro will be the first one to go home .. to some of our family members .. and we have arranged to surprise them!
---
Find a New Home for Your Dobe
Doberman Rescue Organizations
All Content Copyright © 2000-2010 GarrettsDobermans.com.
All rights reserved.