Scarlett's 1st Litter's 7th Week
---
First Litter Links - Born October 2, 2005:
1st Litter's Home Page
First Day
Tail Dock
Food Intro
1st Grass Play
1st Week
2nd Week
3rd Week
4th Week
5th Week
6th Week
7th Week
8th Week
Development Diary
Sire of this Litter
---
This has been a busy week!

First, Pyro went home .. then Brandi and Vader got their ears cropped .. then Dillon flew home .. then Vader and Sasha went home on Wednesday .. and, of course, we got to give our thanks on Thursday for Thanksgiving.

We are having to keep Brandi seperate from the rest of the litter
-- she is not too happy about that, but is enjoying the extra attention from us! The remaining 5 pups are mostly kept outside have been blessed with beautiful weather and are enjoying the extra leg room in the crate they like to pile into.

What have those 5 pups been up to this week? Having an absolute blast romping and rolling, basically terrorizing the backyard!
---
Preparations for the delivery of Pyro .. my mother took
our adult dogs and pups home with her for 2 nights.



This has been a recurring scene this week ..
the kids hold pups as we take them to either the vet or a flight home.


Vader and Brandi back home after the ear cropping (with over night stay at the vet's). They were completely wild and dying to play .. so, one could say they were not too bothered by their new look!
Mom is checking out the wrapping .. and not too happy with what she sees. We had to keep these two away from her to avoid mom licking their ears.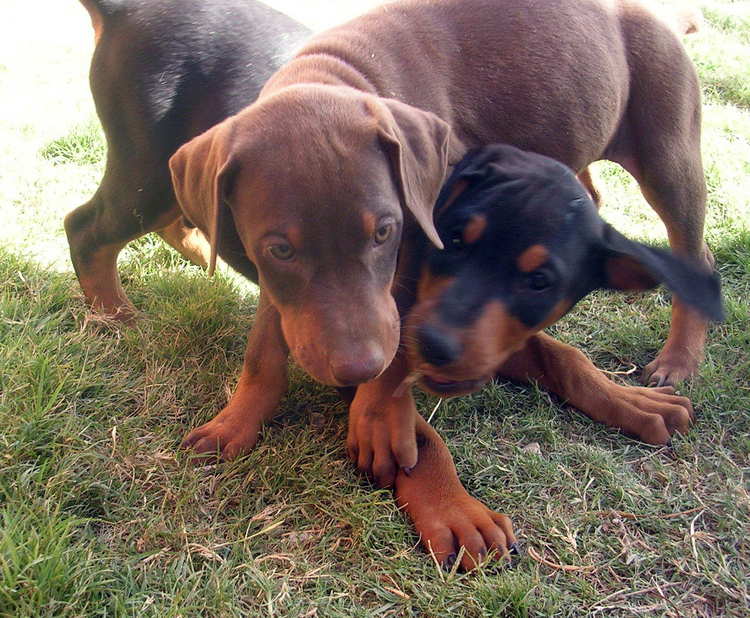 Violet and Willow hard at play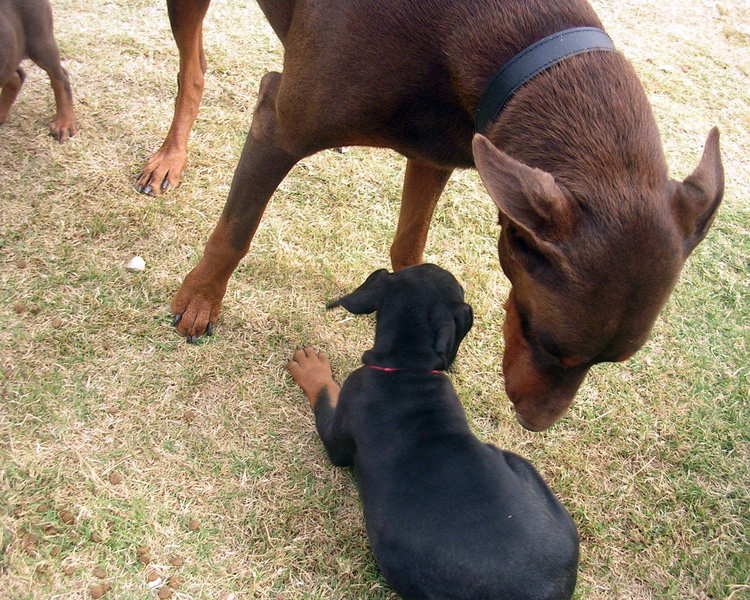 Mom and Raider playing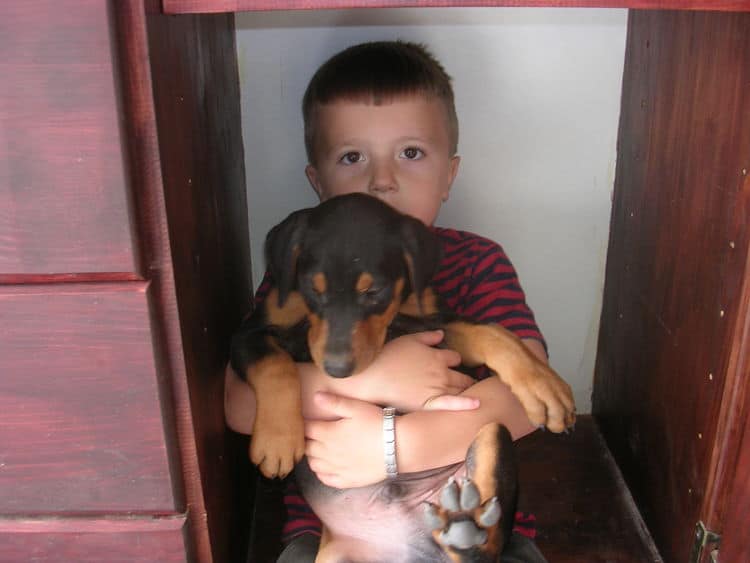 Our son has a new favorite pup since Pyro had to leave .. Ozzy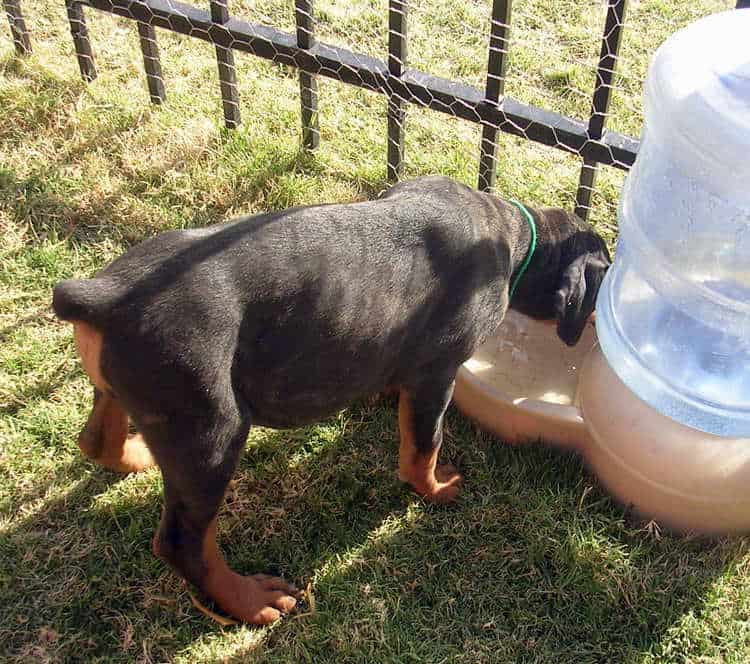 Trinity getting a much needed drink after lots of playing



---
Find a New Home for Your Dobe
Doberman Rescue Organizations
All Content Copyright © 2000-2009 GarrettsDobermans.com.
All rights reserved.