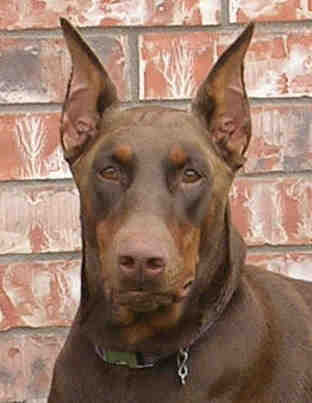 Garretts' Dobermans .com
Welcome to Garretts' Doberman Puppy Site!

Scarlett's 1st Litter's 1st Day to Eat Food!
---
First Litter Links - Born October 2, 2005:
1st Litter's Home Page
First Day
Tail Dock
Food Intro
1st Grass Play
1st Week
2nd Week
3rd Week
4th Week
5th Week
6th Week
7th Week
8th Week
Development Diary
Sire of this Litter
---
October 31, 2005 - Scarlett is not wanting to spend quite as much time nursing the pups anymore -- the teeth are in and they claw at her while nursing, ouch! -- plus they are growing like weeds and need a little extra nutrition! So, today we introduced food (hard puppy food softened with water). Can you say trick or TREAT?!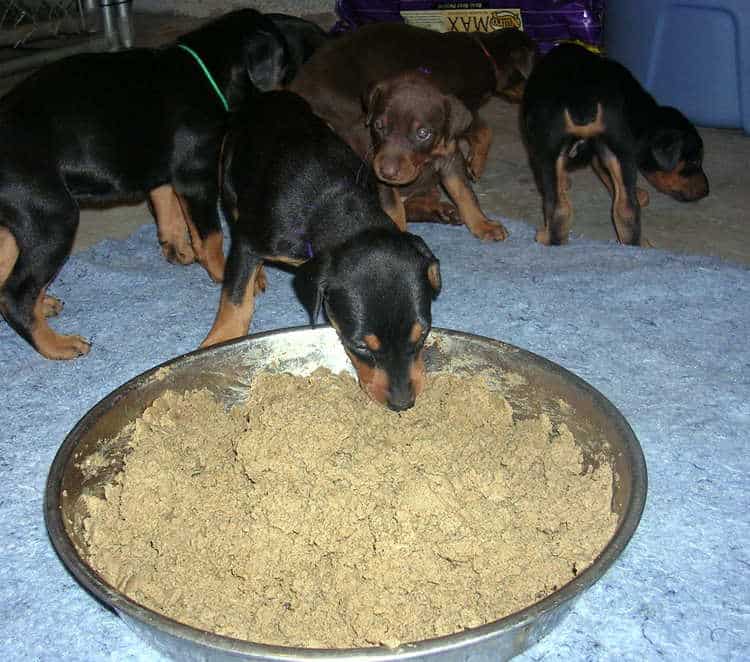 First one up to try it out, male with green tag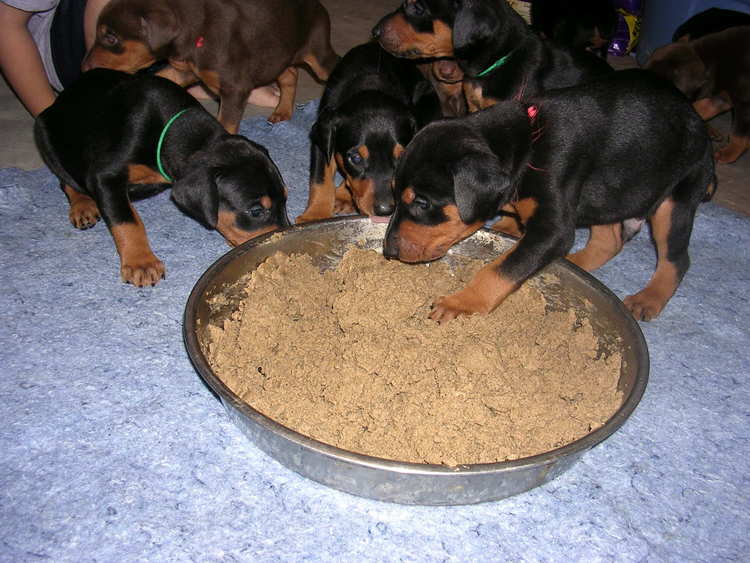 Couple others join him ...
stepping in it always seems to shock them at the texture of it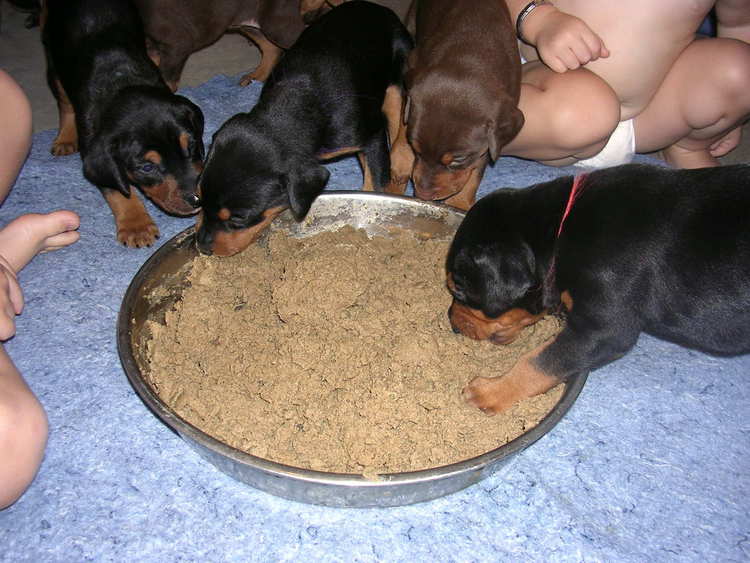 More come over to see what this stuff is ...
male tagged red seems to think he needs to hold down the dish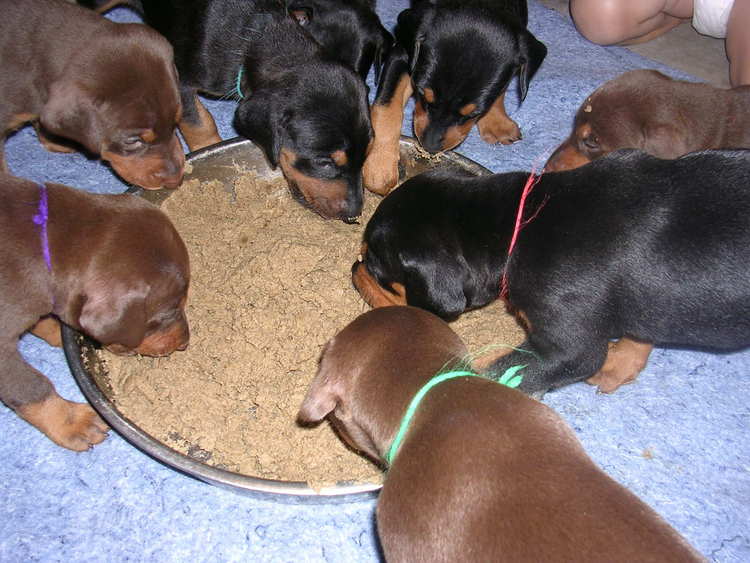 Some others are interested in what all the comotion is about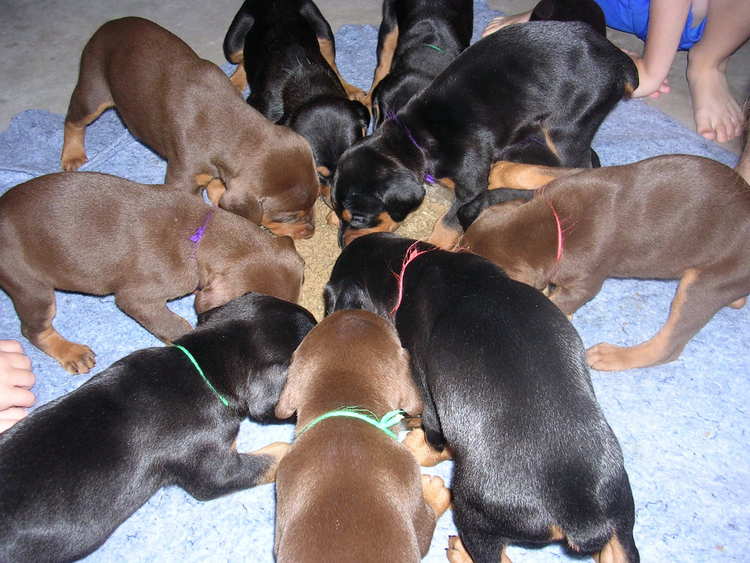 Curiosity has the best of them at this point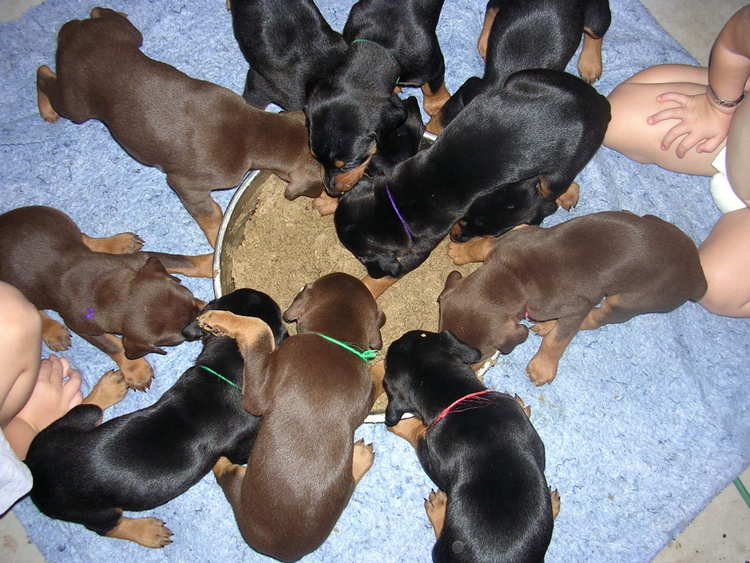 It doesn't take long to get all 10 pups at it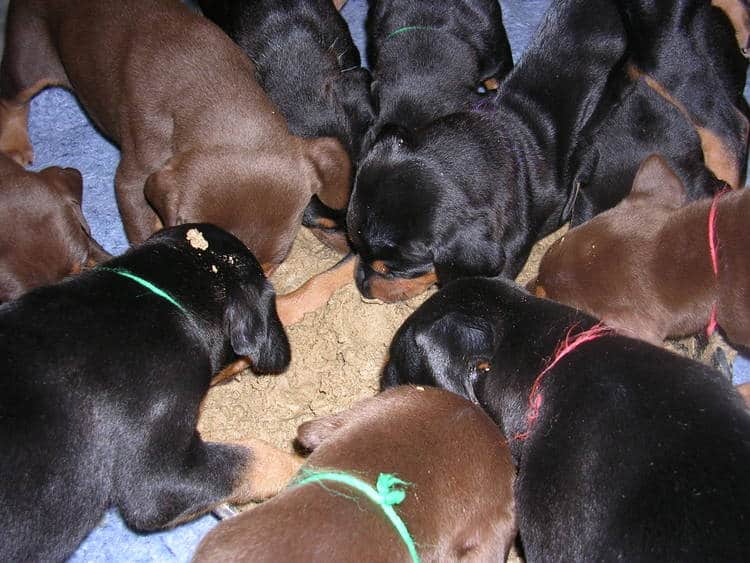 Now they are really into it ...
this eating thing has become serious business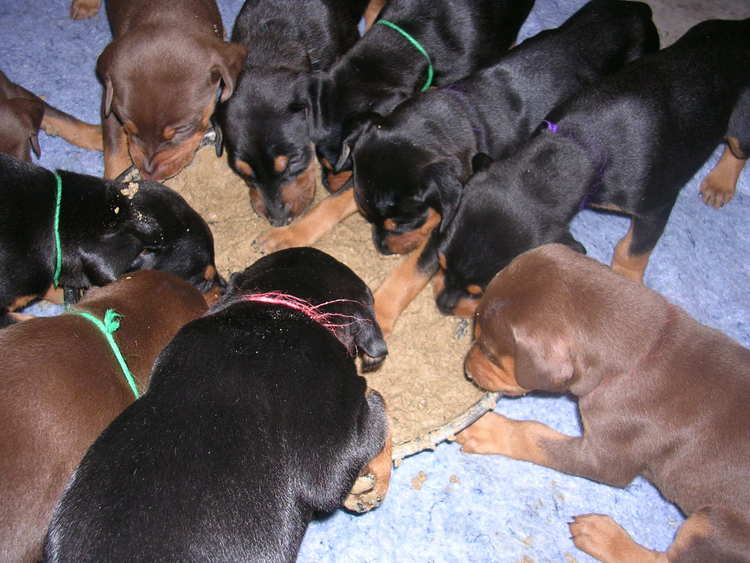 The one pup looks to be saying,
"This is my space thank you"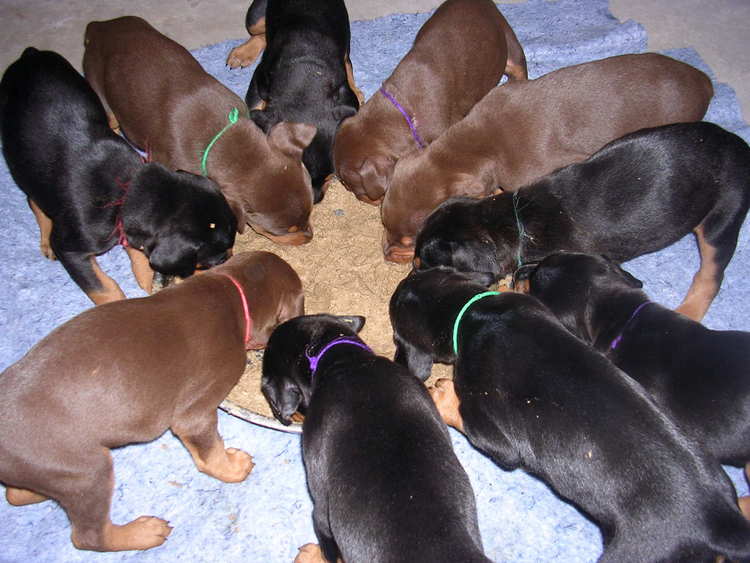 They all keeping eating for quite some time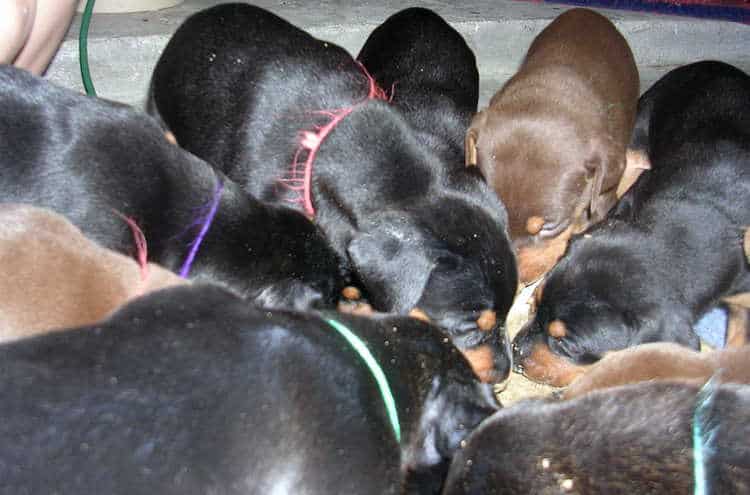 It gets to a point where they are so "into" eating that
it is hard to see the food dish through the sea of puppies!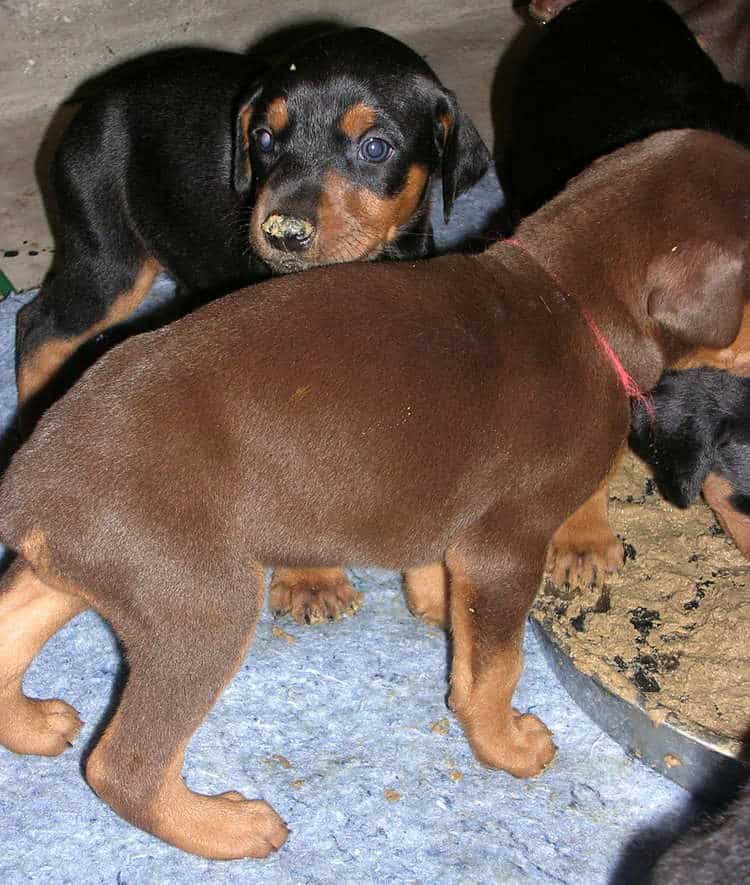 The first feeding is the funniest ...
they just get so messy! In the next couple of feedings,
they will learn not to step in the dish (at least most of the time!)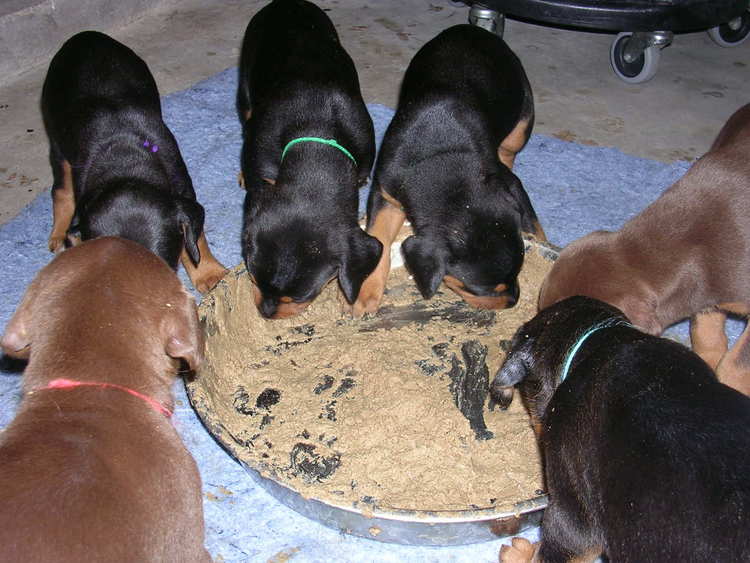 Look at that dish!
Can you believe how much they have eaten?!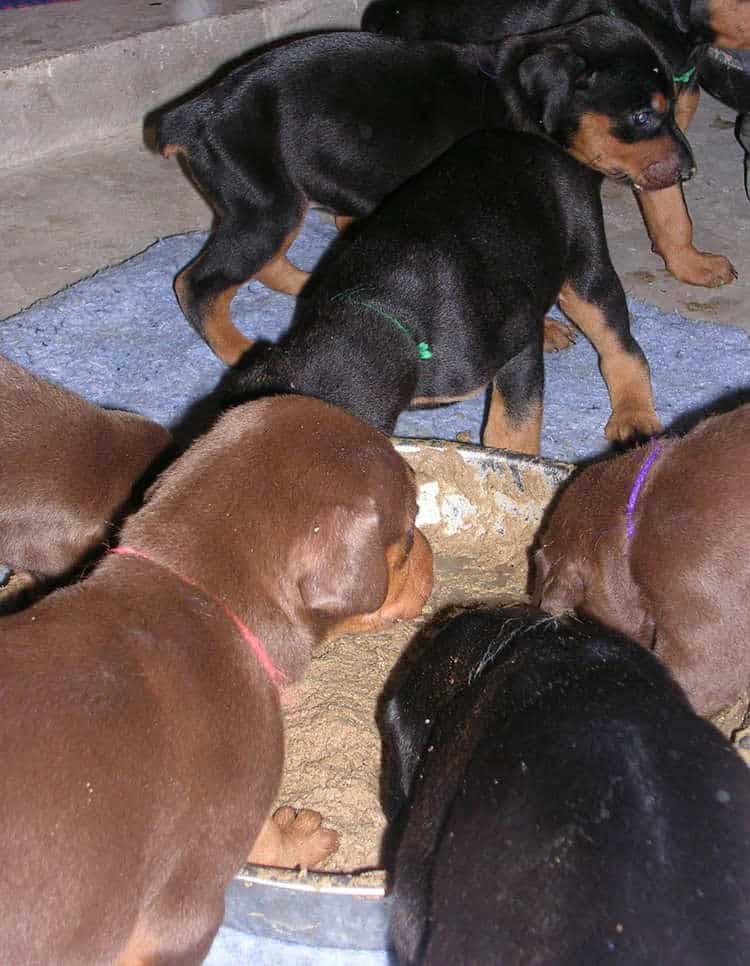 They are now at a point where their bellies are full ...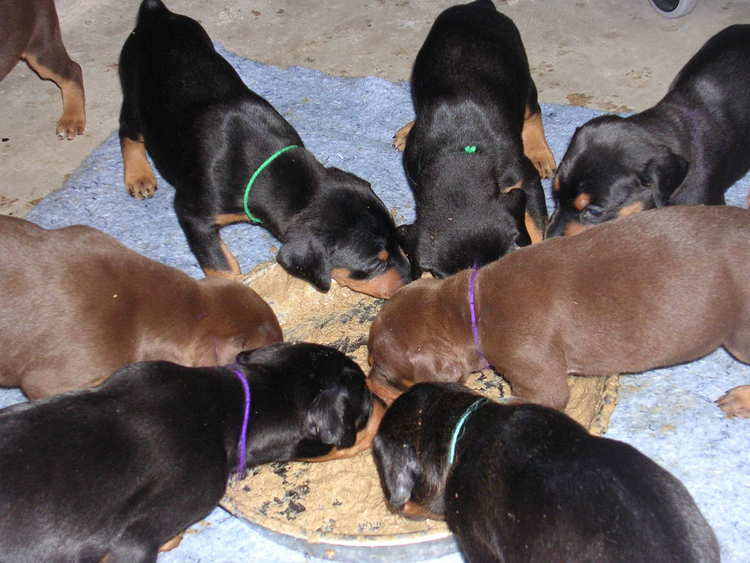 ... but they keep talking themselves into a little more.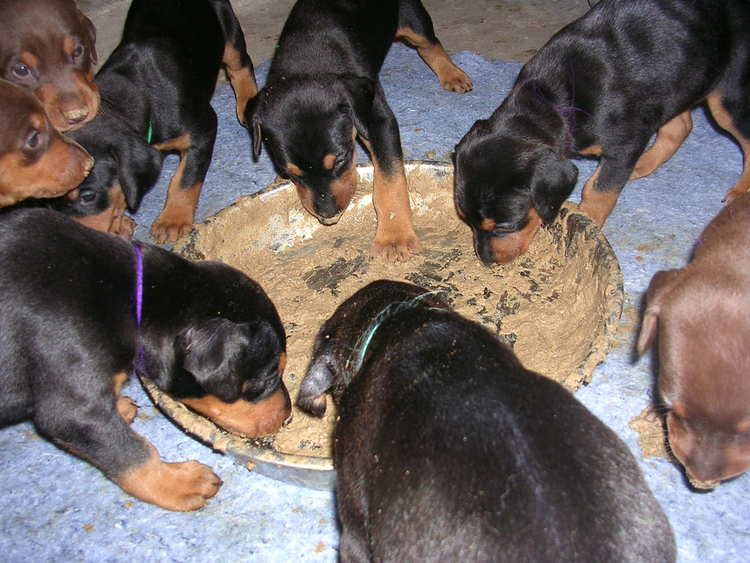 The pattern for the pups right now is take a break,
bounce around a little bit, then come back to the dish
and check it out, maybe eating a little more ... repeat.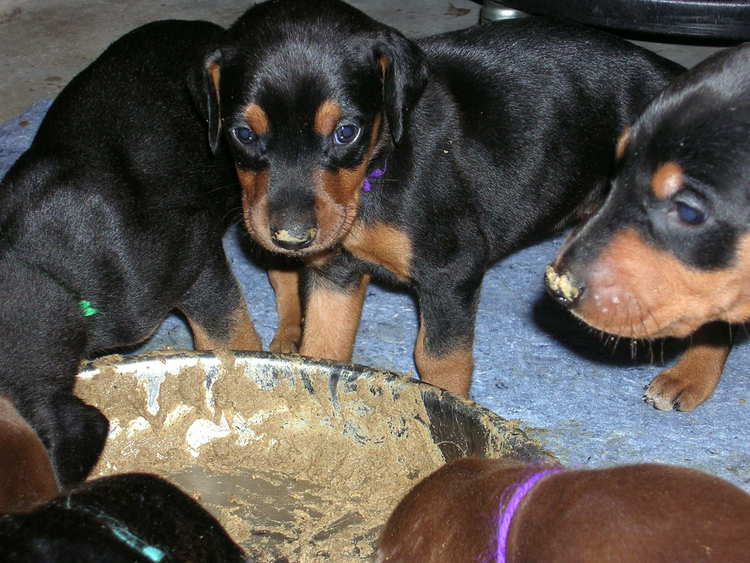 That look just says it all!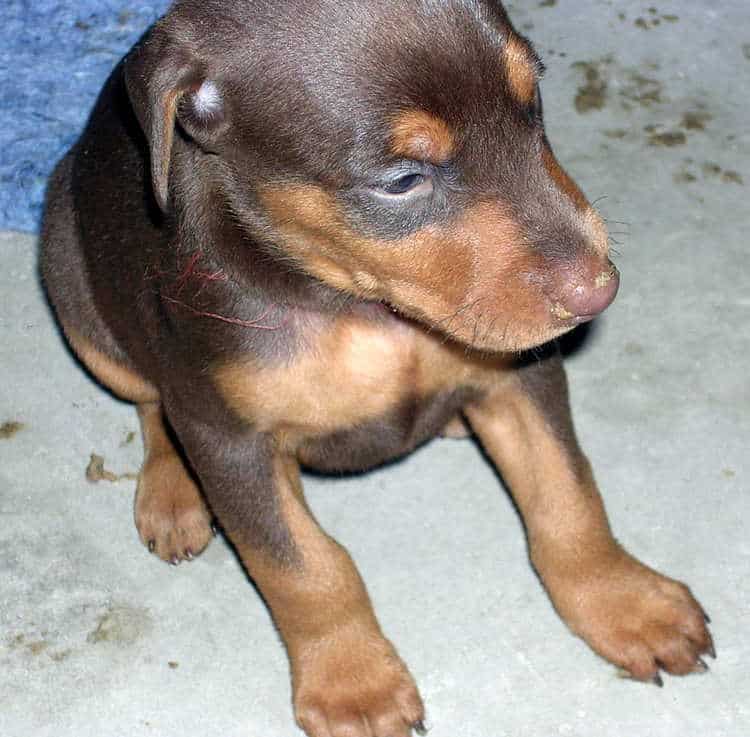 As does this one ...
they have stuffed themselves!



They are done ... all they are doing now is tracking food everywhere



Note how full the belly is by looking at the width of that backside



This is the "smallest" pup in the litter ...
you can see the definition of where the belly is
sticking out. They ate themselves silly!!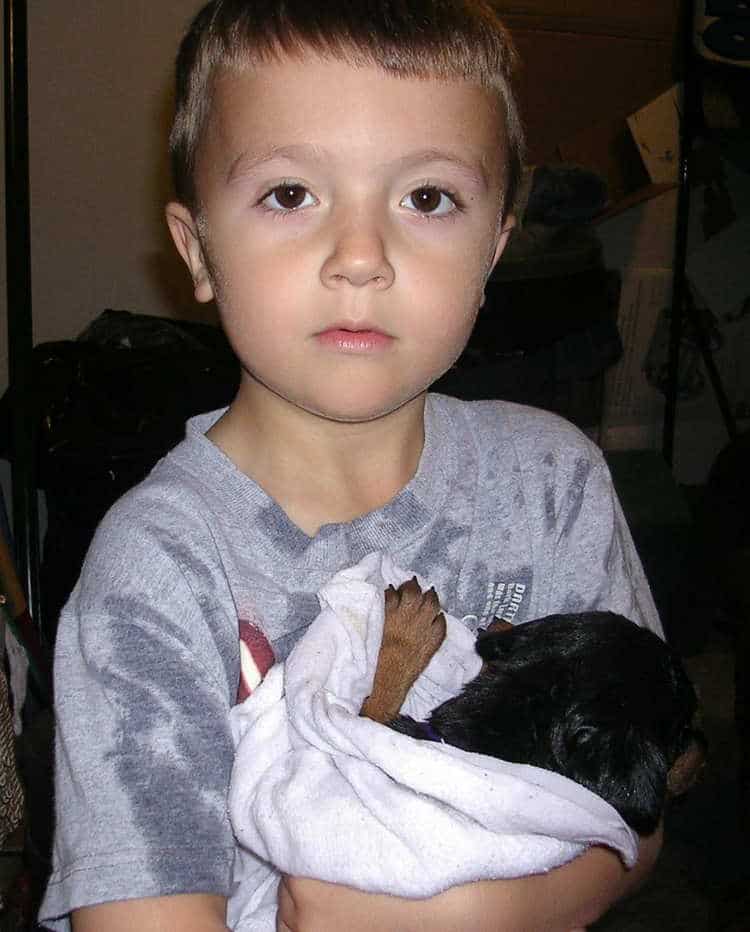 Well, after a mess like that, of course we had to
follow up with bathtime. My son's "help" me by
holding the pups in the towel as they dry.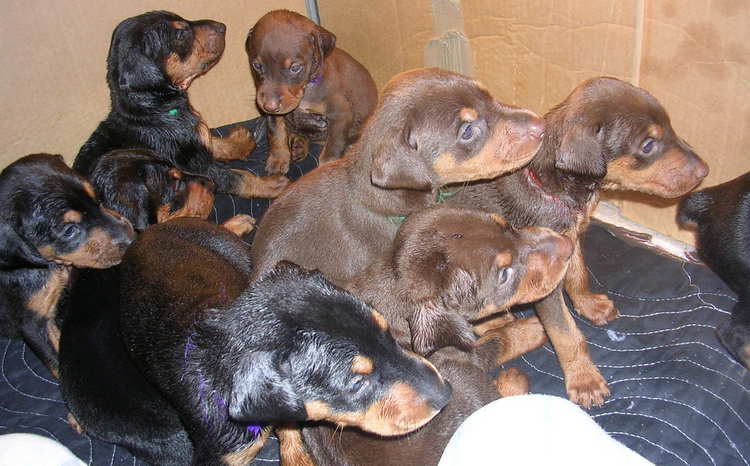 All clean! They are looking at mom who has been allowed
to join them again. She's a little confused, as are they ...
why don't we feel like pinning her down right now!?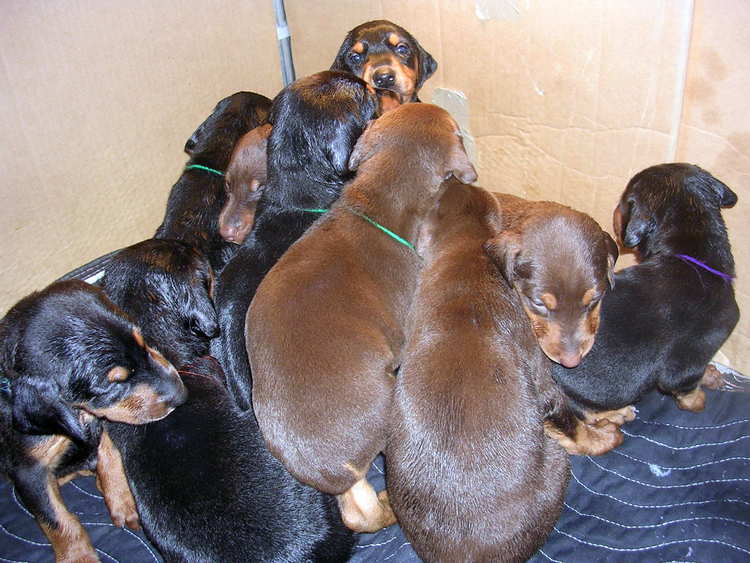 The huddling begins ...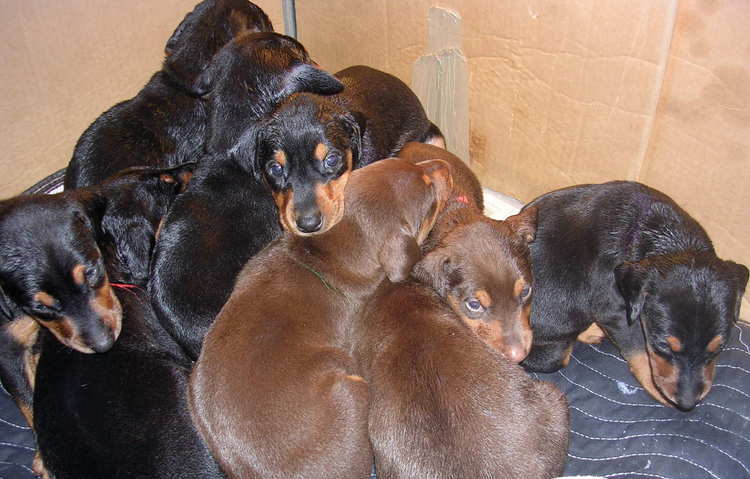 It's naptime!
---
Find a New Home for Your Dobe
Doberman Rescue Organizations
All Content Copyright © 2000-2010 GarrettsDobermans.com.
All rights reserved.