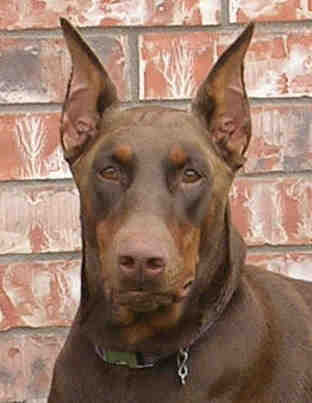 Garretts' Dobermans .com
Welcome to Garretts' Doberman Puppy Site!

Scarlett's 1st Litter's Tail Dock & Dew Claw Removal

---
First Litter Links - Born October 2, 2005:
1st Litter's Home Page
First Day
Tail Dock
Food Intro
1st Grass Play
1st Week
2nd Week
3rd Week
4th Week
5th Week
6th Week
7th Week
8th Week
Development Diary
Sire of this Litter
---
October 4, 2005 -

Time to shorten the "5th extremity" in the back!
And get rid of those useless dew claws.
Not the most fun day we'll have but it's not that bad, really!
---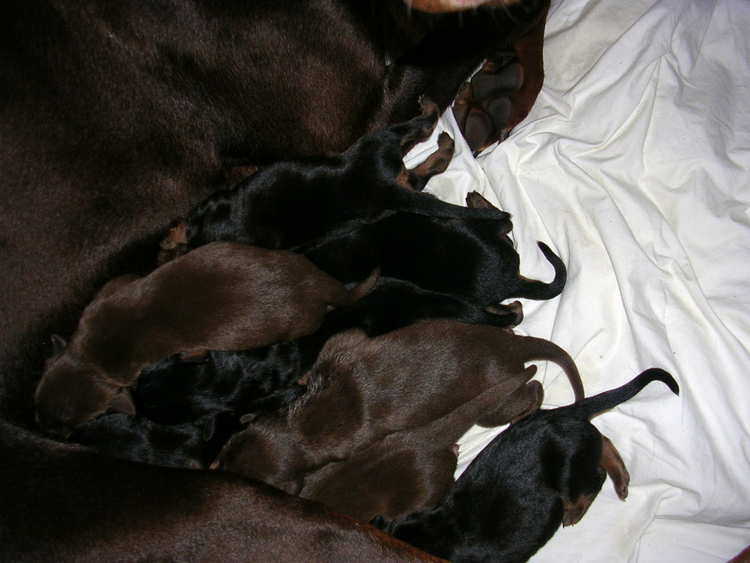 Last meal before the big event!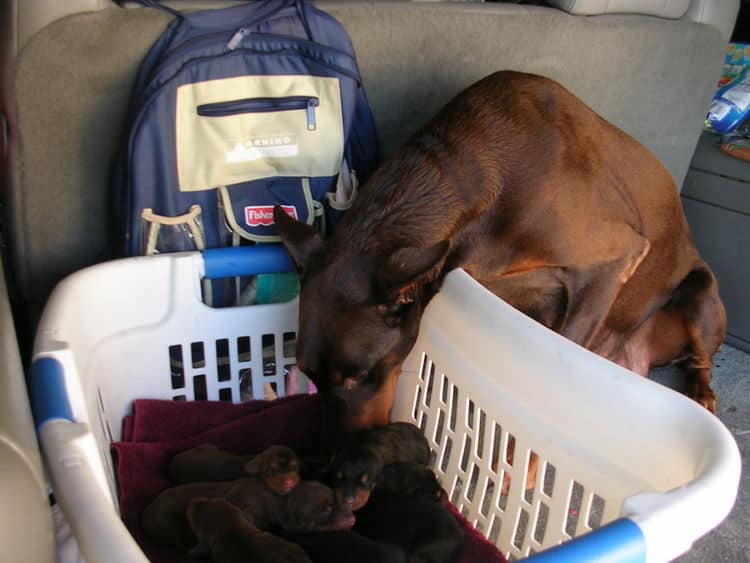 Mom inspects the little passengers.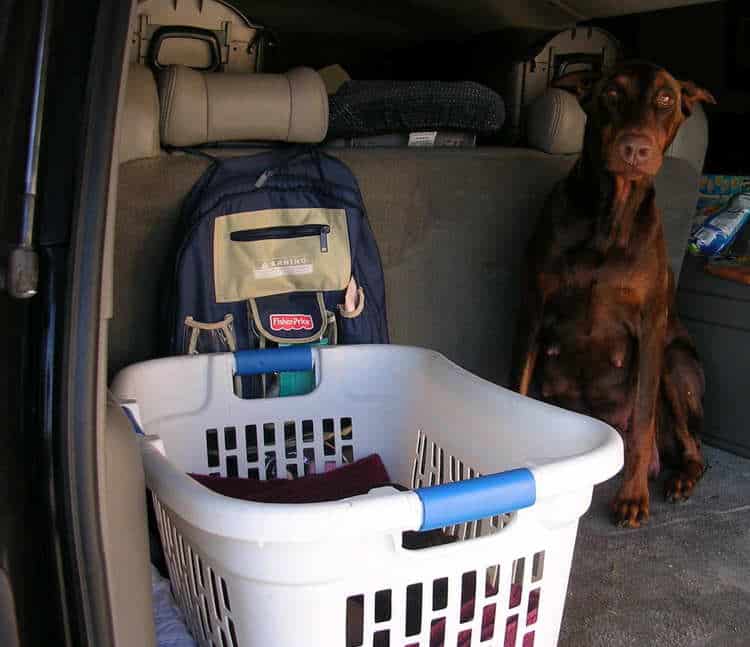 Not too thrilled but Mom approves.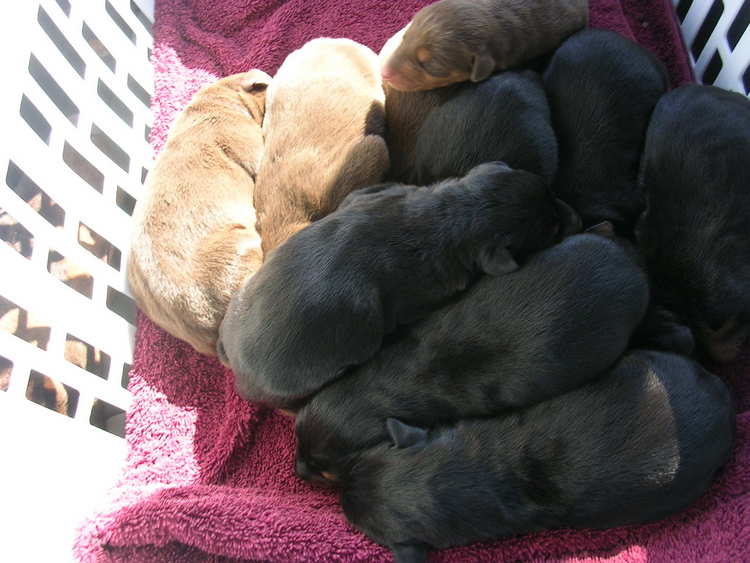 All done and taking a nap on the way back home.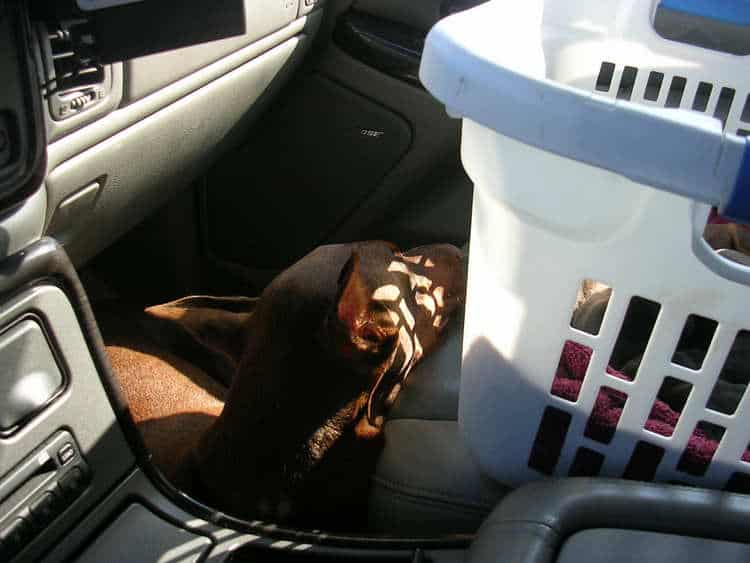 Mom also rests. She handled it well but impatient at the end.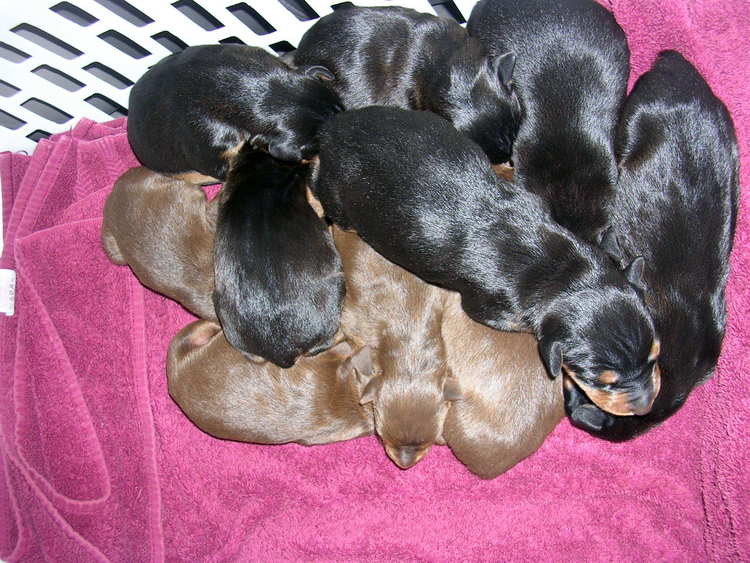 Back home awaiting to be back by Mom's side.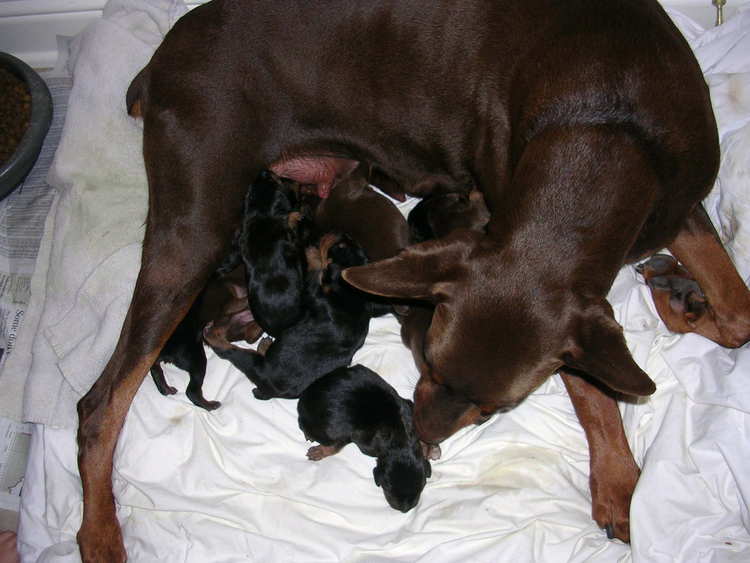 Mom checks them out as they fill their tummies.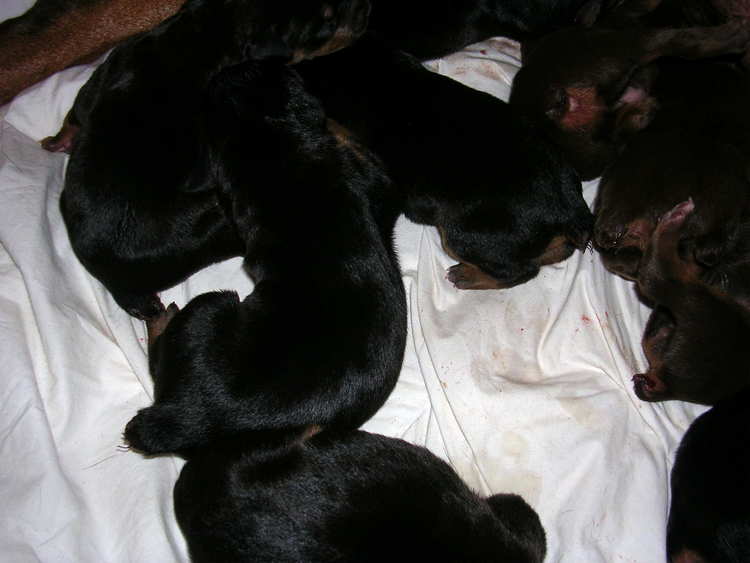 Picture trying to show shortened tails.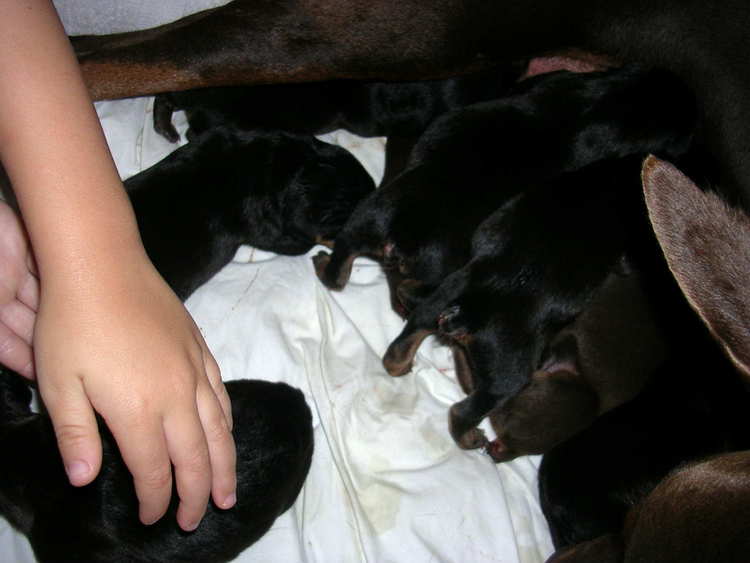 Our son takes a look at their new look - Boy is this hard to explain!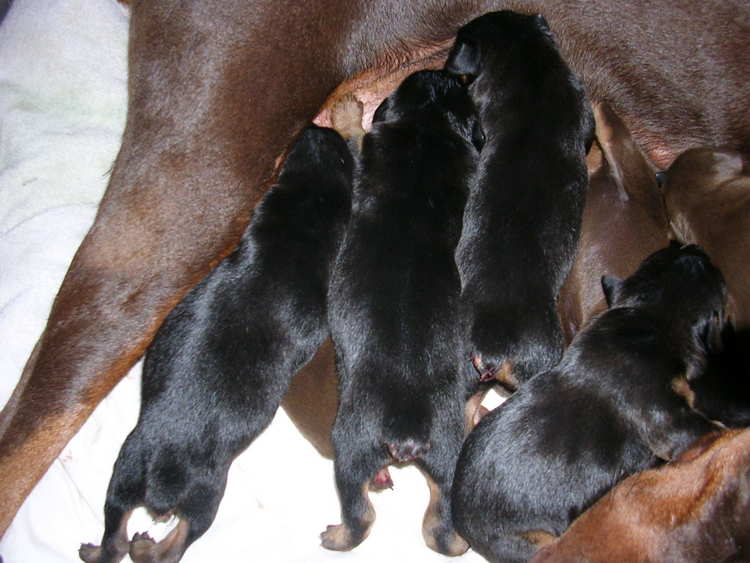 Tails are a nice length now.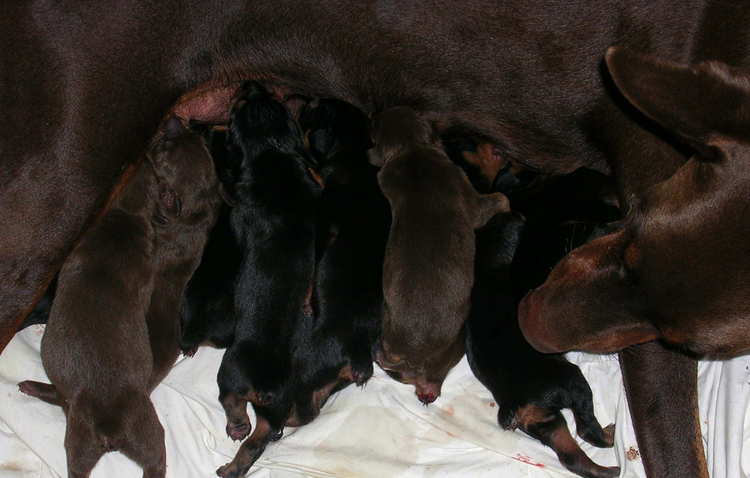 ---
Find a New Home for Your Dobe
Doberman Rescue Organizations
All Content Copyright © 2000-2009 GarrettsDobermans.com.
All rights reserved.