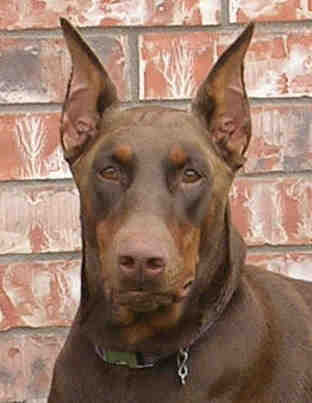 Garretts' Dobermans .com
Welcome to Garretts' Doberman Puppy Site!

Scarlett's 2nd Litter 1st Day
---
Second Litter Links - Born April 1, 2006:
Litter's Home Page
First Day
Tail Dock
Food Intro
1st Grass Play
1st Week
2nd Week
3rd Week
4th Week
5th Week
6th Week
7th Week
8th Week (pending)
Development Diary
Sire of this Litter
---
BORN: April 1, 2006

Brief information on litter:

SIZE of Litter: 8

GENDER: 5 Females / 3 Males

COLOR: Black & Rust- 3 Females / 1 Male;
................. Red & Rust - 2 Females / 2 Males

* AKC Registered

* Excellent markings

* All healthy pups

Order of birth:
--Red and black males first and second.
--Black and red females third and fourth.
--Black females fifth and sixth.
--Red male seventh.
--Red female eighth.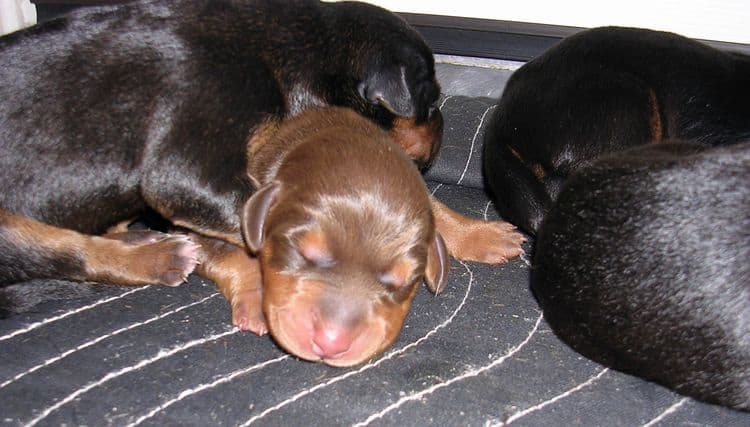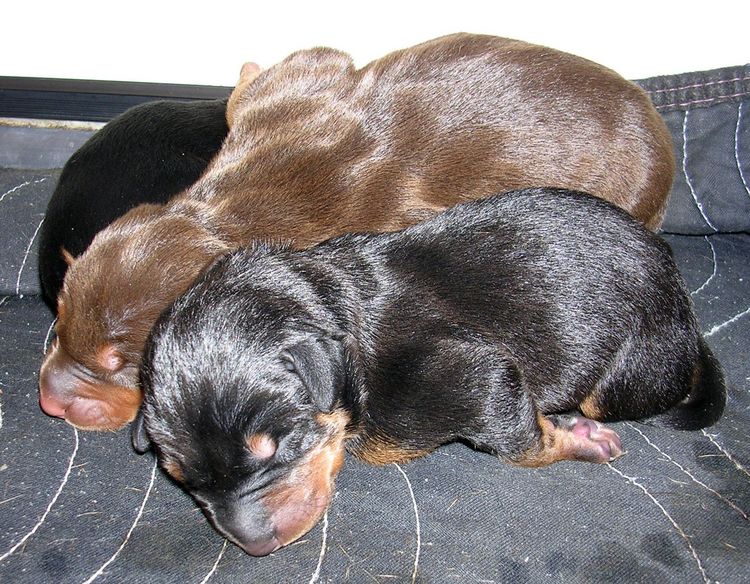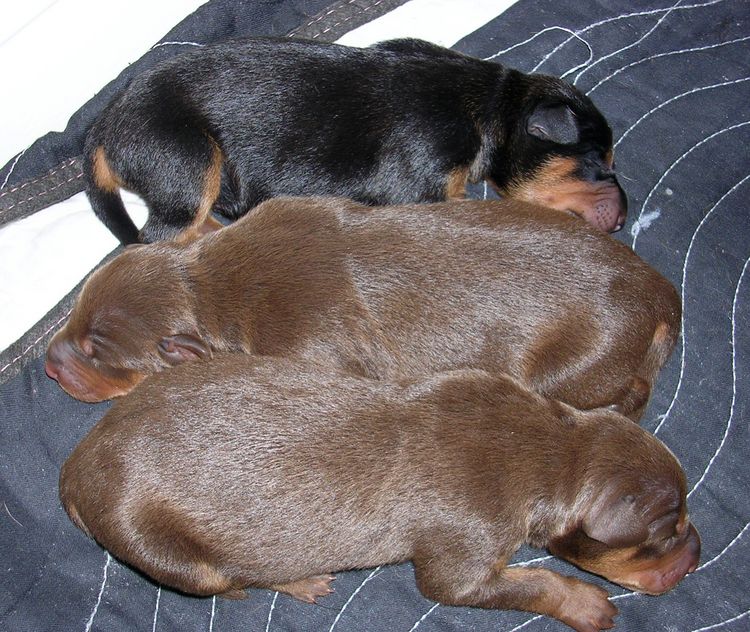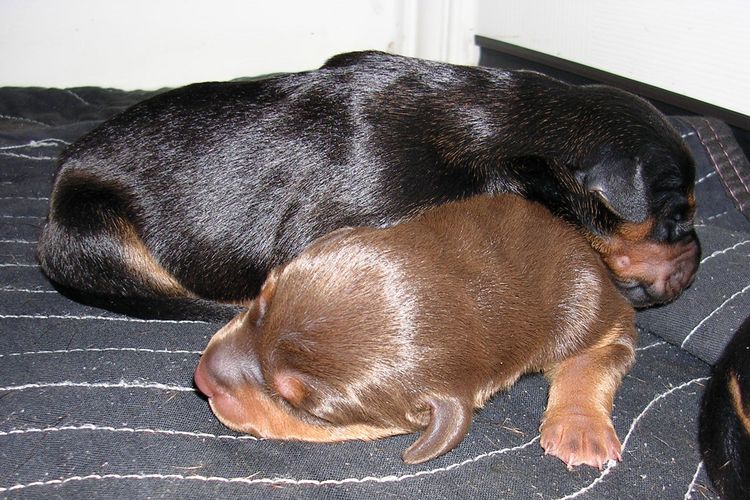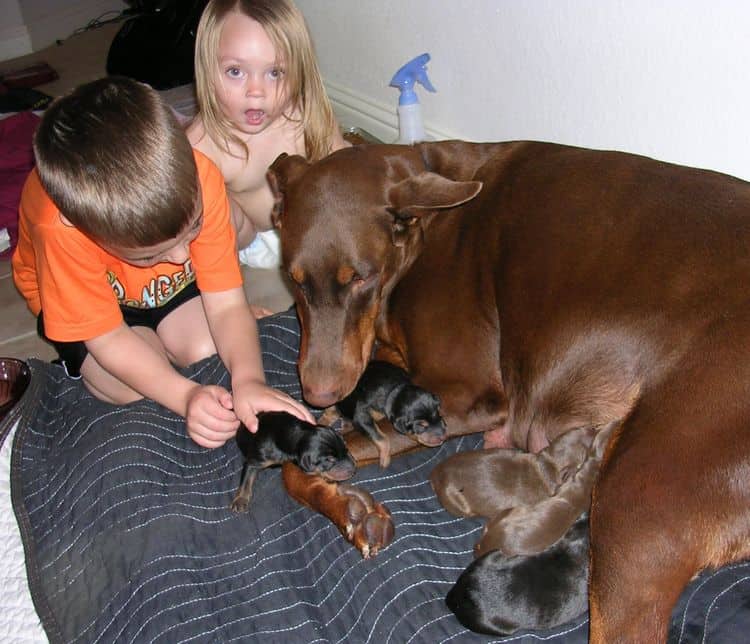 Now how did those get here??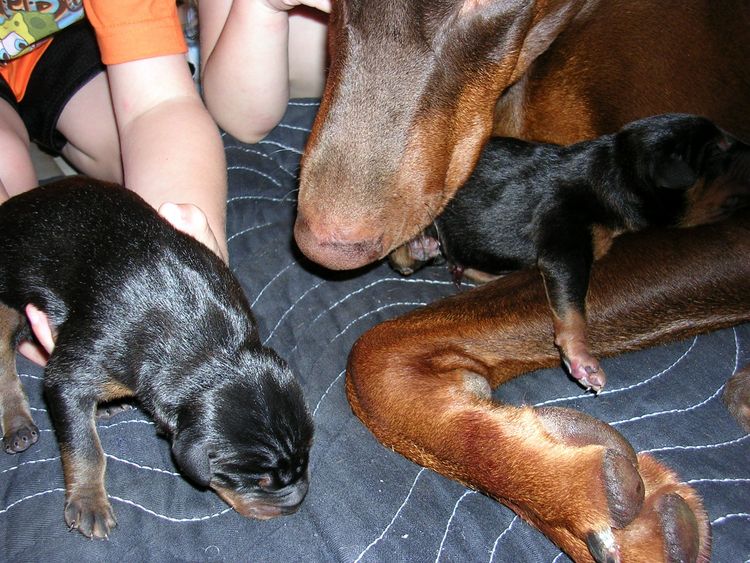 Keep in mind when looking at these pictures,
mom is still in labor and has no problem with the
kids watching. Her temperament is awesome!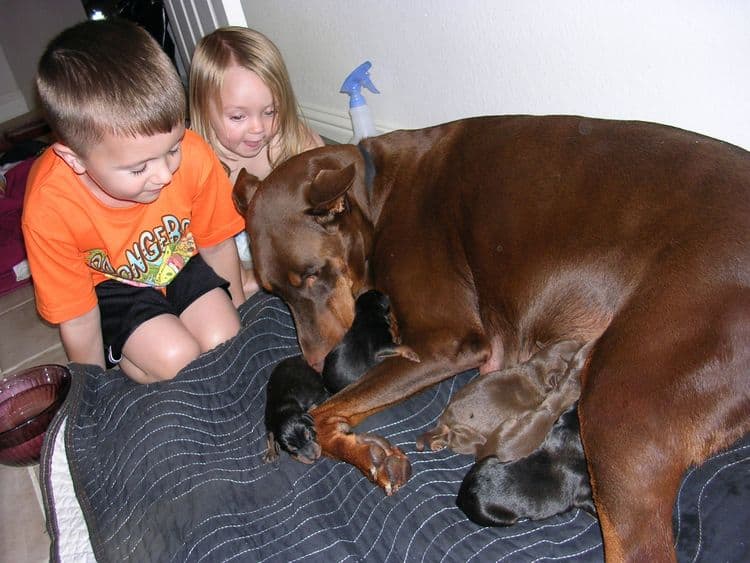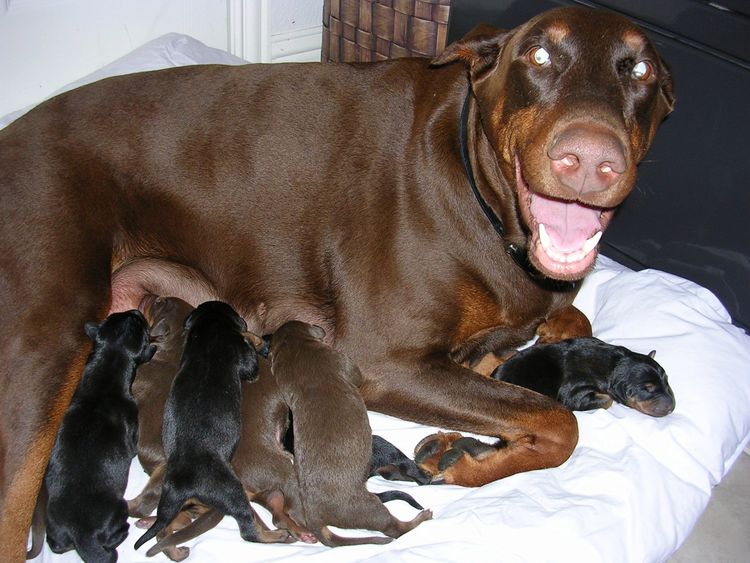 She is so happy to have babies around again!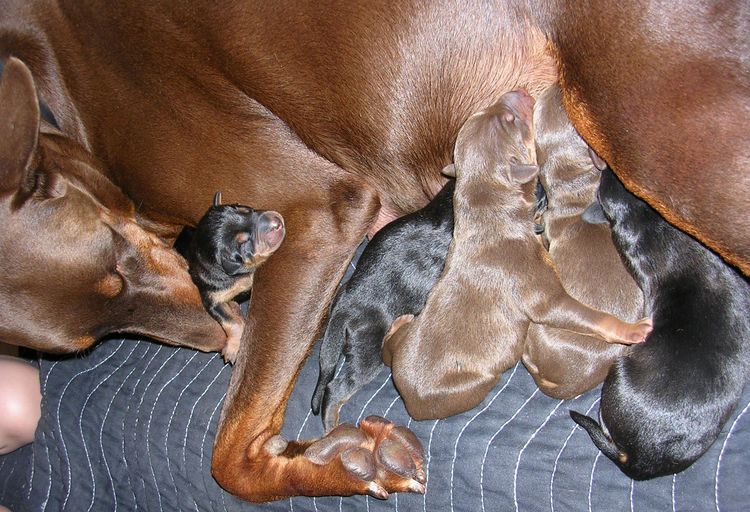 Yes, she is the greatest mom ever!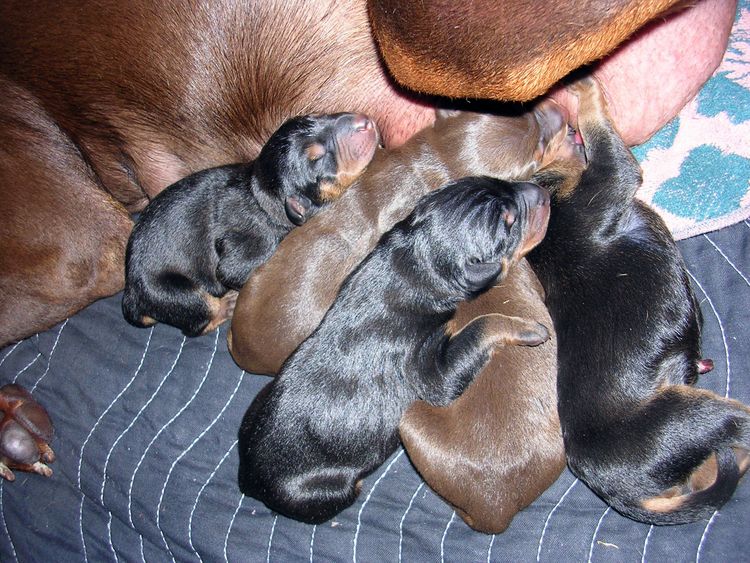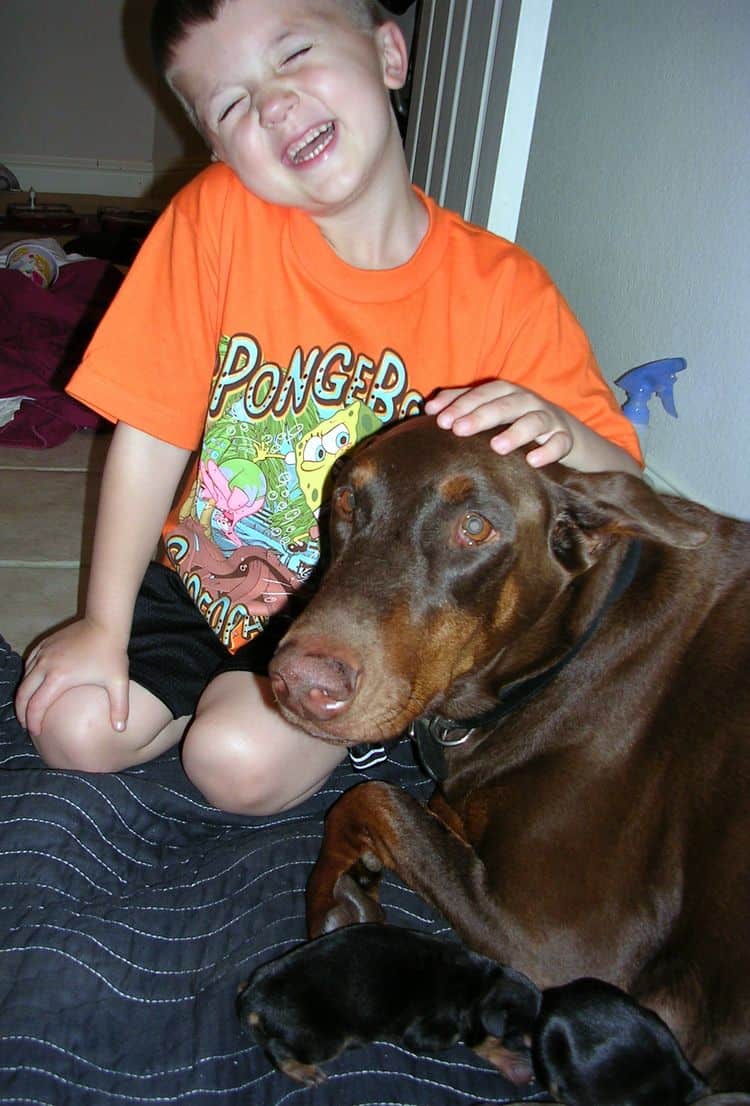 Our son is so proud of Scarlett!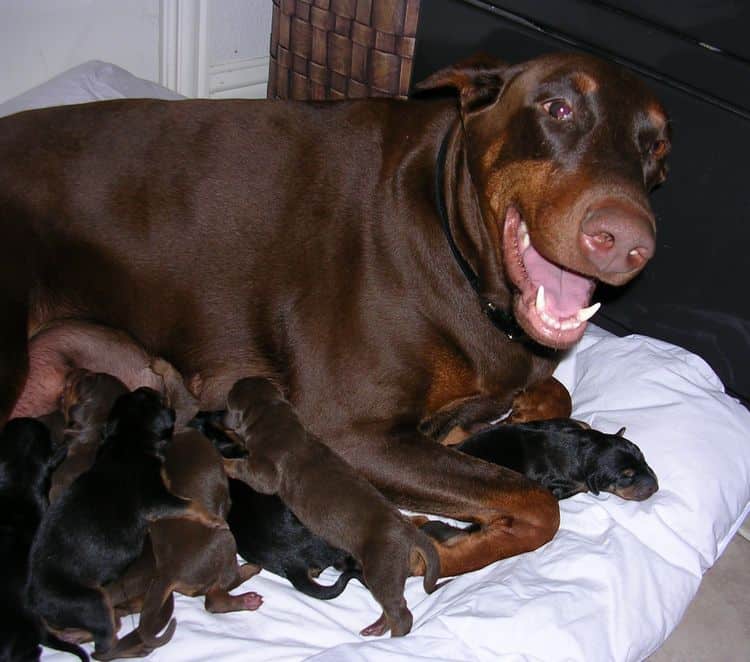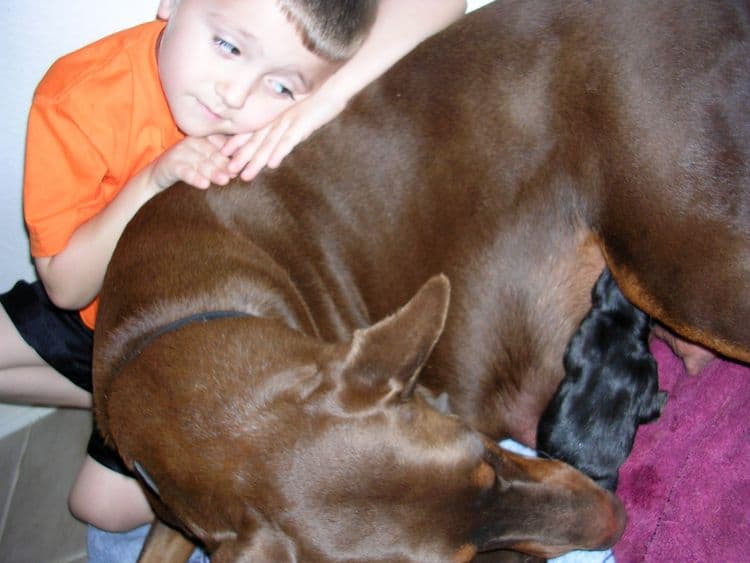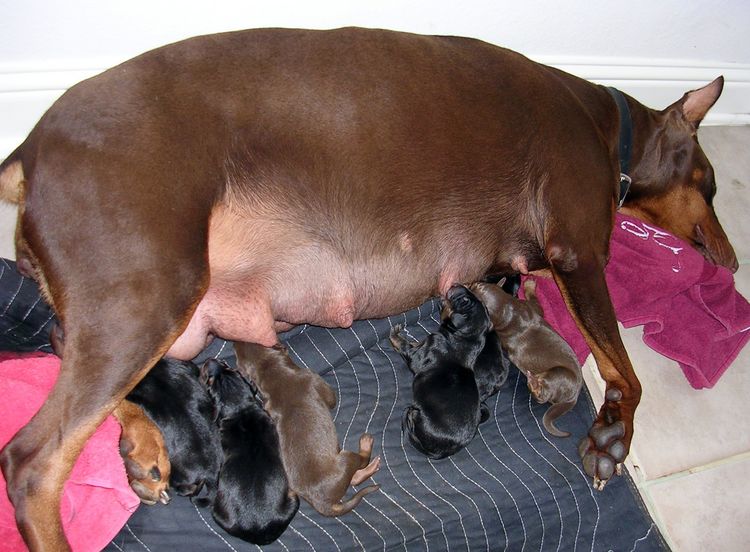 Mom is officially pooped out!
---
Find a New Home for Your Dobe
Doberman Rescue Organizations
All Content Copyright © 2000-2010 GarrettsDobermans.com.
All rights reserved.