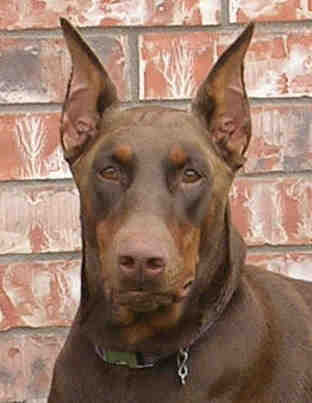 Garretts' Dobermans .com
Welcome to Garretts' Doberman Puppy Site!

Scarlett's 2nd Litter 1st Grass Play
---
Second Litter Links - Born April 1, 2006:
Litter's Home Page
First Day
Tail Dock
Food Intro
1st Grass Play
1st Week
2nd Week
3rd Week
4th Week
5th Week
6th Week
7th Week
8th Week (pending)
Development Diary
Sire of this Litter
---
April 27, 2006 - It was a beautiful day and we decided to introduce the pups to grass. This is one of the first litters to not be that taken back by the green stuff. They were just fine with it! And, had fun playing in the new surroundings.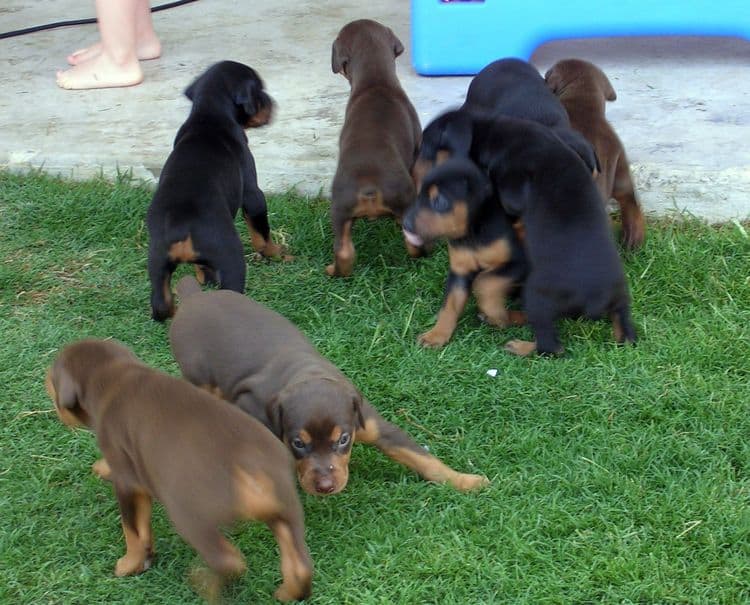 First instinct to the new surface was a bit of confusion.
That ceased pretty quick and the fun began!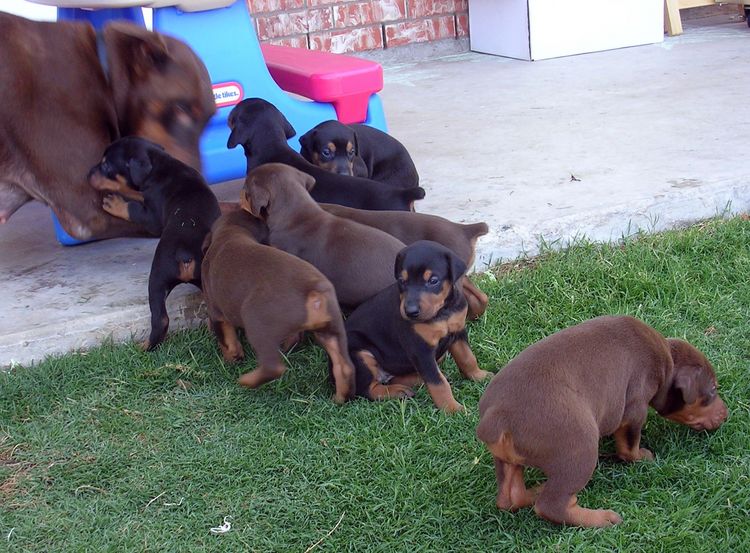 In this picture, you see one checking out the grass ...
and some others checking out mom who is actually trying to play!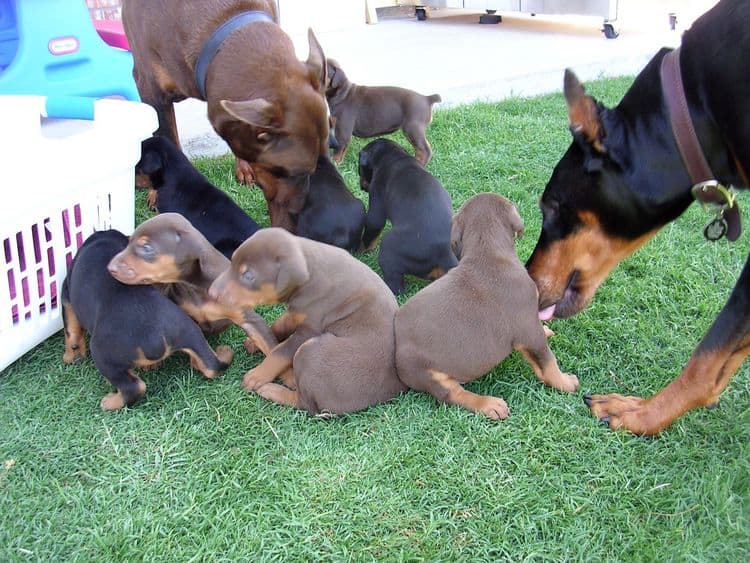 In the pictures above and below you see mom and grandmother
with the pups. This just goes to show how much attention
they are gettting not only from us but also their canine caretakers!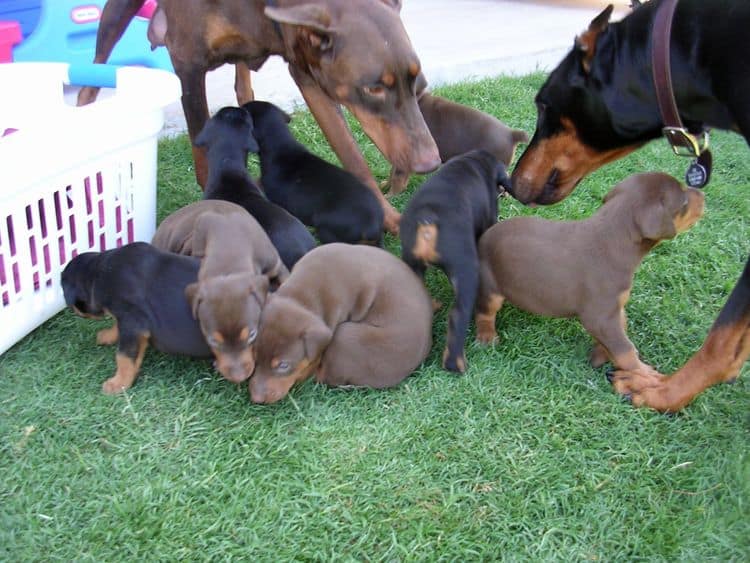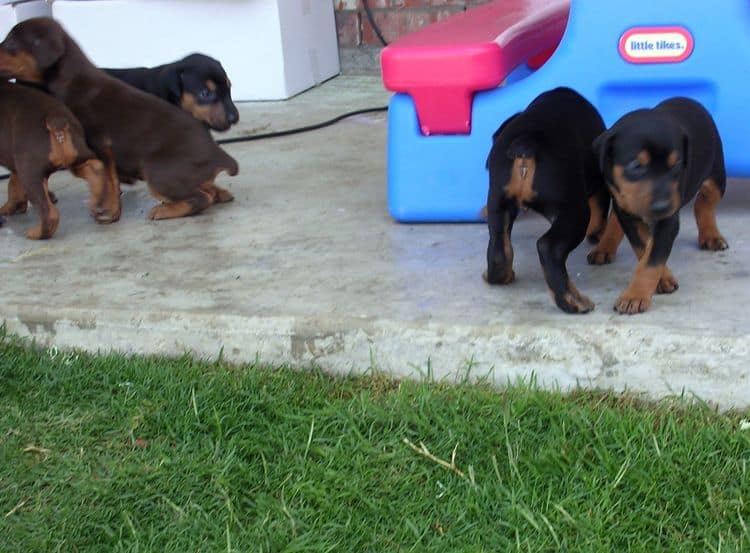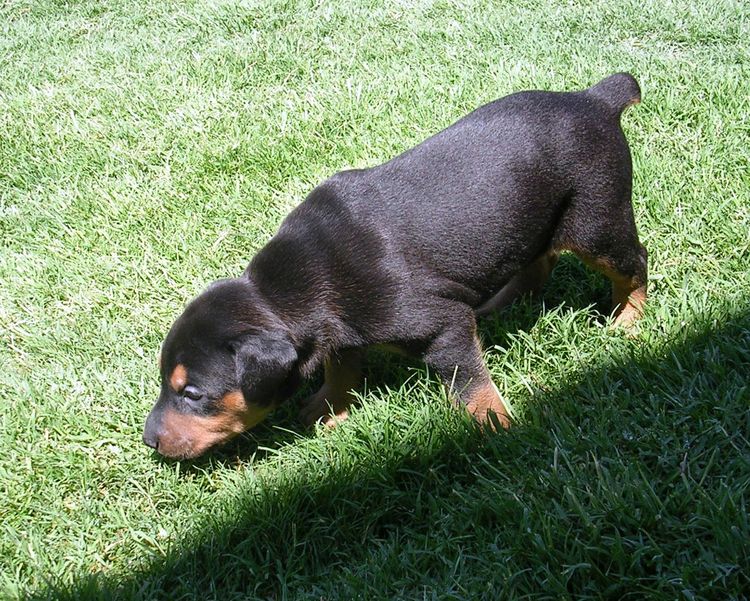 Sniffing out the green stuff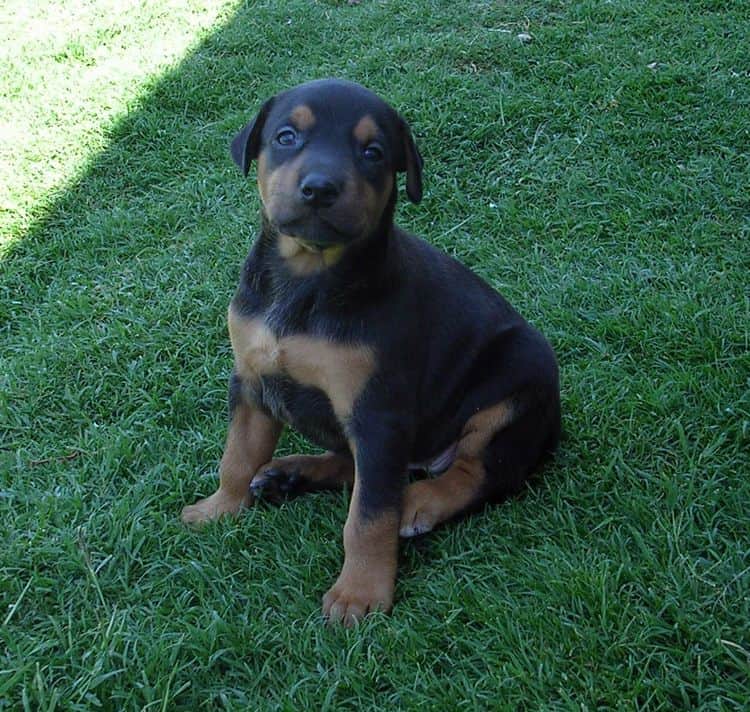 Sitting pretty!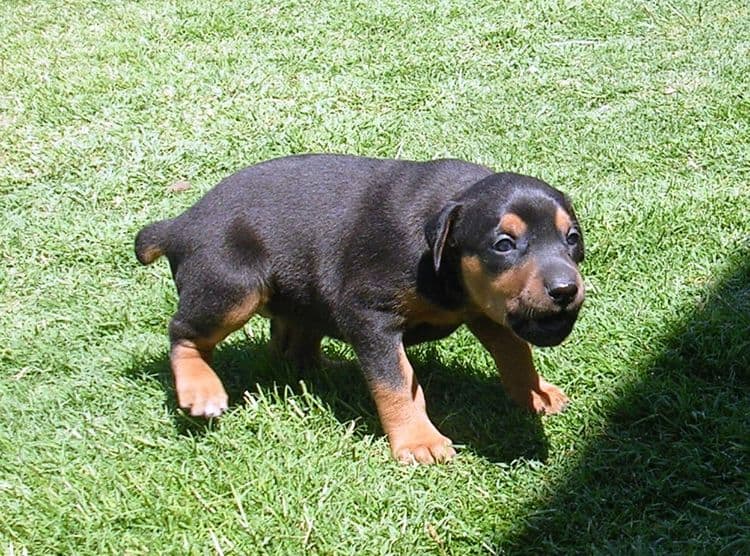 This pup is barking, somewhat of a growl.
She is trying to get another to play!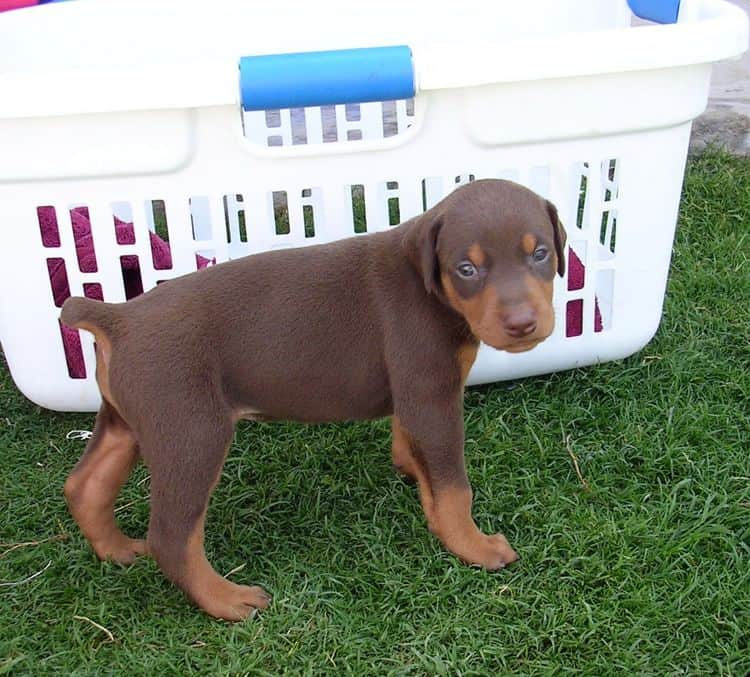 This is one of my favorite poses - she's showing off!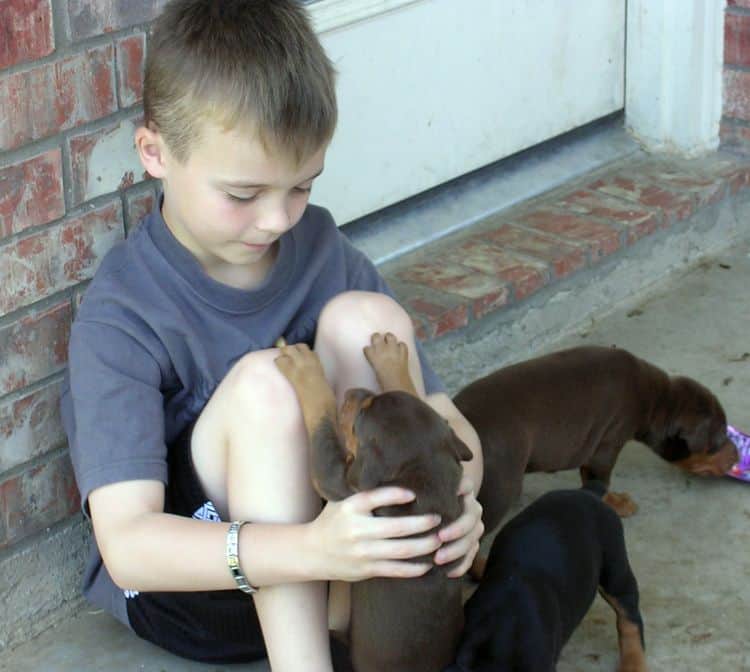 The pups have reached the age our oldest child loves.
They are "real" pups now and this red girl has won his heart.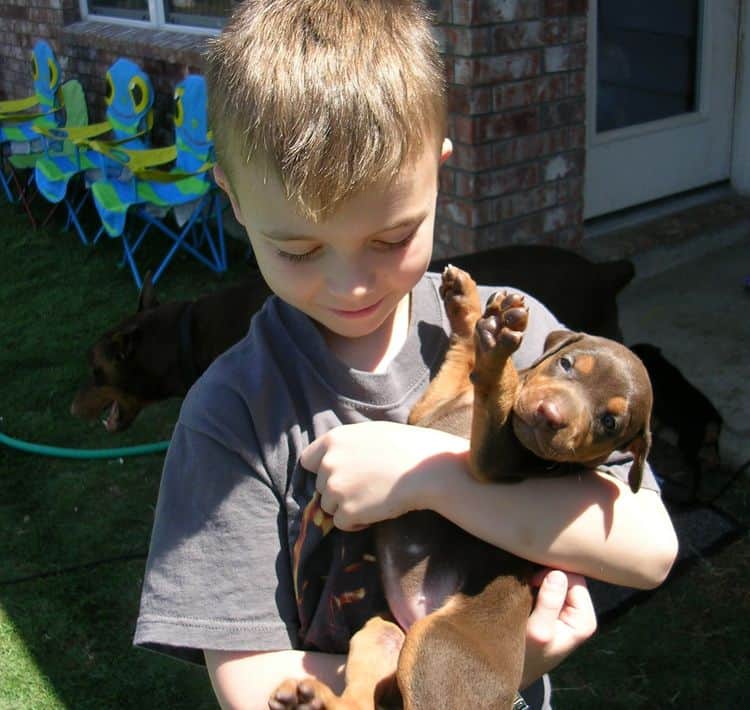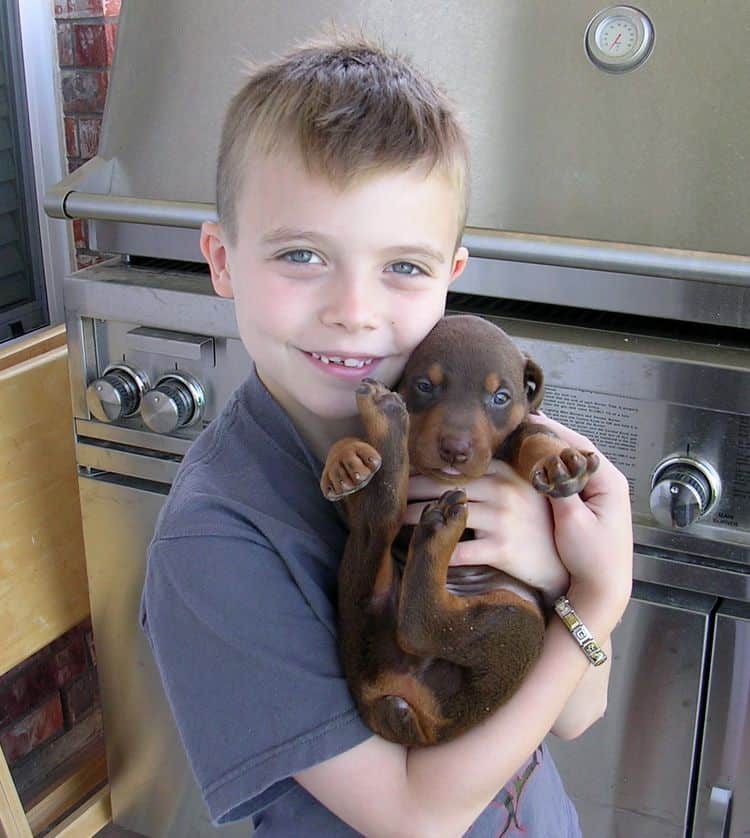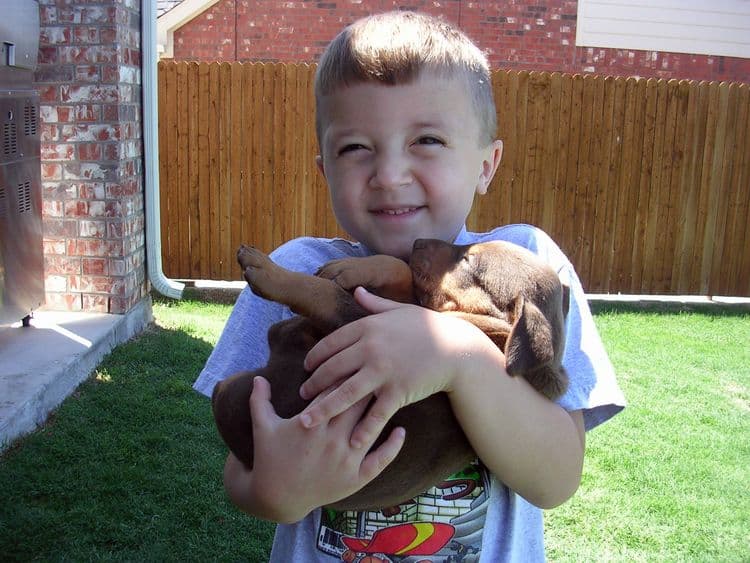 ---
Find a New Home for Your Dobe
Doberman Rescue Organizations
All Content Copyright © 2000-2010 GarrettsDobermans.com.
All rights reserved.