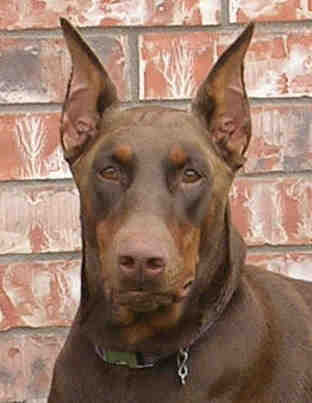 Garretts' Dobermans .com
Welcome to Garretts' Doberman Puppy Site!

Scarlett's 2nd Litter 1st Week
---
Second Litter Links - Born April 1, 2006:
Litter's Home Page
First Day
Tail Dock
Food Intro
1st Grass Play
1st Week
2nd Week
3rd Week
4th Week
5th Week
6th Week (pending)
7th Week
8th Week (pending)
Development Diary
Sire of this Litter
---
The pups are getting stronger every day. All are eating well. If they are not eating, they're sleeping. As soon as they wake up .. or get woken up, they demand that mom feed them. All-in-all, not a very eventful week developmentally. It is kind of like the calm before the storm. In about two more weeks, they are going to be active, curious little pups!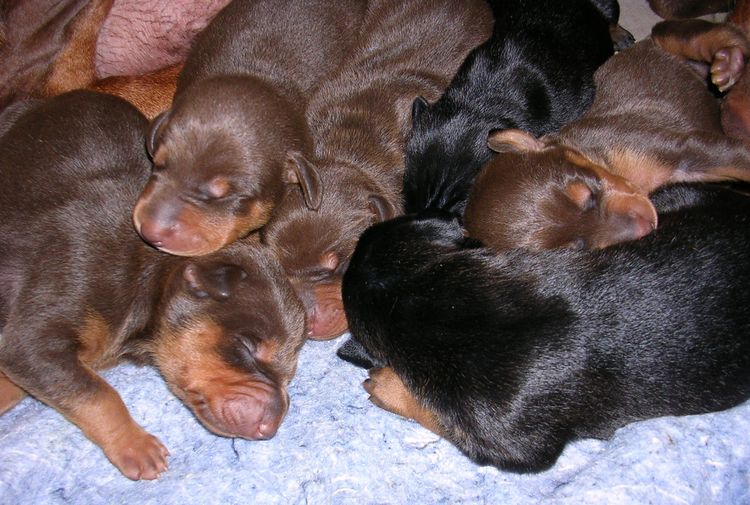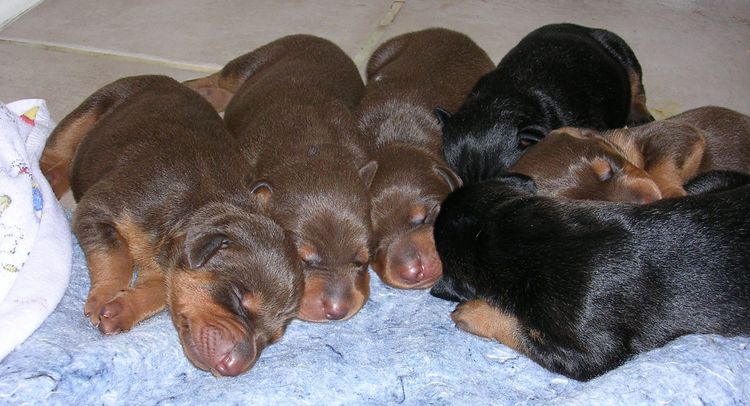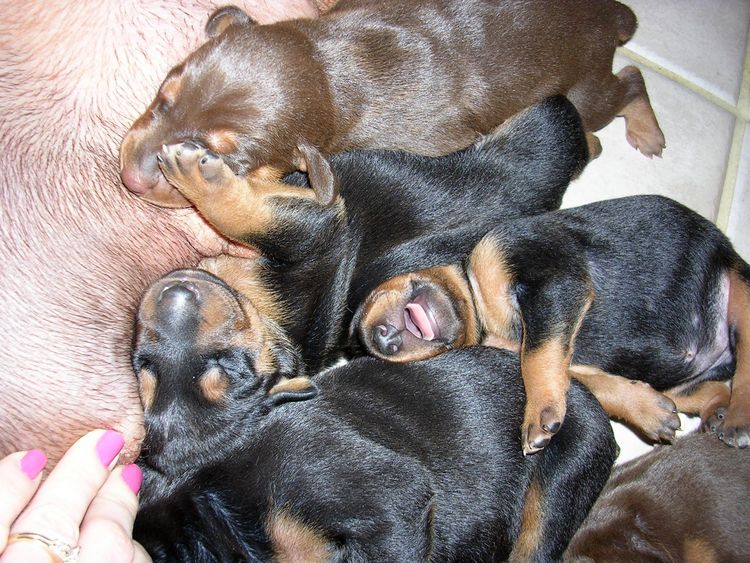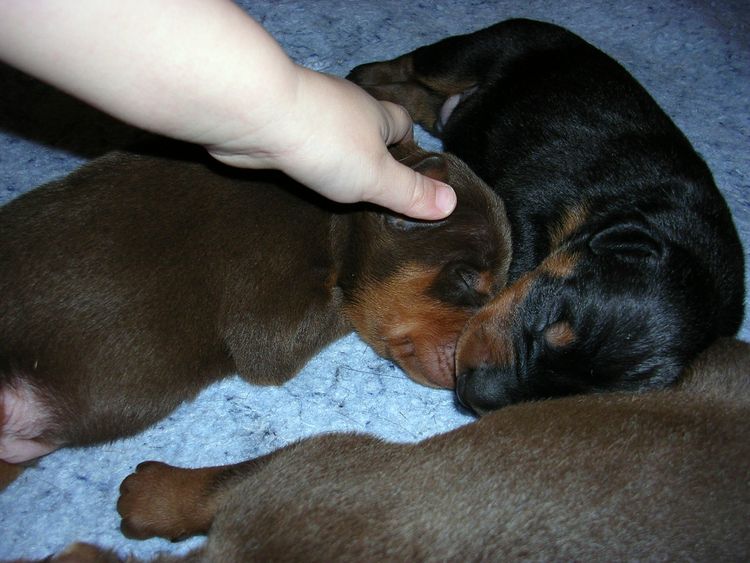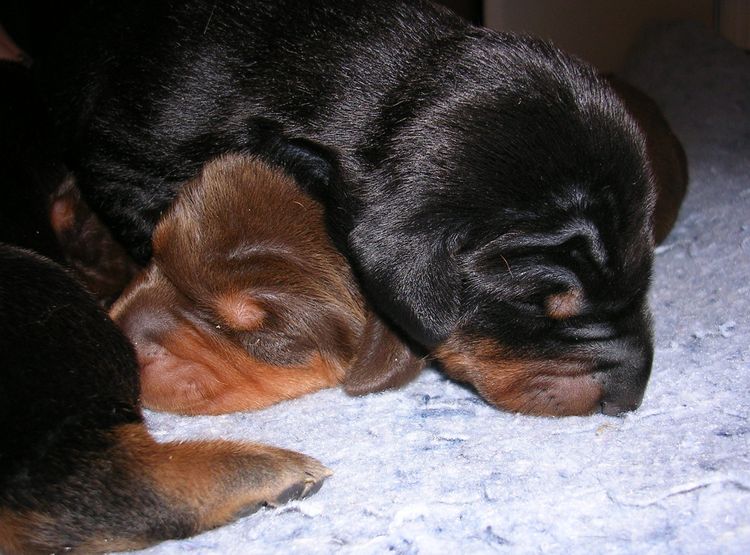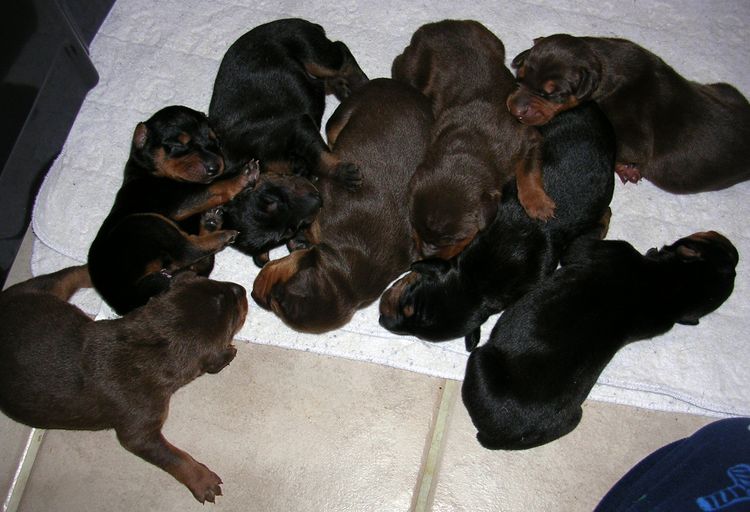 All eight pups positioning themselves for naptime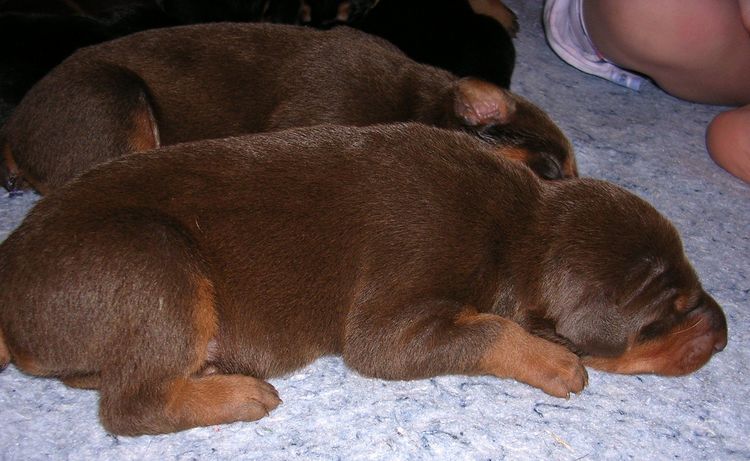 In this photo, you can kind of get an idea of how the pups might be
getting around at this stage. Imagine the pup pulling itself along
with those front paws and trying to push with the back ones. The position
of its body to the floor remains about the same as what you see here.

Now, look at the picture above this one again .. notice the red pup
in the bottom left corner moving itself towards the others. That
is how they scoot along, eyes still closed at this point.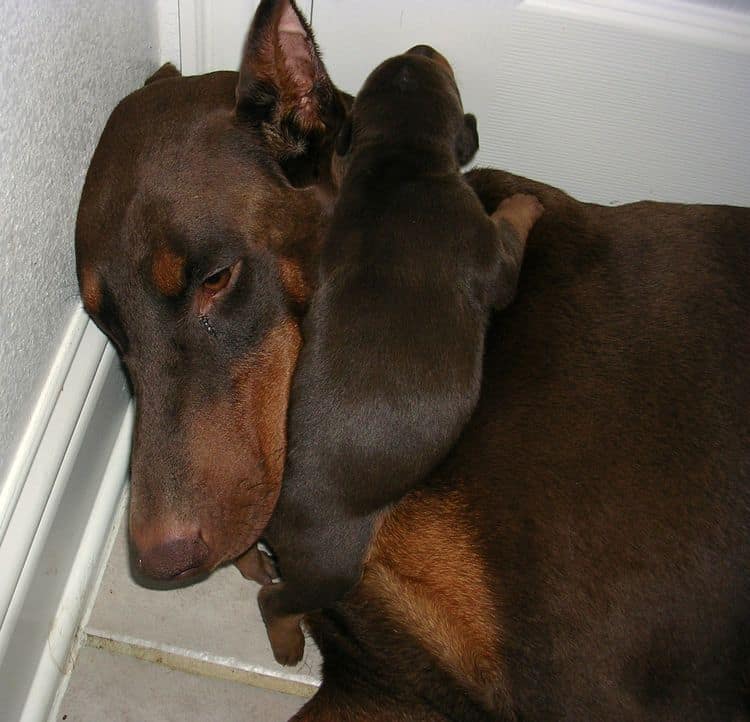 The pups just want to get as close to mom as possible!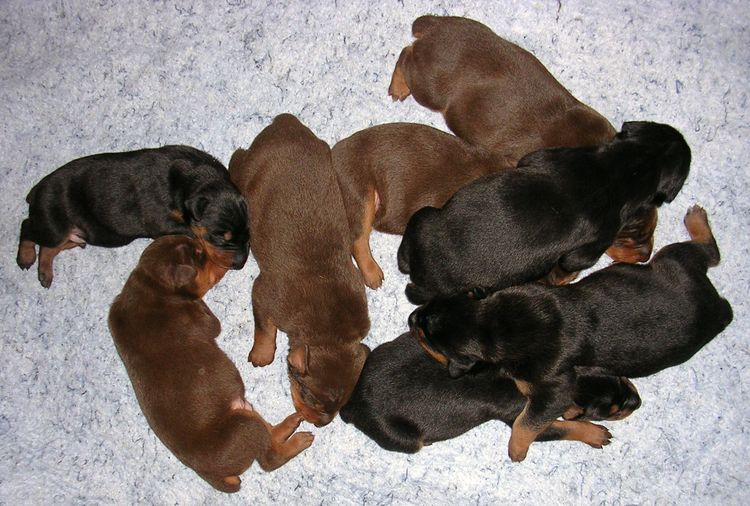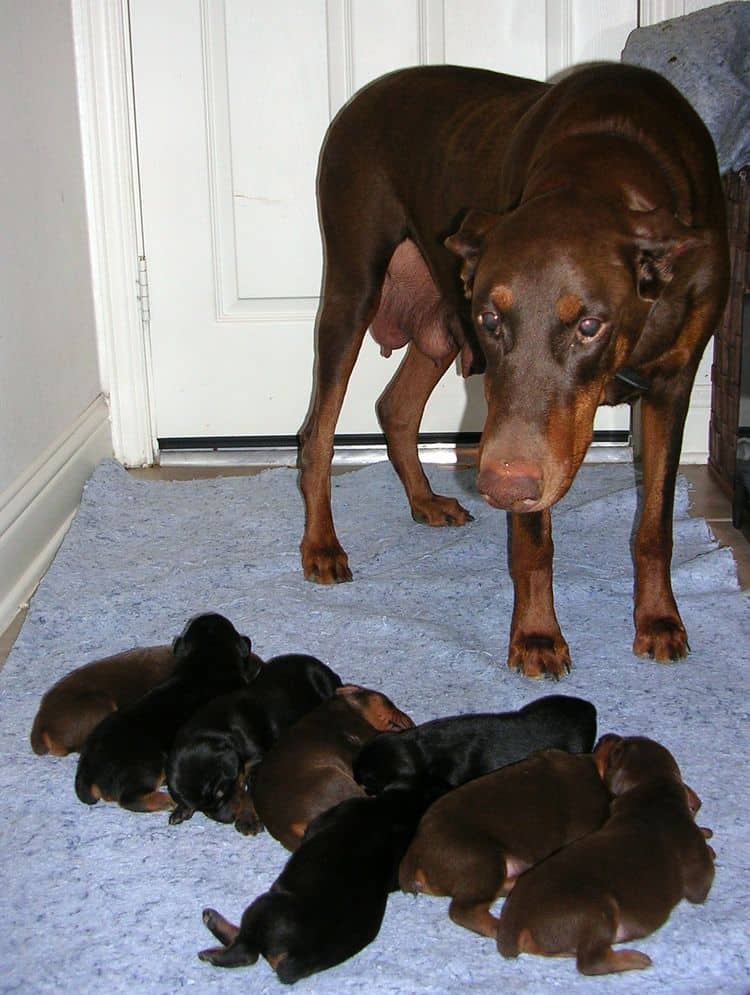 Mom is counting heads .. yep, there's eight, now mom can settle down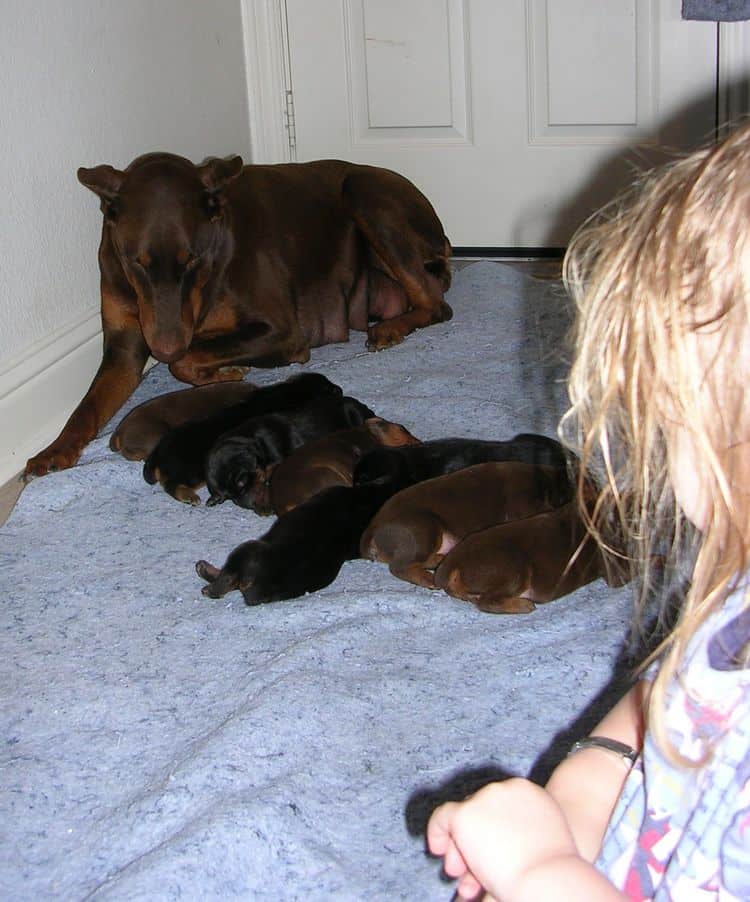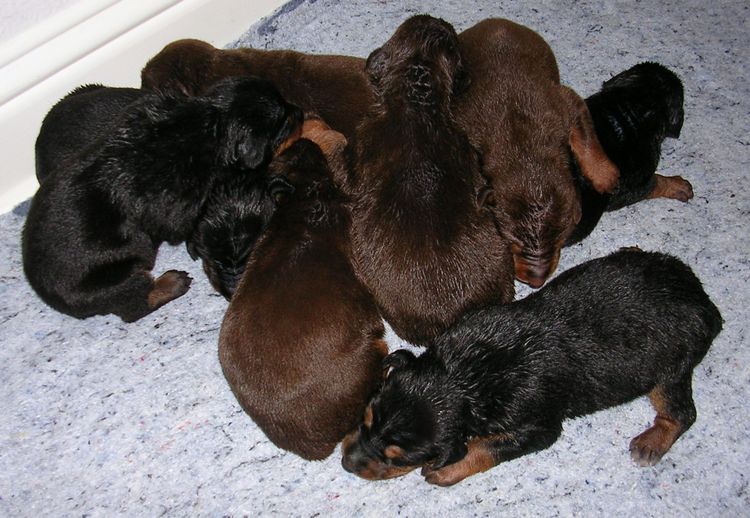 Pups huddle after first bath
They weren't too crazy about the experience and
are truly acting quite pitiful in this picture!



---
Find a New Home for Your Dobe
Doberman Rescue Organizations
All Content Copyright © 2000-2010 GarrettsDobermans.com.
All rights reserved.