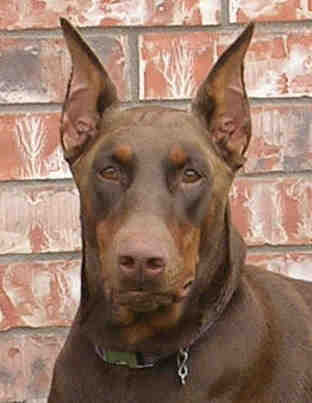 Garretts' Dobermans .com
Welcome to Garretts' Doberman Puppy Site!

Scarlett's 2nd Litter Second Week
---
Second Litter Links - Born April 1, 2006:
Litter's Home Page
First Day
Tail Dock
Food Intro
1st Grass Play
1st Week
2nd Week
3rd Week
4th Week
5th Week
6th Week
7th Week
8th Week (pending)
Development Diary
Sire of this Litter
---
This is a big week -- lots of developmental changes. The eyes are now open and they have begun to hear noise. They are able to walk and then splat .. and then walk and then splat, you get the picture. However, the pups get better at walking every single day. Playfulness is another new change this week. They are growling and trying to chew on each other, even lunge .. which, of course, turns into a roll.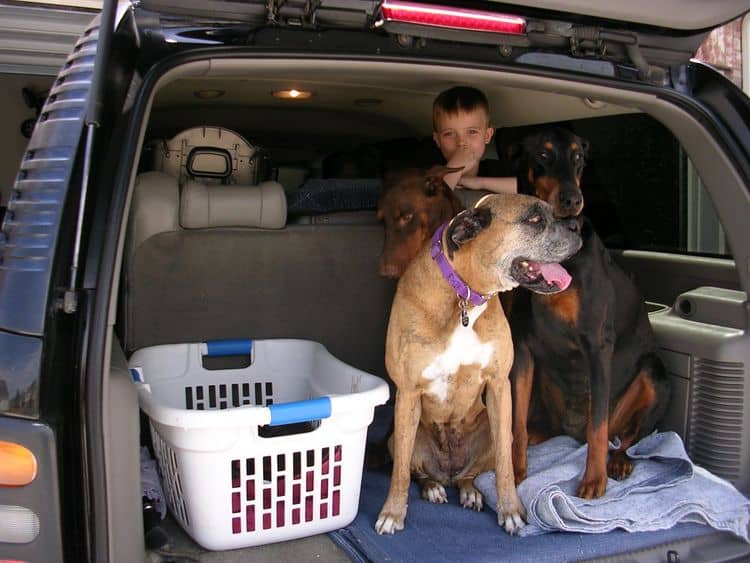 The day before Easter which was also the day the pups turned two
weeks old, we loaded kids, pups and dogs all into the SUV and took
them on an 1 hour and 15 minute trip to the grandparents' house in
Rockwall, Texas. It honestly went very well!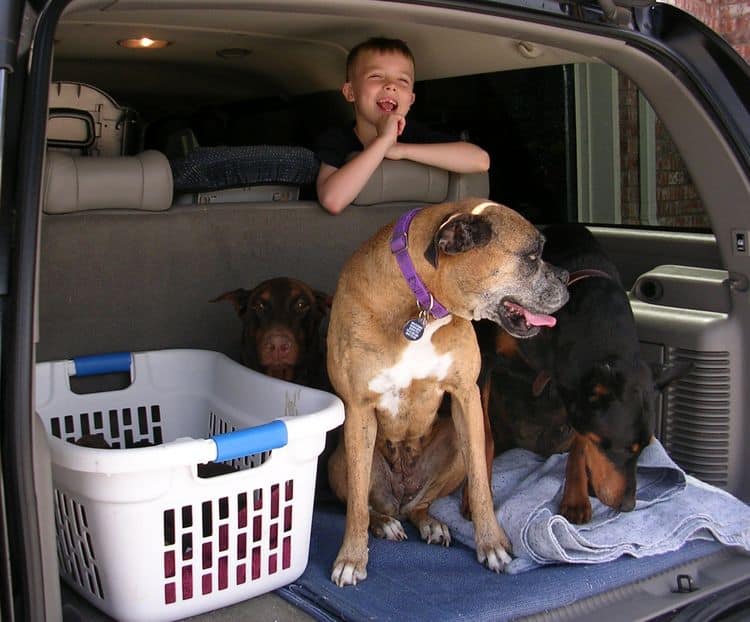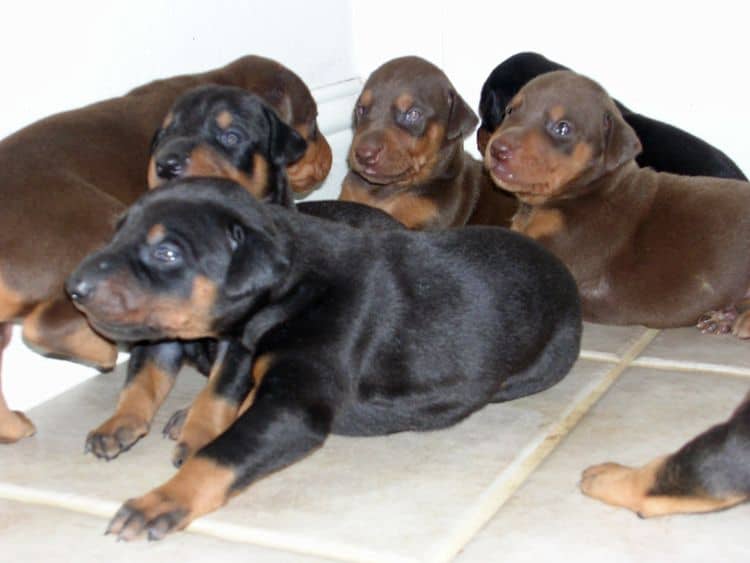 Notice how the pups are now sitting up!
(You can see the one pup on the far left walking.)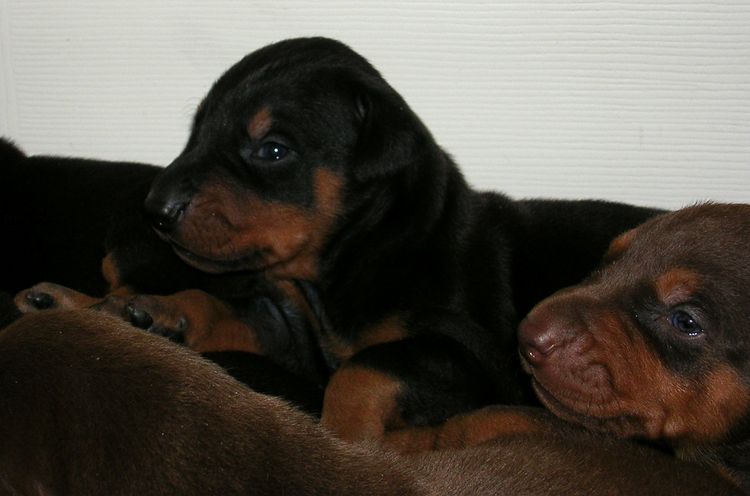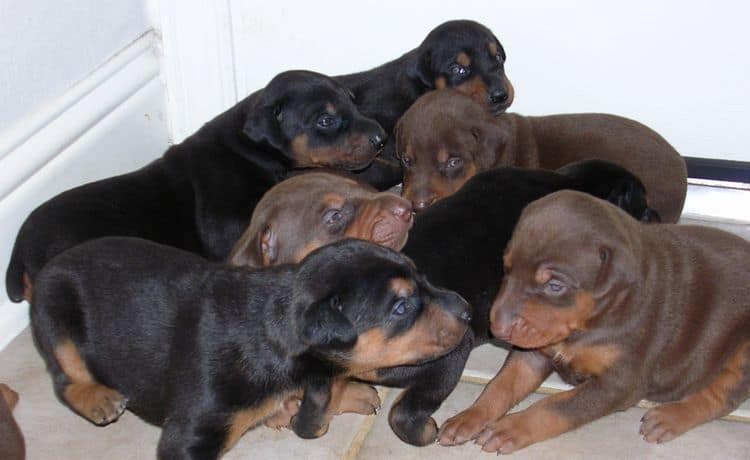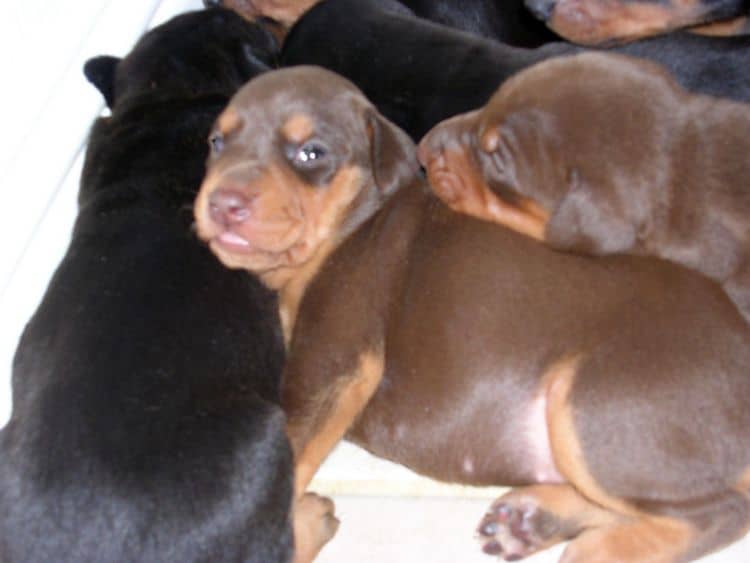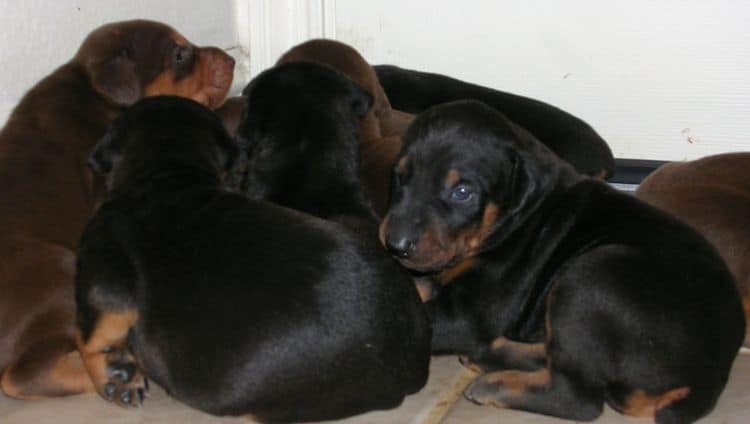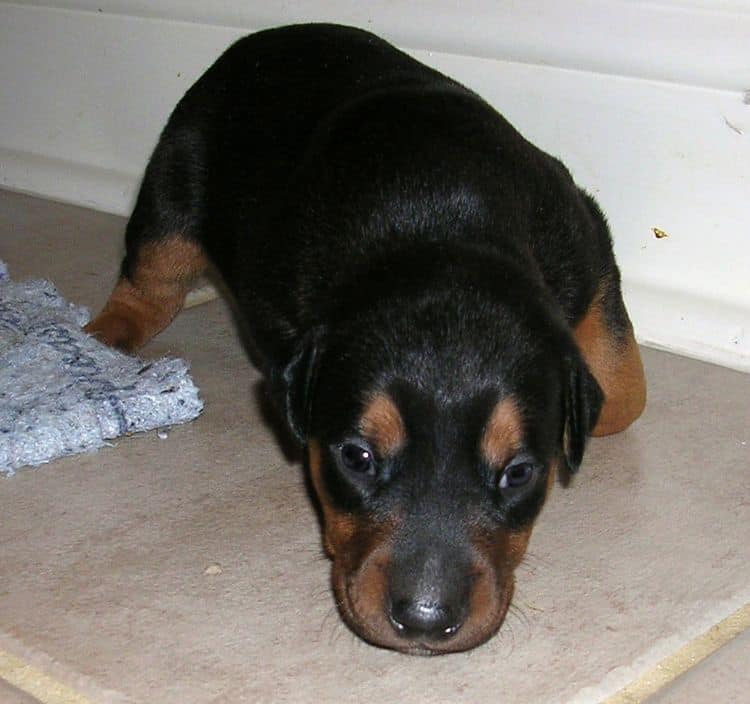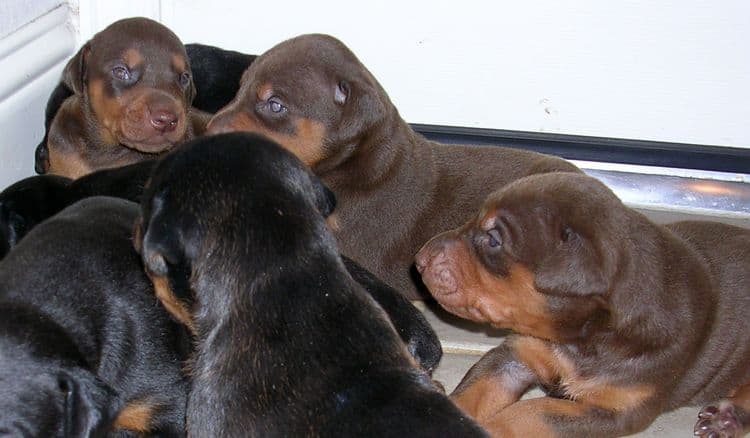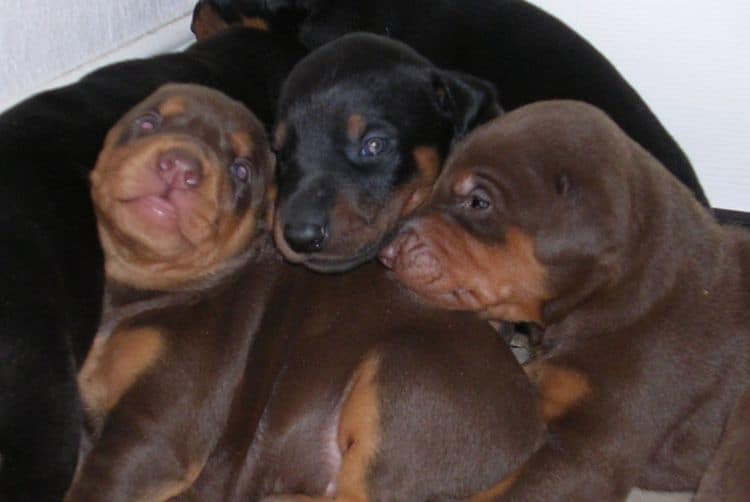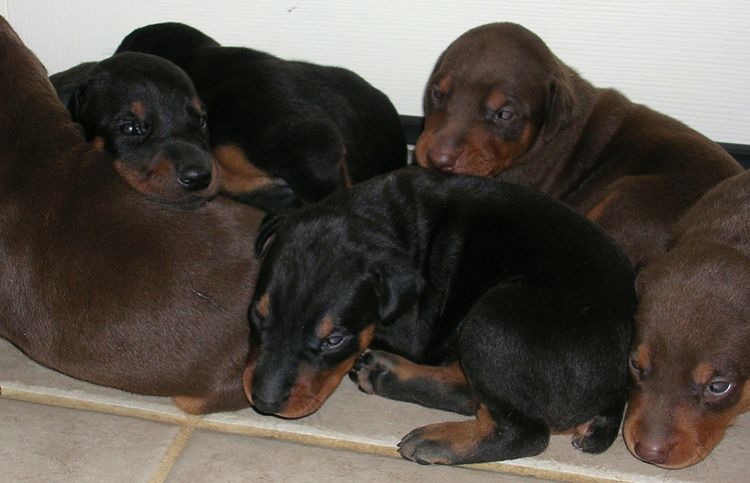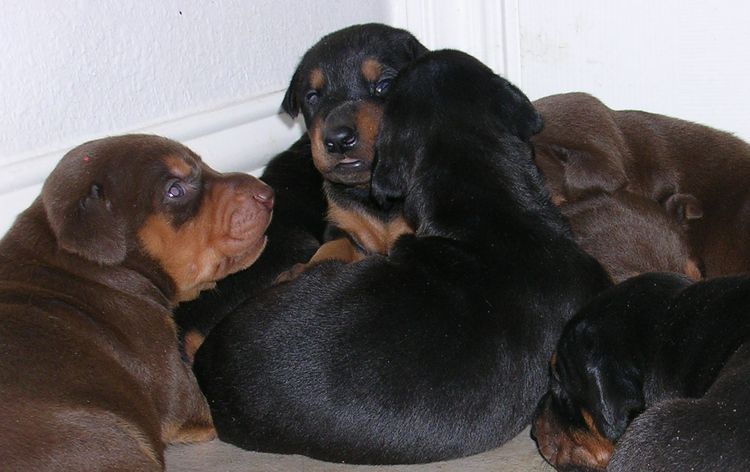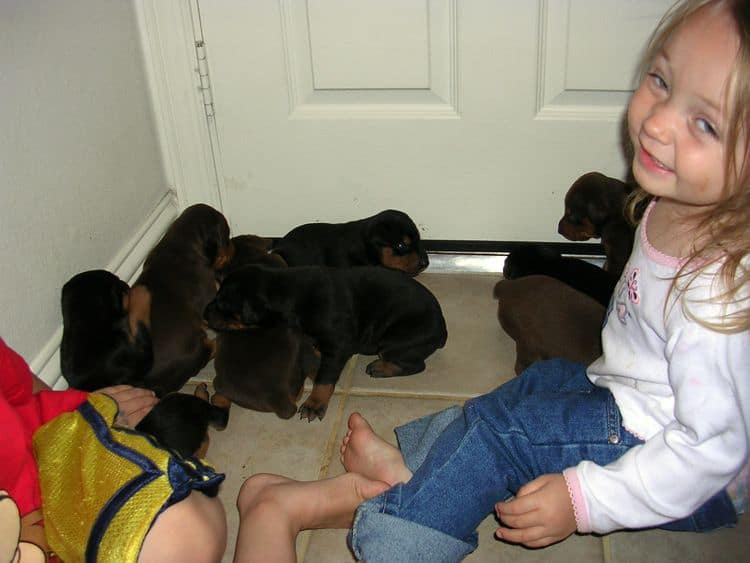 It is hard to even express how fun this experience is for our children!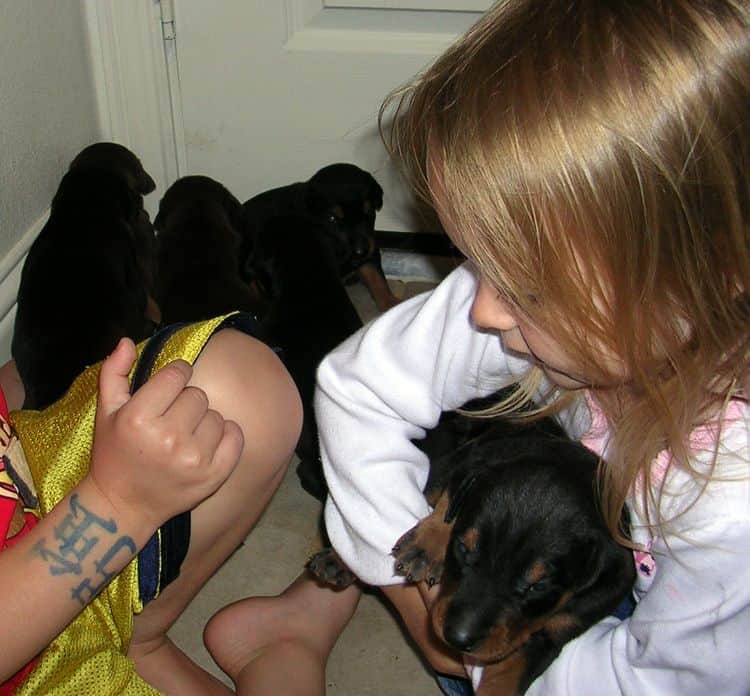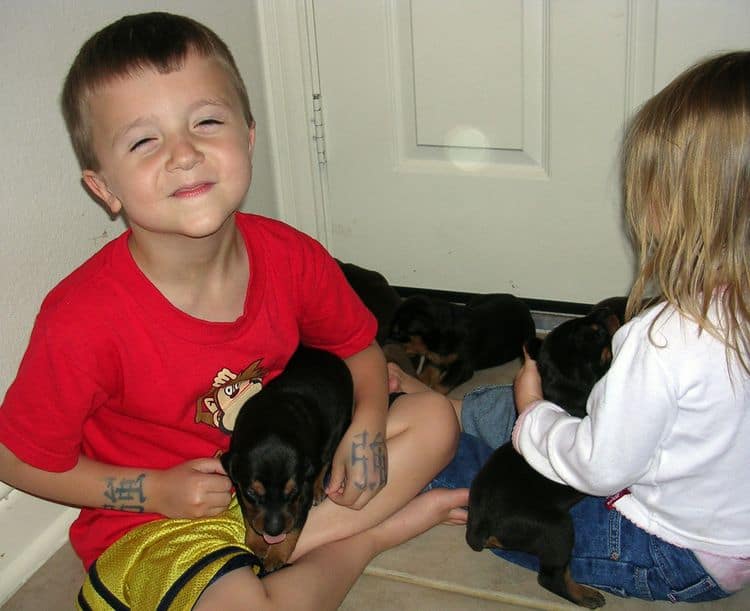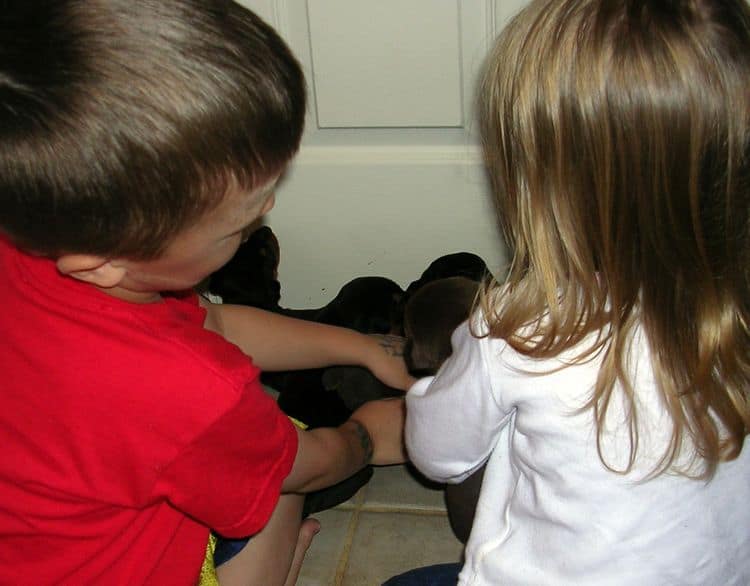 ---
Find a New Home for Your Dobe
Doberman Rescue Organizations
All Content Copyright © 2000-2010 GarrettsDobermans.com.
All rights reserved.