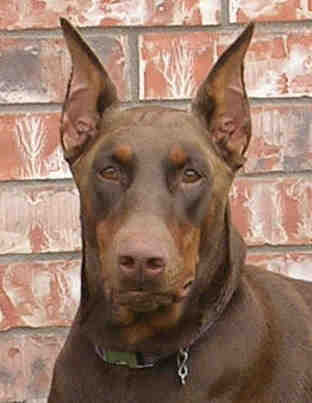 Garretts' Dobermans .com
Welcome to Garretts' Doberman Puppy Site!

Scarlett's 2nd Litter's 5th Week
---
Second Litter Links - Born April 1, 2006:
Litter's Home Page
First Day
Tail Dock
Food Intro
1st Grass Play
1st Week
2nd Week
3rd Week
4th Week
5th Week
6th Week
7th Week (pending)
8th Week (pending)
Development Diary
Sire of this Litter
---
This week has been all about having fun! The pups are very playful at this point in their development. They kind of have three areas of the yard that are considered their "comfort zones". There is a section between the wrought iron fence and stone wall that I have set up for them. They also like the patio and under the trampoline (as seen in the 4th week pics). That last area is kind of being phased out. They seem to be wanting more freedom at this point and the kids love to run around the yard with them.

Evenings and bad weather days are still spent in the pen in the garage .. and you wouldn't believe the fuss they make in the mornings to get out of there! They don't mind going in the pen at night. But in the morning, they want out!!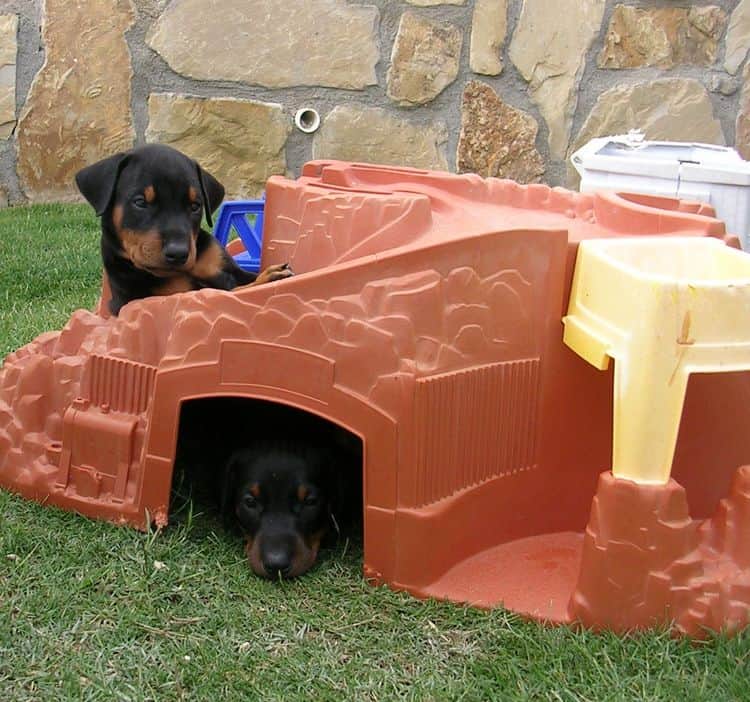 This is by far their absolute favorite toy!
Quite often three of them are found sleeping under it.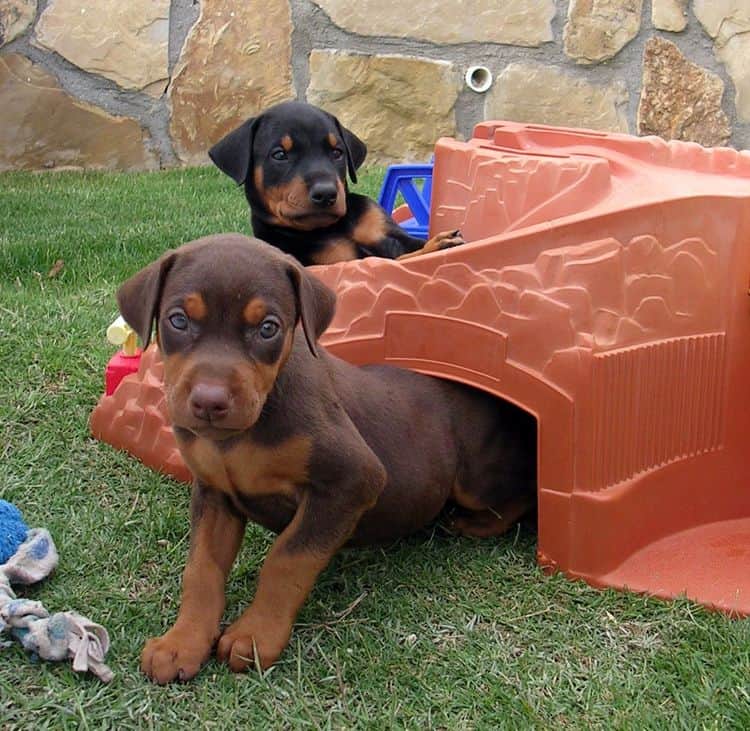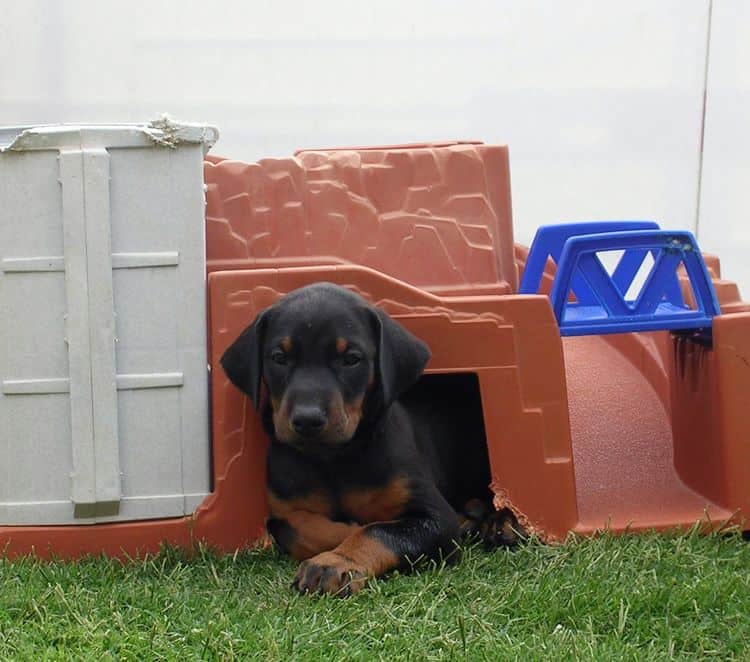 Carmie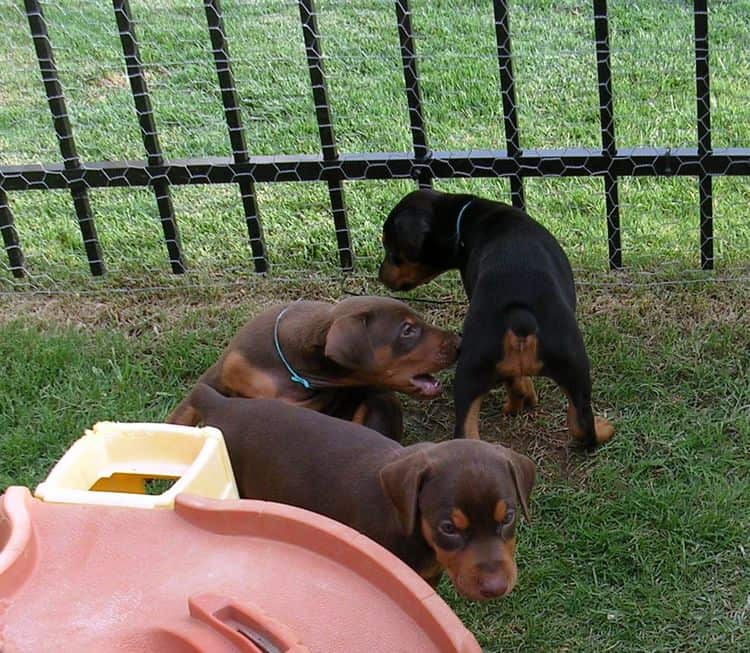 Romeo is about to get Rose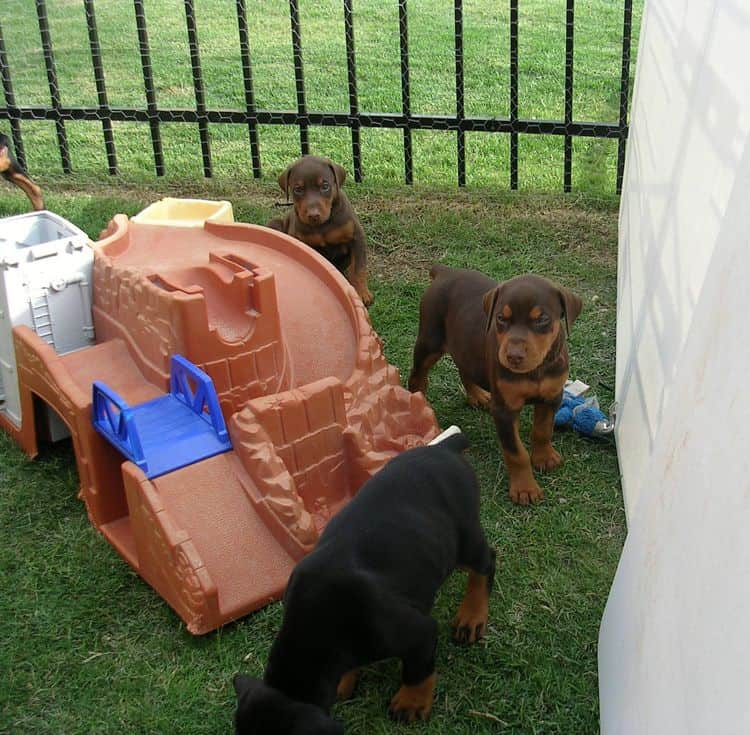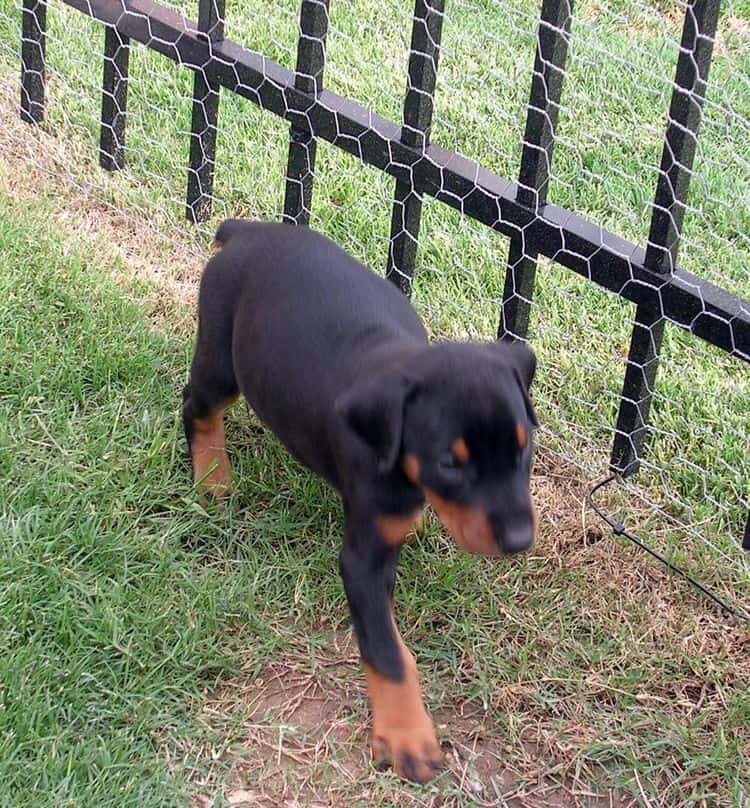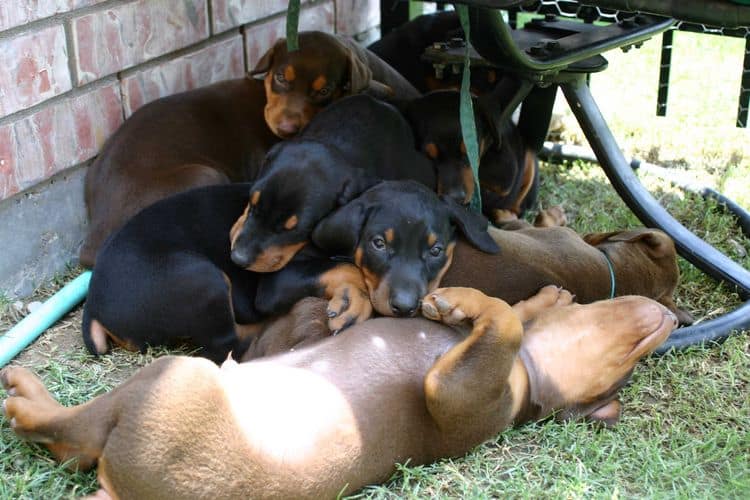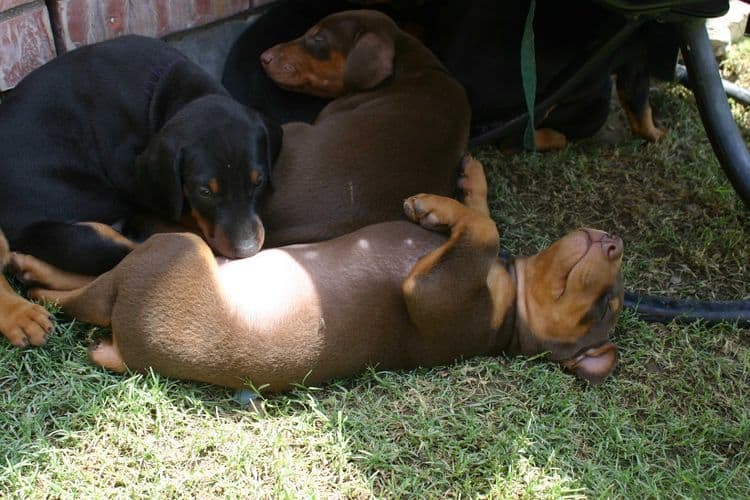 Kindle sleeping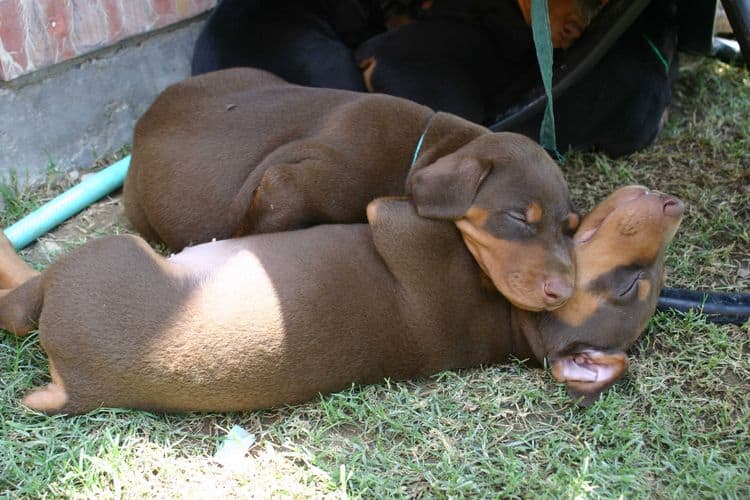 Romeo (top) and Kindle (bottom)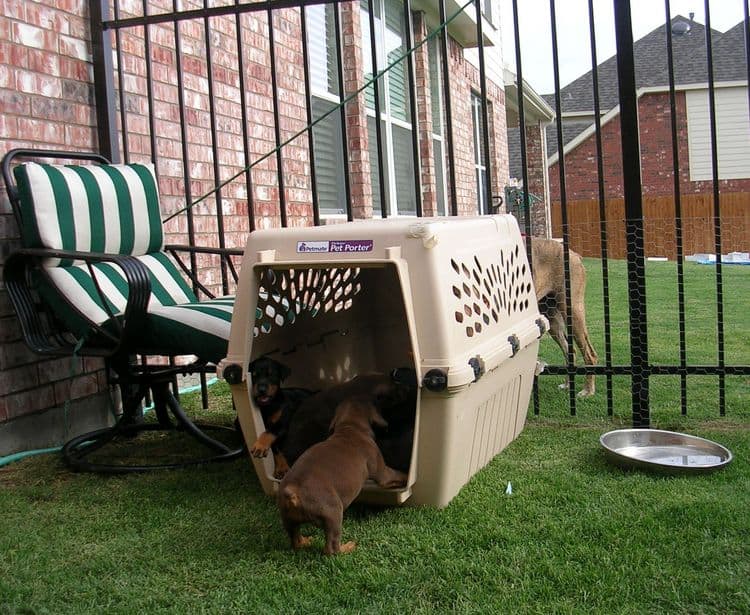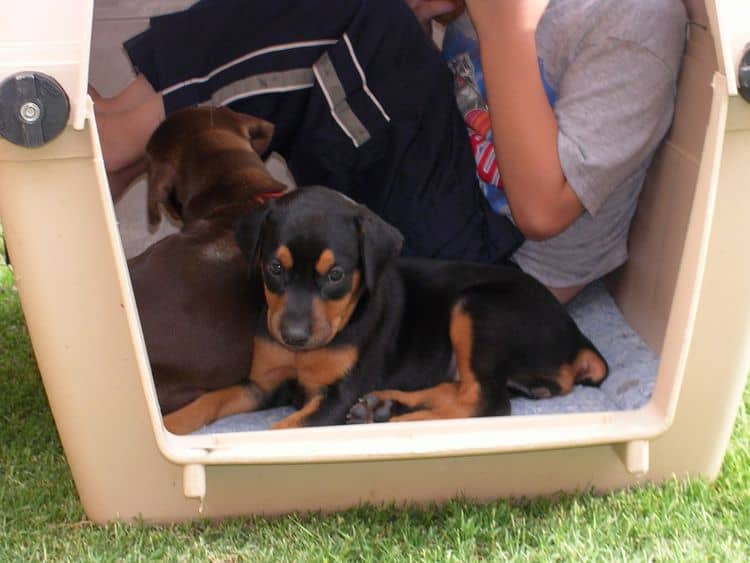 Rose in front and Betty to her left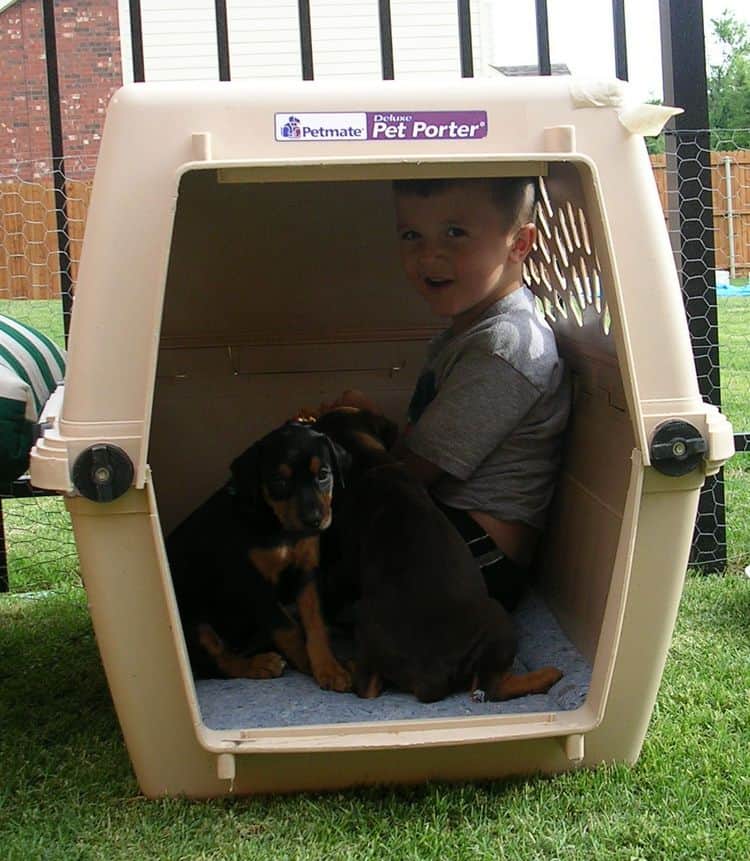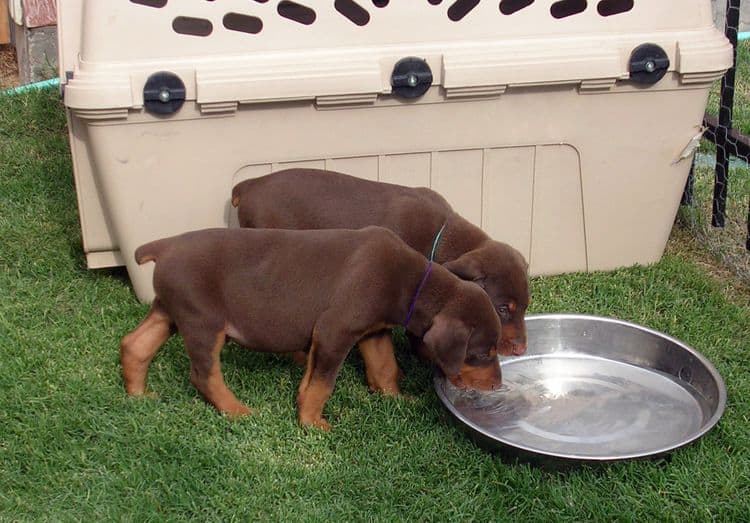 The pups are drinking like the big dogs now!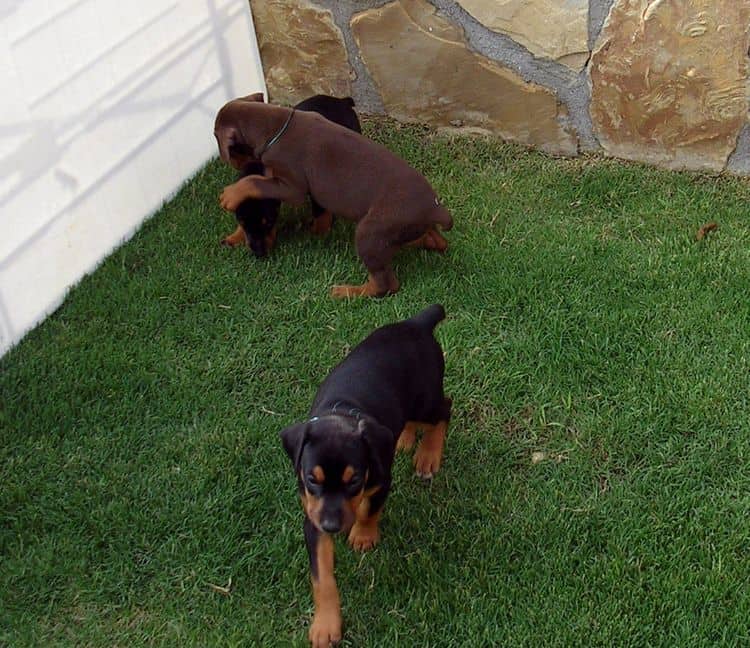 Romeo is the one "attacking".
Cleo is front and center!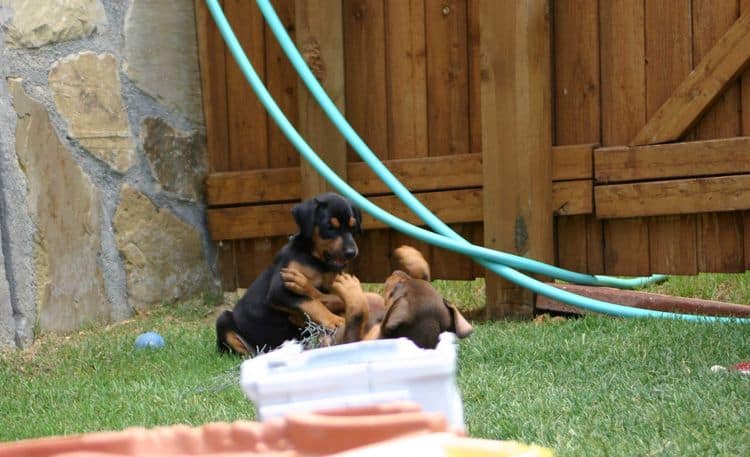 Cleo "attacking" Kindle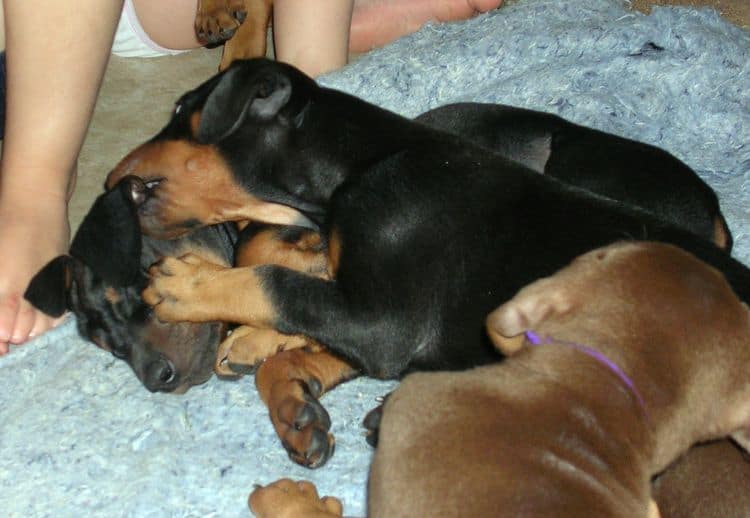 Reb is chewing on one of his sleeping sisters ..
and Kindle is about to join in!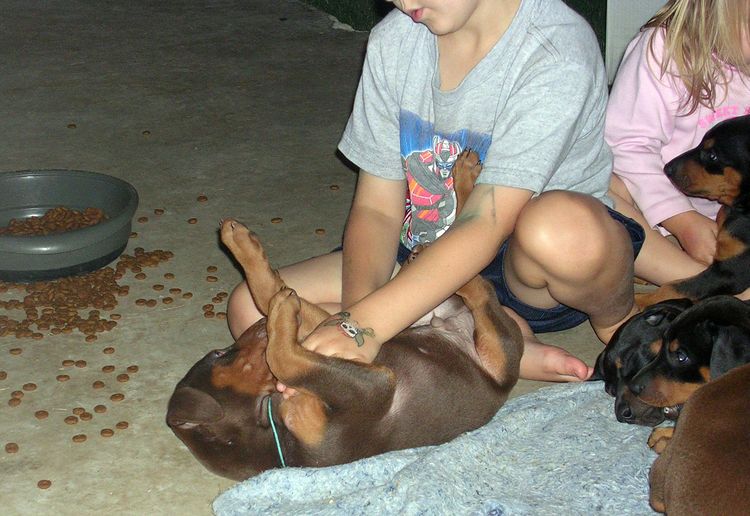 Our son is enjoying some "playtime" with Romeo.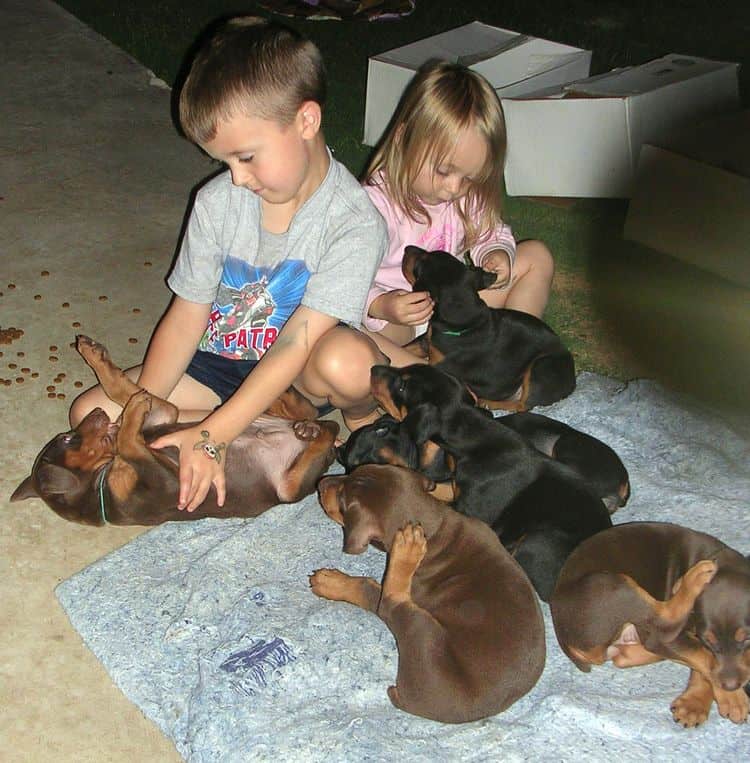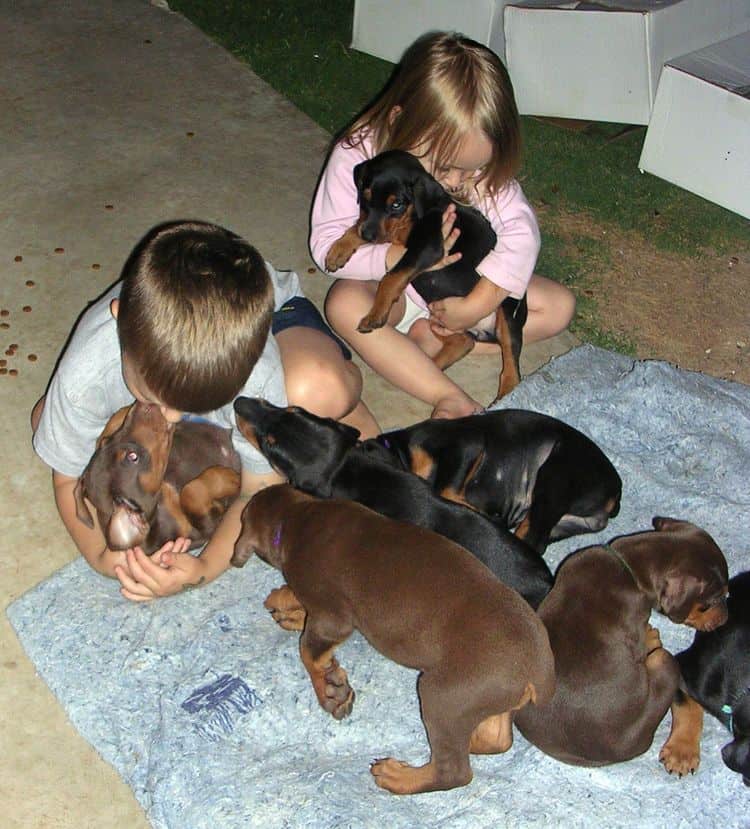 Our evenings are now spent on the patio with the pups ..
and as you can see, it's lots of fun!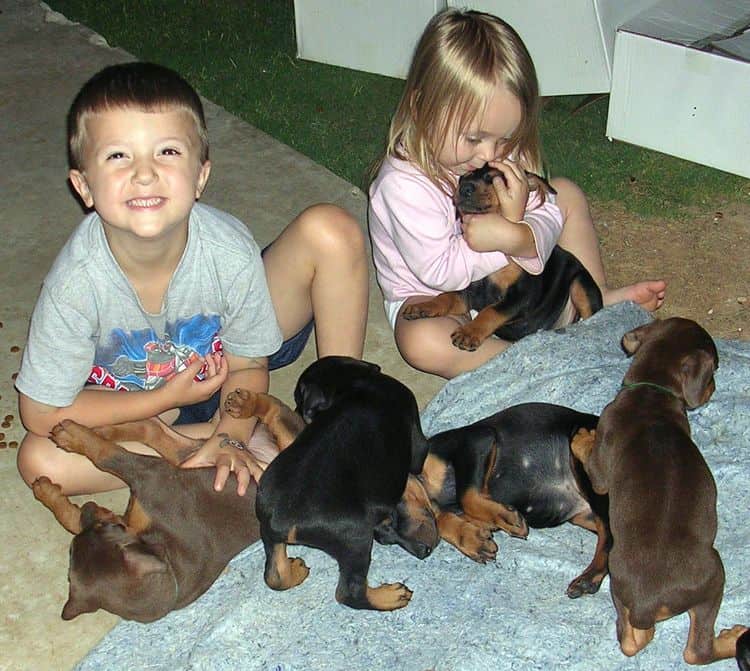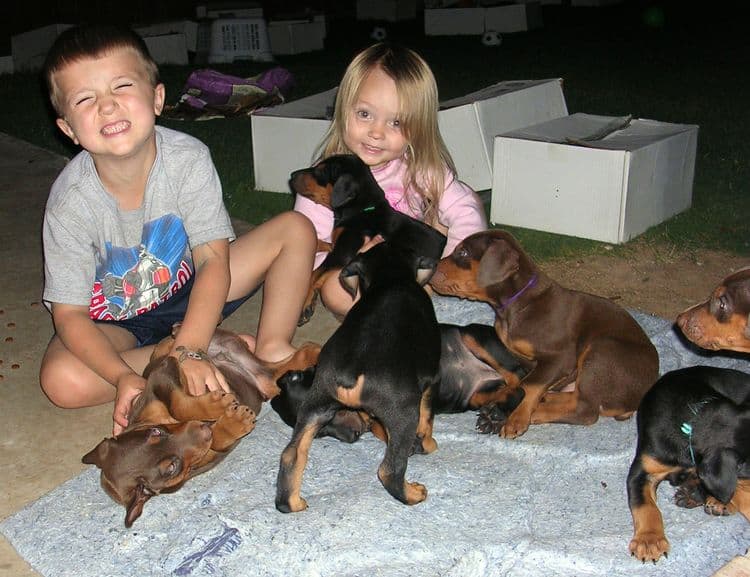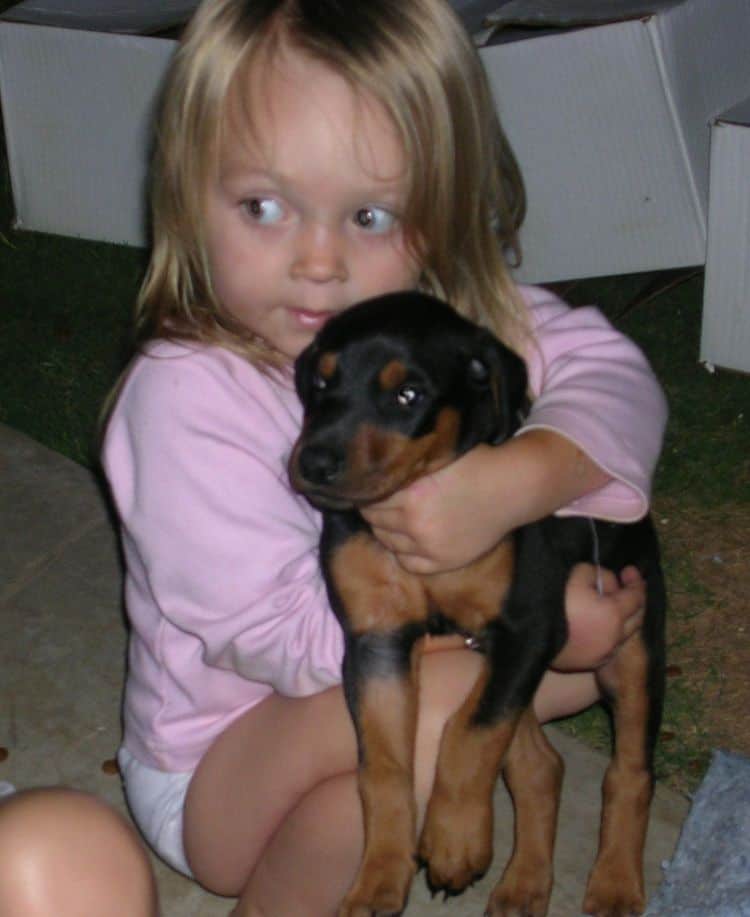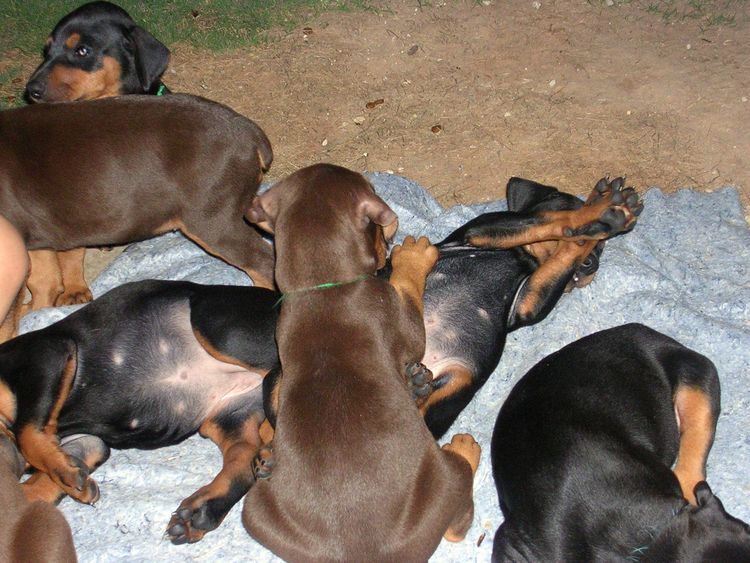 Some are starting to settle down while others
are still wanting to play!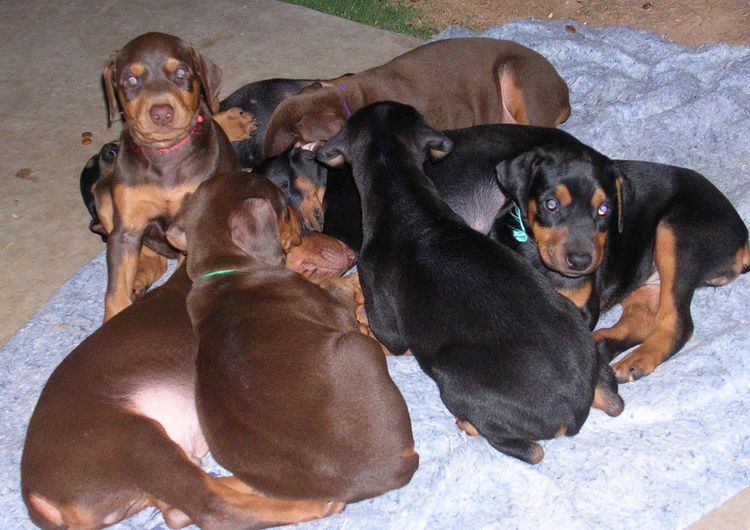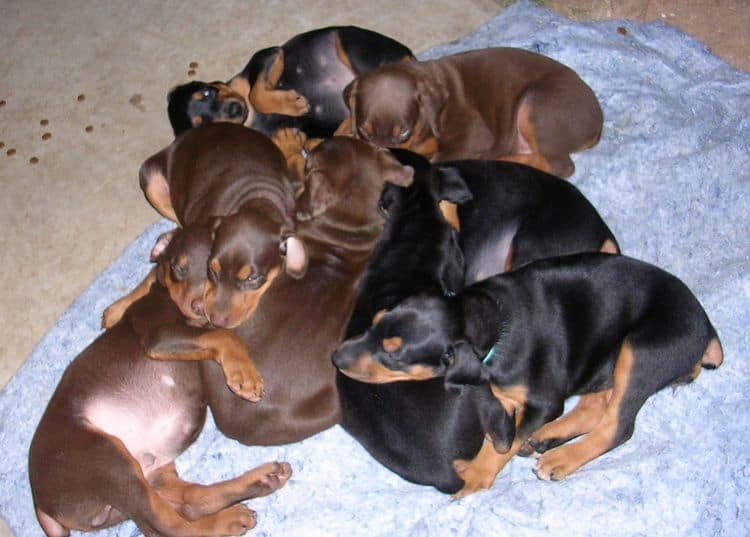 They all finally give it up!
---
Find a New Home for Your Dobe
Doberman Rescue Organizations
All Content Copyright © 2000-2010 GarrettsDobermans.com.
All rights reserved.