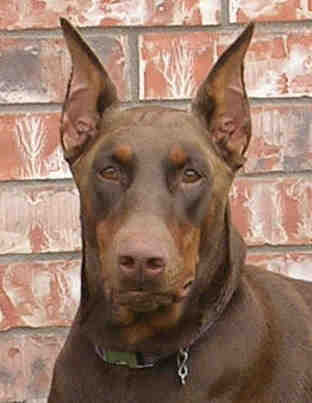 Garretts' Dobermans .com
Welcome to Garretts' Doberman Puppy Site!

Scarlett's 2nd Litter's 6th Week
---
Second Litter Links - Born April 1, 2006:
Litter's Home Page
First Day
Tail Dock
Food Intro
1st Grass Play
1st Week
2nd Week
3rd Week
4th Week
5th Week
6th Week
7th Week (pending)
8th Week (pending)
Development Diary
Sire of this Litter
---
Fun, fun, fun! These pups just like to play! Their favorite toys have been rope bones and old hand towels .. both easy to carry around. They literally strut their stuff when in the playful mood. It's really funny to watch! And, they love to pounce at each other. The side of our patio has a slope down into the yard. The pups love to get on the edge of the patio there and wait for an unsuspecting sibling to come walking by .. the pup on the patio looks like a well skilled lion pouncing on its prey .. and then they both just go rolling down the slope!

This week started off spending most of the day running around the yard if we were out and then over on the side part of the yard. But, as always happens, they figured their way out of that and are now up on the patio with full access to the yard whenever they want. It is interesting to witness, but once the pups are able to "get out" on their own, they are developmentally ready to roam the yard as they please.

The patio is their favorite spot, I am guessing, because it is where they see us coming and going. Then, at night the puppies have been put in the garage pen set up. They are always willing to go in AT NIGHT ONLY. (We had a really hot day this week and they didn't like going in during the day, not one bit!)

In the mornings, around 7:00 or 8:00 the pups start hollaring for me to put them out. They definitely have a routine and like it!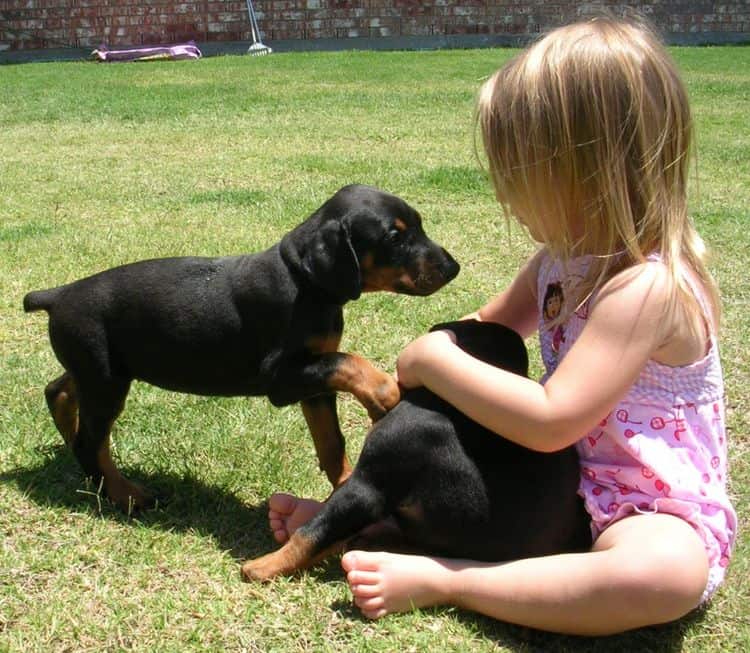 Carmie coming up to our daughter; Reb's in her lap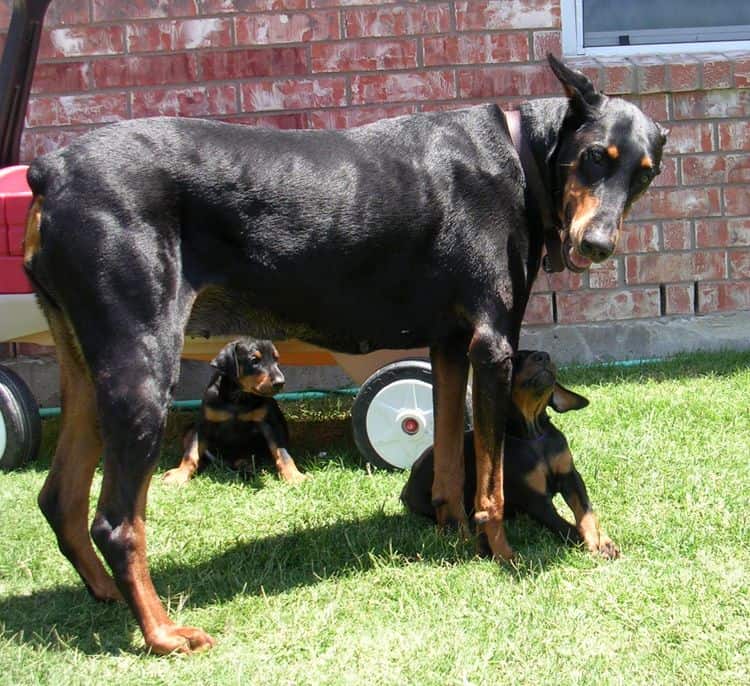 Carmie begging for Grandmother's attention
Reb is in the back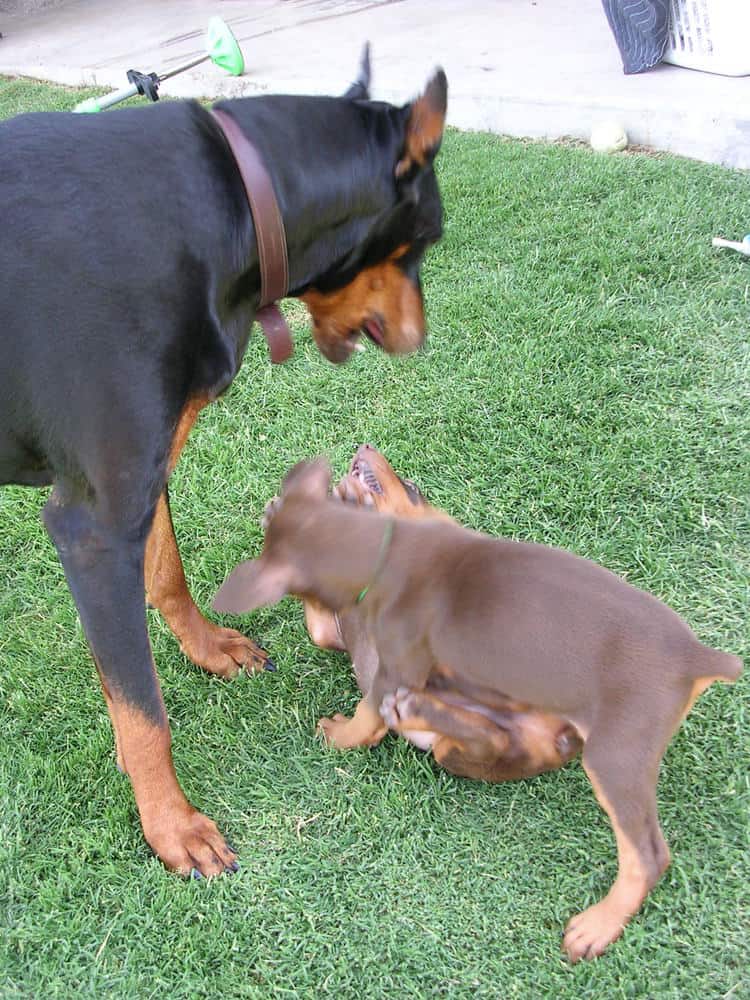 Grandmother LOVES this age because they can play with her now!
Kelley's girl (top) is attacking Kindle (bottom)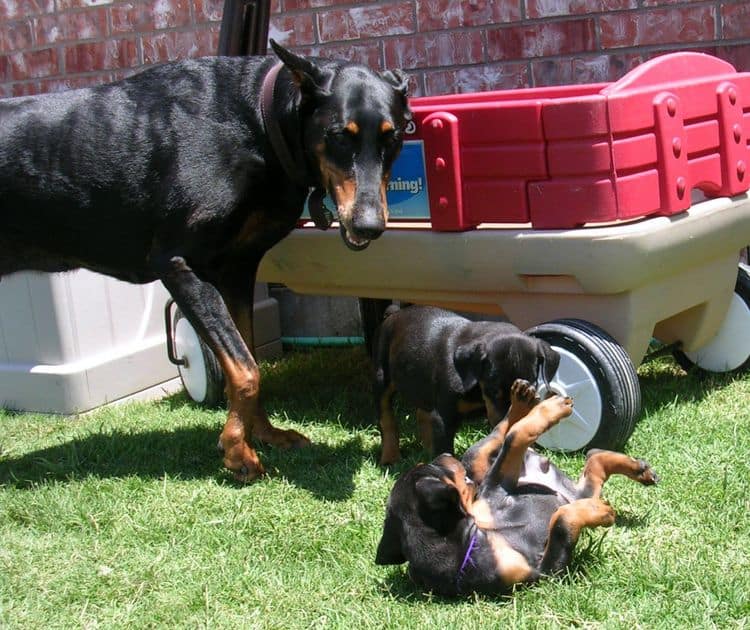 On her back is Carmie, Reb is on the attack!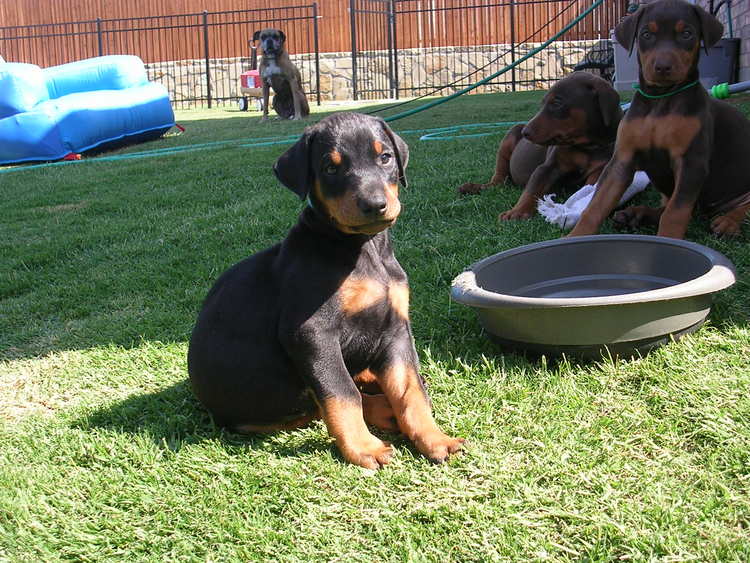 Reb upfront; Emmie to the right with Romeo behind her
(Our Boxer's in the background)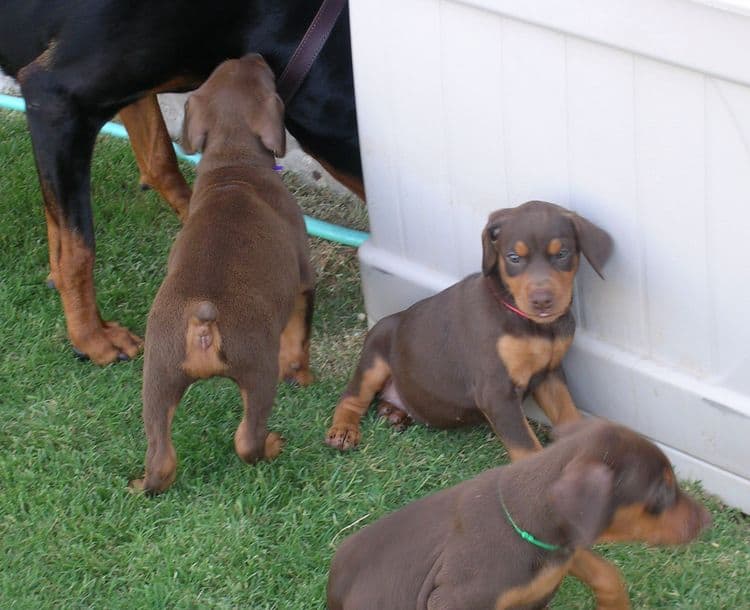 Kindle checking out Grandmother & Betty up against box; Emmie upfront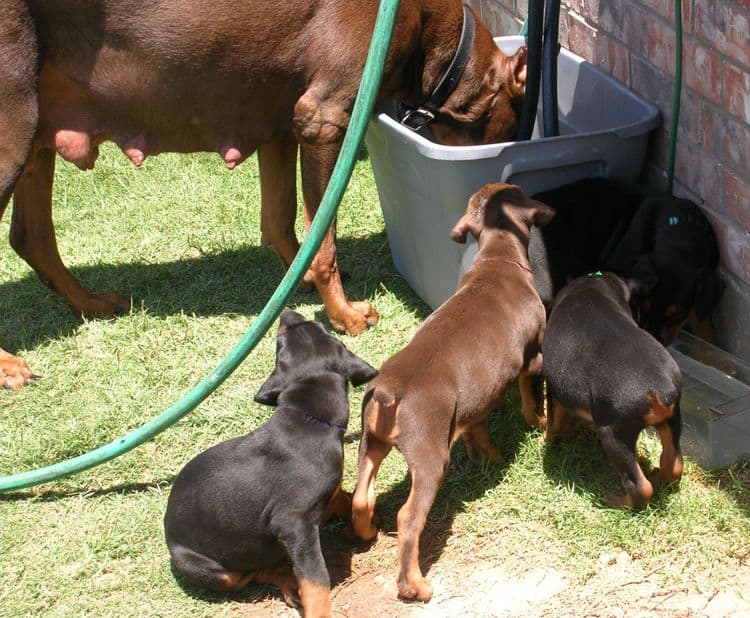 The pups feel "big" now. Their drinking water is kept next to mom's.
(There, of course, is not much depth to mom's water level ..
just in case. Yes, the pups have attempted to climb in.
That is until their water was put next to mom's.)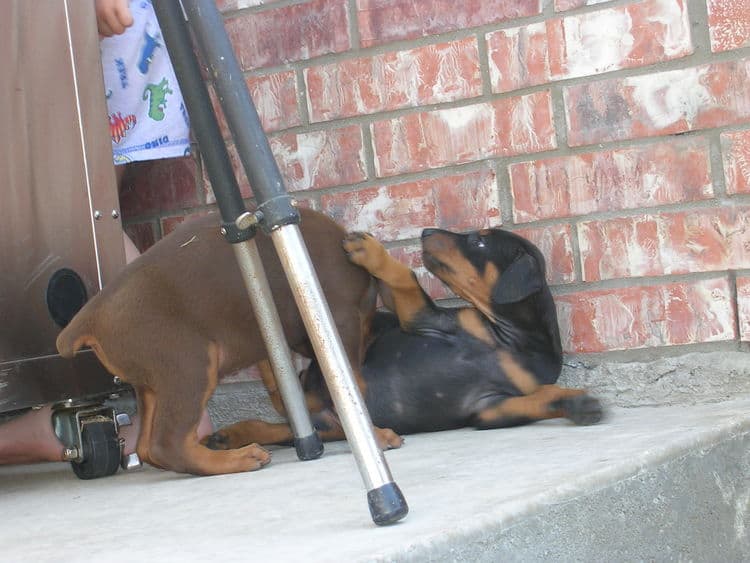 Kindle attacking Reb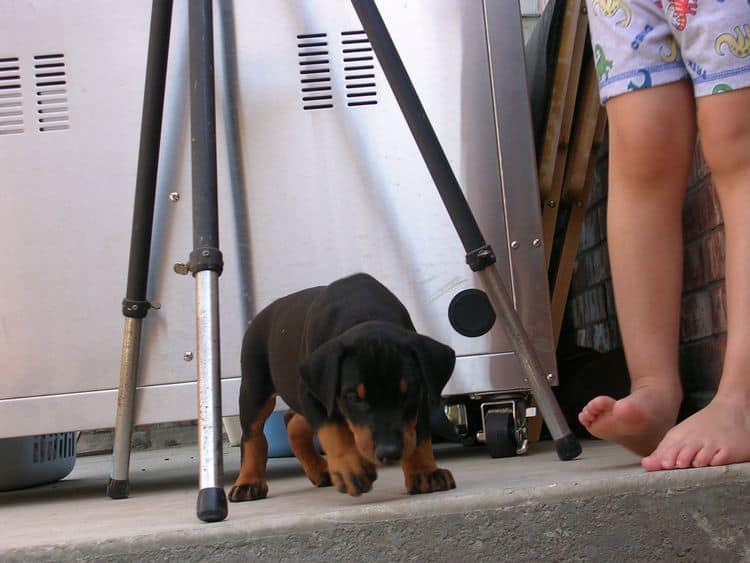 Reb demonstrating how the pups "stalk" each other before the "pounce"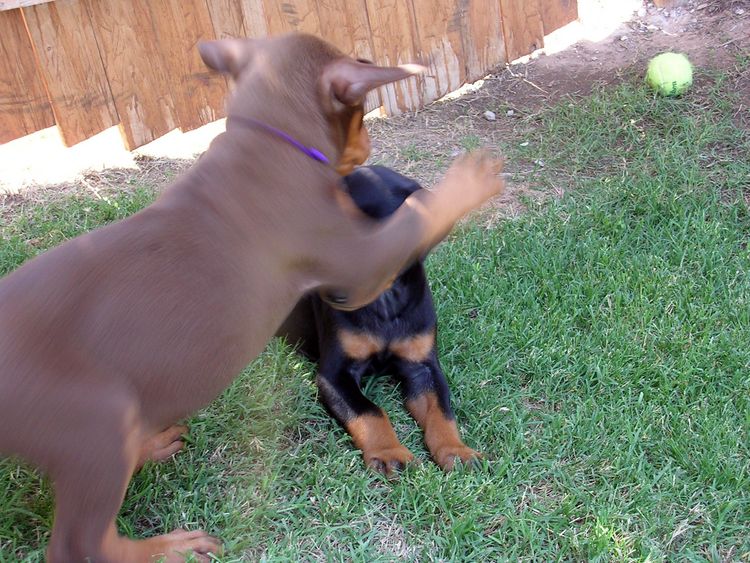 Kindle getting back Reb after getting pounced by him!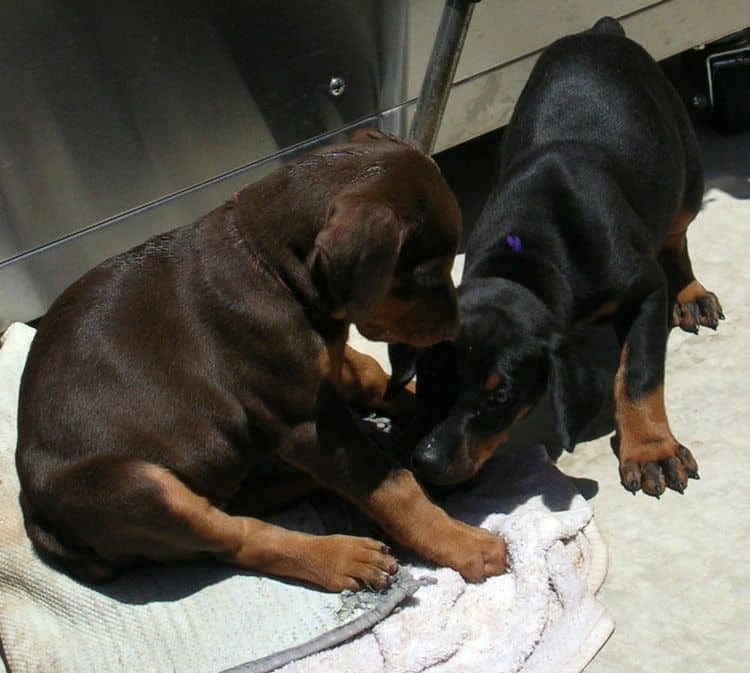 Kindle and Carmie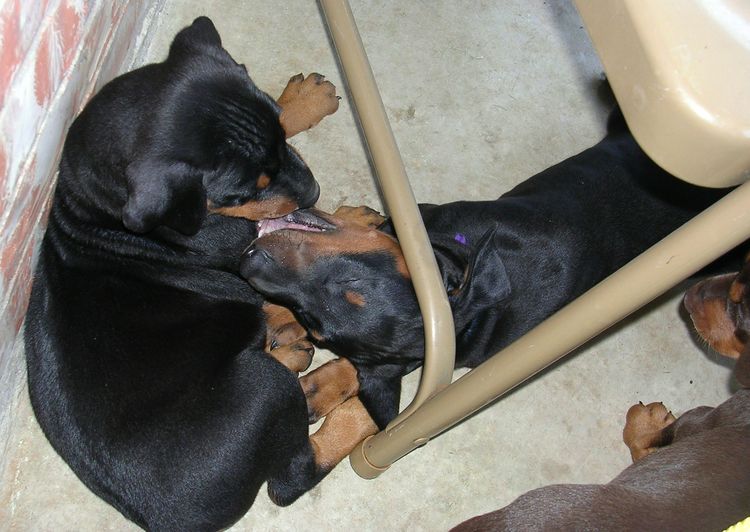 Reb and Kindle at play; Emmie is observing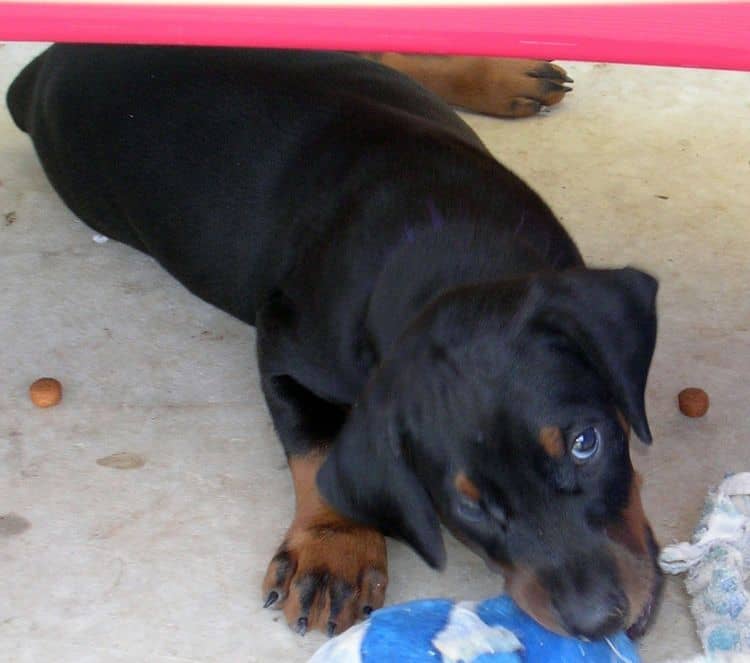 Carmie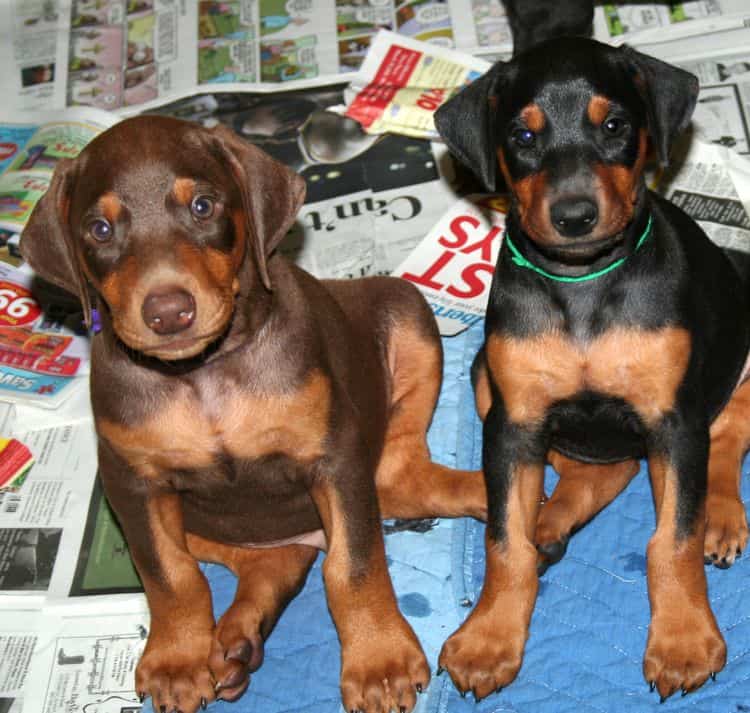 At night, the pups get put in the garage pen.
They know the routine and know what to expect.
Pictured Kindle (left) and Rose (right)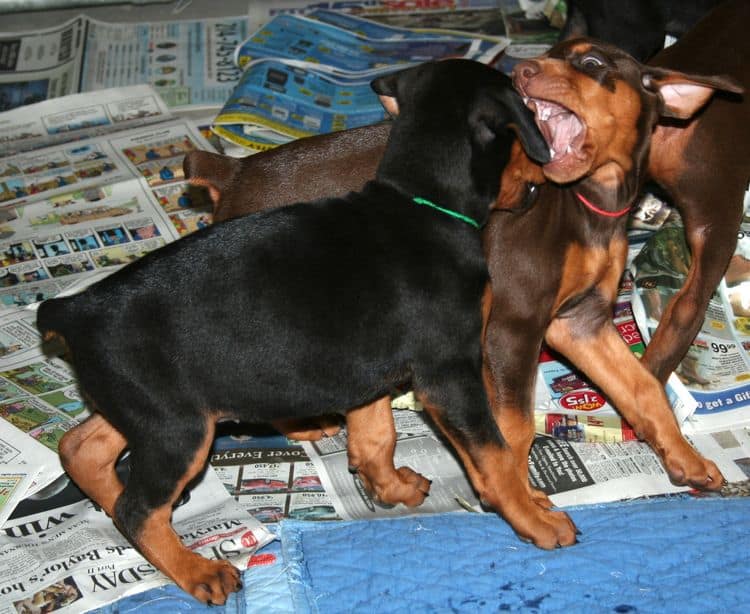 Before the pups settle down for the night, they have
about a half hour of rough play! Here, Rose and Betty horse around.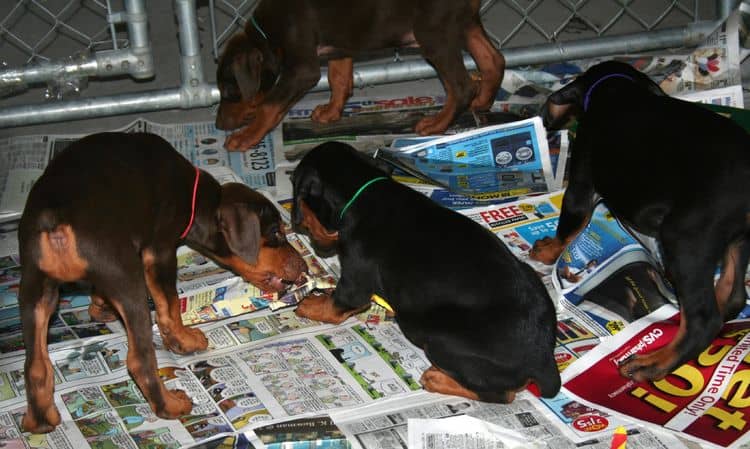 Left to right: Betty, Rose, Carmie
Romeo is in the back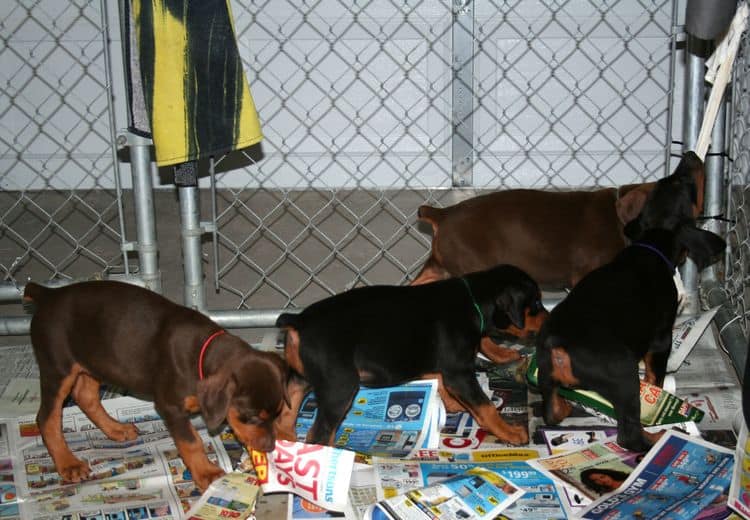 The pups like to tear up the newspaper, pull the hanging
rags, chew on each other .. everything is fair game!
Betty (L), Rose (middle), Romeo & Carmie tugging the rag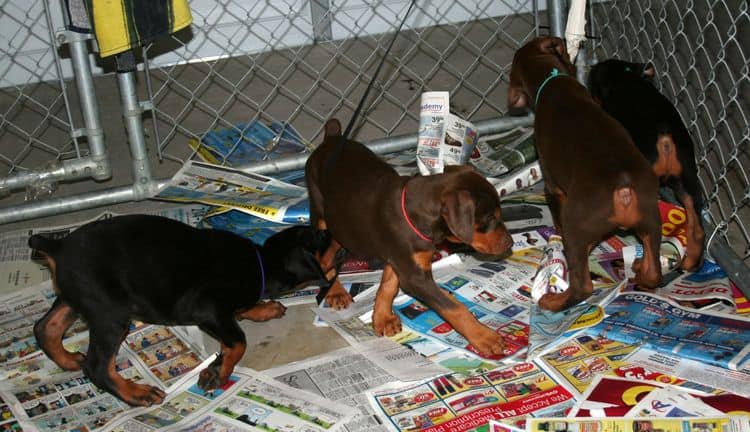 Left to right: Carmie, Betty, Romeo & Rose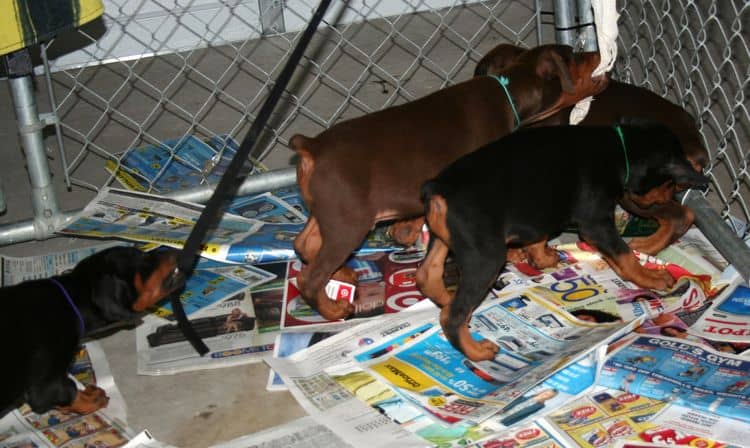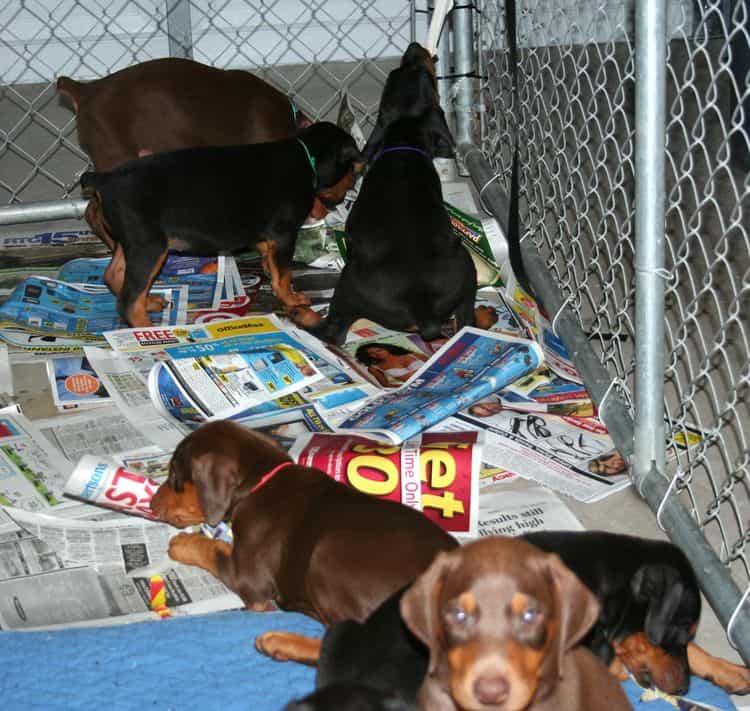 Front: Kindle, Reb, Betty; Back: Carmie, Rose, Romeo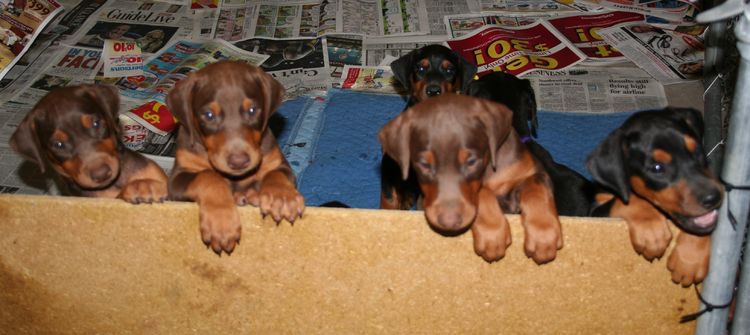 This is the picture I see every night before
I say goodnight to the little rascals!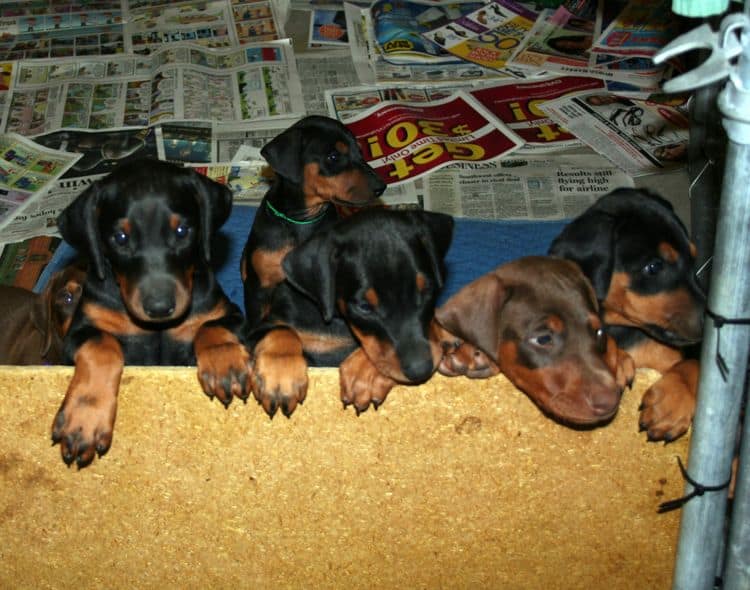 ---
Find a New Home for Your Dobe
Doberman Rescue Organizations
All Content Copyright © 2000-2010 GarrettsDobermans.com.
All rights reserved.