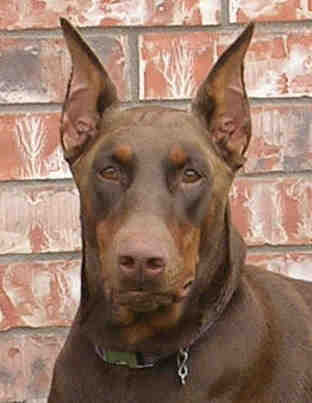 Garretts' Dobermans .com
Welcome to Garretts' Doberman Puppy Site!

Scarlett's 2nd Litter's 7th Week
---
Second Litter Links - Born April 1, 2006:
Litter's Home Page
First Day
Tail Dock
Food Intro
1st Grass Play
1st Week
2nd Week
3rd Week
4th Week
5th Week
6th Week
7th Week
8th Week (pending)
Development Diary
Sire of this Litter
---
Four pups went home this past weekend .. just as soon as they turned 7 weeks. The remaining four have had lots of fun this week. However, to my disliking, they started hanging out and sleeping under our shed in the corner of the yard. They started sleeping under it. It would seem fine except they started showing signs of ant bites. Well, we have boarded it up now and no more of that "fun".

Other than that, the remaining four have been eating in the morning then playing hard until the heat hits late afternoon. They eat again in the evening and have another really good play session. We go to bed late so the pups are able to enjoy the cool evening for quite awhile before they have to go to "bed".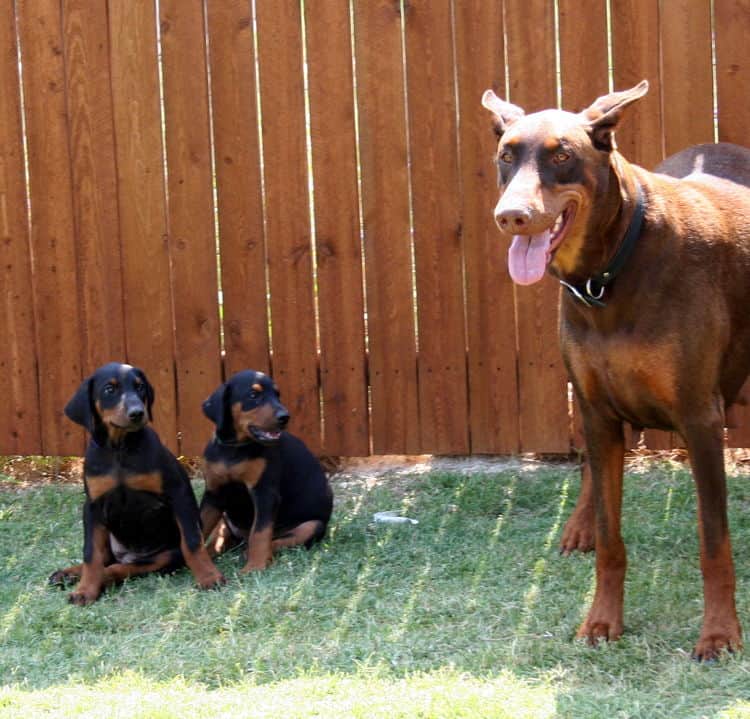 Hangin' out with mom!
Left: Reb; Right: Rose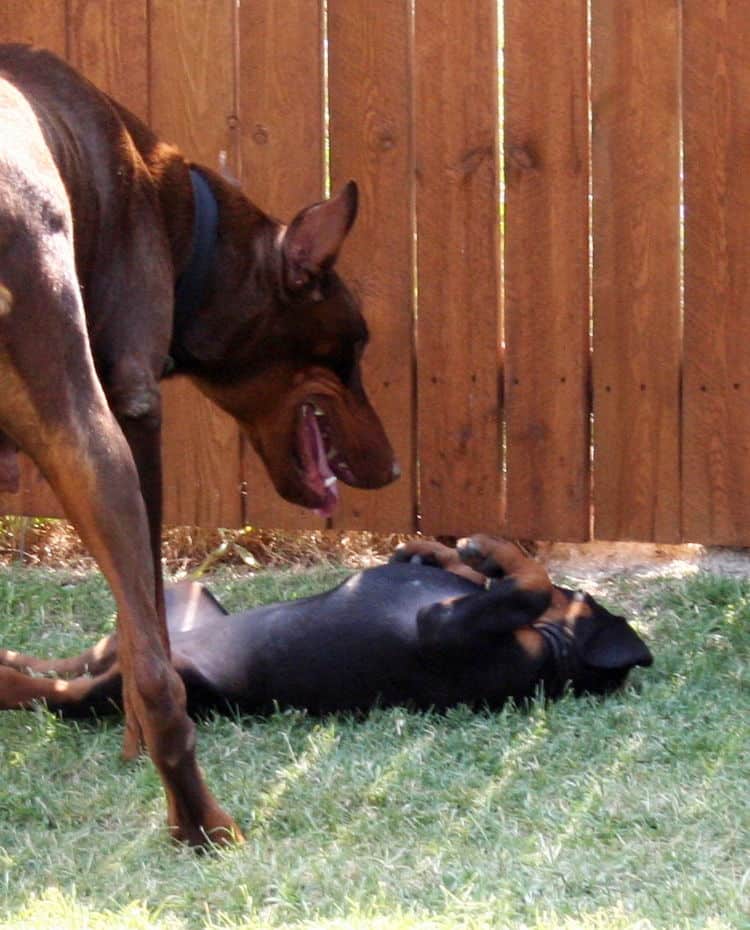 Carmie belly up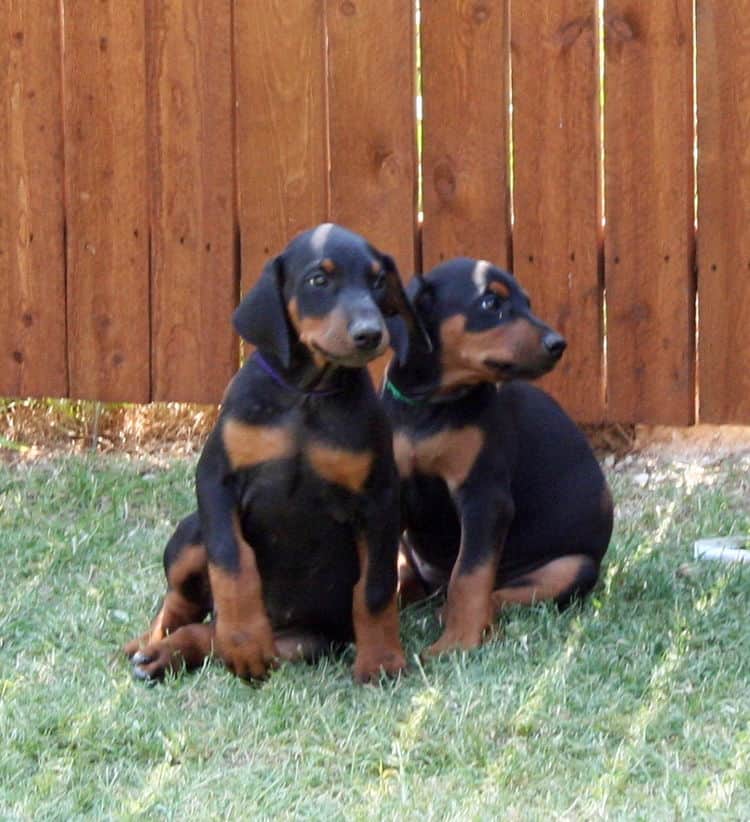 Carmie (L) and Rose (R)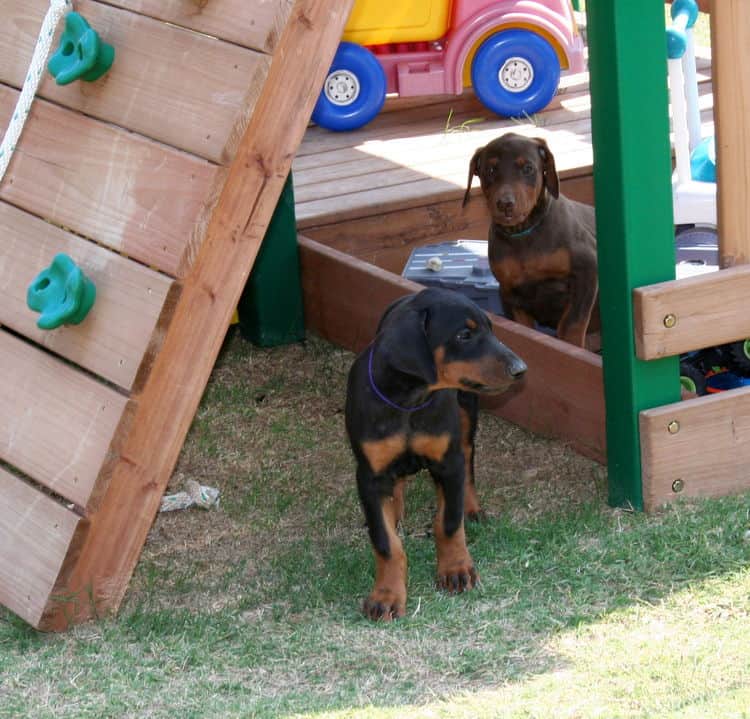 Carmie (front) and Romeo (back)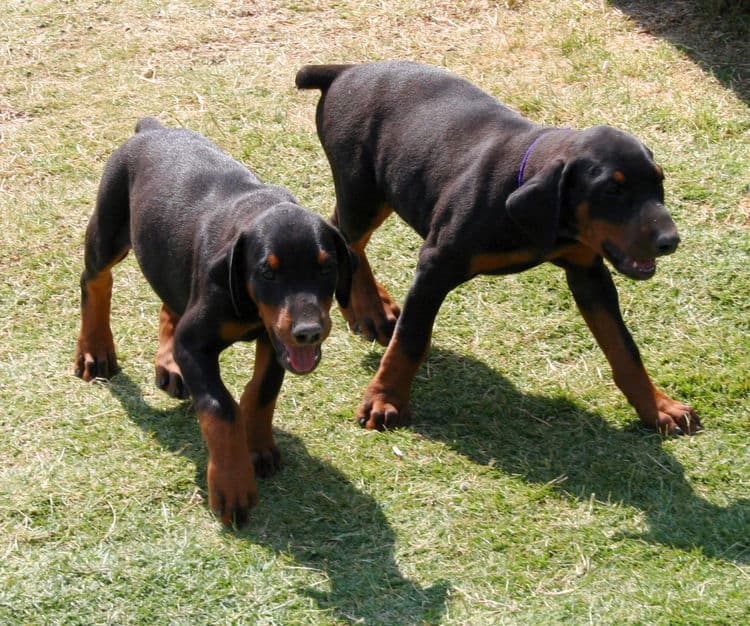 Reb (L) and Carmie (R)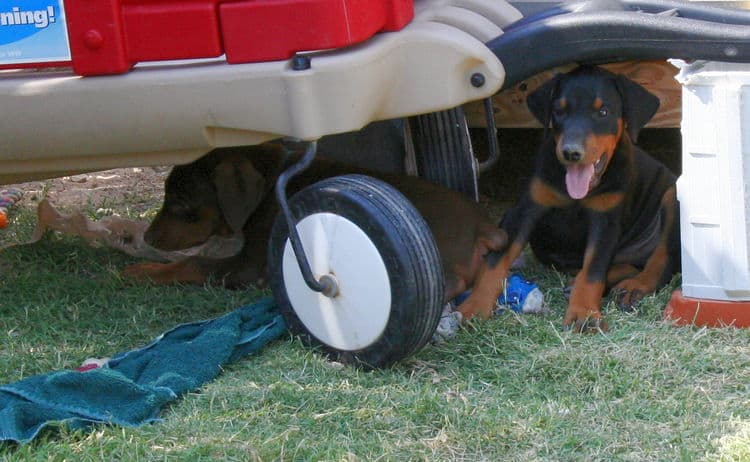 Romeo (L) and Reb (R)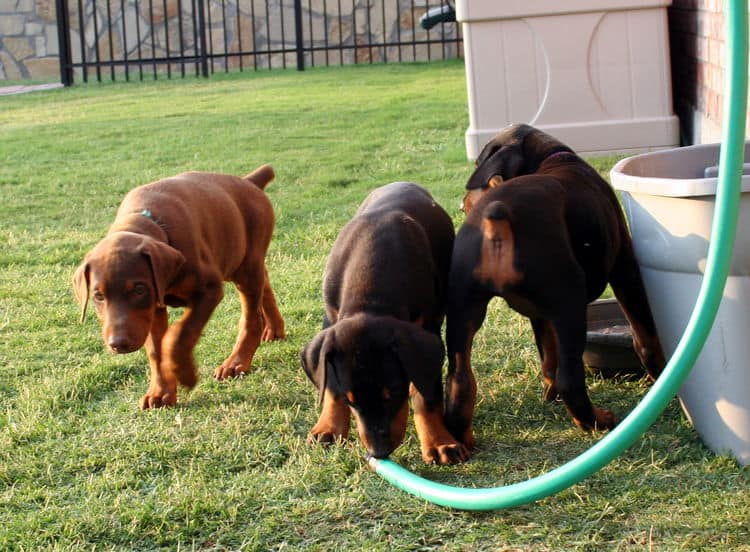 Left to Right: Romeo, Reb, Carmie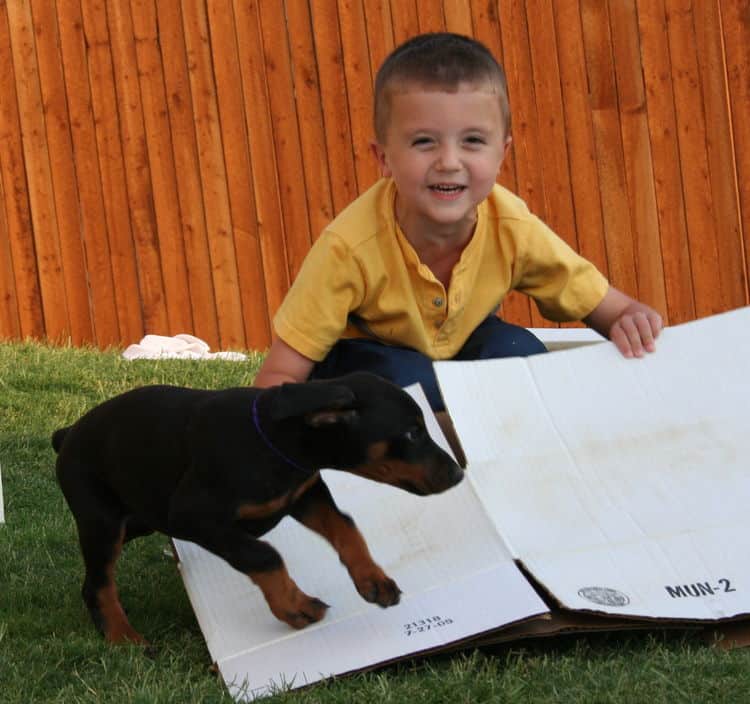 Carmie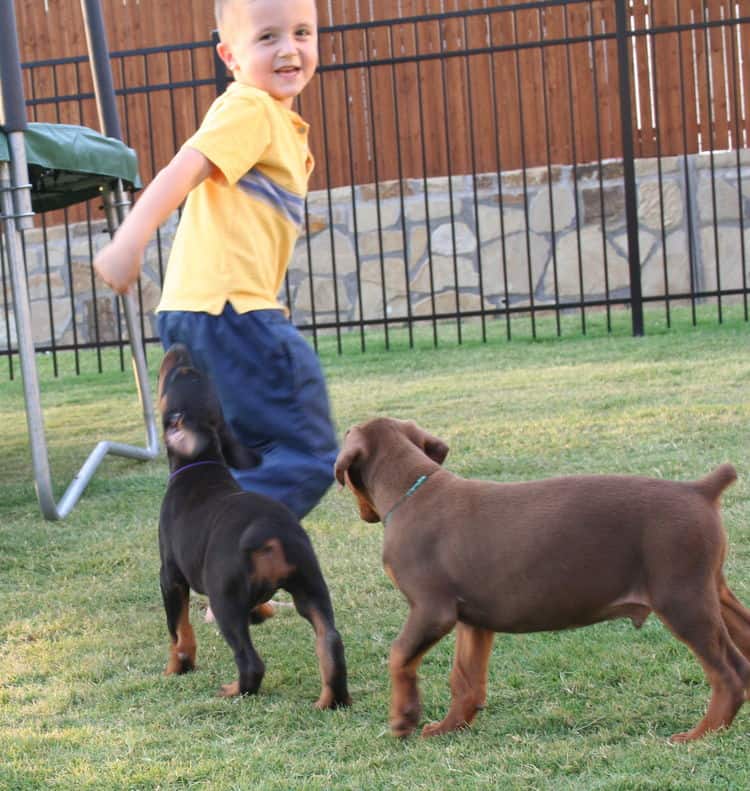 Carmie and Romeo attacking our son!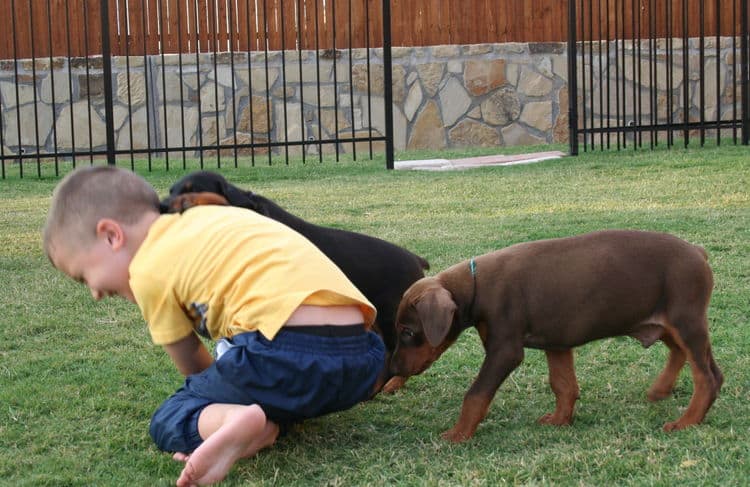 The following pictures show the pups playing around the building. They have full run of the yard .. and this is the area they want to be in. It is now boarded up around the entire building .. and we have them back to hanging out more around the patio again.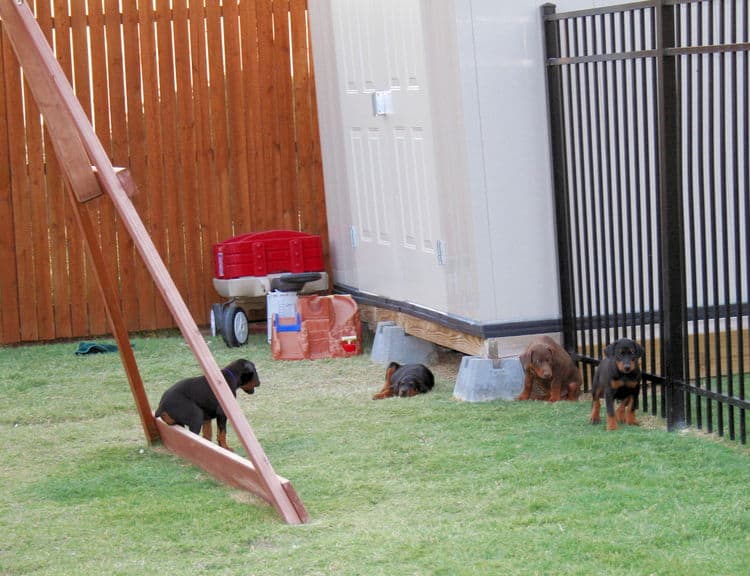 Left to right: Carmie, Reb, Romeo, Rose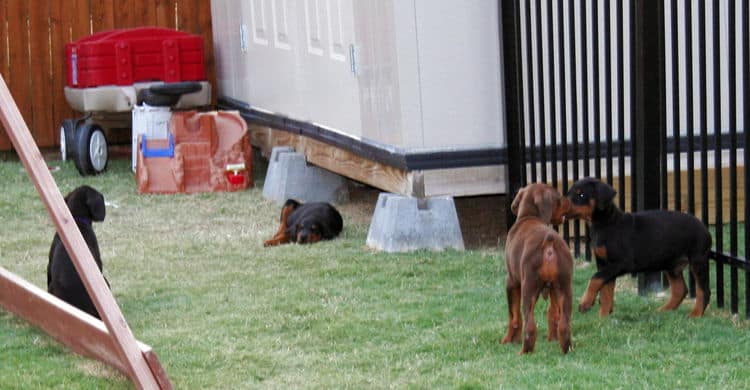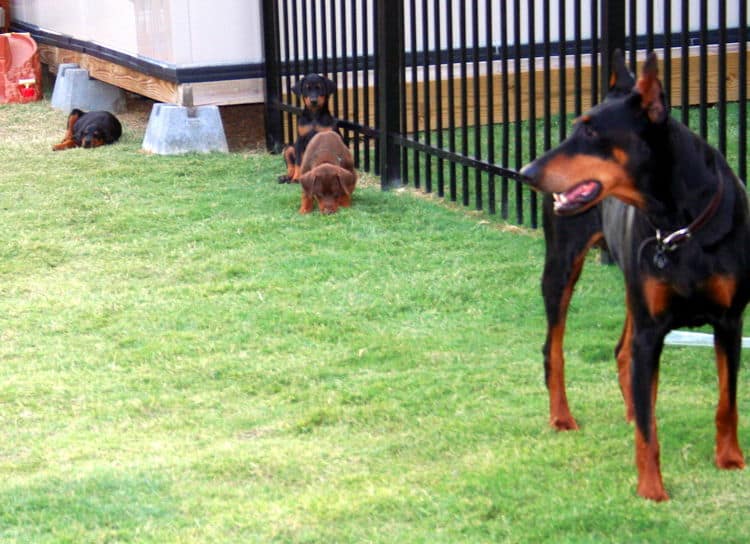 Left to right: Reb, Rose, Romeo, Aggie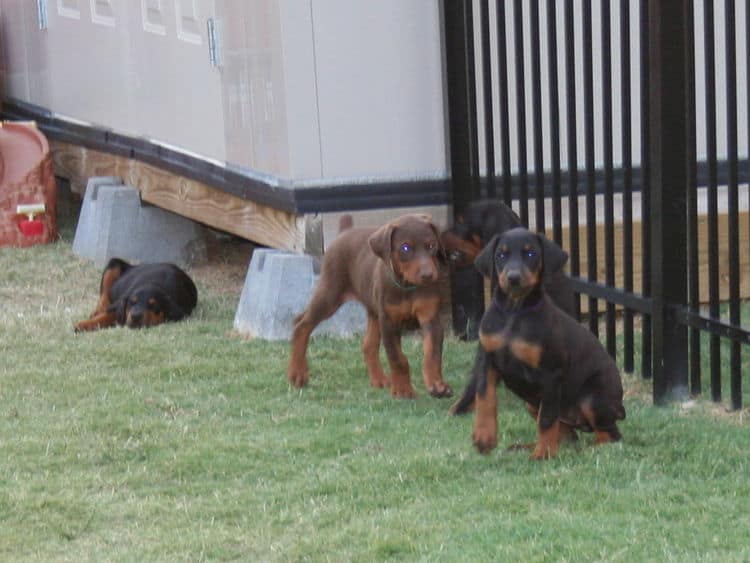 Reb is sleeping. Carmie in front, right.
Romeo is about to be tackled by Rose.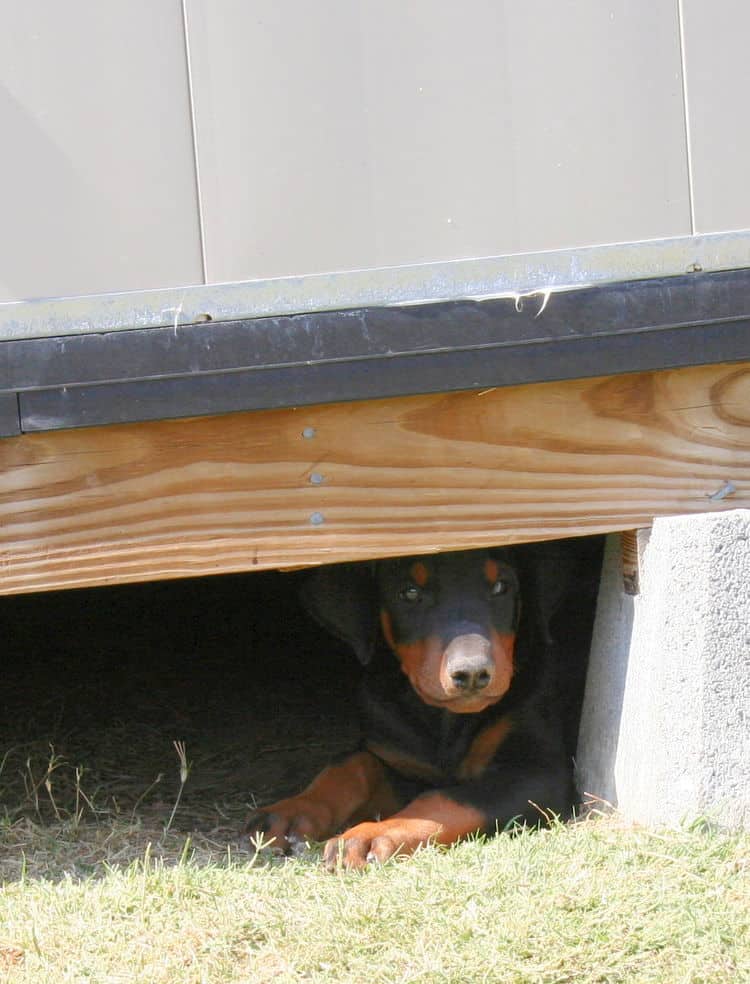 Reb peeking out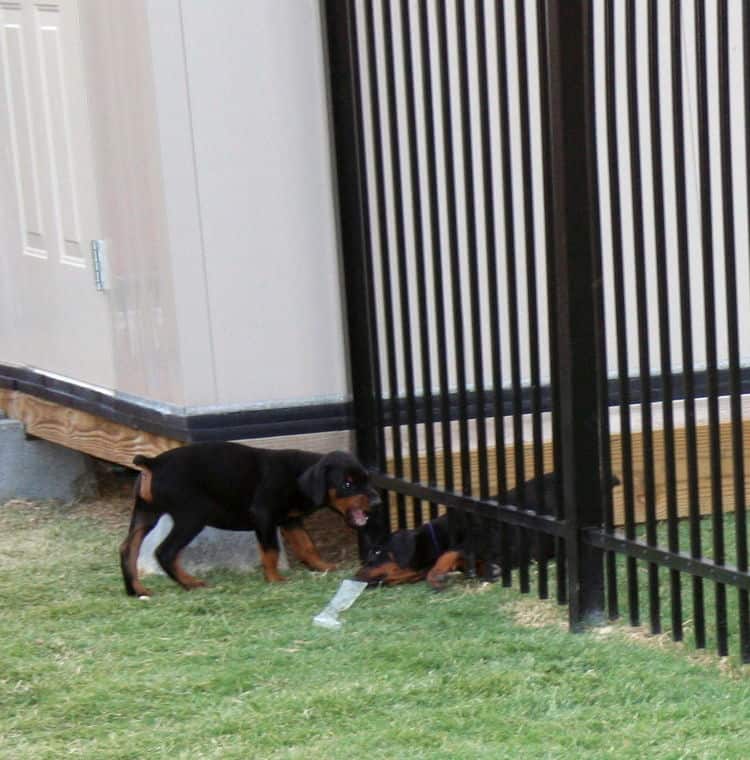 Carmie (R) is slipping in and out teasing Rose (L)!
---
Find a New Home for Your Dobe
Doberman Rescue Organizations
All Content Copyright © 2000-2010 GarrettsDobermans.com.
All rights reserved.