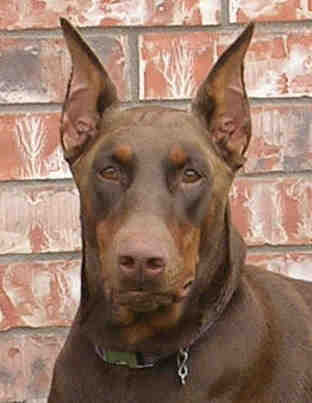 Garretts' Dobermans .com
Welcome to Garretts' Doberman Puppy Site!

Scarlett's 2nd Litter's 8th Week
---
Second Litter Links - Born April 1, 2006:
Litter's Home Page
First Day
Tail Dock
Food Intro
1st Grass Play
1st Week
2nd Week
3rd Week
4th Week
5th Week
6th Week
7th Week
8th Week
Development Diary
Sire of this Litter
---
This week week we had two pups go home just after turning 8 weeks old -- first Romeo and then Carmie. We are now down to just two being with us. I am happy to report we got the pups to stop hanging out around the building so much. There were definitely ants back there. My son proved this when he spilled some food! But, the bumps and bites are still there. I have been bathing the pups with a medicated shampoo which seems to help.

Mom is really starting to act like she is missing the pups as they leave now. It almost seems like she is trying to savor the time she still has with the two pups we still have. She is such a good mom!

The first set of pictures shows Carmie (black) and
Romeo (red) playing together. After the ear croppings,
they could only be together under close watch.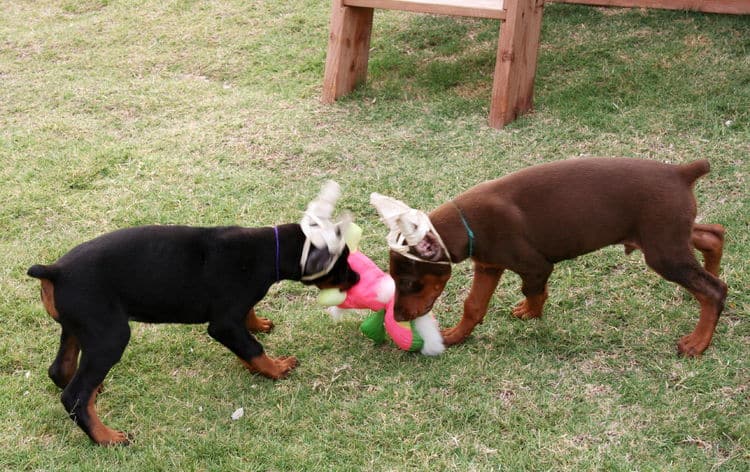 The stuffed toy seemed to help keep them off each other's ears!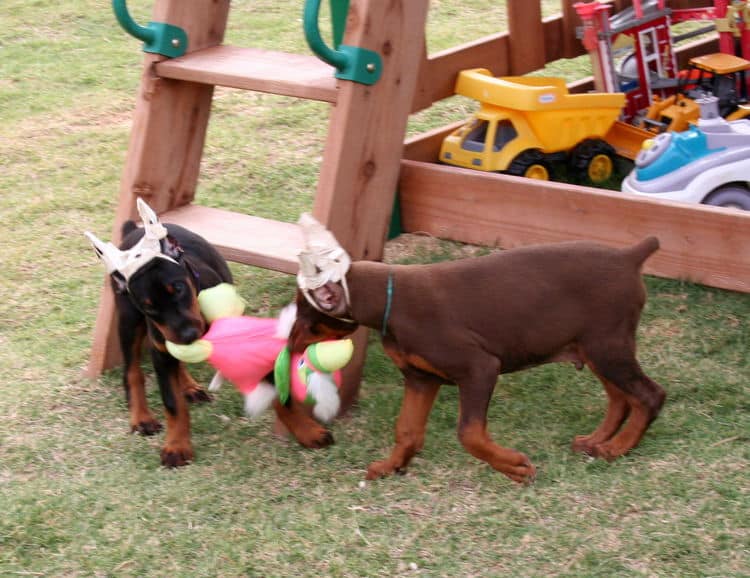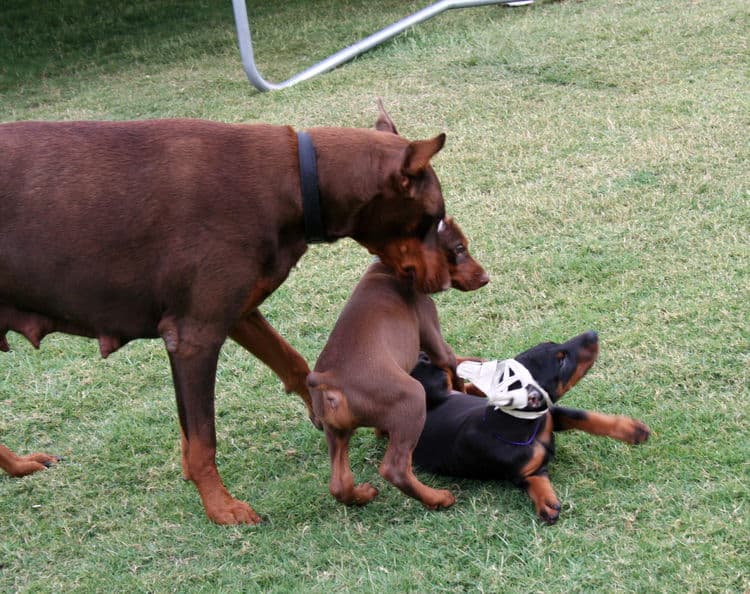 Mom is not real crazy about what we did to their ears!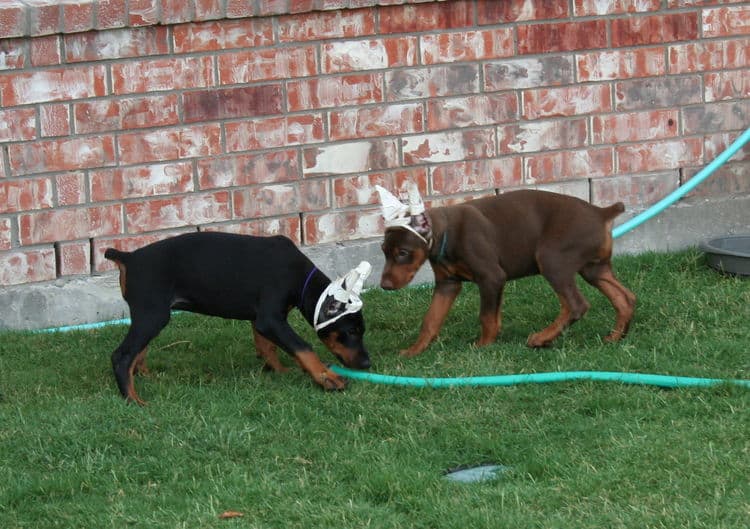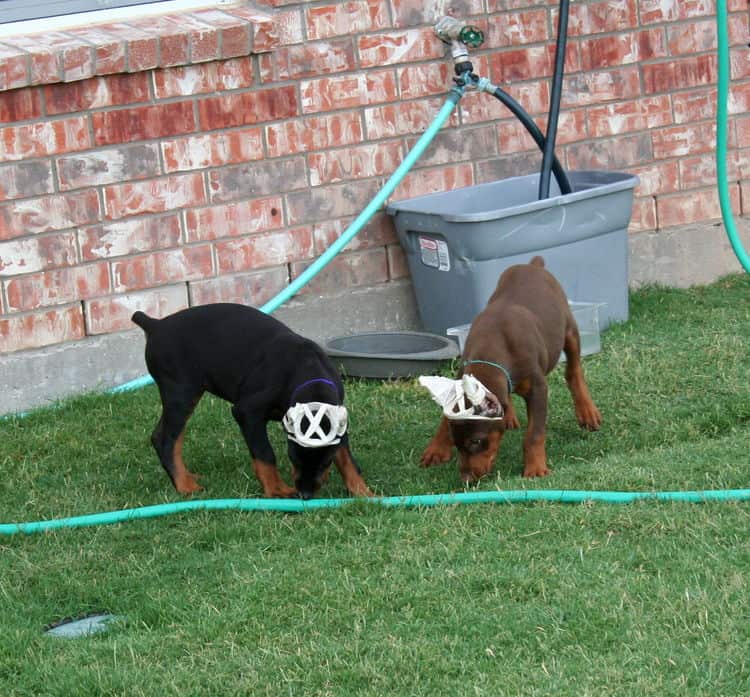 This is a good view of the funny ear contraptions!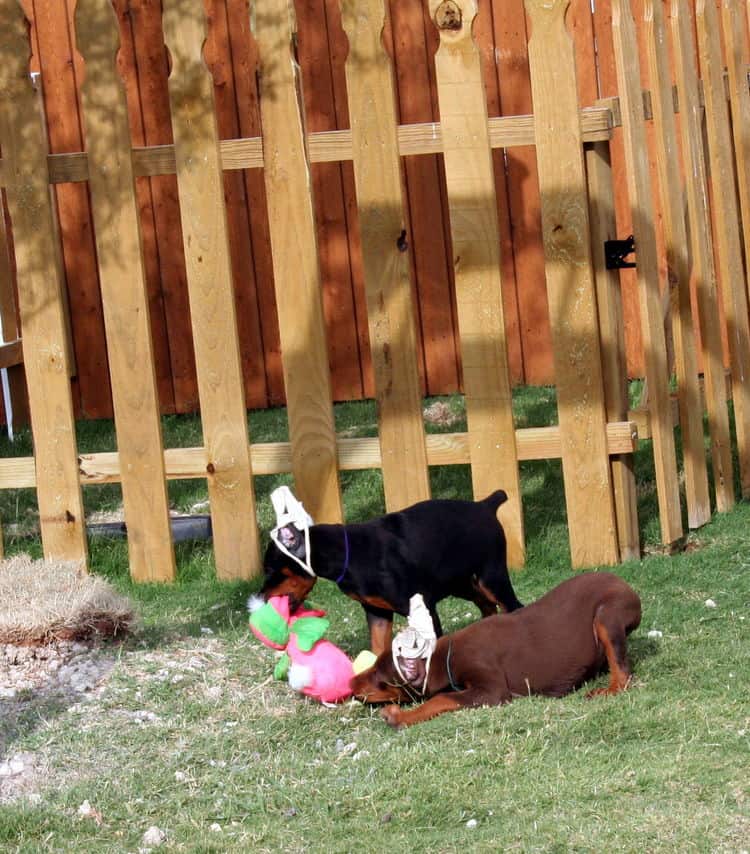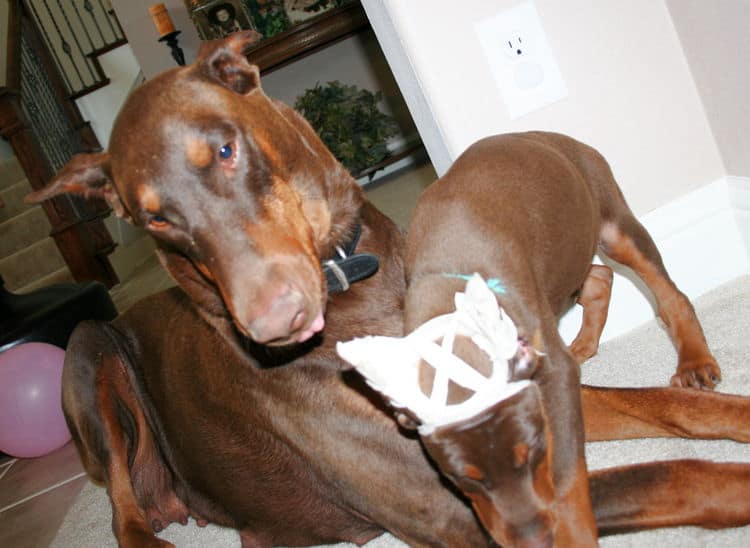 Mom and Romeo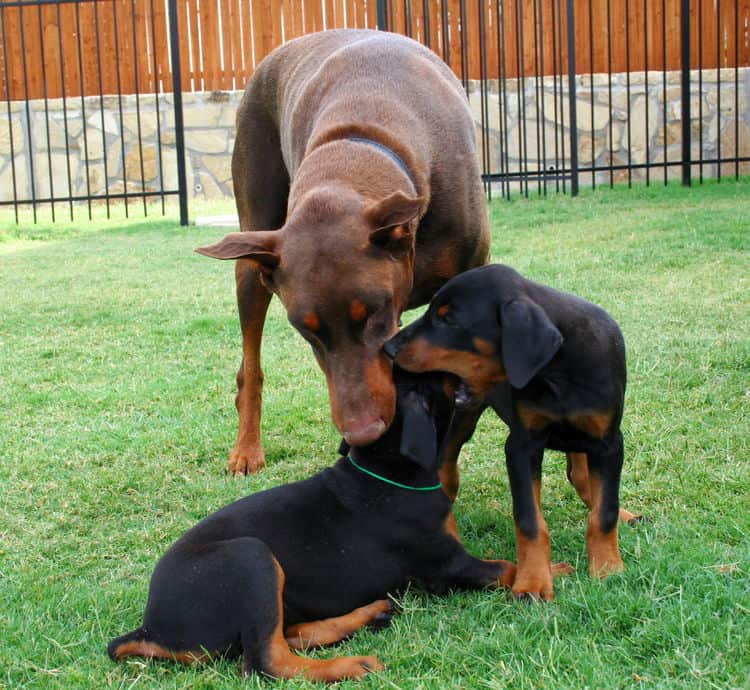 Mom and Reb are getting Rose (bottom)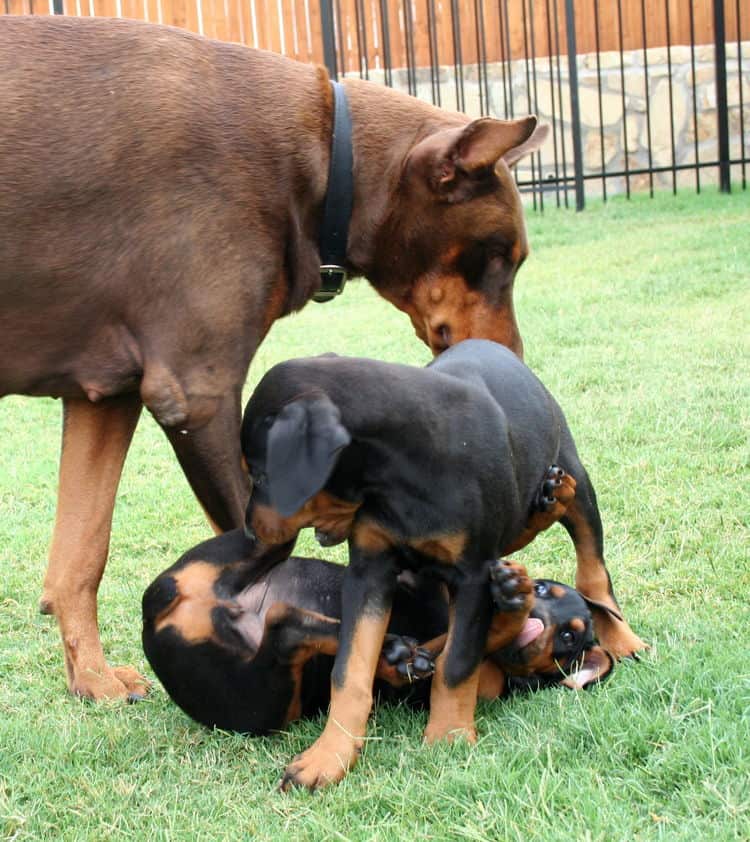 Reb on top; Rose on bottom pushing all fours on him!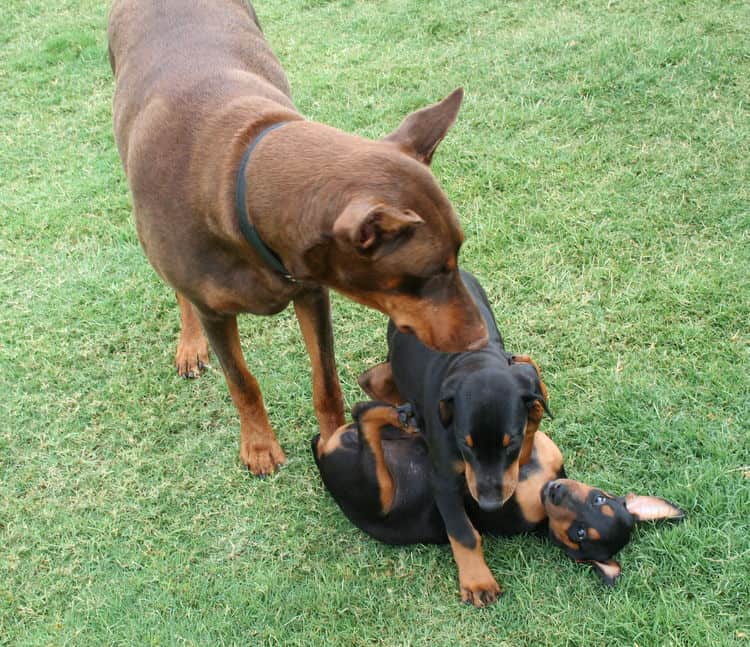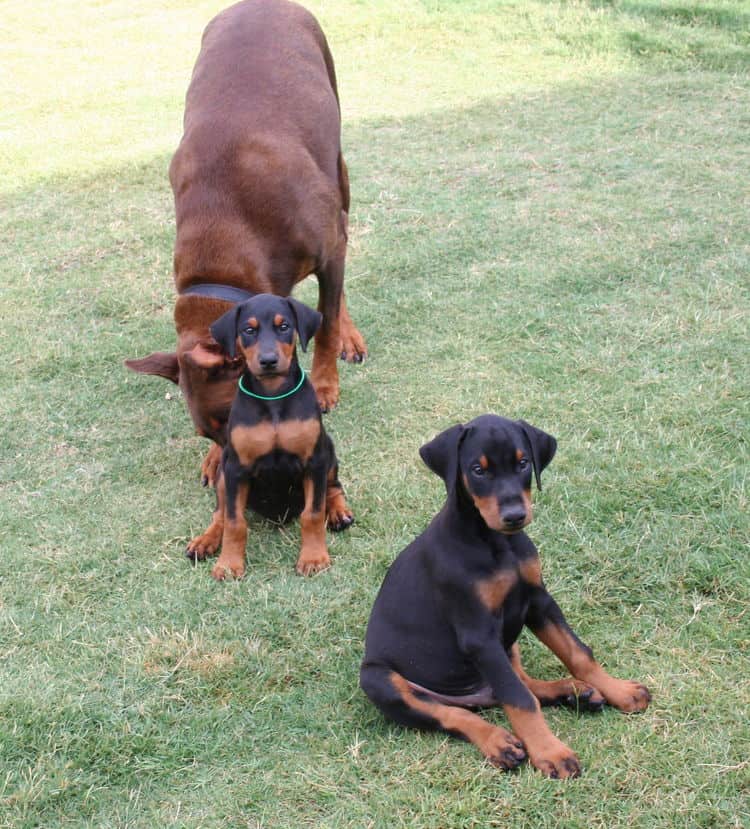 Rose (back, left); Reb (front, right)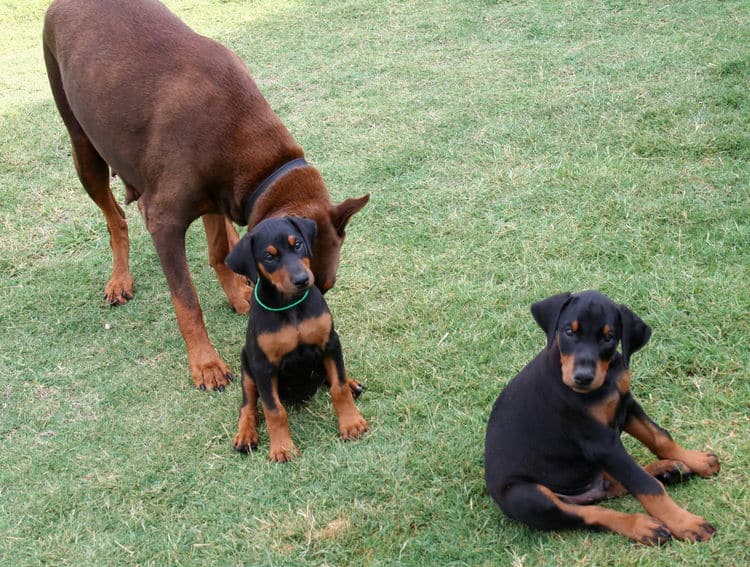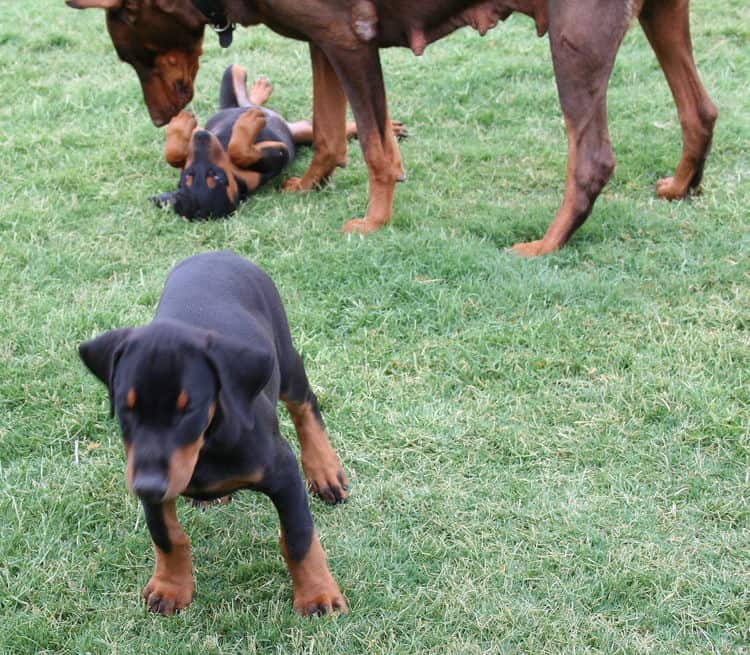 Reb in front; Mom and Rose in back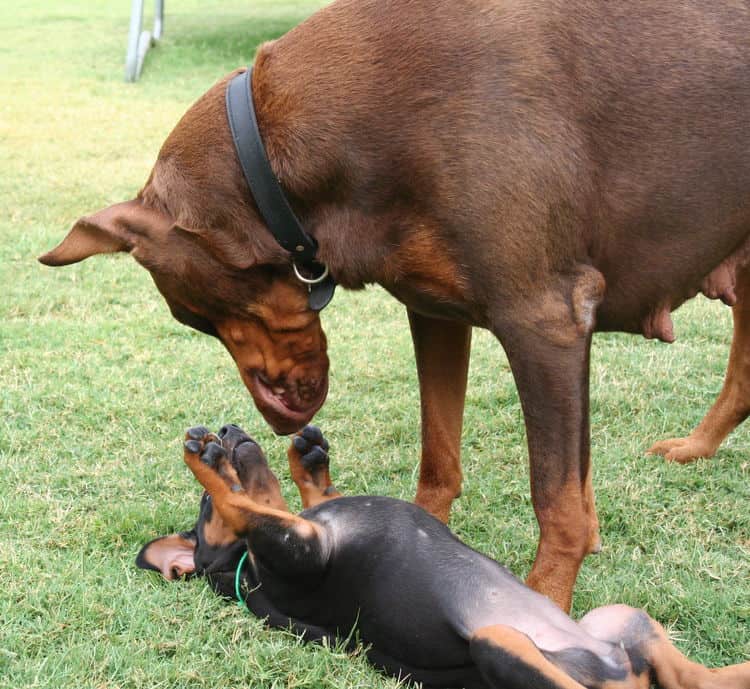 Mom and Rose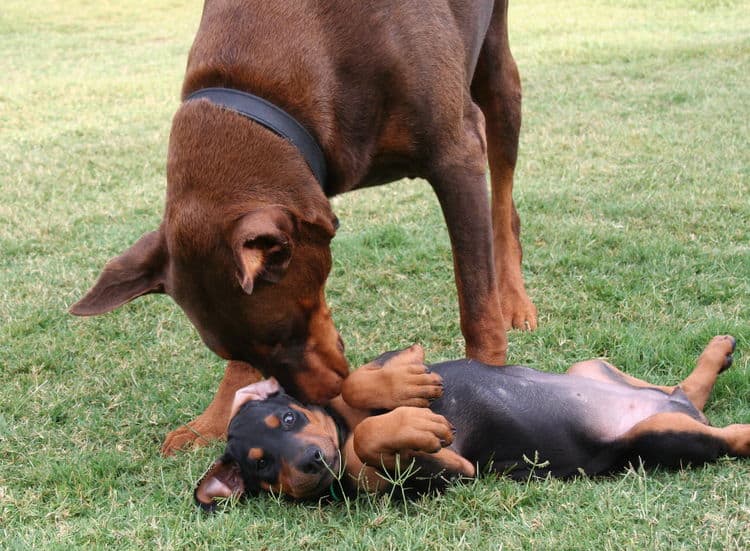 Mom and Rose
---
Find a New Home for Your Dobe
Doberman Rescue Organizations
All Content Copyright © 2000-2010 GarrettsDobermans.com.
All rights reserved.