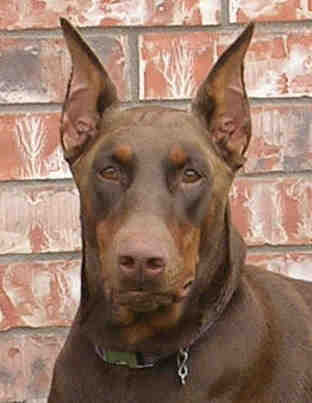 Garretts' Dobermans .com
Welcome to Garretts' Doberman Puppy Site!

Scarlett's 2nd Litter - Introduction to Food
---
Second Litter Links - Born April 1, 2006:
Litter's Home Page
First Day
Tail Dock
Food Intro
1st Grass Play
1st Week
2nd Week
3rd Week
4th Week
5th Week
6th Week
7th Week
8th Week (pending)
Development Diary
Sire of this Litter
---
The pups always love this experience. Today they got real food - yum! Most of them took to it very quickly. A couple had to inspect it a little before going at it. But, it didn't take long before all 8 were diving in, nose first!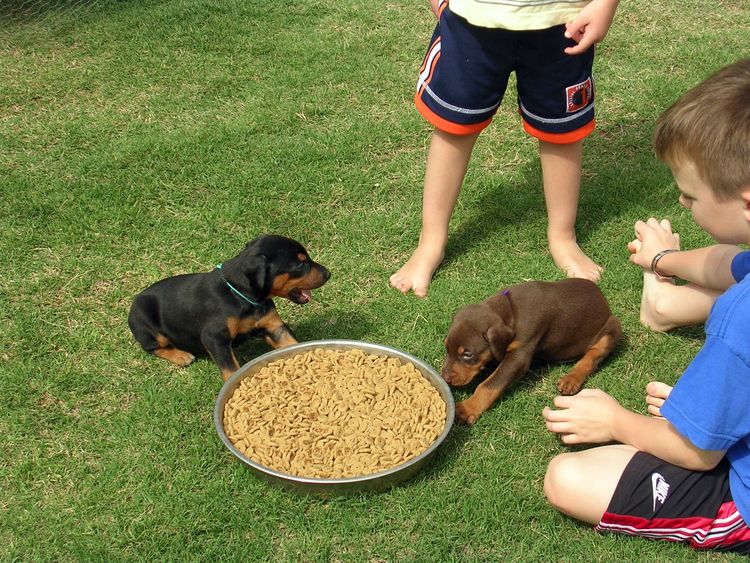 All the pups were scattered .. these were the first two to check things out.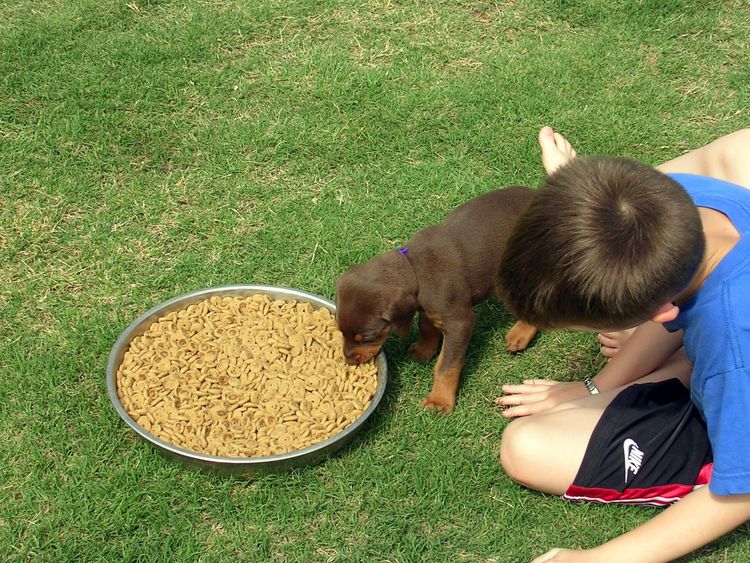 This little red girl (tagged purple)
was the first to give the new stuff a try.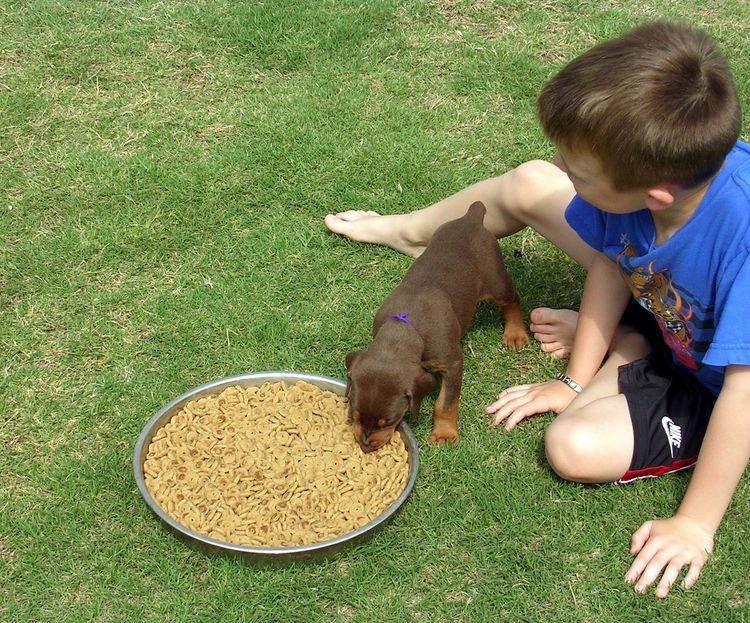 I think she likes it!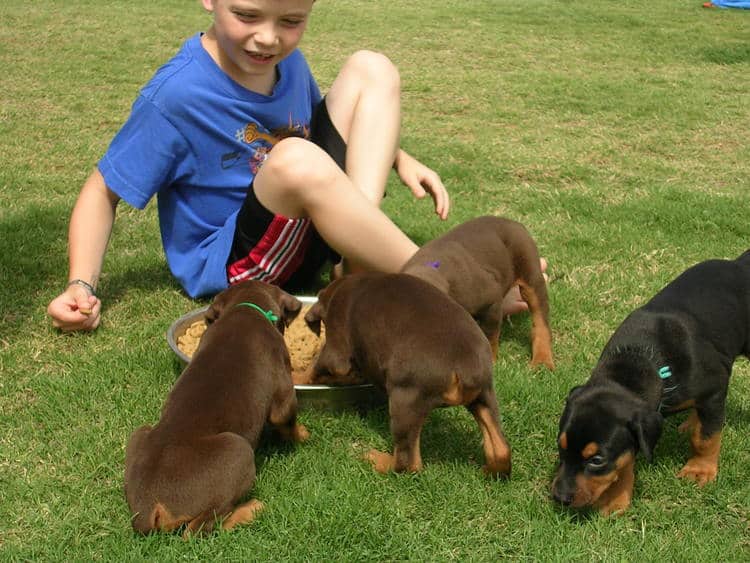 More pups come over to check out this stuff.
Notice the black girl (tagged blue) .. same one from
first picture. She just wasn't sure about it!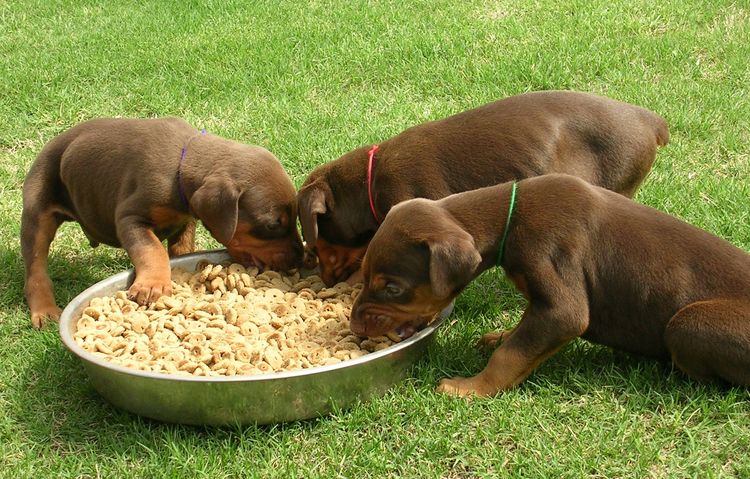 Boy on left (tagged purple) and two girls (tagged red and green).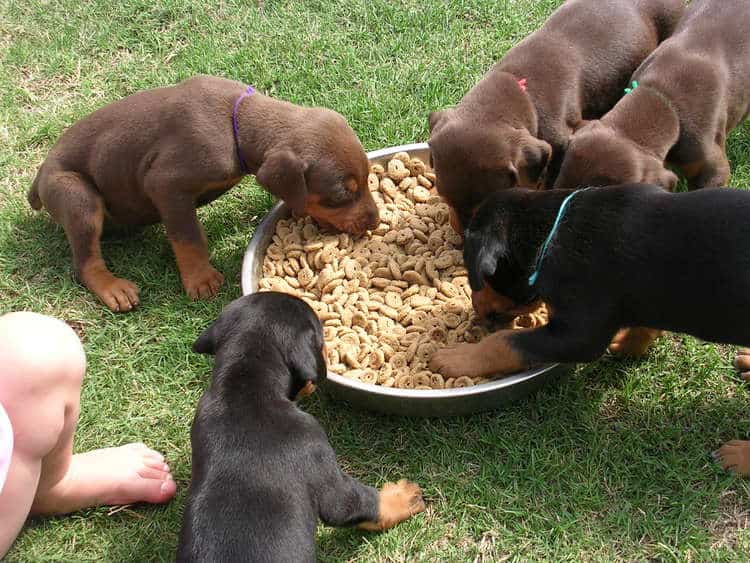 Black girl (tagged blue) finally decides to join in!
And, Reb comes over to give it a try.



On right .. in middle, little black girl (tagged green)
checks out what's going on.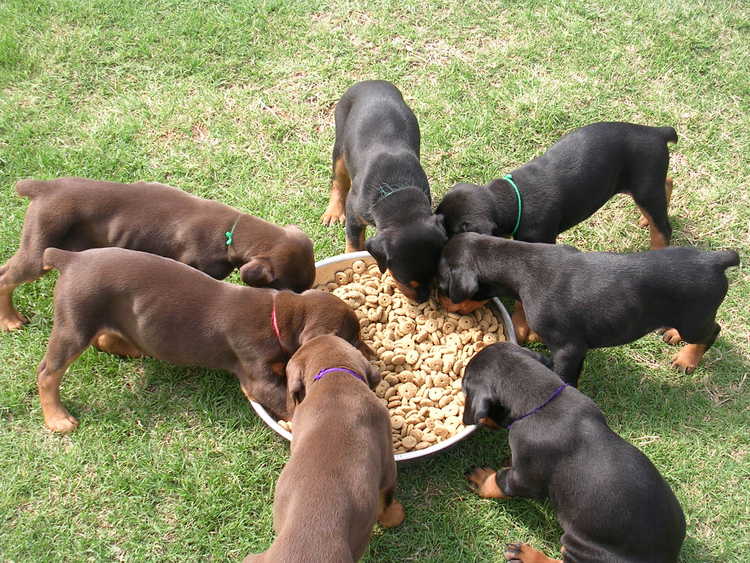 On right, from bottom, 1st black is girl tagged purple ..
she's taking a sniff.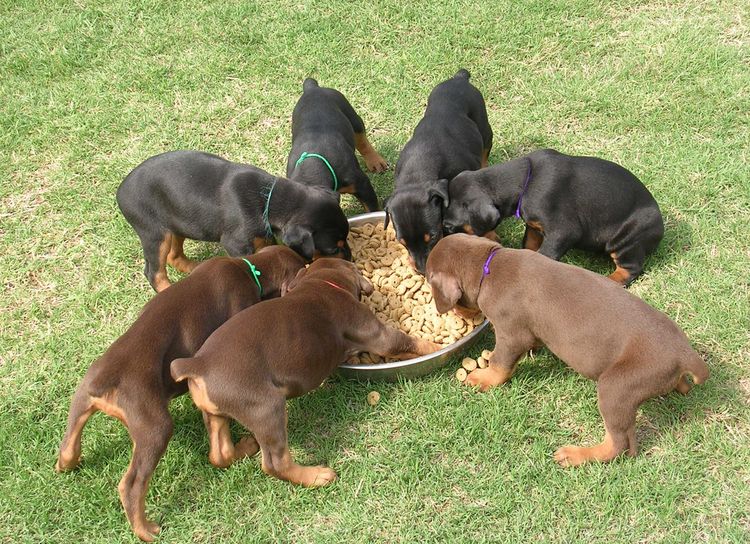 The funniest thing about this picture is that the largest pup
is the only one missing! My son found him asleep under the
picnic table .. he's also the laziest right now!



Okay, now they're all here .. big boy is 2nd going from top, right.
He took to the food immediately!
[Isn't this a neat picture? It just looks so uniform!]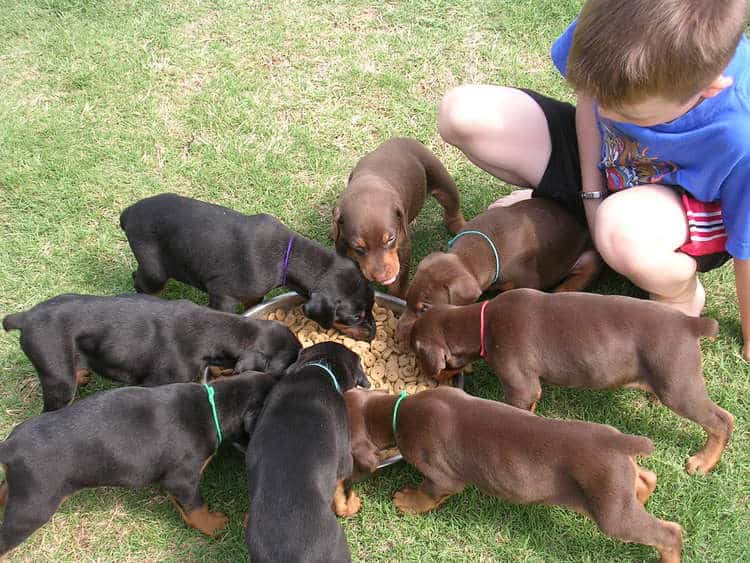 They tend to suck their belly in when eating ..
that is why some look a little "ribby".



Starting to get full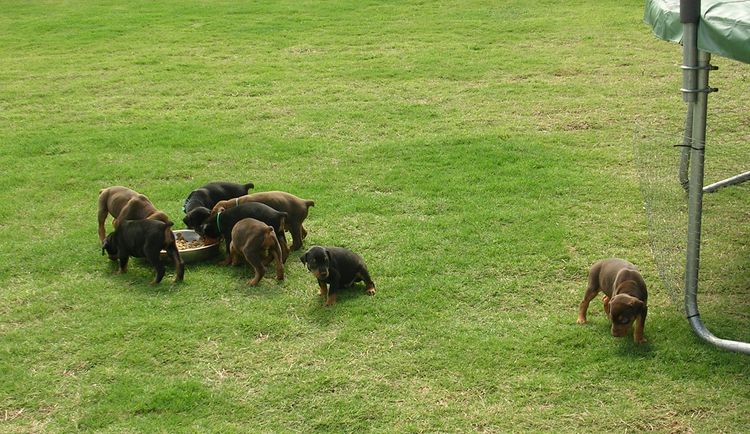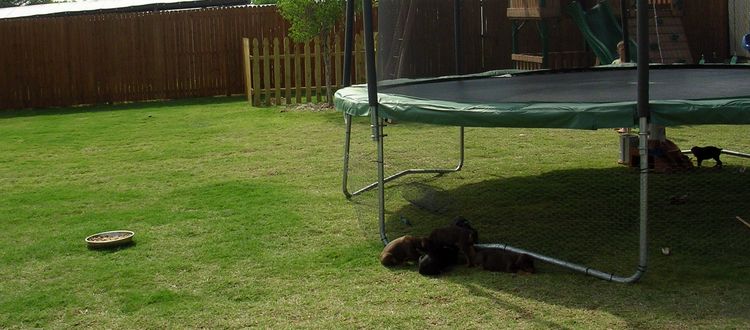 All done!
A small group fell asleep by the trampoline.
Others wandered around a bit.
---
Find a New Home for Your Dobe
Doberman Rescue Organizations
All Content Copyright © 2000-2010 GarrettsDobermans.com.
All rights reserved.