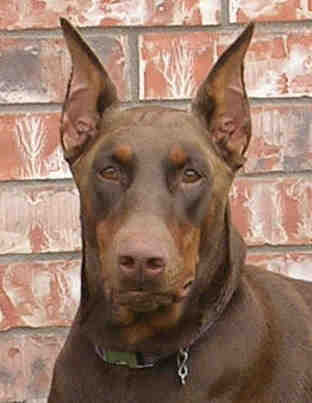 Garretts' Dobermans .com
Welcome to Garretts' Doberman Puppy Site!

Scarlett's 2nd Litter Tail Dock & Dew Claw Removal
---
Second Litter Links - Born April 1, 2006:
Litter's Home Page
First Day
Tail Dock
Food Intro
1st Grass Play
1st Week
2nd Week
3rd Week
4th Week
5th Week
6th Week
7th Week
8th Week
Development Diary
Sire of this Litter
---
This day is never much fun but necessary. Honestly, I have never witnessed that it is stressful on the pups - I just feel guilty for being the bad guy!

Everything went beautifully today. The pups were perfect on the way to the vet and back. Something about being cuddled up together in a basket, they love it! Very calming. And, mom handled the whole ordeal quite well. However, after about 30 minutes, she very much wanted her babies back!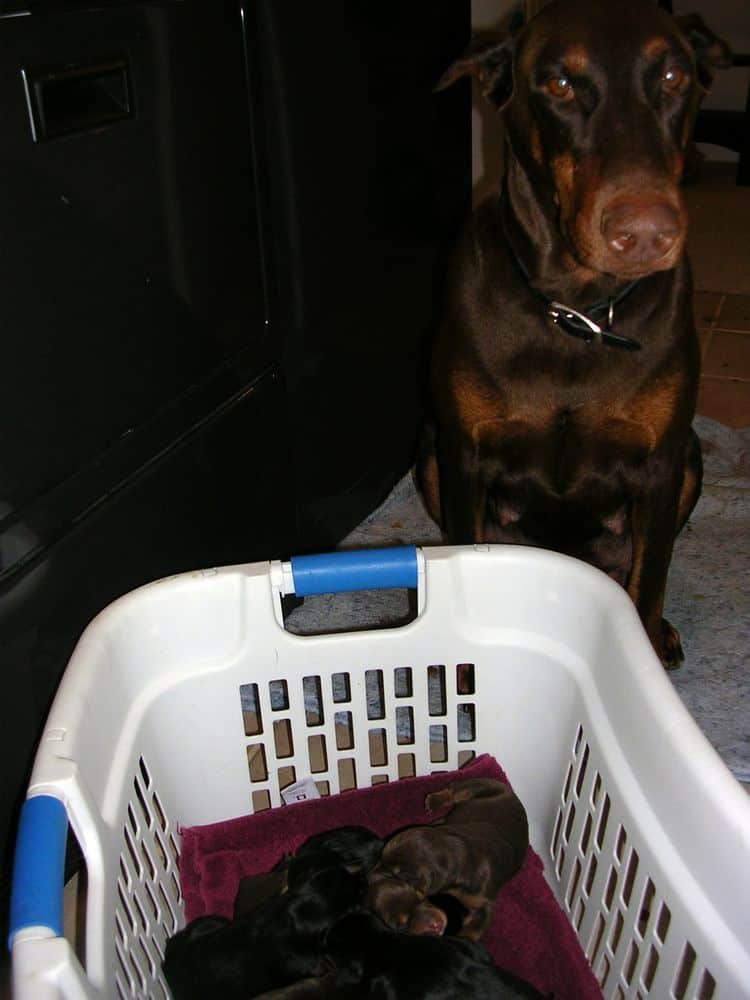 Pups in the basket and ready to go ..
Mom gives me that "look"!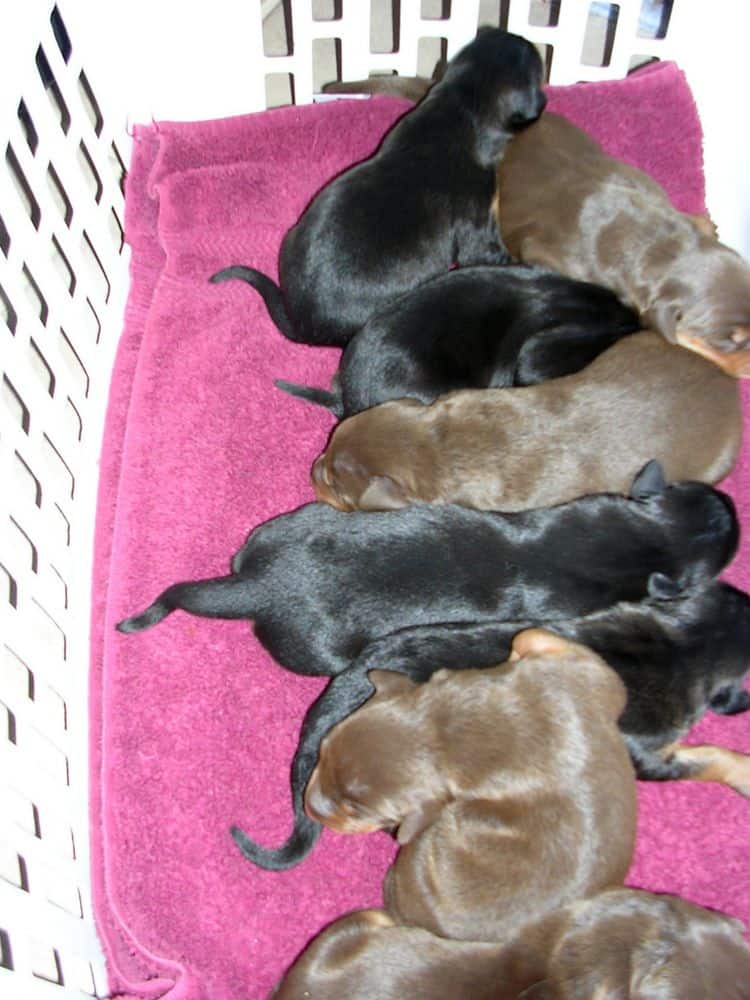 Last picture of the "rat" look - ha!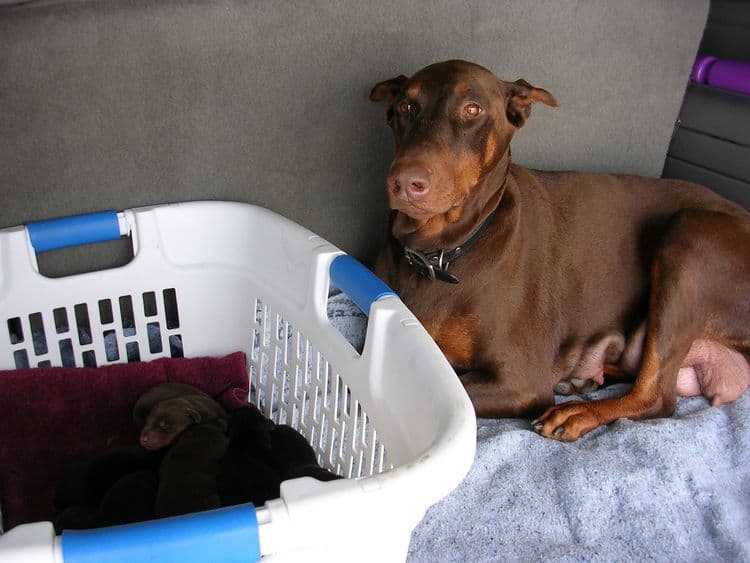 All loaded in the car.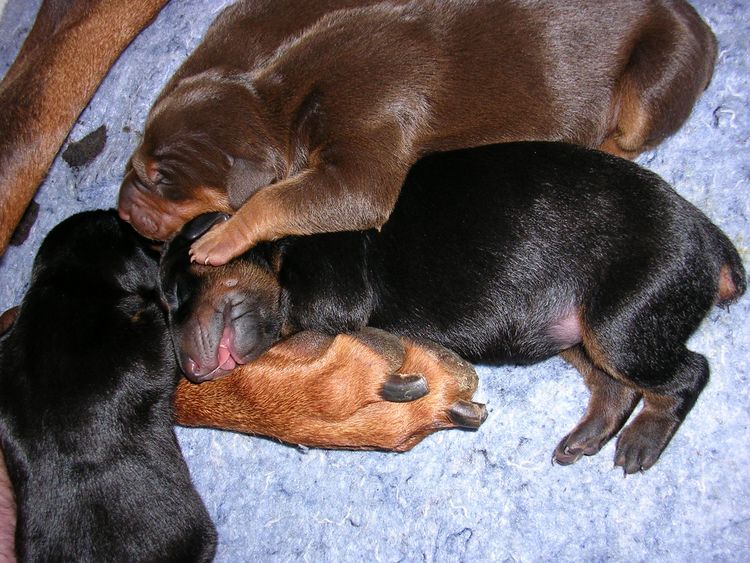 Back home and resting.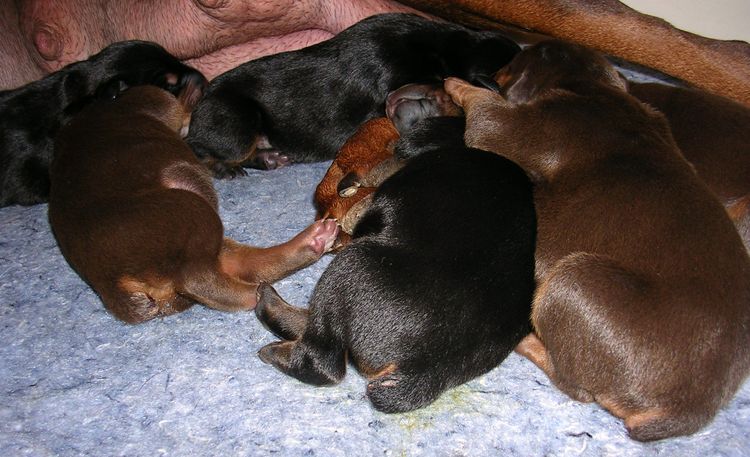 Notice the tails .. for this first time I had them
docked at acceptable show lengths, but not too long.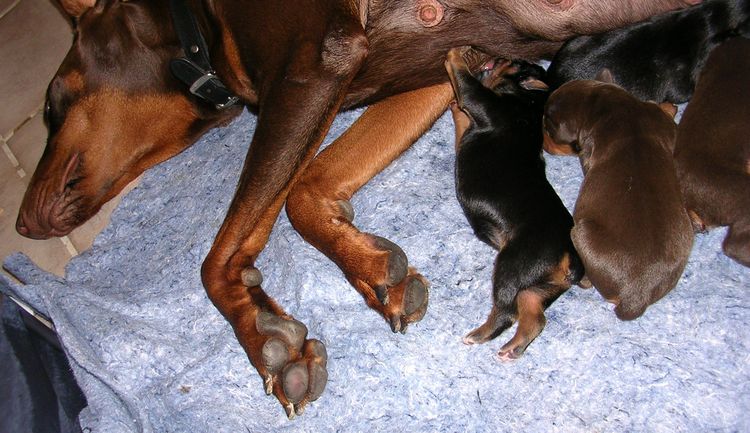 Mom's worrying is over and now she rests.




---
Find a New Home for Your Dobe
Doberman Rescue Organizations
All Content Copyright © 2000-2010 GarrettsDobermans.com.
All rights reserved.