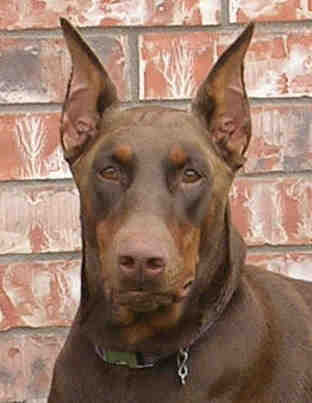 Garretts' Dobermans .com
Welcome to Garretts' Doberman Puppy Site!

Scarlett's 4th Litter's 1st Day
BORN: January 23, 2009

Brief information on litter:

SIZE of Litter: 3 .... GENDER: 2 Females / 1 Male

COLOR: All Red & Rust (like mom and dad)

* AKC Registered ... Excellent markings

* All healthy pups and big (well fed!)

* Born via c-section as mom just never went into labor
(5 days after 63rd day from 1st breeding)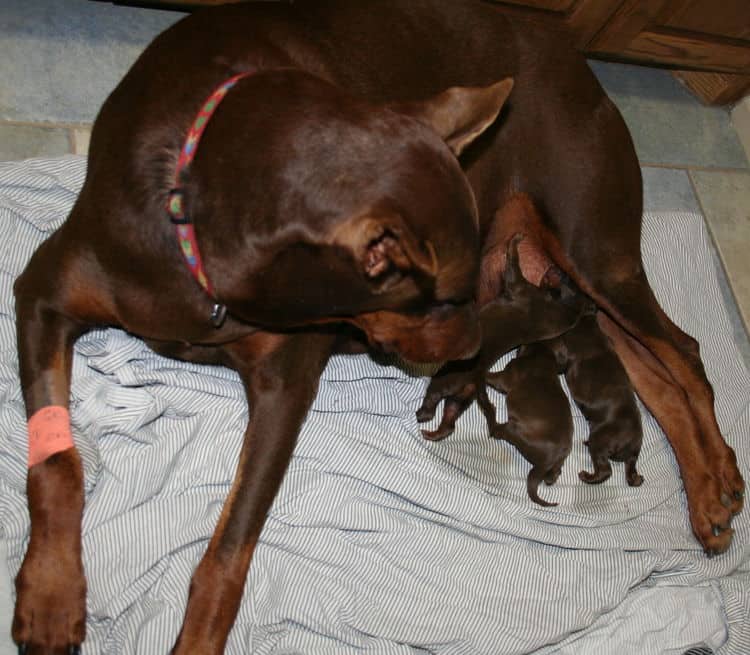 Mom back home with her three little ones. I have to admit, it was EXTREMELY hard to give the "okay" to perform a c-section on Scarlett, but it had to be done. (Orange tape on leg is where the IV was.) She was ready to go home immediately when she saw me post-op. I was amazed at how well she was getting around. Strong in body and mind! But, she wasn't leaving without her pups. I worried she wouldn't bond with them as readily as her past natural born pups. Not the case. In fact, when we got home, she had to have all three real close to her. If one separated in even the least little bit, she whimpered. It made for some very long days (through the night) as I had to make sure she was happy!!
Very proud of her, though = Excellent mom!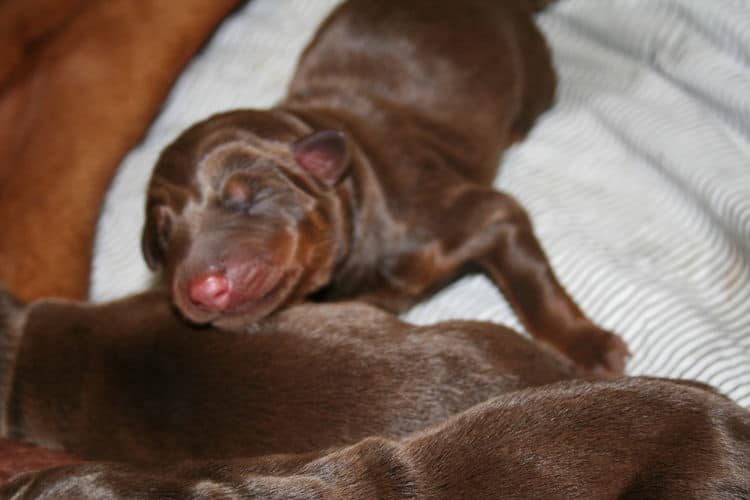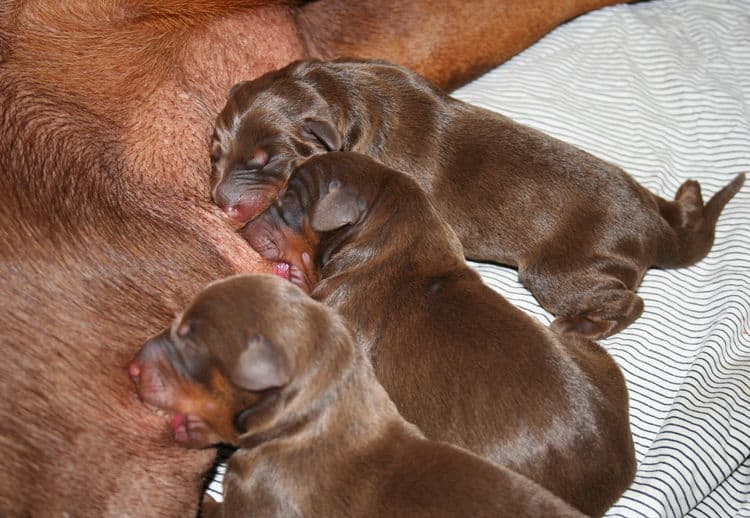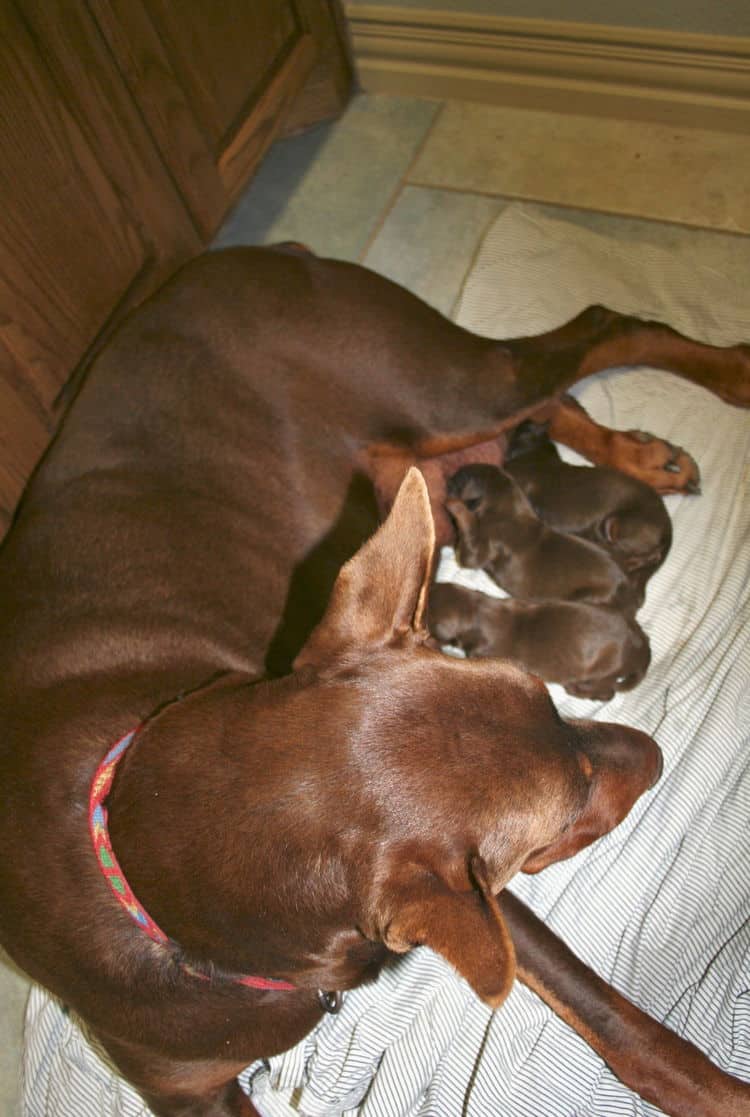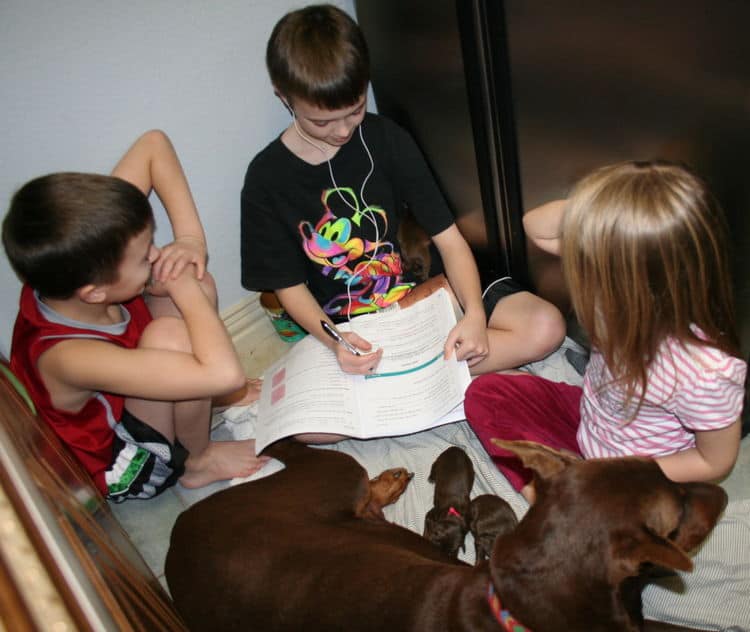 Scarlett had no problem with the kids being right in the middle of her and the pups. And, even though she had to have pups close to her, she had no problem if we were there with her and holding pups (note son studying with male cuddled up on him.)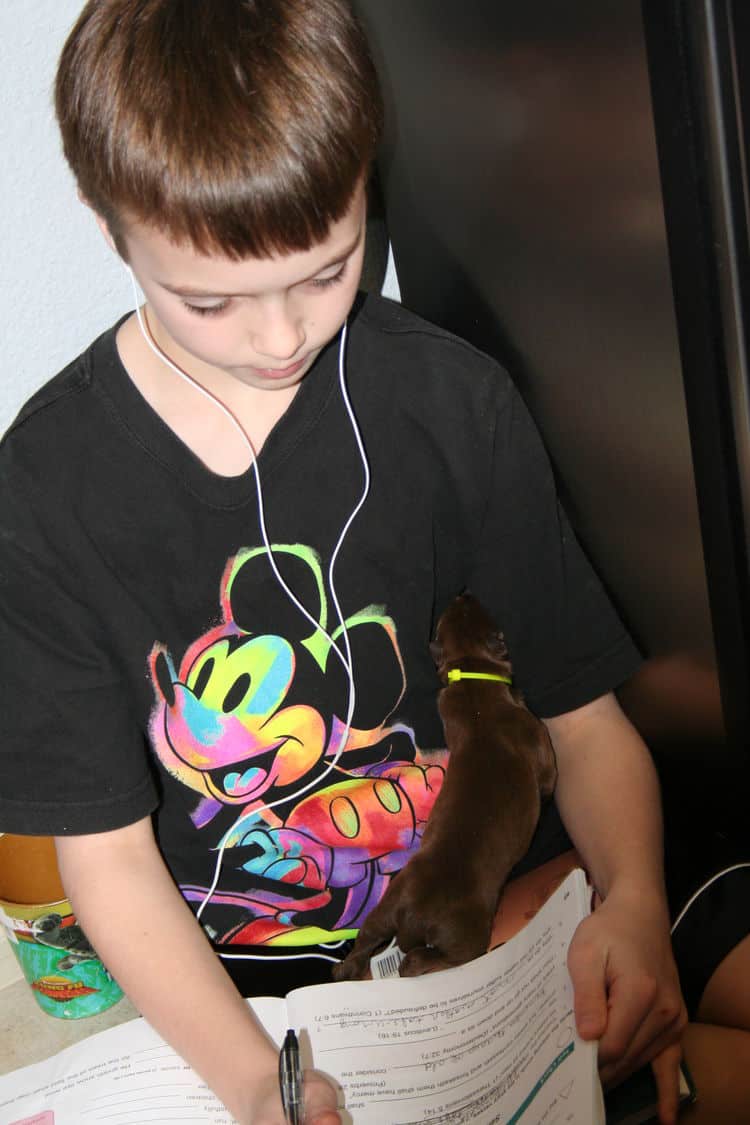 ---
Find a New Home for Your Dobe
Doberman Rescue Organizations
All Content Copyright © 2000-2010 GarrettsDobermans.com.
All rights reserved.