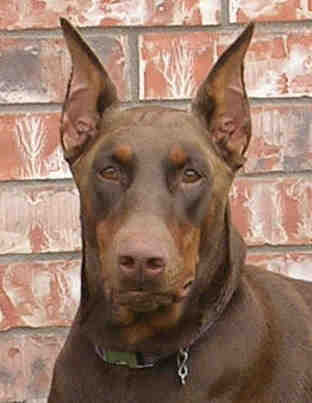 Garretts' Dobermans .com
Welcome to Garretts' Doberman Puppy Site!

Scarlett's 4th Litter's 3rd Week

These pups LOVE their mom ...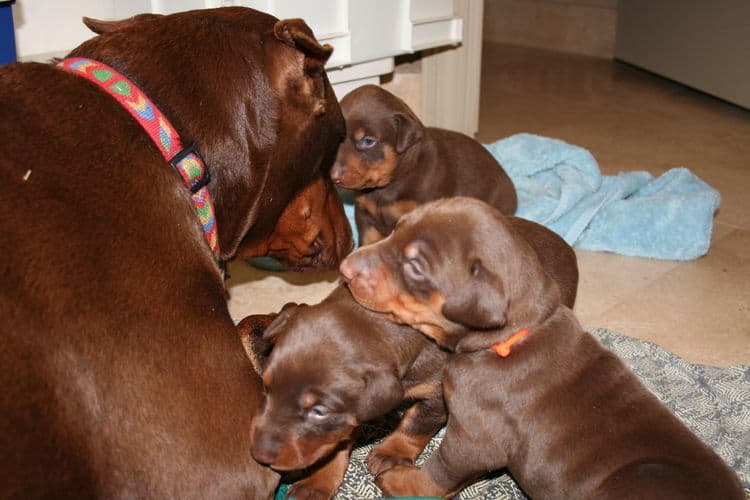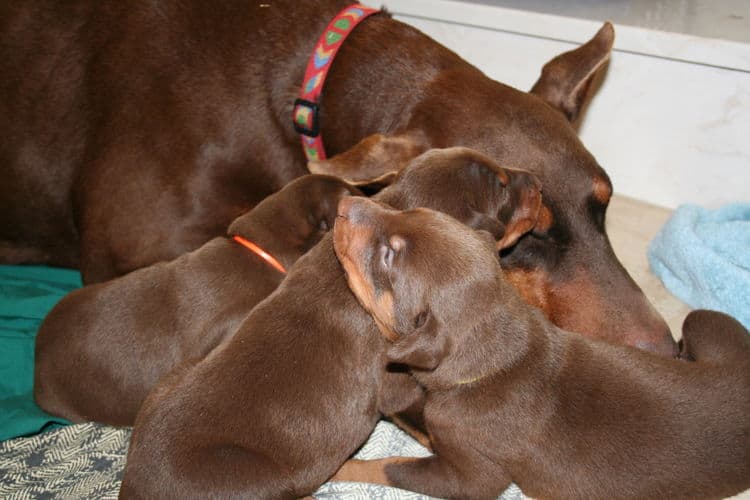 Girls have on pink and orange collars
Boy has on yellow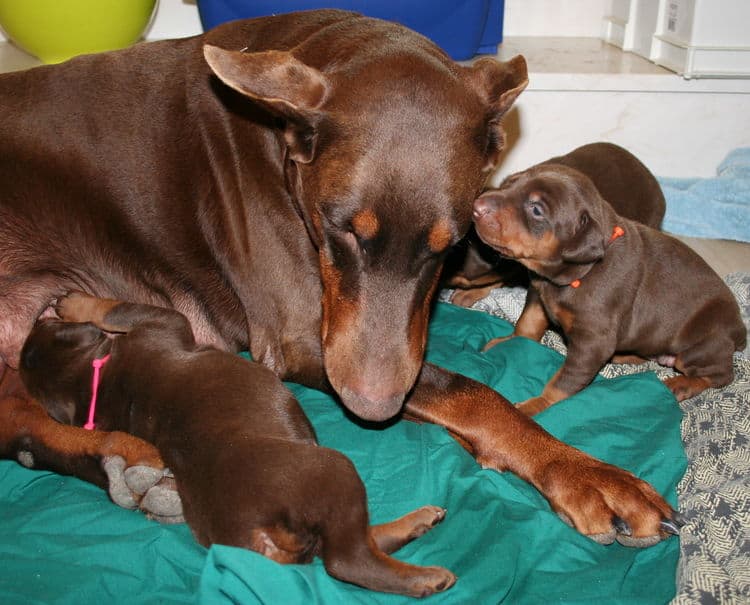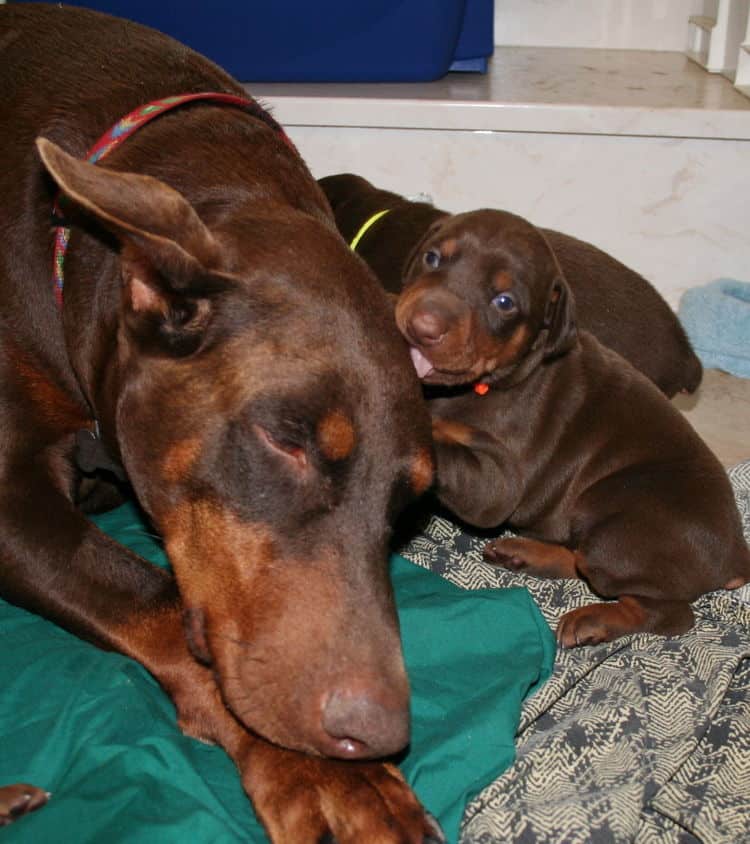 This is the first pup I have ever witnessed kissing her mom.
Obviously, it's happened more than once for me to catch with camera!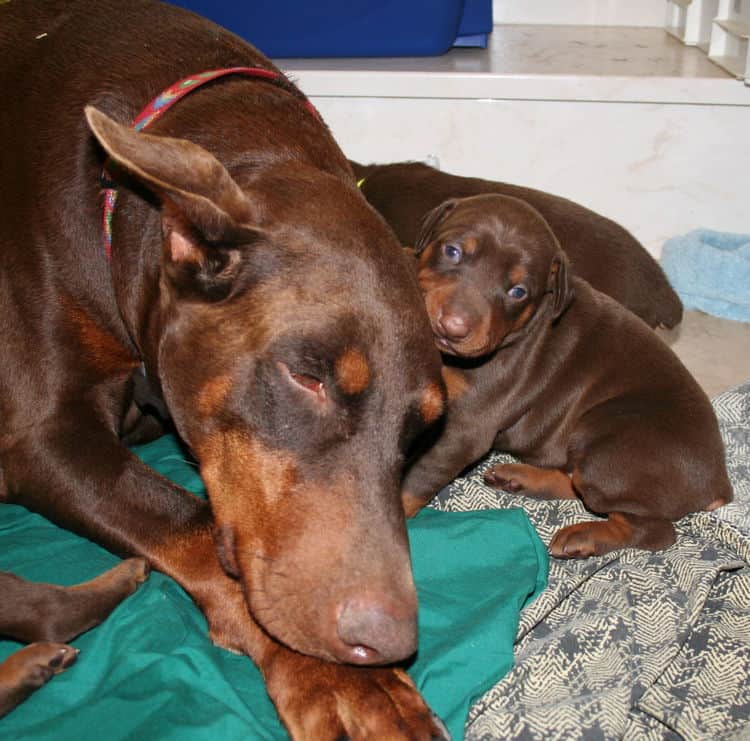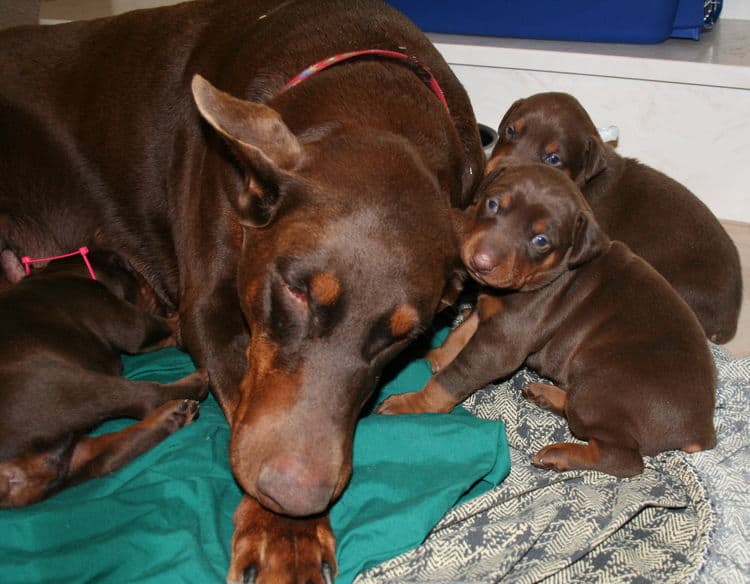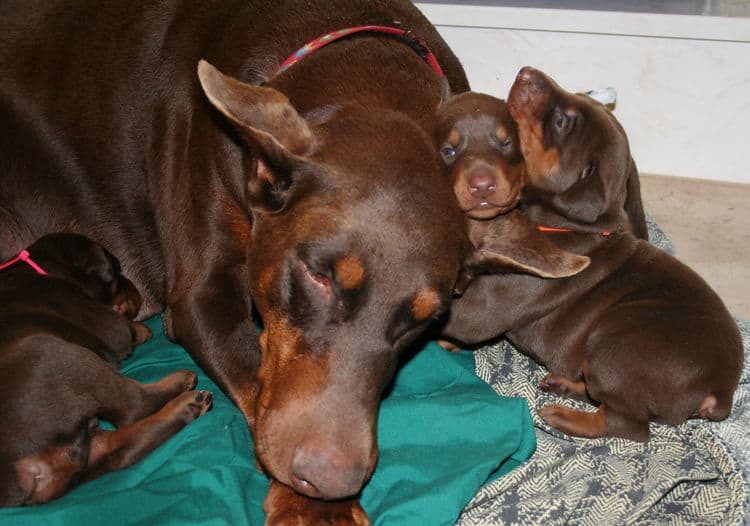 Boy says, "Enough .. I want some lovin', too!"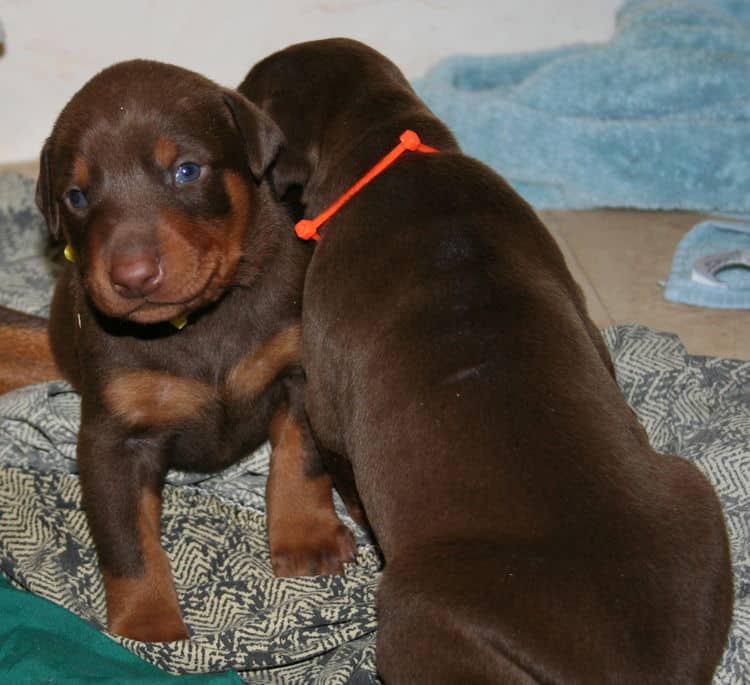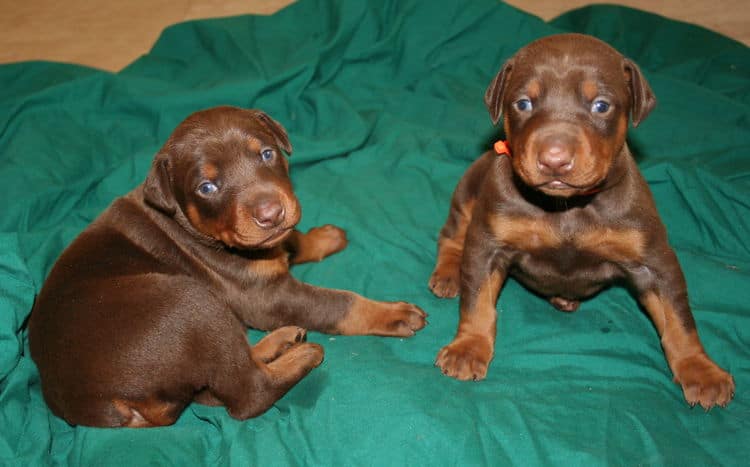 The two sisters -- Pink (left), Orange (right)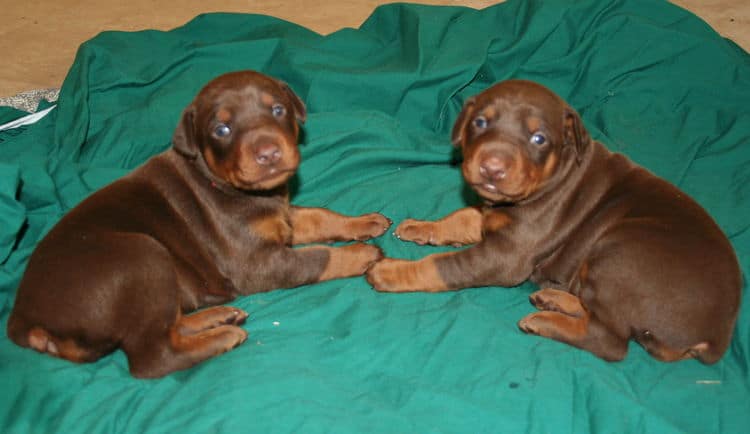 This is how baths are given .. for now.
They will soon be too big for the sink!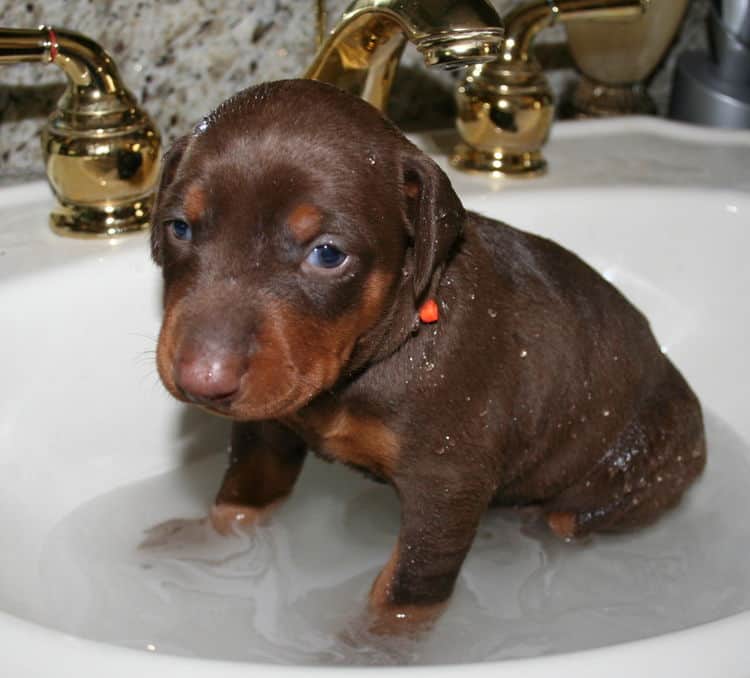 Red female tagged orange - pitiful!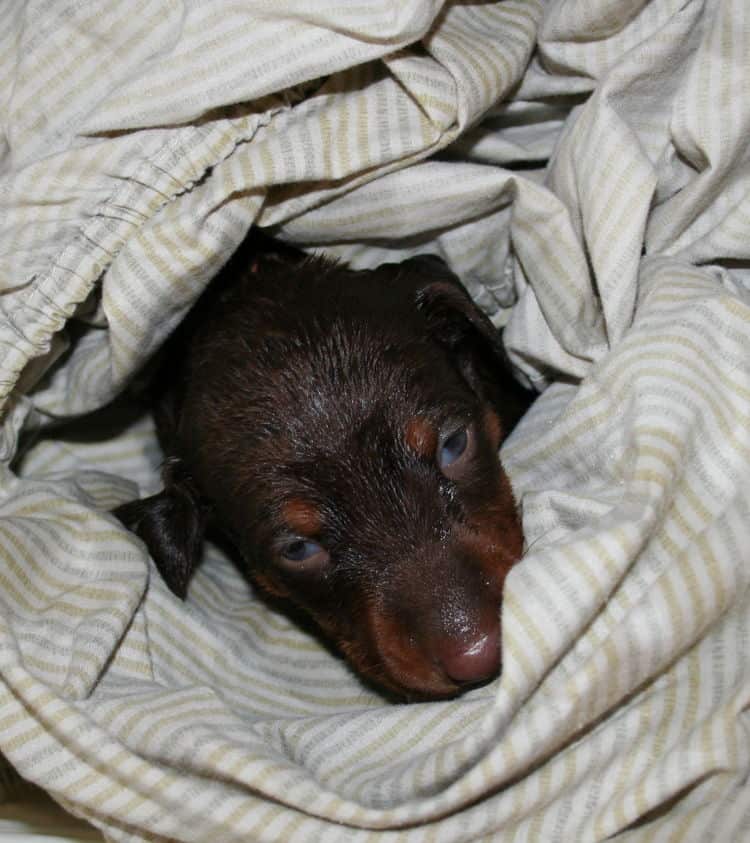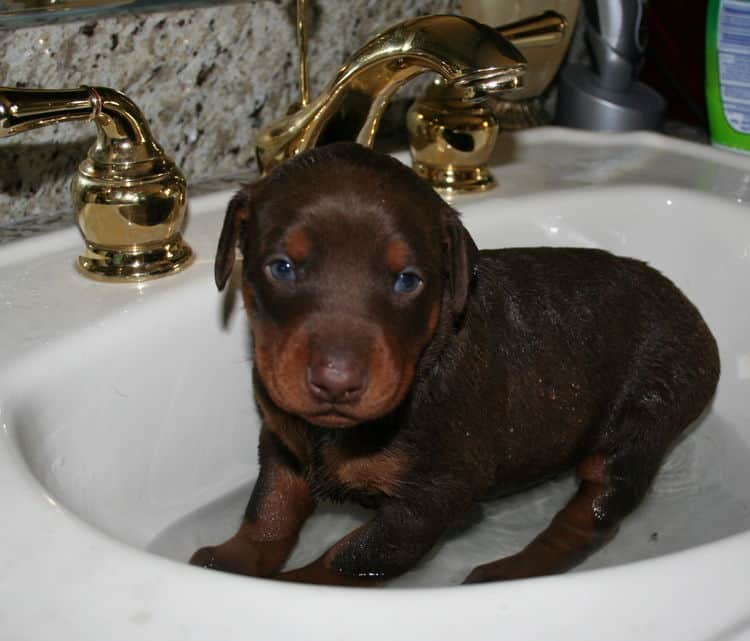 Red female tagged pink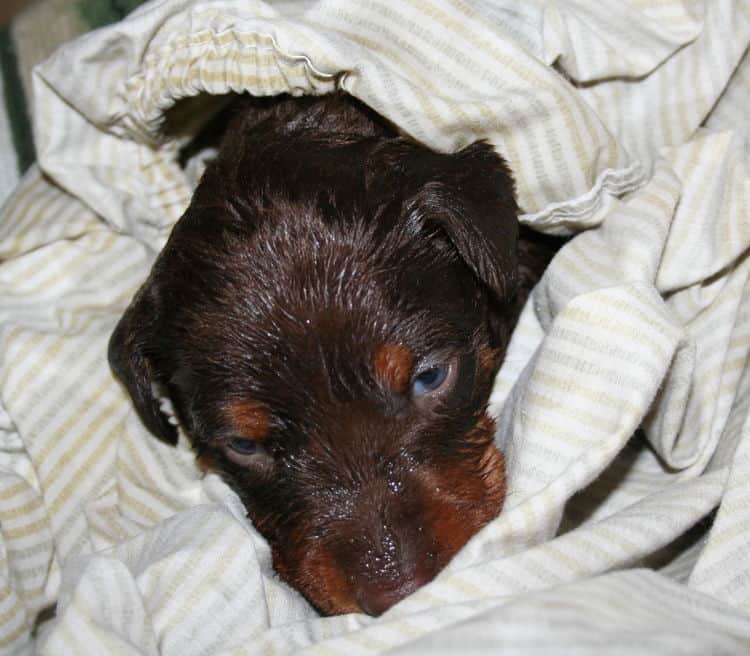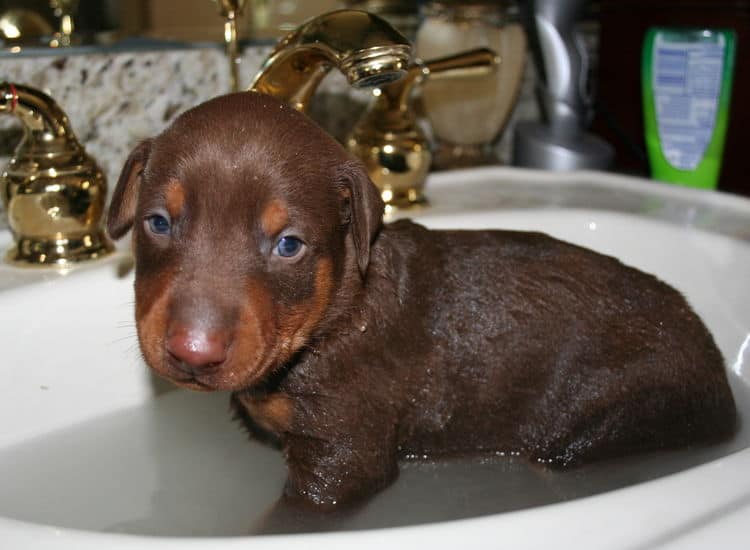 Red male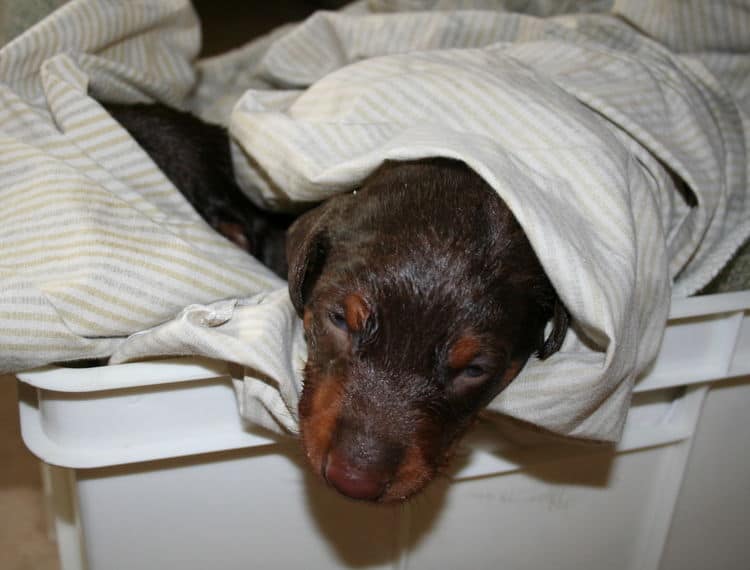 You can click on the individual bath pictures above to go to each pup's page.

Below are individual pics of each pup -- click on each to see more individual pictures: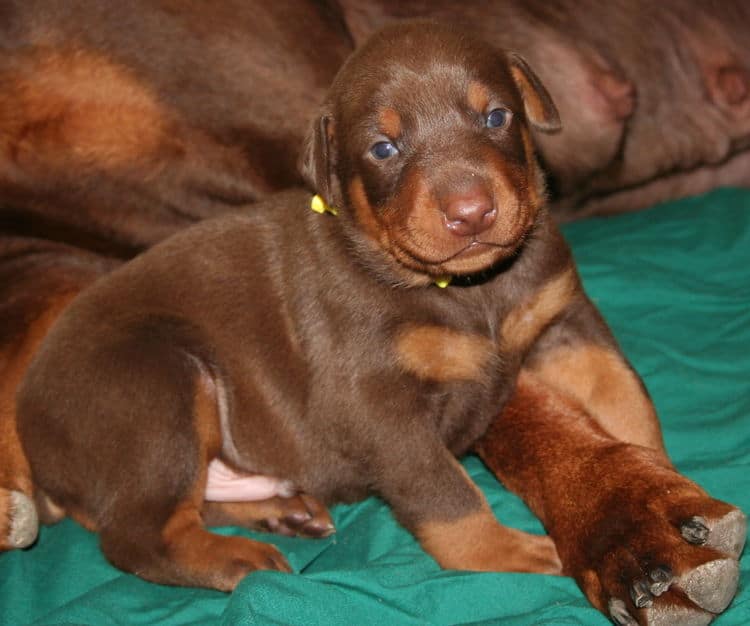 Red Male (tagged yellow so easy to see in pics)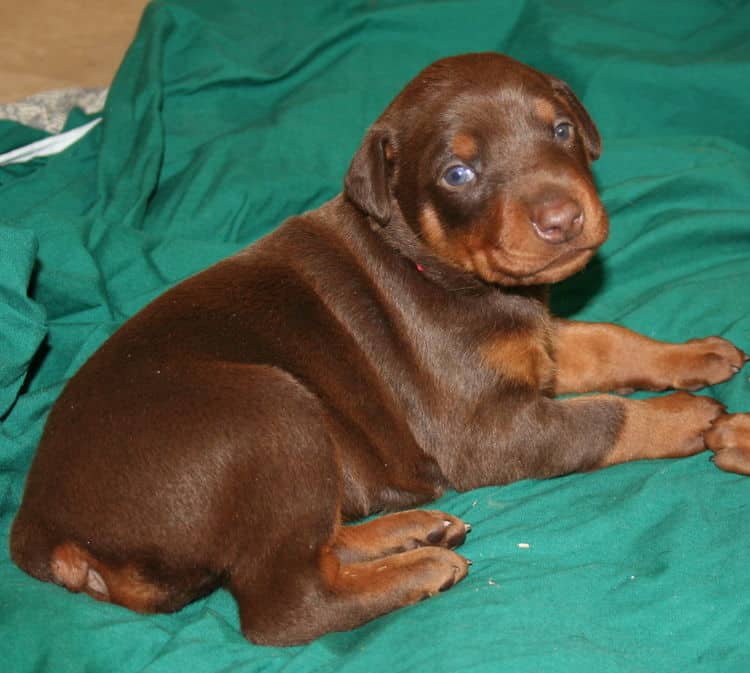 Red female tagged Pink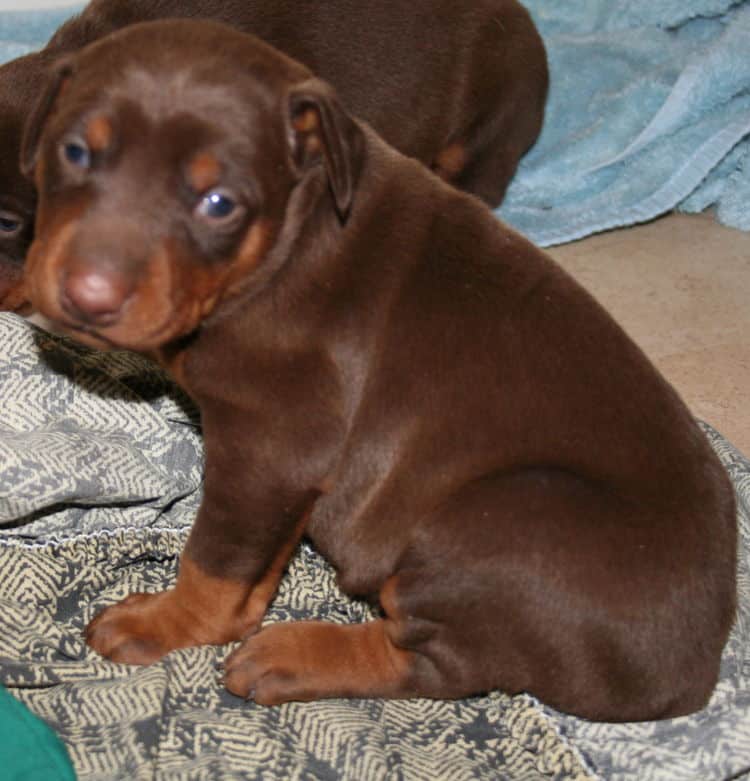 Red female tagged Orange
---
Find a New Home for Your Dobe
Doberman Rescue Organizations
All Content Copyright © 2000-2010 GarrettsDobermans.com.
All rights reserved.