January 26, 2009 --
Not the most fun day of the pup experience, but necessary. Below are pictures of mom and pups all loaded up and ready to go. This time was a little different for us. My middle child wanted to know if he could watch, so I told him to ask. I have always wanted to watch .. and we got to. I was very proud of him for being able to handle it.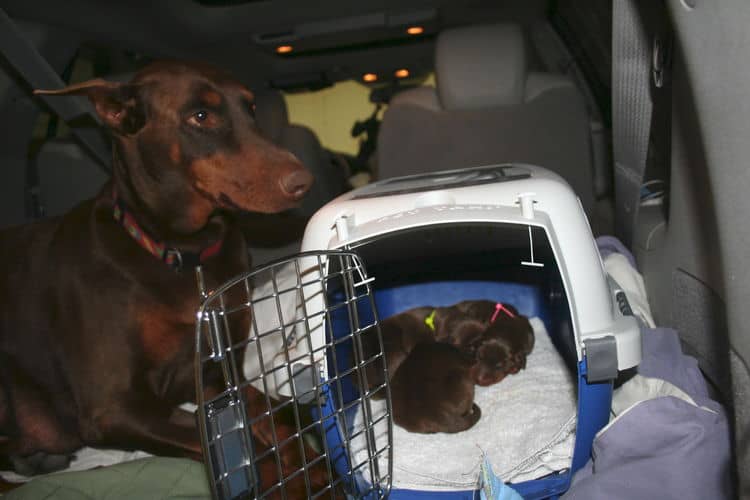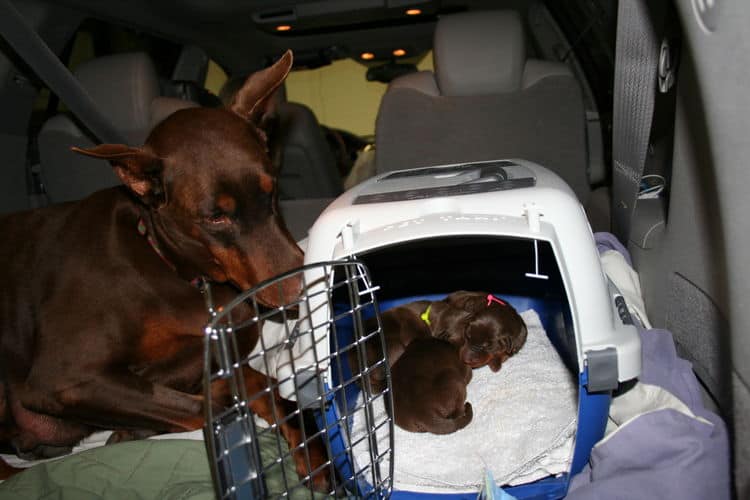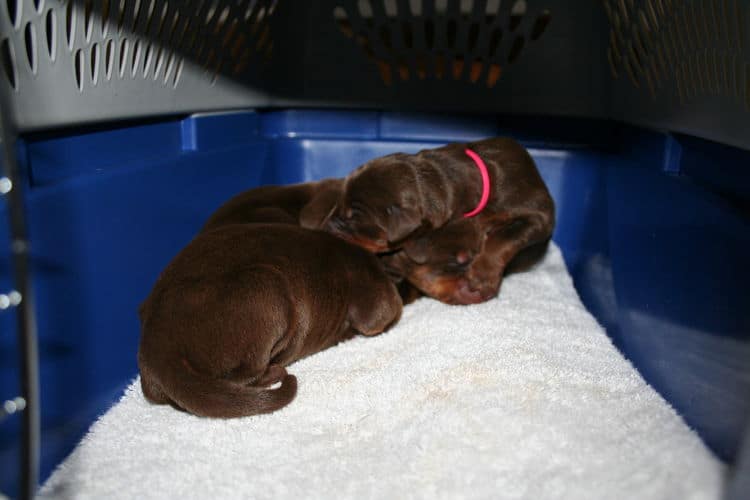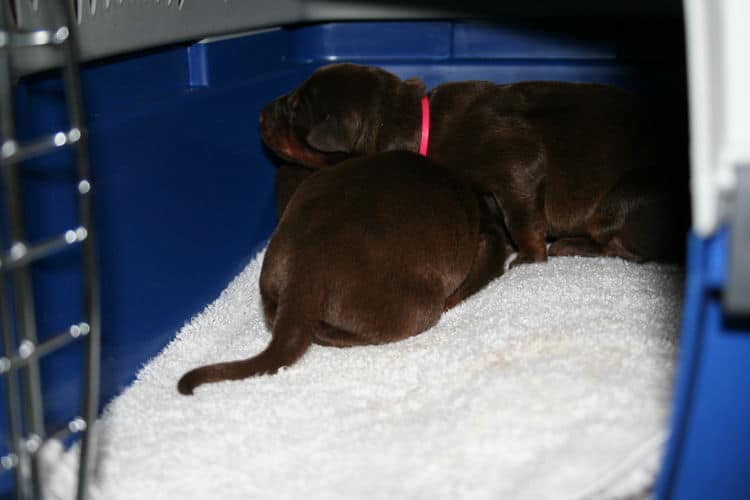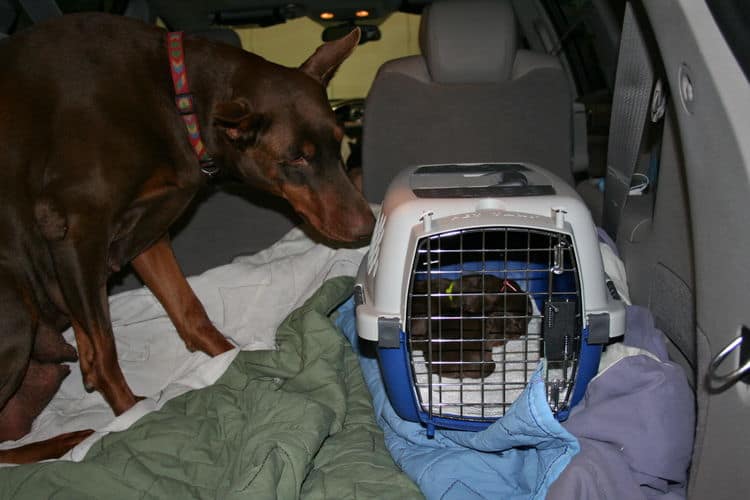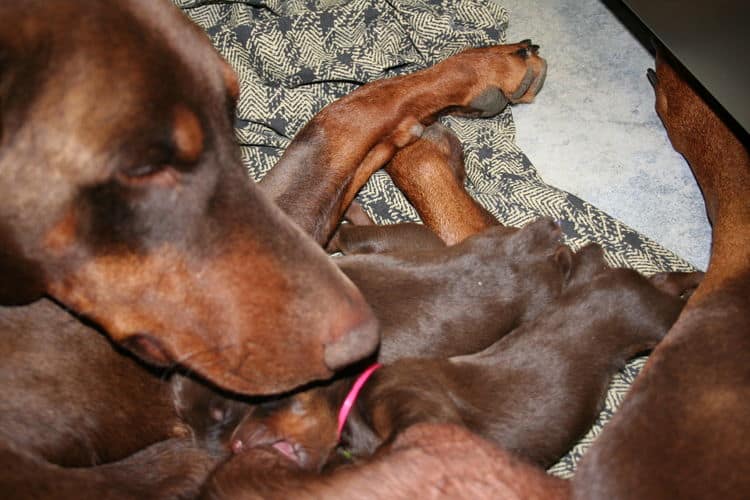 Back home getting good love from mom and full bellies


---

All Content Copyright © 2000-2011 GarrettsDobermans.com.
All rights reserved.