Links to Ellie's puppies:
1st Litter
2nd Litter
3rd Litter
Color: Black and Rust, Brown eyes

AKC Registered

Date of Birth: 5/4/06

Weight: 70 lb

* Excellent markings, almond-shaped eyes

* Great around little animals and kids

* No white Doberman's in bloodline.

* Rainbow of colors in bloodline --
blacks, reds, fawns and blues

Number of Litters: 3
[Produced Blues and Blacks in all 3 litters.]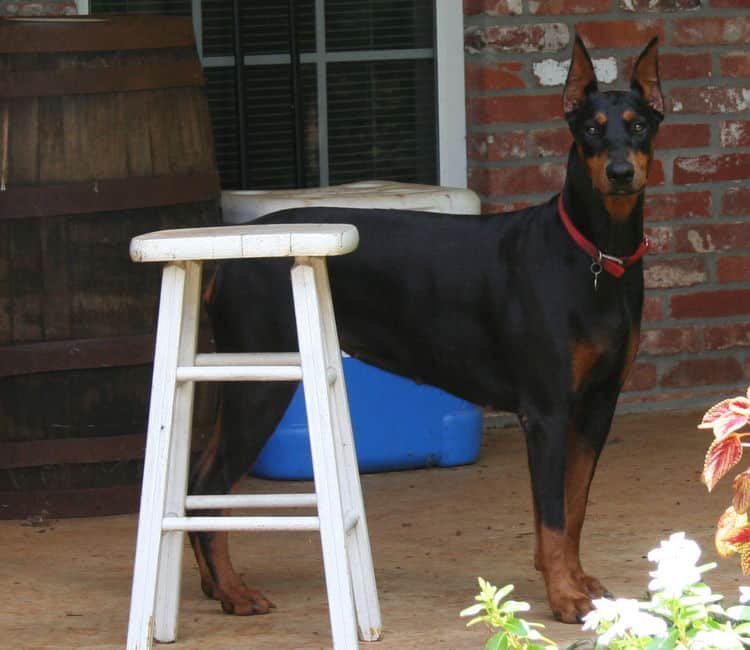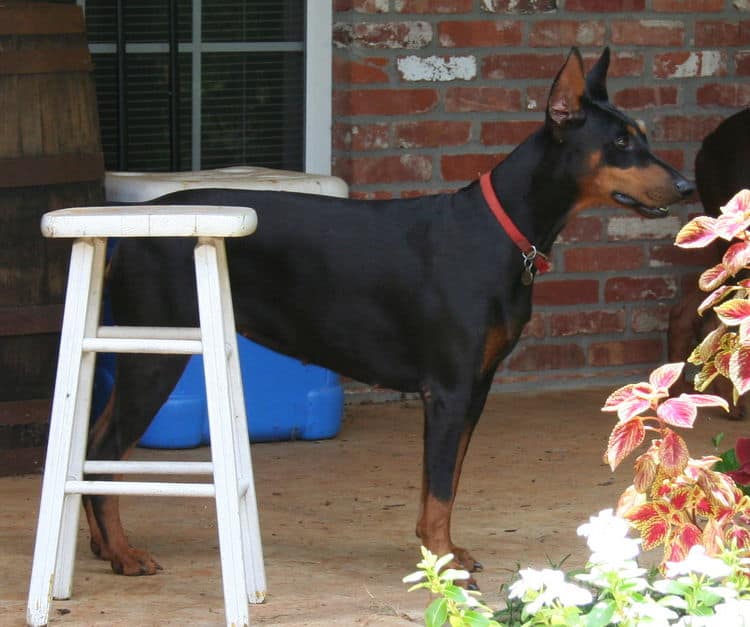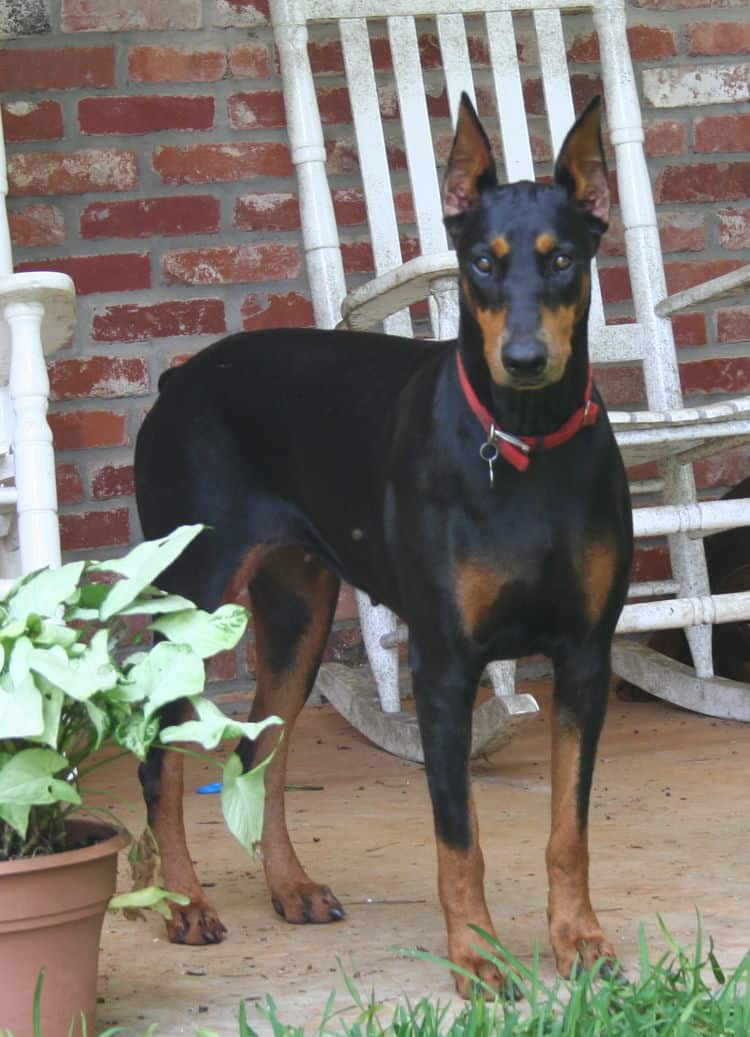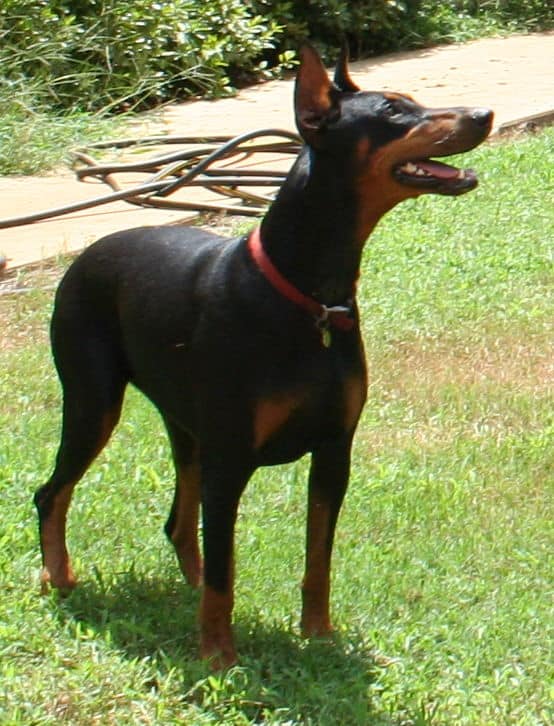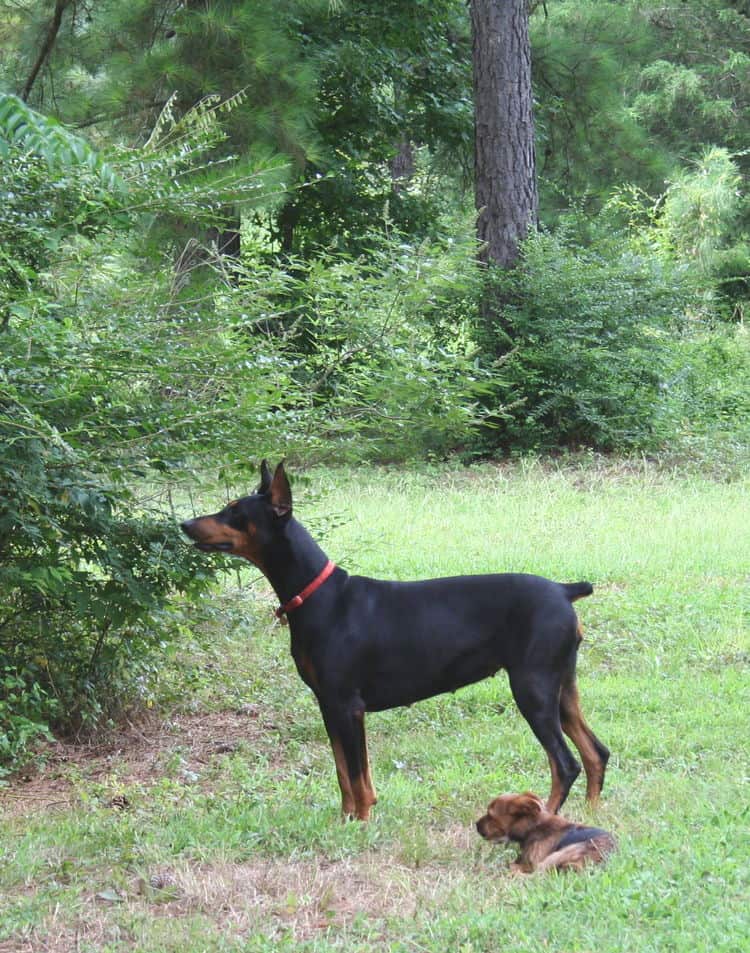 Ellie and her little bud, Tater Bug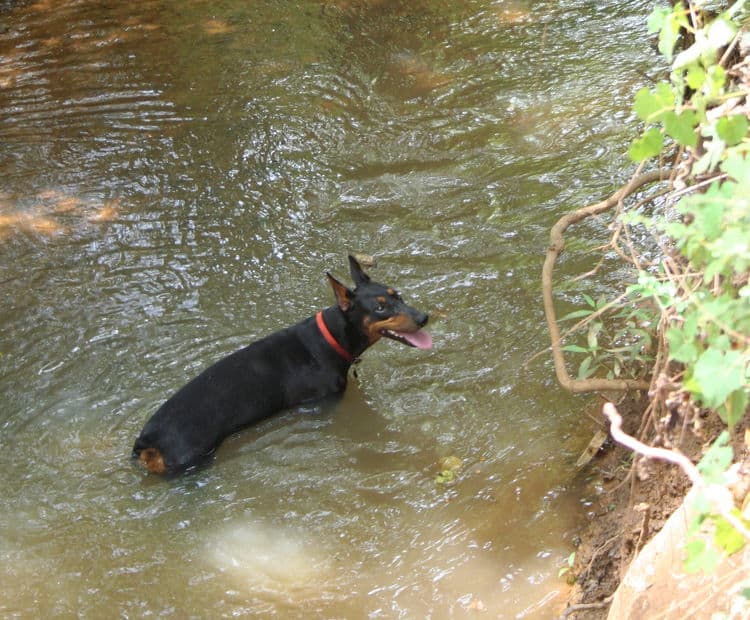 Swimming in the Creek .. a favorite Pass time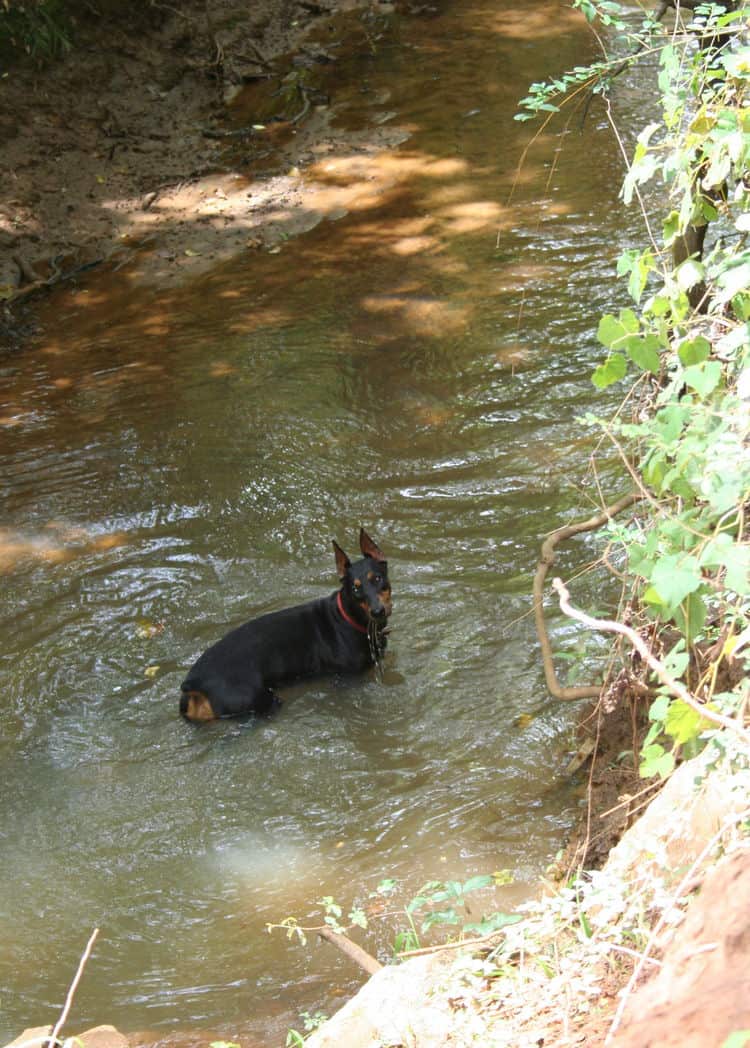 Ellie right after delivering her 1st litter!
(Click on picture to go to litter's home page)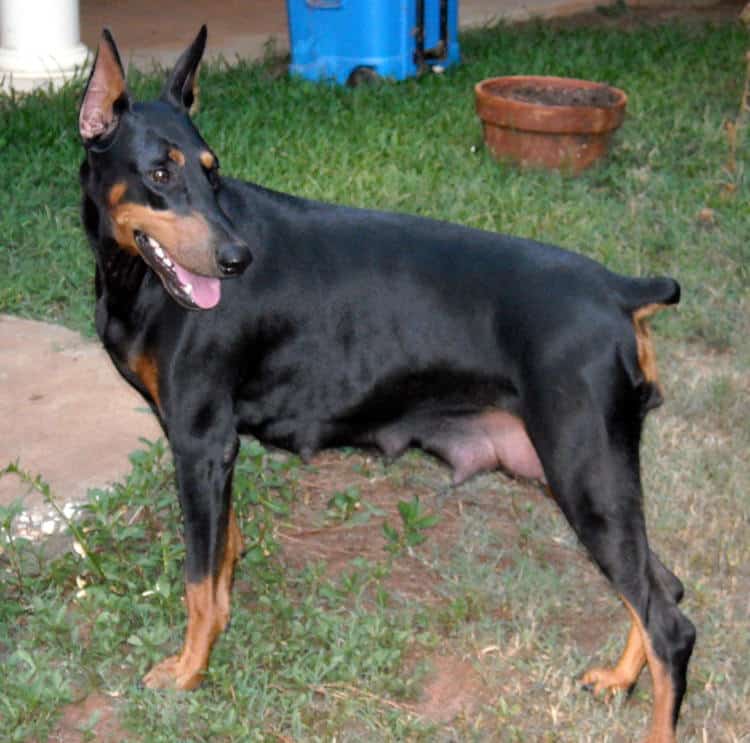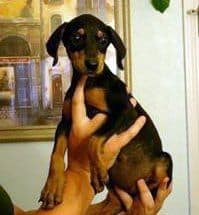 Ellie as an 8 week old puppy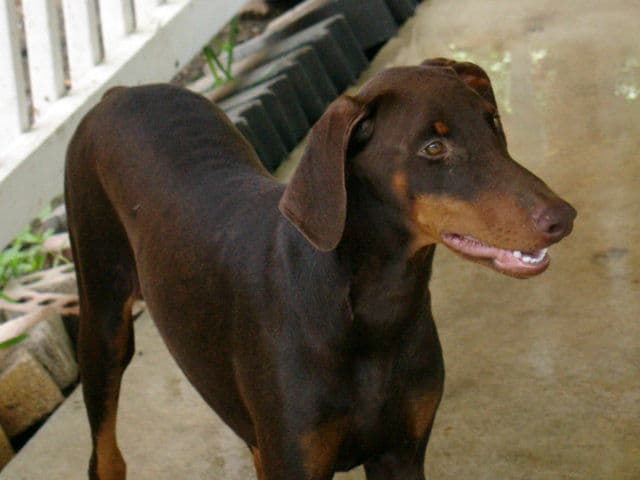 Karli (Ellie's Mom)
All Content Copyright © 2000-present GarrettsDobermans.com.
All rights reserved.