Scarlett was the daughter of Lady Agatha, "Aggie", both owned by the Garretts. Both females had everything to do with the Garretts success and experience with the Doberman breed. Scarlett passed away November of 2013. She birthed 4 litters and from her last litter the Garretts kept a red female - Sable. Scarlett lived with the Garretts and was very much an adoring member of the family.
Mother of Sable (shown above) & Pyro (sire used by Watsons) / Grandmother of Blue (shown above), Ella (shown below) & Violet (dam used by Watsons) / Great Grandmother of Grace & Zoey
The Dobe that started it all --
Aggie was the Garretts first Doberman. She was brought into the Garretts lives in 1998. She was retired after her 3rd litter and enjoyed life as a wonderful family pet! As you will witness through pictures on the site, Aggie very much enjoyed having pups around and loved to step in and help out with them! Sadly, Aggie passed away on July 12, 2010. Her body shut down from old age. She had no existing medical disease and her heart was in excellent shape to the end. Aggie lived a long life with the Garretts and we miss her very much.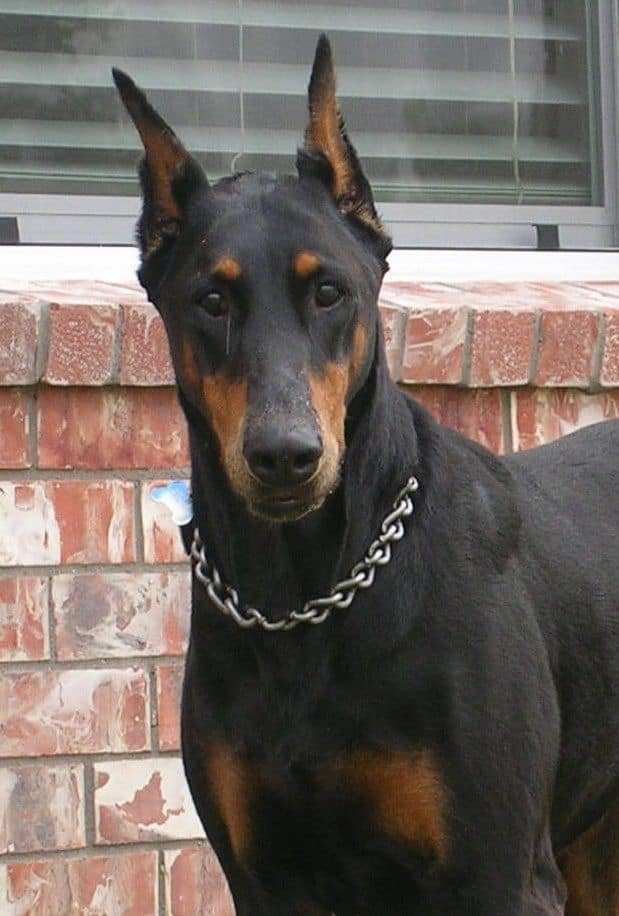 Lady Agatha - "Aggie"
(owned by the Garretts)

[Deceased]


Mother of Scarlett / Grandmother of Sable & Pyro / Great Grandma of Ella, Violet, & Blue / Great Great Grandma of Grace & Zoey
--- Bloodline is in breeding program via Grace
---
Ella was the daughter of the late Ellie (owned by family members that bred puppies using our bloodline). Ella retired from the breeding program after having two litters. From her second and last litter, the Garretts kept a black and rust male named Buster (neutered, never bred). Ella passed away in 2019. She was well bonded to our 2-legged princess, Taylor, and later became a favorite of the adult Garrett, Todd. The two of them frequently roamed the property together.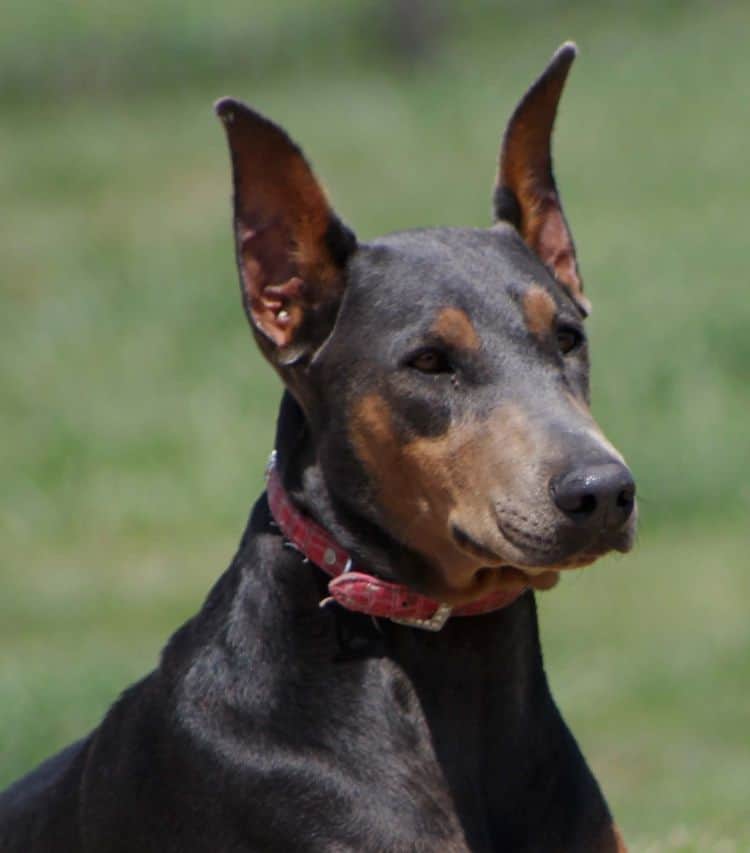 Garrett's Princess Ella Bella - "Ella"
(owned by the Garretts)

[Deceased]


Mother of Buster (neutered; never bred)
--- Bloodline not in current breeding program
---