-- August 2005 --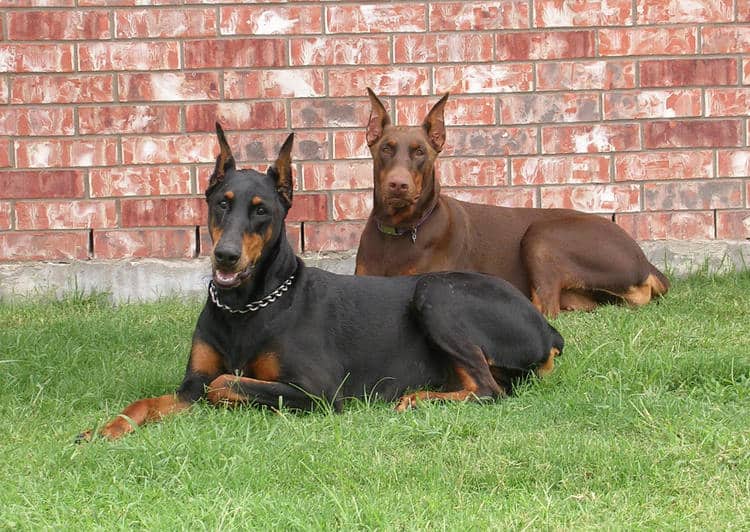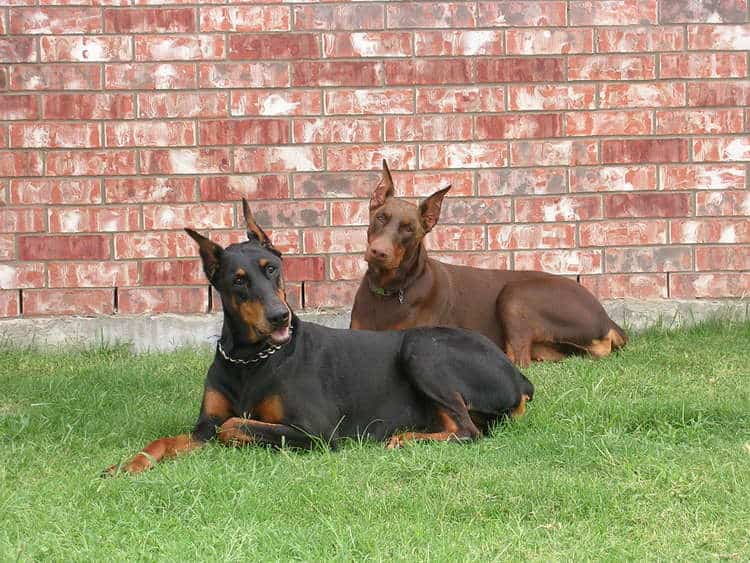 Aggie, the grandmother of this pup ... ahhhhh!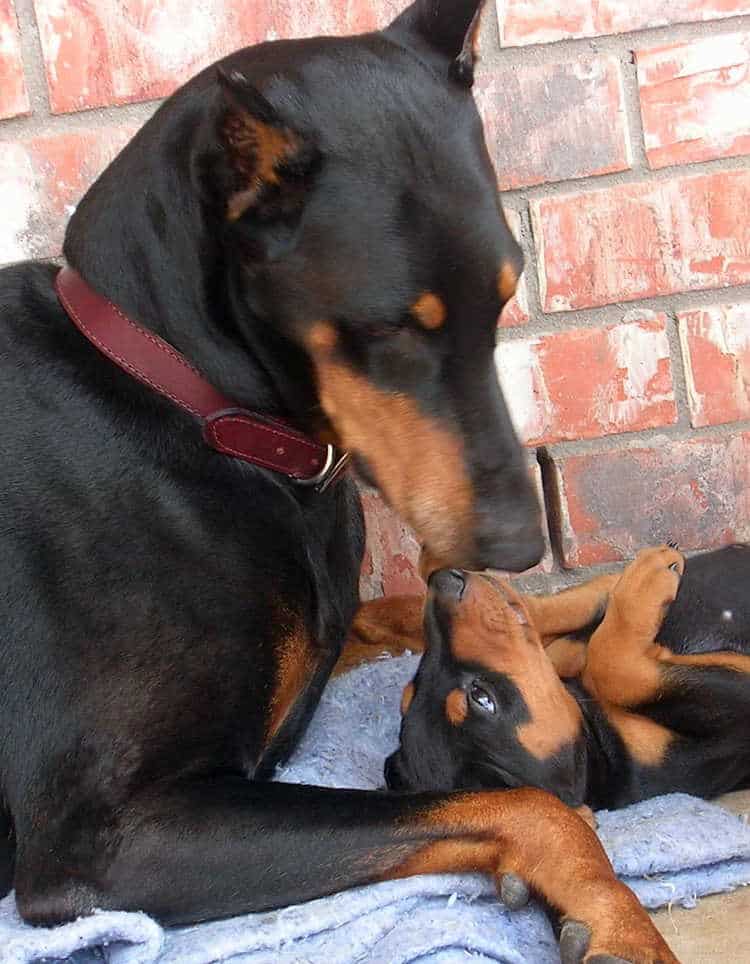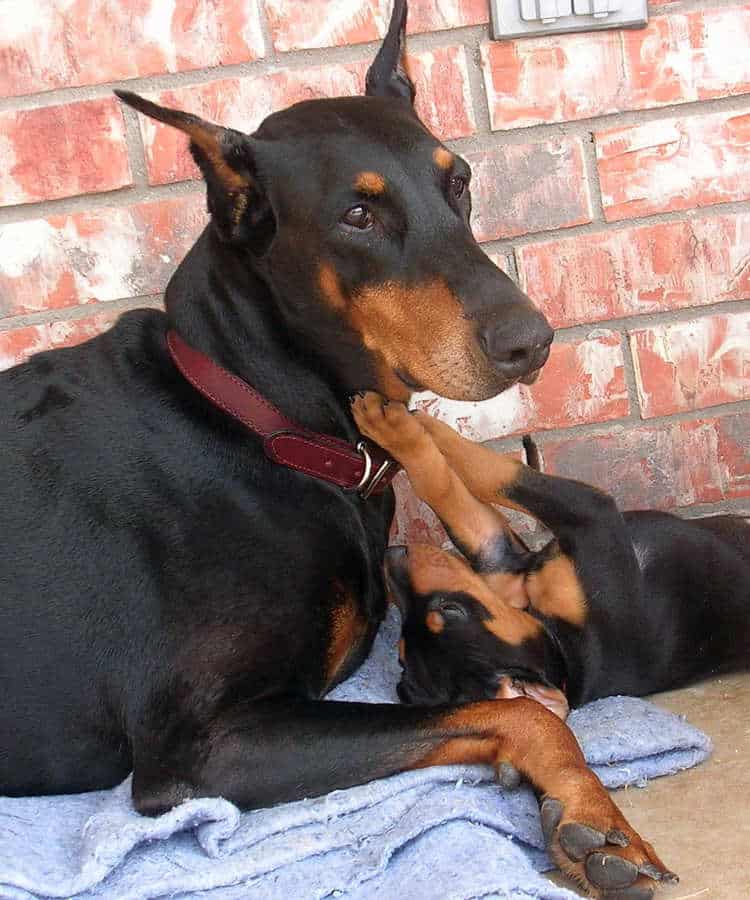 Aggie was an awesome grandmother to Scarlett's pups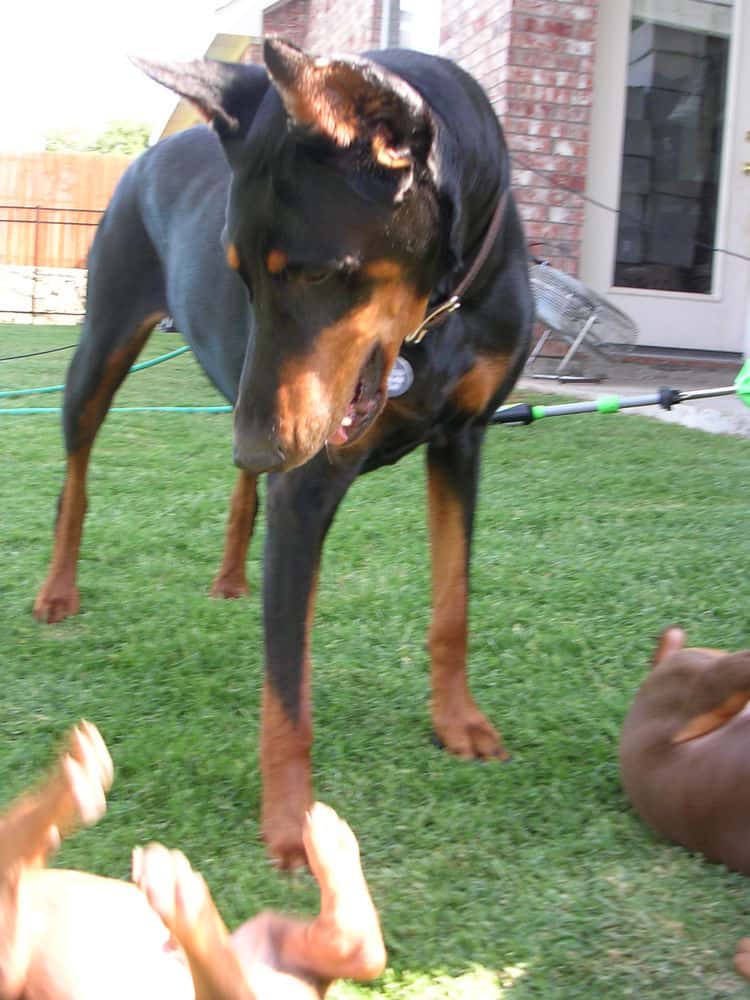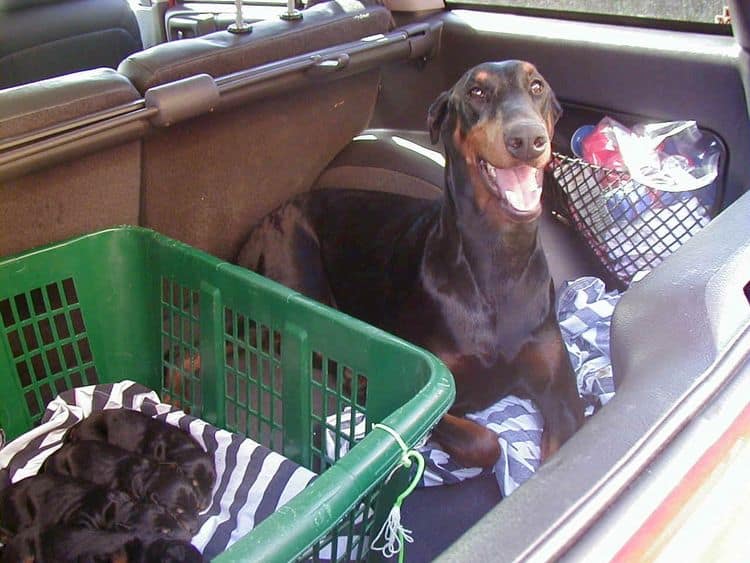 Aggie with pups from 1st Litter. Going to vet.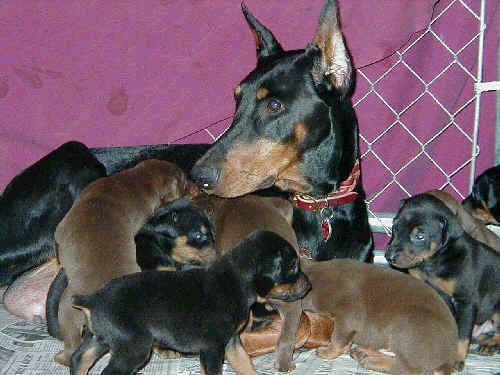 Aggie with pups from 2nd litter
Aggie with her 3rd litter: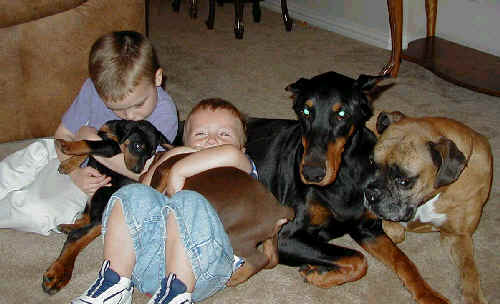 Testament to her temperament:
Aggie's totally fine with our children and her
canine pal all being cuddled up with her puppies
All Content Copyright © 2000-present GarrettsDobermans.com.
All rights reserved.