Our third Doberman, Sable, was out of Scarlett's last litter, born in January of 2009. Sable has been our most well-rounded Doberman thus far -- appropriately protective, super affectionate with her primary owner while lovable to the rest of the family, and the dominate leader of our "pack" in a gentle yet commanding way. Our other three Dobermans give her full respect, thus her nickname "top dog".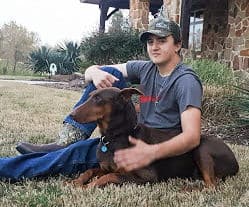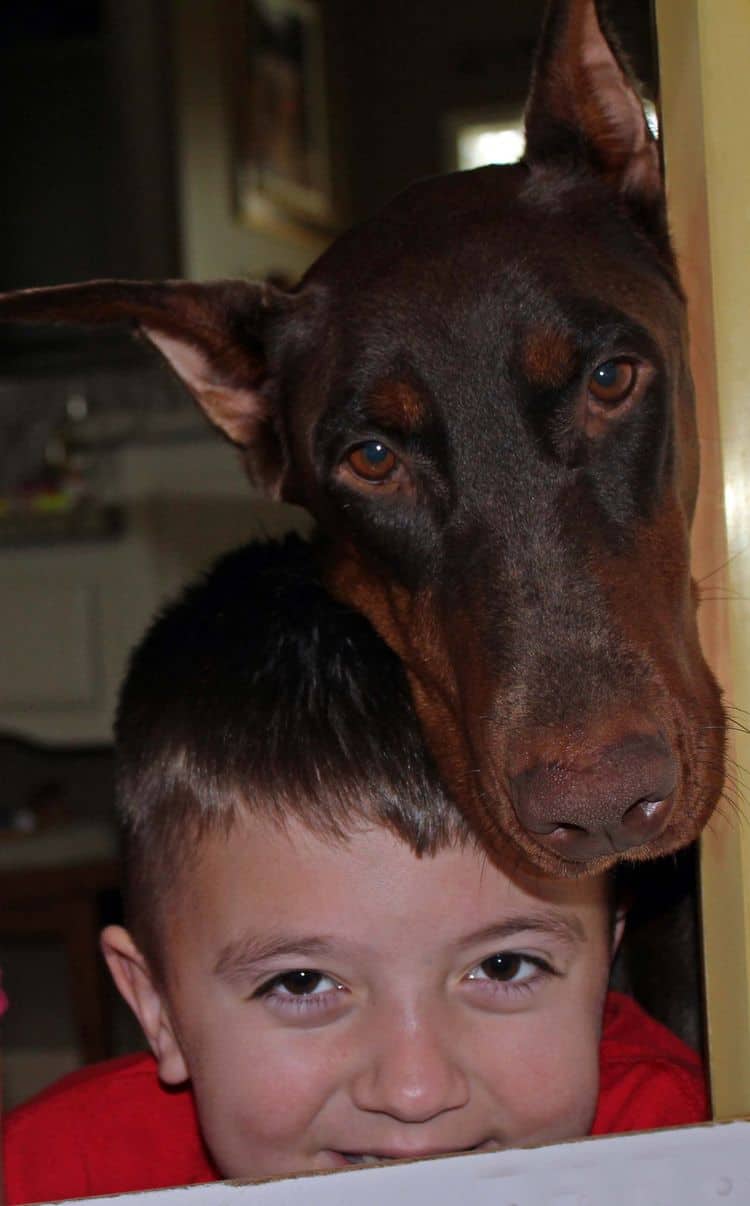 We obtained a blue/rust female from Ellie/Pyro's litter born July 26, 2009 -- Ella (Scarlett's granddaughter). Ella bonded with our daughter and has a very sweet nature.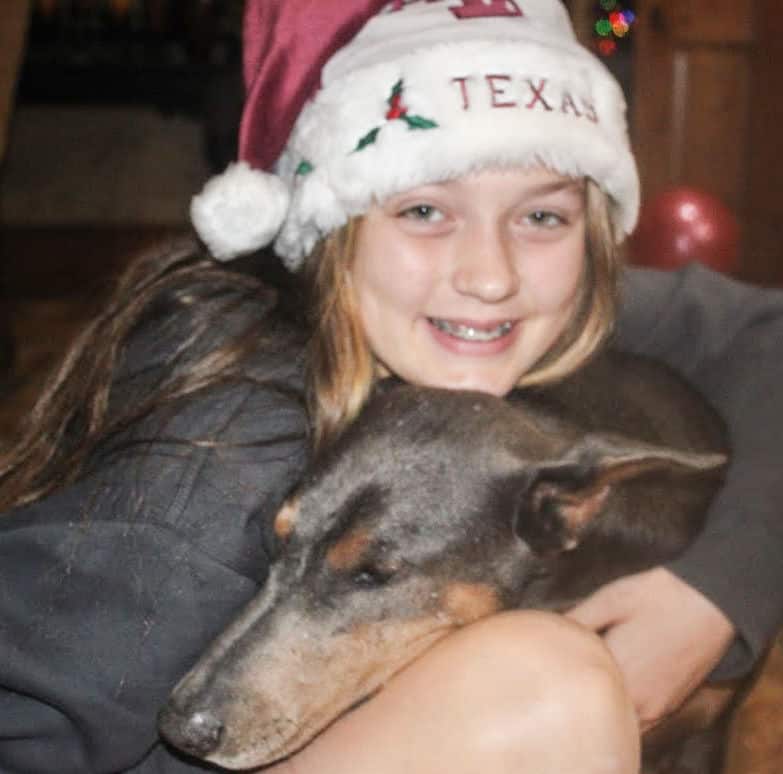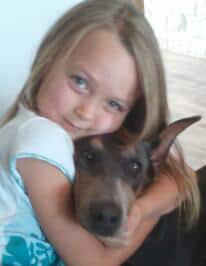 Most recently, we kept a pup out of Sable's 3rd and final litter. We named her Blue. Blue's personality has been the most unique of our kept Dobermans. High energy, but calms down as soon as we desire her to chill; super attentive to every owner in the family, Blue desperately seeks to please us. She was kept as our oldest child's Doberman buddy, however he is now a college kid. While he frequently comes home on the weekends, Blue finds herself bonded fairly equally to all members of the family. When he does come home, she can hardly contain her excitement!
Blue as a puppy :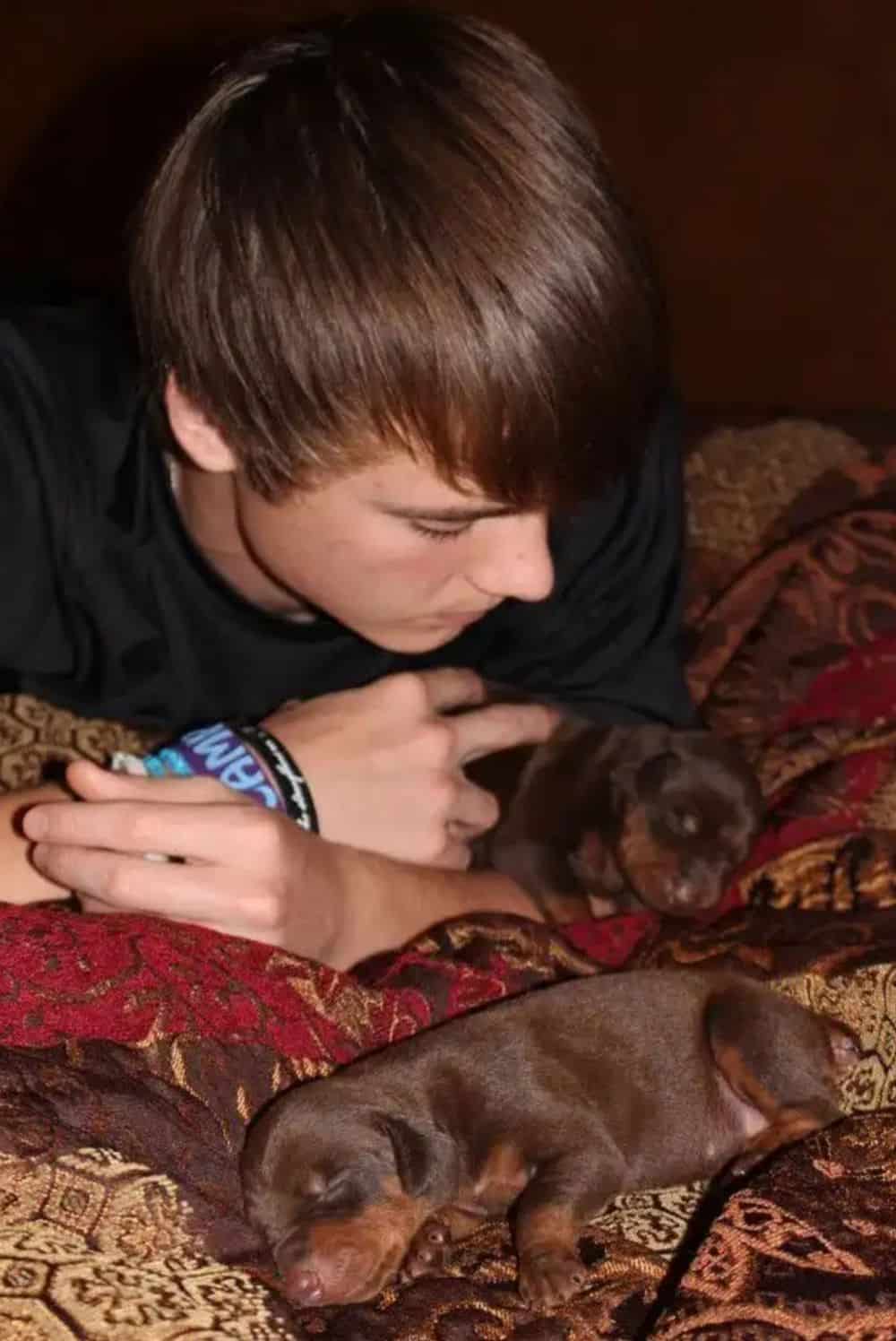 Blue was bred for the first time 9/1/2018. We will most likely keep a female from her litter.
Last but not least, out of Ella's last litter, we kept a male named Buster. Buster was neutered when of age to do so. He is strictly our daughter's best buddy and one of the most gentle-natured Dobermans we have owned.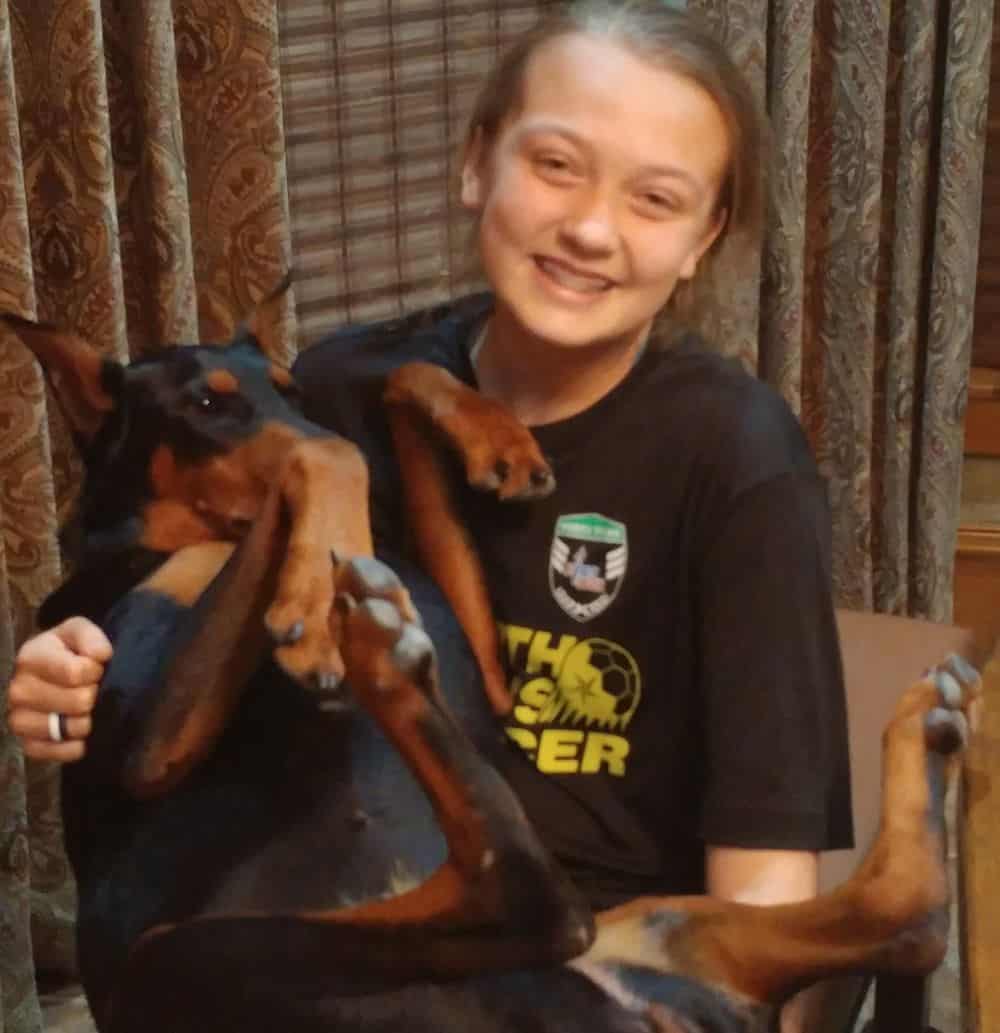 We encourage you to spend some time on this site. More specifically, spend time reading letters sent in from owners of pups from our previous litters. The temperaments of our Dobermans are exceptional. We spend a lot of time handling them as pups.
If you have questions that are not answered on this site or simply want to contact us personally, you can
Text message:
940-300-8429
or E-mail us at: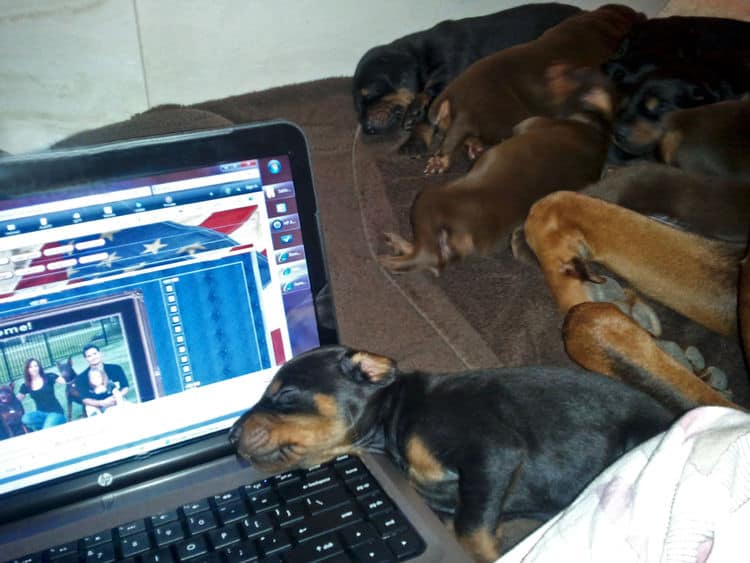 Laura@garrettsdobermans.com