Raider

Black & Rust Male out of Scarlett's 1st Litter

(Born October 2, 2005 -- Owned by Brian, Michelle, and family)

Raider went to live with his new family in Oklahoma City.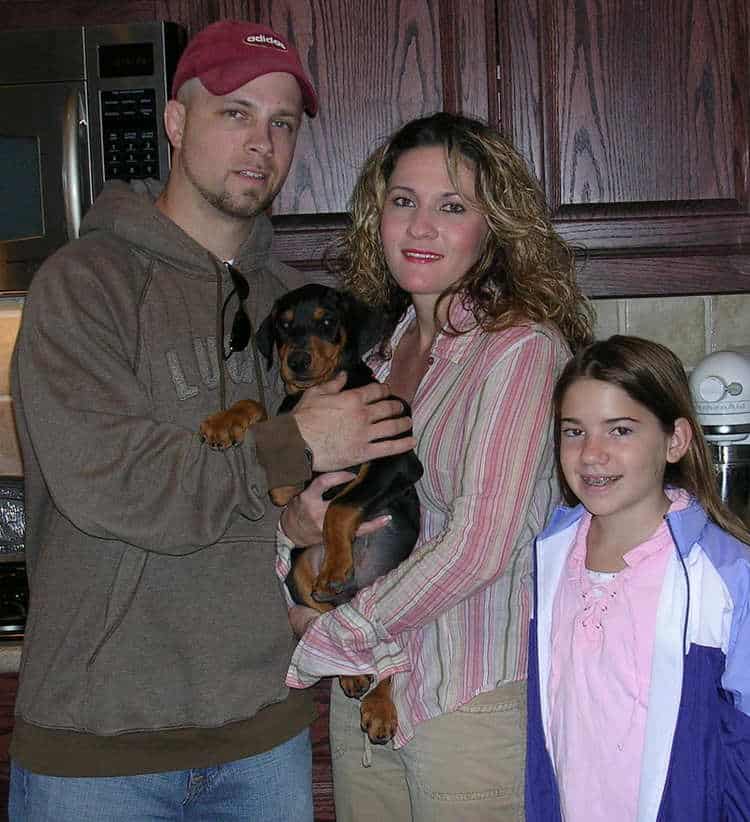 December 3, 2005 -
Raider went home today with his new family.
They drove down to pick him up .. and went back.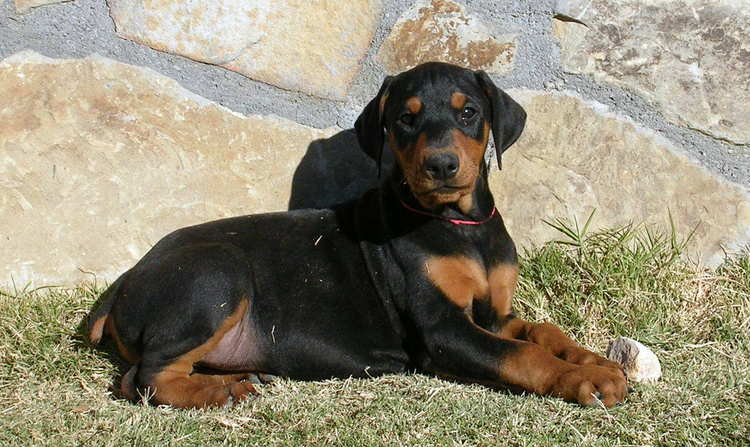 Raider's 8 week pictures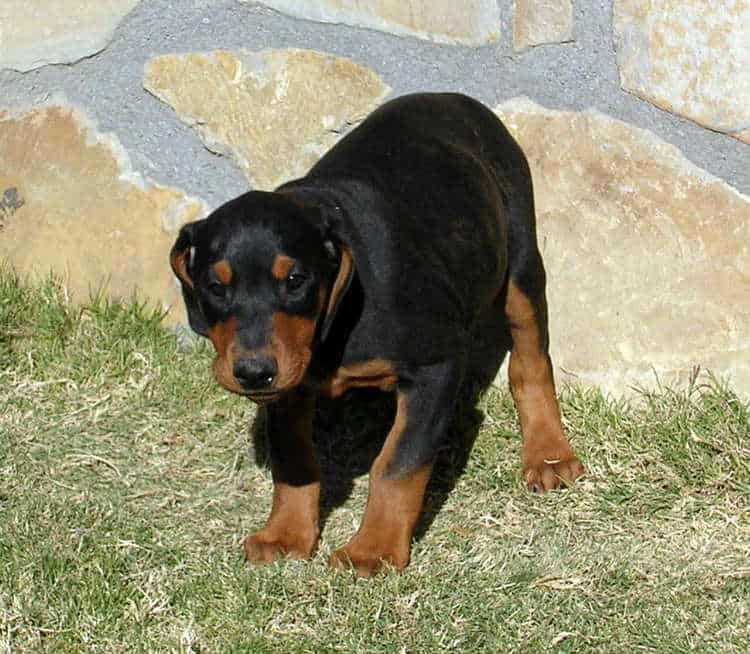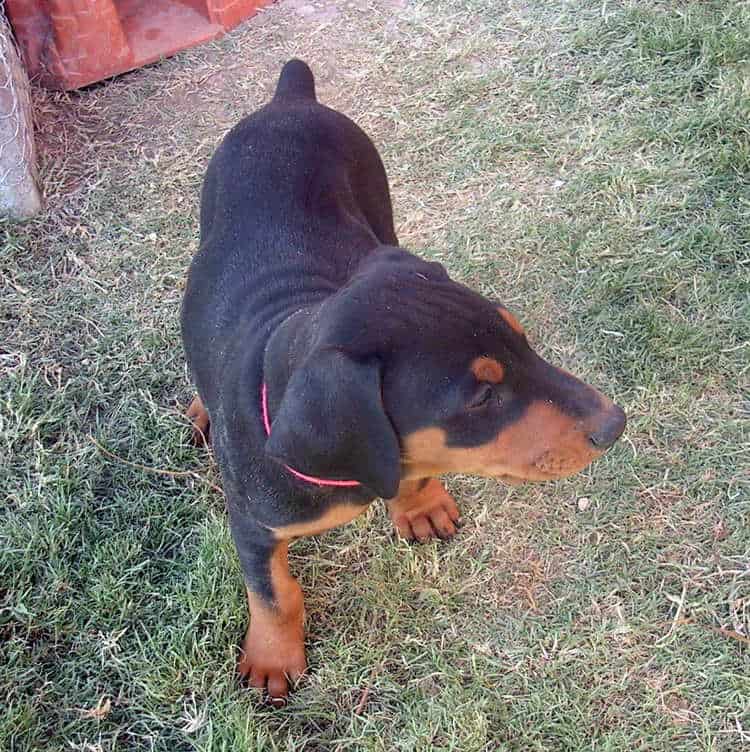 Pictures at 7 weeks old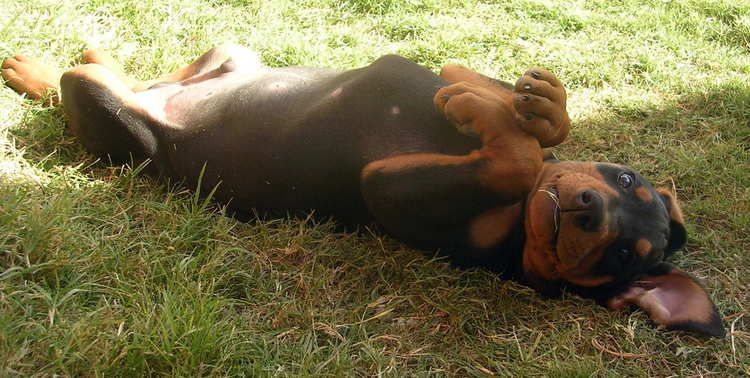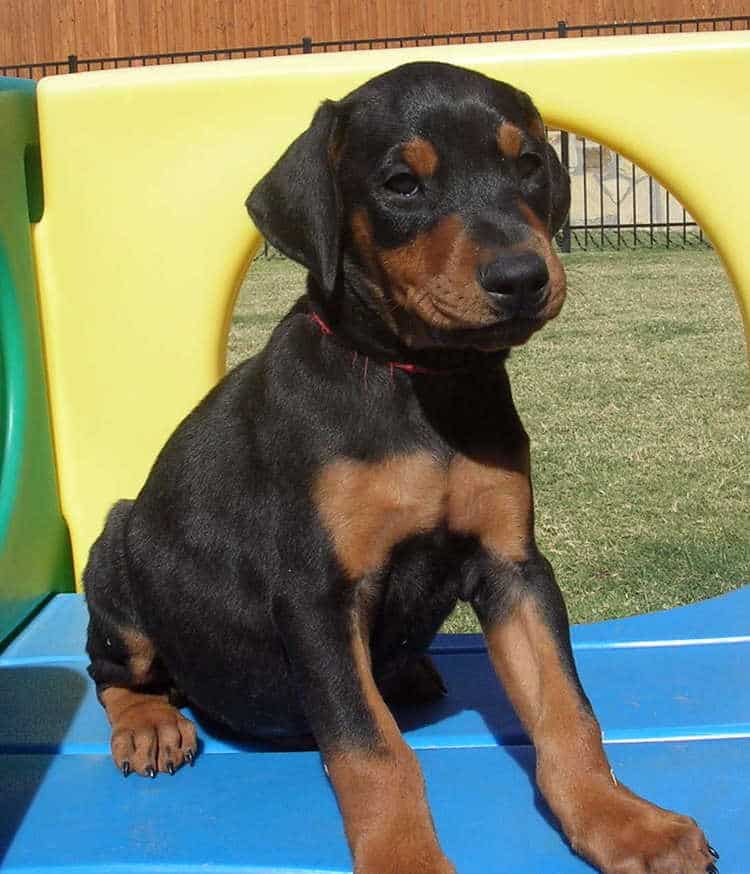 6 week old pictures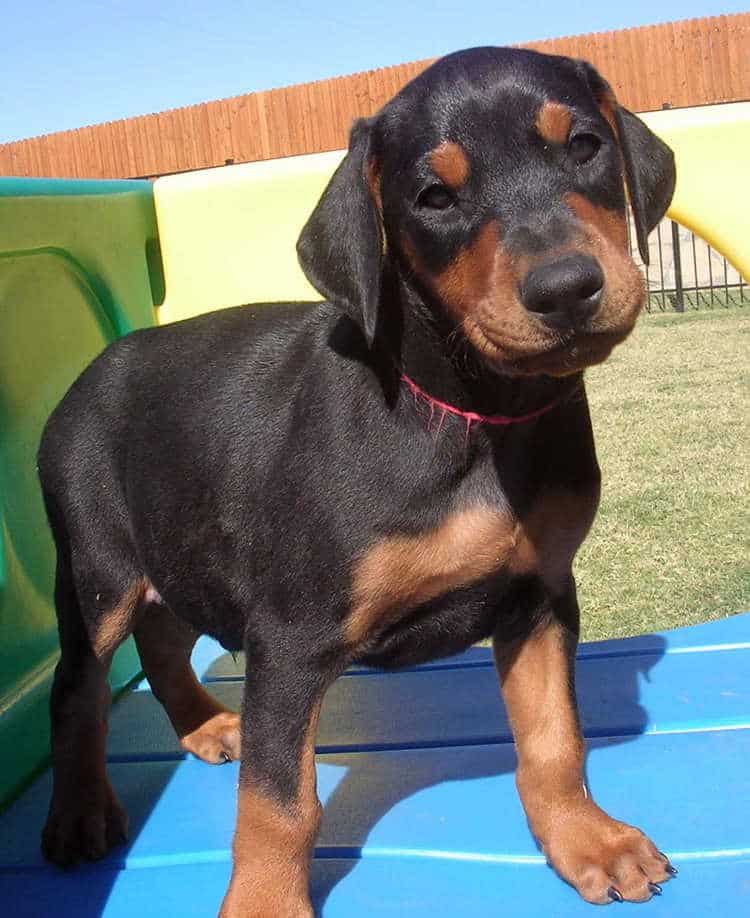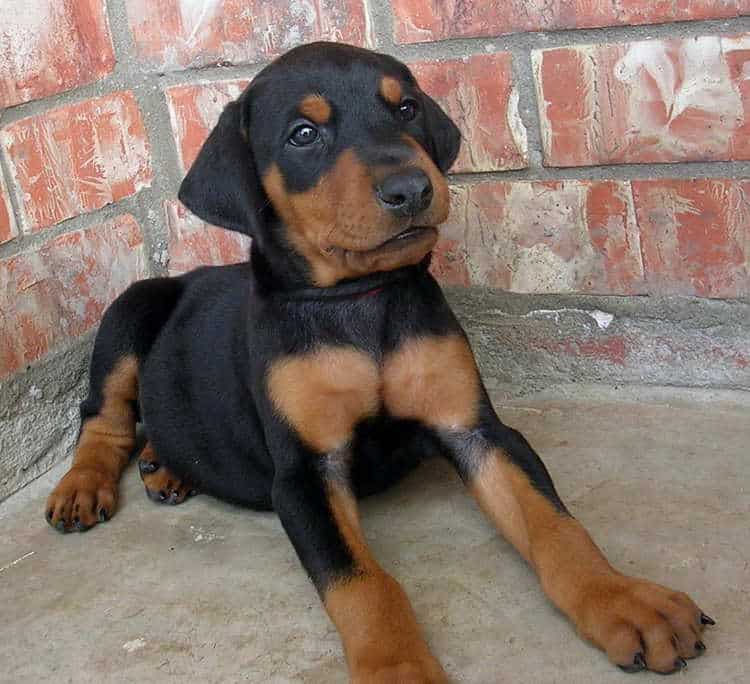 Pictures taken at 5 weeks ...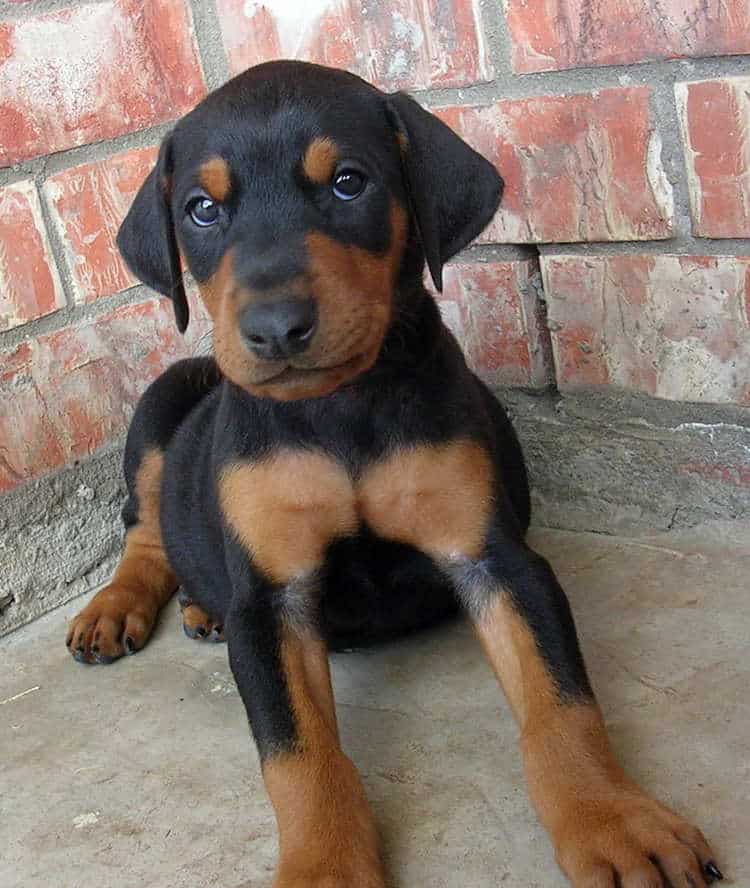 ... this pup is so aggreeable to taking pictures!
(I think he likes the attention!)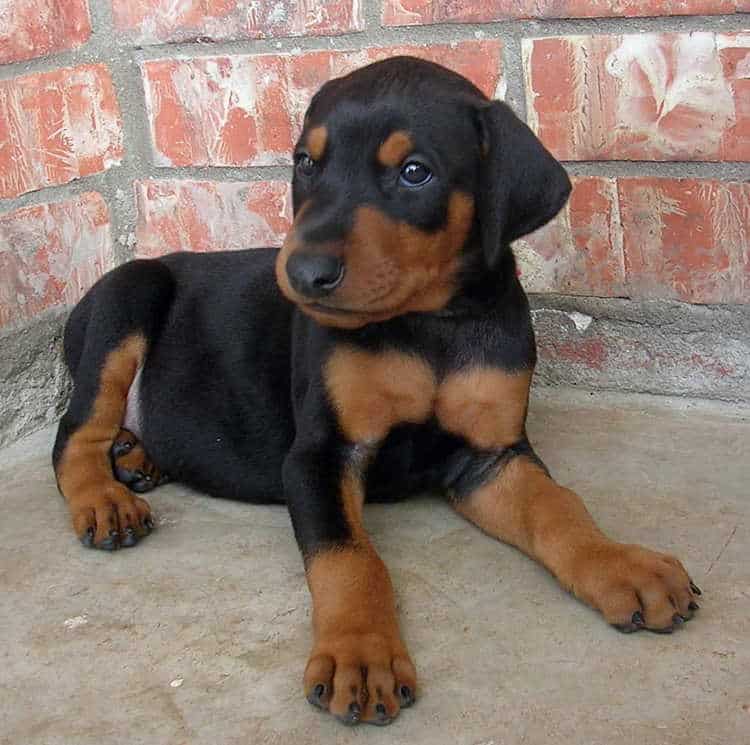 He's teething!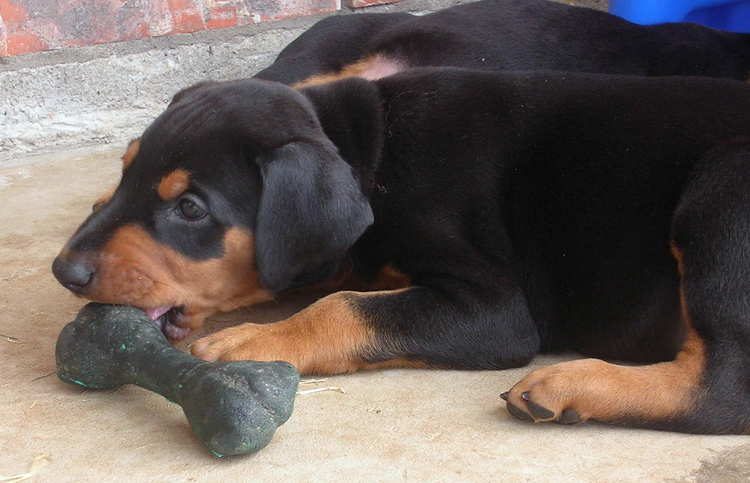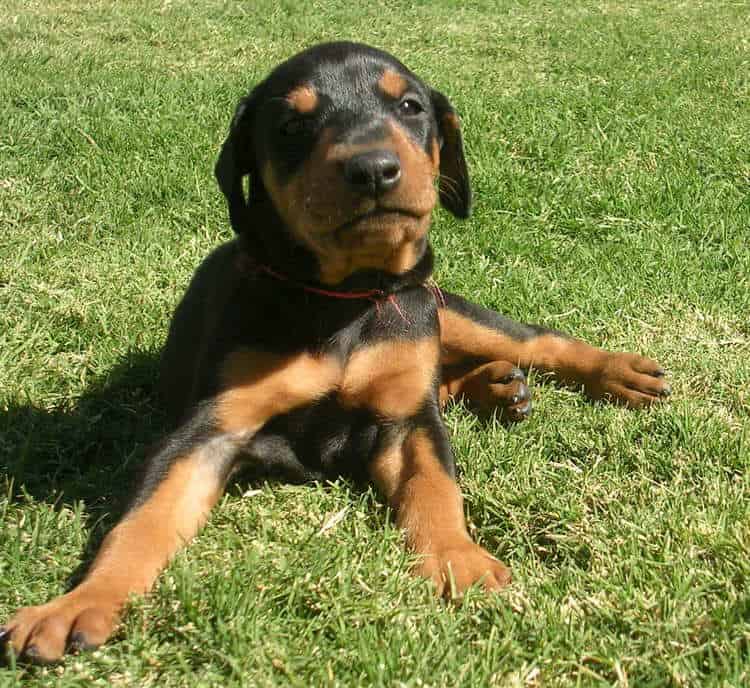 4 weeks old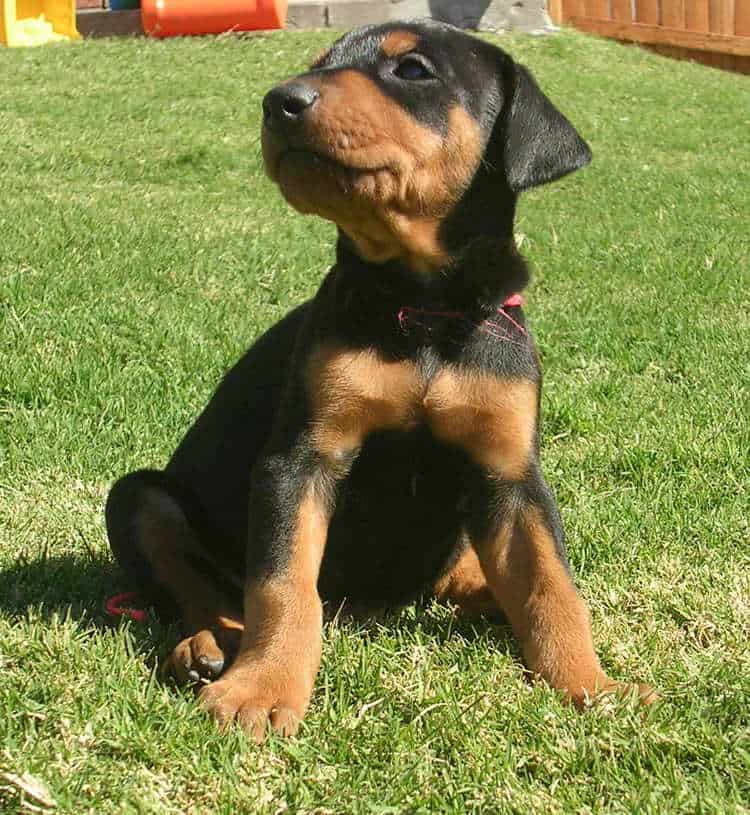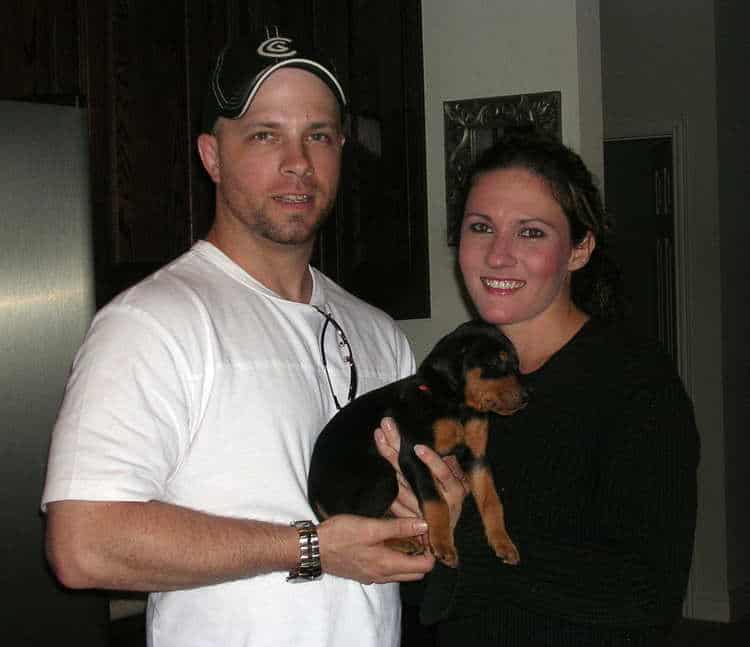 October 29, 2005 - Visitors came out today -- Brian and Michelle from Oklahoma. It was a 3 hour trip for them from Oklahoma City! They came out to choose a pup and this is the lucky little guy. After a nice visit, they hit the road again -- another 3 hours just to go back home!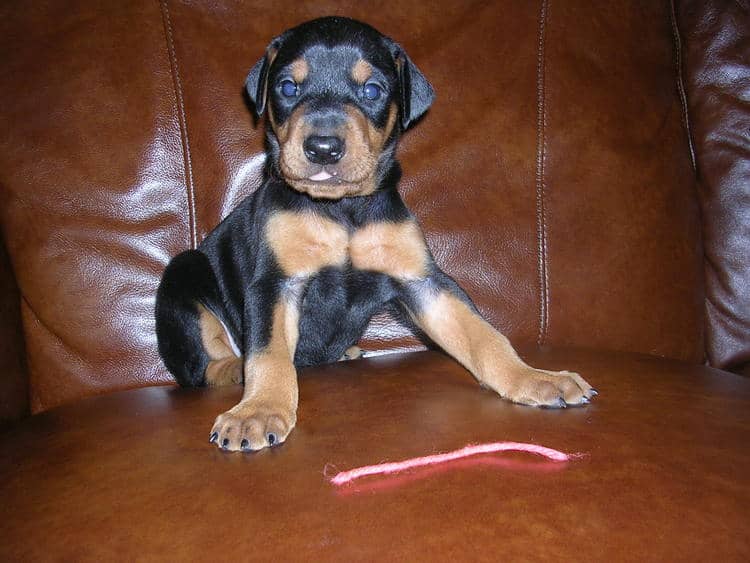 3 weeks old
Click Here to see Raider's puppy page
Click Here to see Raider's Mother
Click Here to see Raider's Father
Below are the email exchanges we had. These are listed newest at top to oldest at bottom. You may want to start at the bottom and work your way up.
November 11, 2005 -
"Michelle,

Thanks for getting back to me! I have to tell you, Raider eats so much!! Everytime I put out food, at the end of eating, his sides are just sticking out so far. It's hilarious! I don't think I have ever seen a pup stuff himself like that. I am really going to have to watch him and make sure he doesn't get fat!! Right now, he looks fine. He is, however, growing like a weed. He is turning out to be one of the stockier pups. He is going to be a nice looking dog.

Have you put any thought into when you want to pick him up? Now that ears are not an issue, we don't have to plan around that. Honestly, if you wanted to pick him up just before Thanksgiving (he'd be 7 weeks) that would be fine with me. The recommended range on releasing pups from the litter is 7 to 13 weeks. The source I found that in was noting that range for training purposes. My main concern is whether or not they are eating well before leaving mom -- as I noted above, he's fine!!! Talk it over and let me know what you decide."
Take care!
Laura

November 10, 2005 -
"I talked with Brian and he said that he wasn't sure if he wanted the ears done or not. So, I guess no thank you. But thank you for offering [to take him to your vet]." Michelle

November 9, 2005 -
"I think that Brian has picked out Raider for his name. At first I didn't like it but it has grown on me. I can't wait too see him and to be able to play with him. The kids are really excited. Thanks for keeping in touch." Michelle
November 6, 2005 -
"Hello,
We were wondering how things are going with our new family member. When you have time, we would really appreciate it if you could please reply to us. Thank you very much for your time." Brian and Michelle

RESPONSE:

"Hey!
Your boy is growing quick! He is probably one of the sweetest of the bunch. His page has a 4 week photo and I will get a 5 week up in the next couple of days. They are all getting very playful now -- shaking their heads as they really try to get something and doing their best to pen each other down. That is funny because it is still a bit clumsy. The other night your boy ate so much food that his sides were sticking out, A LOT! When they do that, they kind of waddle and have to sleep (and poop) it off! He will get his first round of shots next week. All in all, things are going very well. I know the wait is hard - sorry!"

Take care,
Laura




All Content Copyright © 2000-present GarrettsDobermans.com.
All rights reserved.