Sierra is the sister of Guen (retired featured female on this site).
Harley sired several litters associated with Garretts Dobermans. Pics of Sierra at bottom of page.


Click Here to See: Guen's page
Harley's Page
All pups placed.
---
December 6, 2006 -- Notified of Red Male's new name: Cassius (pronounced cash-us)
---
December 6, 2006 -- 1 Fawn male sold.
---
November 26, 2006 -- First pup sold for this litter.
Red male will be living in McKinney, TX with Rasheena, Terrance and their girls. Today they took a trip out with Laura to visit with the pups.
---
BORN: October 25, 2006 / MOTHER: Sierra / SIRE: Harley

Brief information on litter:
--SIZE of Litter: 3
--GENDER: 3 Males
--COLOR: 1 Red & Rust / 2 Fawn & Rust
--AKC Registered
--Excellent markings
--All healthy pups



Pictures from 1st Week:
November 2, 2006 - "Good Morning, Ms. Laura! This Red doberman is so much like Guen. She is a really goooood Mother. Sierra is Guen's sister, different litters. Paulette is the breeder. The puppies are off to a good start. They get all the milk they want! Very pretty little pups!" -- Pat George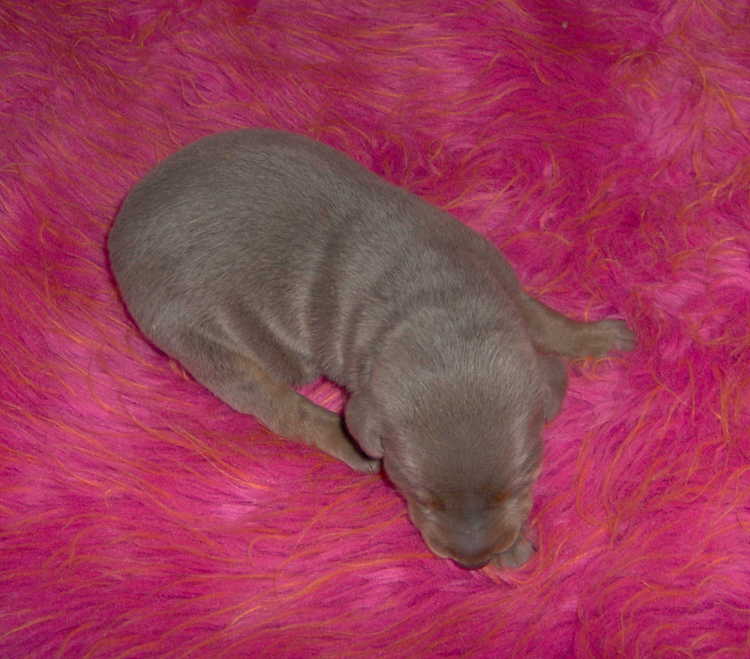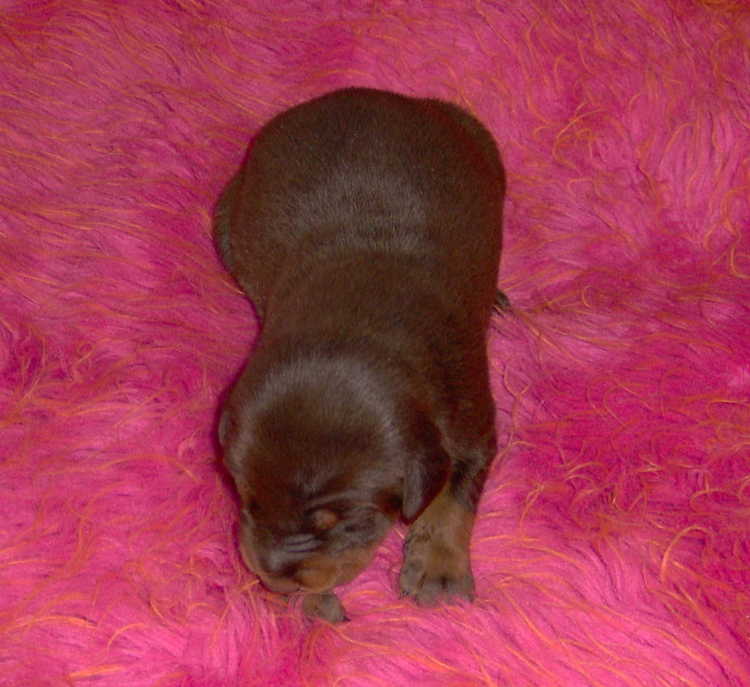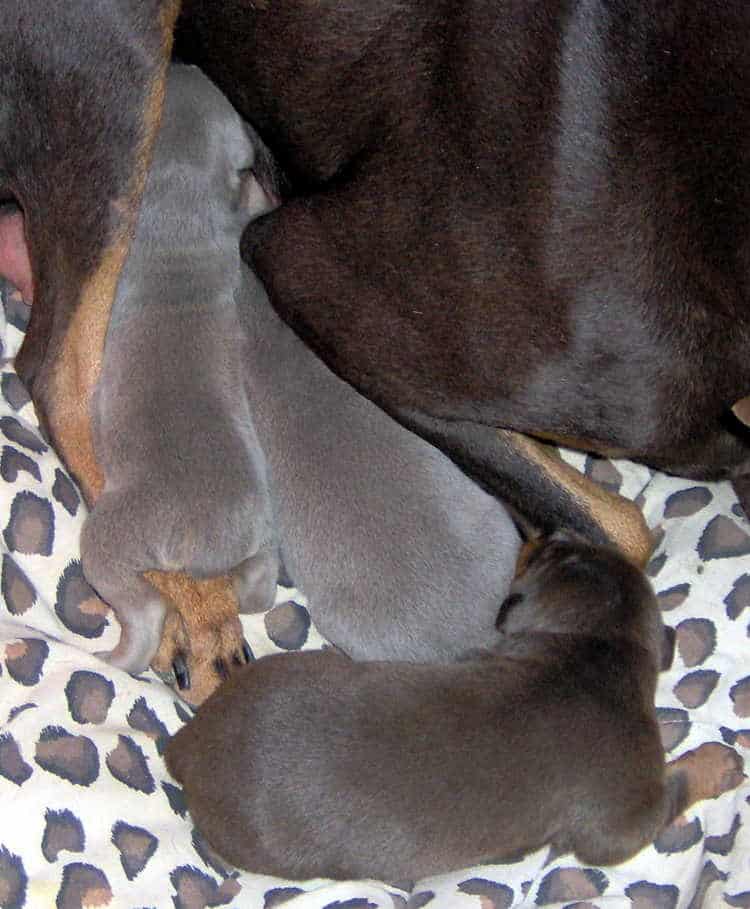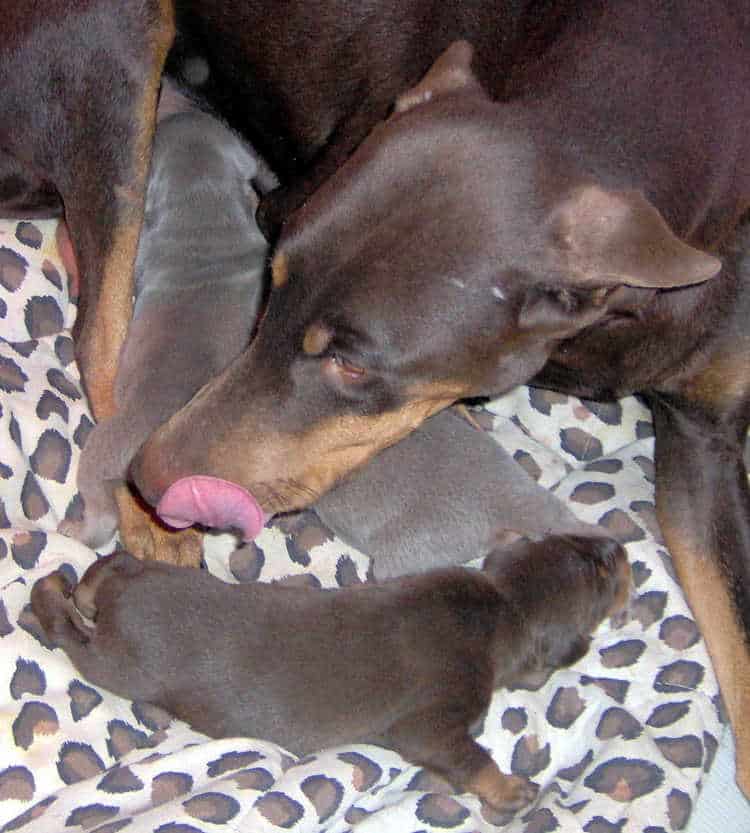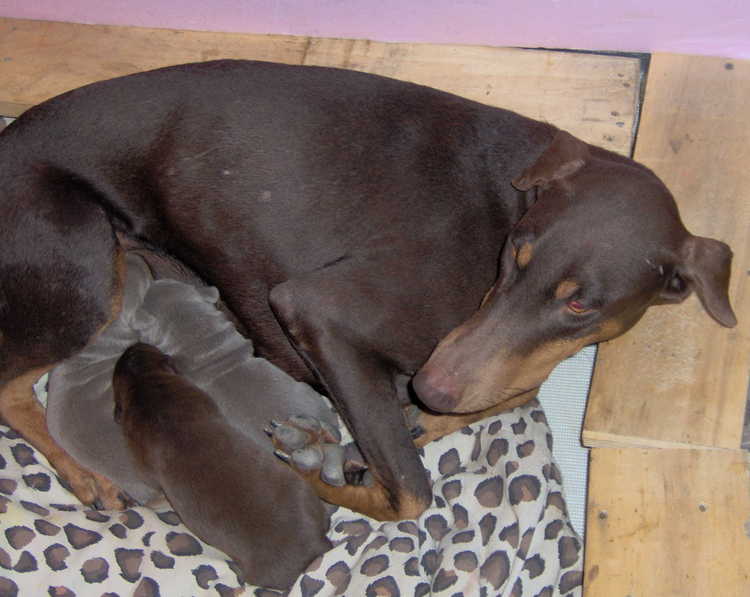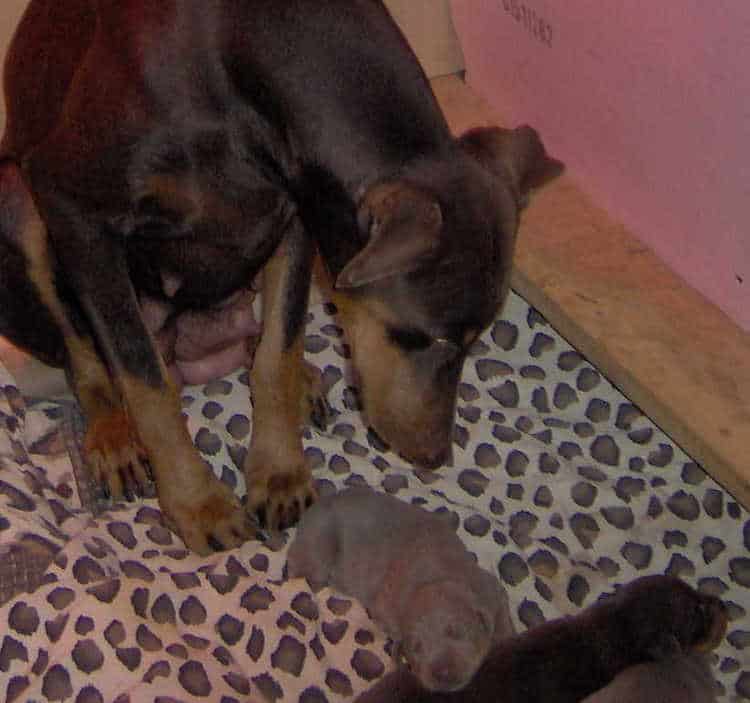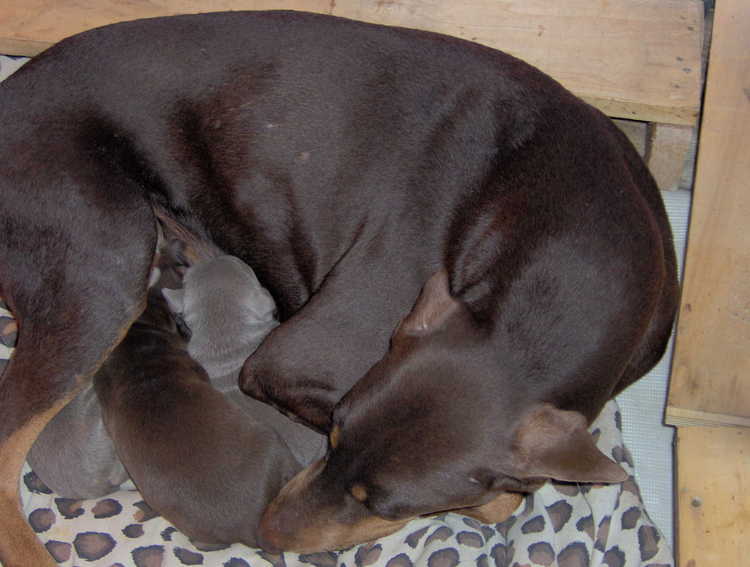 Sierra (Mother)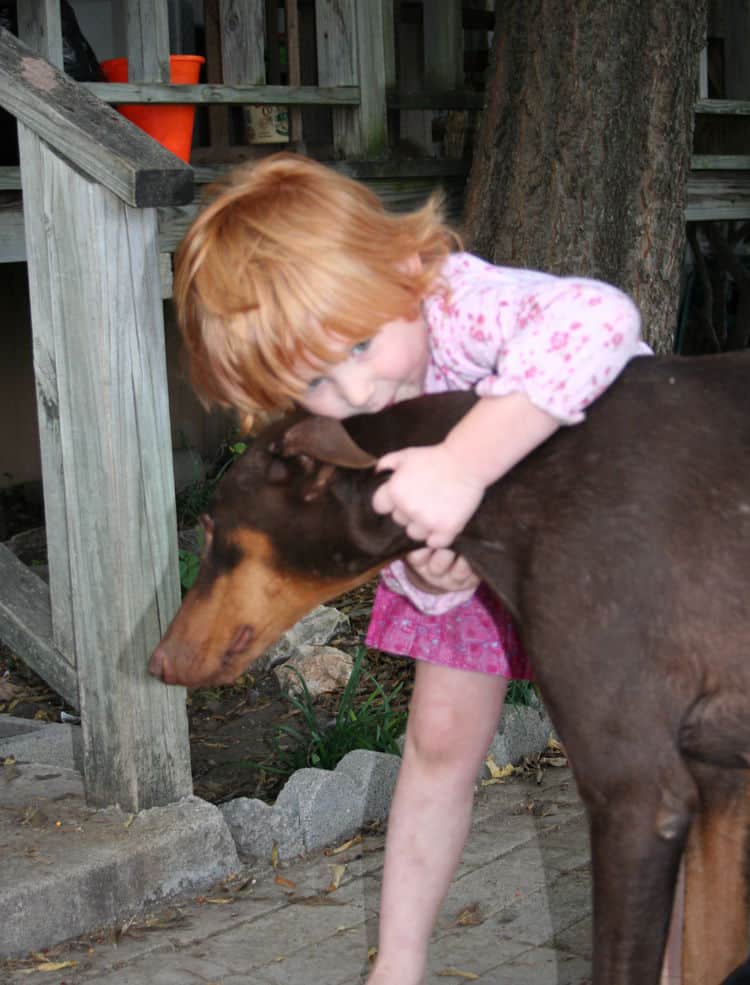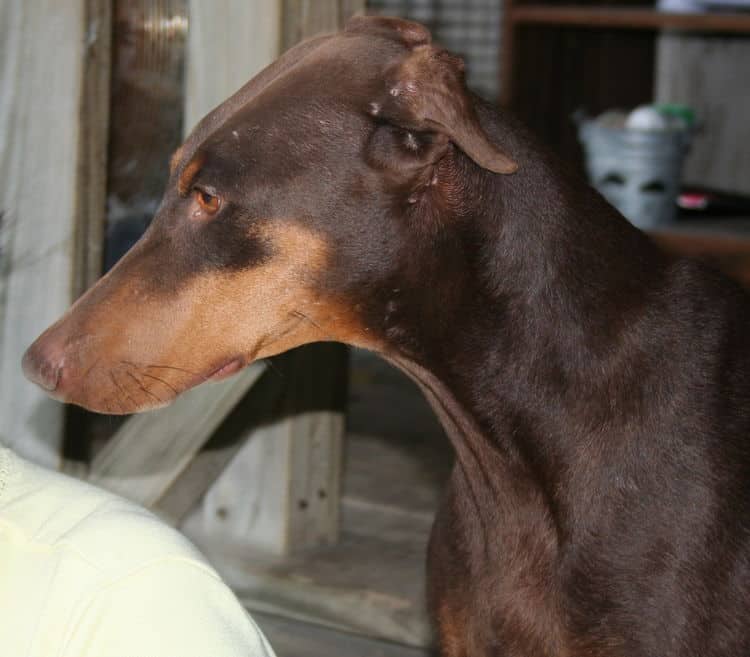 ---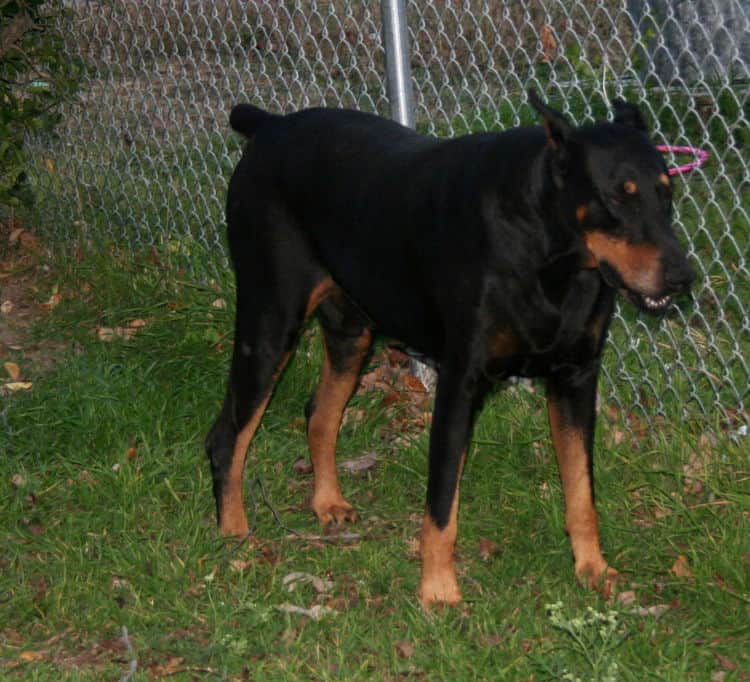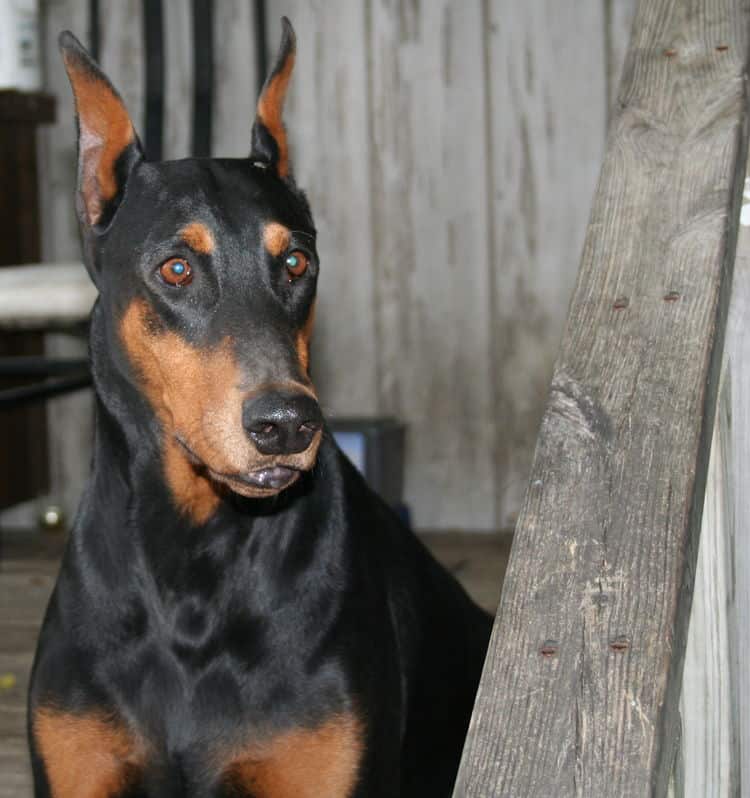 Sierra's Parents:
Left: Buddy (Litter's Grandfather)
Right: Rose (Litter's Grandmother)


---

All Content Copyright © 2000-2011 GarrettsDobermans.com.
All rights reserved.