-- March 18, 2004 --
Thank you for the e-card! Here are some pictures of Lola taken on the 14th...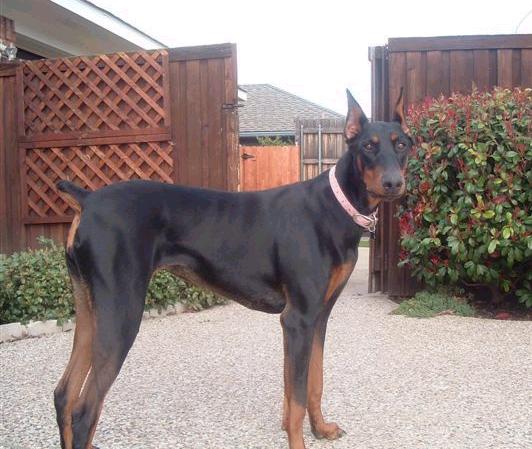 She is such a great dog! She's so sweet and loving.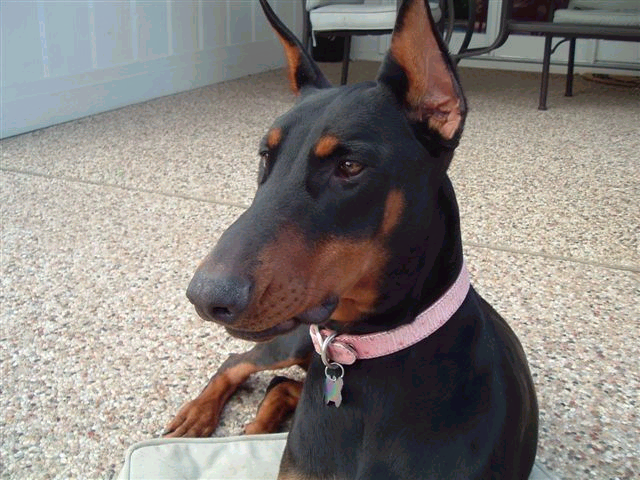 Very smart and funny too!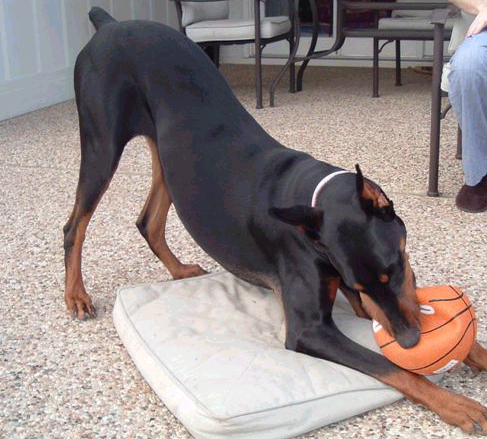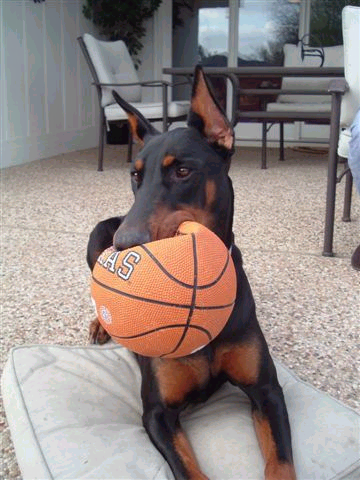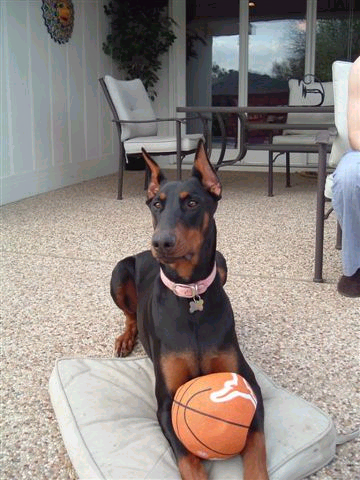 We enjoy every minute with her! She loves water....
she gets in our pool and lays on the first step,
and loves to play with the water hose.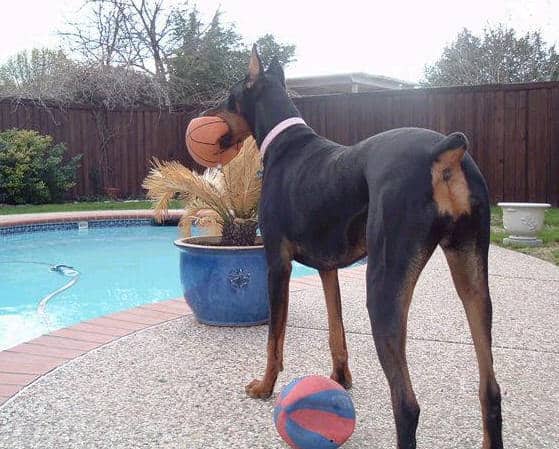 When it's time for a bath, she walks right into
the shower and sits patiently until she's clean!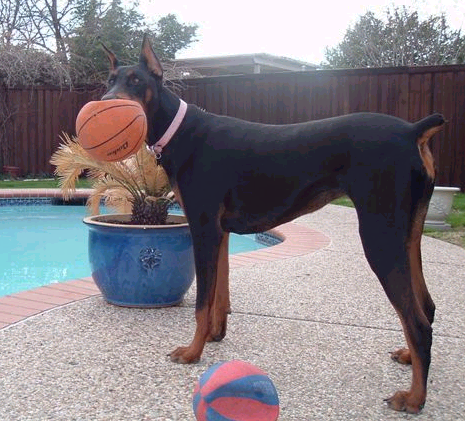 She loves walks and riding in the car. Her most favorite activity is going to Doggie Daycare and playing with other big dogs...
Thanks, and take care! -- Amy Dempsey
Oh! I think she was the largest black female of the litter.
She weighs in at 87 lbs at one year. The vet says she
should be in the lower 80's, so we'll feed her a bit less,
but she's a big girl!!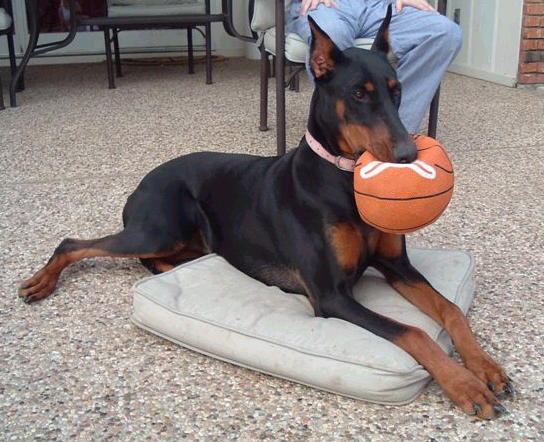 -- September 11, 2003 --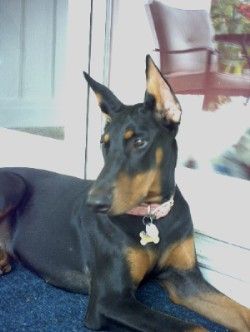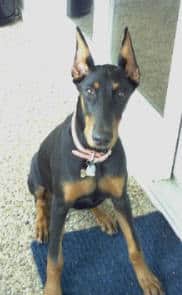 Laura --

"Finally have some pictures of Lola at almost 6 months, and wanted to share them with you! She is an absolutely wonderful dog! She weighed 52 pounds at 5 months, and has a very shiny and beautiful coat (I attribute that to the Nutro Natural dog food!)."

"She is currently in intermediate obedience training classes, and is learning so fast! She is extremely intelligent and alert! She is so friendly and loving, and I've even caught her grinning at us a couple of times. She met her first horse last weekend, and it was a riot. She wasn't sure what those huge moving creatures were, but warmed up to them after about 20 minutes. She loves our pool and sits on the first step daily...she also loves the water hose! I had no idea they liked water so much."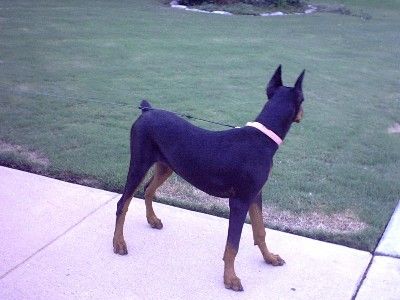 "Just thought I'd let you know how happy we are with Lola. I'm looking forward to watching her grow, and happy to have her as part of the family!"

Best Regards,
Amy Dempsey and Lola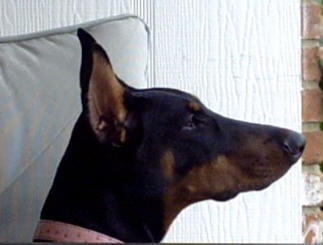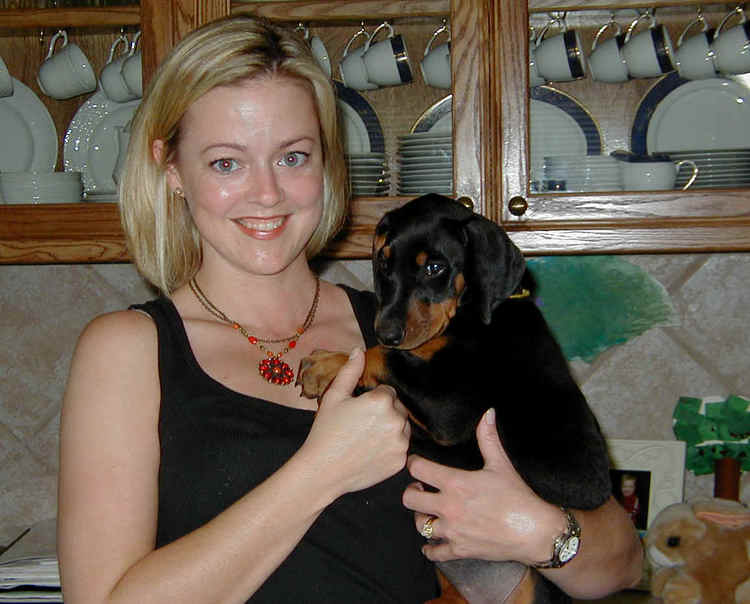 May 3, 2003 -
Amy Dempsey took her and Jack's new pup home to Plano, Texas.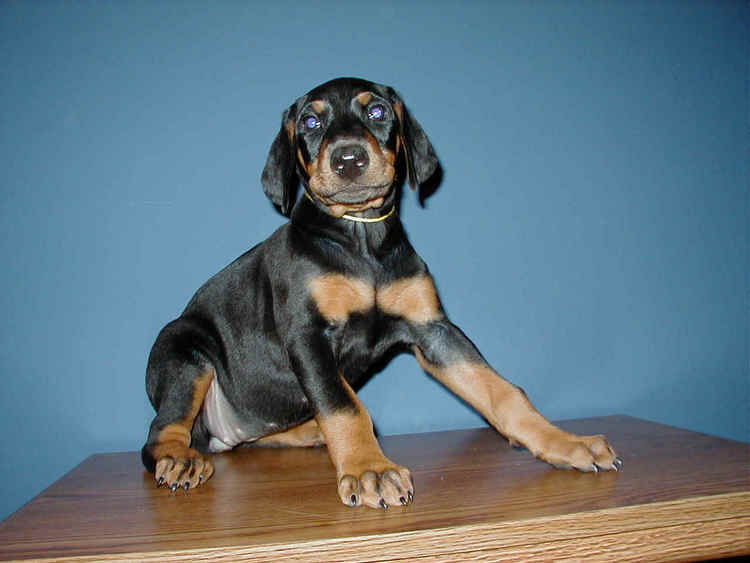 -- 6 weeks old --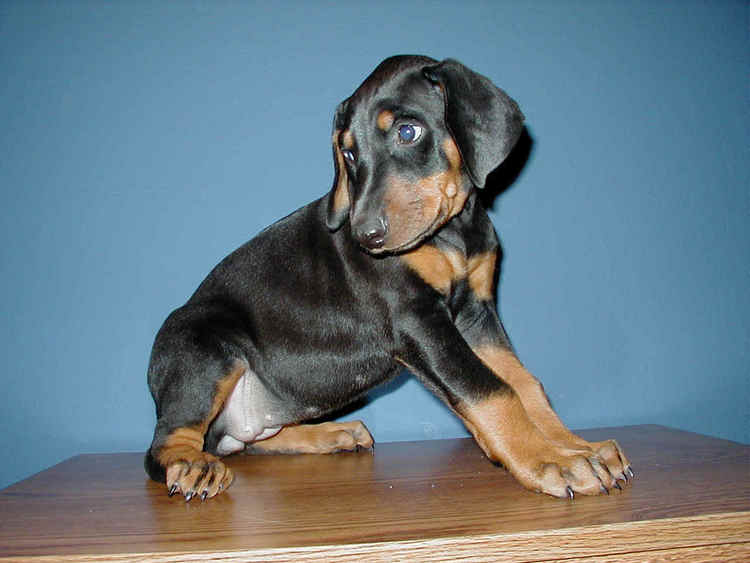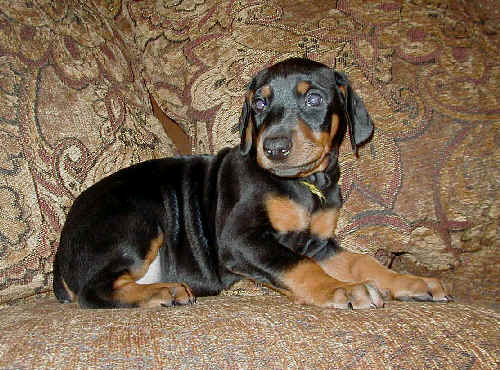 5 weeks old: Biggest of the black females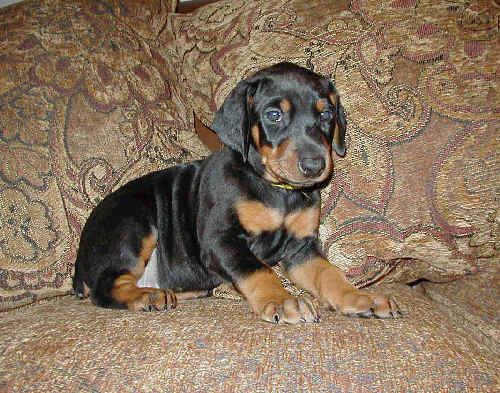 This pup sold to Amy and Jack Dempsey from Plano, Texas on April 20, 2003. Jack wanted a calm, big girl - she fit the bill! What was so cute is that she seemed to choose him.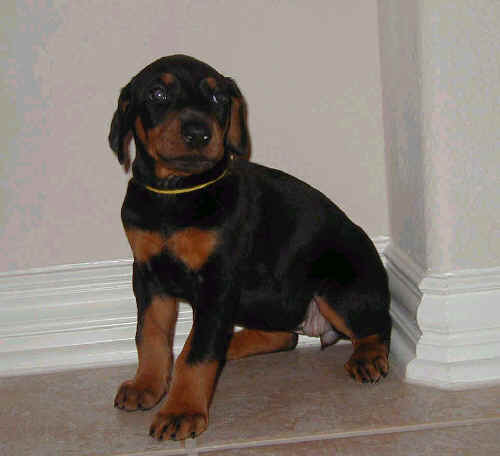 -- 4 Weeks old --
Click HERE to view Lola's puppy page
Click HERE to view Lola's Mother
Click HERE to view Lola's Father