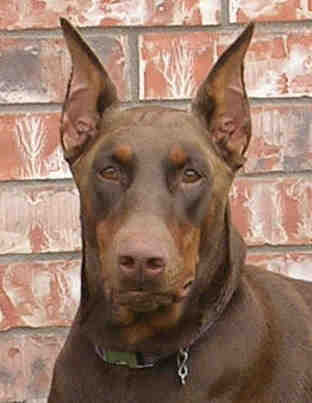 Garretts' Dobermans .com
Welcome to Garretts' Doberman Puppy Site!

Peppy's 2nd Litter 1st Week

Day One and Two:
Sunday, October 12 - Monday, October 13

Late afternoon Peppy began trying to nest behind a table and milk glands swelled. Moved her to whelping box that had been in boys' room all week.

Peppy begins visible laboring a little before 8:00 p.m. Puppies begin arriving .......... First born!!! Our first red puppy! Peppy's first litter was 8 black.

BIRTH ORDER:
8:20 p.m. 1st Red Female
8:45 p.m. 1st Red Male
9:17 p.m. 2nd Red Female
9:44 p.m. 1st Black Male
Peppy decided to take long break -
Austin and I stay up all night keeping watch,
taking turns with small naps.

At 5:00 a.m. -
took Peppy outside for potty break and walk
then warm bowl of milk, labor kicks in within 15 minutes.
5.58 a.m. 2nd Black Male
6:10 a.m. 3rd Black Male
7:05 a.m. 4th Black Male
7:28 a.m. 2nd Red Male
8:33 a.m. 3rd Red Male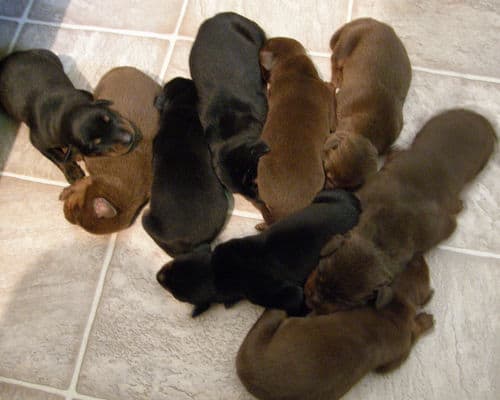 Pictures from first few days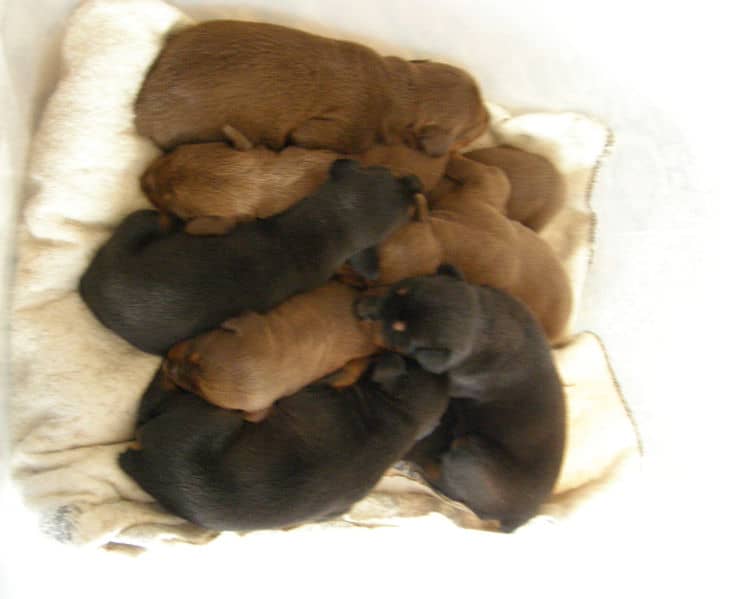 After Tail Dock ...
They love to make a dog pile!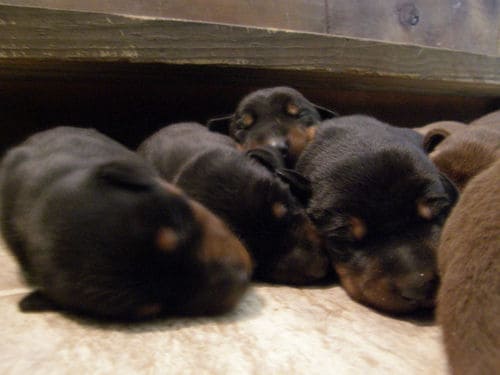 Precious Faces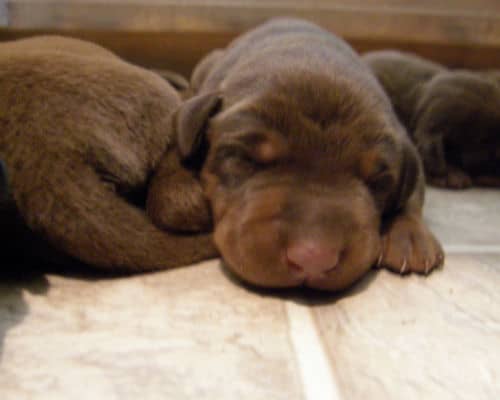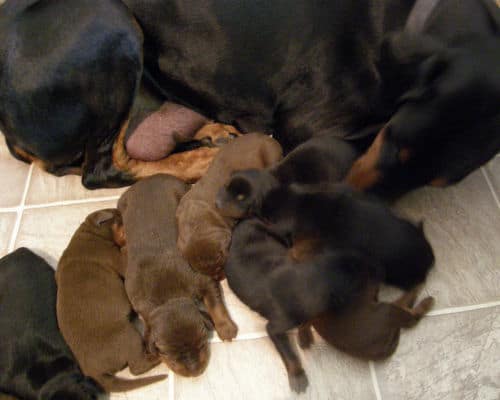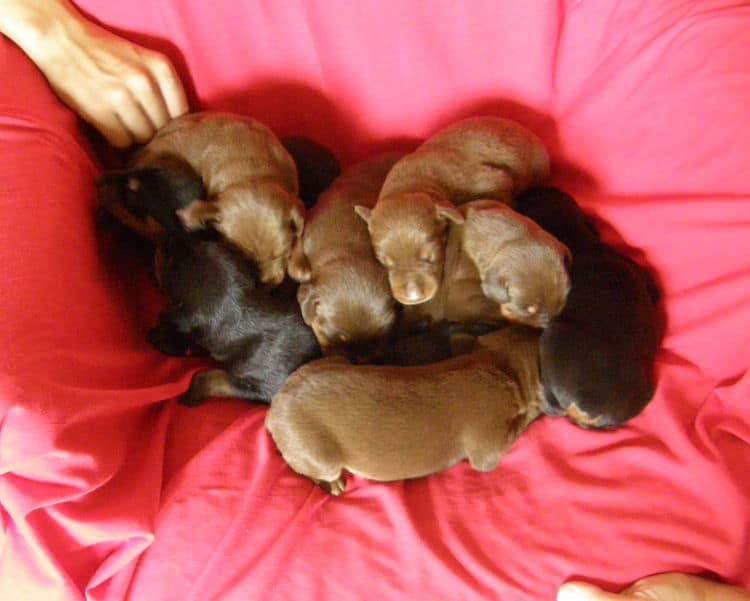 Dog Pile!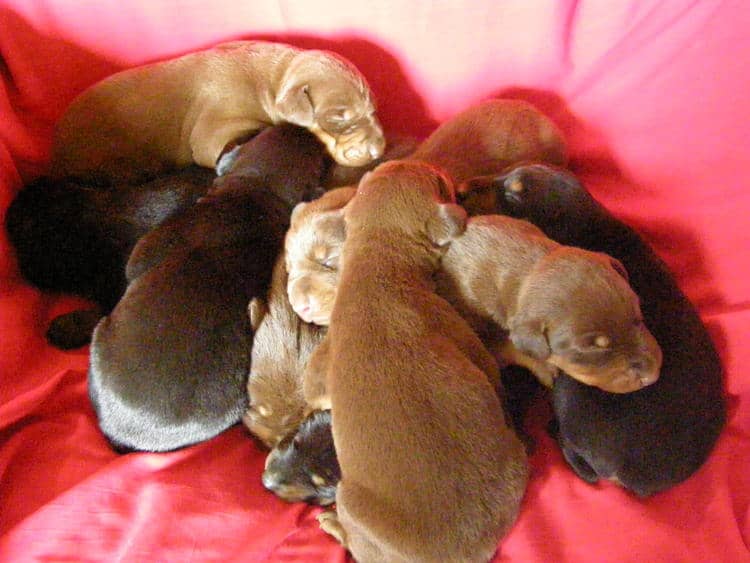 Velcro doggies - reputation much deserved!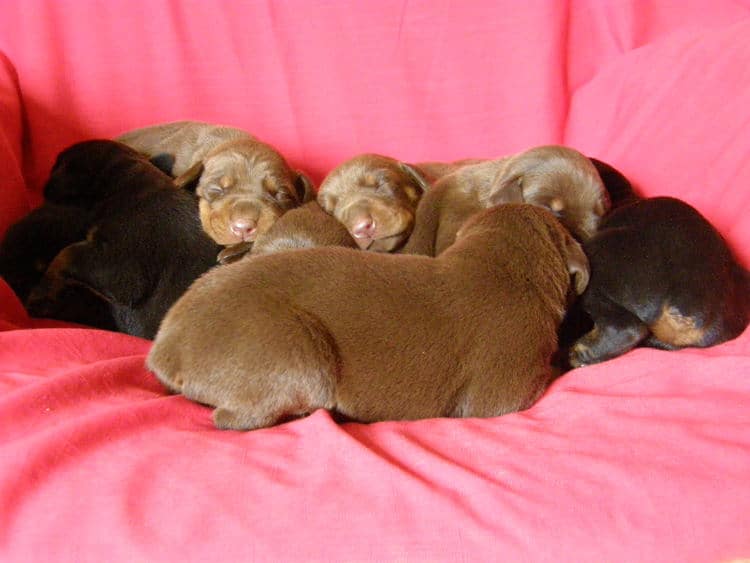 They love to be handled and cuddled!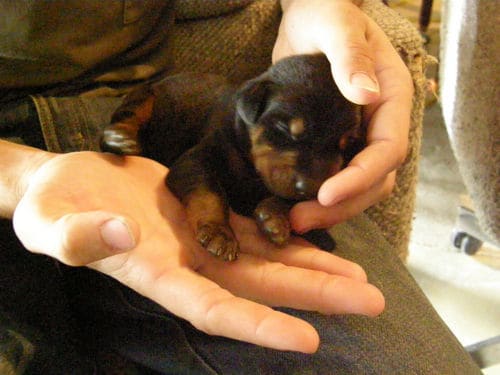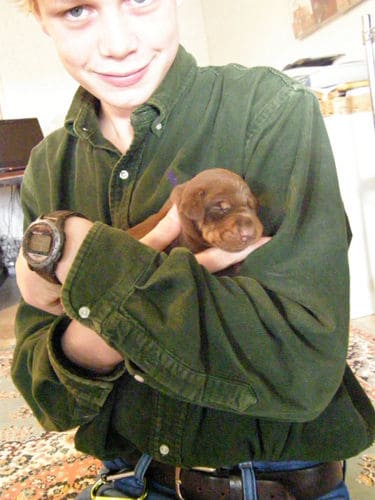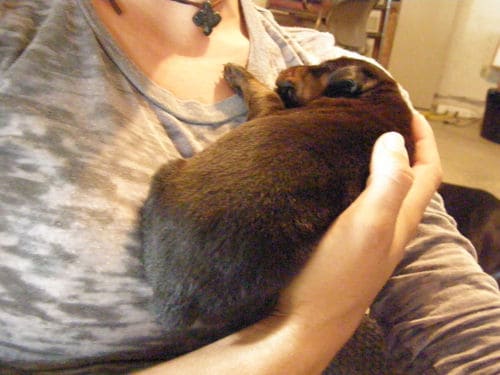 Individual puppy pictures ...
(They sure are wiggly when they are taking single shots!)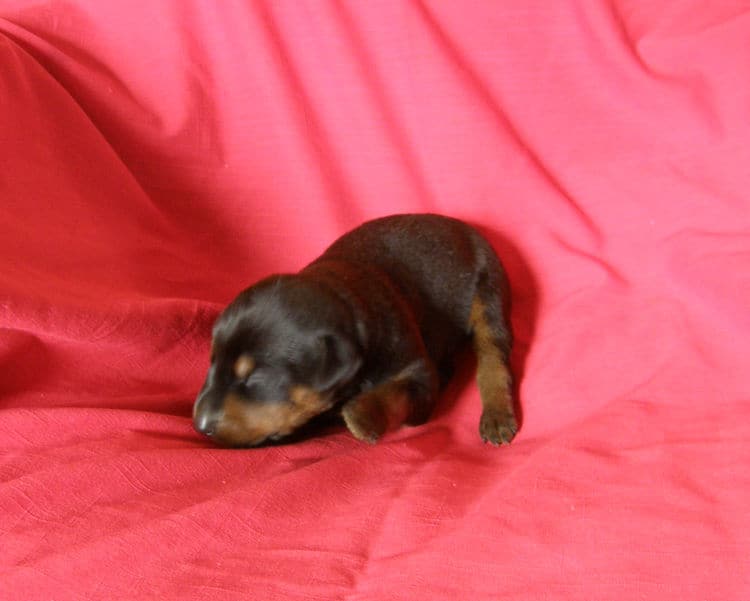 Black Male 1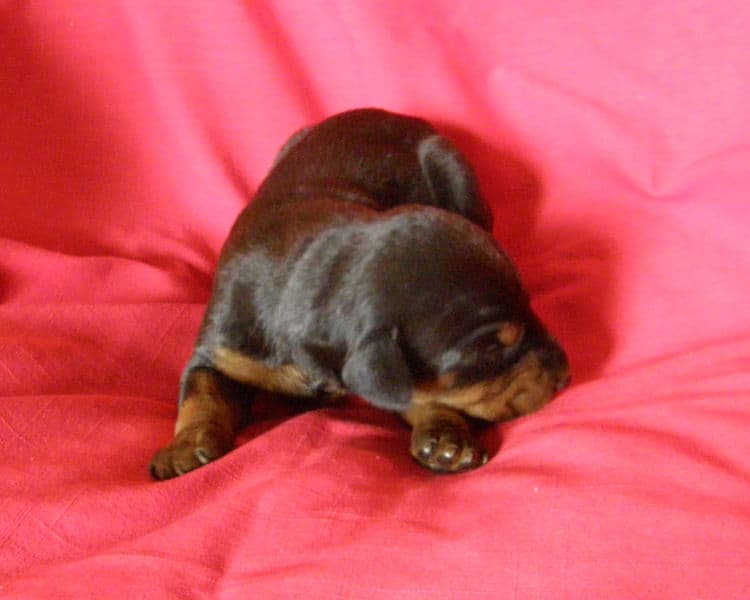 Black Male 2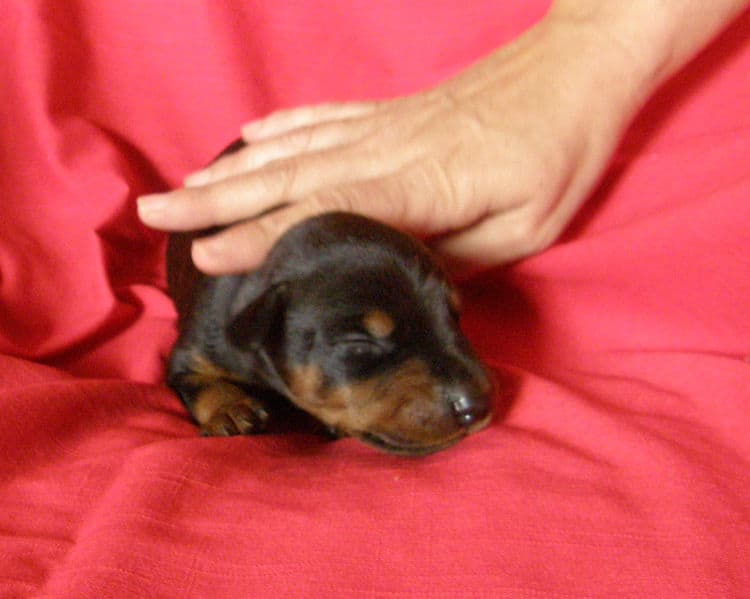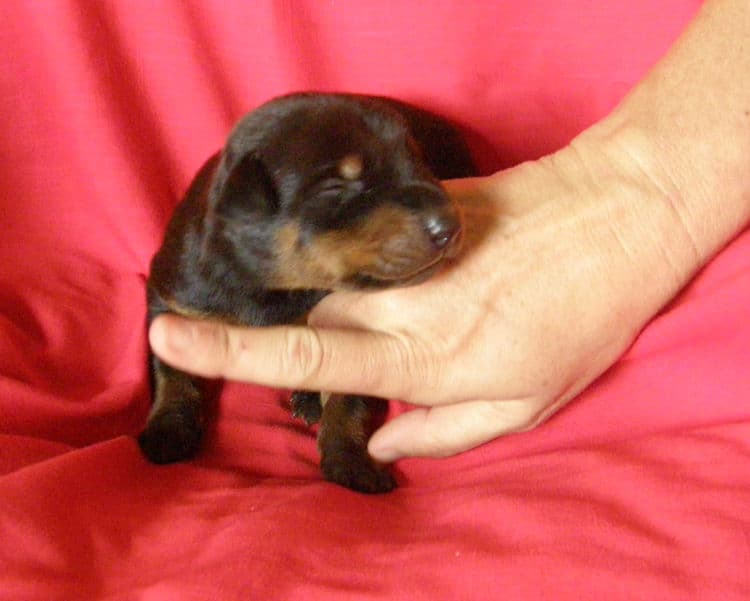 Black Male 3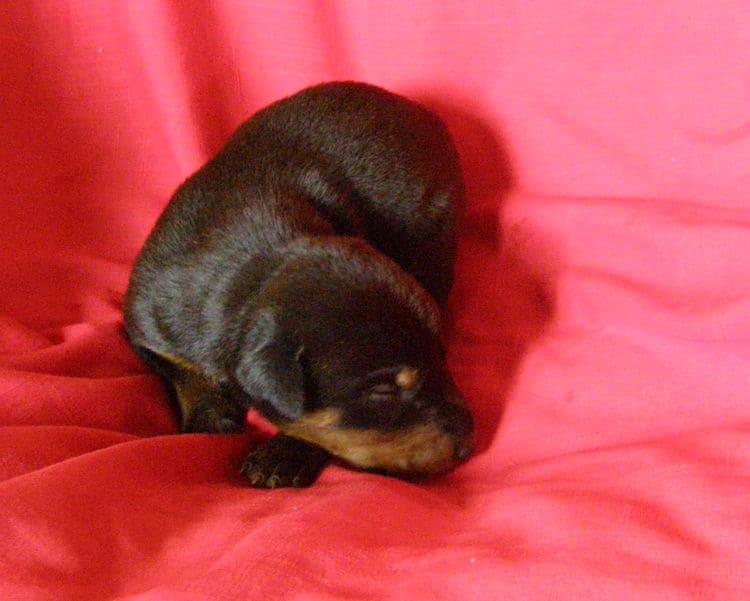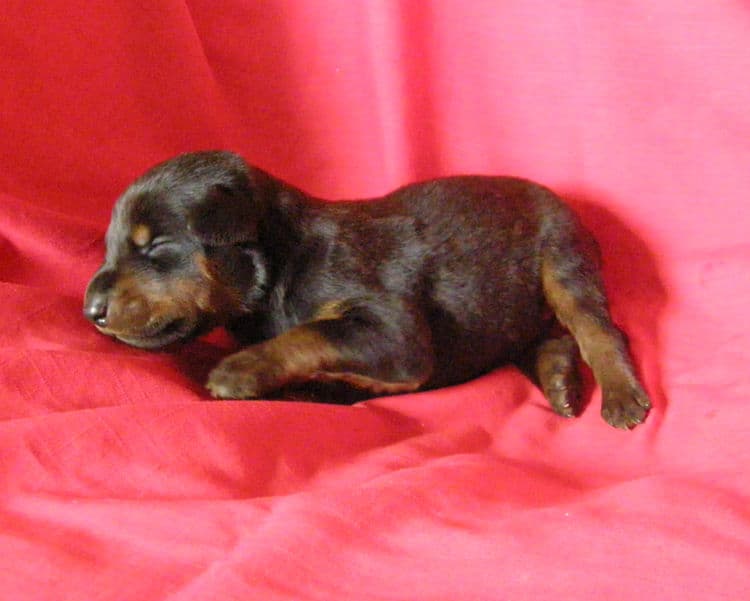 Black Male 4 -- Little Guy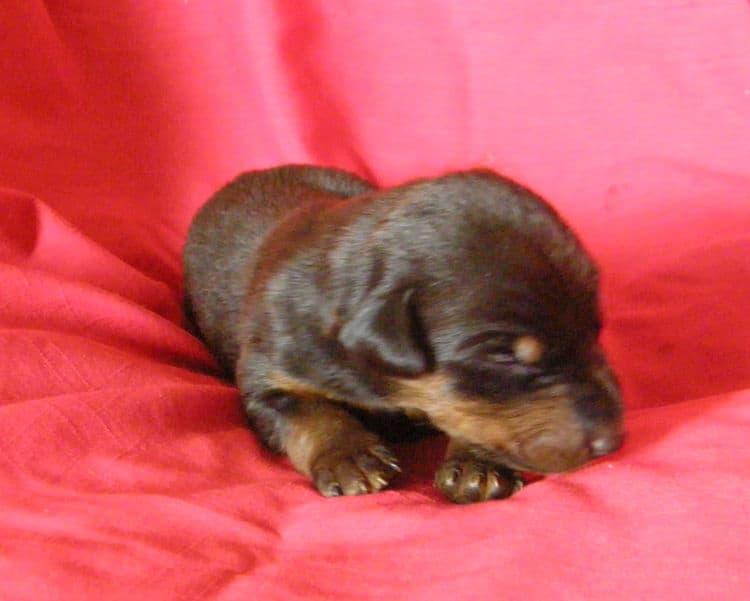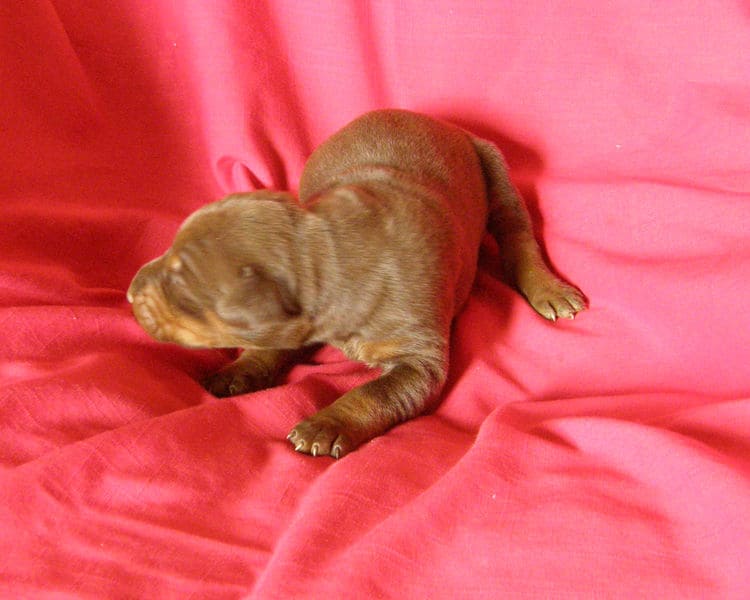 Red Male 2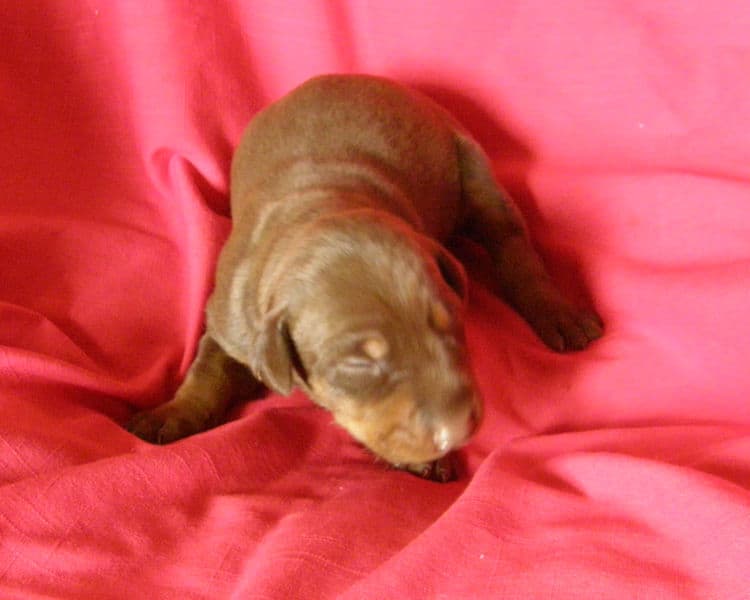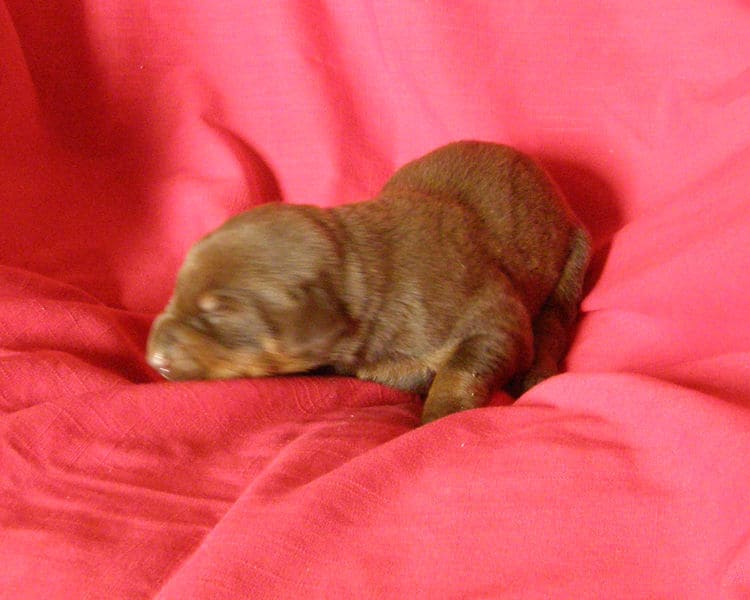 Red Male 3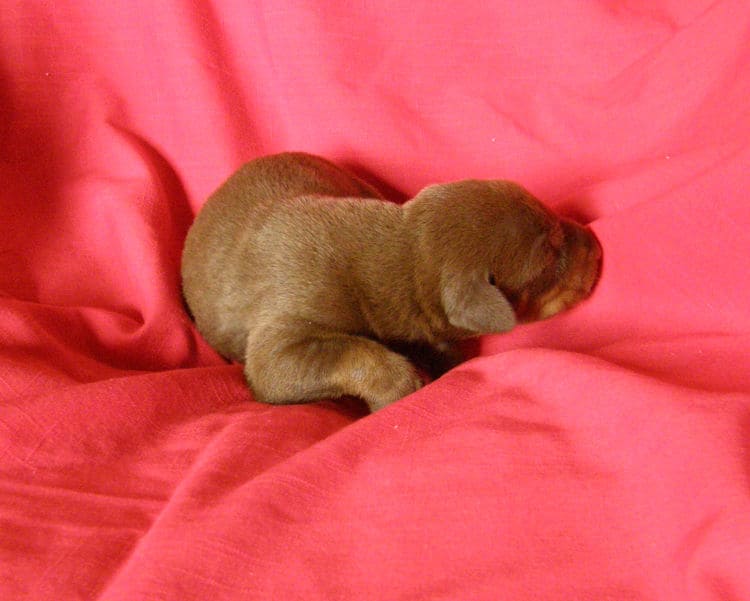 Busters will be keeping a red female:

"Our first Doberman 15 years ago was a red female that Travis and I rescued.
She was so loved. Currently our 4 children each have a black dobie."

The other red female pick will be Kelley's from Houston, Texas -- chosen name: Gracie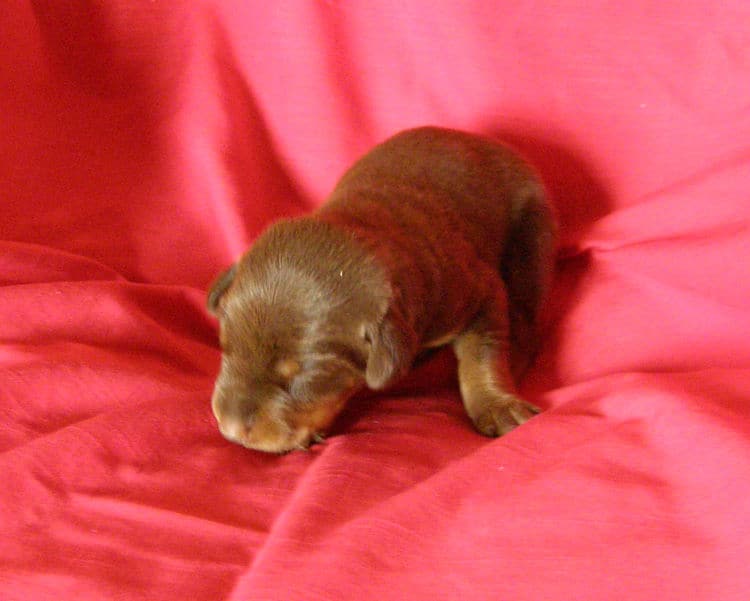 Red Female 1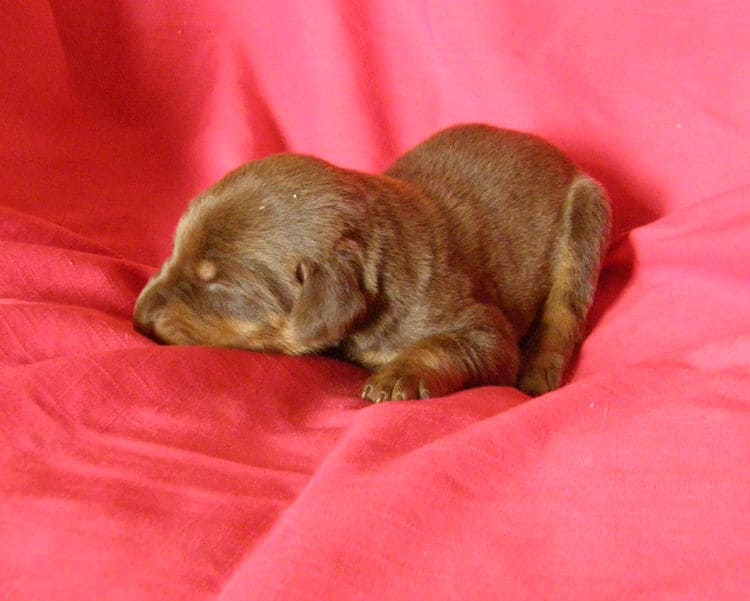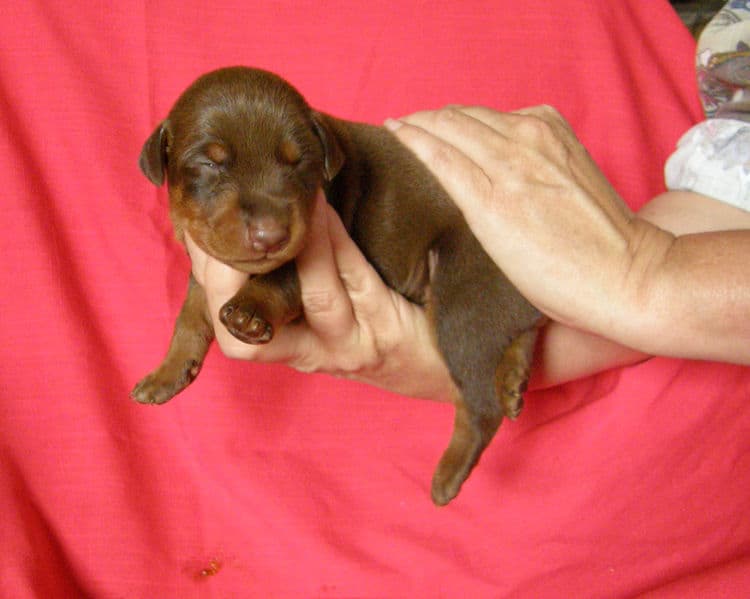 Red Female 2


-- Week 1 --

October 14, 2008 - All puppies are nursing well. They are so cute.

October 16, 2008 - The puppies are getting lots of handling. Peppy is so concerned if anyone moves more than 3 feet away with a puppy so we're keeping close when loving on the pups.

October 18, 2008 - Peppy is still staying very close to puppies except for quick potty breaks.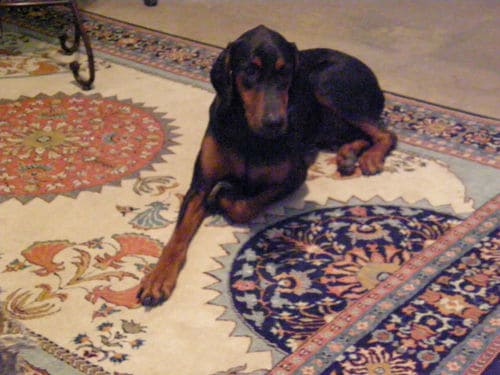 Big brother (half bro) looks at pups. He says, "Tell me when they can go run and play or wrestle - then I'll be a lot more interested!"
---
Find a New Home for Your Dobe
Doberman Rescue Organizations
All Content Copyright © 2000-2010 GarrettsDobermans.com.
All rights reserved.