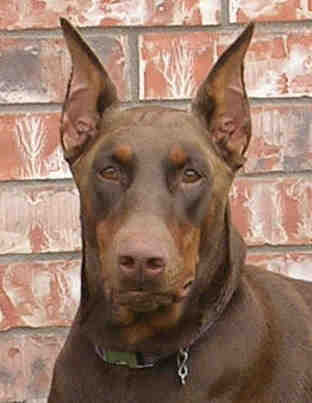 Garretts' Dobermans .com
Welcome to Garretts' Doberman Puppy Site!

Ellie's 2nd Litter's 3rd Week

Pups are now tagged with colored yarn to make identifying in pics easier:
Black Female "Rizzo" (Light Blue) / Black Female "Sally" (Light Green)
Black Female "Jewels" (Hot Pink) / Black Female "Willa" (Purple)
Blue Female "Bella" (Pink) / Blue Male "Cosmo" (Blue)
Black Male "Steve" (Blue) / Black Male "Axle" (Green)
Black Male "Mack" (Red) / Black Male "Nugget" (Yellow)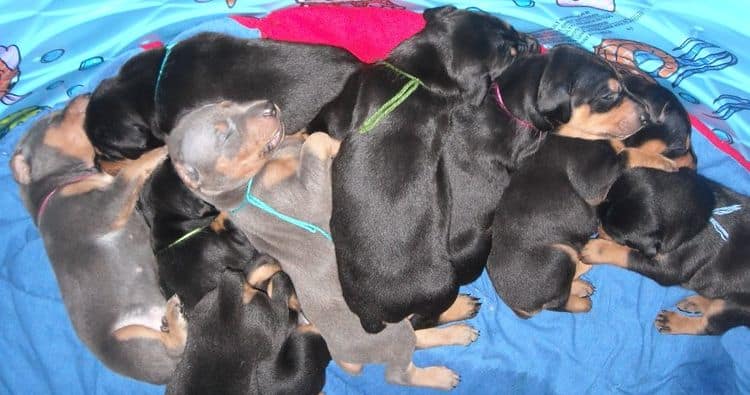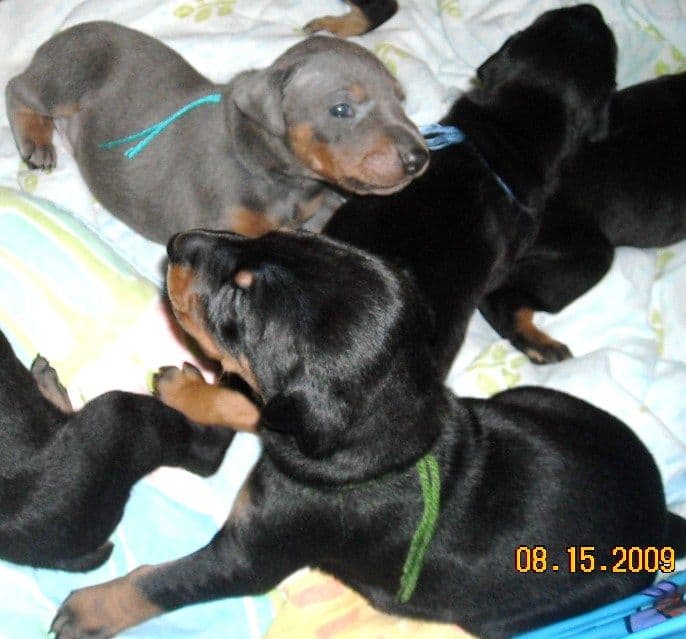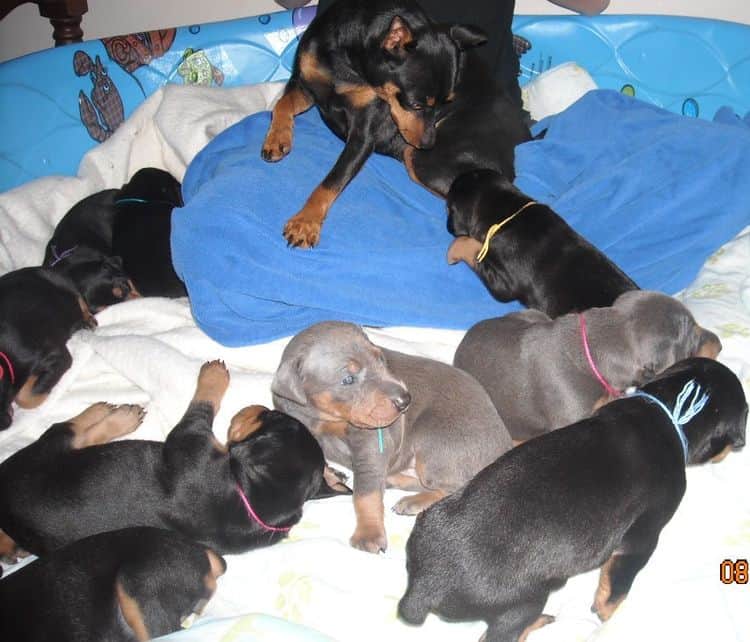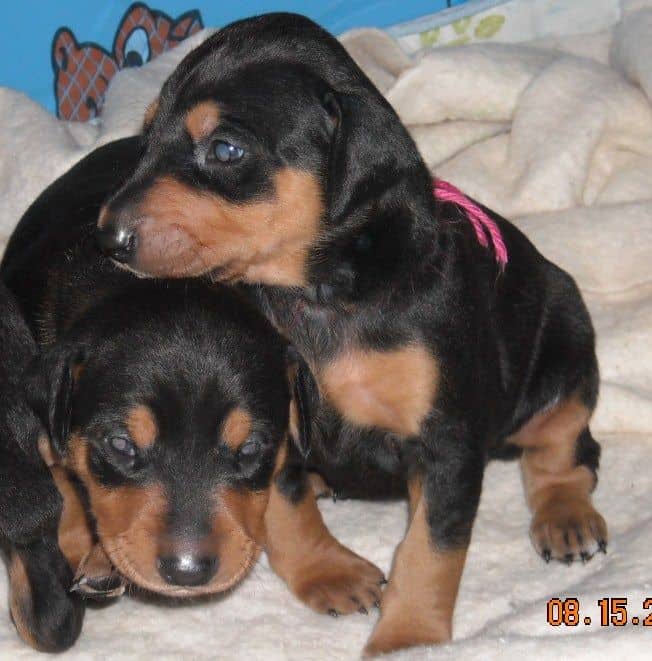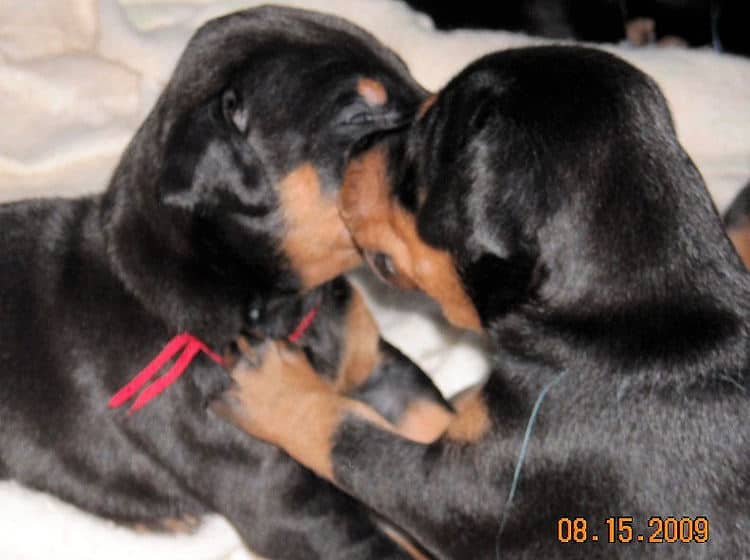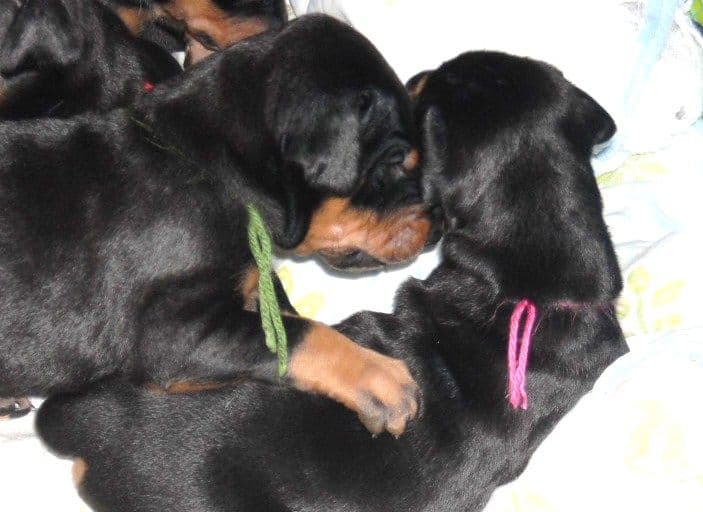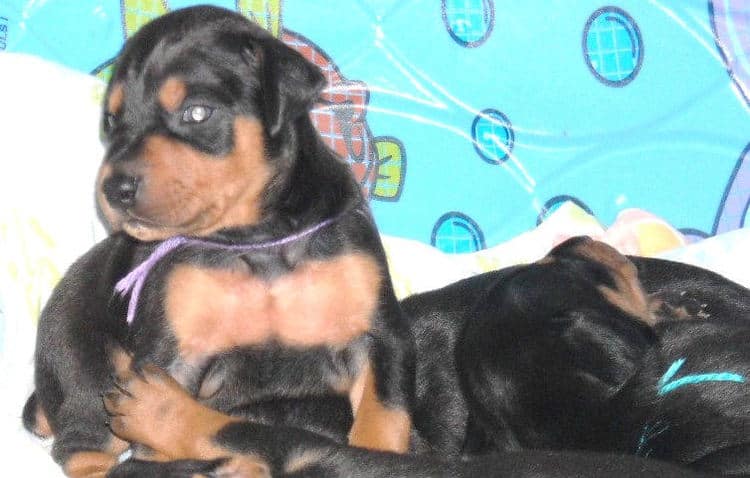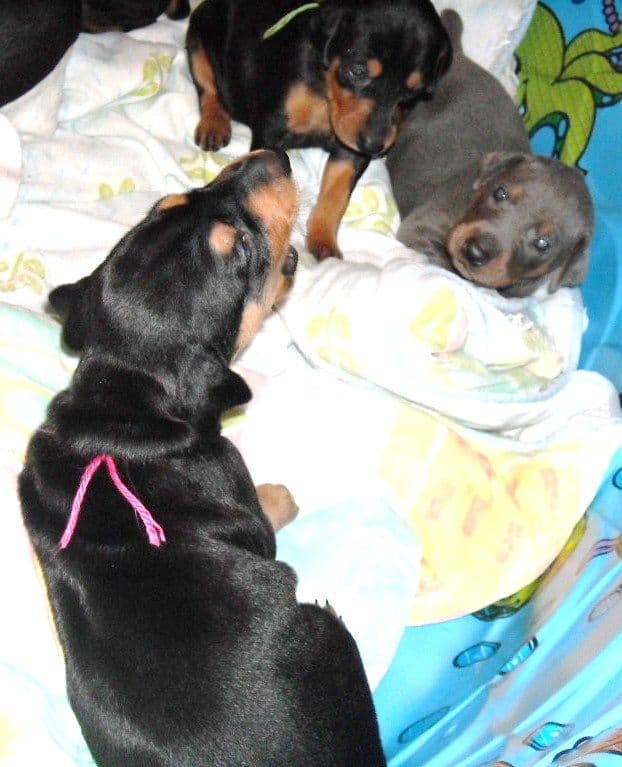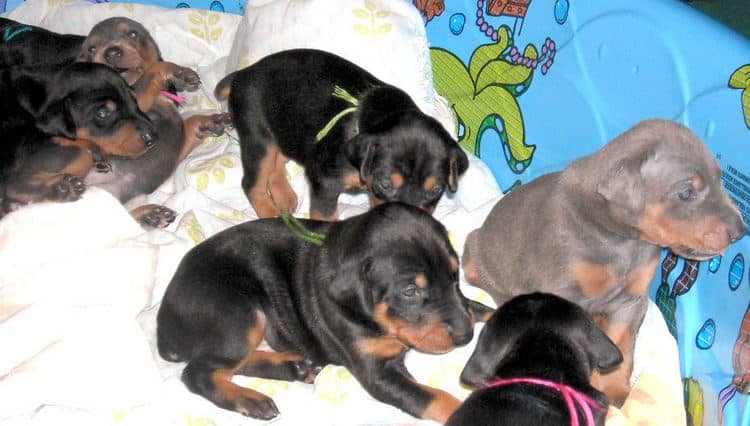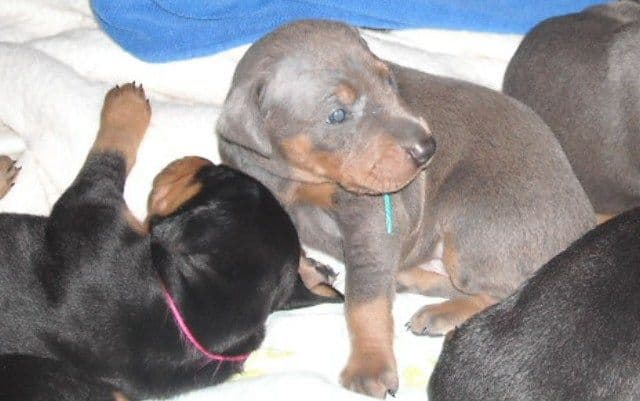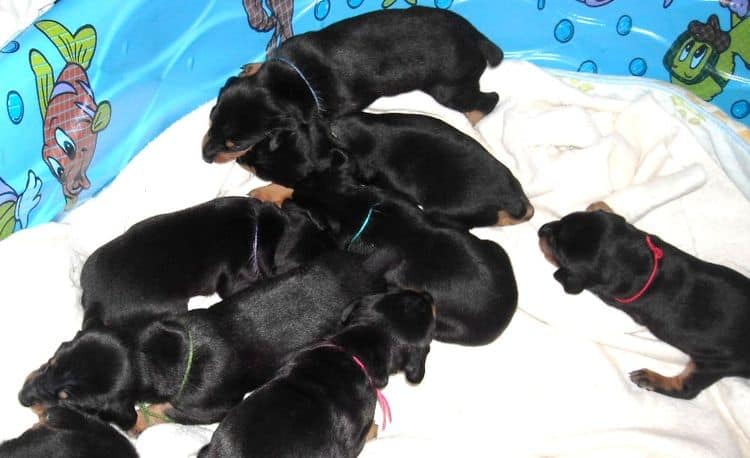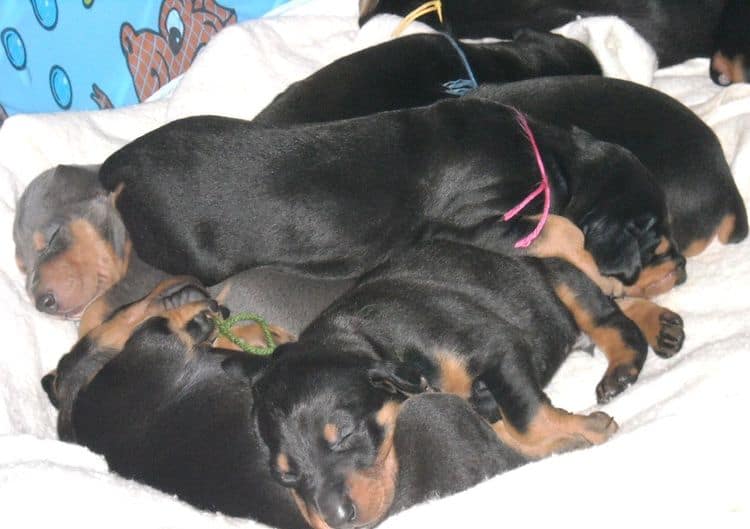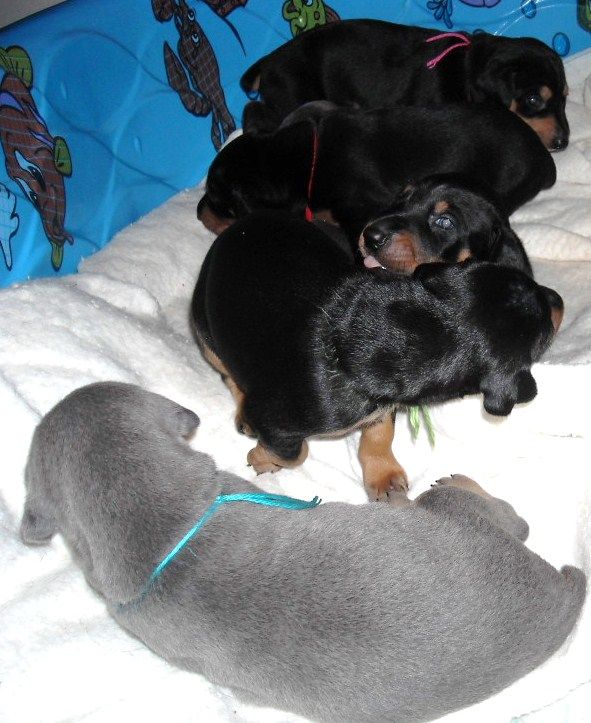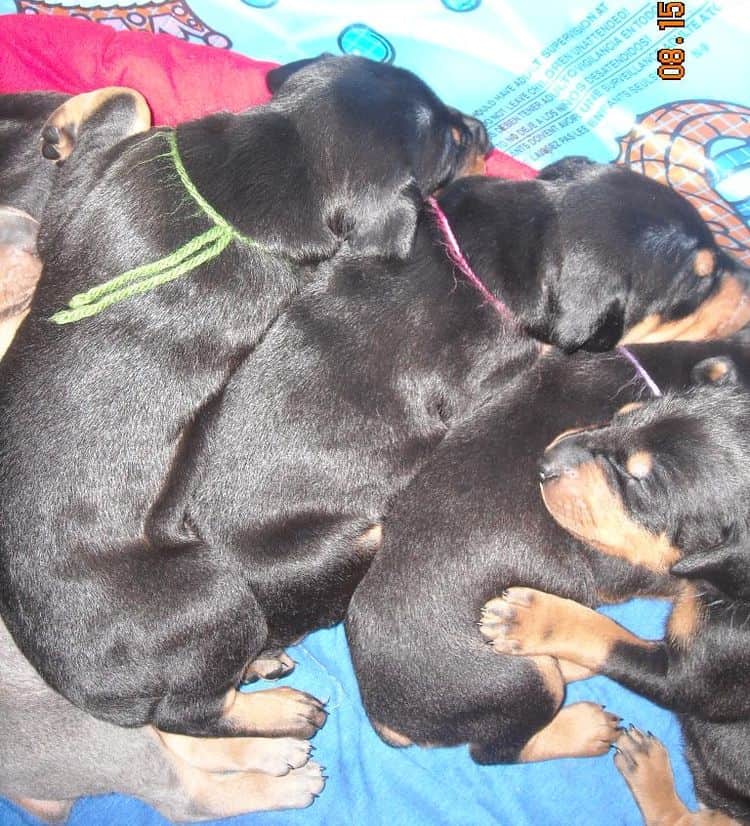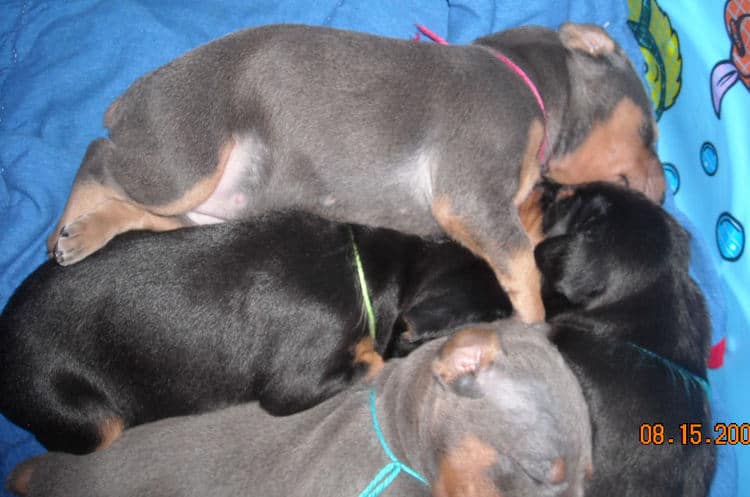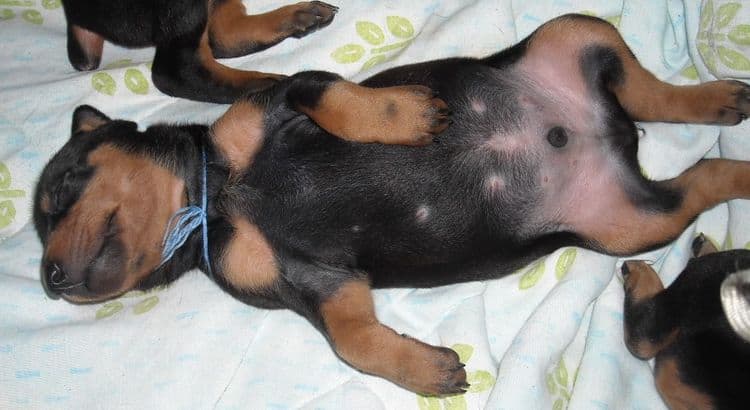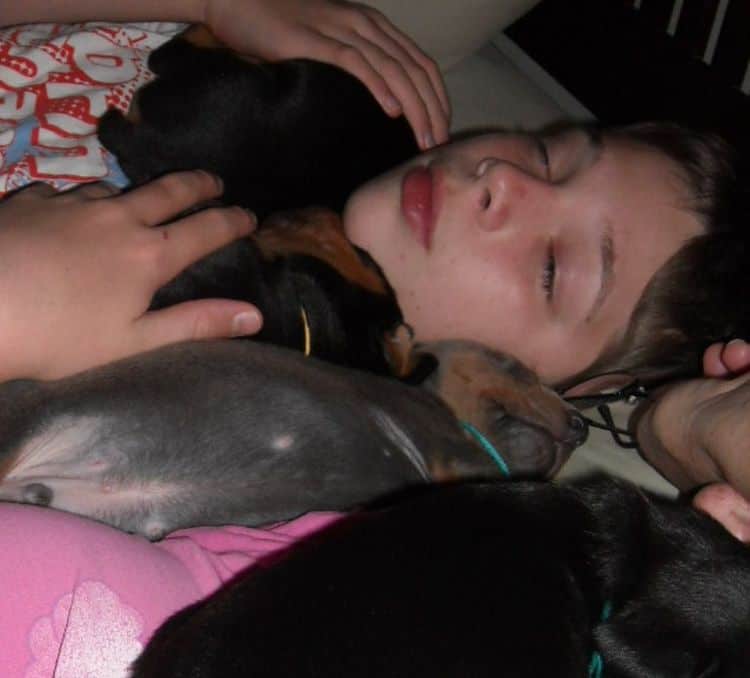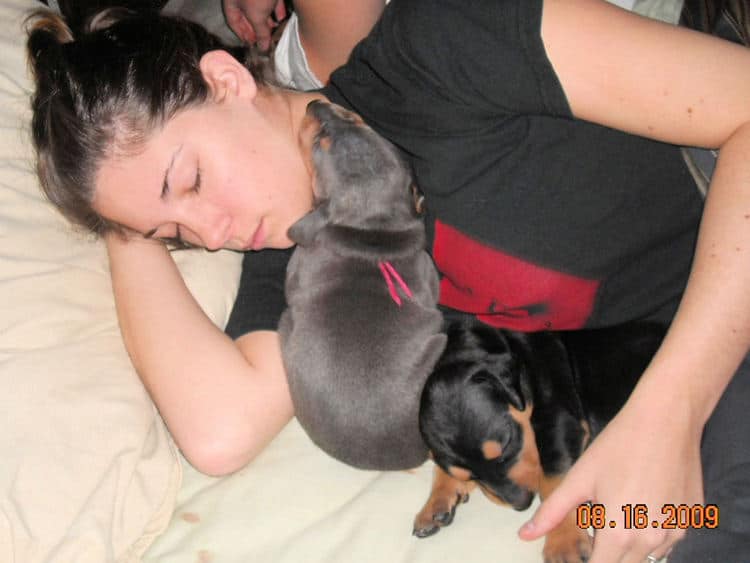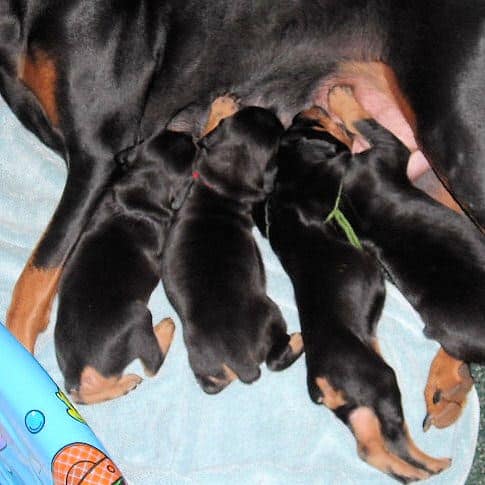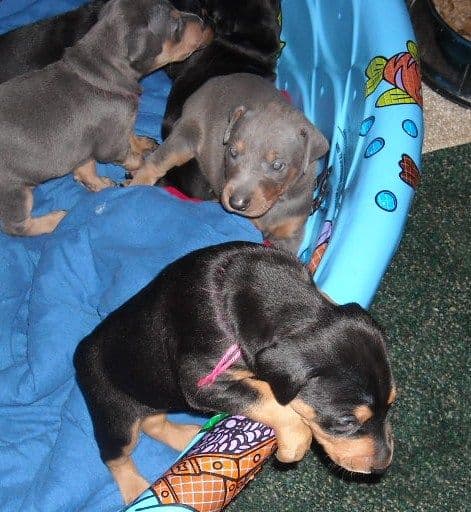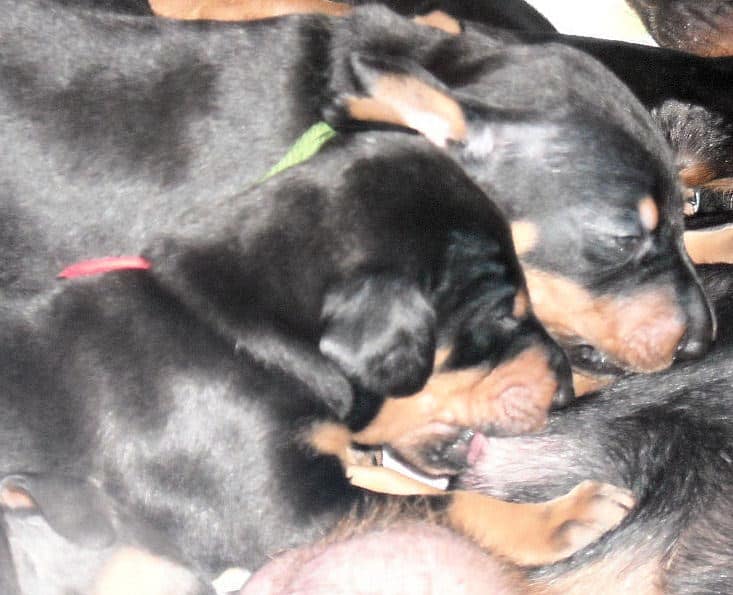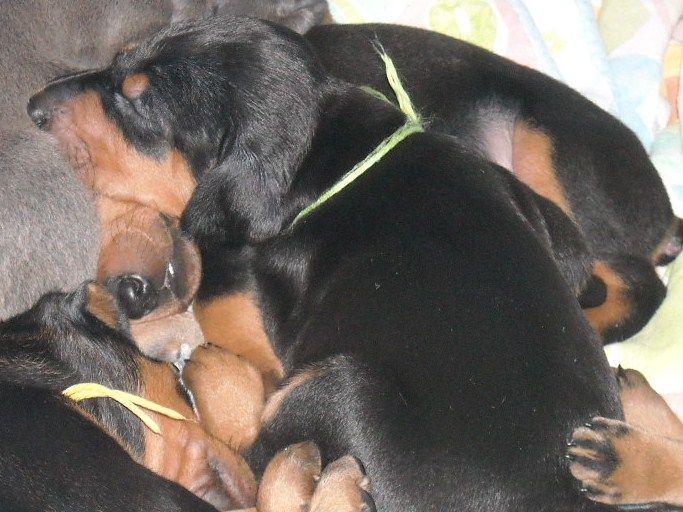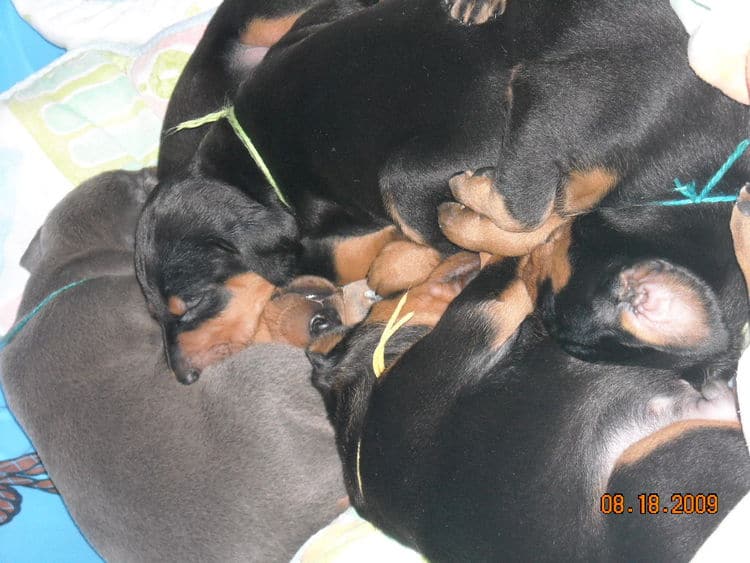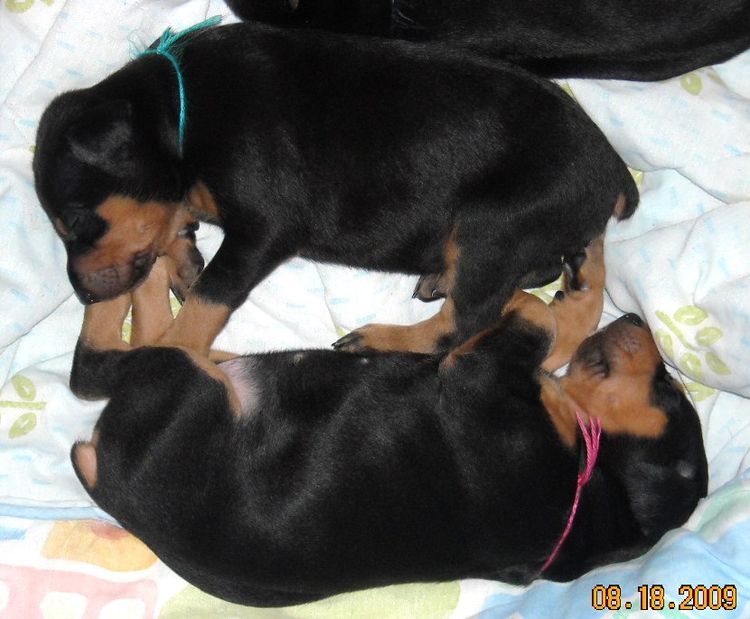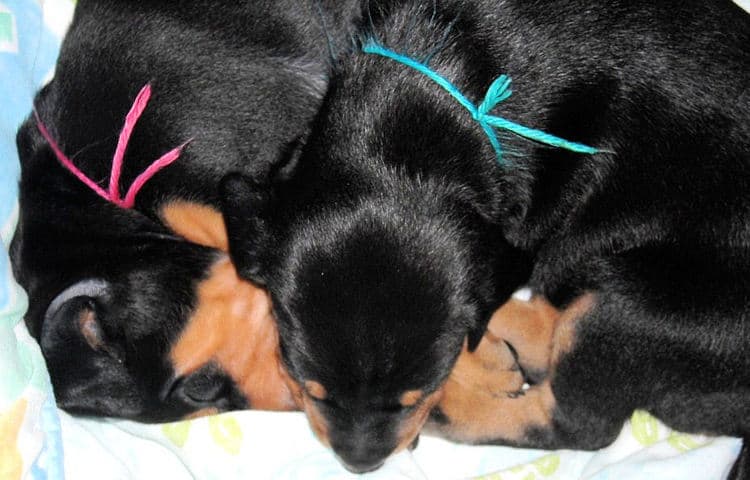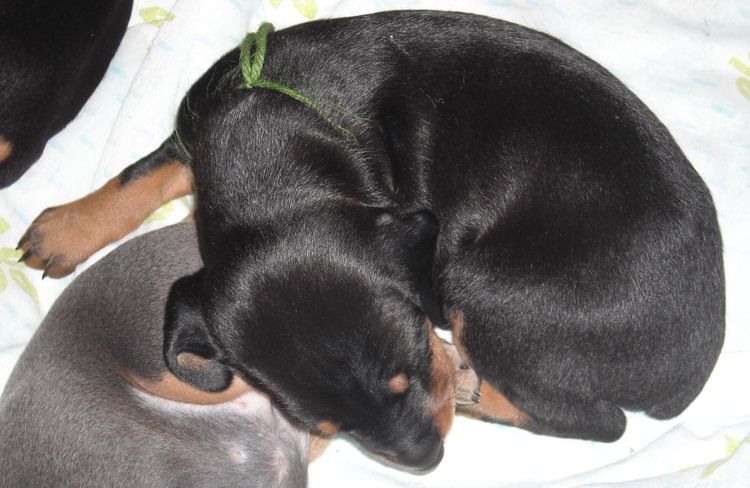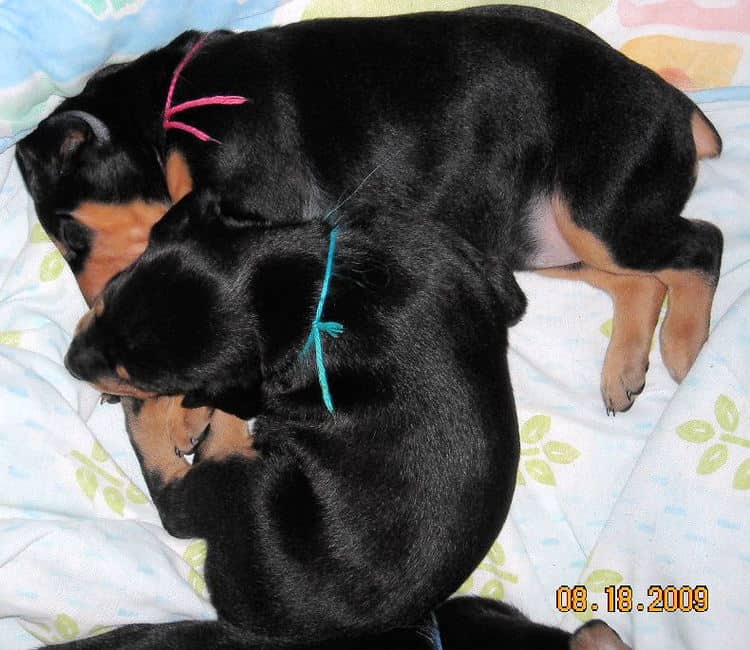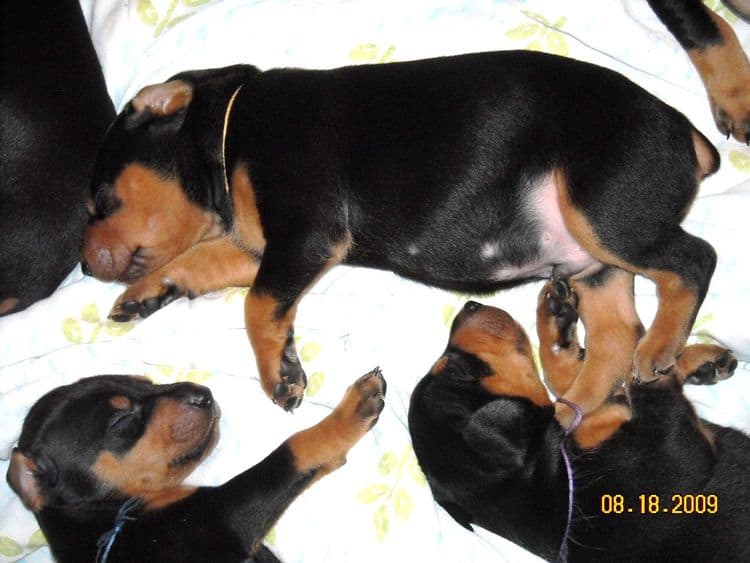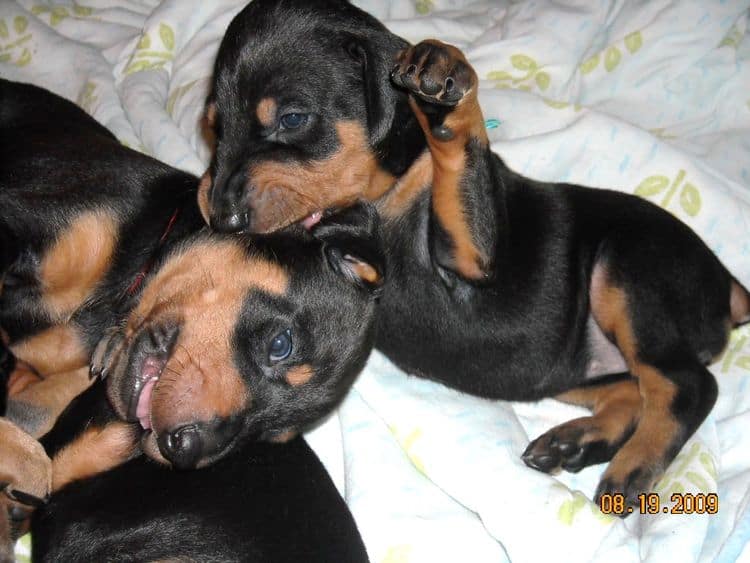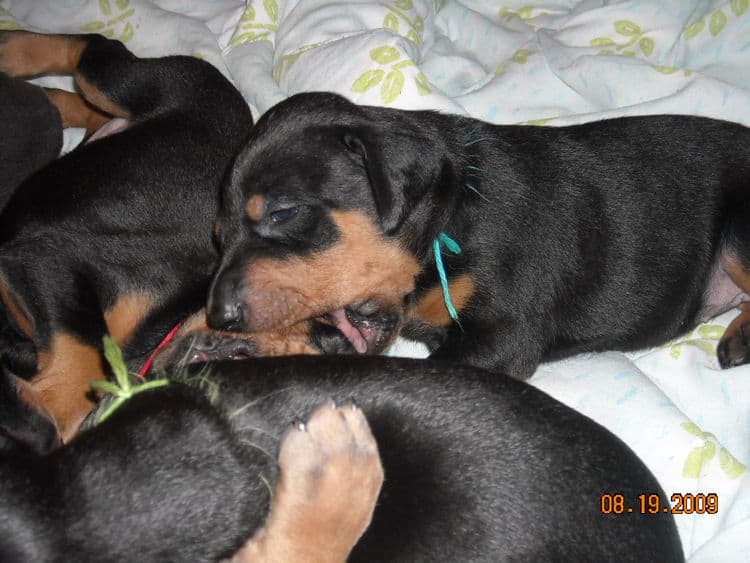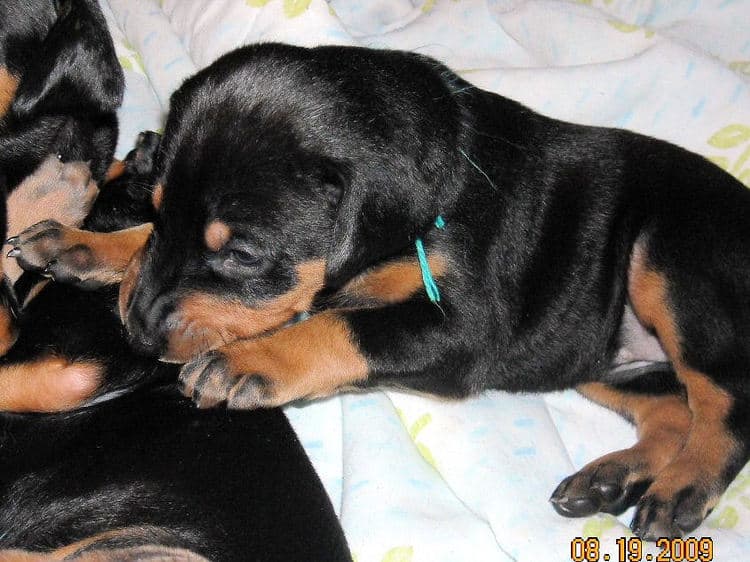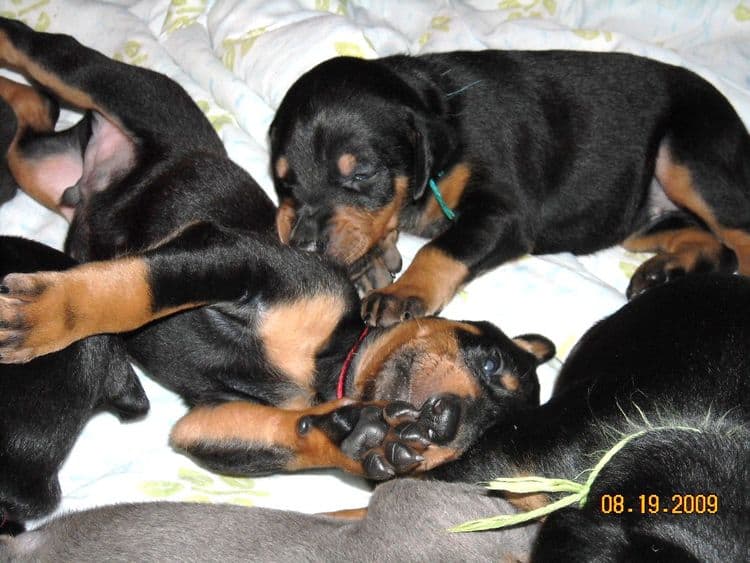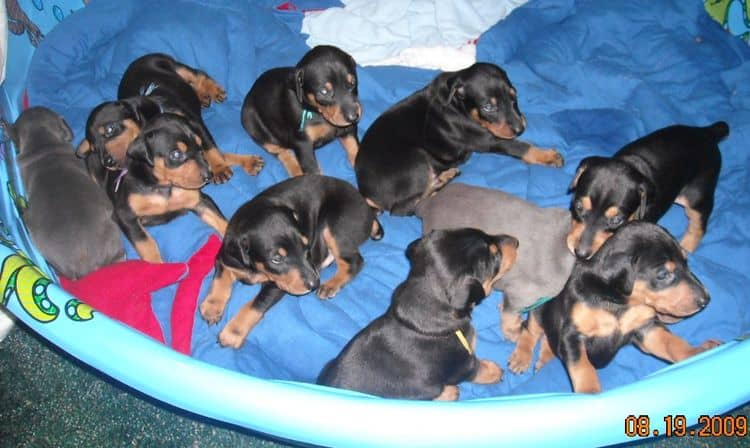 Real Food! ...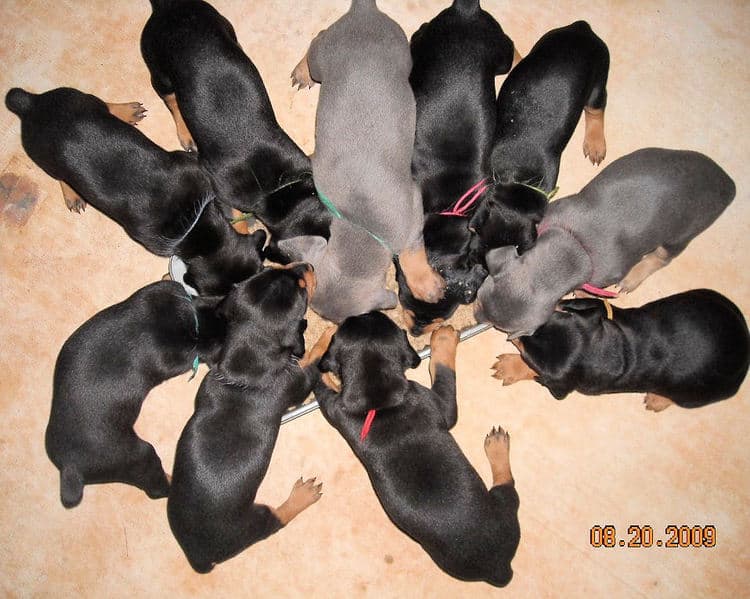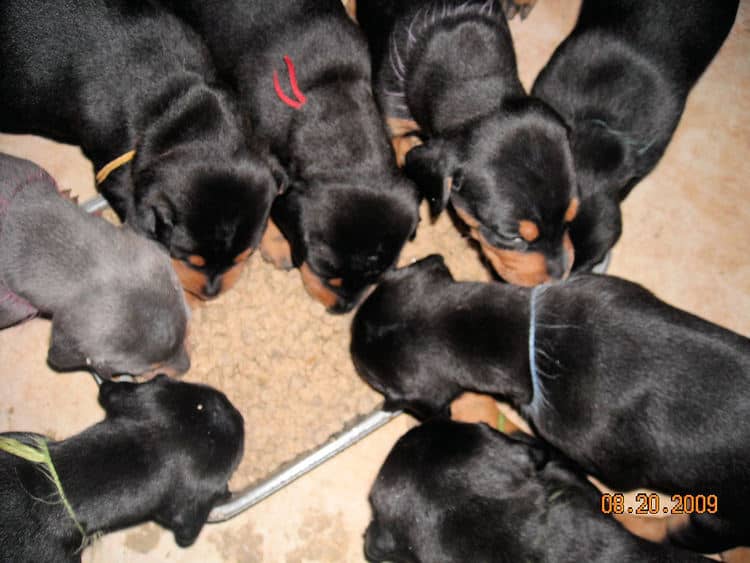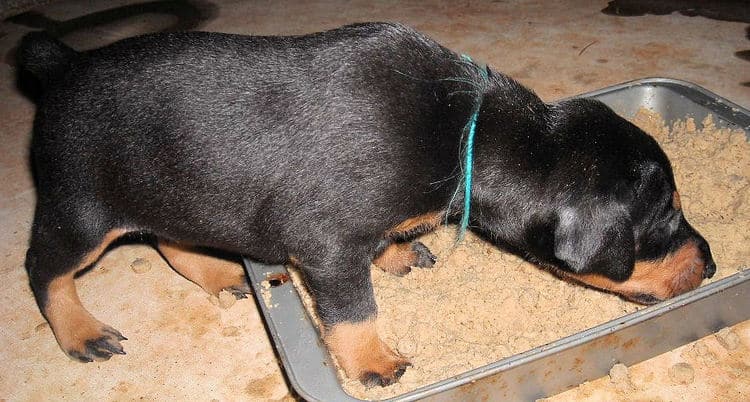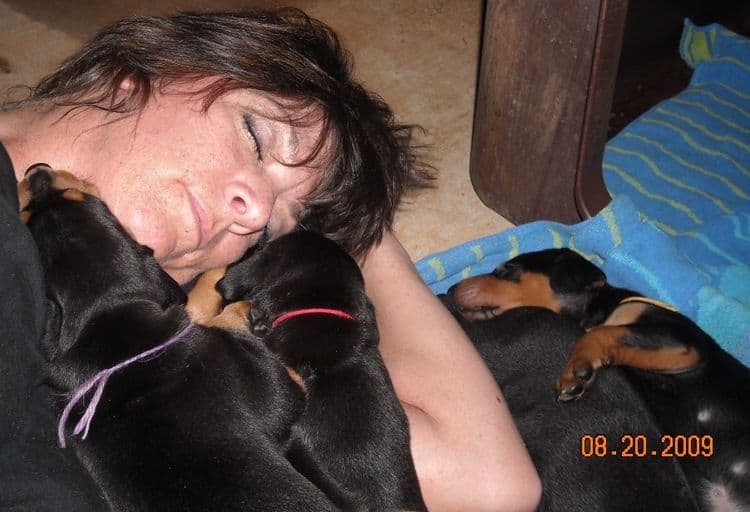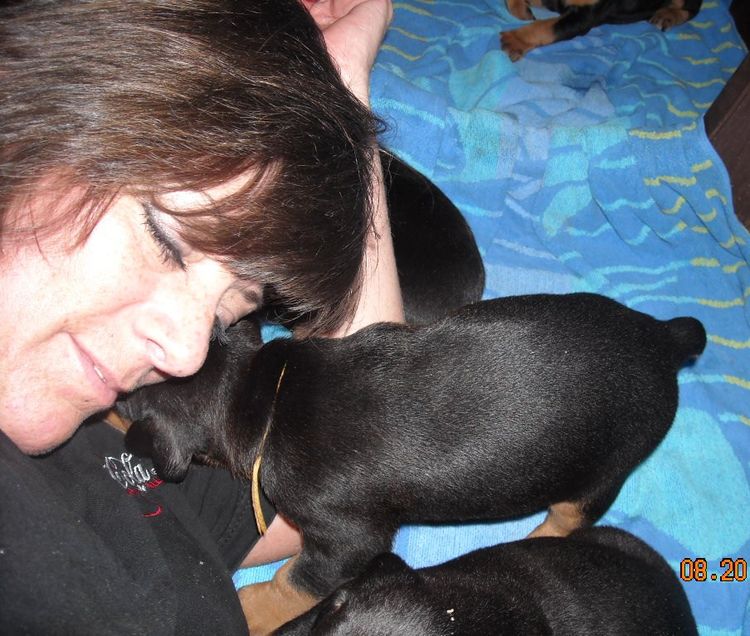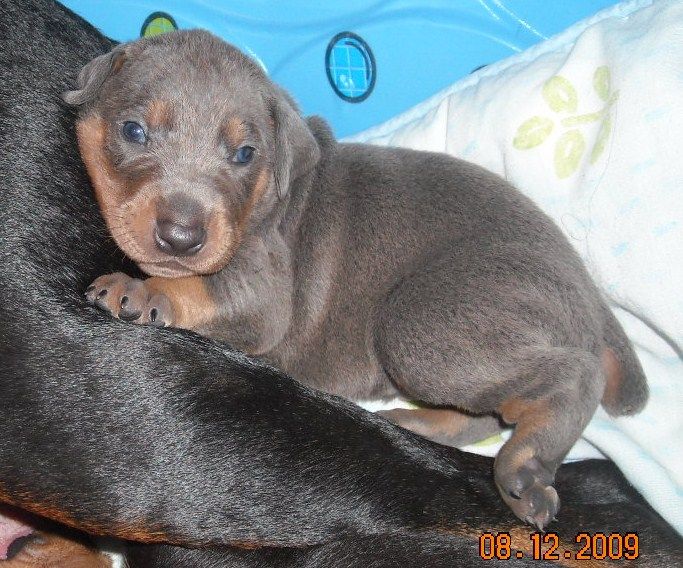 ---
Find a New Home for Your Dobe
Doberman Rescue Organizations
All Content Copyright © 2000-2010 GarrettsDobermans.com.
All rights reserved.