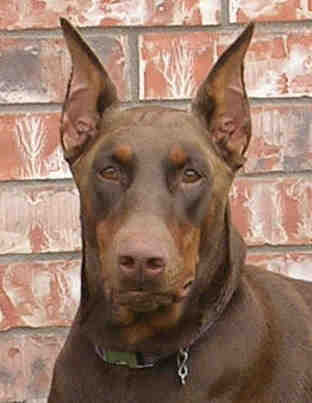 Garretts' Dobermans .com
Welcome to Garretts' Doberman Puppy Site!

Ellie's 2nd Litter's 5th Week

Ellie has almost totally weened pups, the pictures show a 2
minute window where pups grabbed her, but she made a quick
get away! Pyro still thinks Ellie is going to "get" him when
near pups, but when she is not around he really checks them
out. Little fatties are eating 3 times a day & cleaning their plates!!!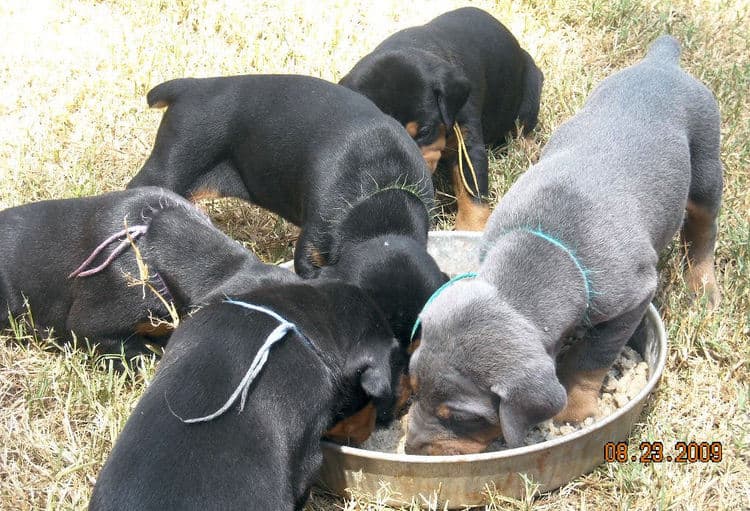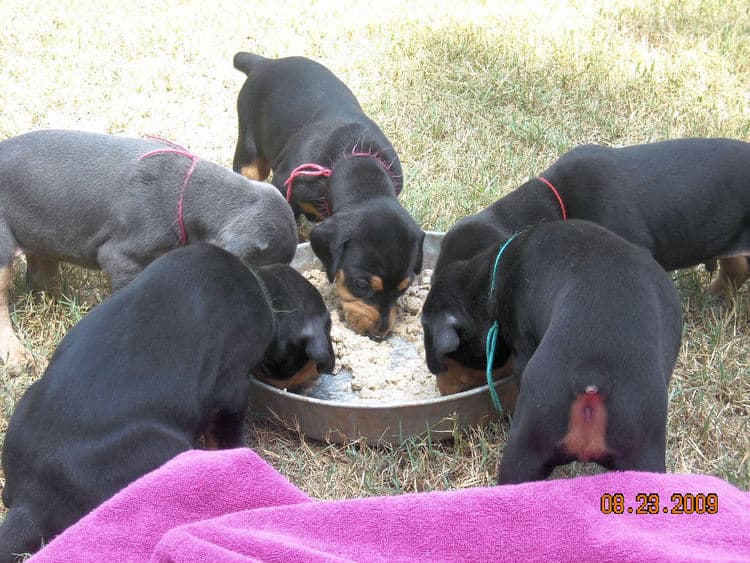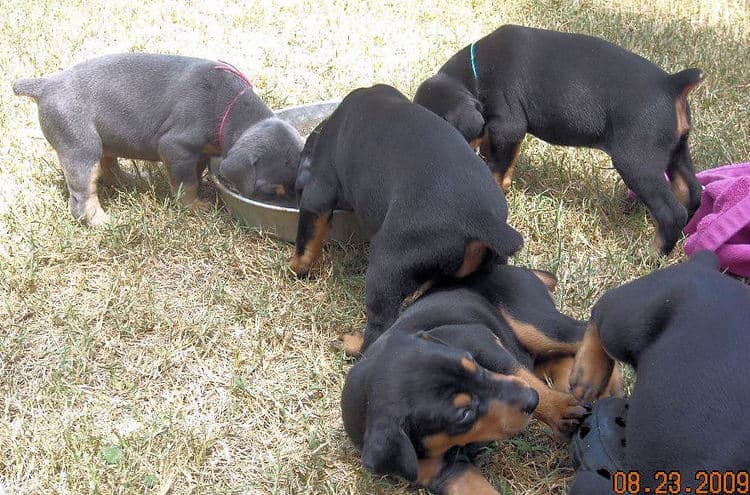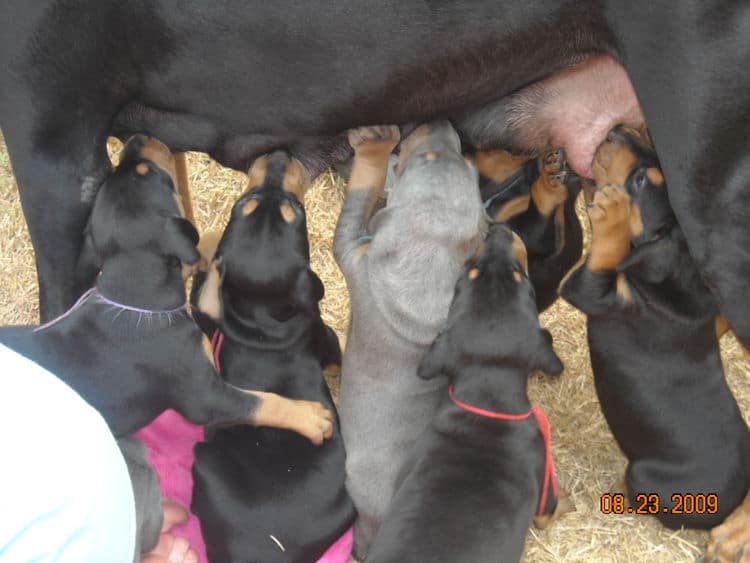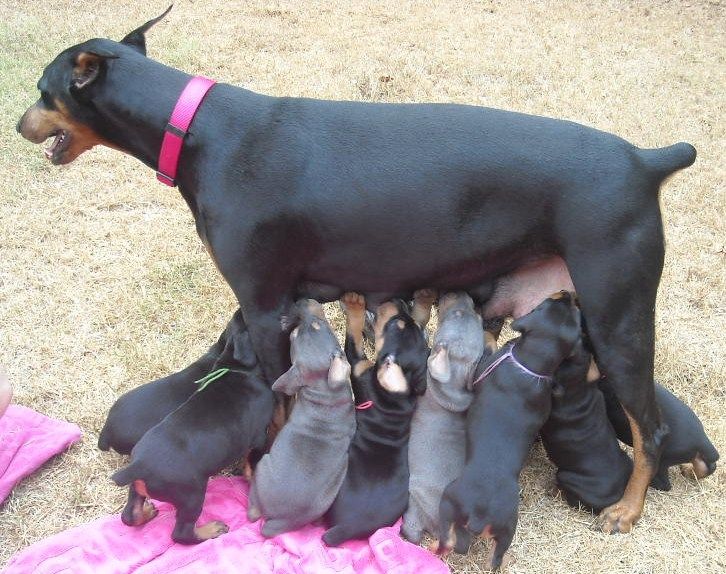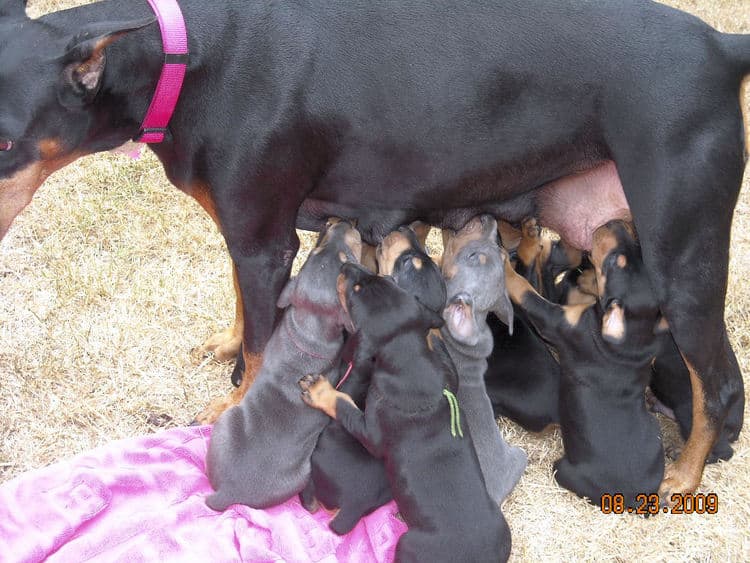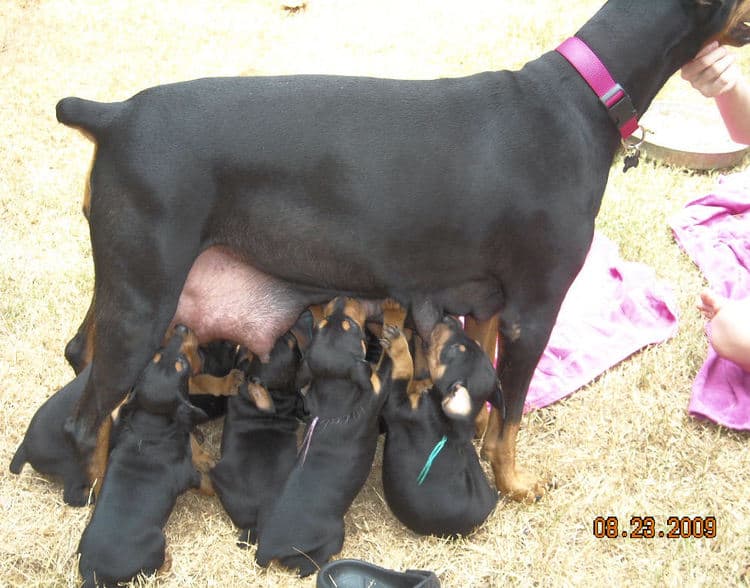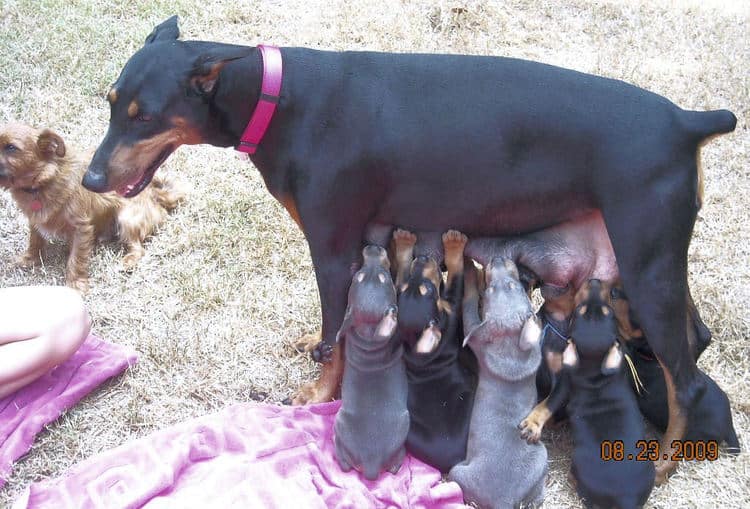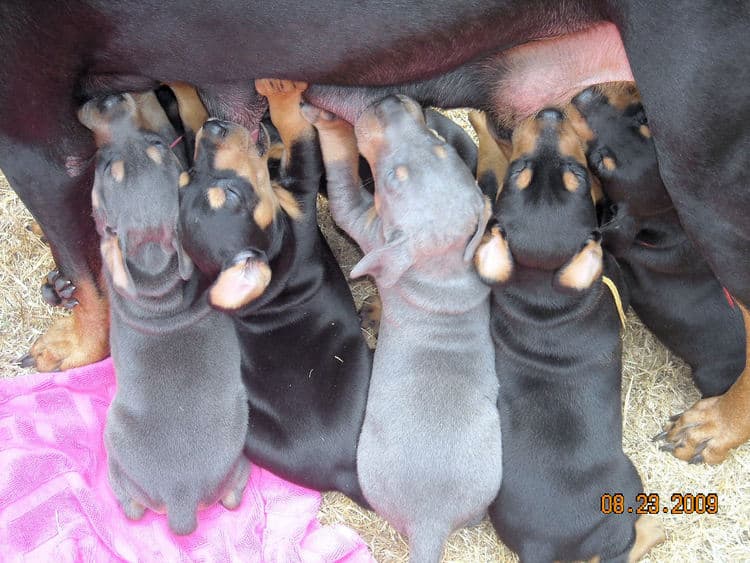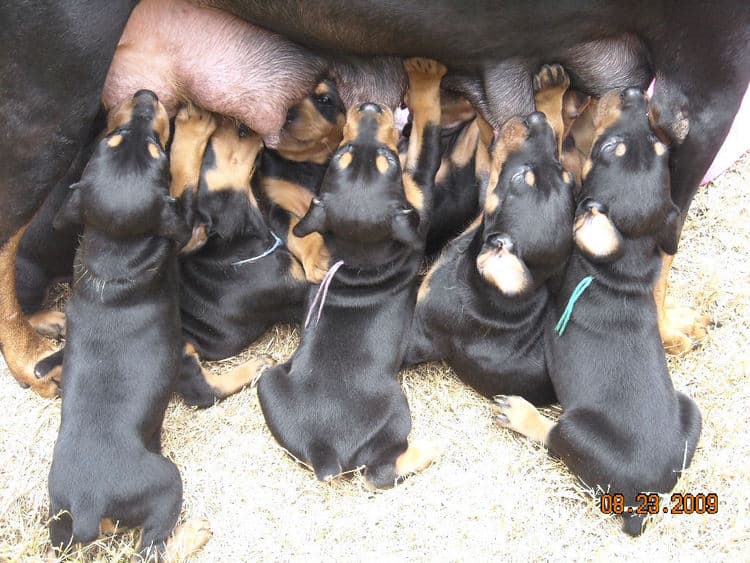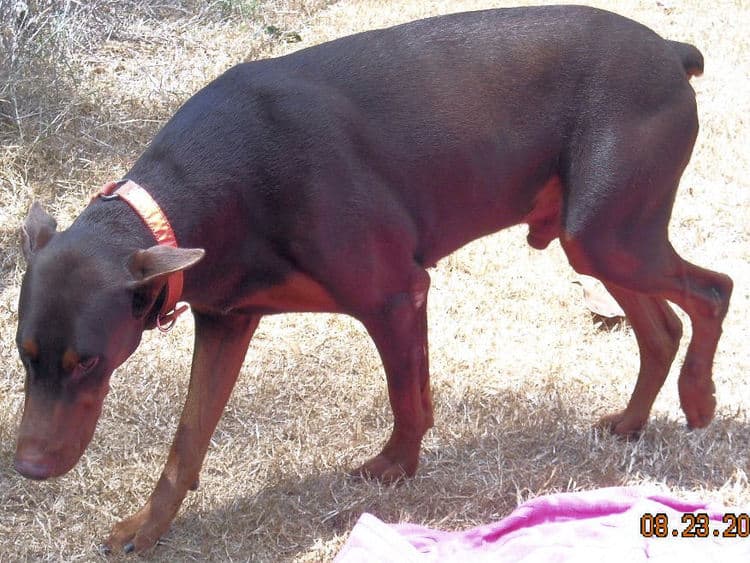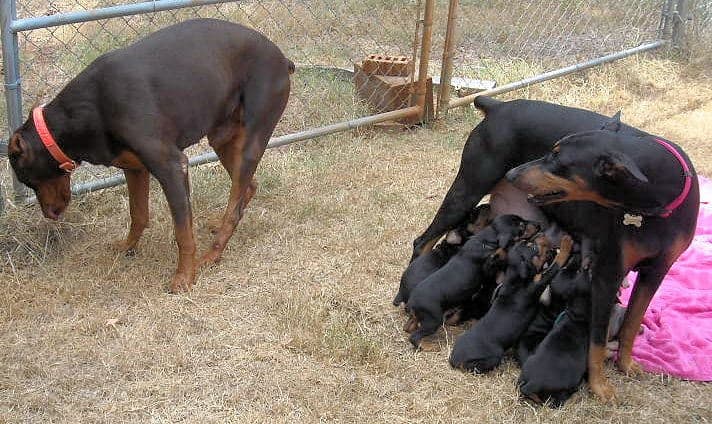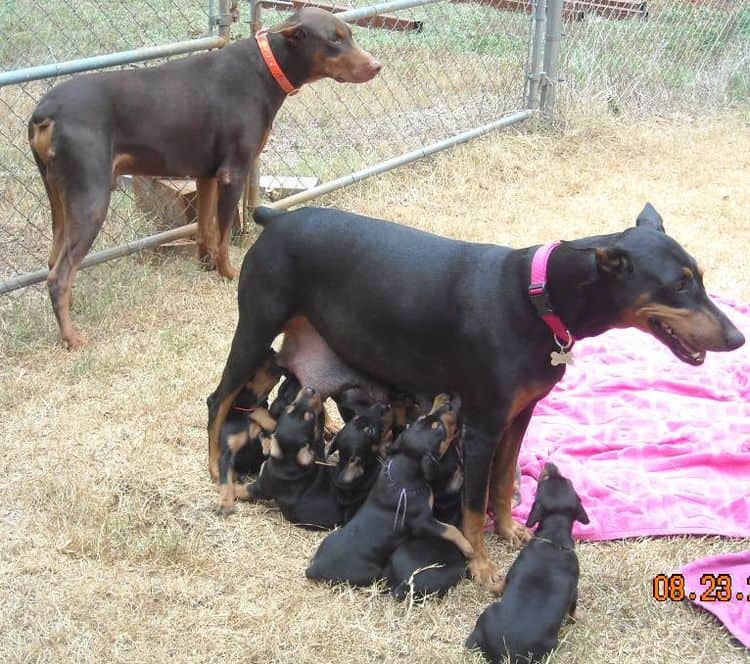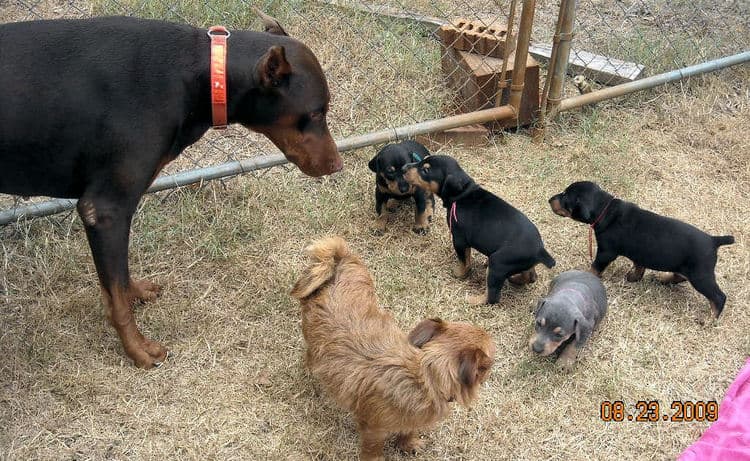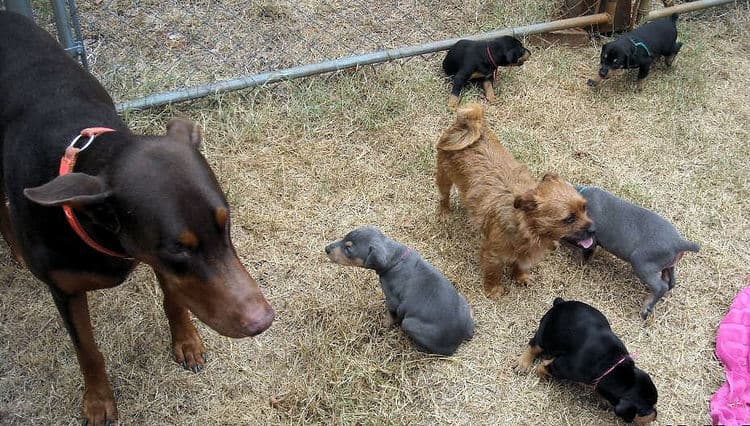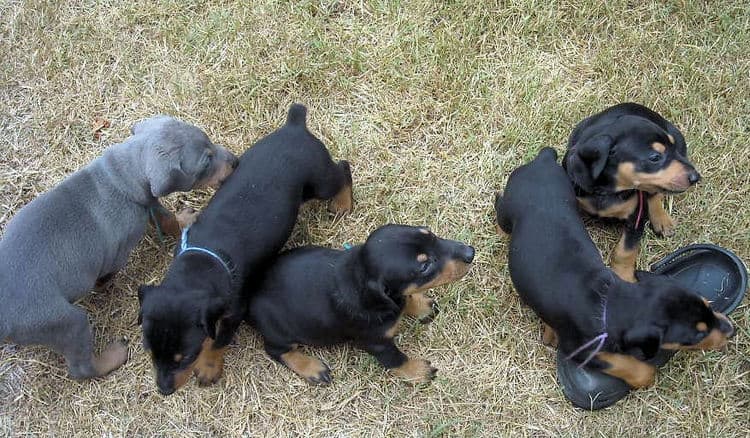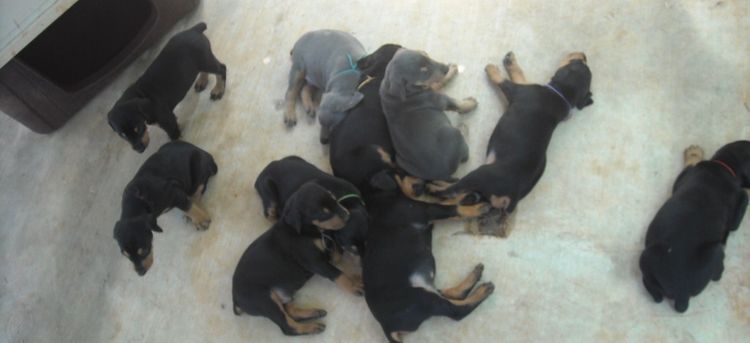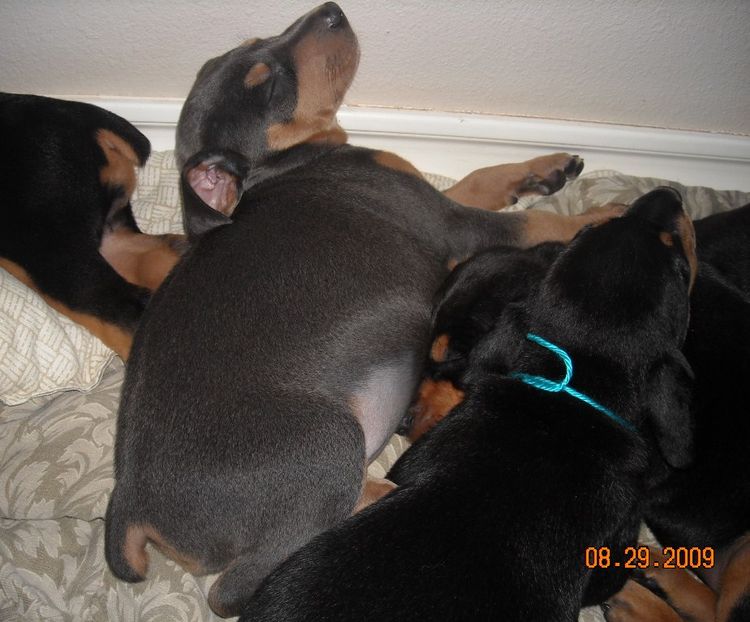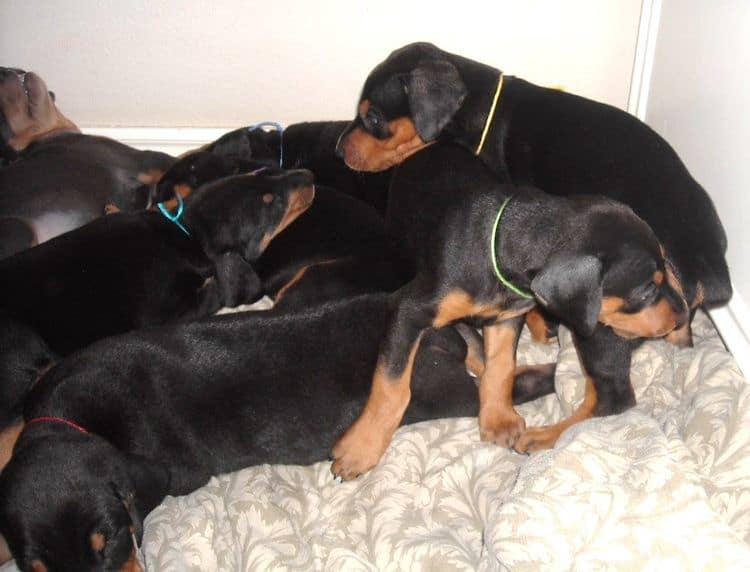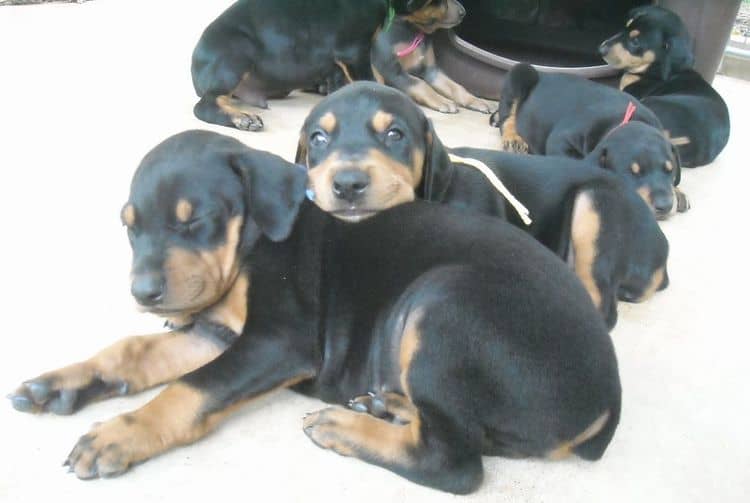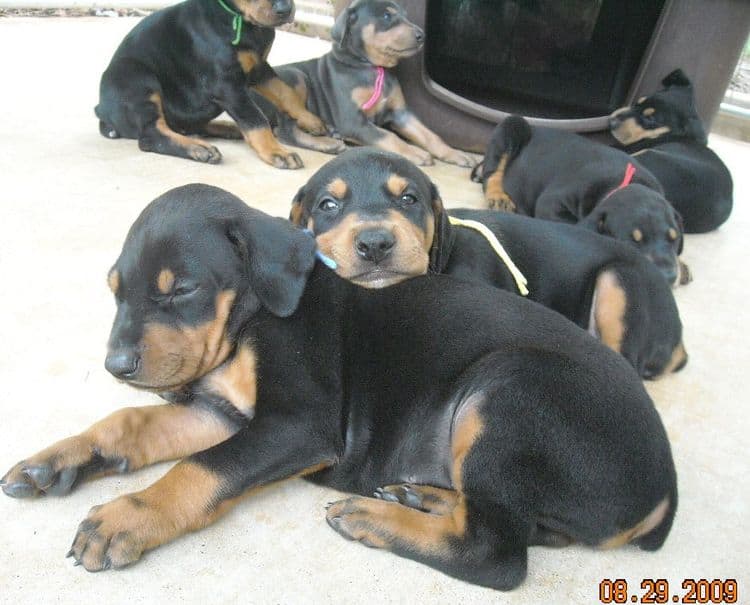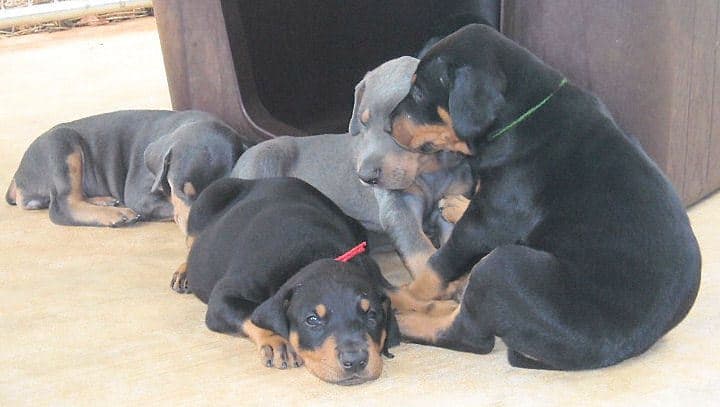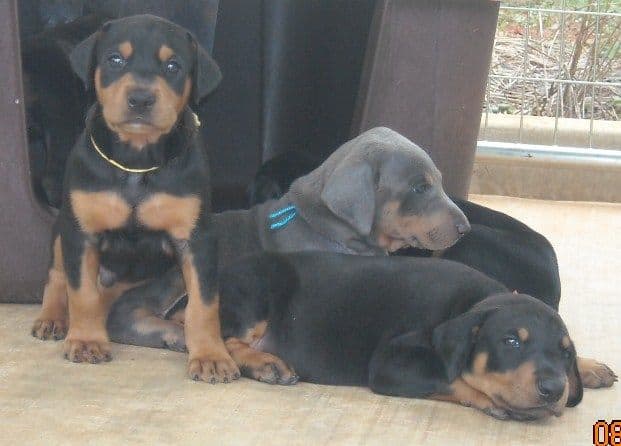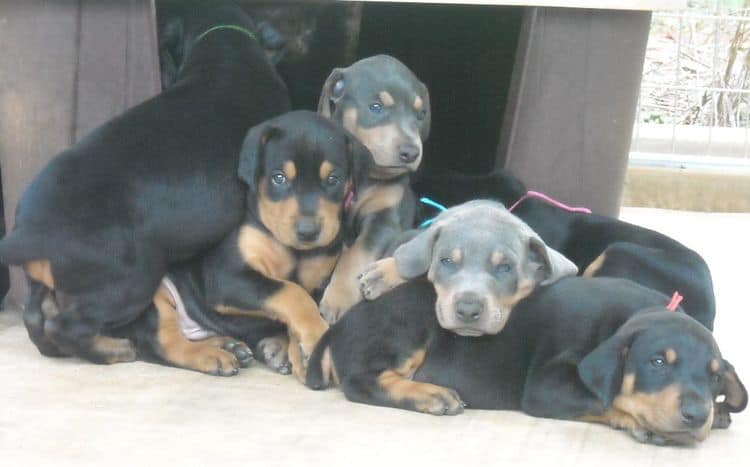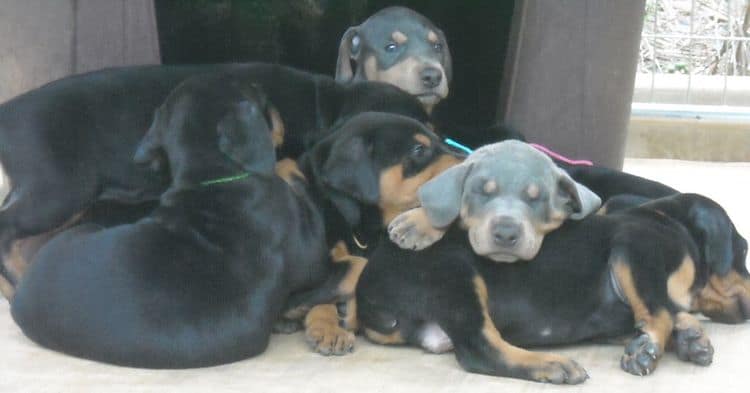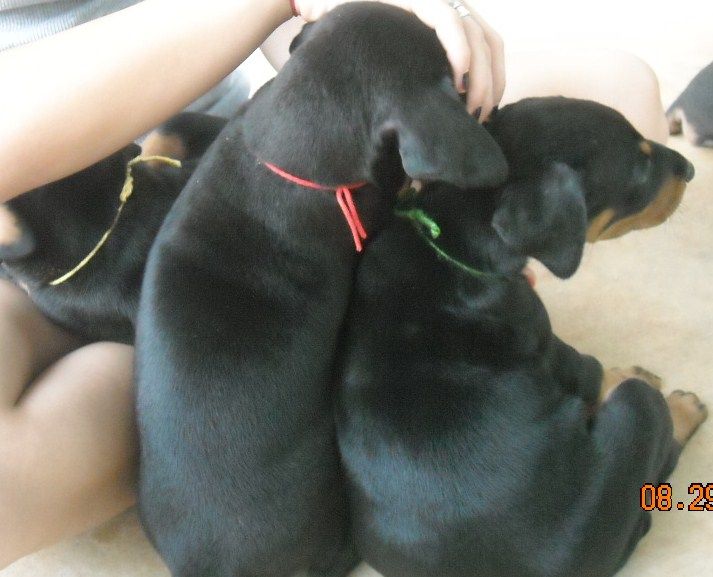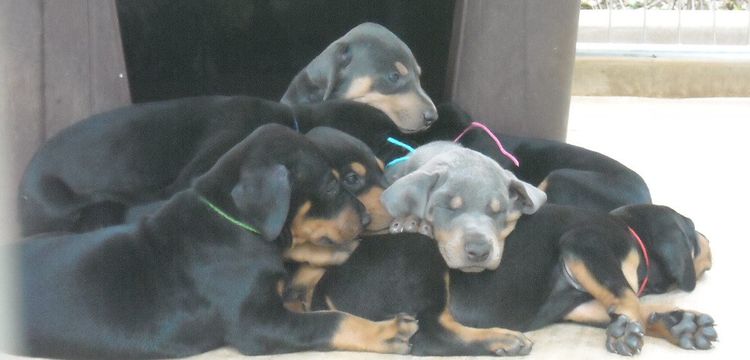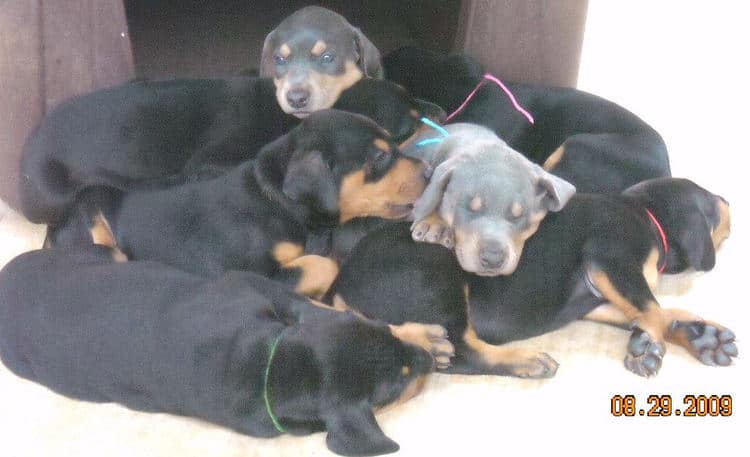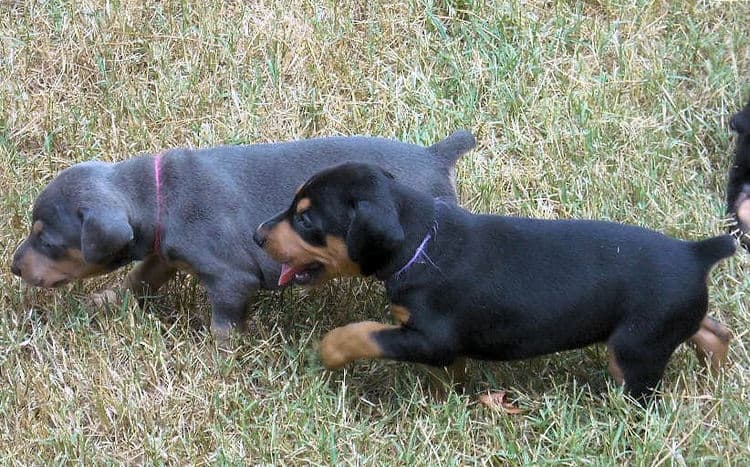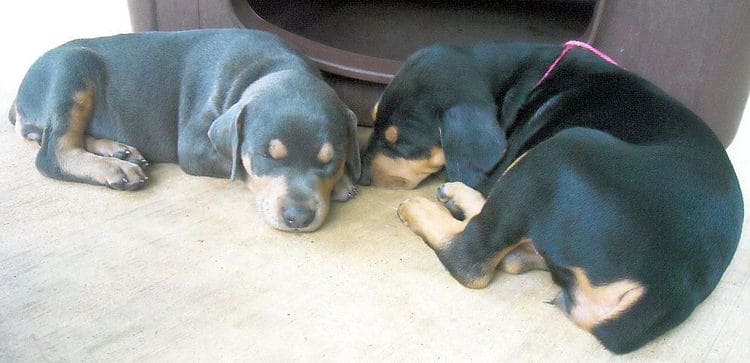 2nd pick for black female has been made.
The Johnsons have chosen Purple/Willa as their girl!
Congratulations Johnsons and Willa!!!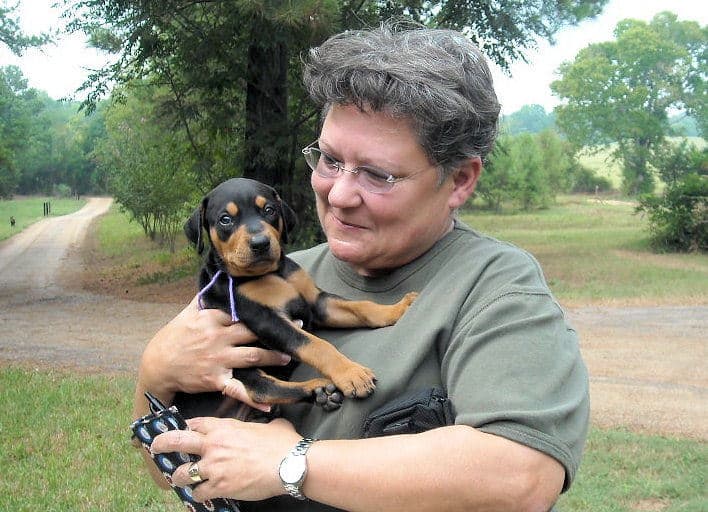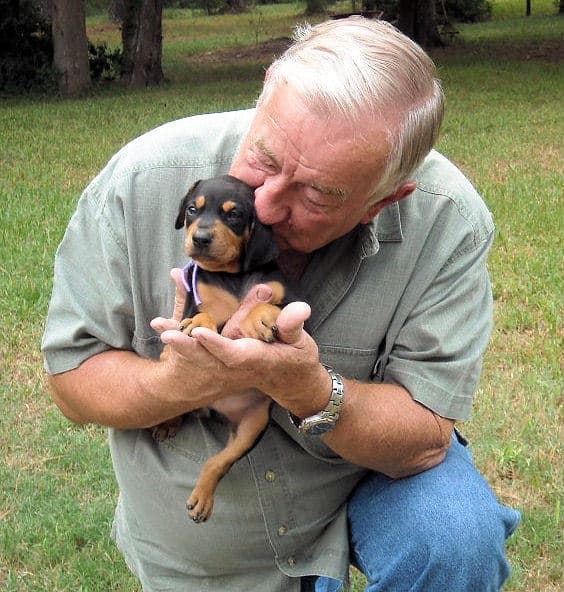 ---
Find a New Home for Your Dobe
Doberman Rescue Organizations
All Content Copyright © 2000-2010 GarrettsDobermans.com.
All rights reserved.