Brutus -- SOLD




This red and rust male is now living with Paul Ruckman & wife in Coppell, TX.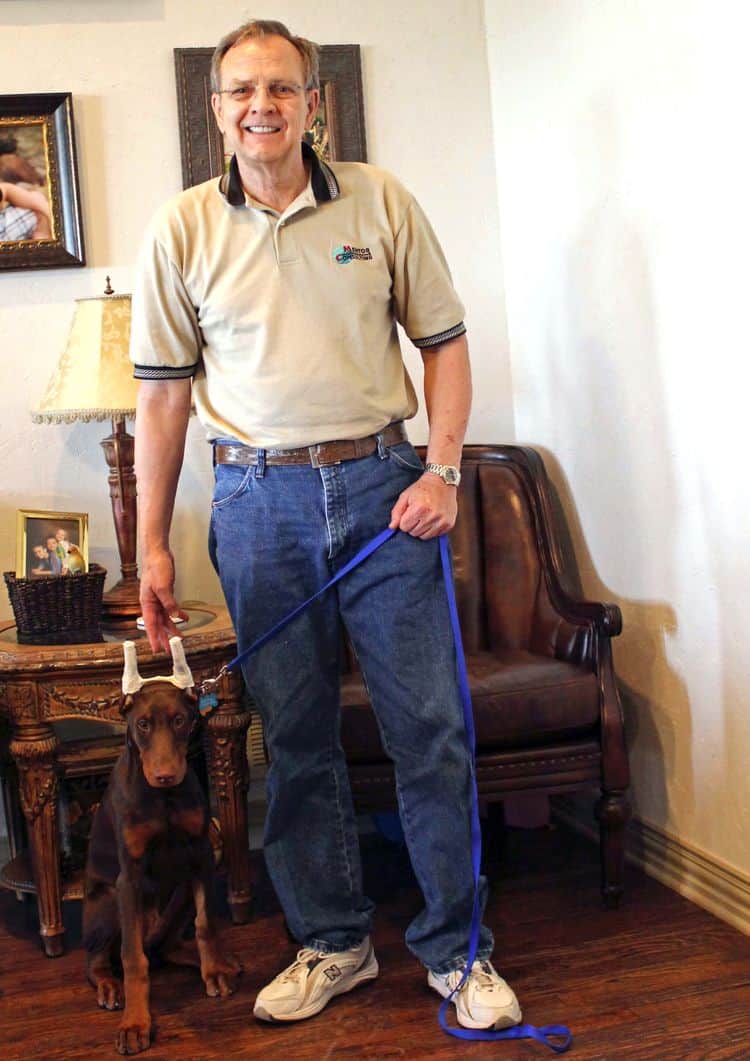 Pictures taken at 10 weeks old ...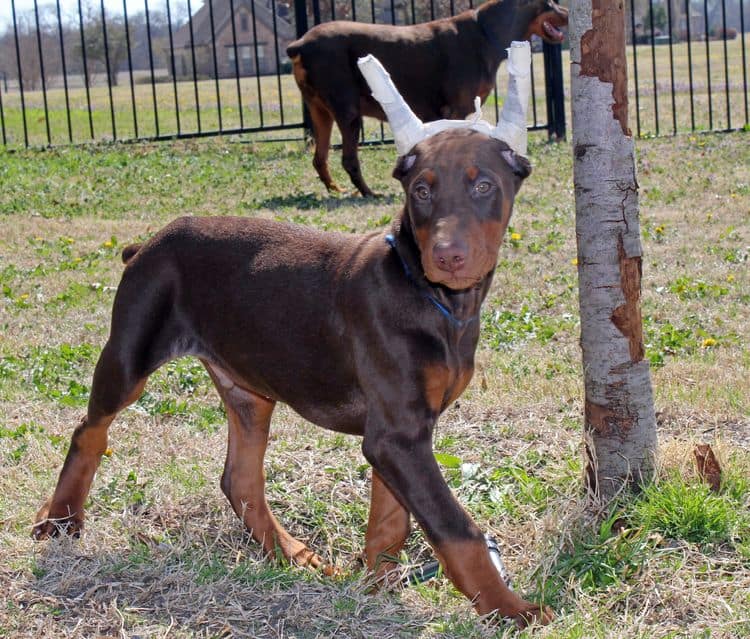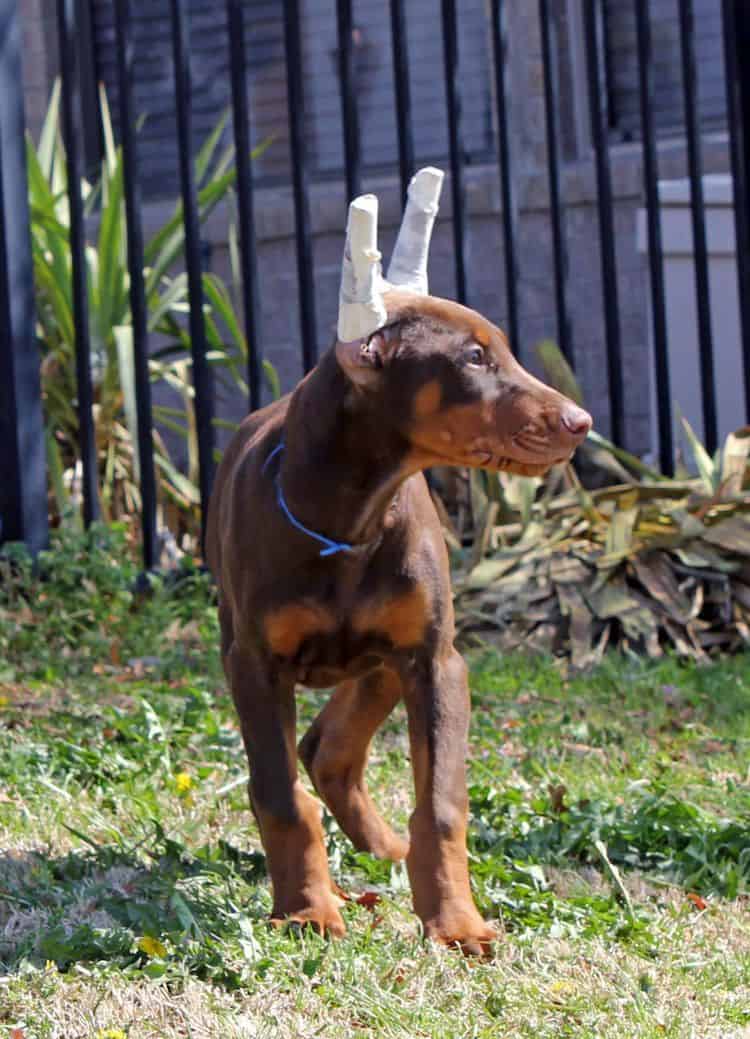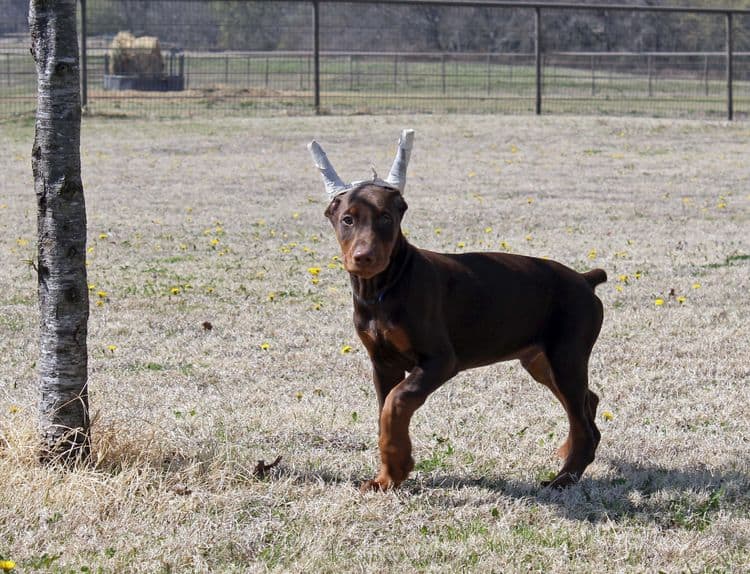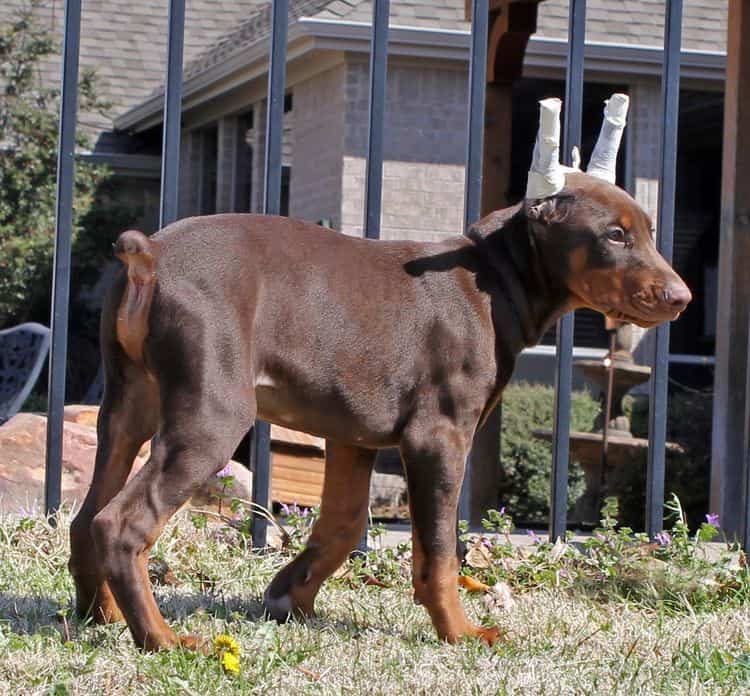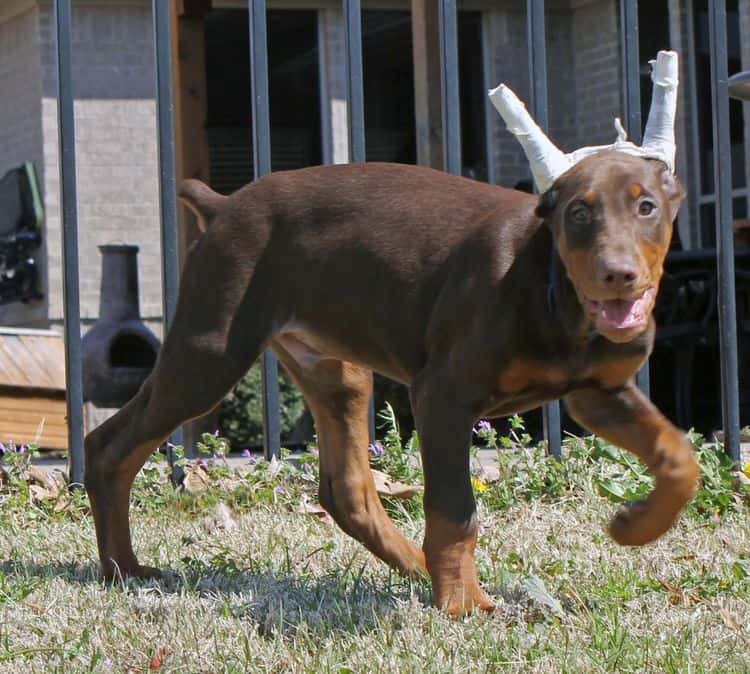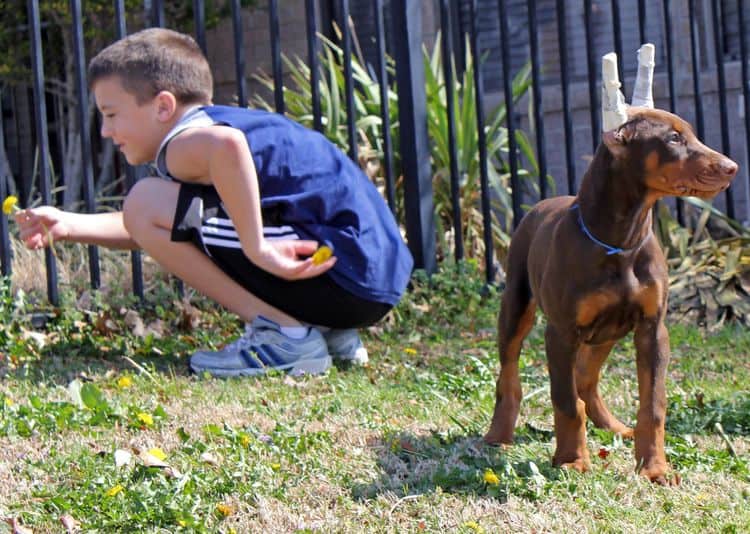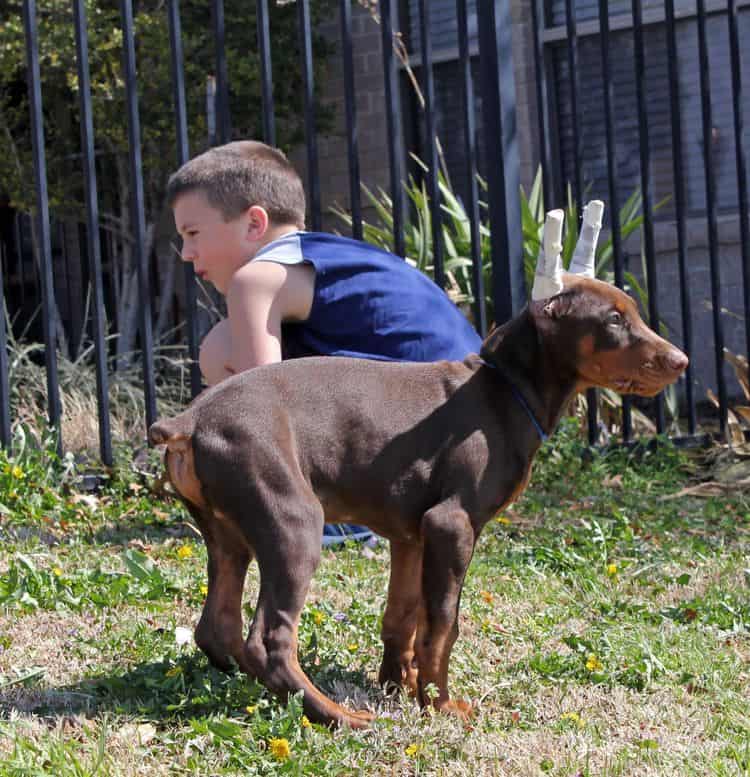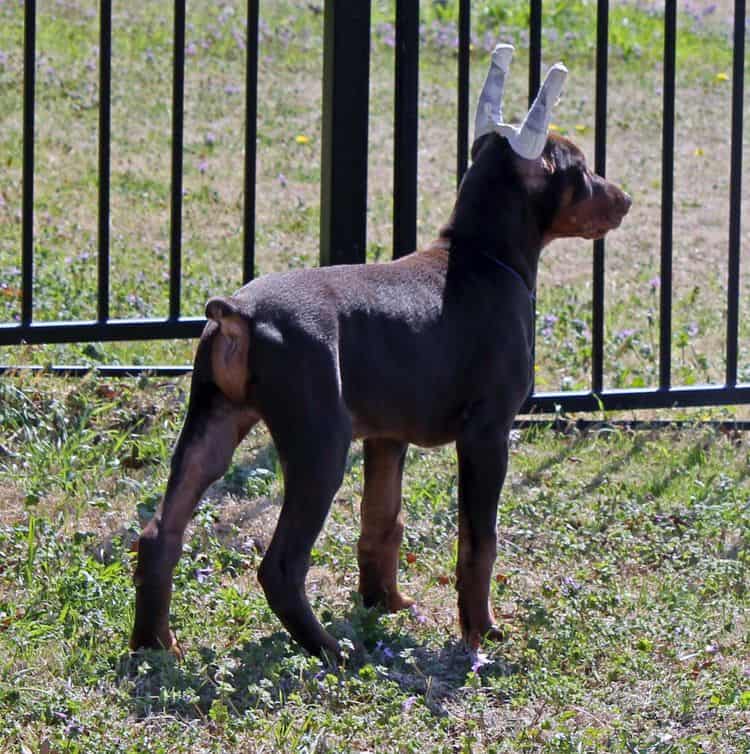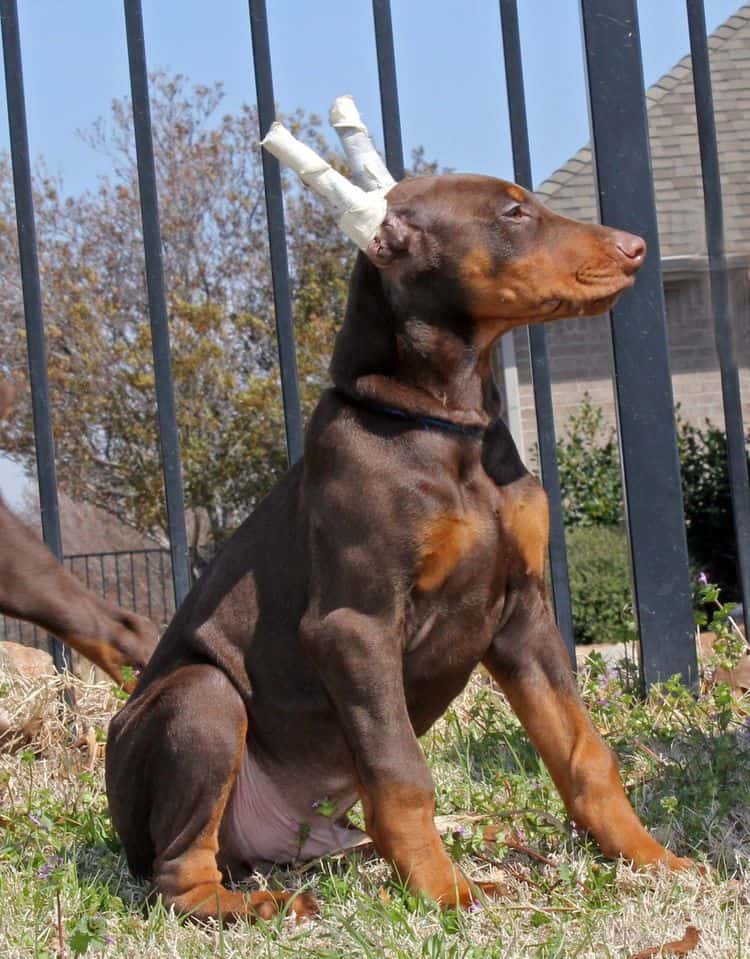 Brutus with his sister, Gucci -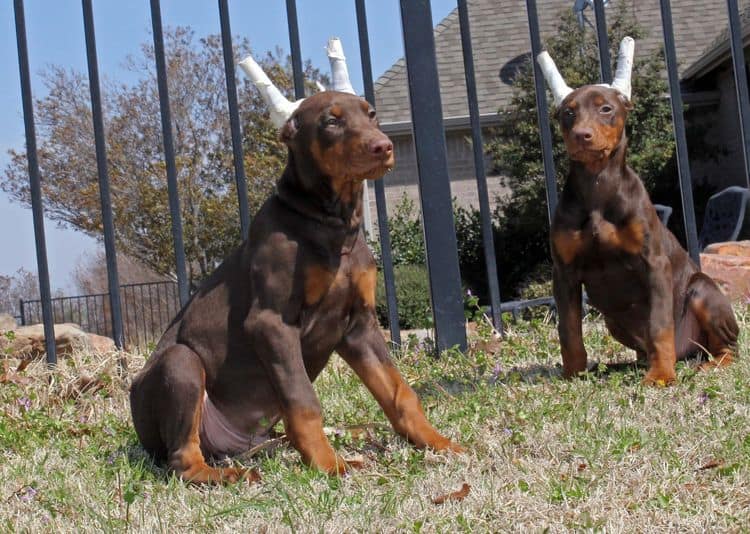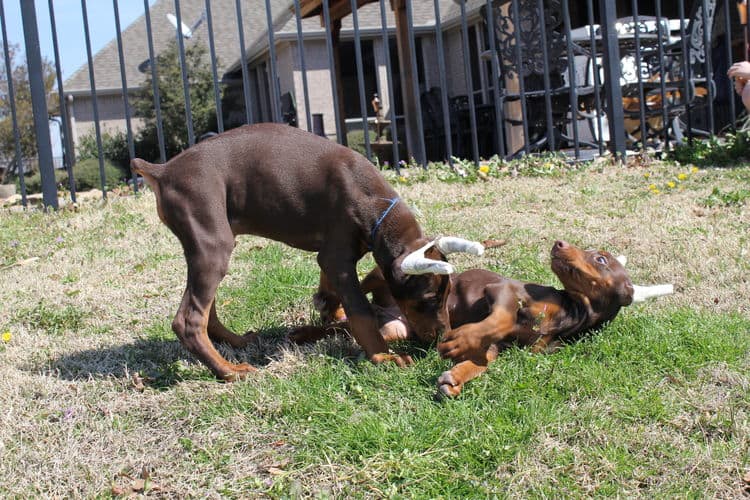 Brutus, Gucci, and Lightning in serious playtime ..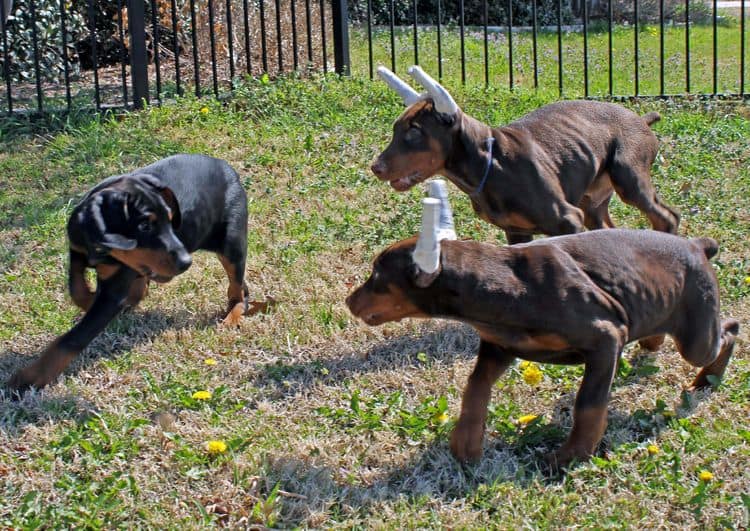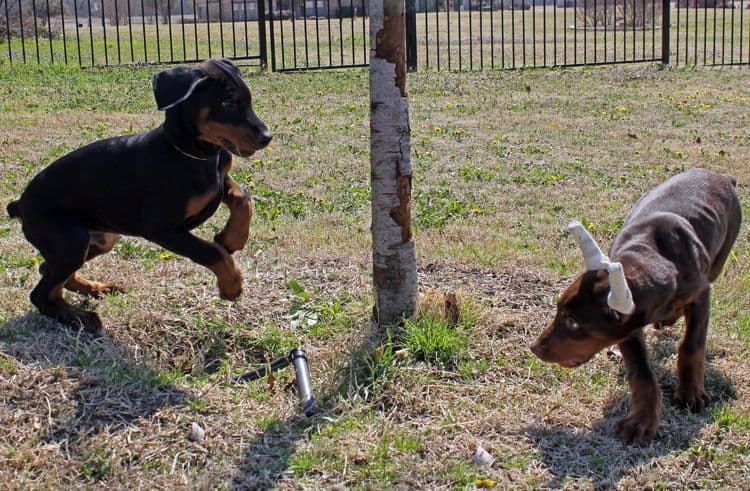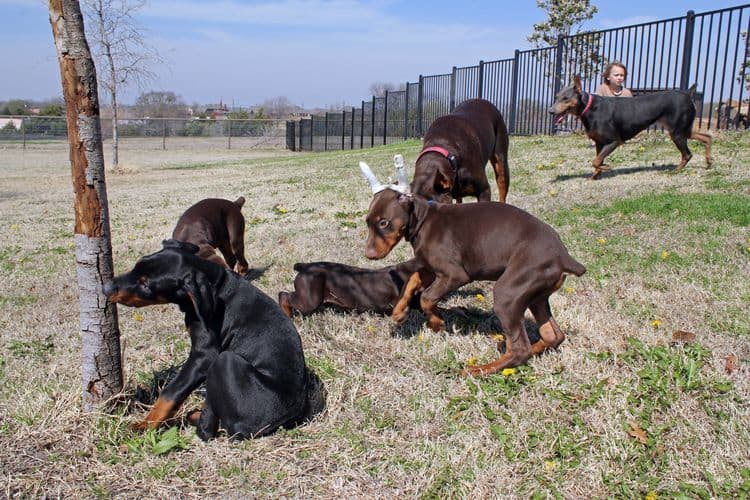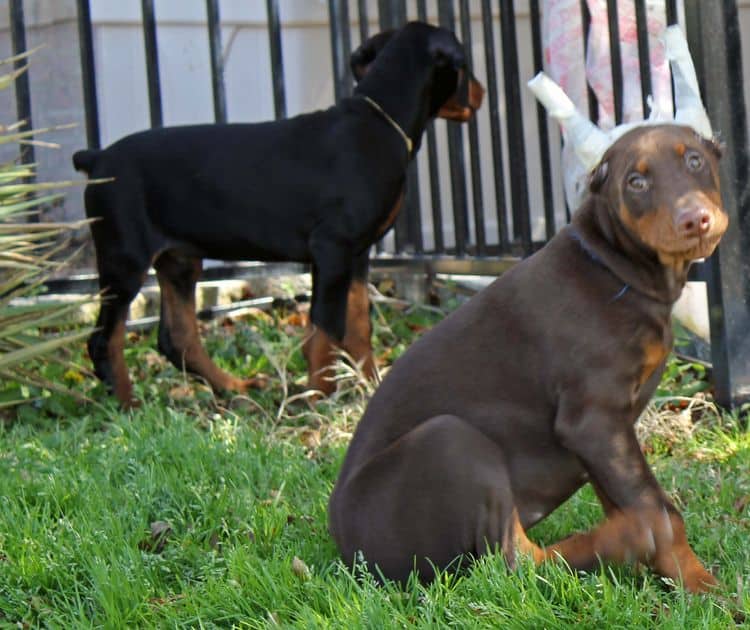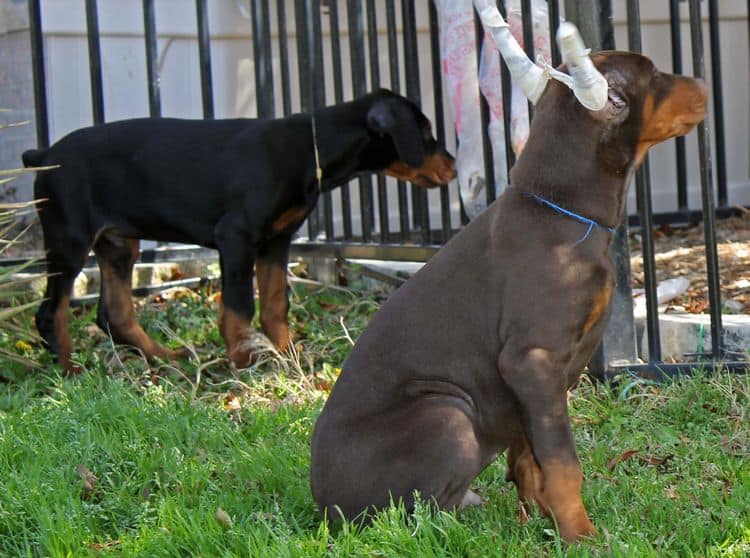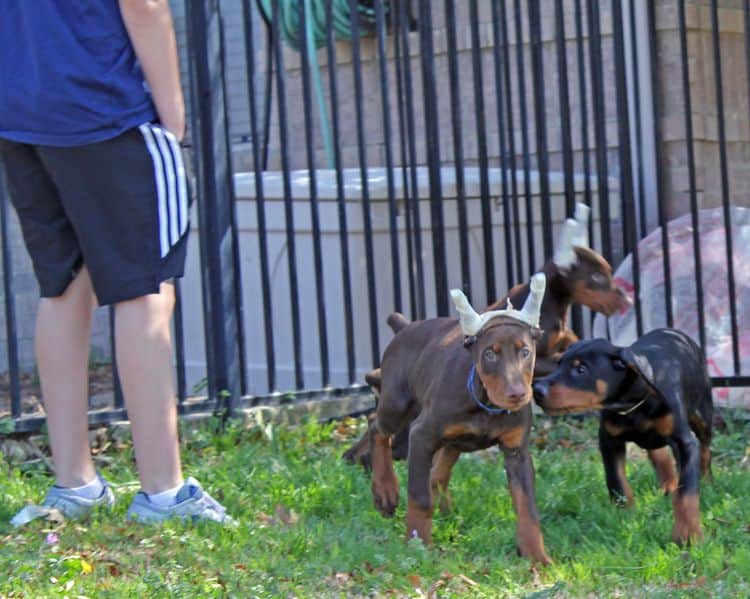 Brutus and Bolt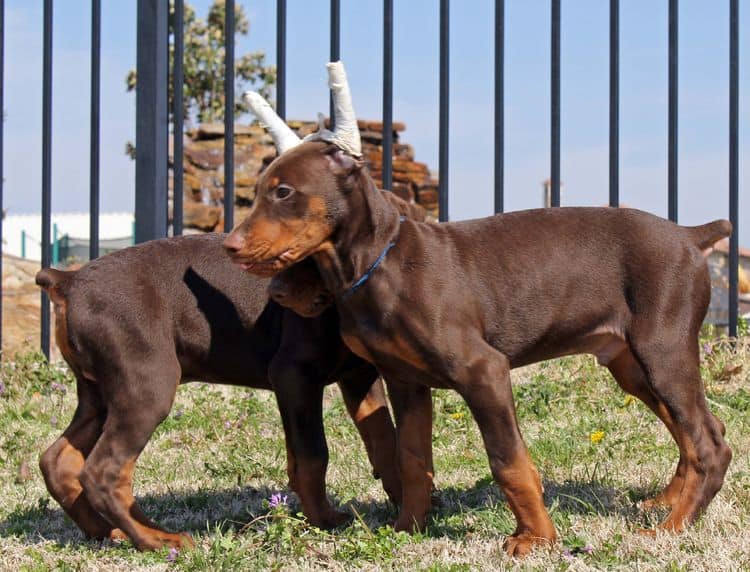 This pup is nicknamed "Brutus" by our oldest child. He chose the name based off the first 2 weeks of his life and his feeding behavior. Every time "Brutus" got hungry, he would go straight to the best milk source, knocking off any pup in his way. Thus, I called him "the lunch break bully". Fact is, he was the largest born and mealtime was no struggle for him. His current personality is middle-of-the-road. He is not high strung or aggressive, nor is he docile. Whenever we are with the pups, he is typically one of the first to seek love.

February 15 -- Recently, Brutus has begun to protect me -- He likes to climb in my lap and guard that "territory". I can't remember ever witnessing this so strongly out of a single pup. He will make a good protector!

March 3 -- Since the ear cropping, Brutus has been hanging out with Gucci (the runt) and Rosie. Gucci and Brutus both had their ears cropped February 21. Rosie was hanging out with the uncropped pups, but appeared to be getting overwhelmed by the high energy of the others. The cropped pups have been a good fit for Rosie who is milder in nature. Despite Brutus' early proctective nature (which included growling at the other pups), he has calmed down tremendously just being with the two girls. Both females personalities are not strong. Initially, I would not have recommended Brutus to a family with other pets. Now, without a doubt -- he'll be great with other animals and children. He's a very, very sweet boy!

Pictures taken at 9 weeks old ...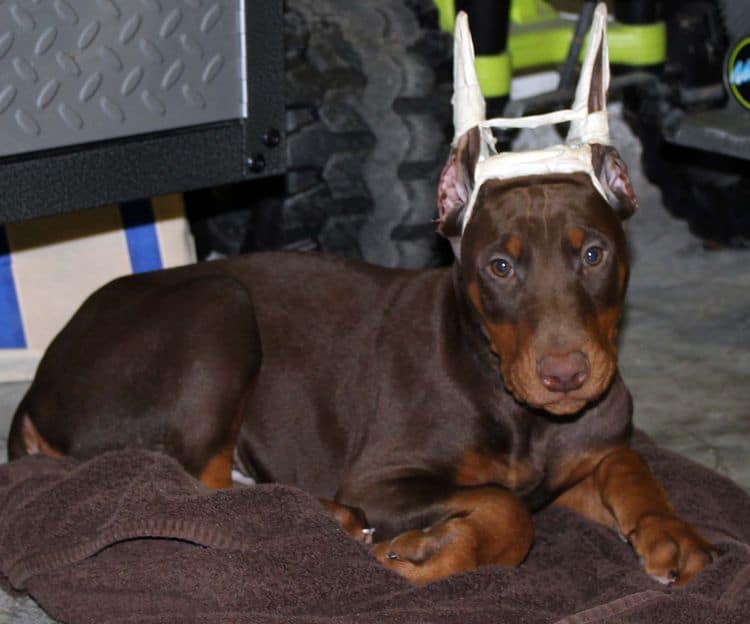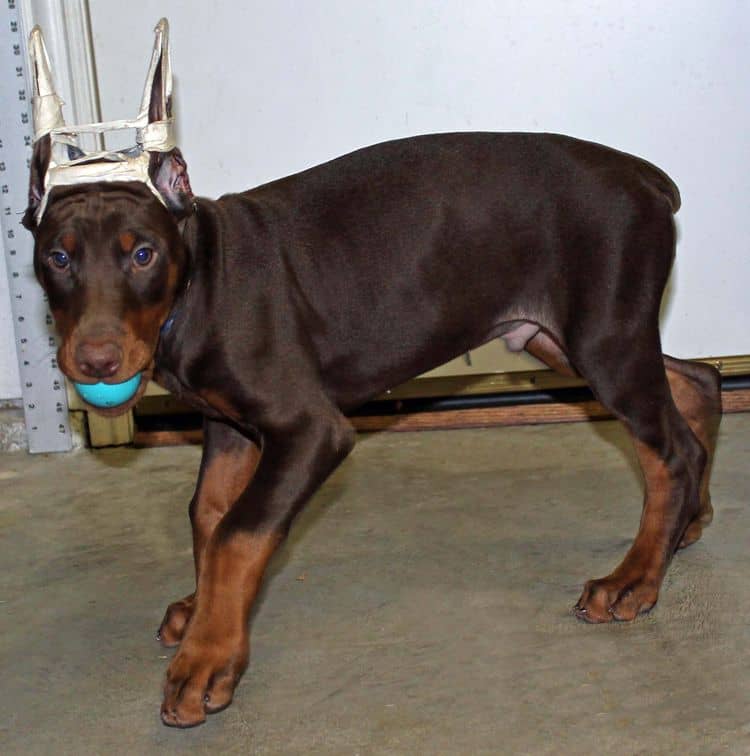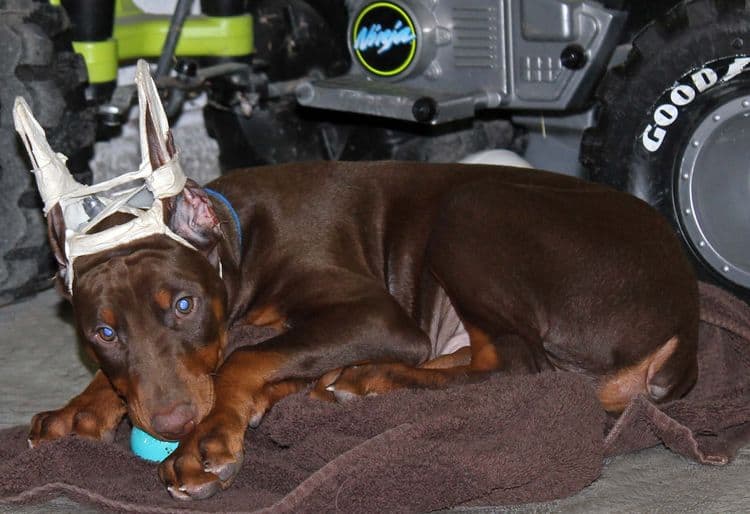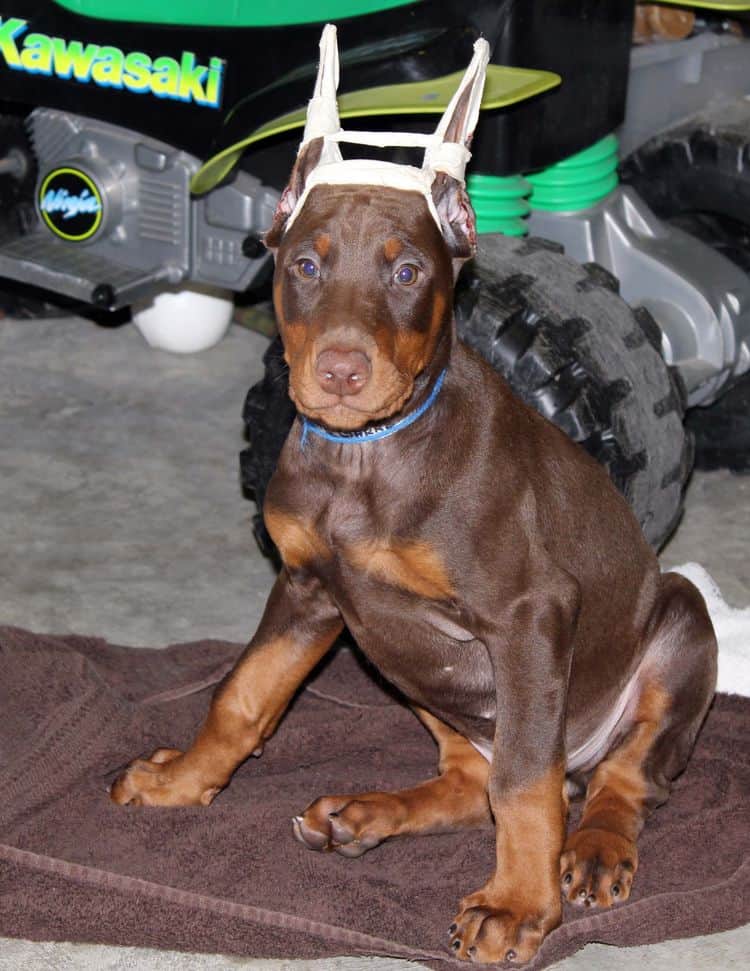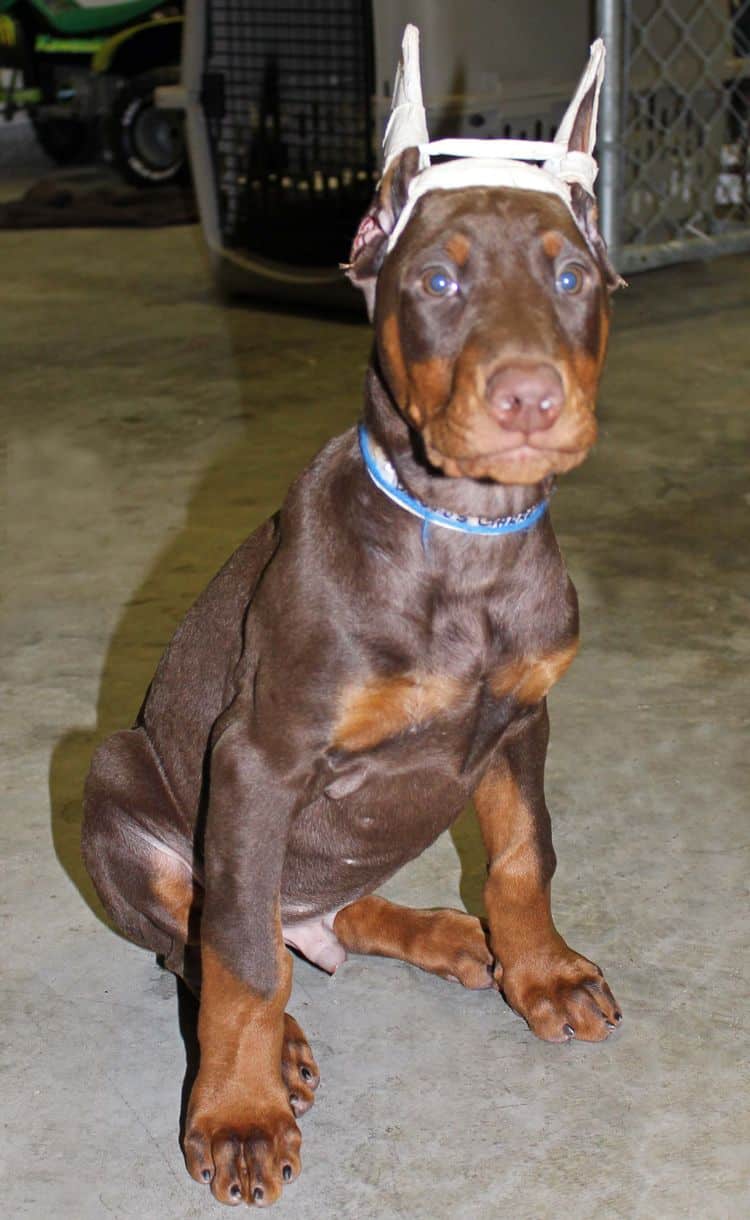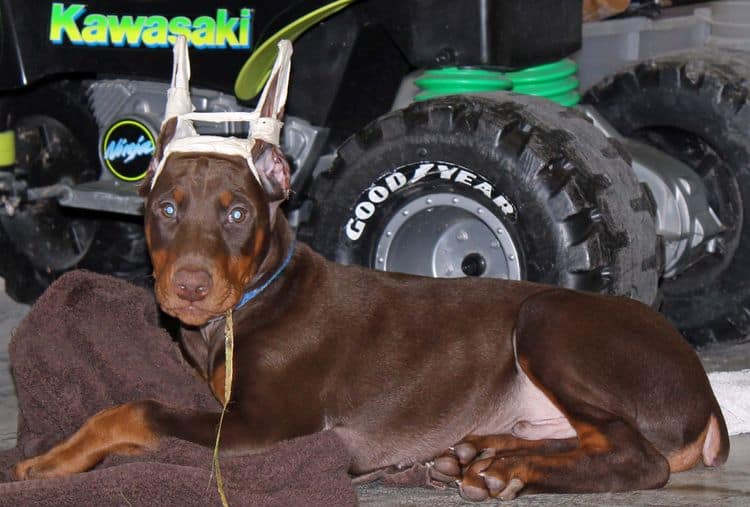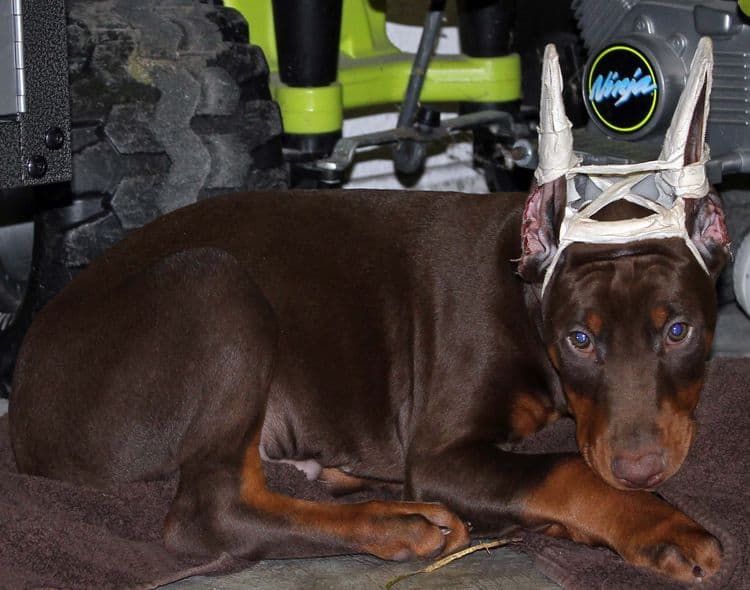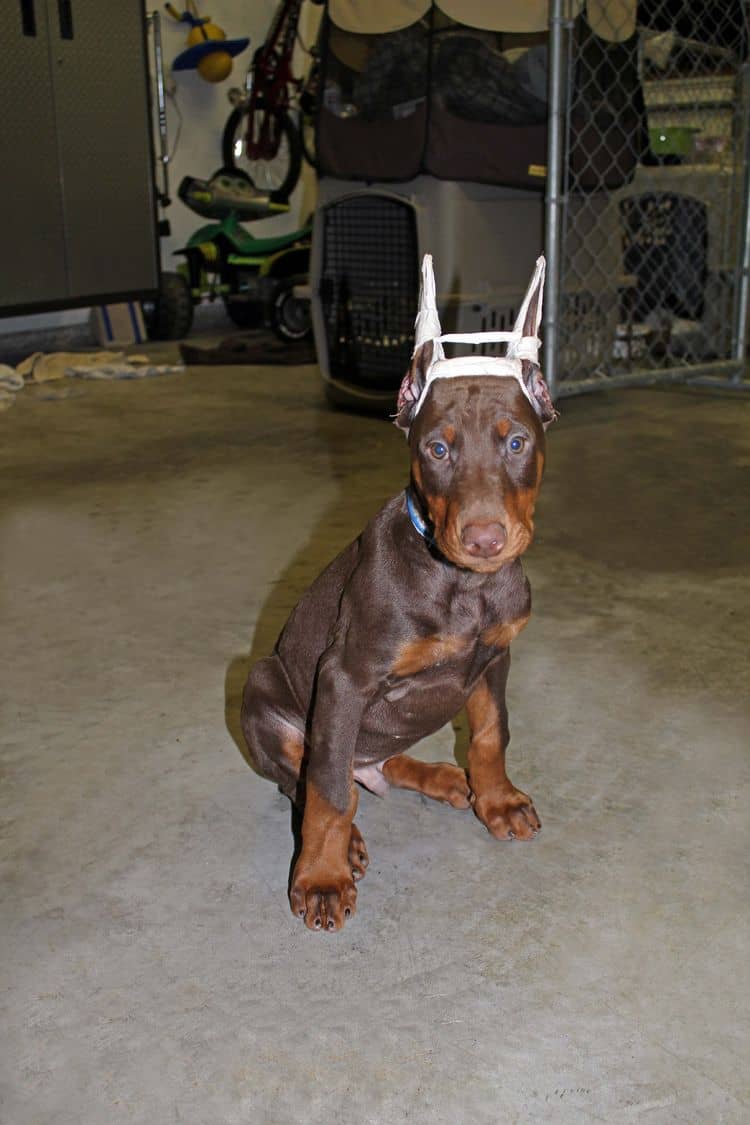 Brutus is hanging out with Gucci as their ears heal from crop: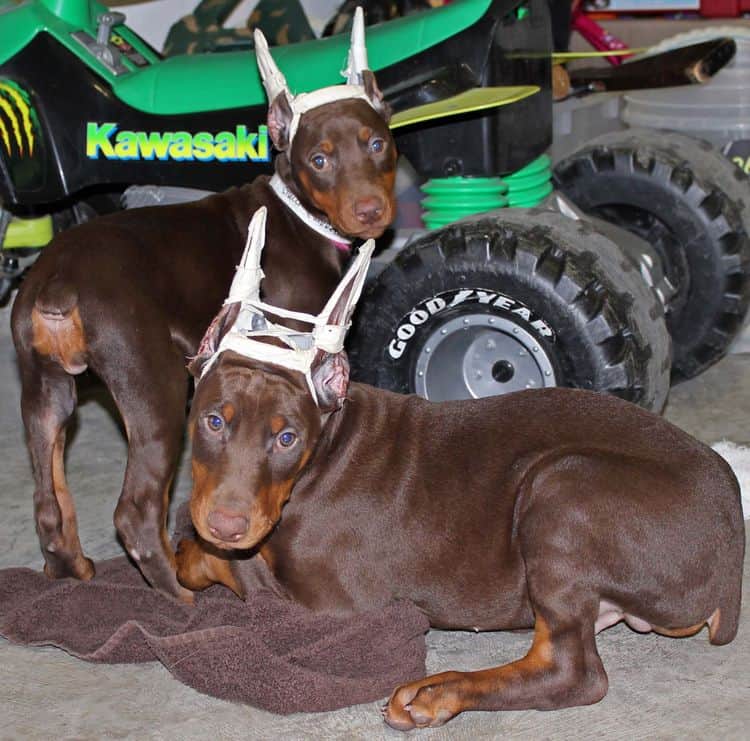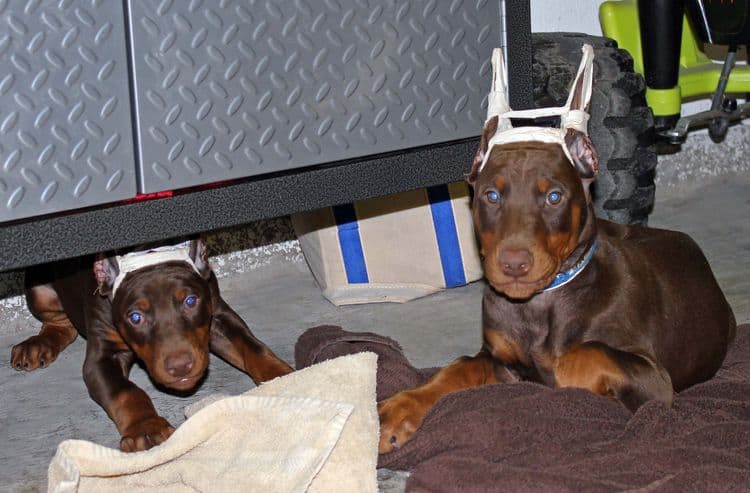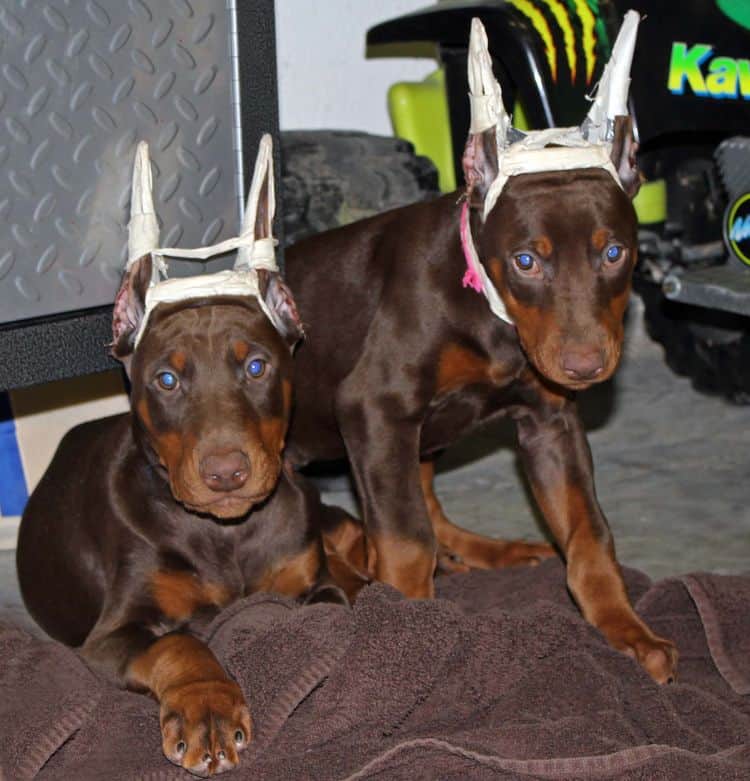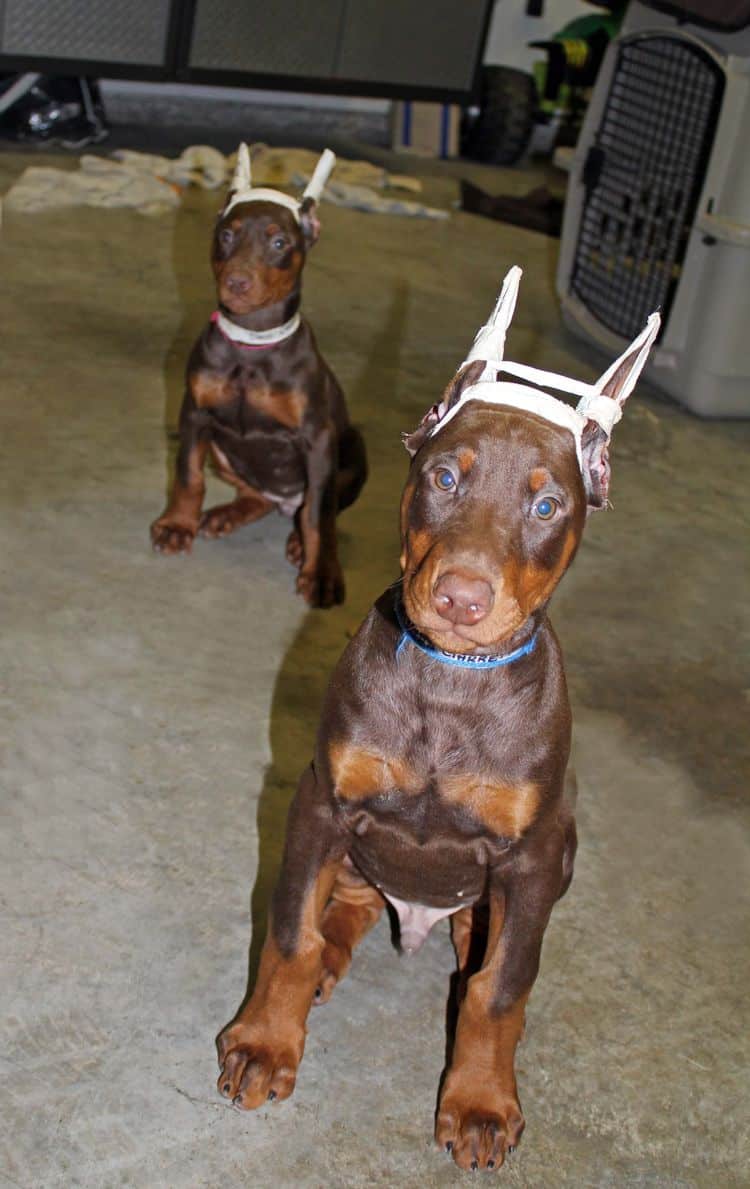 February 21, 2011 -- Ready for trip to vet: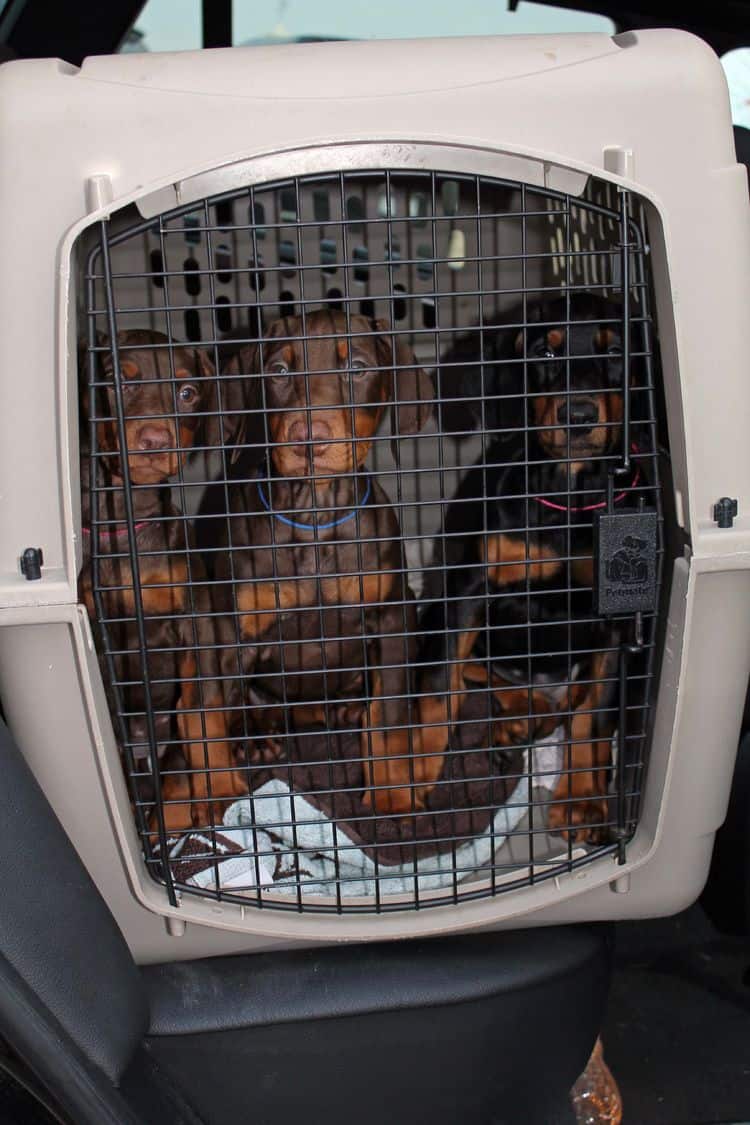 Left to right: Gucci, Brutus, Rosie (2 crops, 1 health check)

Picture taken at 7 weeks old ...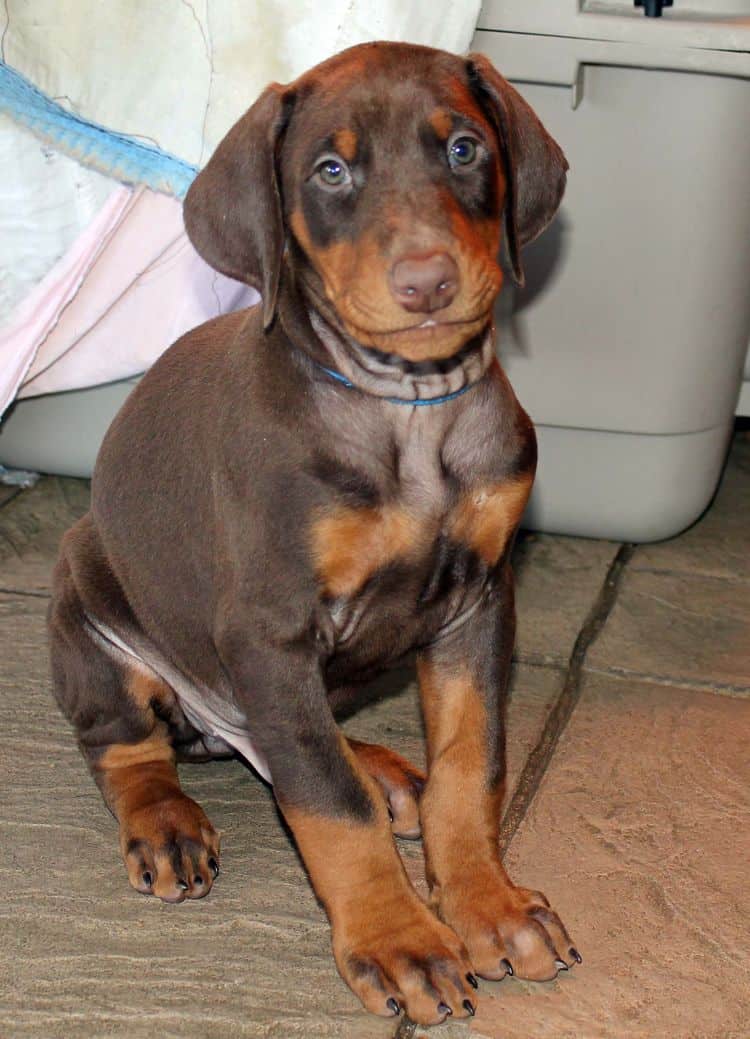 Pictures taken at 6 weeks old ...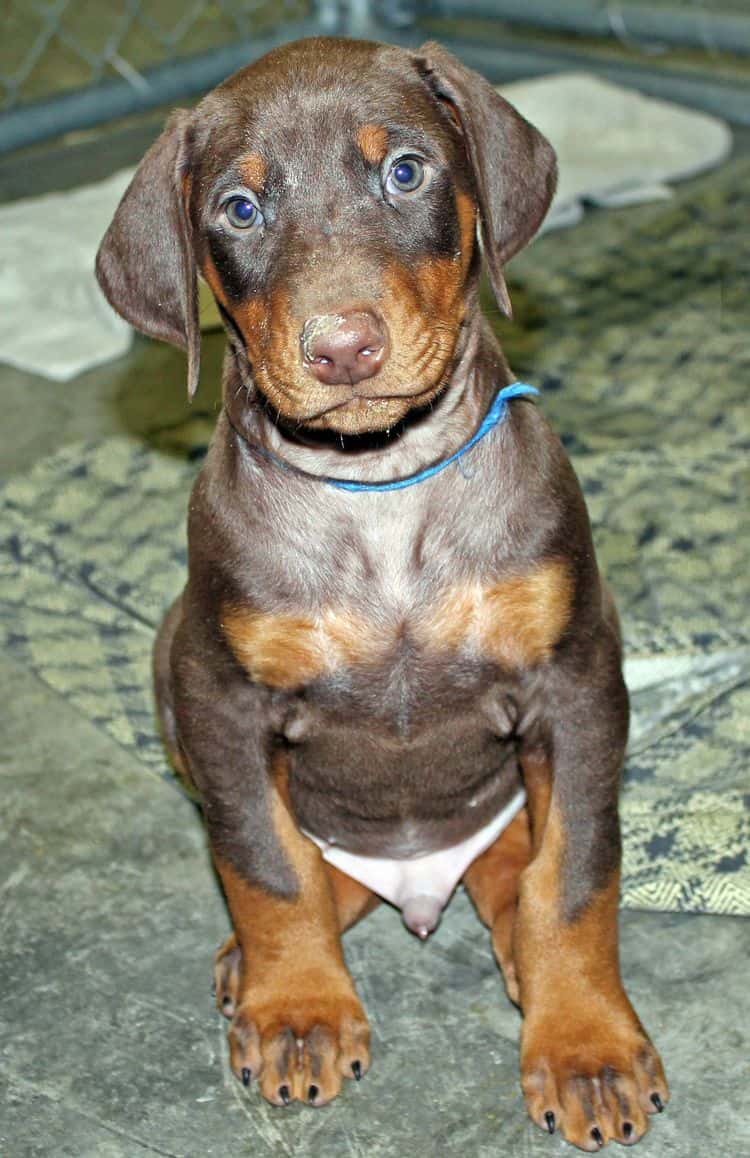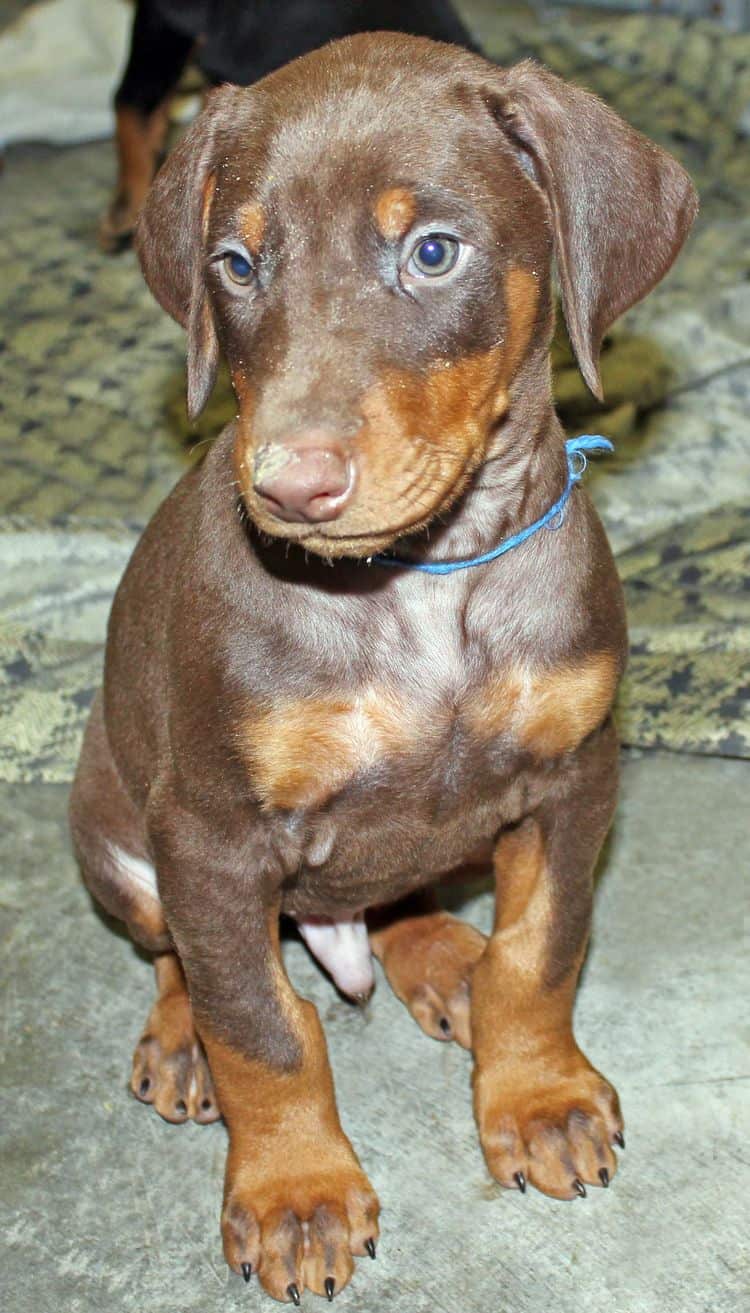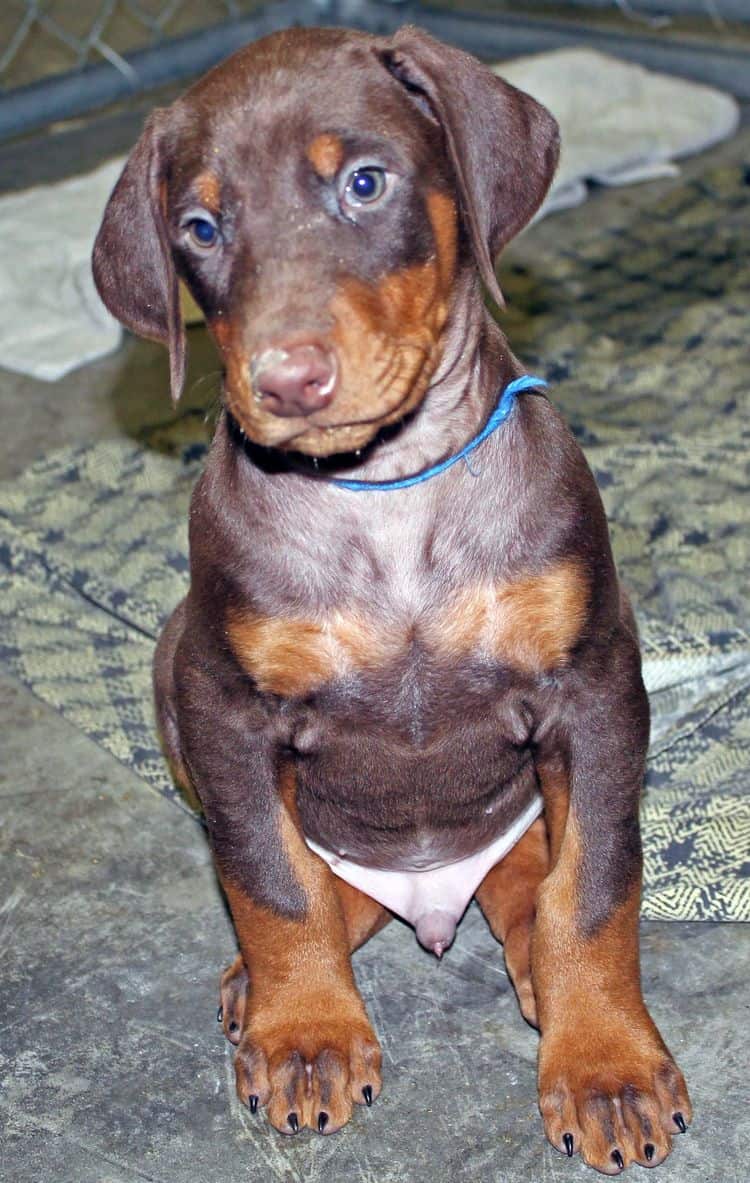 Pictures taken at 5 weeks old ...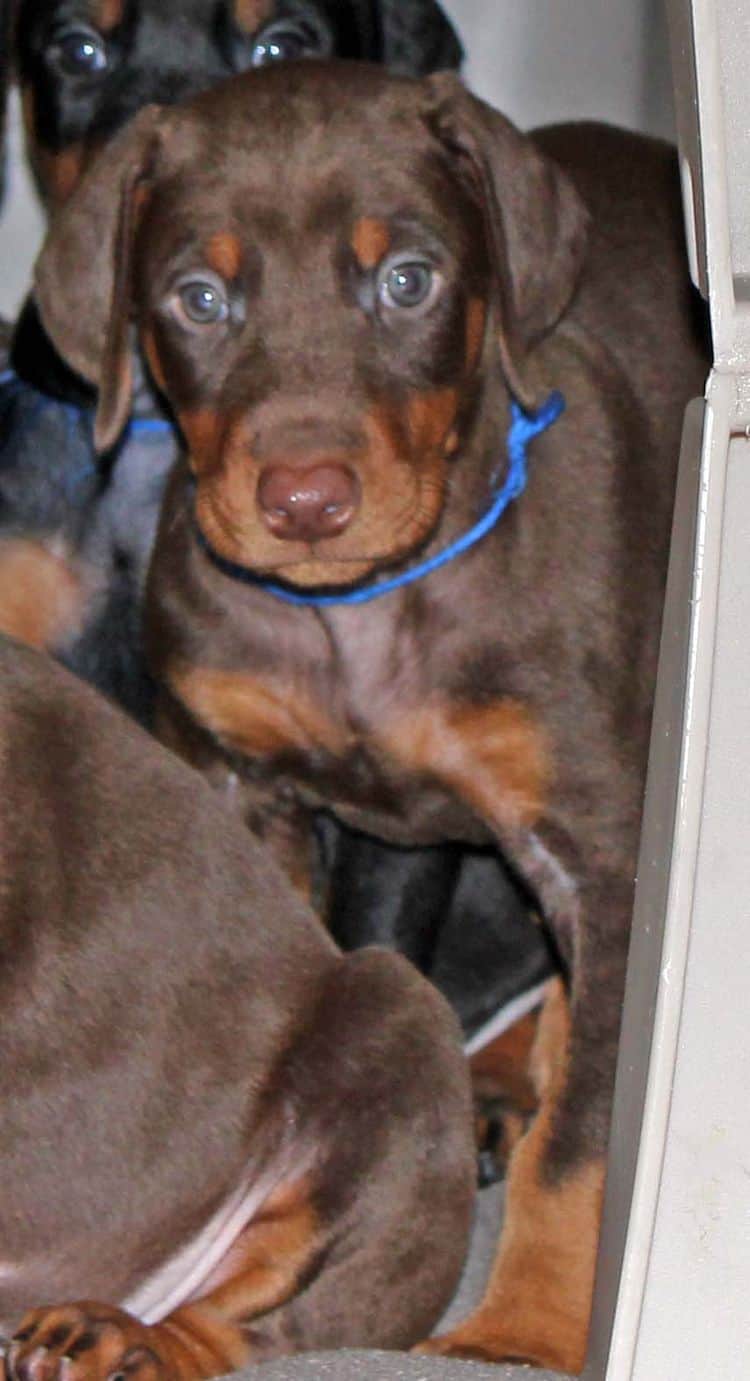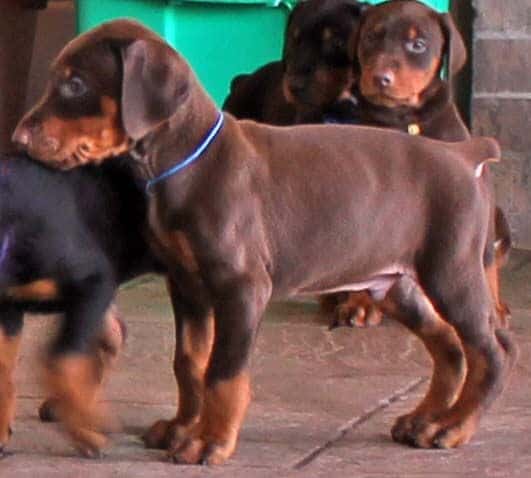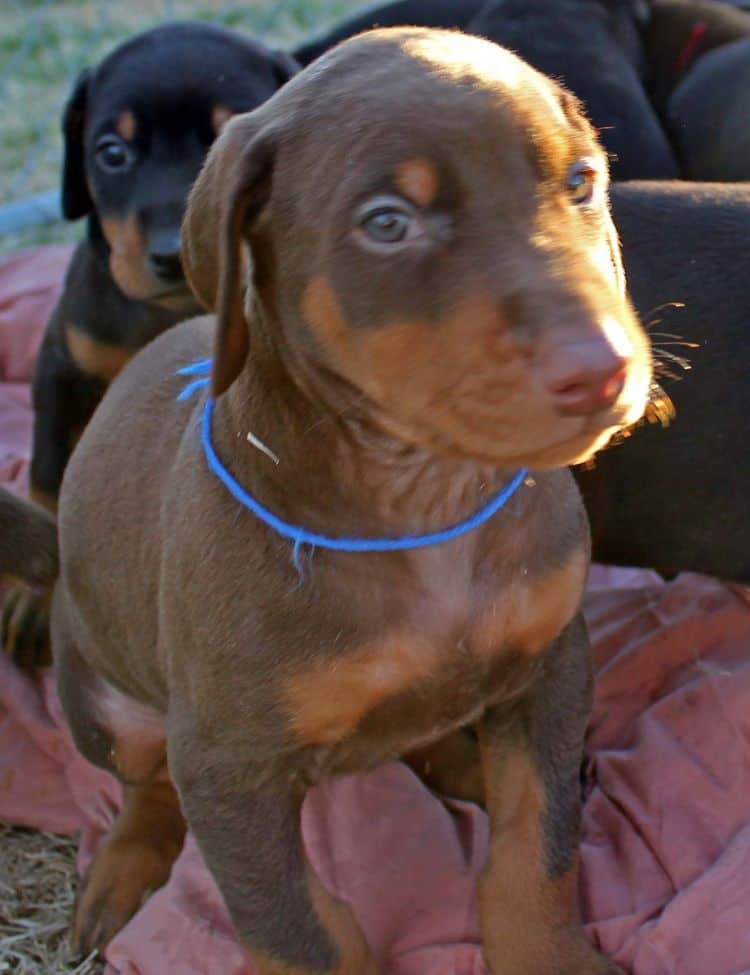 Pictures at 4 weeks old ...