Sable's 1st Litter's 8th & 9th Week




Three pups went home during this period -- Violet, Shane (now Samurai), and Ariel (now Frankie). All owners reported back very pleased with their new family members. Pups still with us are growing and more playful than ever! Their feet seem to have doubled in size, if that's possible?!

At 8 weeks old, Violet and Ariel were the first two to have ears cropped. After that, they were kept separate from the other pups. At 9 weeks old, Gucci and Brutus got cropped. Rosie (uncropped) began getting overwhelmed by her brothers, thus was moved to garage with cropped pups. She has been much happier with them and it has given Brutus someone who could better handle his size. Gucci is smaller with a boldness about her, but Brutus dominates play when it is just the two of them.

Please note with all the different weeks' set of pics, I have tried to give the web viewer a clear idea of what life has been like for these precious babies. Each stage presents its own challenge. Environment is adjusted as needed.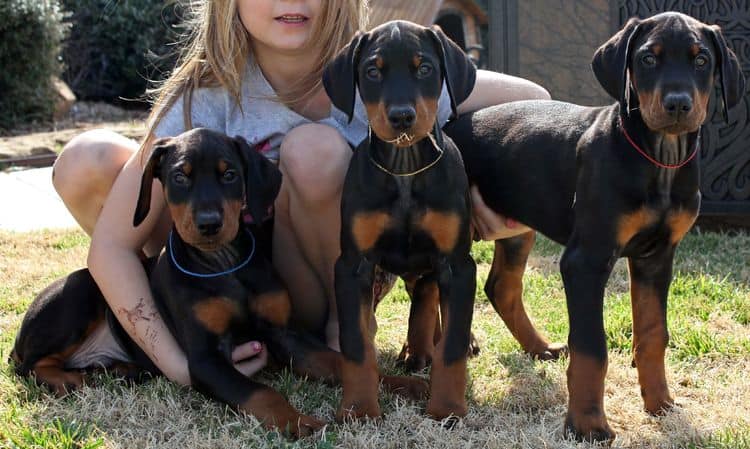 The 3 black/rust male pups before Shane (right) went home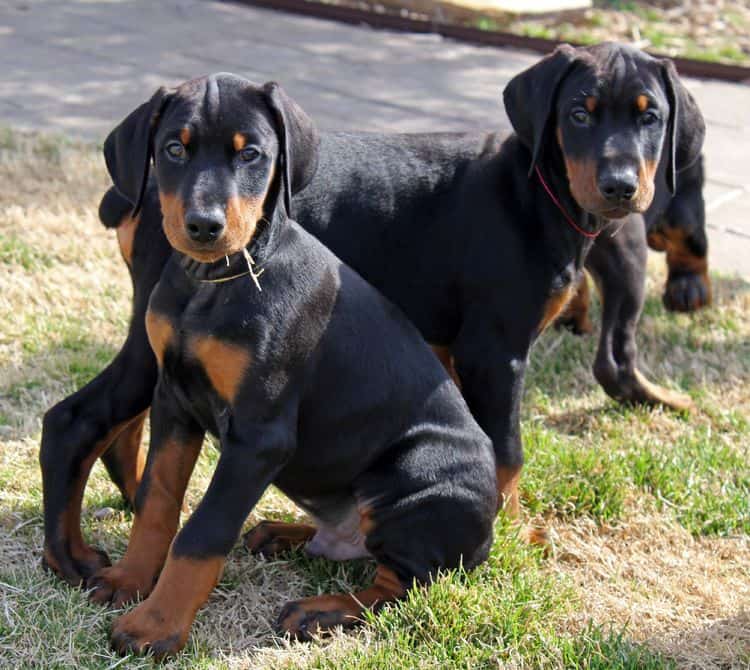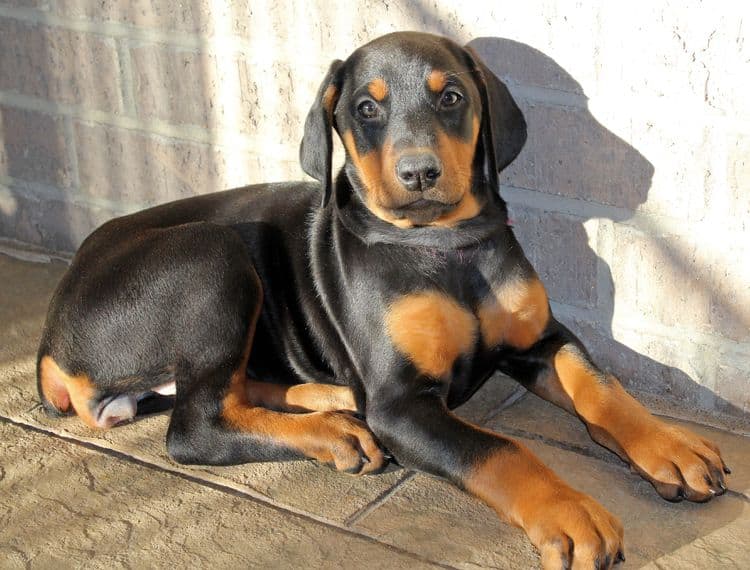 Rosie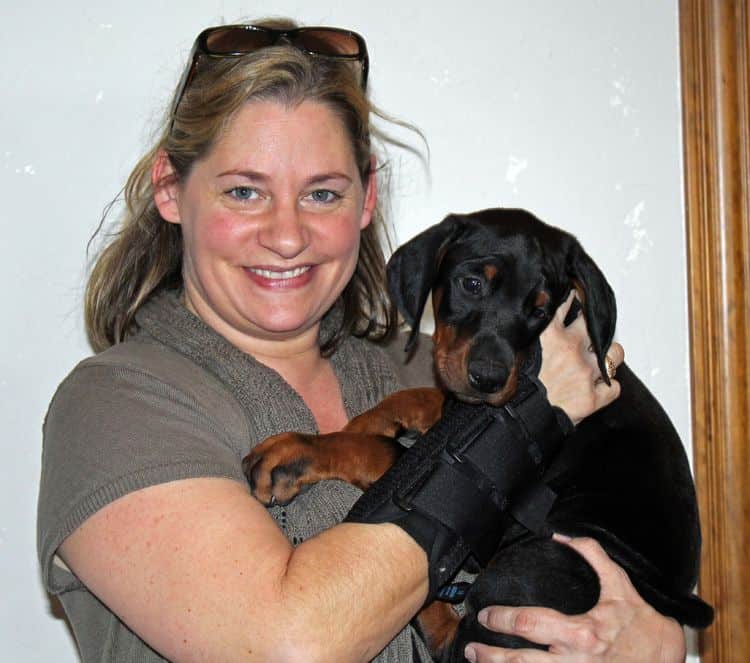 Shane, now Samurai, gets to go home :)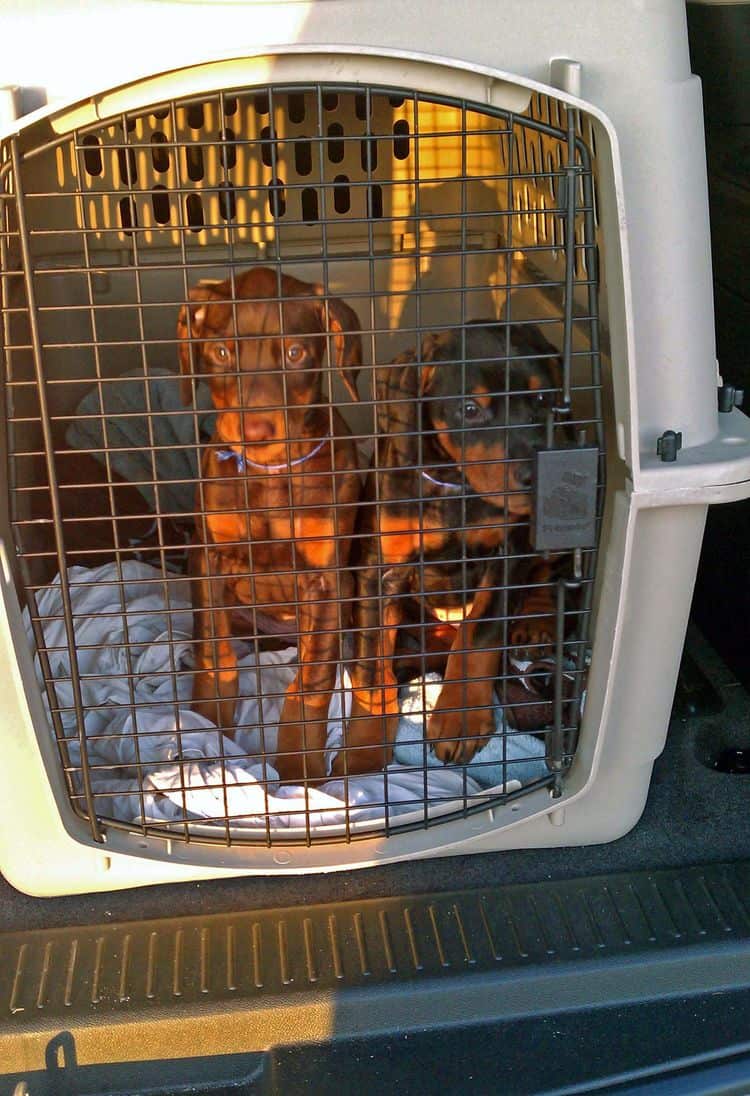 Violet and Ariel loaded & ready - 1st to get Ear Crop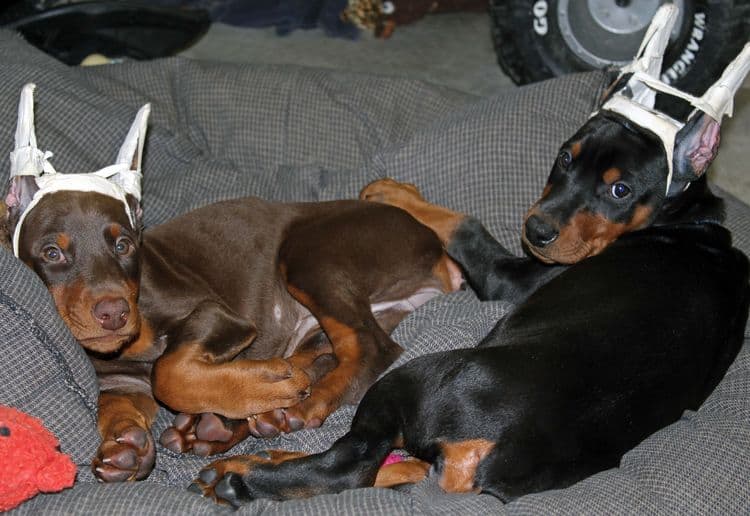 Violet and Ariel with their new look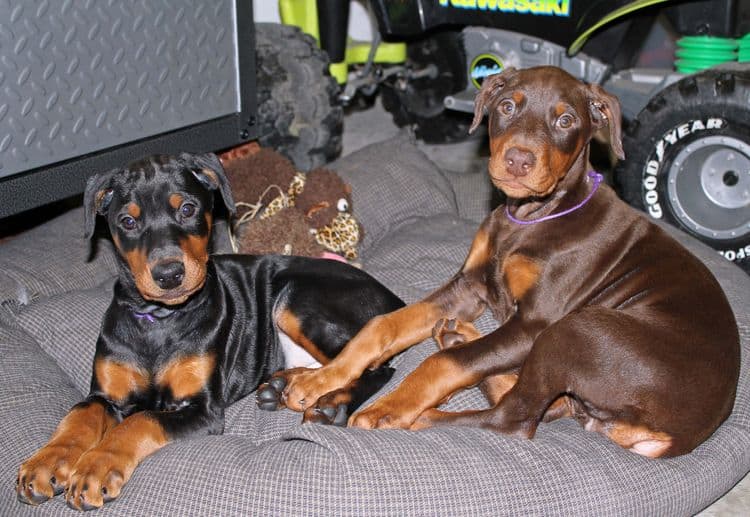 5 days later: Crown off; Ears free to breath & rest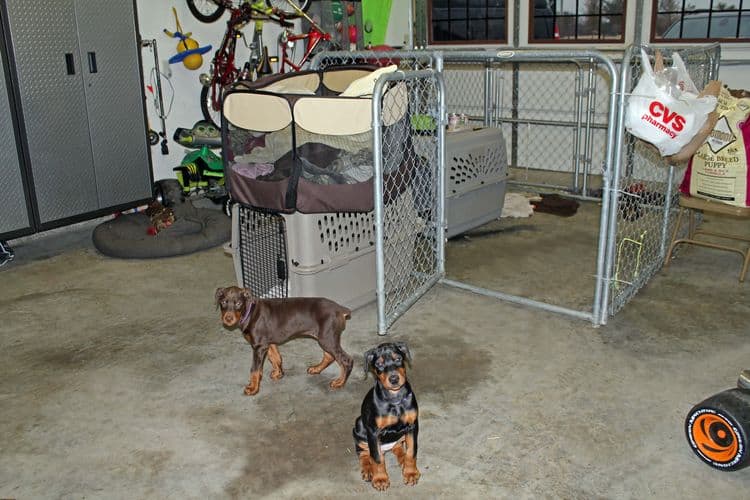 Ear crop set up in garage. Closed in pen when we are gone;
Run of garage when home.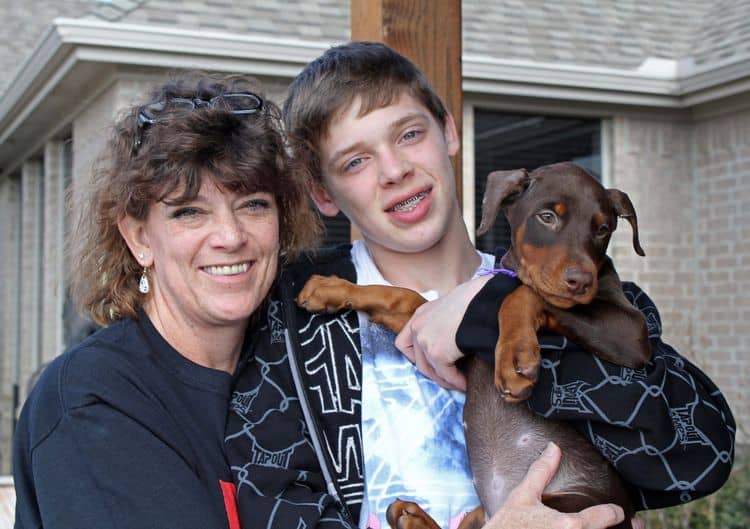 Violet gets to go home :)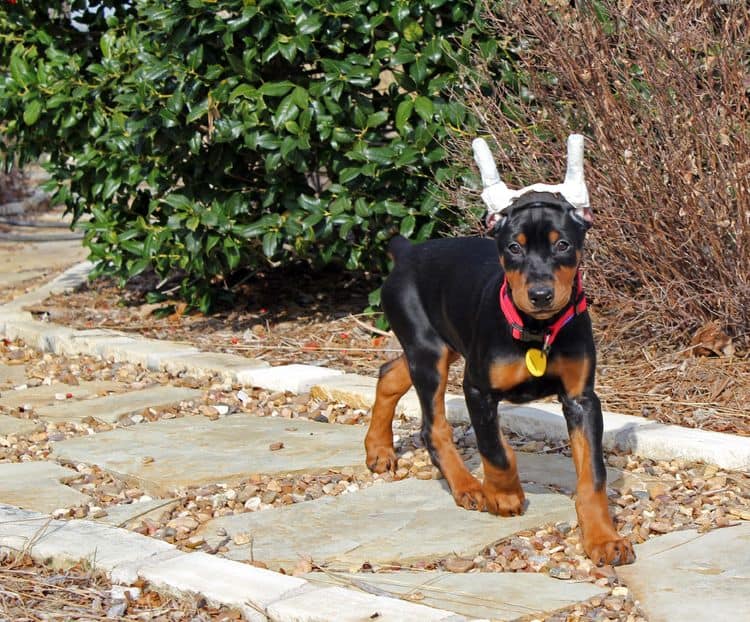 Ariel (now Frankie) is ready to fly home;
First shipped pup for this litter


9 WEEK OLD PICTURES:
With everything going on in week 8, I missed getting pics of Brutus, Jerry, Gucci, & Bolt .. so, here they are at 9 weeks --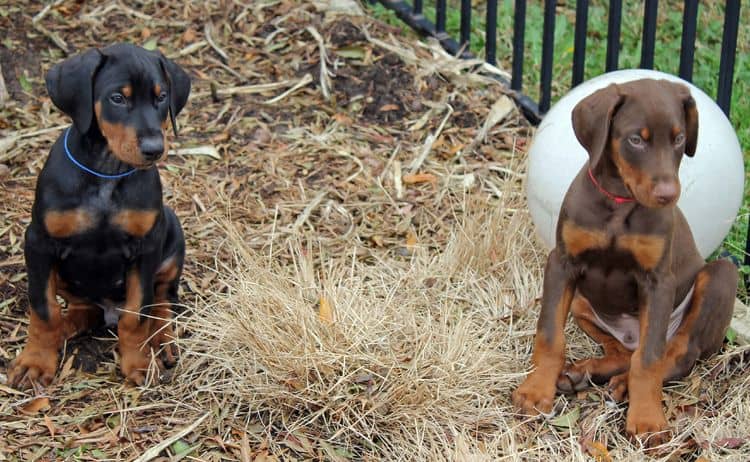 Bruticus and Jerry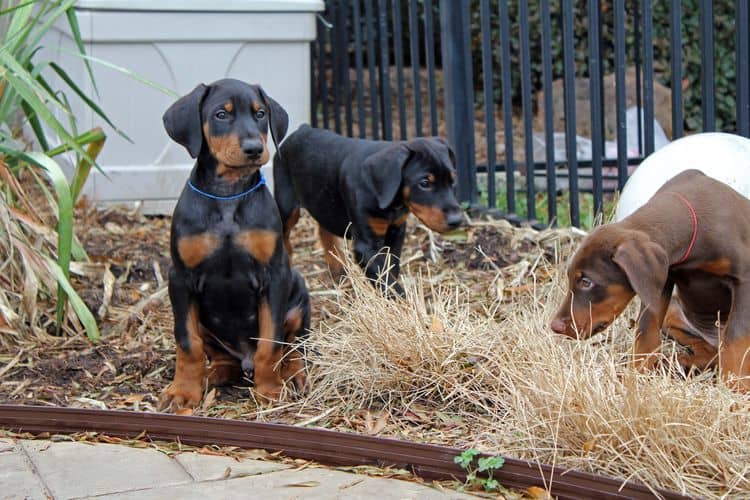 Bruticus, Lightning, and Jerry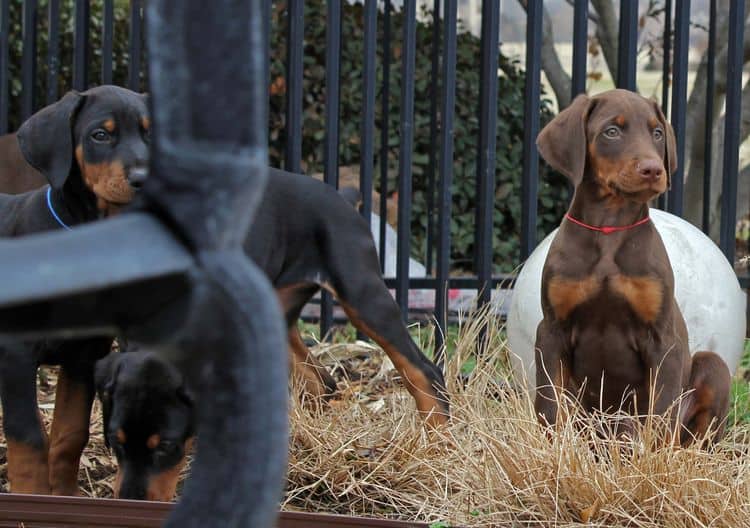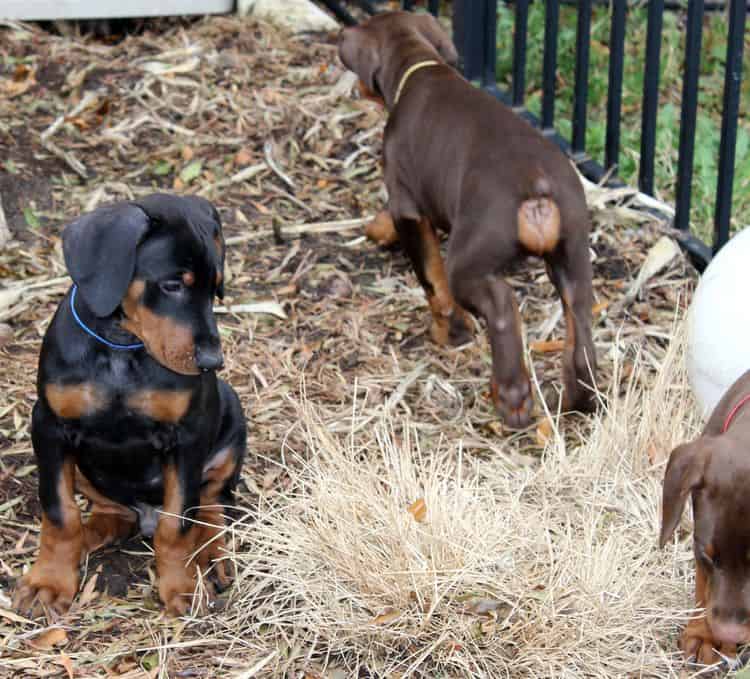 Bruticus and Bolt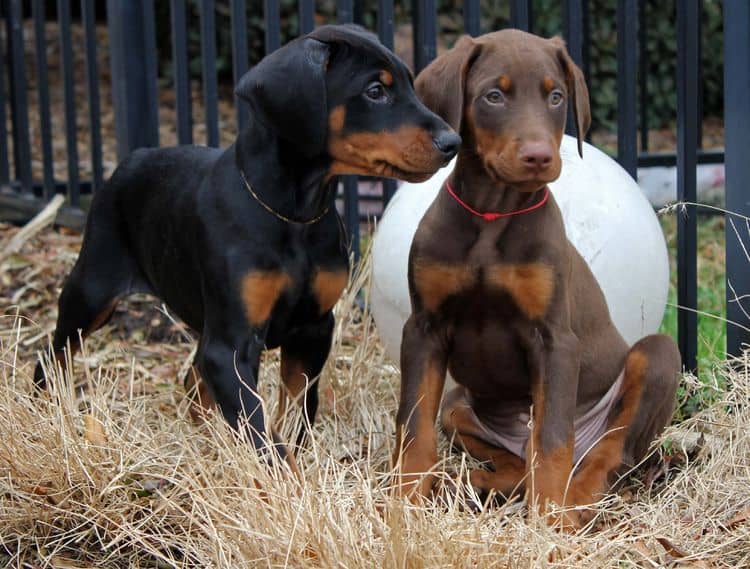 Lightning and Jerry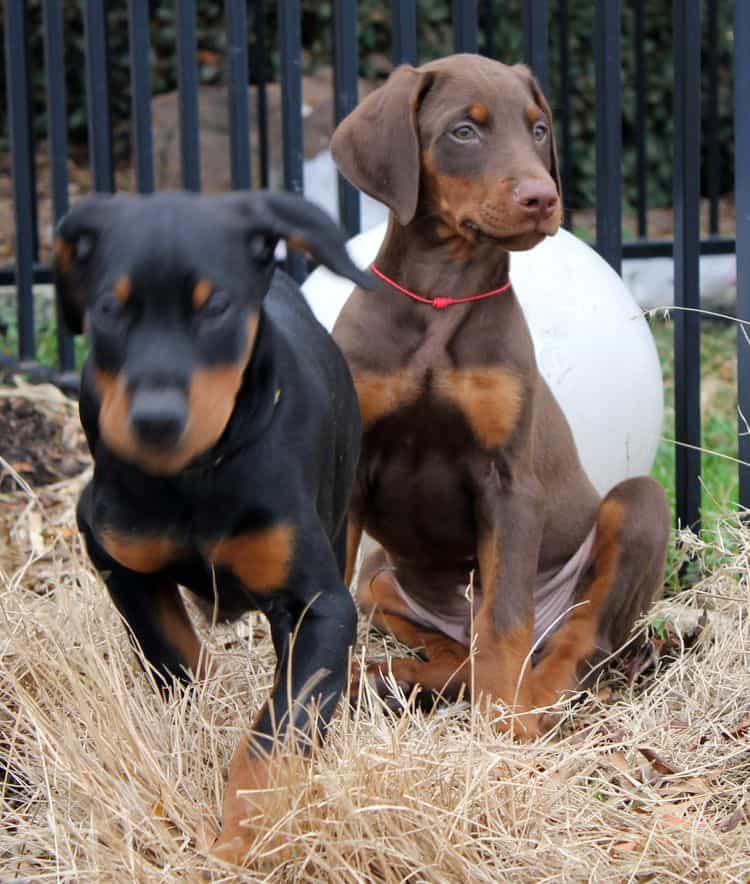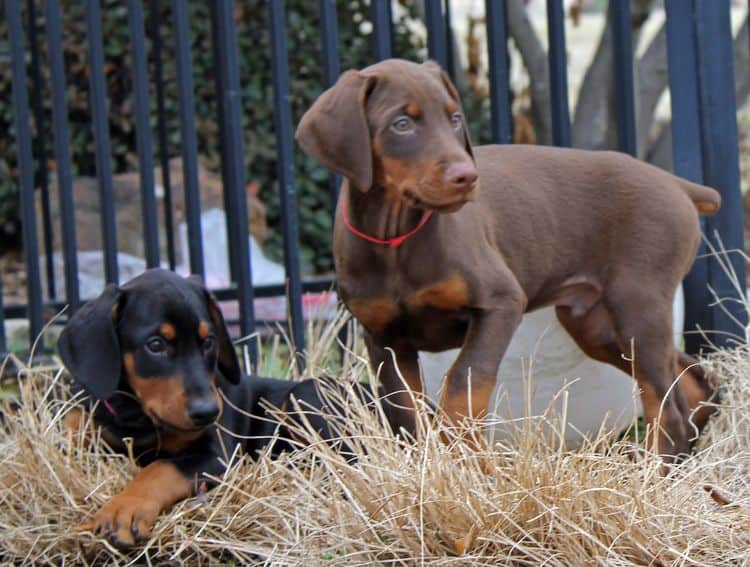 Rosie and Jerry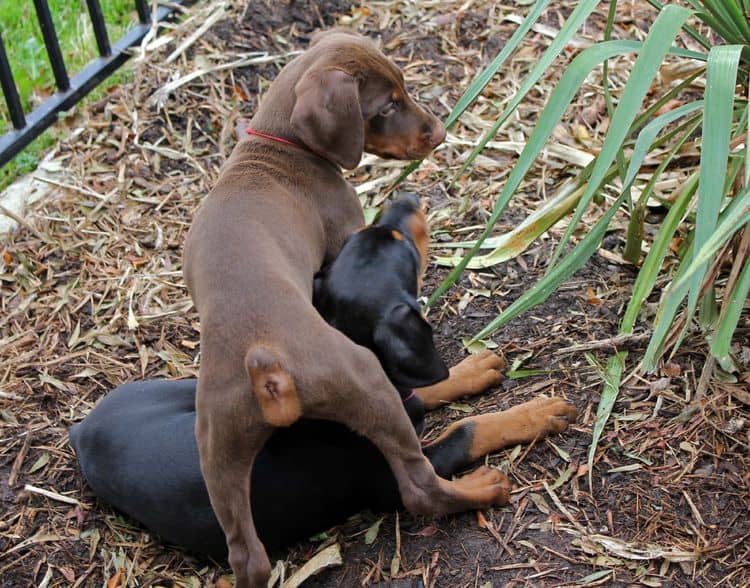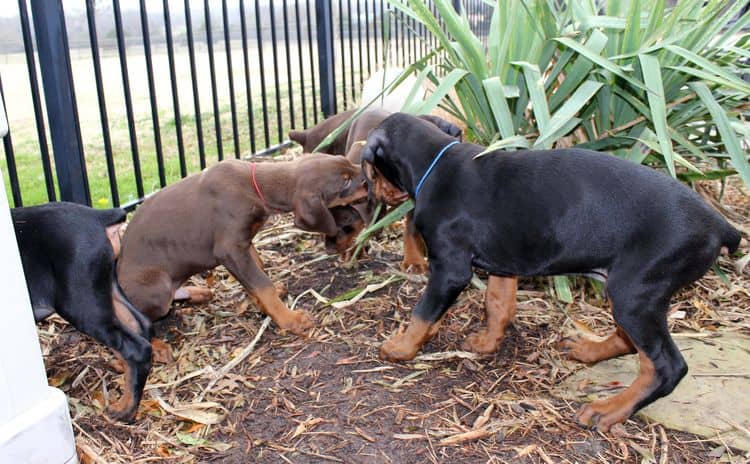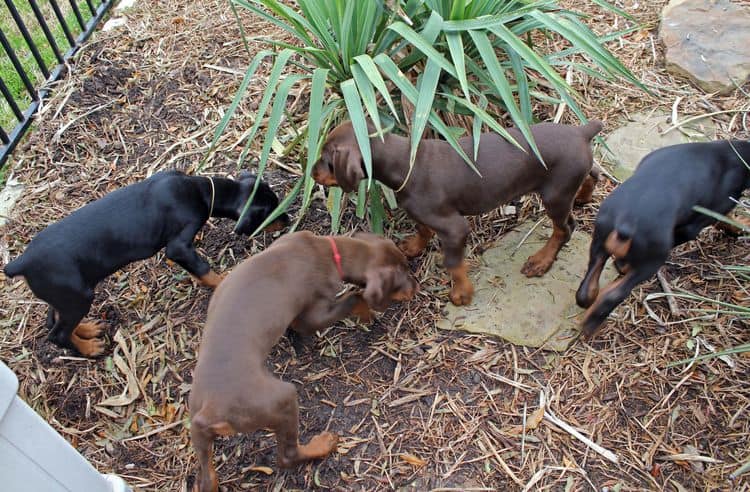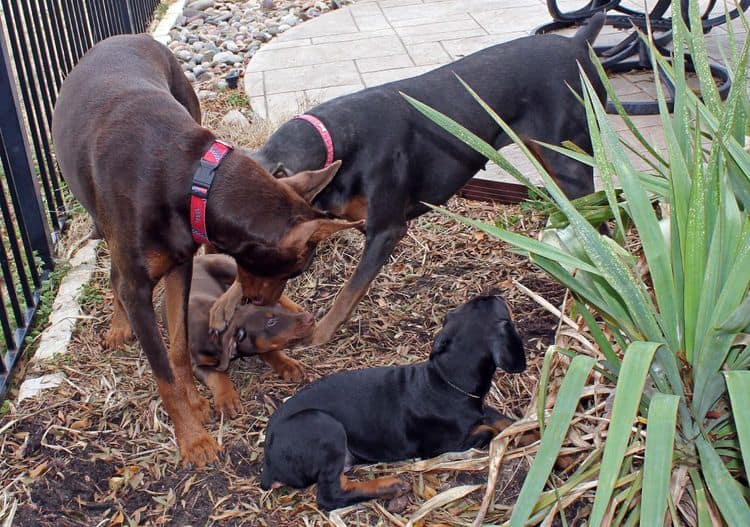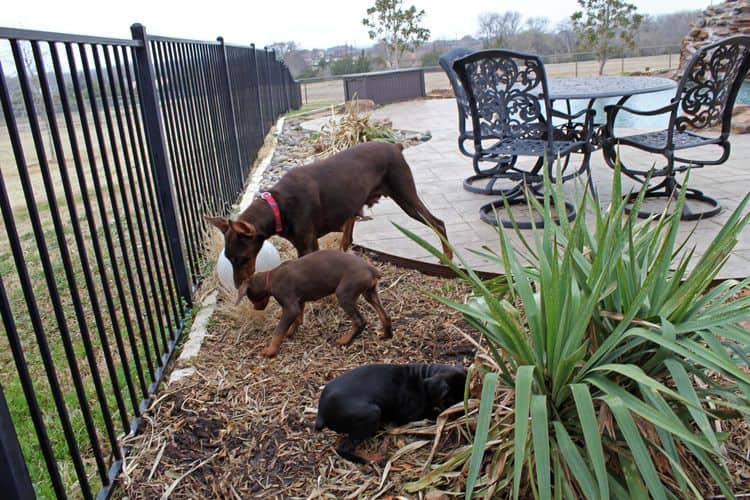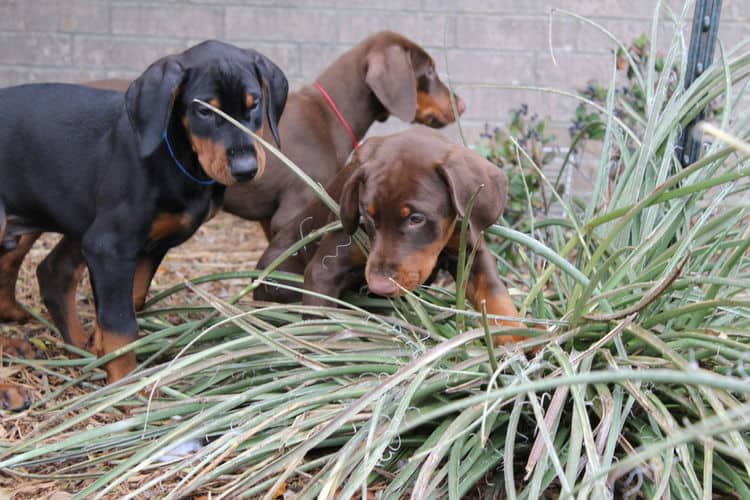 Bruticus, Jerry. and Bolt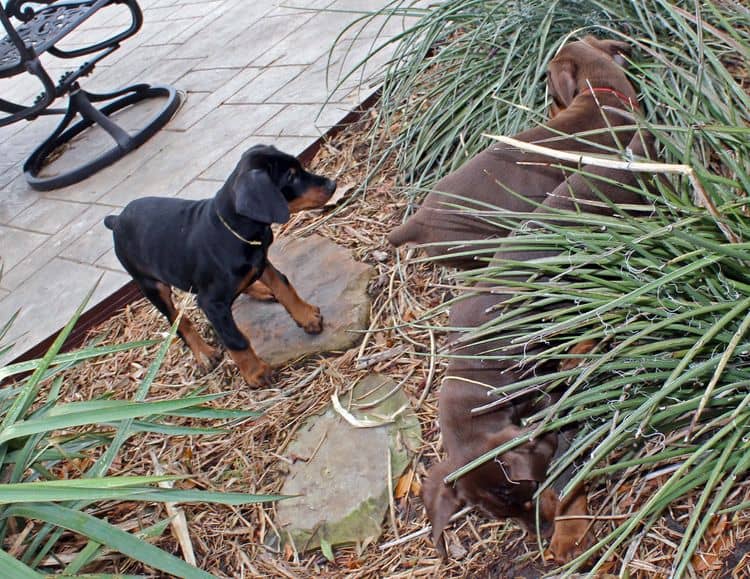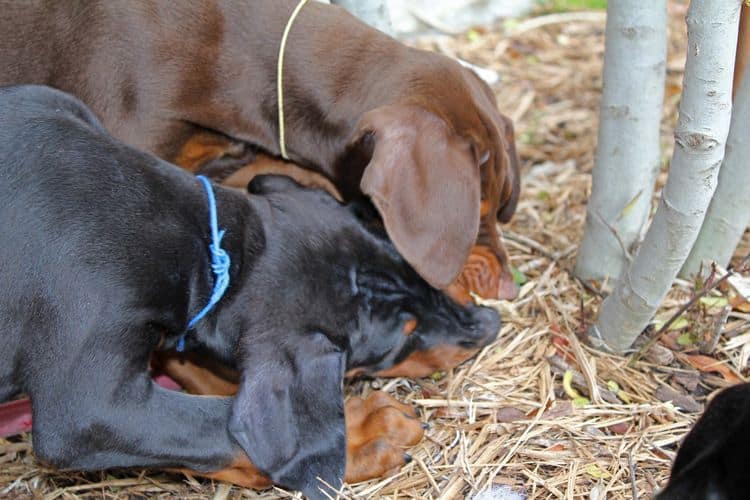 Lightning and Bruticus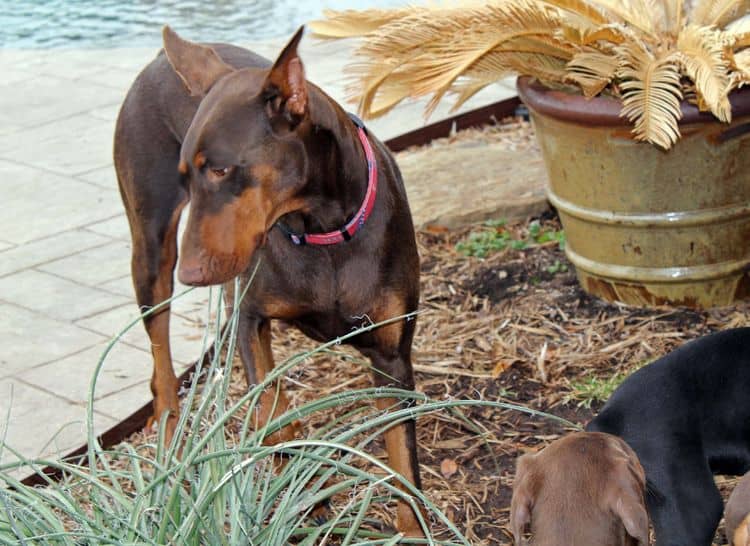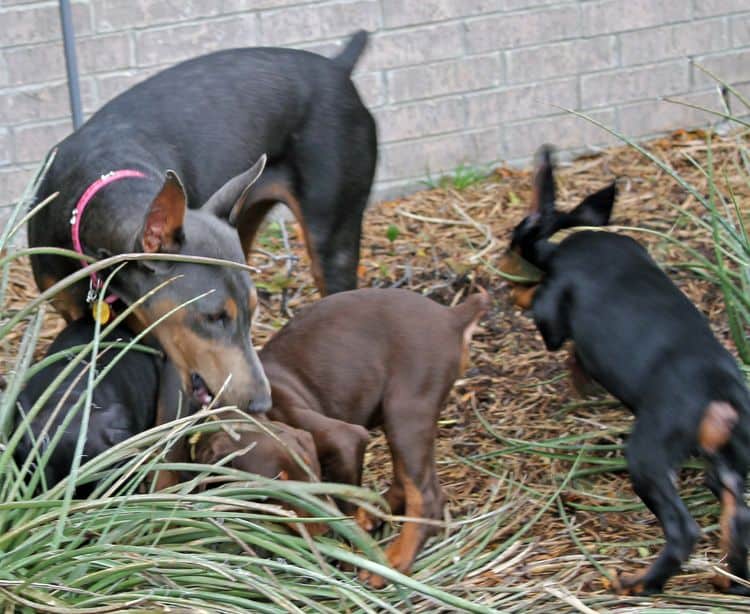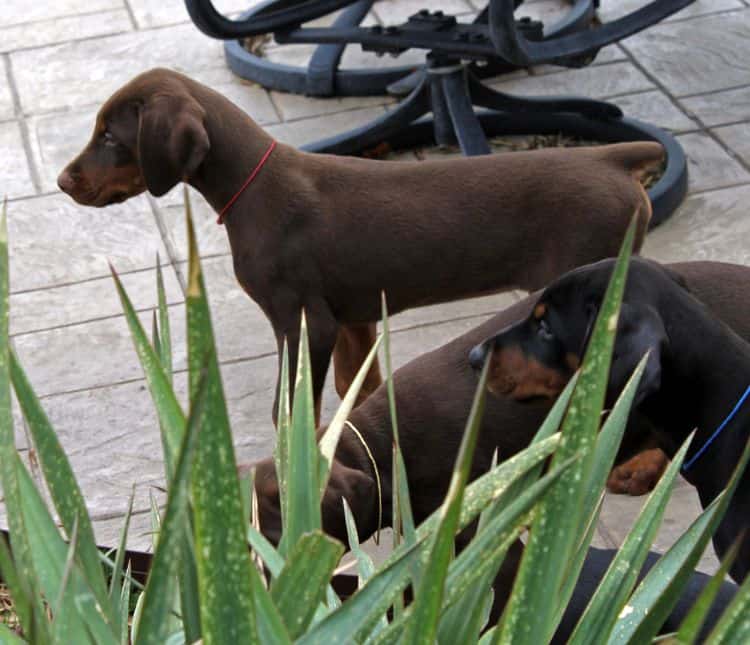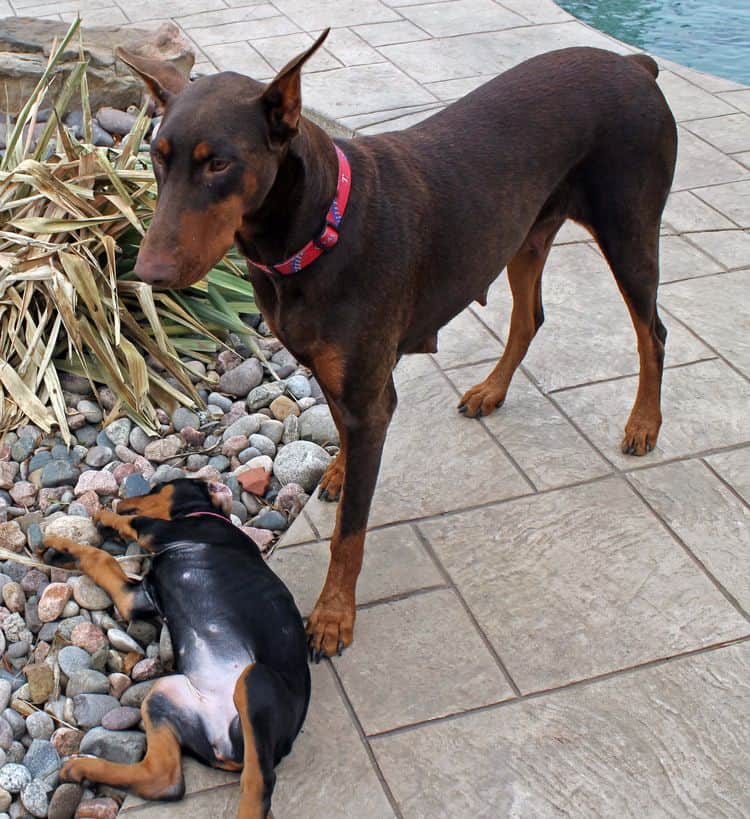 Rosie submitting to mom

February 21, 2011 -- Gucci & Brutus go in for ear crops.
Rosie tagged along for poop check (clear of worms; no coccidia)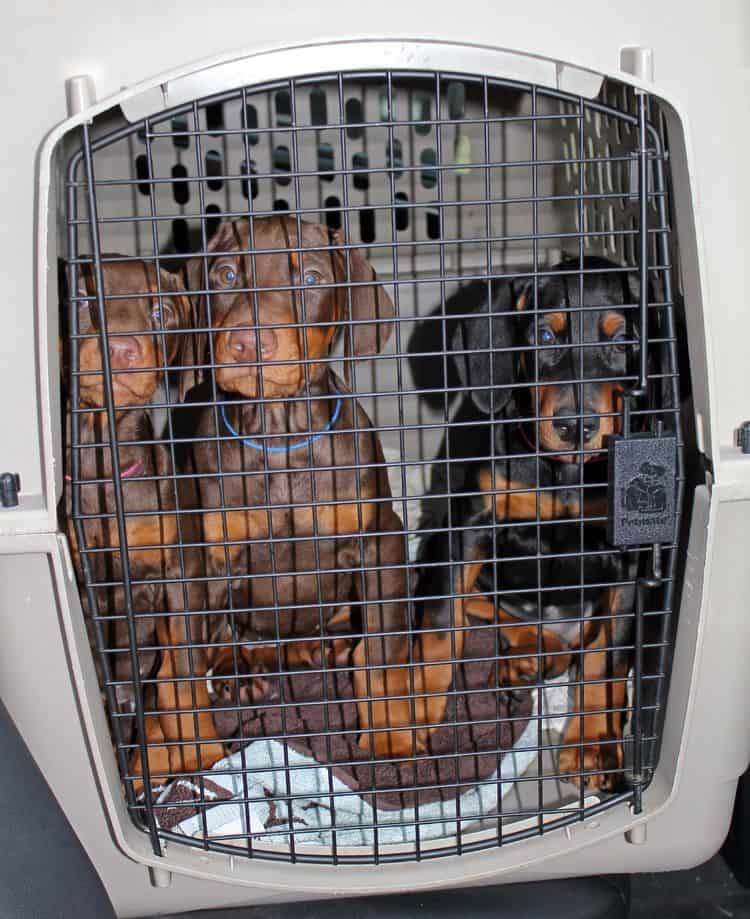 Gucci, Brutus, and Rosie

The following pictures are of Gucci and Brutus who are now set
up in the garage to keep uncropped pups from messing with their ears.