Violet Tay Watson - [Retired]

Links to Violet's puppies:

1st Litter
2nd Litter
3rd Litter
4th Litter

Violet

Color: Red and Rust, Brown eyes

AKC registered

Date of birth:
December 20, 2010

Weight: 75 lb

* Excellent markings, almond-shaped eyes

* Great temperament, loves her owners, gets along with smaller animals

* No white Doberman's in bloodline.

Number of litters: 4


Violet as a puppy: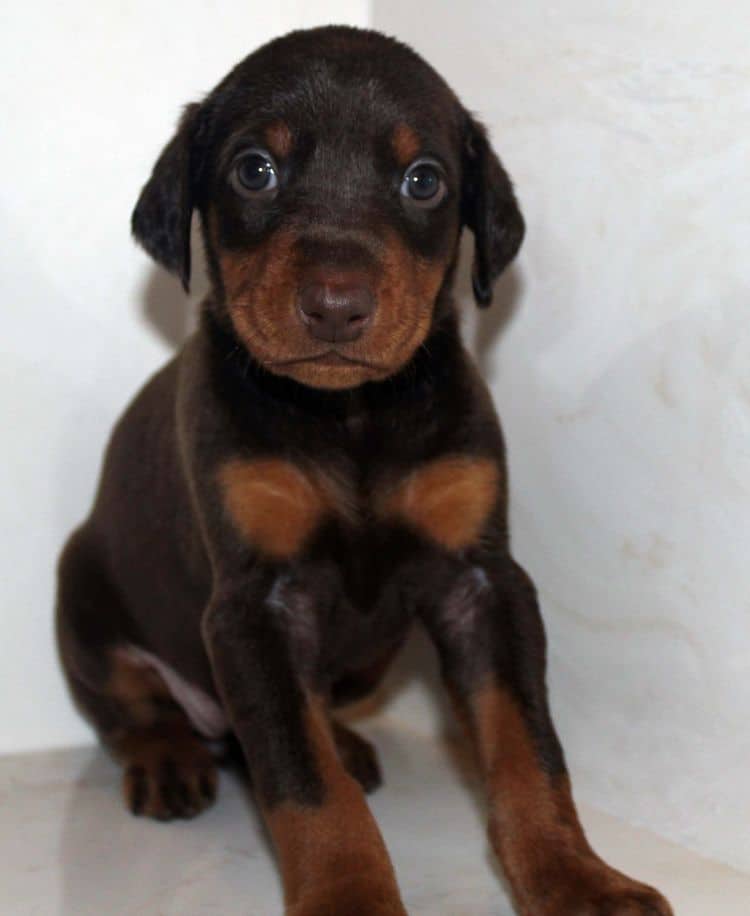 4 weeks old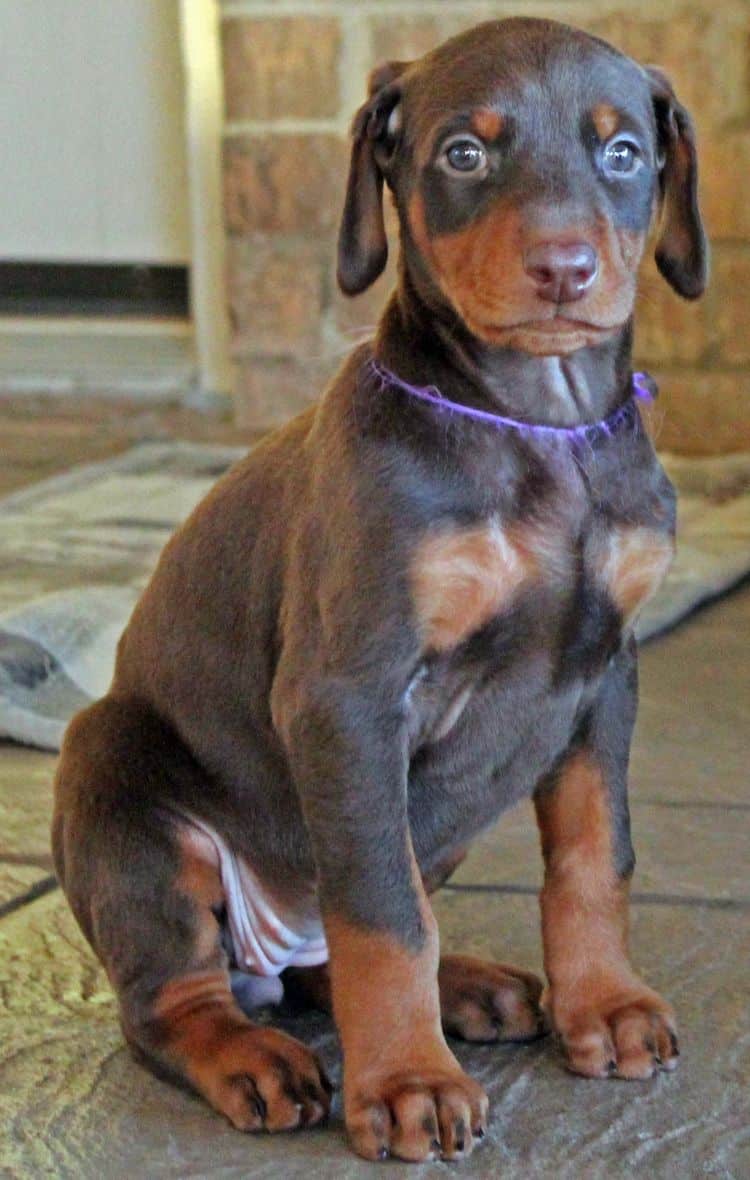 5 weeks old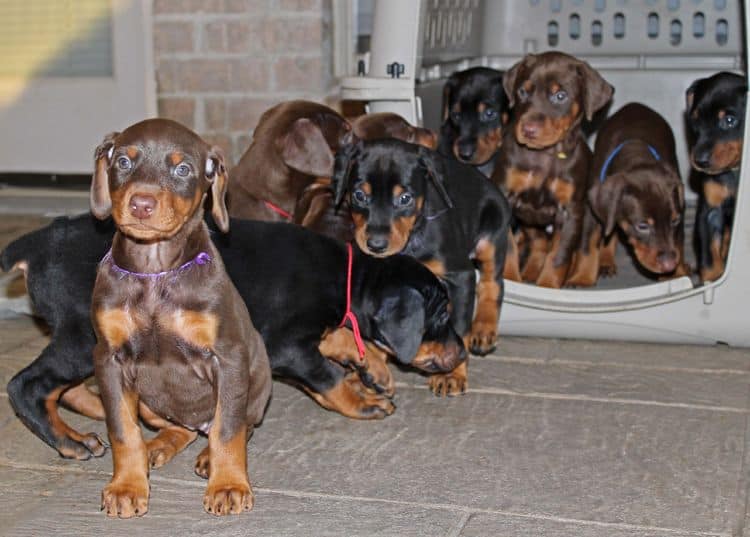 [Violet is sitting front, left]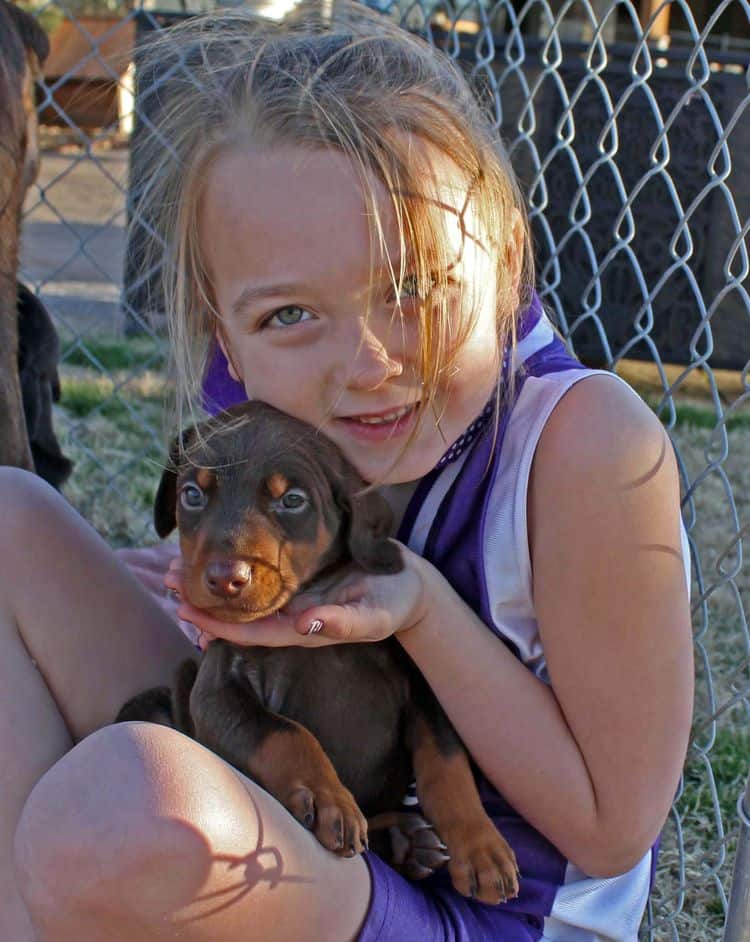 Violet was our daughter's favorite
[Sable's litter]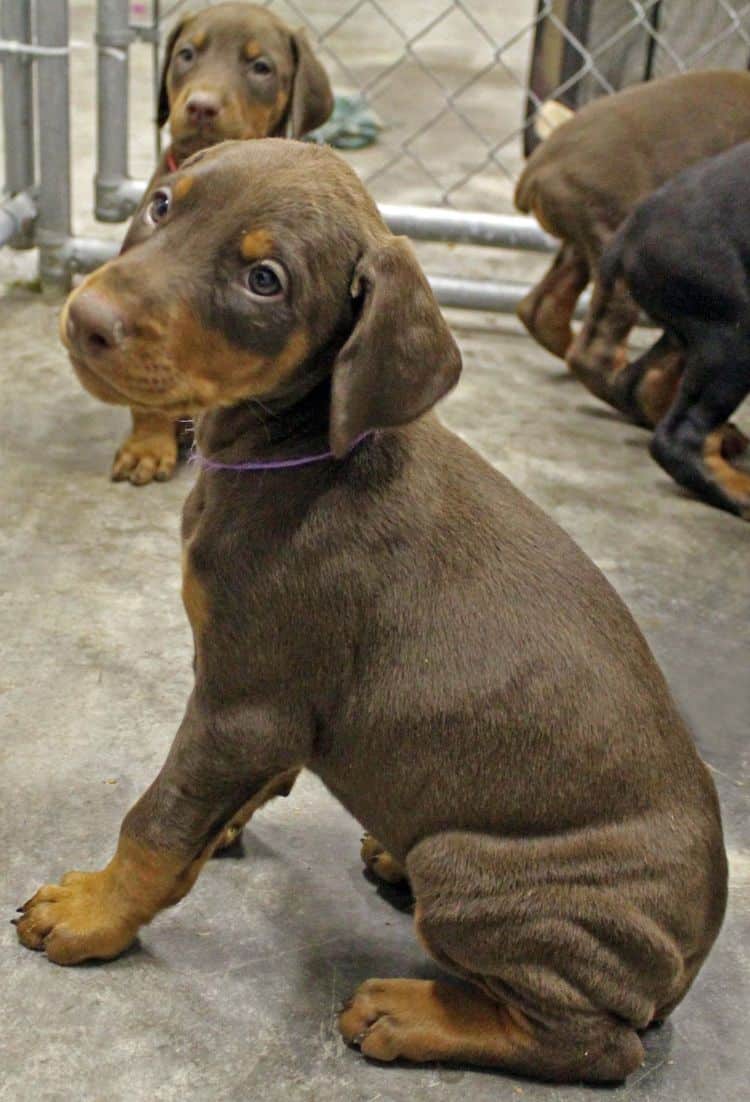 6 weeks old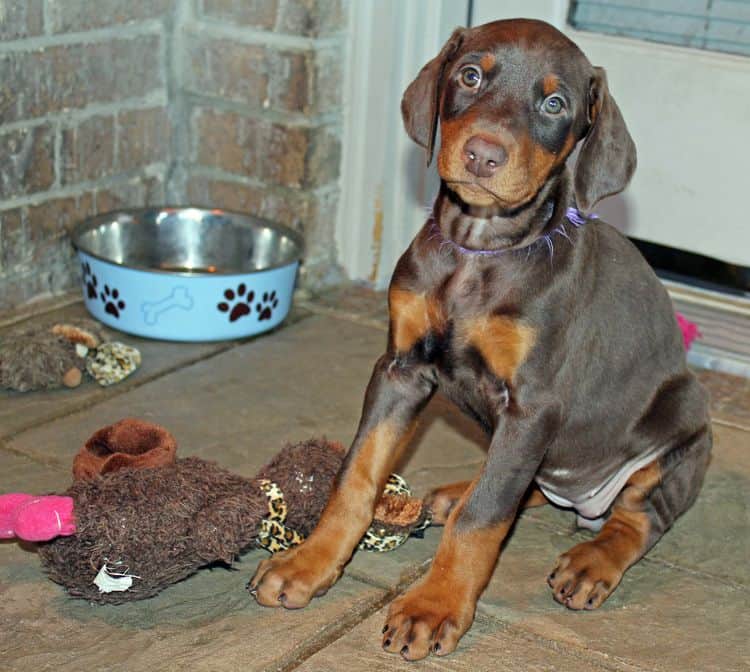 7 weeks old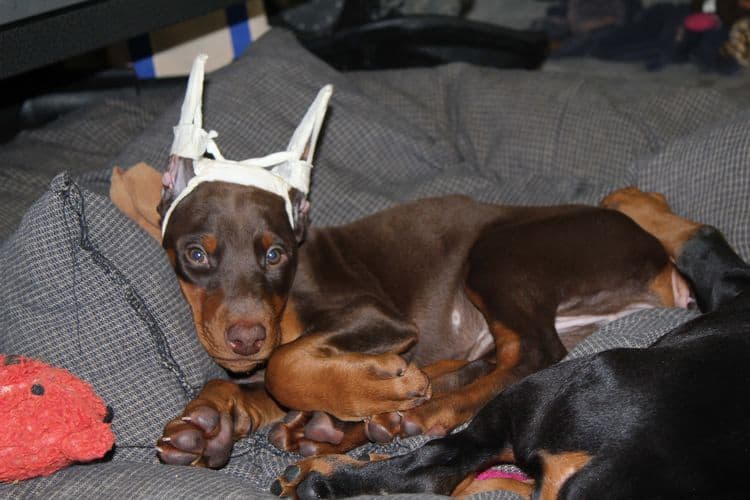 8 weeks old -- ears cropped & racked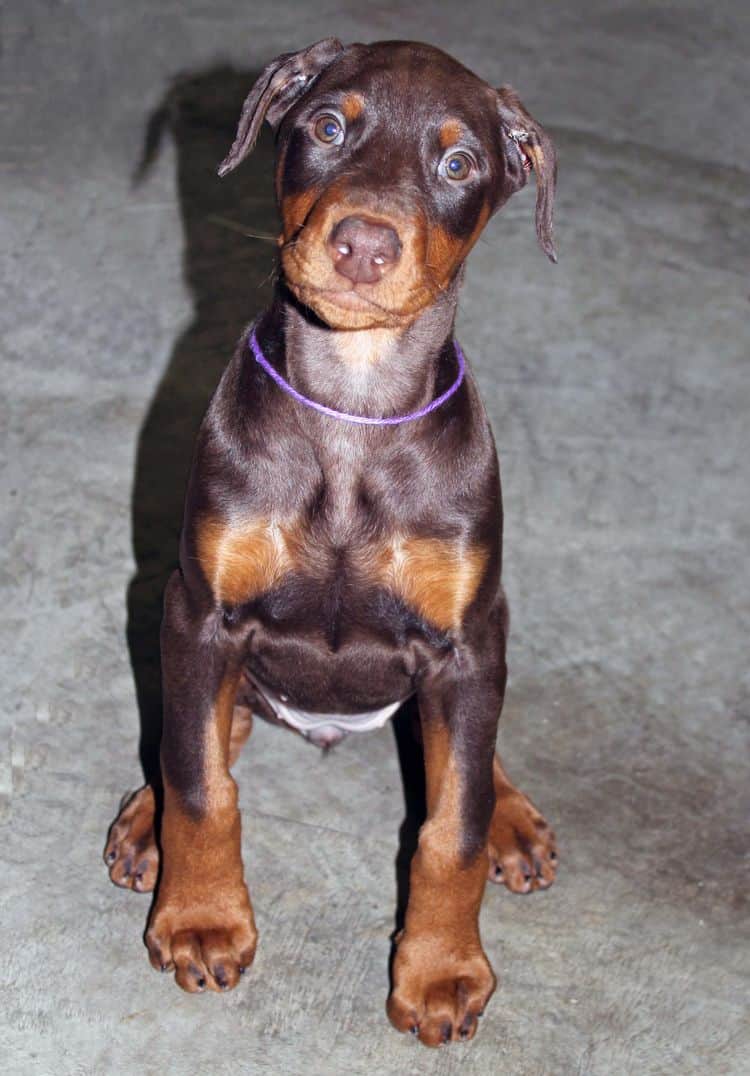 9 weeks old -- ears unracked for a day to rest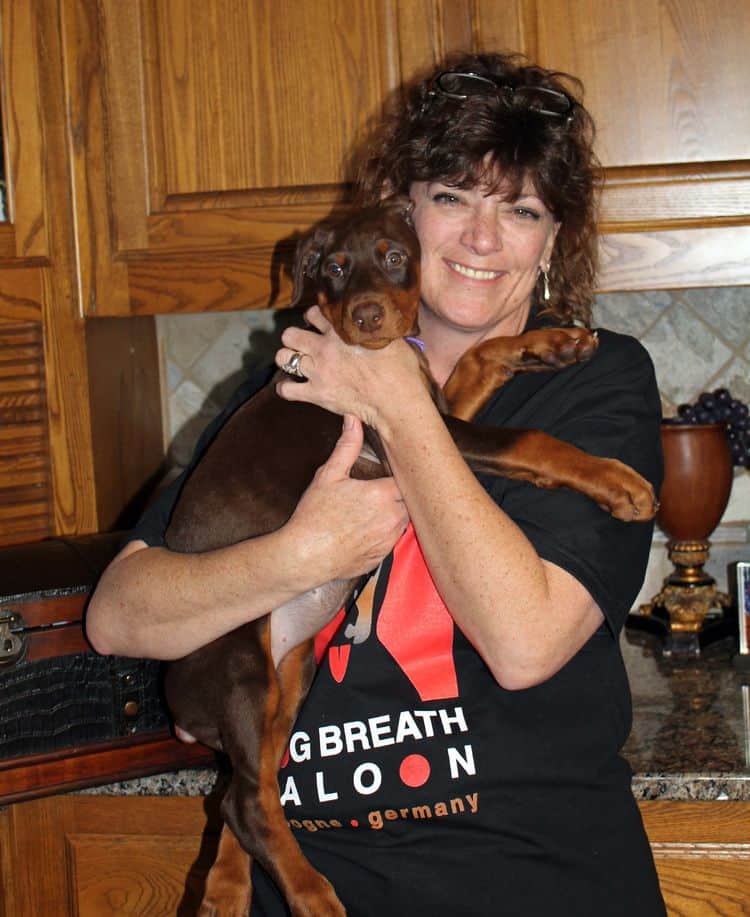 In new owners's loving arms [Watsons]

Click Here to view Violet's puppy page

Violet with Doc when he was a pup (Doc later sired 1st litter):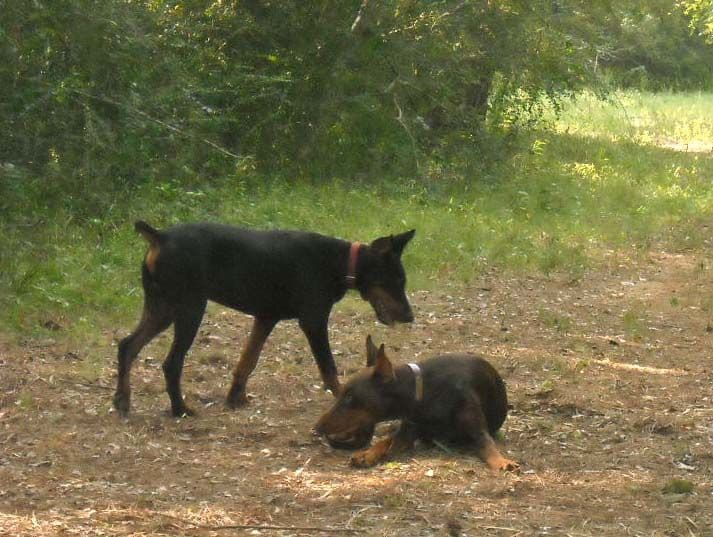 June 2012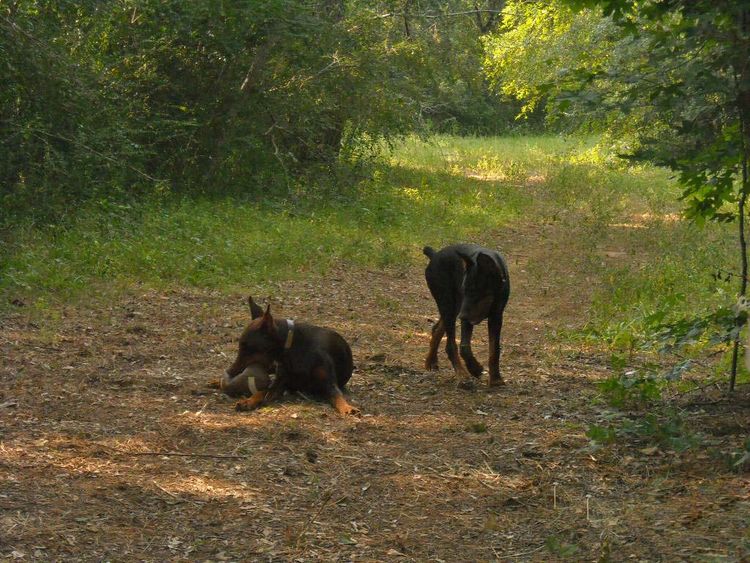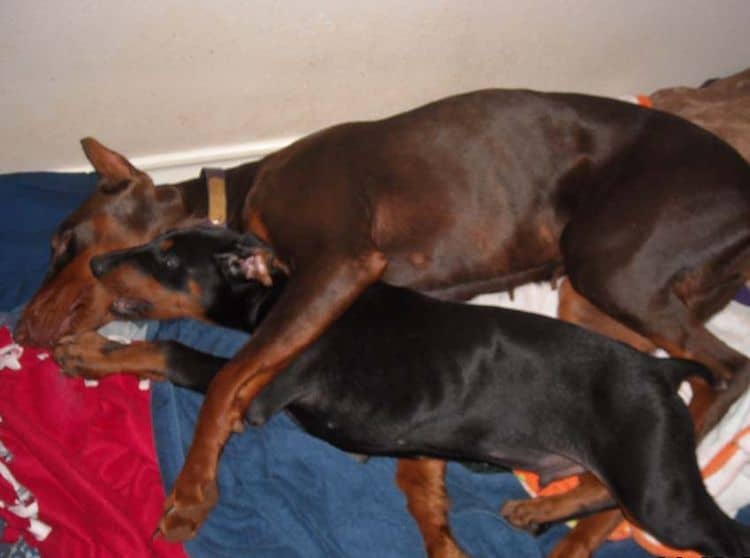 April 2012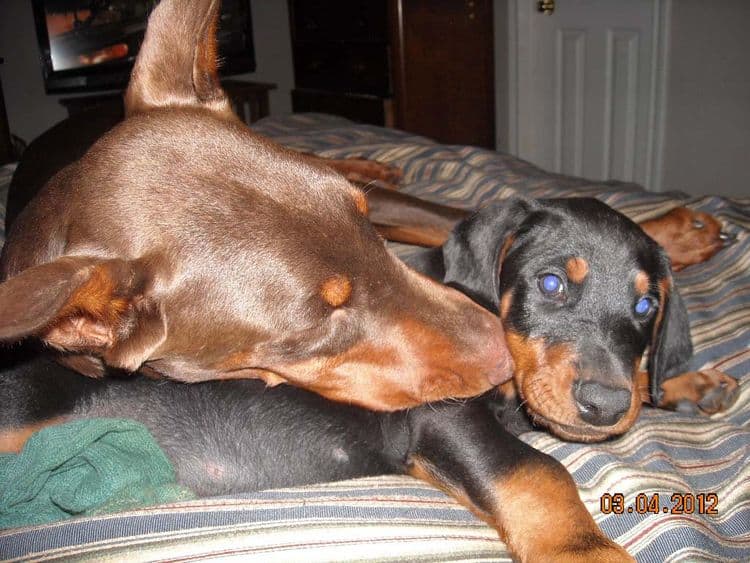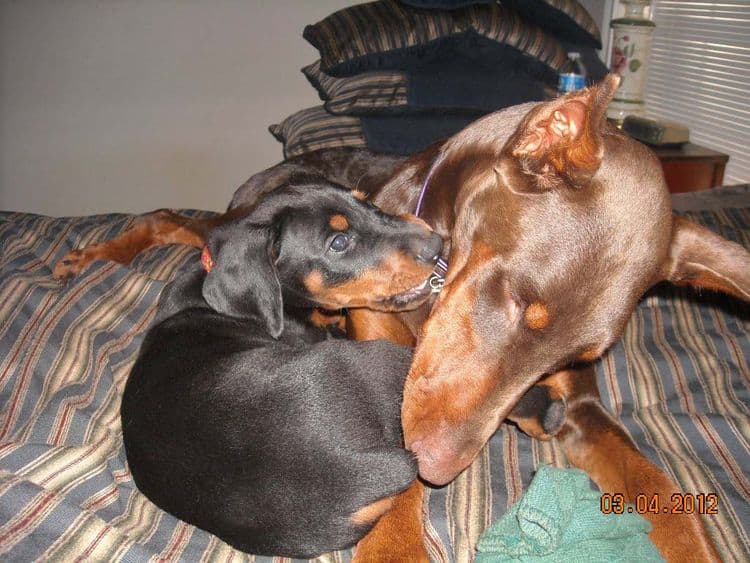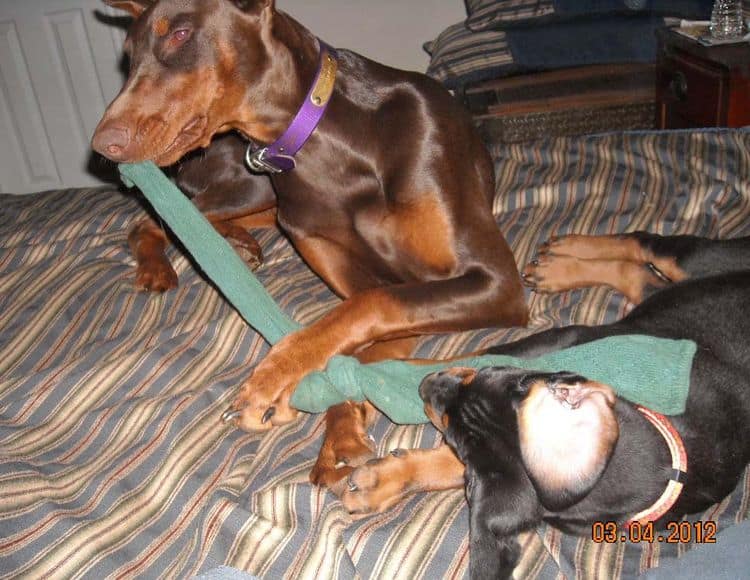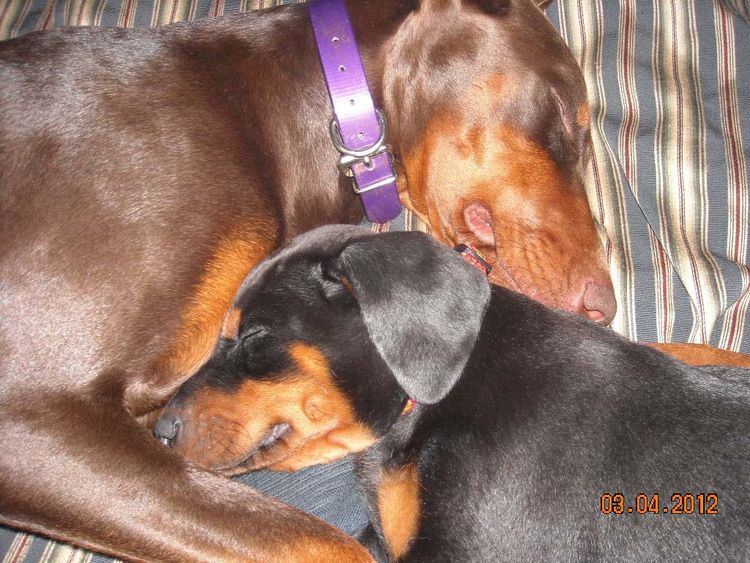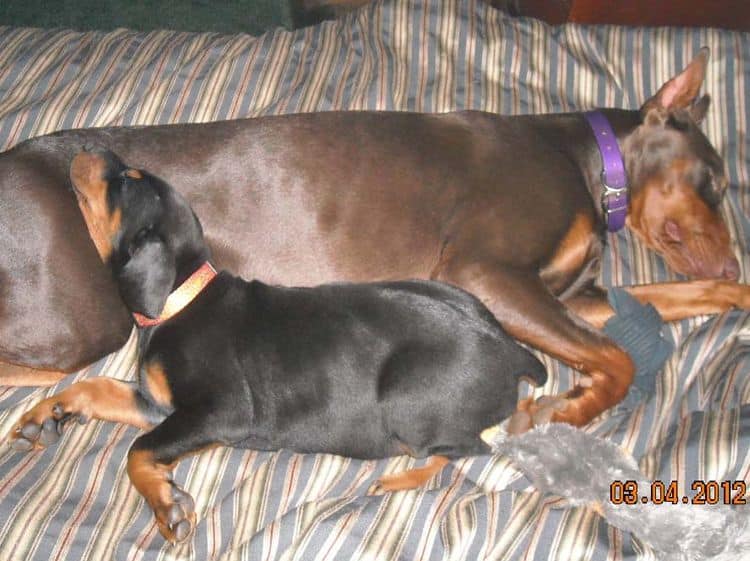 All Content Copyright © 2000-present GarrettsDobermans.com.
All rights reserved.