Sable's 2nd Litter's 4th Week




The pups have entered a very playful stage. Lots of fun watching them romp and roll! They are more stable on their feet. Still sleeping quite a bit.

On June 8th, we moved the pups to the back patio. This is always an unwelcome change meaning the pups are not happy. Luckily, after about 2 days, they adjusted and learned to love the room to roam and run.

On June 9th, we introduced the pups to real food for the first time. They took to it immediately eating until their bellies literally could not hold anymore. Kind of humorous and pitiful at the same time. They ate so much, several moaned and groaned post-meal!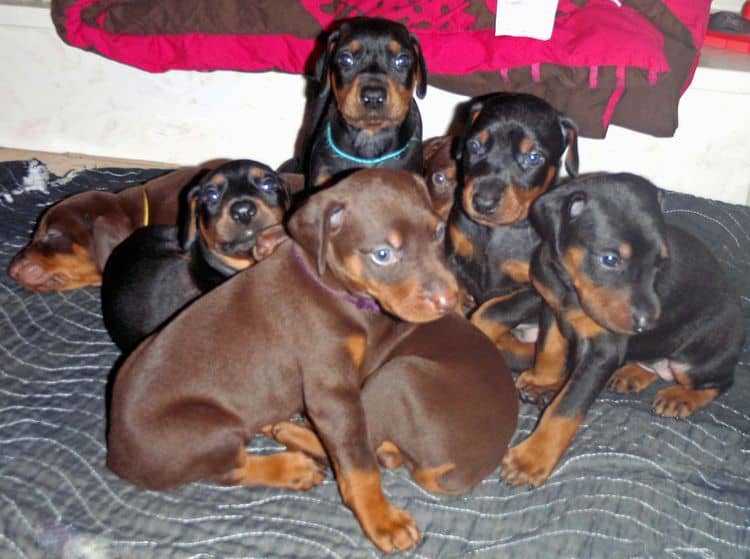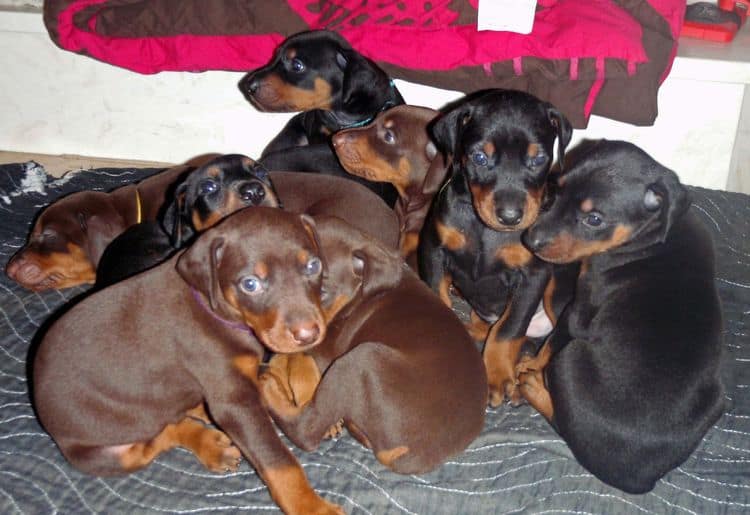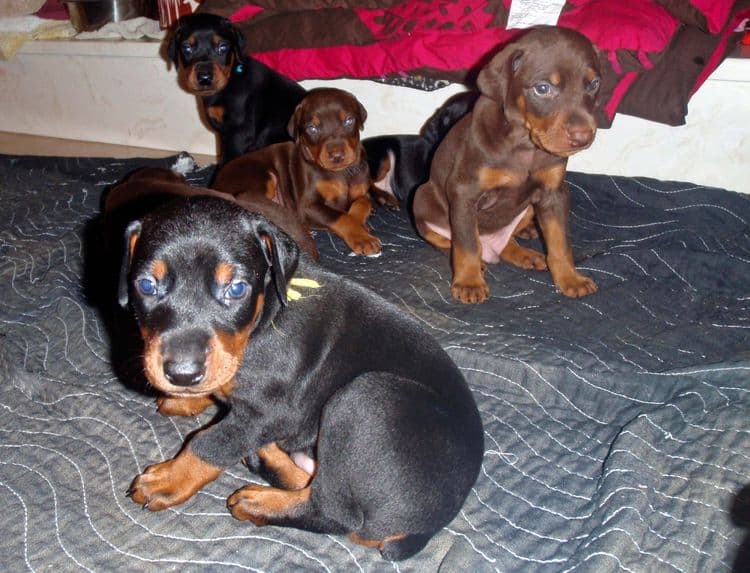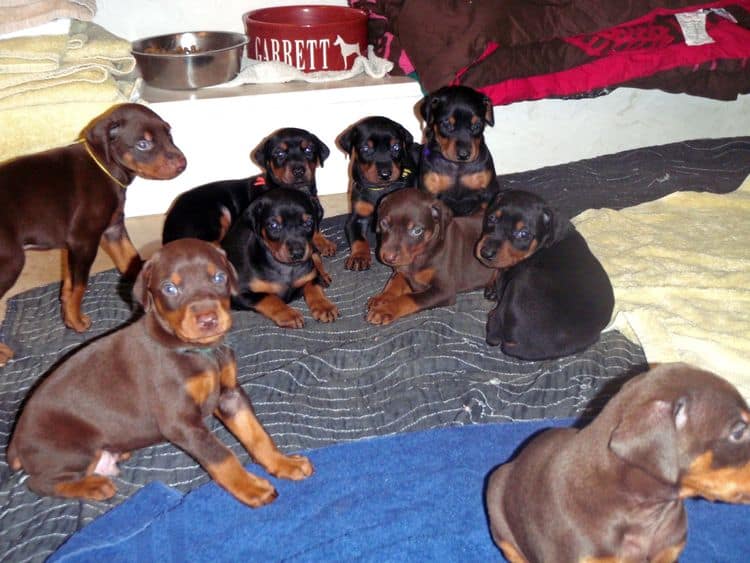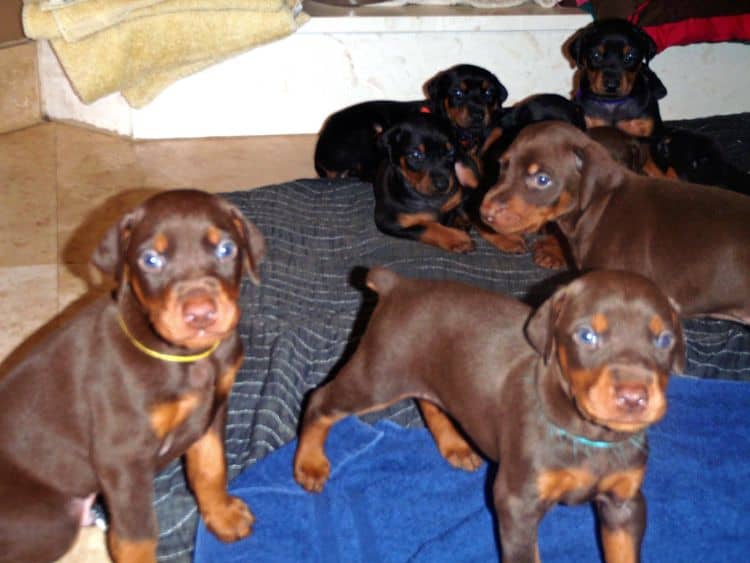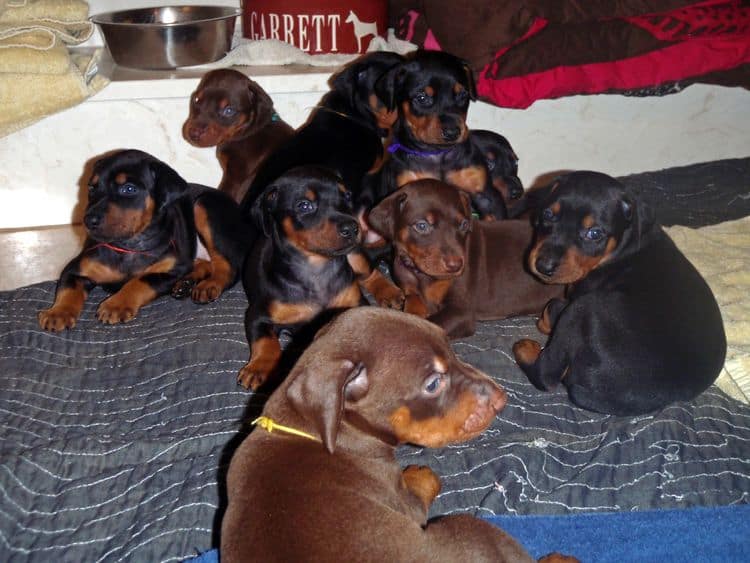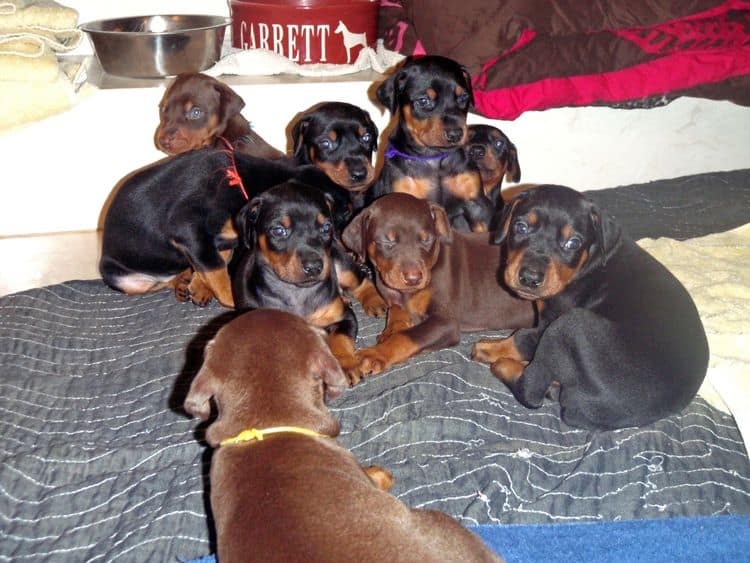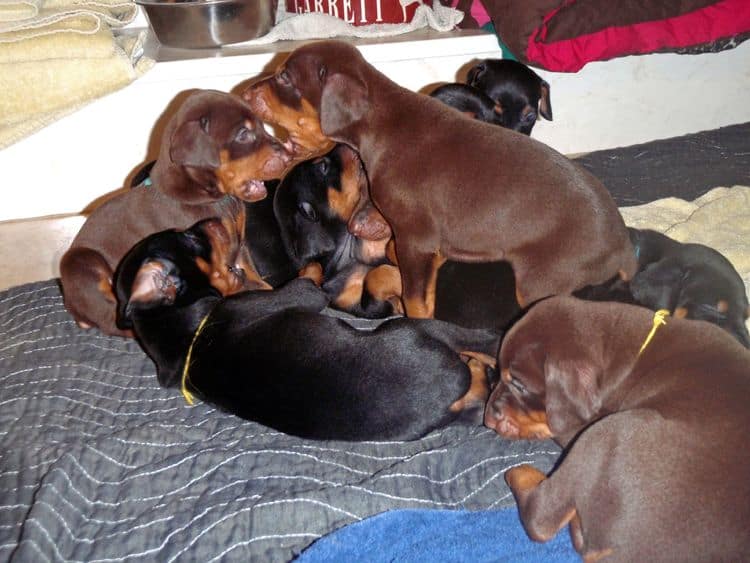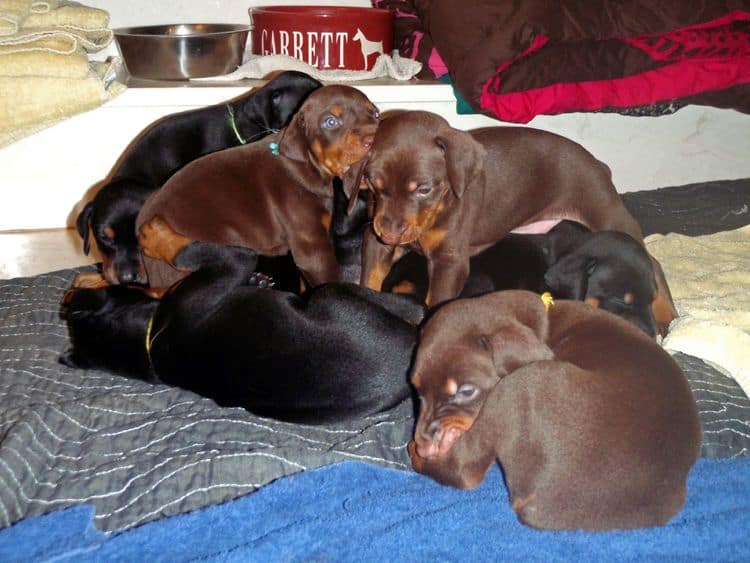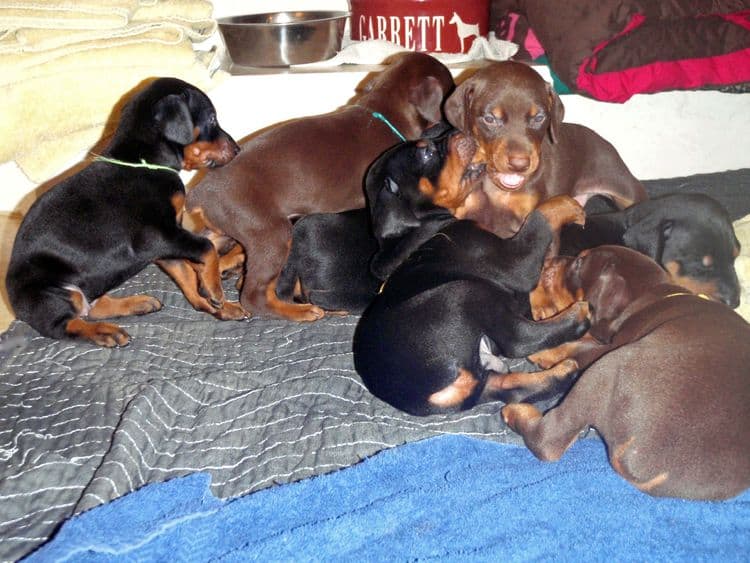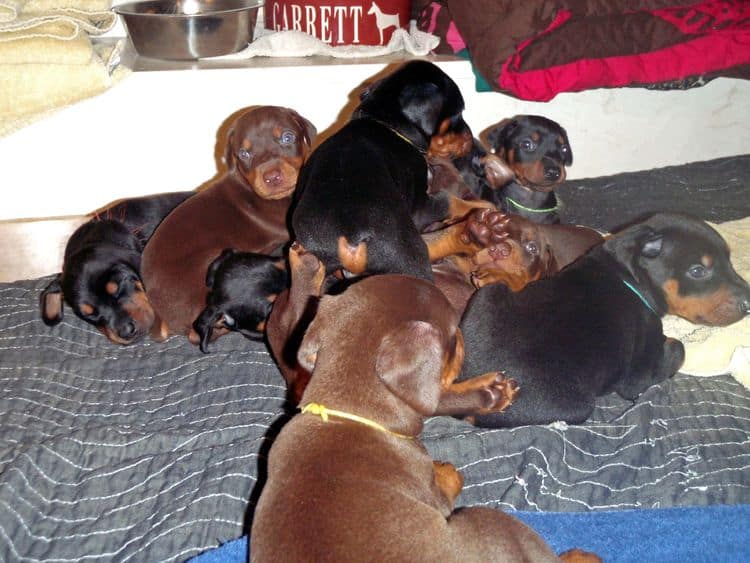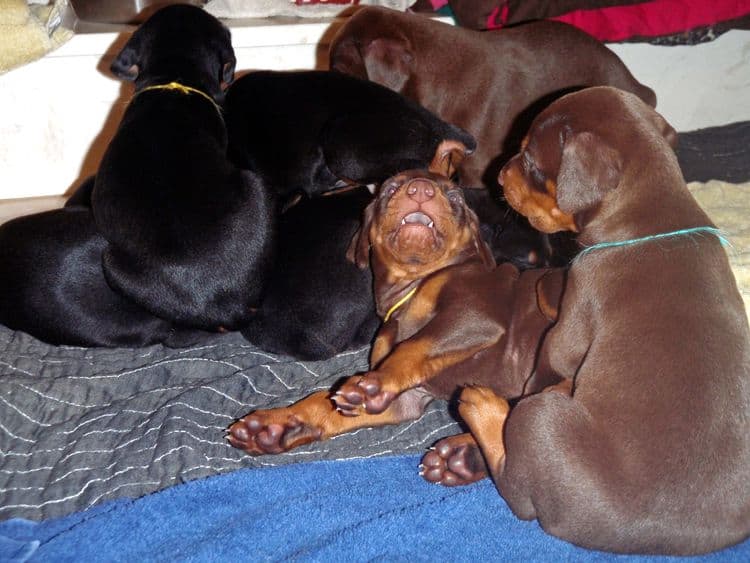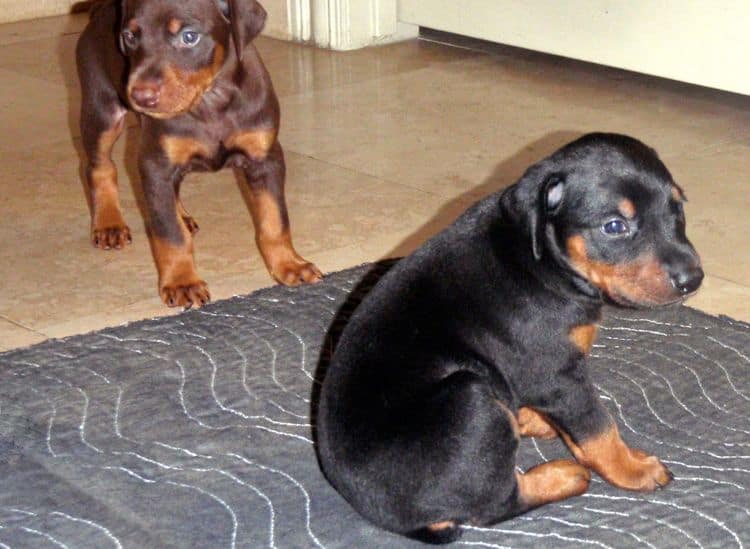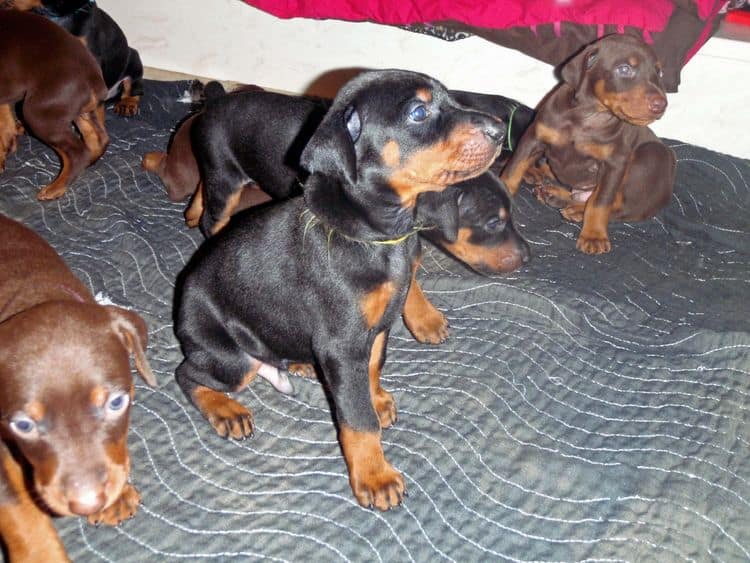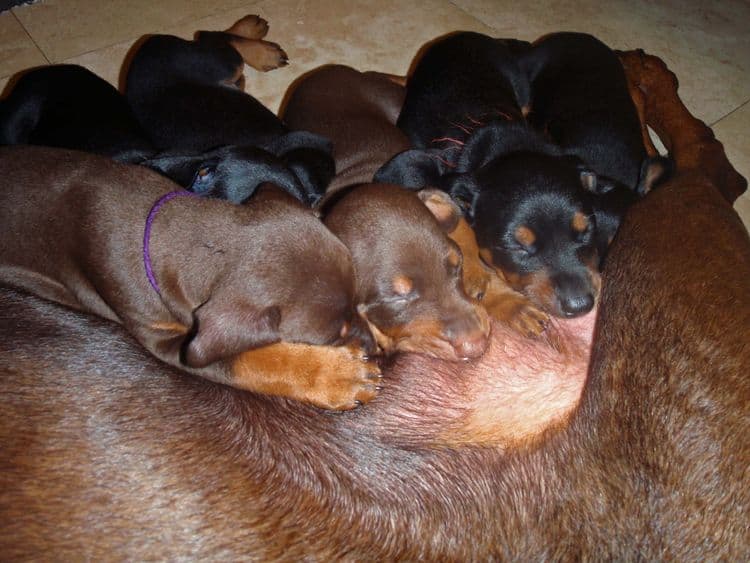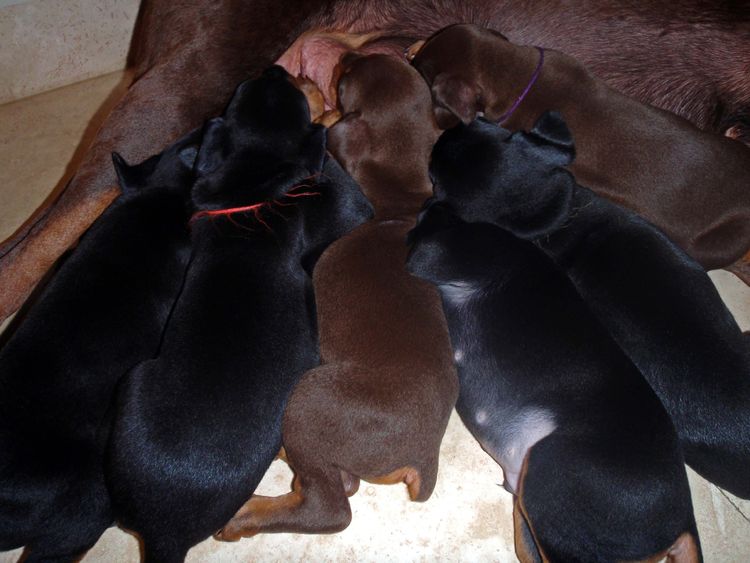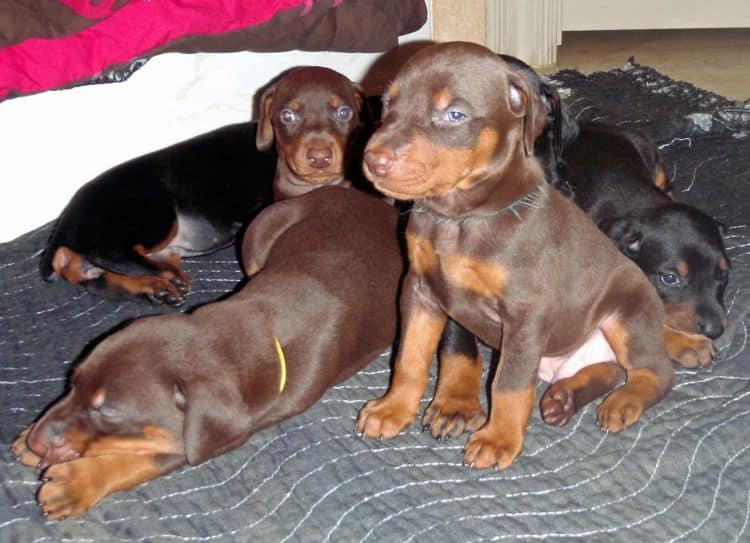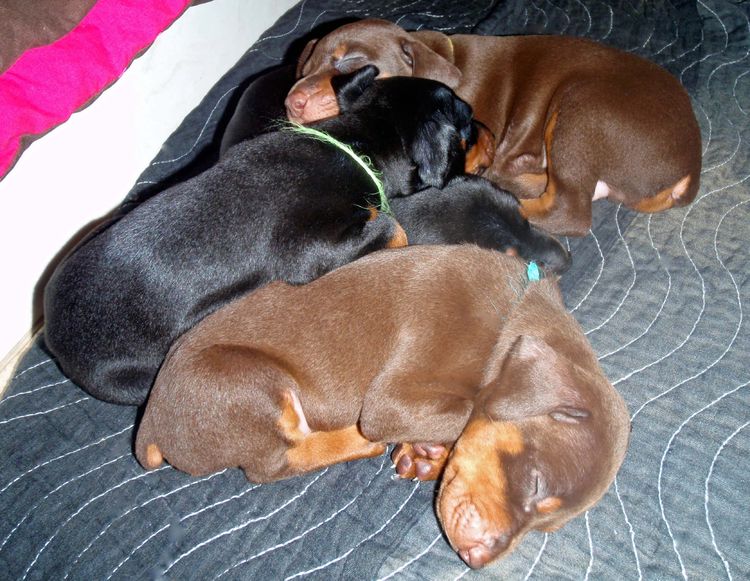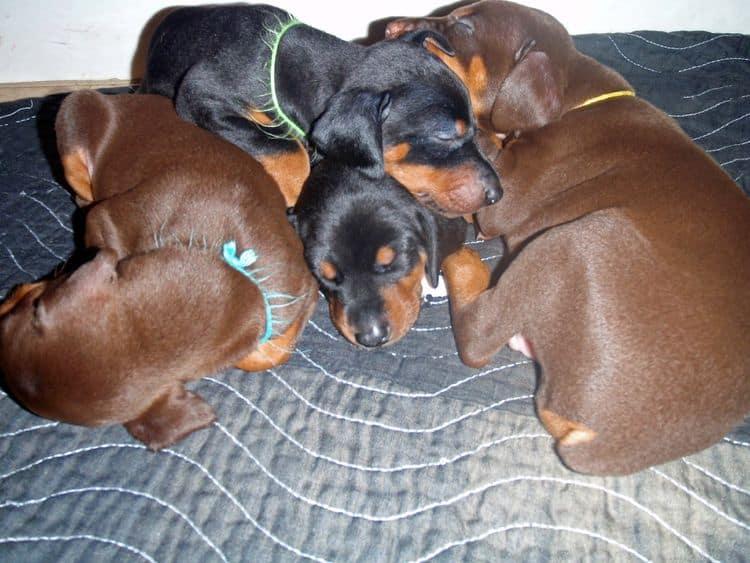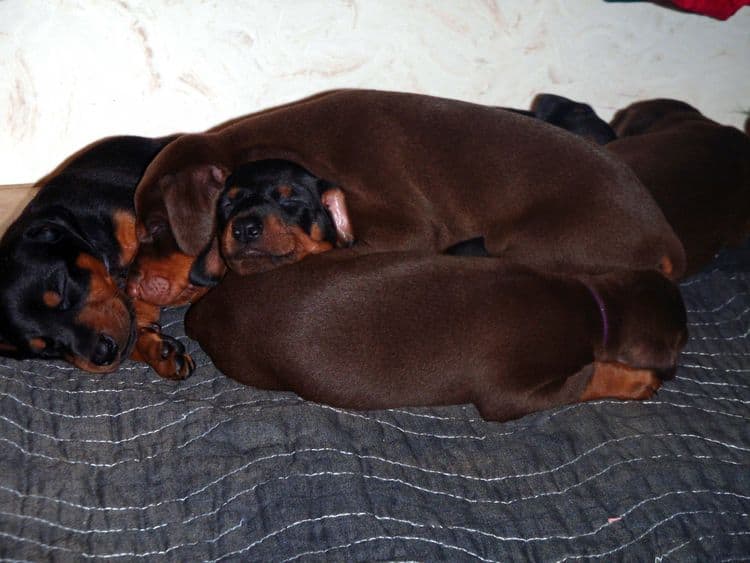 Enjoy watching pups play via video link below:

Click Here to go to YouTube link -- Playing at 4 Weeks Old

-- June 8, 2012 --
Moved the pups outside. They weren't real happy!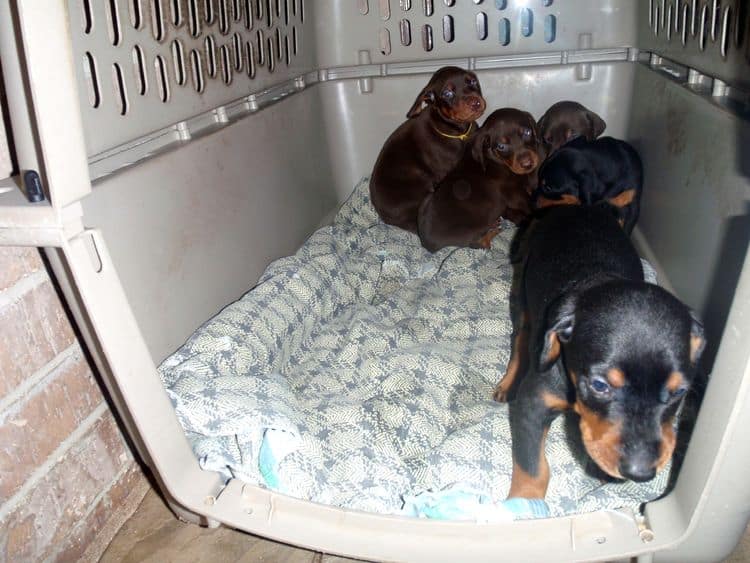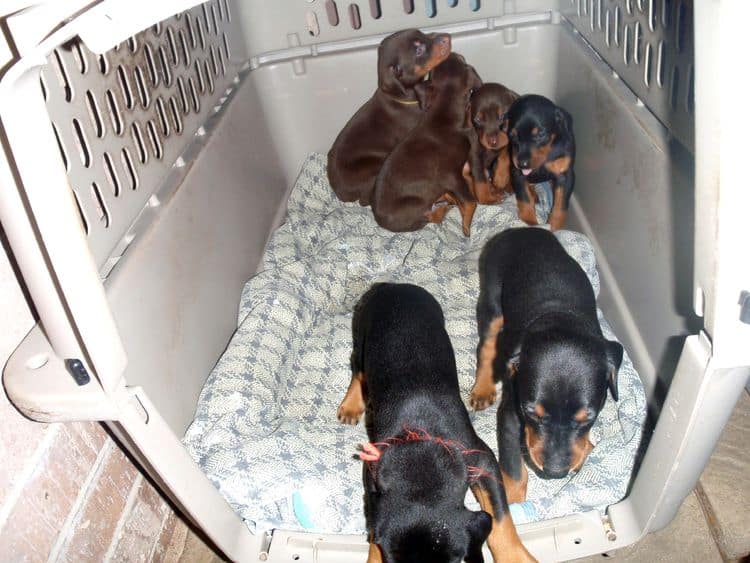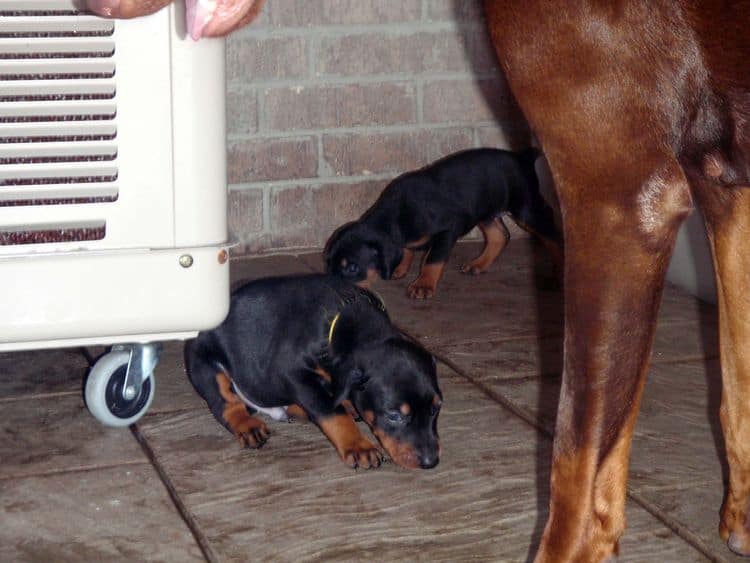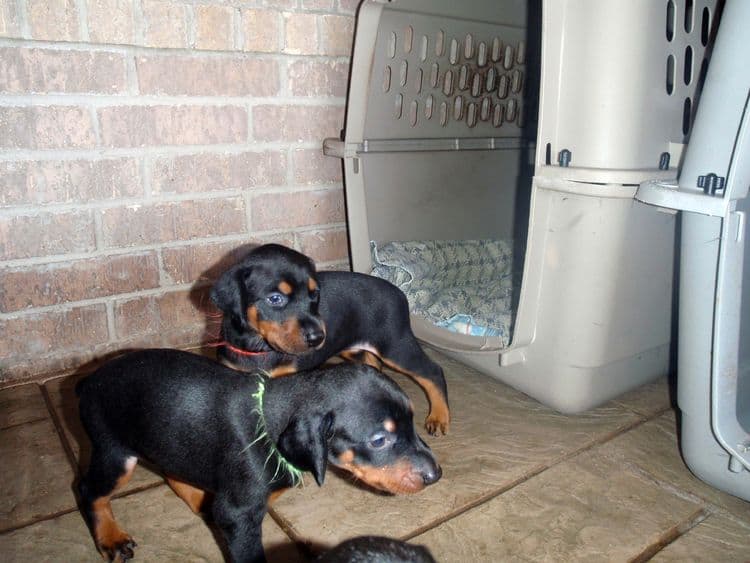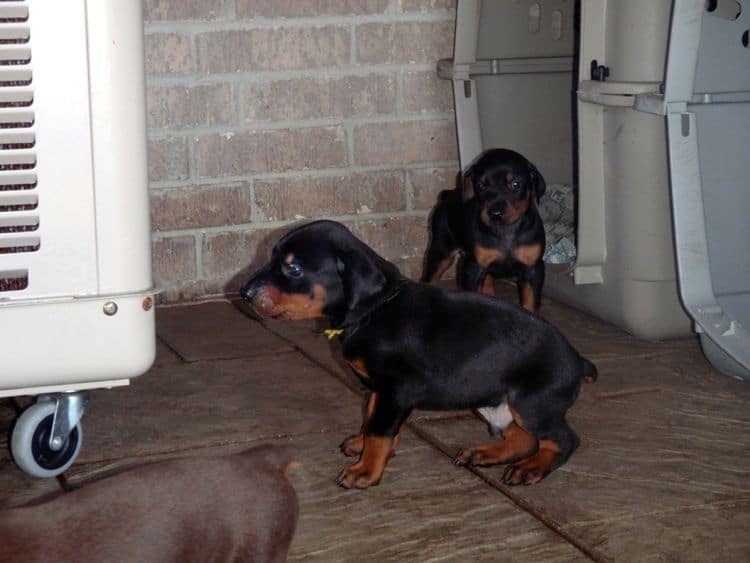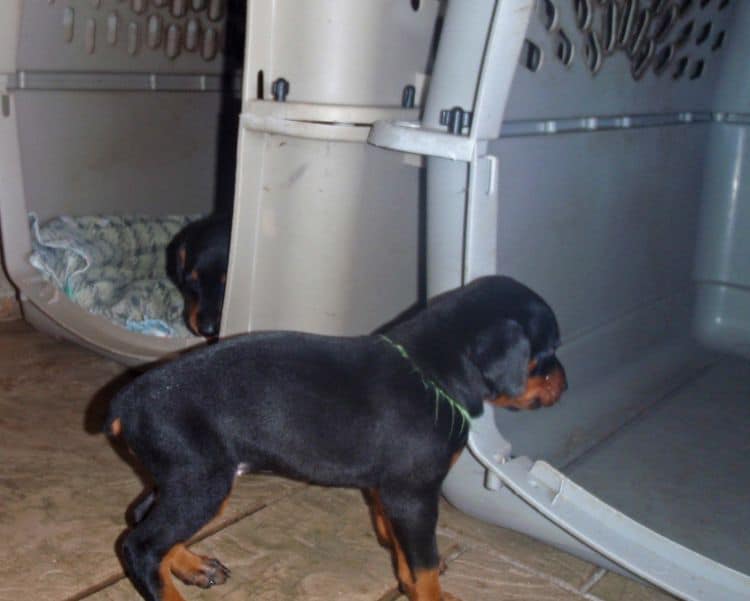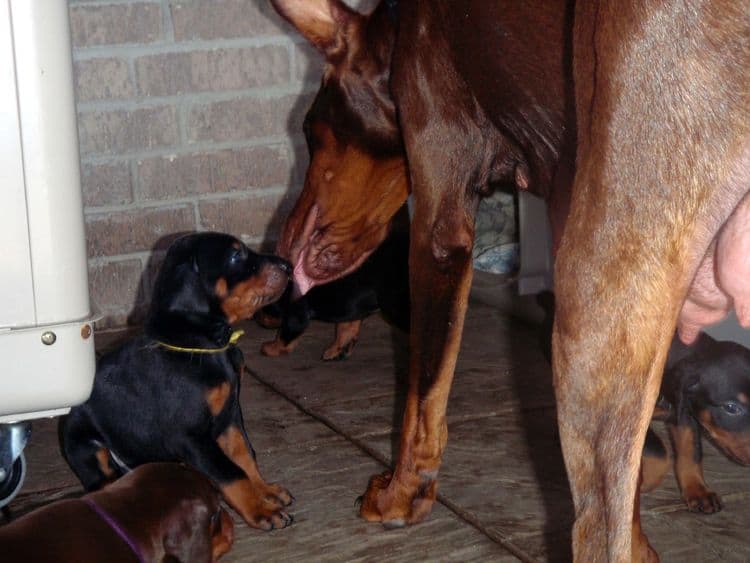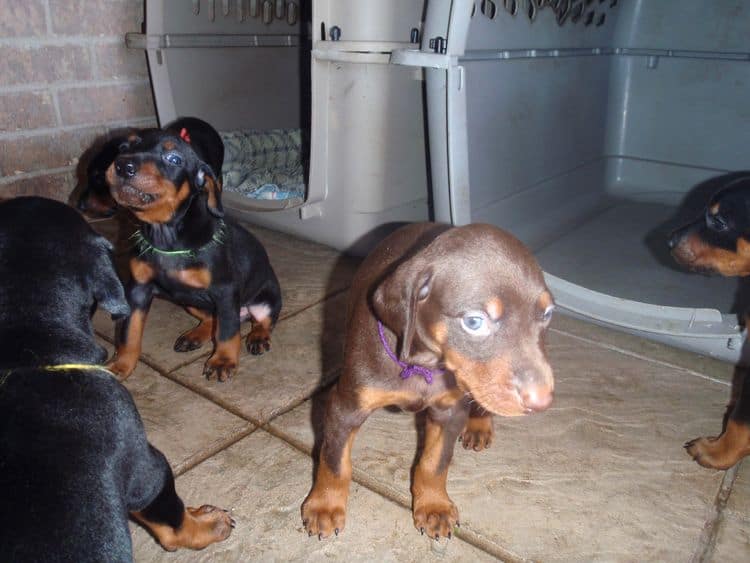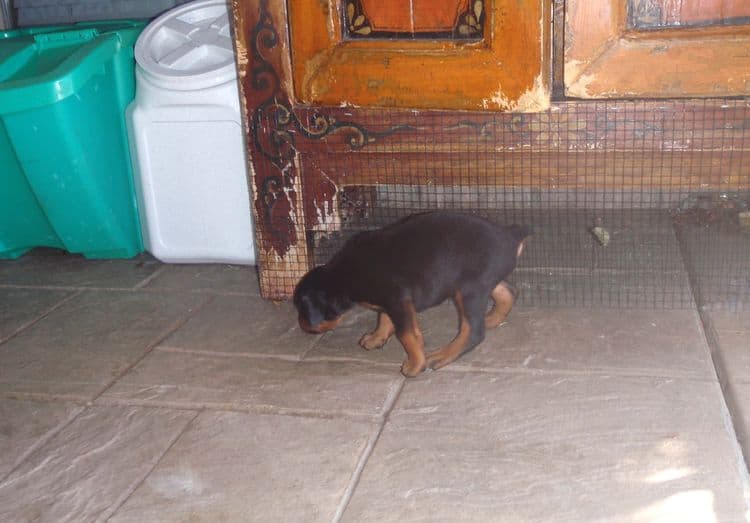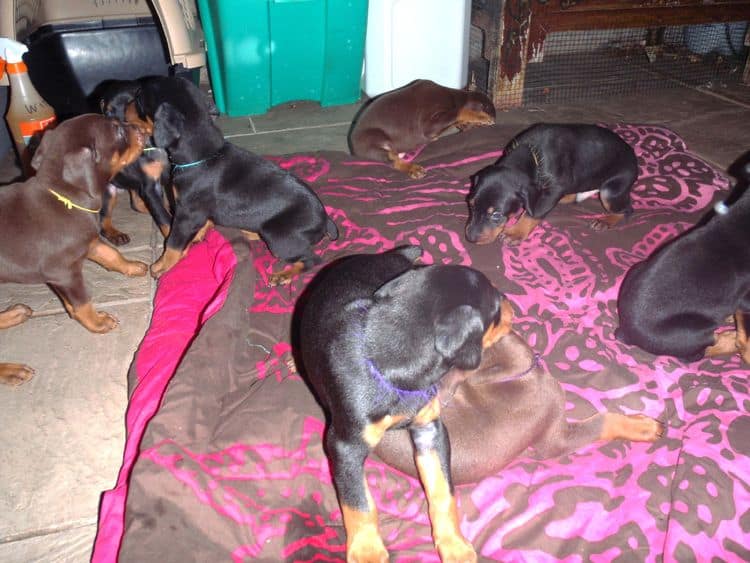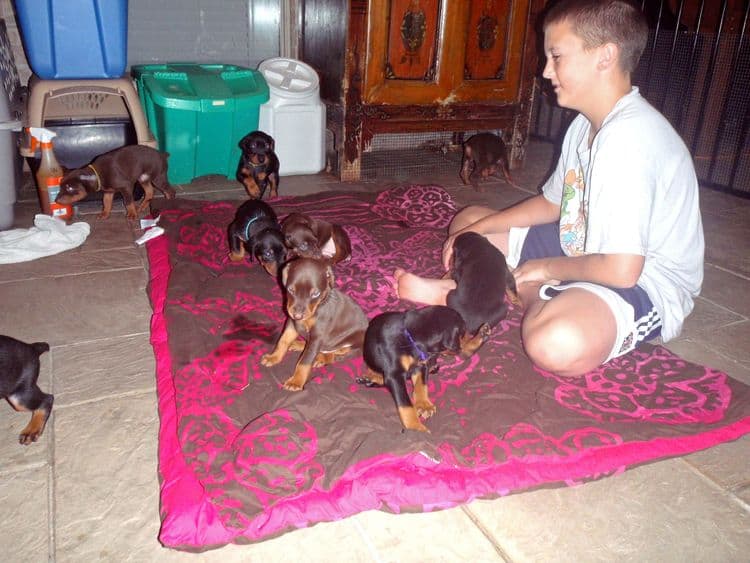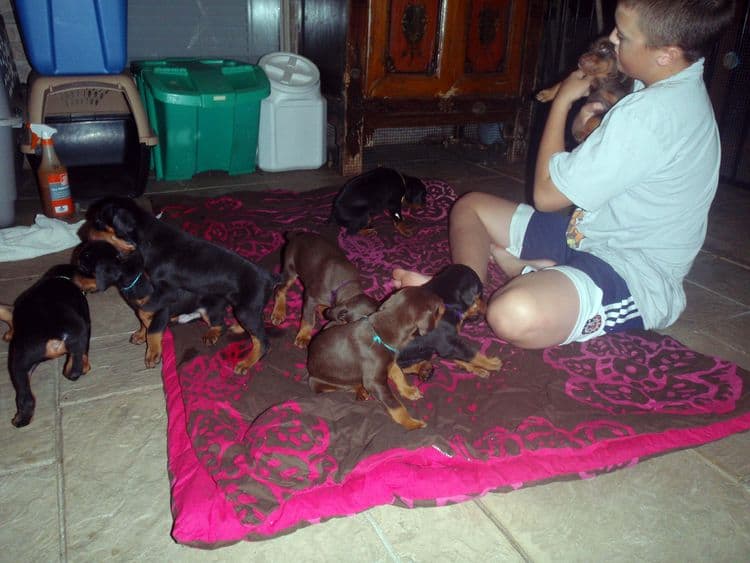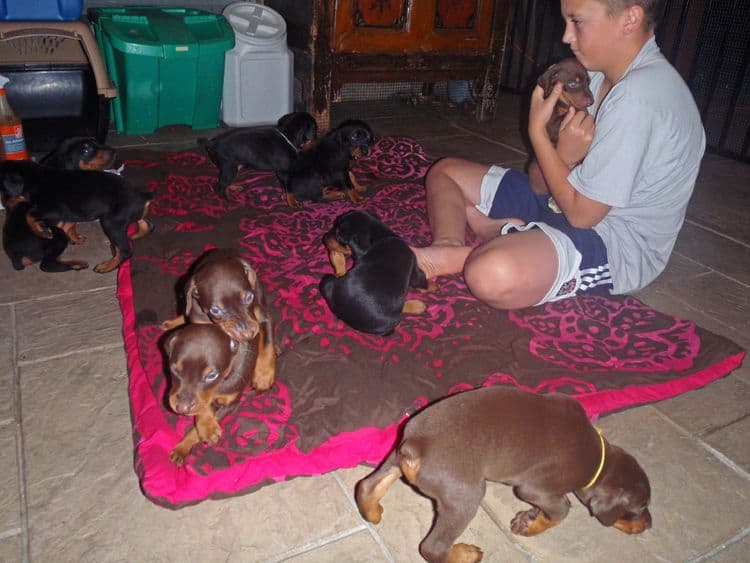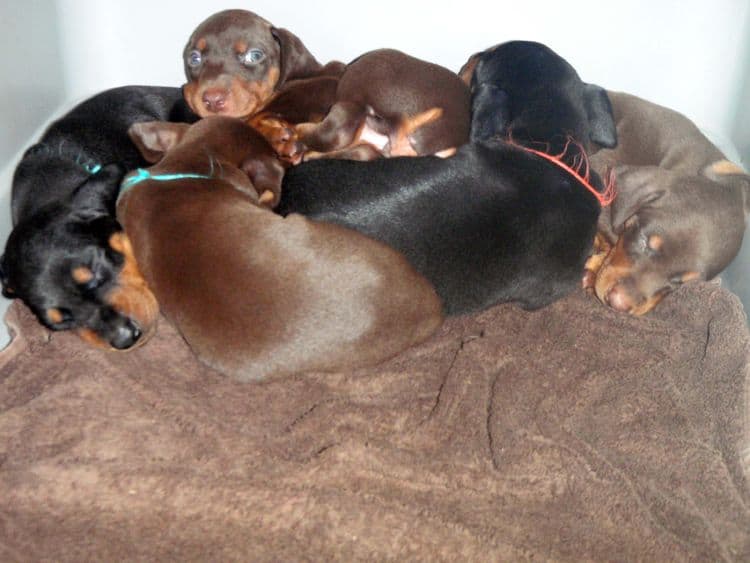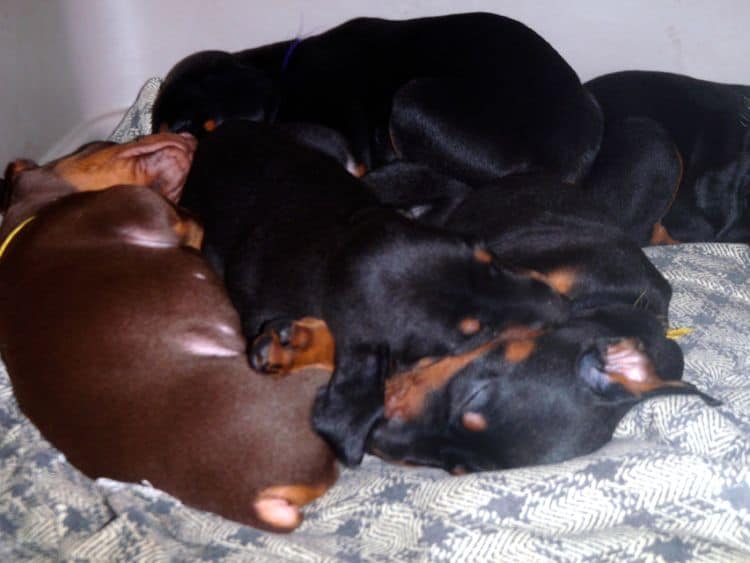 -- June 9, 2012 --
Pups get to eat real food today! They LOVED it!!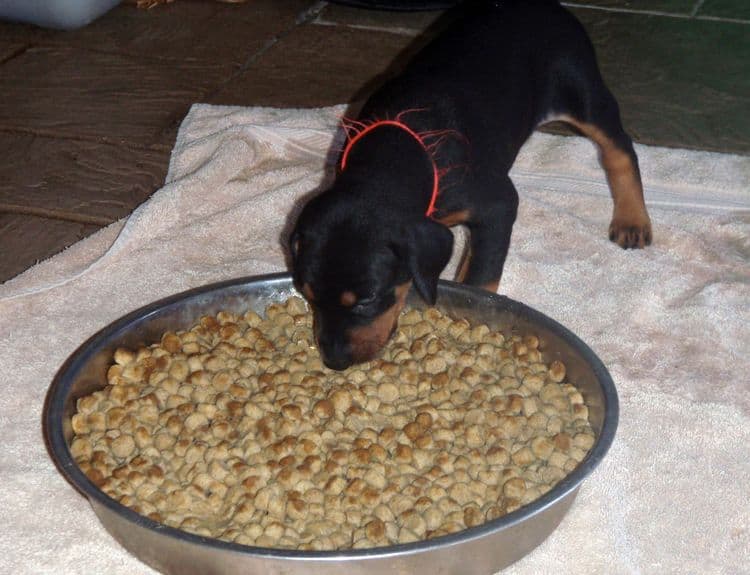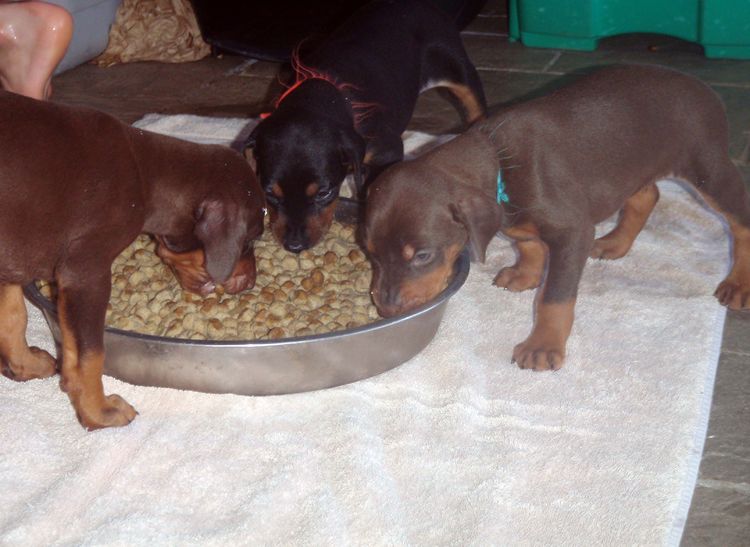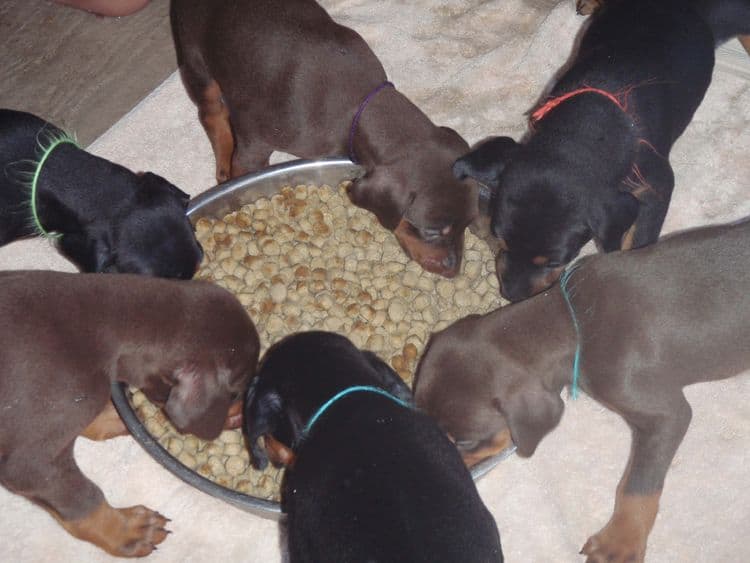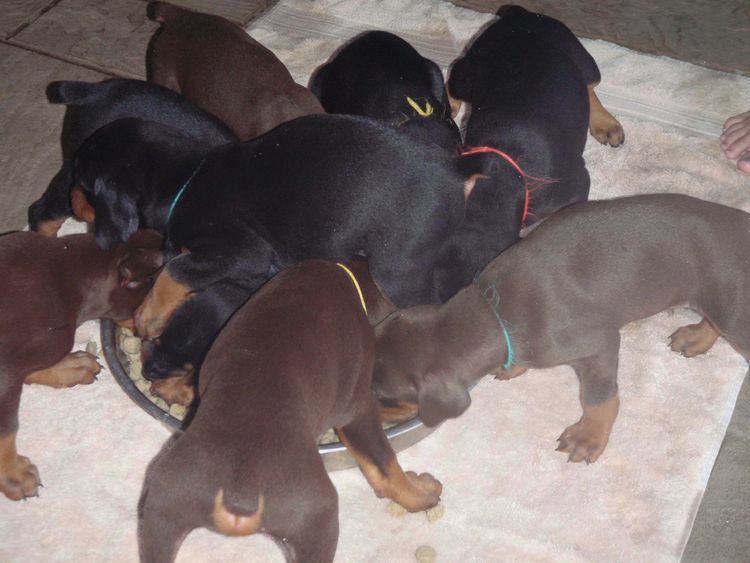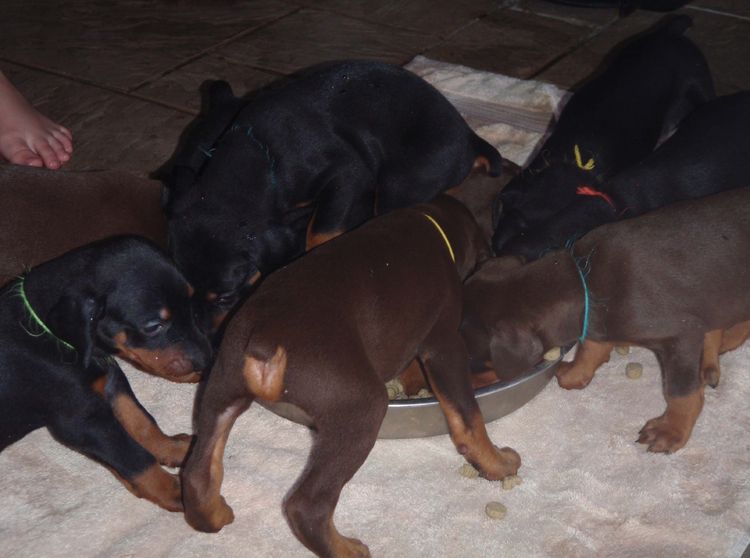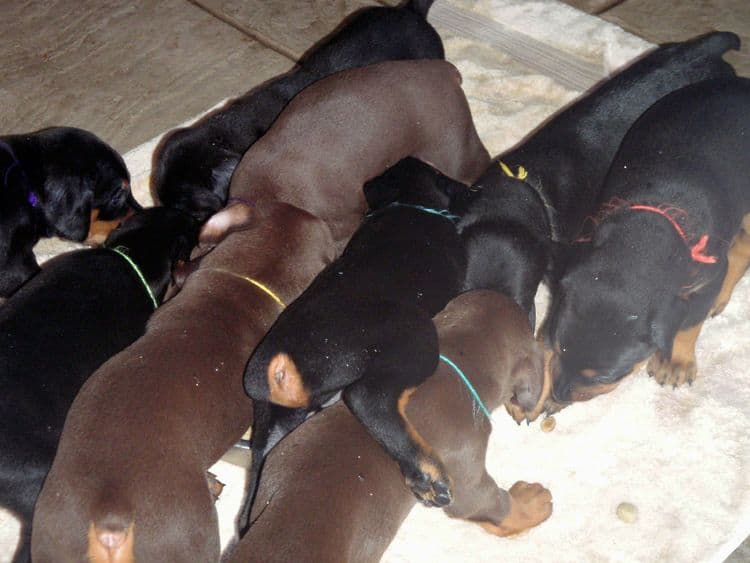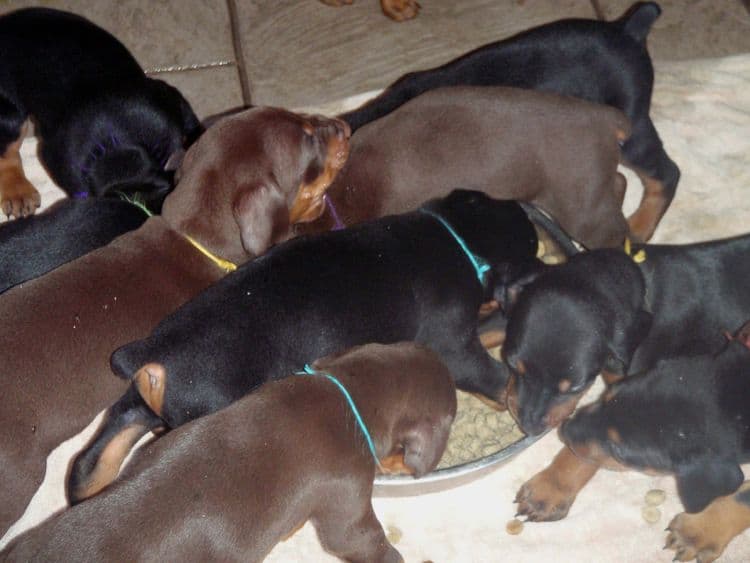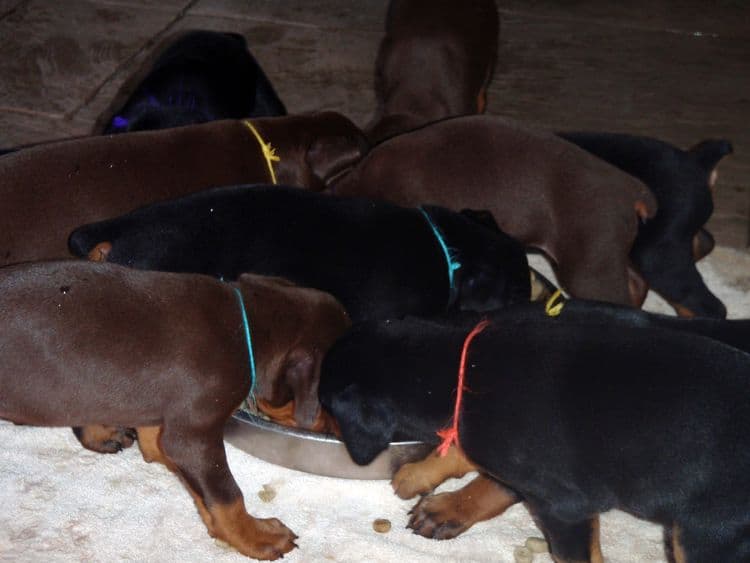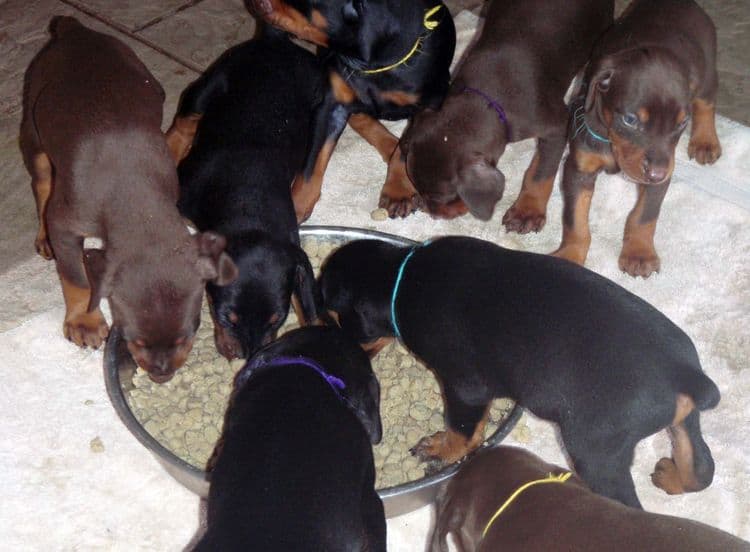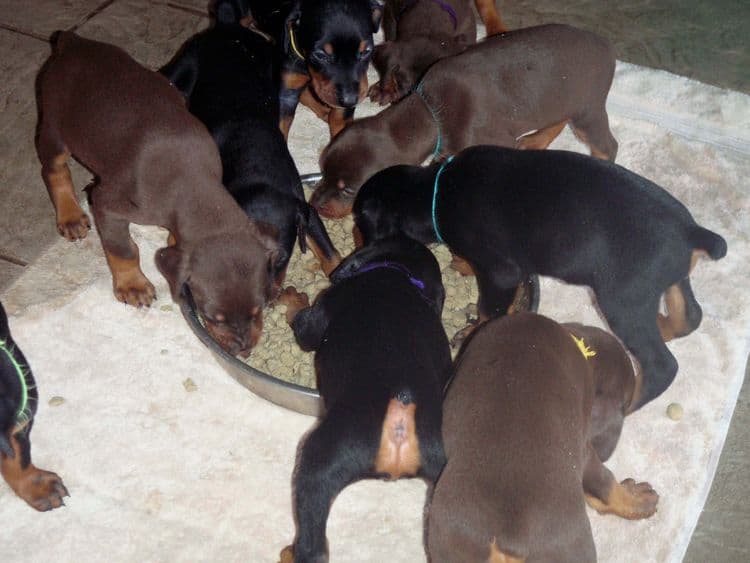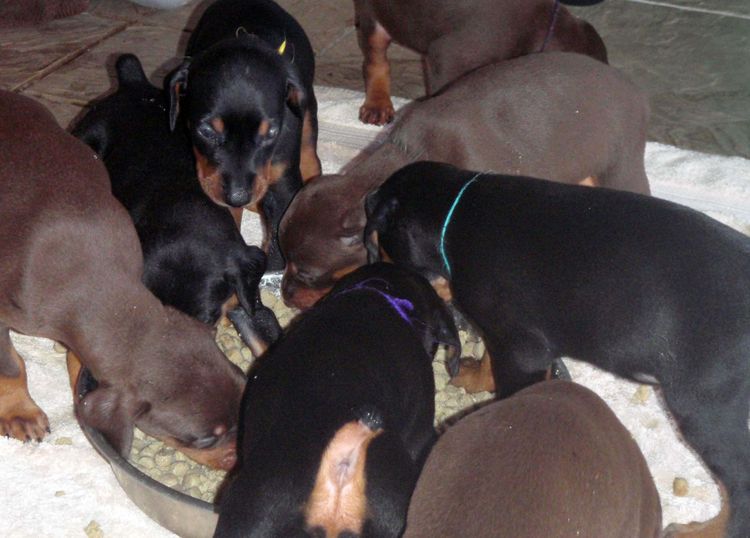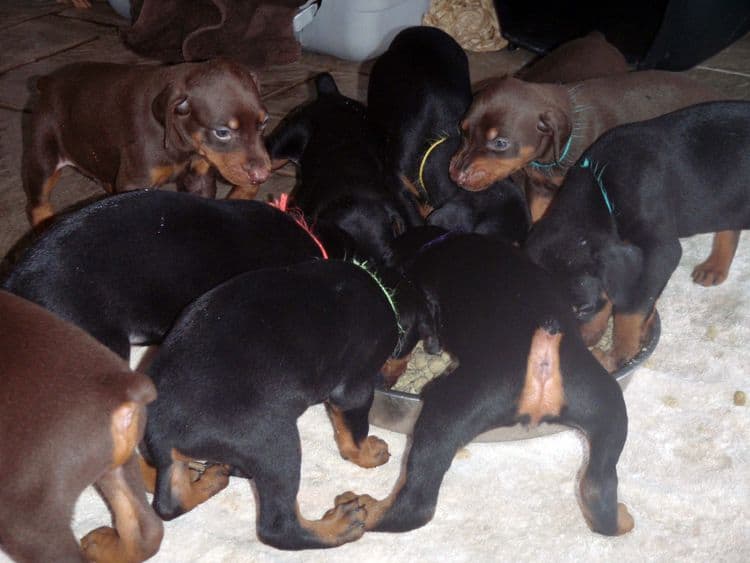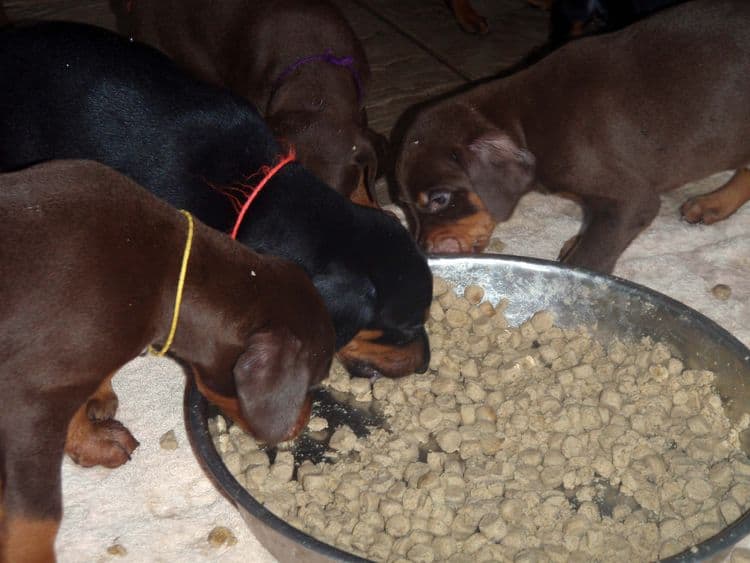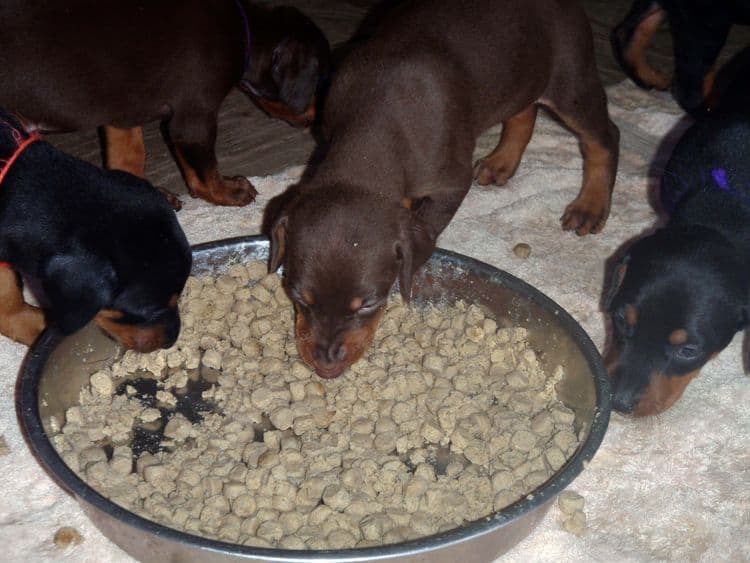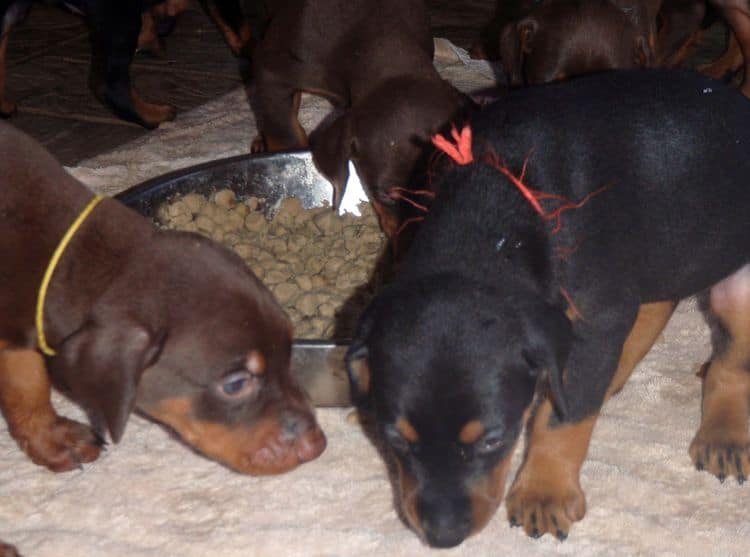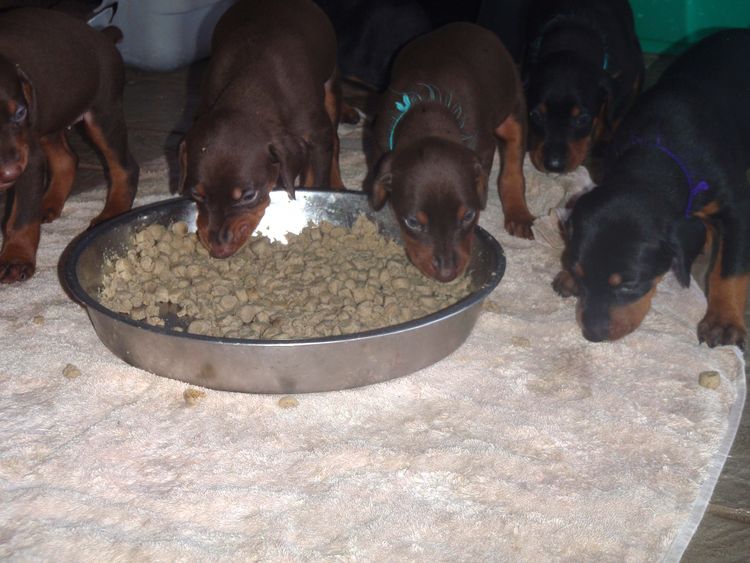 ---

All Content Copyright © 2000-2012 GarrettsDobermans.com.
All rights reserved.