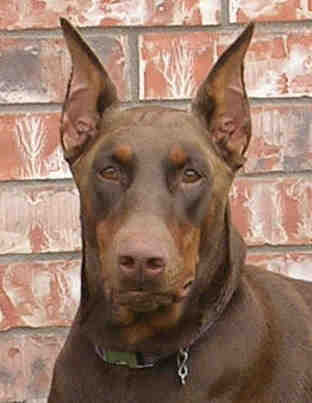 Garretts' Dobermans .com
Welcome to Garretts' Doberman Puppy Site!

Scarlett's 4th Litter's 5th Week

February 27 -- The pups were introduced to "real" food this week. Below are the pictures showing how they progressed from being hand fed to finally going at it on their own. Interesting epxerience for me -- I am use the first pup giving it a go and the others follow out of pure curiosity and before you know it, they are all scarfing food down as fast as they can get to it. With just three pups, I guess they have been so well fed from mom, there wasn't much initial interest. It wasn't until I put food in my hand and in front of each pup before they would even try the food. They really never "attacked" the food bowl.
They liked it -- finally! -- but not overly thrilled!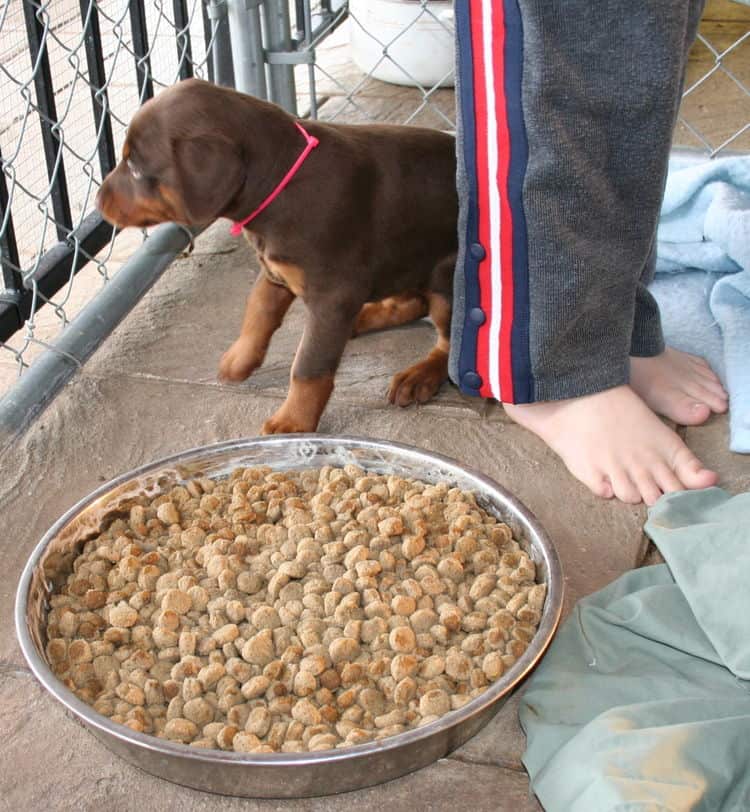 Observe -- Food down and zero initial interest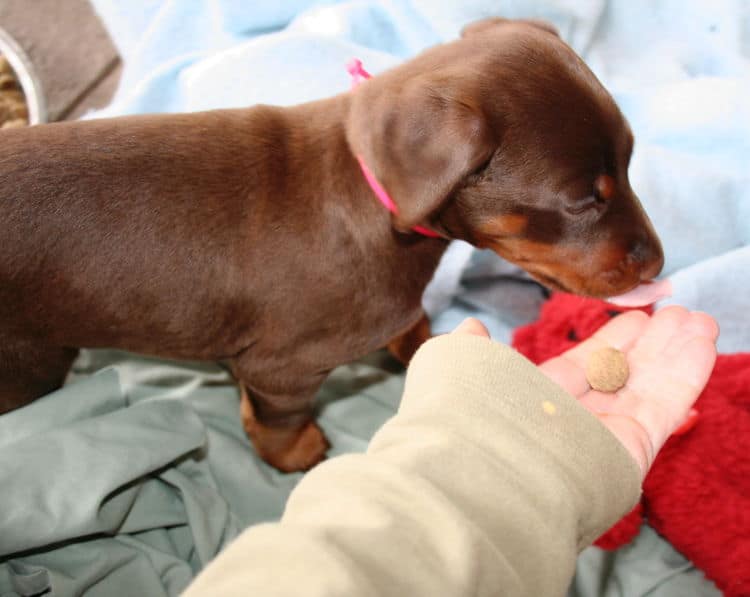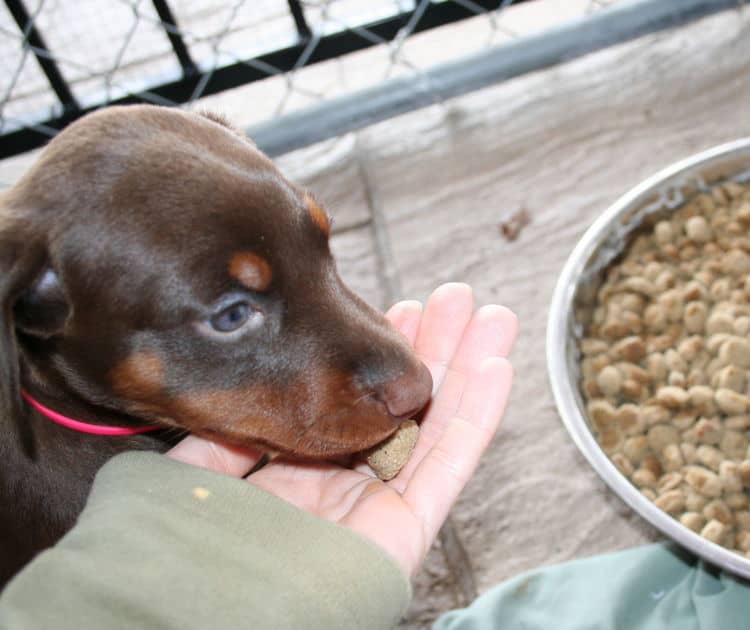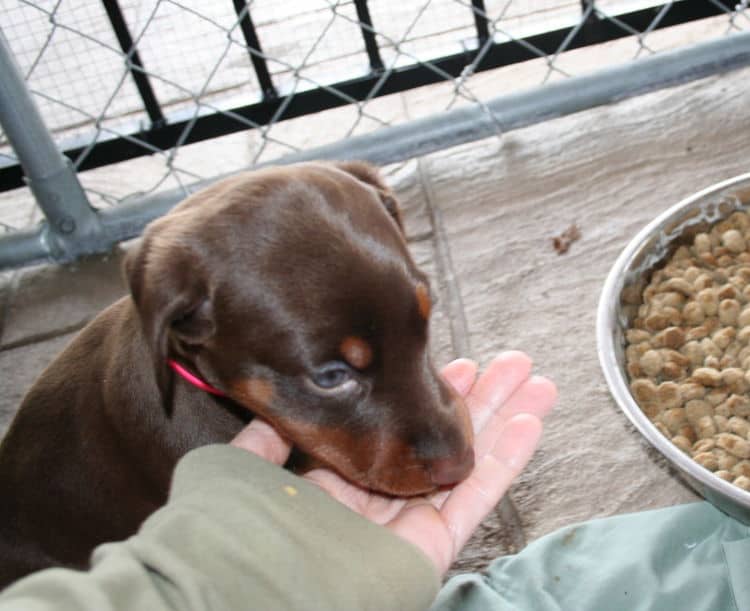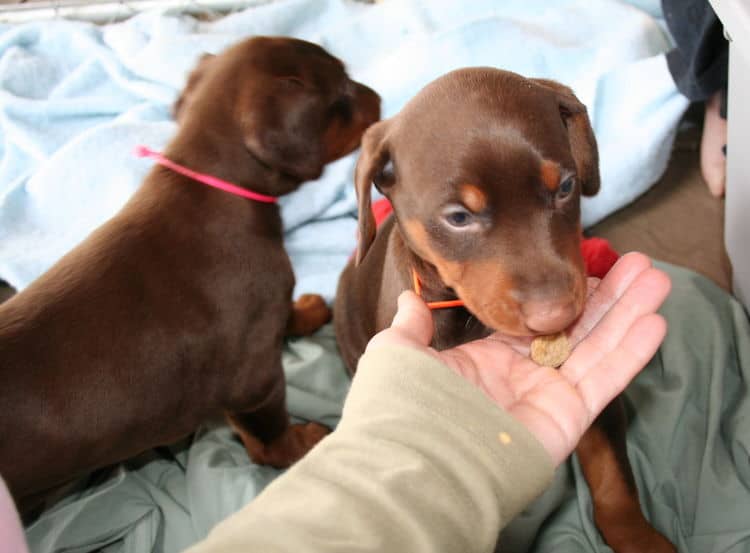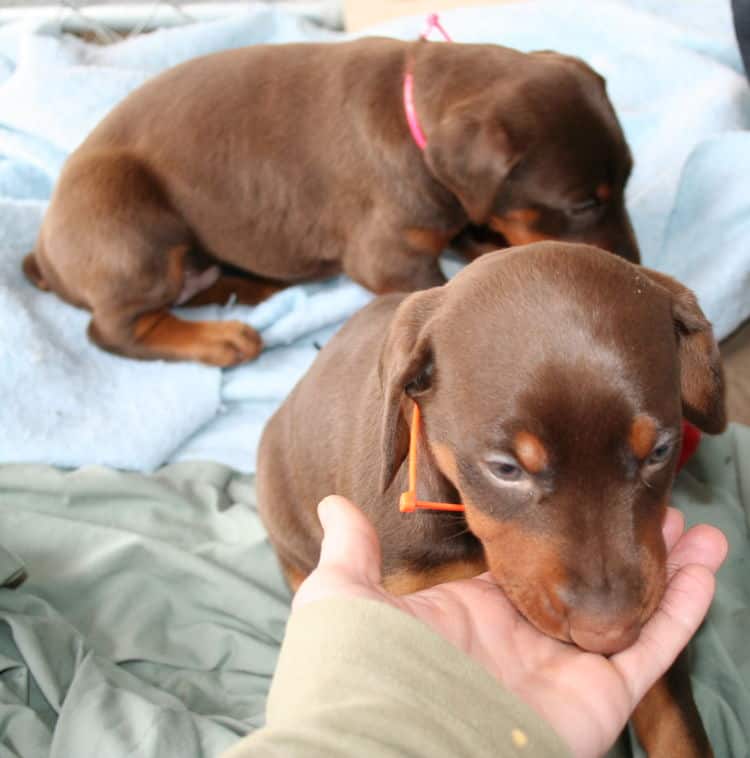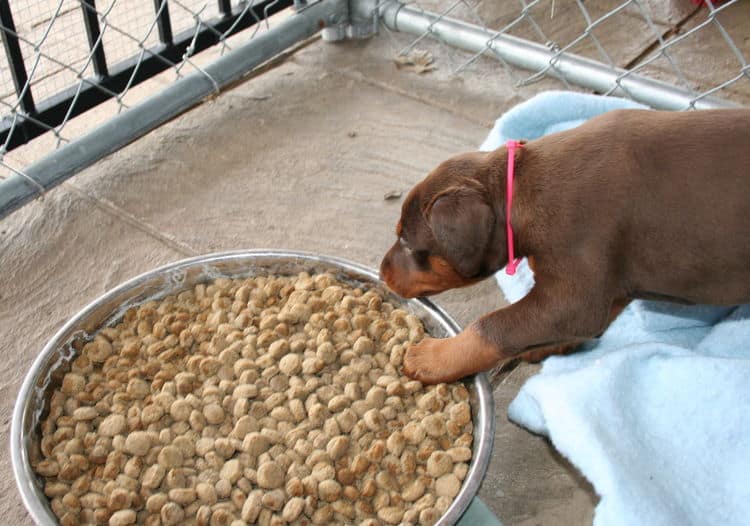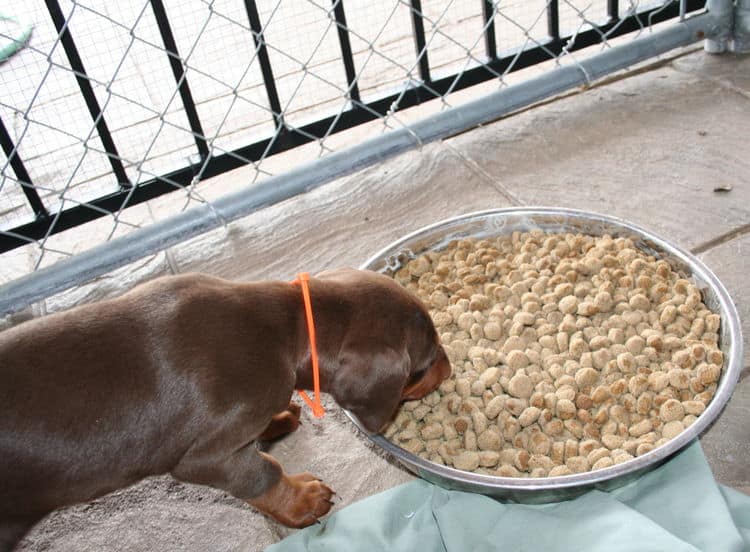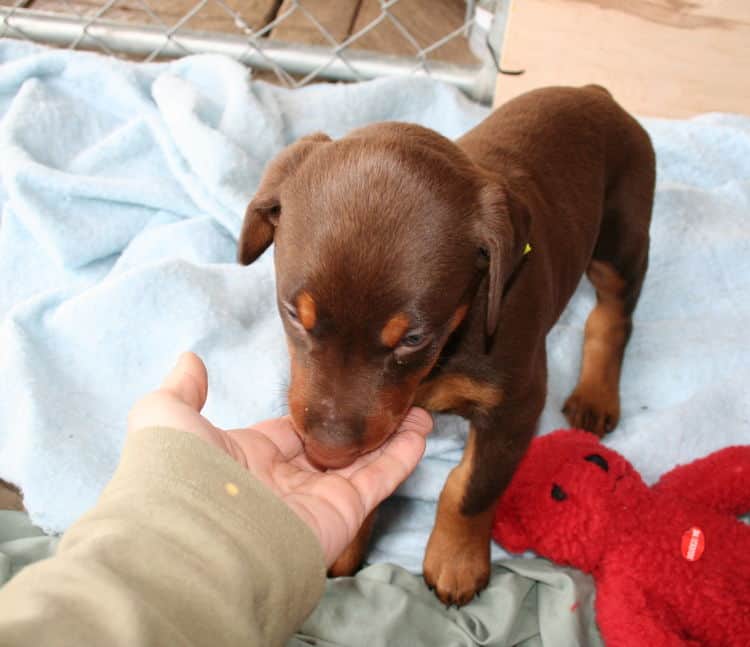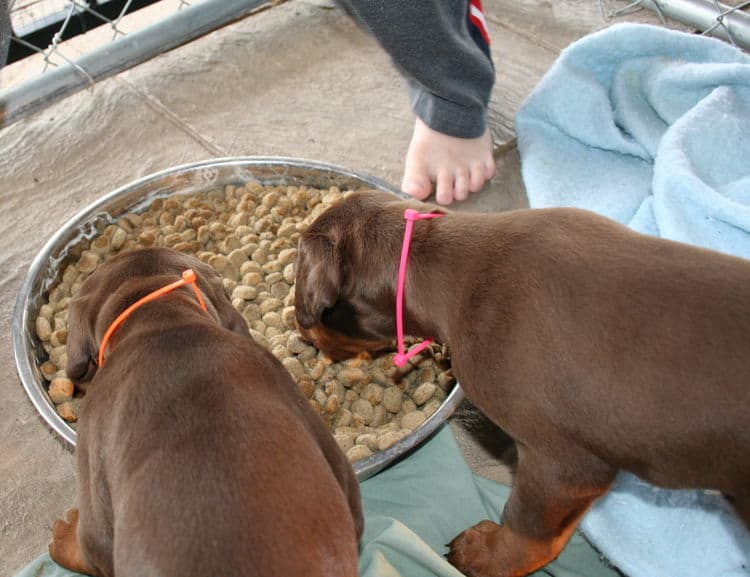 Starting to get the hang of it!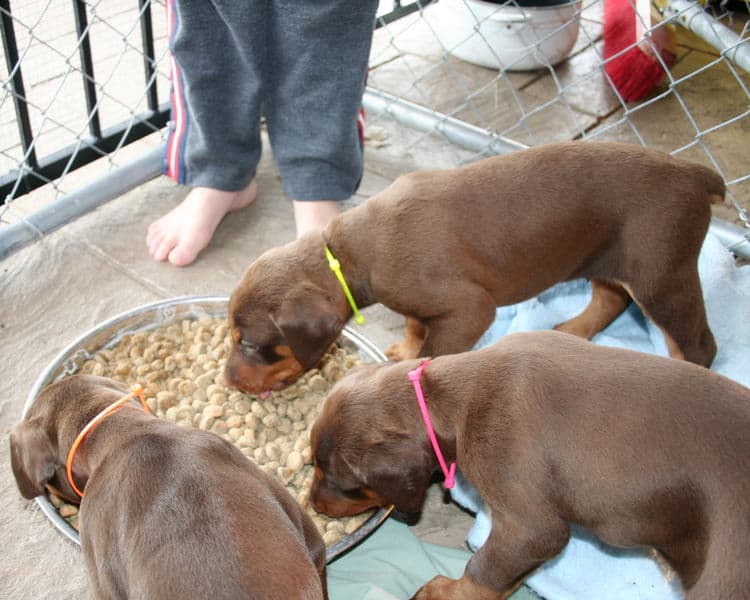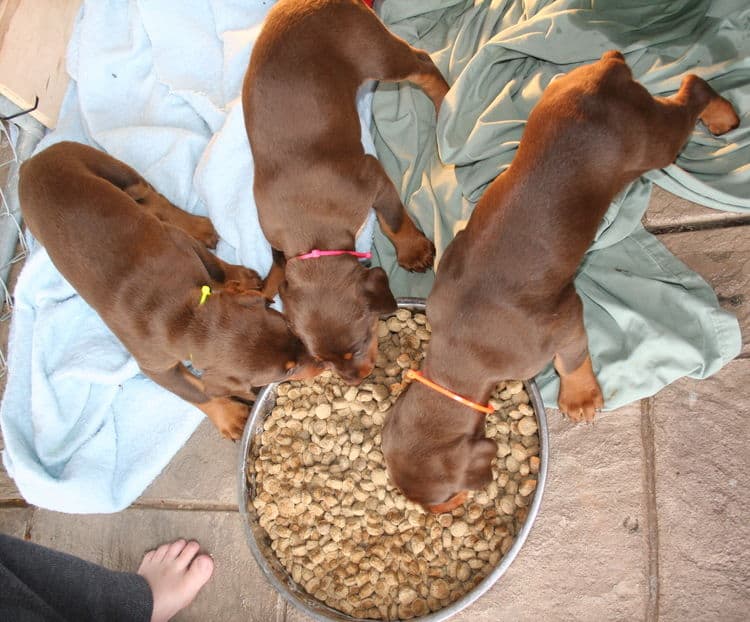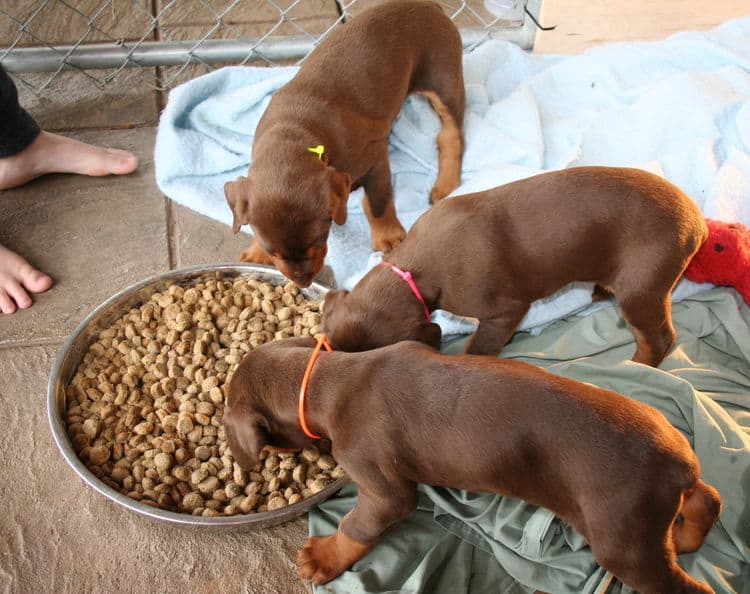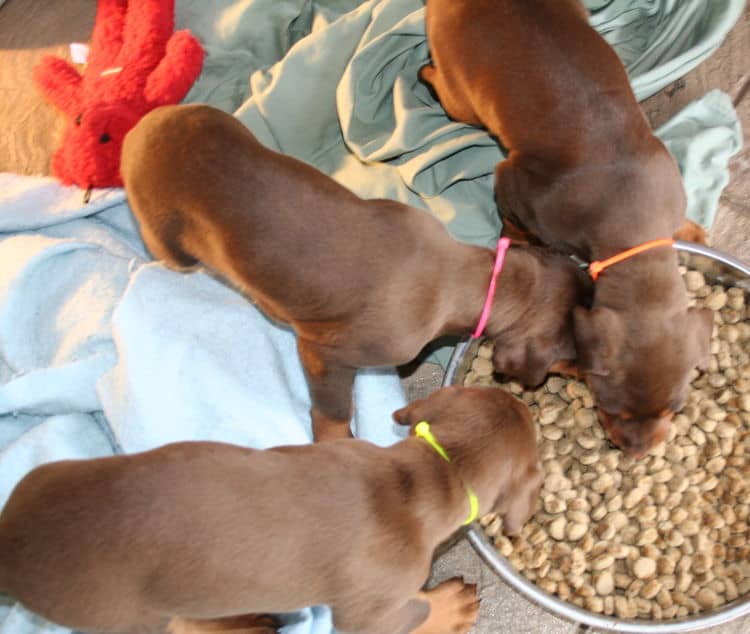 (more 5th week pictures pending)
---
Find a New Home for Your Dobe
Doberman Rescue Organizations
All Content Copyright © 2000-2010 GarrettsDobermans.com.
All rights reserved.